SIA Ski Reviews: Fischer Ranger 108, Blizzard Cochise and Bodacious, DPS Wailer 105
(Last Updated On: March 5, 2015)
When it comes to testing and reviewing skis at SIA, the thing to remember is that these are some quick looks, rather than in-depth reviews. For the most part, I'm only taking a run or two at Copper Mountain before deciding what I think about a pair of skis. Luckily there was some new snow at Copper Mountain this year, making it easier to test a ski in both hard and soft conditions.
First, the bad:
Fisher Ranger 108
I grew up skiing Fischer RC4 race skis, and I've had other Fischers in my quiver over the years. Lately, they haven't been making anything too exciting, at least for me, but I decided to take these for a lap on the second day of testing. Oops. The Ranger 108 is one of the least confidence inspiring, twitchy, scary skis I've been on in a while. They require massive amounts of foot steering just to keep them in a turn. But if you don't believe me, Men's Journal gave them a "Best of SIA" award, so there's that…
The OK:
DPS Wailer 105 178cm
I have to admit, I've never joined the cult of DPS. Admitting that will probably get me some hate mail. The one ski in the DPS lineup that most closely represents the skis I like is the full metal jacket version of the Wailer 105. The ski can lay a trench on the groomer, that's for sure.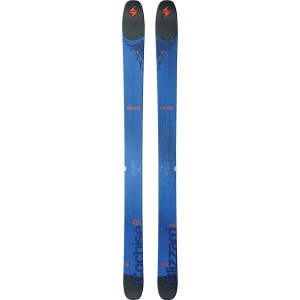 Blizzard Cochise 185 cm
Next year's Cochise are a little bit different than year's past. While this ski has long been known as a skier's ski that demands attention from a good skier, I found this ski to be surprisingly easy to ski. The really surprising part was how short it skied. The 185 skied more like a 170- which isn't necessarily a bad thing in technical terrain like my home hill of Crested Butte.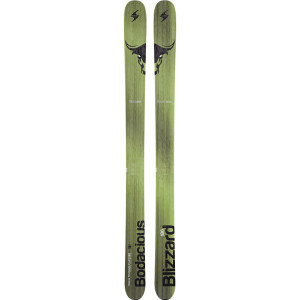 Blizzard Bodacious 186cm
Next year's Bodacious is also different than previous years. This is a fun ski that was a bit more demanding than it's little brother, the Cochise. This is the kind of ski that I like- I ask, it responds, whether that means a carve or drifting powder turn. On groomers, I found it to be a bit twitchy, but there is a good chance that was just the tune. I could happily have this as an everyday ski.
There you have it- my initial thoughts on some of the skis I skied at SIA 2015 at Copper Mountain. Feel free to leave your own thoughts on these skis in the comments below…

Frank
loves snow more than anything... except his wife.  He ensures his food is digested properly by chewing it 32 times before swallowing.He is a full-time real estate agent serving
Crested Butte and Gunnison
and would be honored to send you his
monthly newsletter.
Latest posts by Frank Konsella (see all)