Black Diamond Factor MX Review
(Last Updated On: October 30, 2014)
Last spring, I was given the opportunity to review the Black Diamond Factor MX AT ski boot. When the original Factor debuted a few years ago, I was excited- after all, they were one of the first AT boots that were built to ski. Unfortunately, the durability of the first generation Factor left a lot to be desired- the ski/walk mode mechanism was extremely fragile, and the boot soles weren't much better. Here, I will review the 2014 Black Diamond Factor. Brittany has also reviewed her respective Black Diamond Shiva.
Enter the MX version. While this boot retains the Factor name, it's quite a bit different than its predecessors.

One of the big changes that Black Diamond touts with this boot is their "direct connect" system. The Factor MX has interchangeable soles like many other boots in its class. The problem with attaching a boot sole to the boot body is that it creates another point of, for lack of a better word, sloppiness. If you have a boot with interchangeable soles, try placing them in your bindings and moving them side to side- there is a good chance you will see movement at the boot/ boot sole interface. Most boot soles are connected via wood screws (more or less) directly into the plastic shell. The MX has threaded inserts, and the top part of the heel is part of the actual shell for frame or alpine bindings. Gimmicky though "direct connect" may sound, it is an improvement over other systems, and results in more stiffness and power transfer.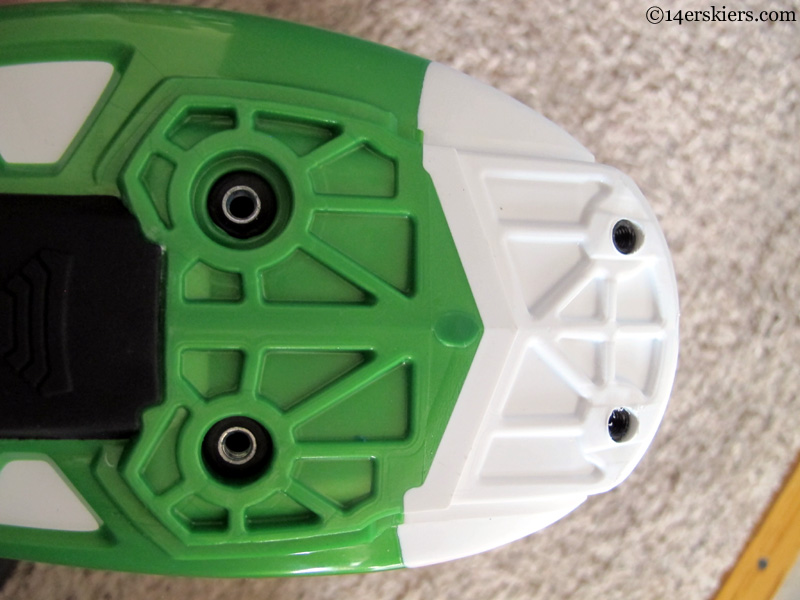 Another improvement over the original Factor is the walk mode. Not only has the mechanism been beefed up, the range of motion was also increased to 20 degrees in either direction. It's smooth, too. Locking the boot into ski mode results in a reassuring click. The factory setting on these boots is 18°, but can be adjusted to either 22° or 14°- the factory setting was fine for me although Brittany wanted more on her Shiva MX's. For more on this process, including some tips on a process that isn't very easy, check out my post on this subject.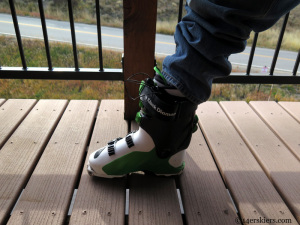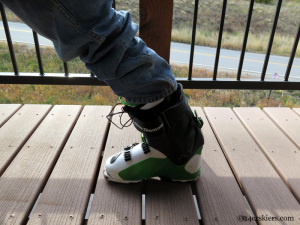 The buckles are nice, micro-adjustable, but most importantly they sit high on the boot- an important consideration that is quickly noticed if you start bootpacking in crusty snow and the buckles constantly pop open. The Factor MX dropped the BOA liner system that the original Factor had. The BOA system had both its fans and its detractors, so it's hard to say whether this is an improvement or not, depending on your point of view. It's a nice, thermomoldable liner on the MX, although many users will end up buying an aftermarket liner like an Intuition to drop some additional weight. I have a pretty average foot overall, and I found the fit to be perfect with this boot. After ~30 days, the liner is packing out a bit, although I never molded them so perhaps that can be fixed.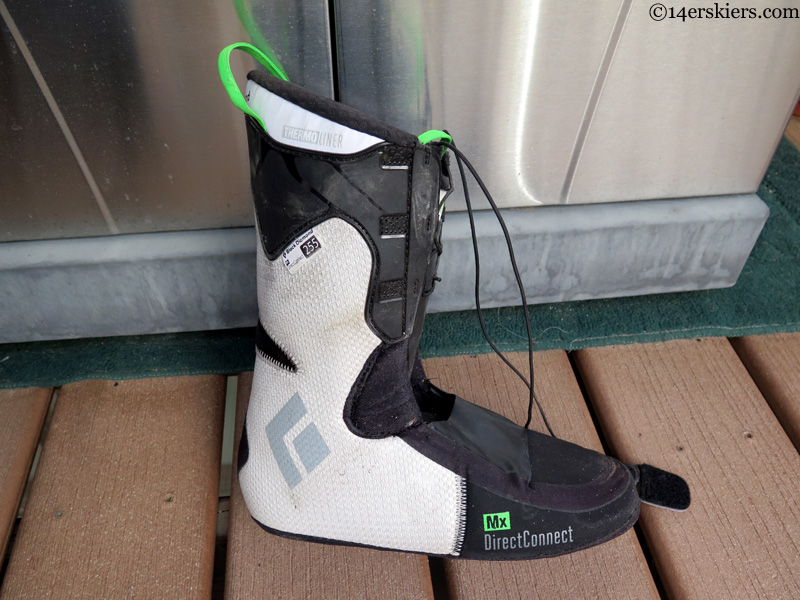 As I mentioned earlier, one of the problems with the original Factor was the sole durability. It seems to be better, check out the photo below, keeping in mind that these boots get plenty of time on a snowmobile, which can shred a pair of boots in a hurry: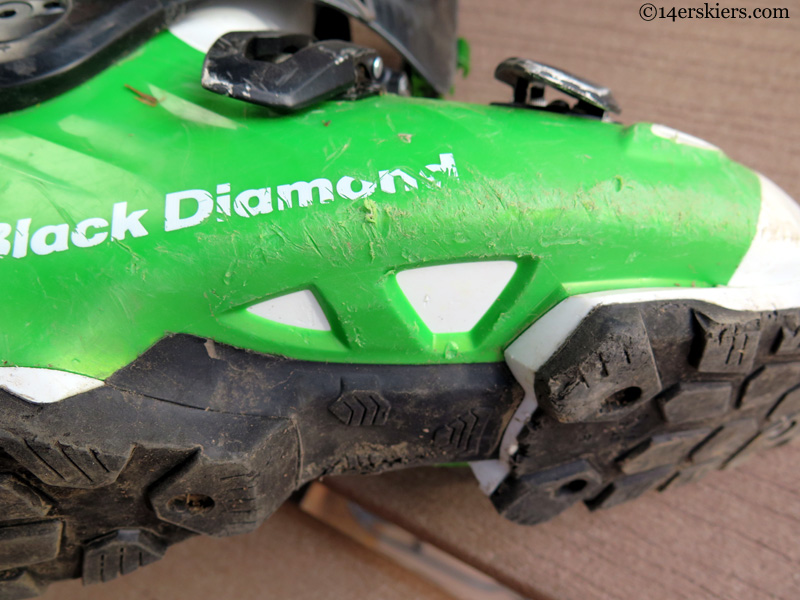 For me, the big question for any piece of ski gear is "How does it ski?". The answer in the case of the Factor MX is that they ski amazingly well. The overlap design results in a progressive flex that tongue-style boots can never match. Powerful, and a stiff flex forward, rearward, and laterally, these boots can handle inbounds days. Do they tour as well as the anorexic little tongue boots that look good on the scale? No, but they ski a whole lot better too.
Factor MX in use on Potosi Peak last spring: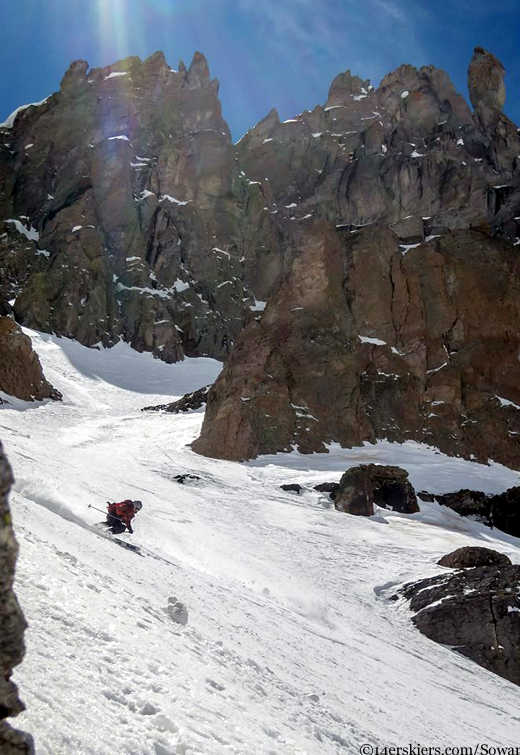 I was fairly certain I would like the BD Factor MX. I was surprised just how much I liked these boots- they exceeded my expectations. If you're looking for an AT boot that skis great, put this one on your list, especially if it fits your foot (which it should for most feet).

Frank
loves snow more than anything... except his wife.  He ensures his food is digested properly by chewing it 32 times before swallowing.He is a full-time real estate agent serving
Crested Butte and Gunnison
and would be honored to send you his
monthly newsletter.
Latest posts by Frank Konsella (see all)