Changing Forward Lean: Shiva and Factor MX
(Last Updated On: January 31, 2015)
Brittany and I have been demoing Black Diamond Shiva MX and Factor MX boots for the past month or so. The factory setting on these boots is 18°, but can be adjusted by 4°, depending on preference. Brittany really wanted to adjust the forward lean, but this isn't a straightforward process by any means- hence this post. for our full review of these products, please use the highlighted text for the Factor and the Shiva.
The instruction manual and BD's website don't make it very clear where exactly you're supposed to change the lean. Basically, you have to push the upper cuff as far forward as possible (in walk mode) to expose the lean mechanism, shown here: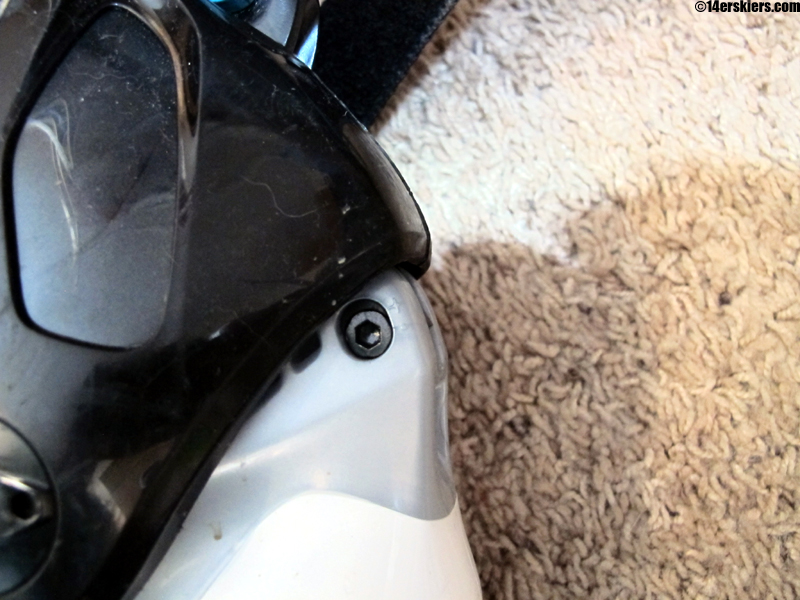 The "moon sliver" is what controls the lean, based on its position in the small oval. Changing this position gets tricky, however, so here are some tricks which I learned along the way and will make life much easier should you attempt to change the lean on these boots.

The first step is to press the upper cuff so far forward (in walk mode) that it gets caught in the removable spoiler (with the liners out). This photo should make it clearer: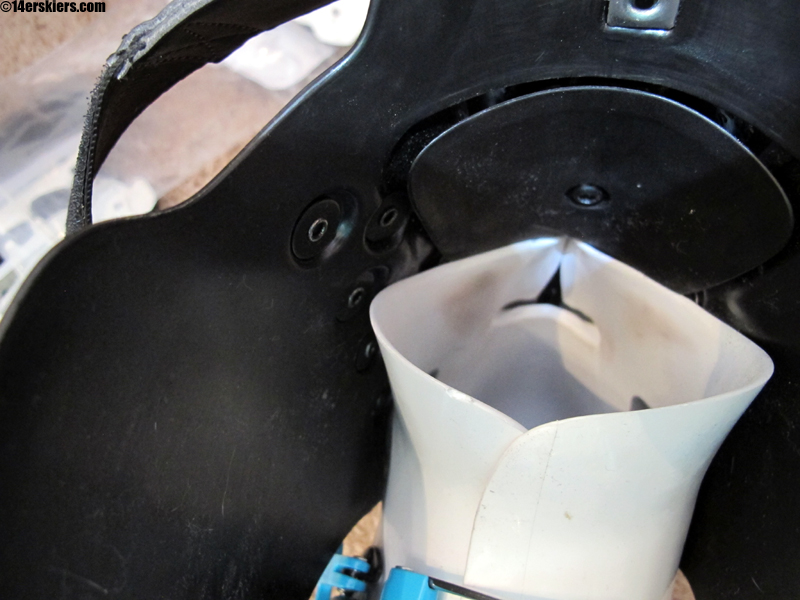 This will allow you to work on the boot without fighting the cuffs the entire time. Next, take a look at the underside of the lock mechanism: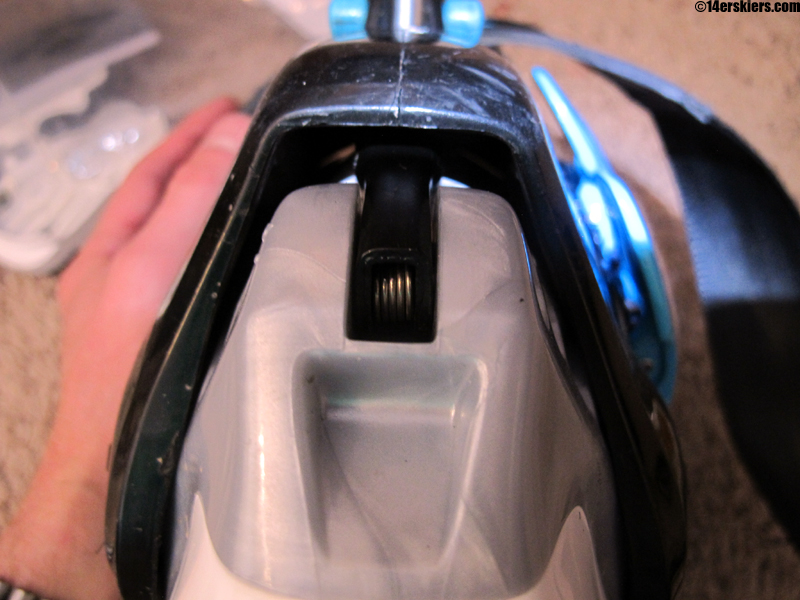 See that spring? That spring will want to pop out when you remove the bolt to switch the "moon". It is really difficult to put back in, so steps should be taken to keep the spring in there. Don't worry, I have a trick, so keep reading… Take the two allen keys that Black Diamond provides, and unscrew the short end, making sure that the bolt section stays in the boot. Remove the moon: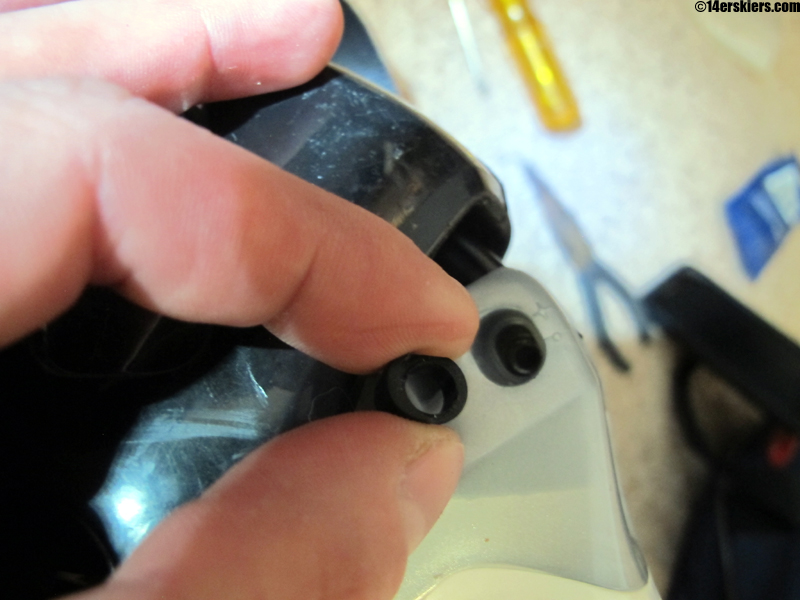 Here comes the trick: take one allen, and carefully use it to push the long bolt through. In this way, you are removing the bolt so you can adjust the moon while still keeping the mechanism intact thanks to the allen fitting in the same hole as the bolt, especially the spring. This photo should clear things up: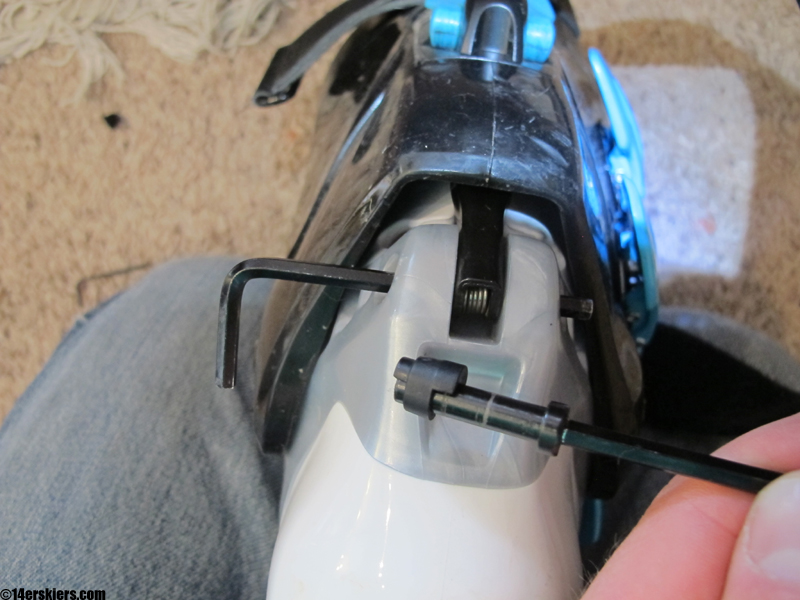 Now you can reinsert the bolt with the moon in the new position. It will take some trial and error to get the bolt to push the allen back out with everything lined up, but trust me, it's a whole lot easier when the spring is still in place.
Hope that helps! Ask questions if anything didn't make sense!

Frank
loves snow more than anything... except his wife.  He ensures his food is digested properly by chewing it 32 times before swallowing.He is a full-time real estate agent serving
Crested Butte and Gunnison
and would be honored to send you his
monthly newsletter.
Latest posts by Frank Konsella (see all)