Potosi Peak North Couloir 5.4.14
(Last Updated On: May 11, 2014)
My first trip up Yankee Boy basin was way back in September of 1993, well before I was old enough to enjoy a celebratory beer after climbing Sneffels. I have a lot of great memories from that solo trip, something which is hard not to do in a basin as magical as Yankee Boy. It was impossible not to notice the other mountains from the summit of Sneffels, and there were two in particular that stood out for me- Teakettle and Potosi peak. Teakettle looks amazingly like a Teakettle, while Potosi looks like a rook (castle) on a chess board, and I knew I'd like to climb each of them someday.
Fast forward to a few years ago, when I first saw photos of someone skiing Potosi, and it vaulted near the top of my list. Brittany and I even drove up Yankee Boy late one spring, but were too dismayed by the lack of snow to give it a try on that occasion. This time, accompanied by Pete Sowar, we felt quite confident that we were going to find great conditions on Potosi's north side.
From the trailhead, we only had a 15-20 minute skin before we were able to switch to crampons and start up the south side gully system on our way to the Potosi-Coffeepot saddle. Even the ice looked like it was hanging in there: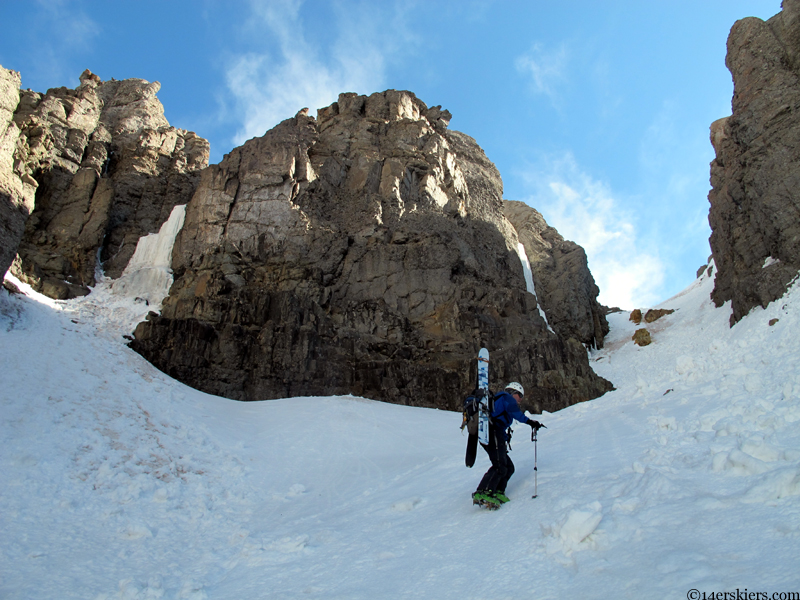 It was a perfect morning for climbing up nice white snow.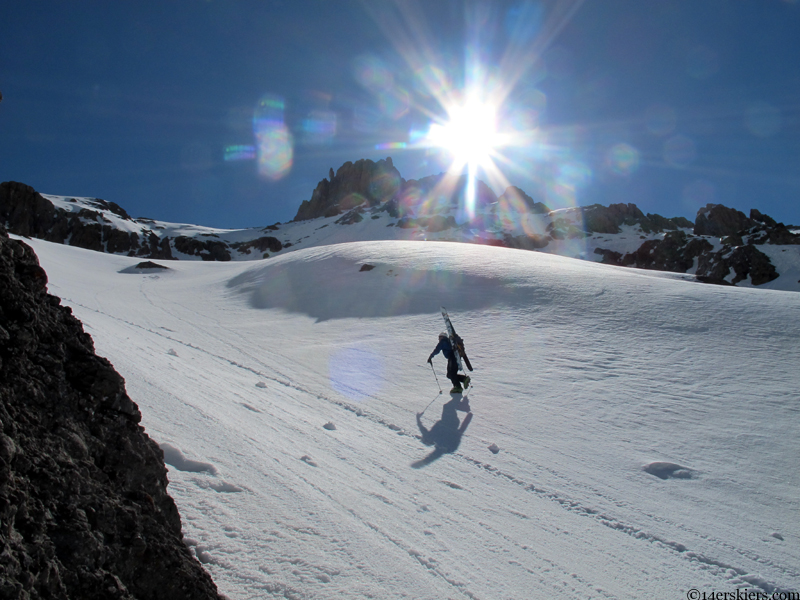 From the saddle, we skied a short way down to the bottom of the North couloir, and started our way up in this amazing location. The climb: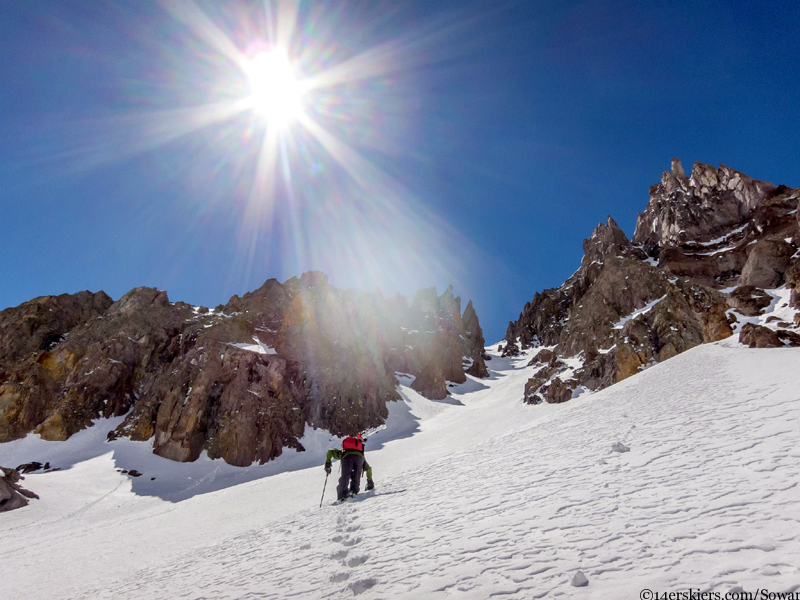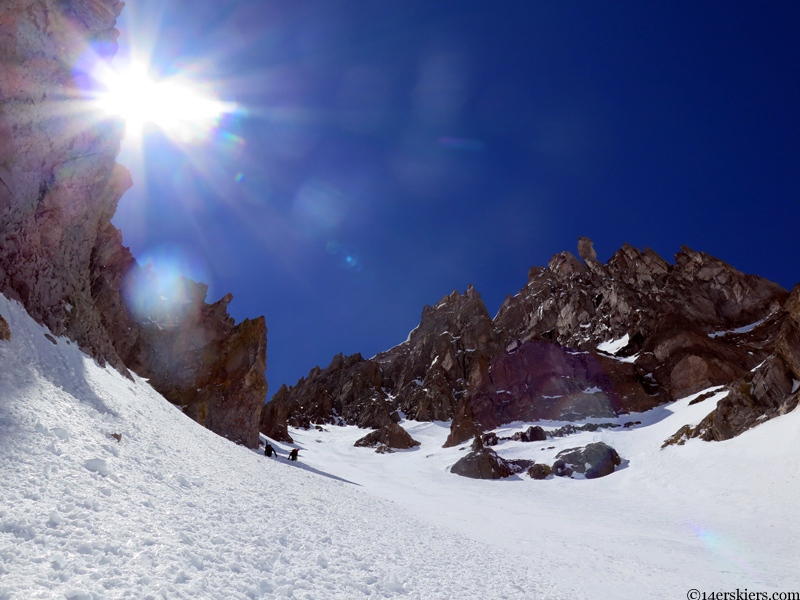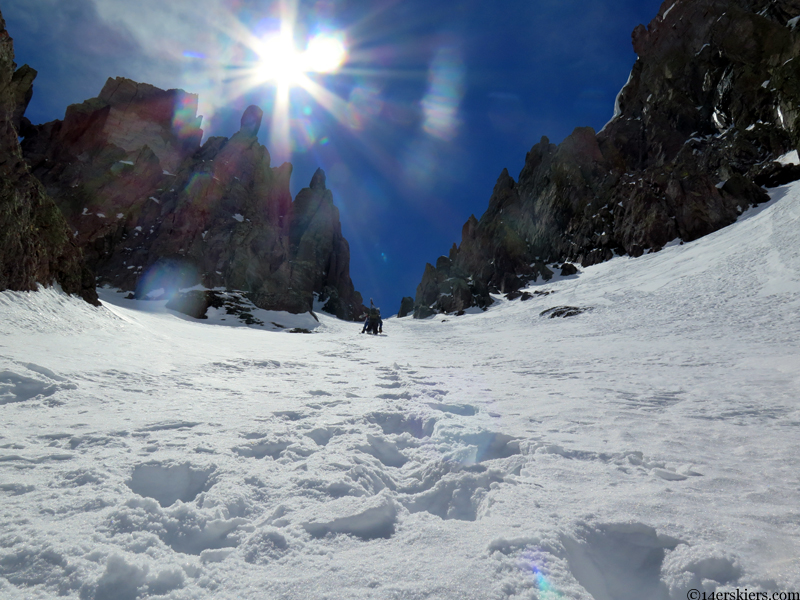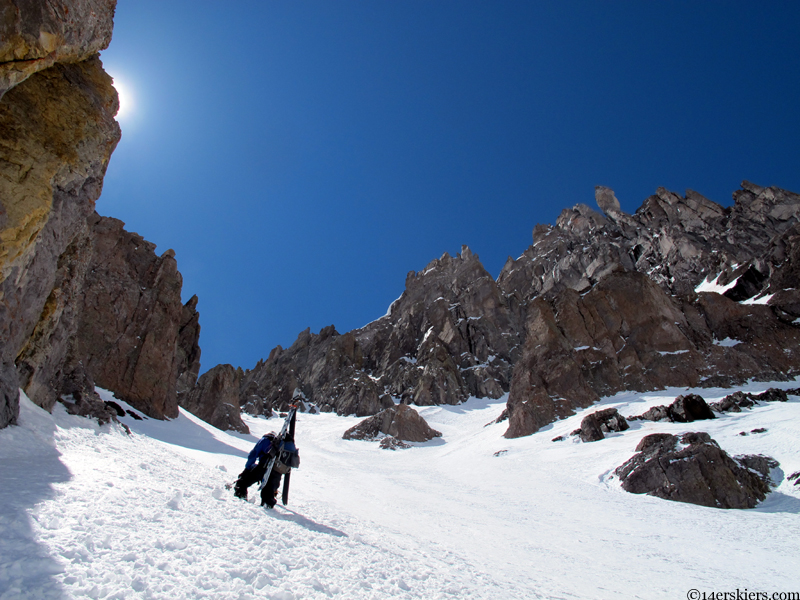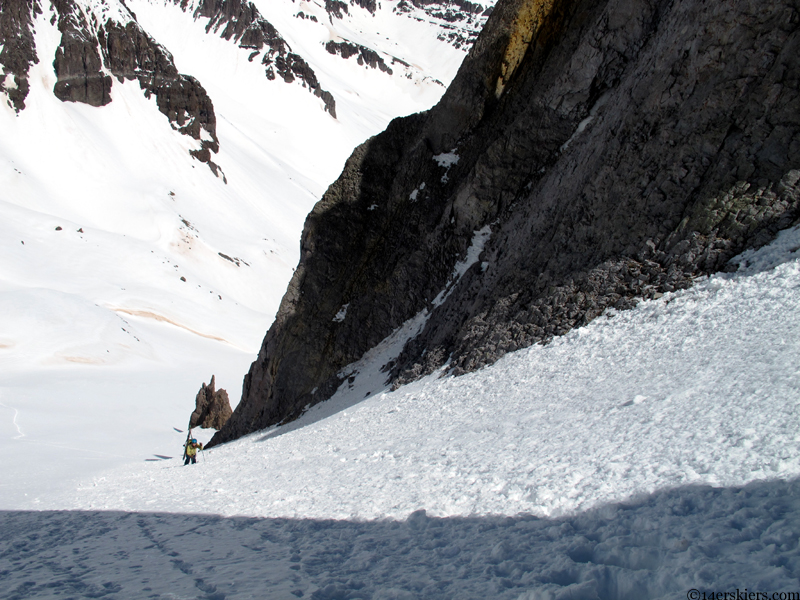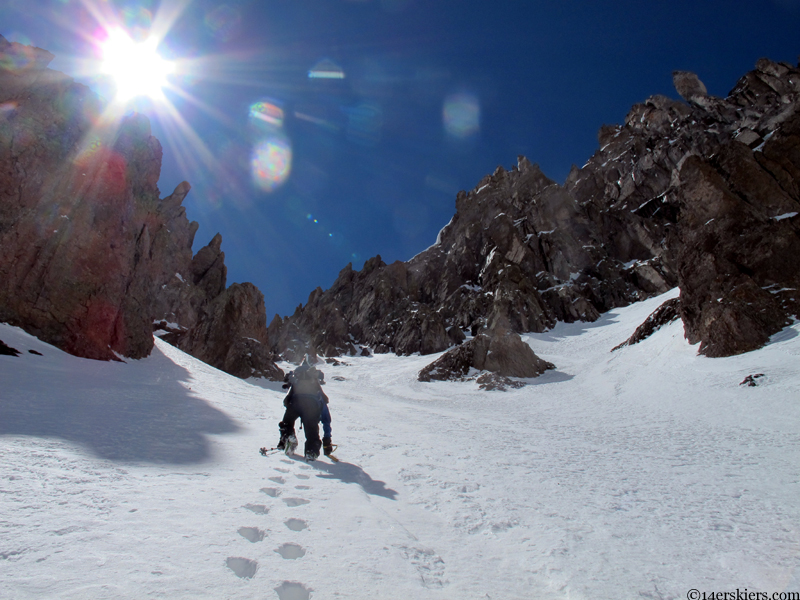 Sorry if that was a few too many climbing photos, but it was just an amazing location back in this secluded basin. Despite the fearsome appearance of Potosi, the climb is fairly straightforward and the summit is huge and flat. Brittany, with Sneffels behind: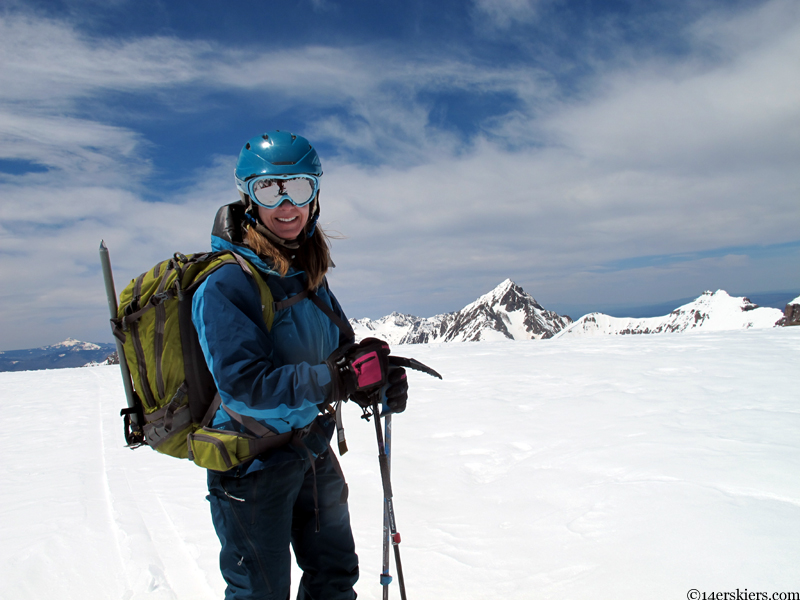 While the climb was technically easy, it wasn't physically easy, as we found ourselves knee deep in powder at several points along the climb. We knew this was going to be a good one. Brittany:

Pete: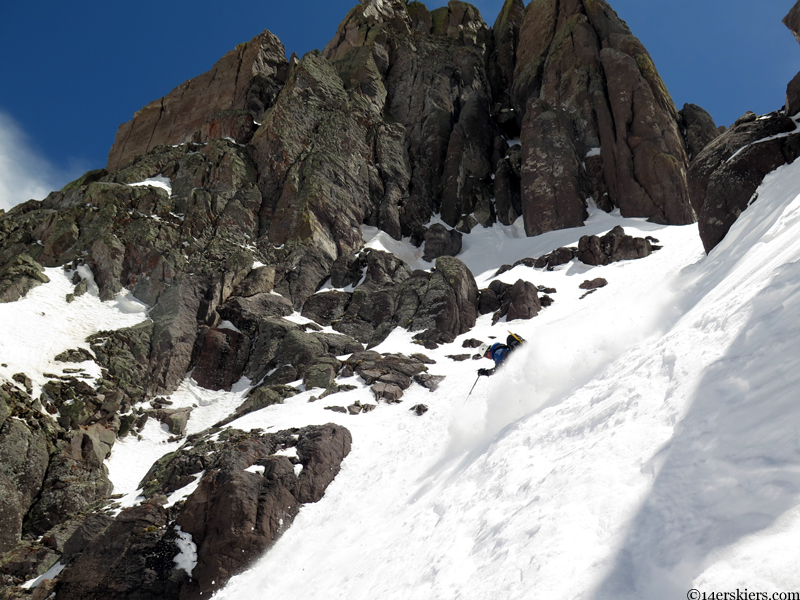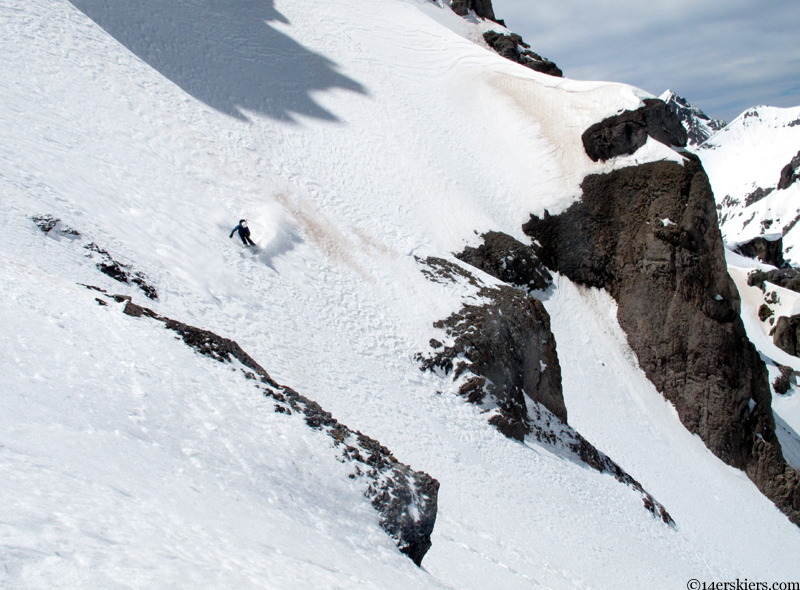 Frank: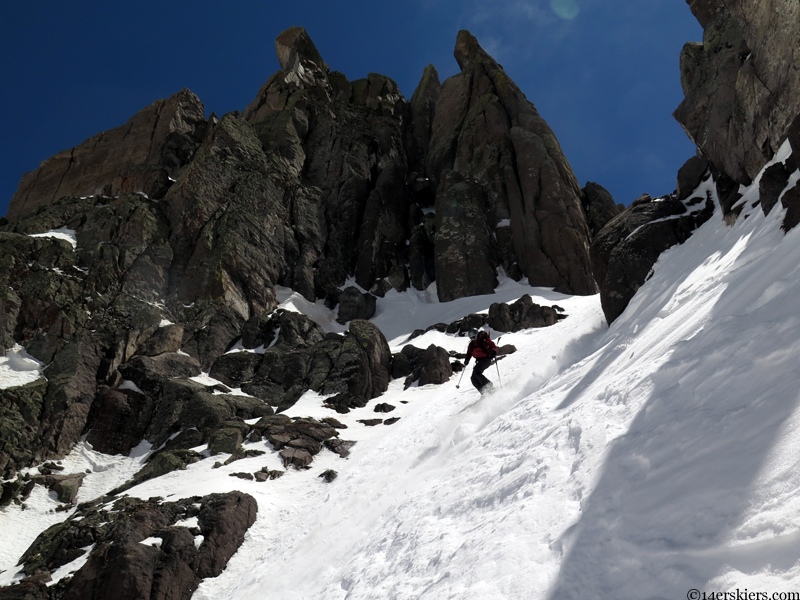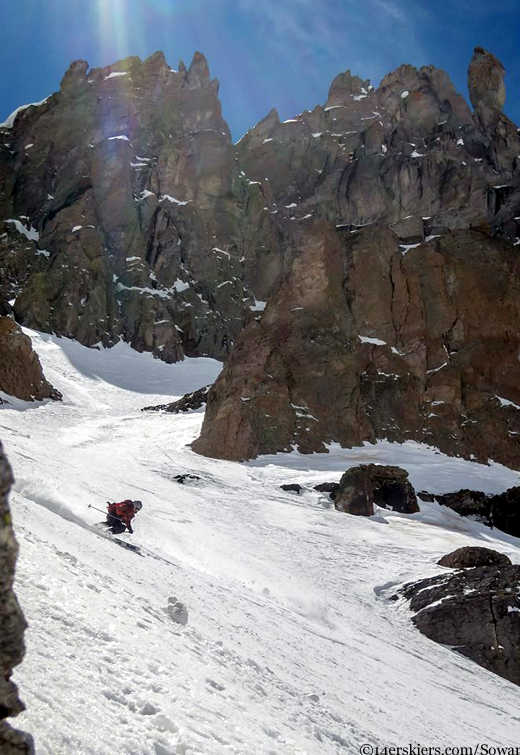 Nice looking lines off of Whitehouse and Ridgeway behind: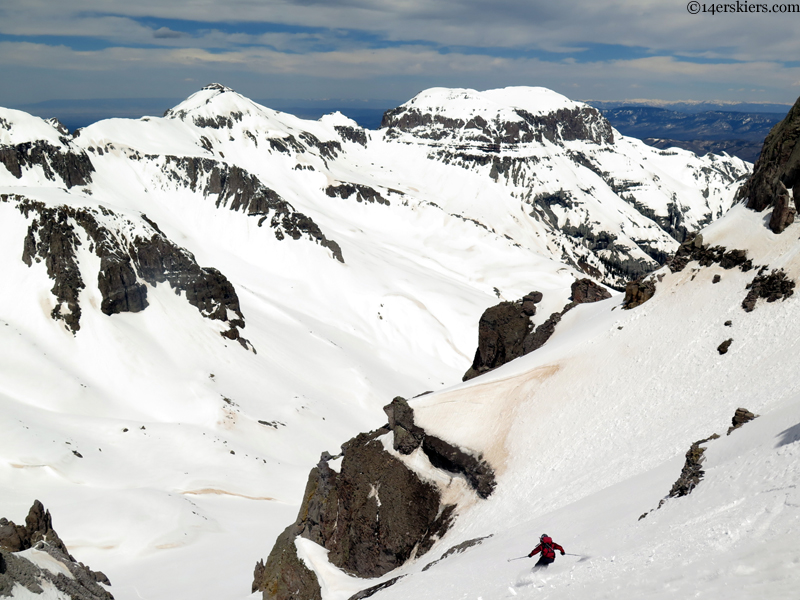 Back to Brittany: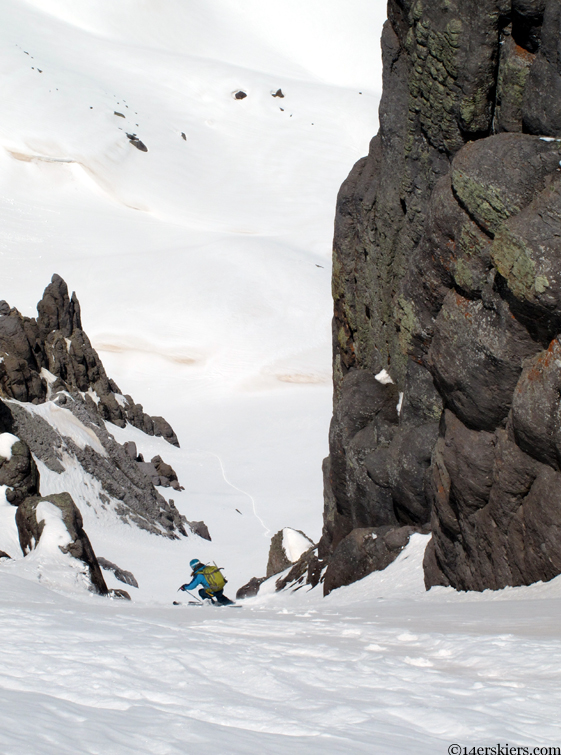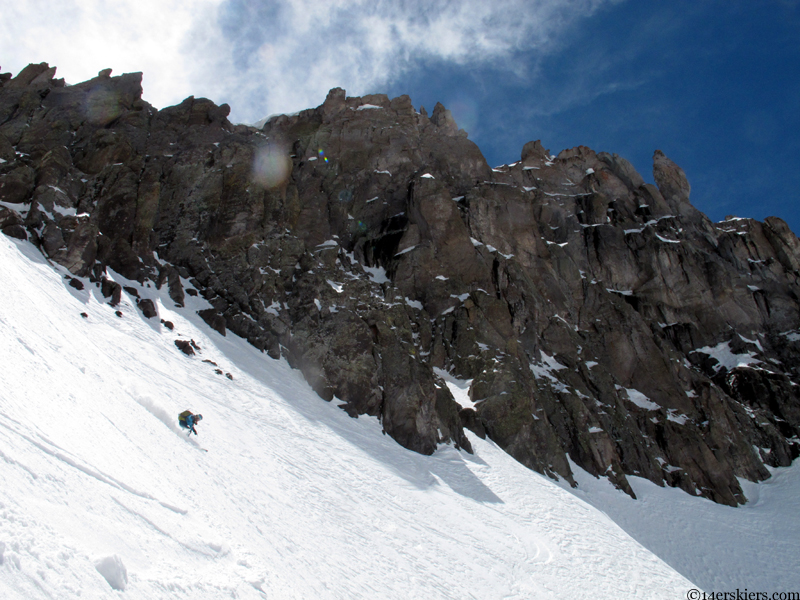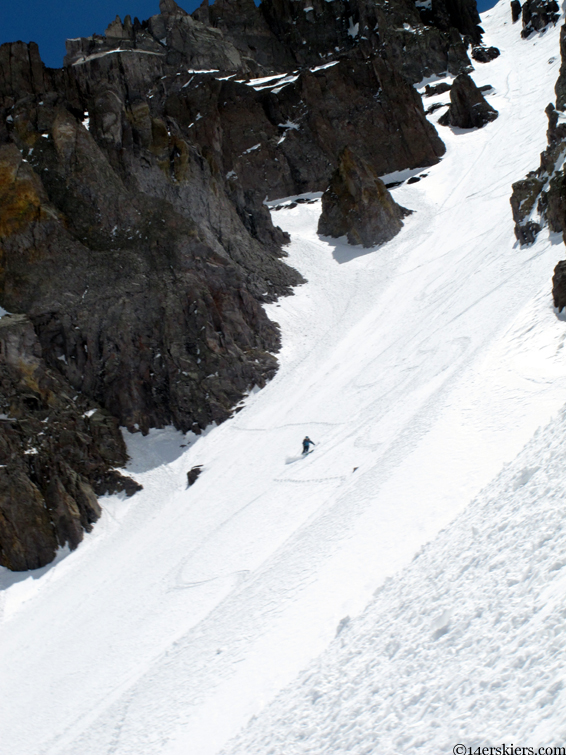 Pete: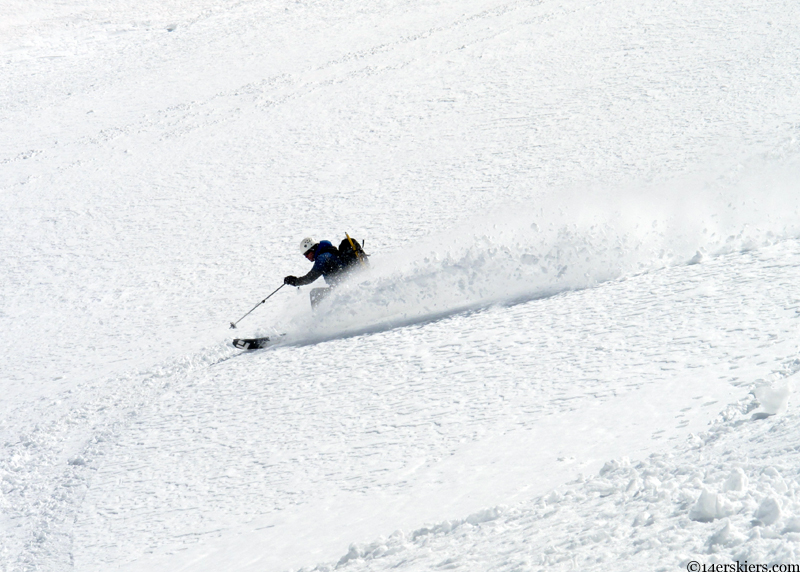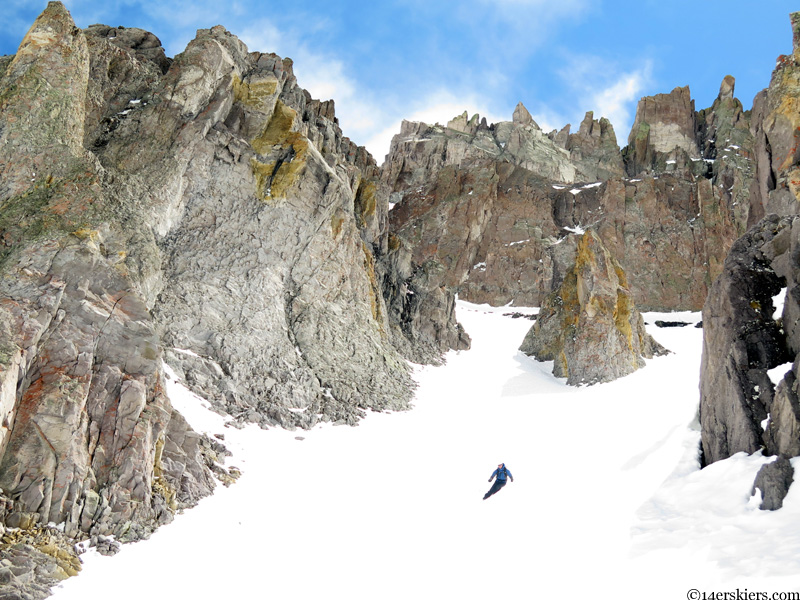 Frank: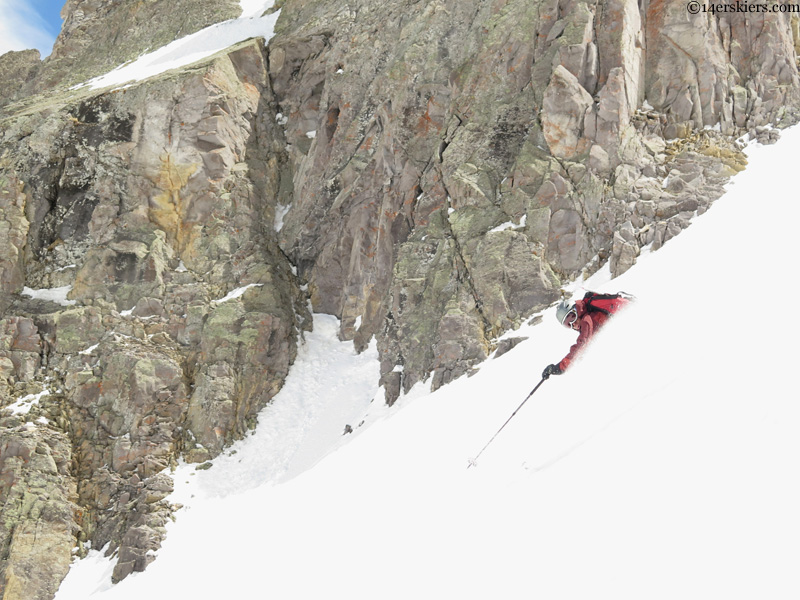 From the bottom of the couloir, we still had a few hundred feet of climbing to regain the saddle. Once we changed perspective again, Potosi once again looked formidable.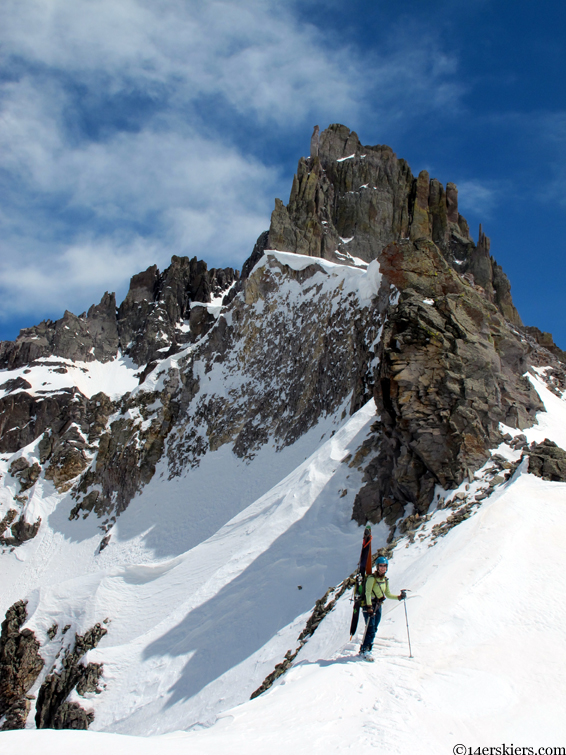 The south side of Potosi was a great ski in its own right. Dropping 2,000 feet to the valley, filled with couloirs, hoodoos, and other features, it would be a great ski even if it wasn't just the icing on the cake of the north side. Brittany near the bottom: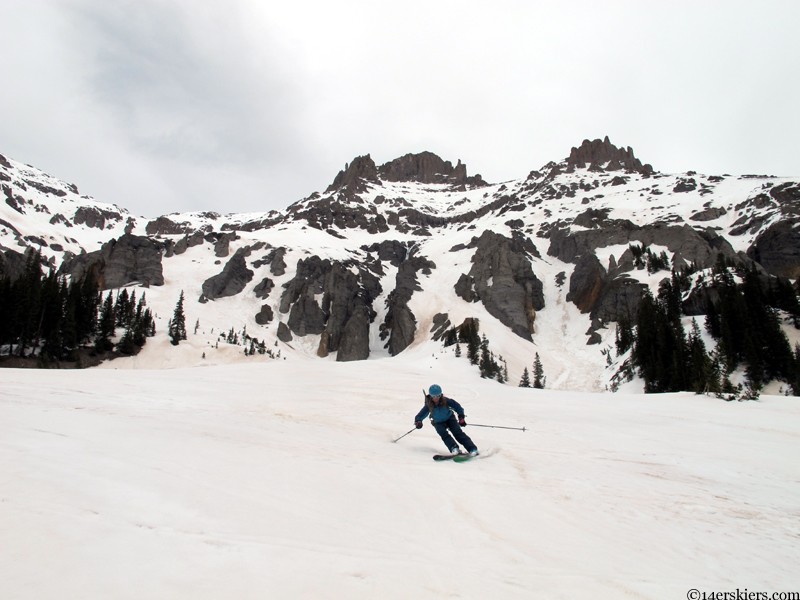 A note on the route up. We climbed and skied Potosi in the way which may be considered common, especially with its inclusion in the guidebook Climbing and Skiing Colorado's Mountains. But I'm not sure it's the best way. After all, we struggled up deep snow on the north side, which is probably what many skiers will hope to find on this shaded route. But the south side has a nice snow route on it- all the way to the final cliffband. The standard summer route goes right through here, however, and traverses over to the east side before reaching the summit. So all things considered, this may be a better route for ascending Potosi in the springtime: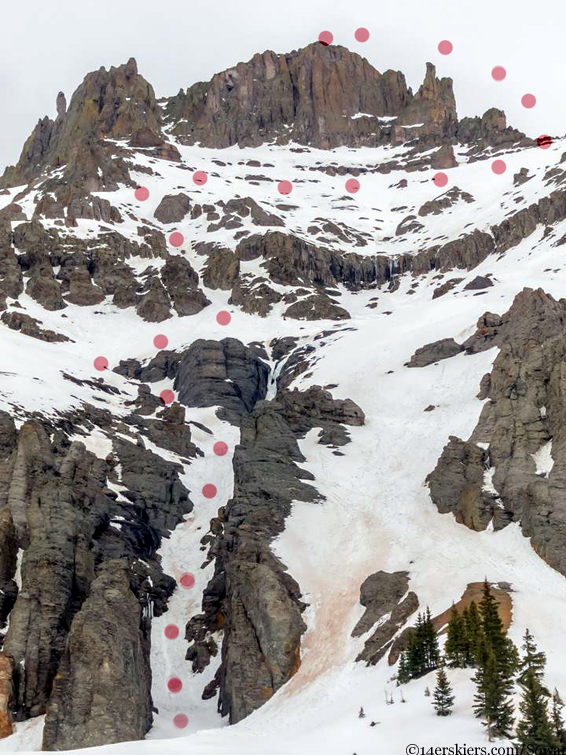 You would still have to climb back up and out over the Coffeepot-Potosi saddle, of course. If anyone knows this route, or gives it a try, let us know!
As I write this, it is absolutely dumping outside, so this ski season isn't over yet 🙂
Frank
loves snow more than anything... except his wife.  He ensures his food is digested properly by chewing it 32 times before swallowing.He is a full-time real estate agent serving
Crested Butte and Gunnison
and would be honored to send you his
monthly newsletter.
Latest posts by Frank Konsella (see all)