Best Lake Hikes in Crested Butte
(Last Updated On: July 11, 2017)
Crested Butte is a hiking mecca. But, some of the best hikes have good end destinations, like a lake. Who doesn't enjoy the serenity of a peaceful alpine lake? The nine hikes described below either end at a lake before retracing your tracks on the return, or pass by a lake (or lakes) on a loop. These are the best lake hikes in Crested Butte.
---
Three Lakes Trail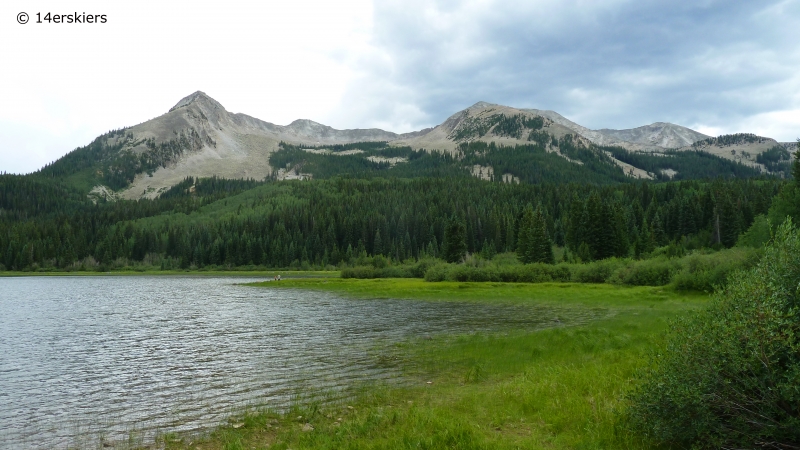 Distance: 4.5 miles
Level: Intermediate
Description: Three Lakes Loop is a fantastic loop that winds through a lush forest, linking these three beautiful lakes – Lost Lake, Dollar Lake, and Lost Lake Slough. There's even a nice waterfall too. Occasionally, the trail opens up to some nice mountain views. But, the real treasure here are the lakes and their serenity.
This loop has easy route finding and and moderate steepness. The loop can be shortened by only hiking to Dollar Lake and back, or by excluding the "off-shoot" to Dollar Lake from the loop trail. Three Lakes is a fantastic family hike. Fishing is common in Lost Lake Slough.
---
Blue Lake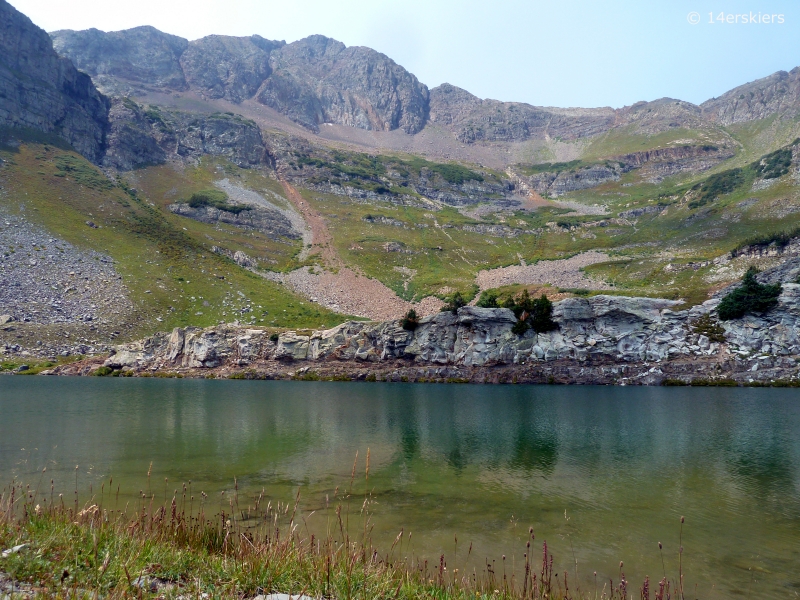 Distance: 13.5 miles
Level: Intermediate
Description: Blue Lake is one of the most beautiful alpine lakes in the Crested Butte area. If you're lucky, you may see mountain goats hanging on the cliffs above the lake. To get there, the trail passes through the Oh-Be-Joyful valley, which is scenic in its own right.
The Oh-Be-Joyful trail that leads toward Blue Lake is not steep until you reach the end of the valley. Steepness increases for the last two miles of travel to the lake. But, the hiking is not difficult. The difficulty, for many, is the actual length of the trip which is about 6.7 miles one-way. Some people may choose to do this hike as an overnight. Camping is common by Blue Lake, although signs state to stay a certain distance away from the lake. Trout still live in Blue Lake and many like to fish here.
---
Copper Lake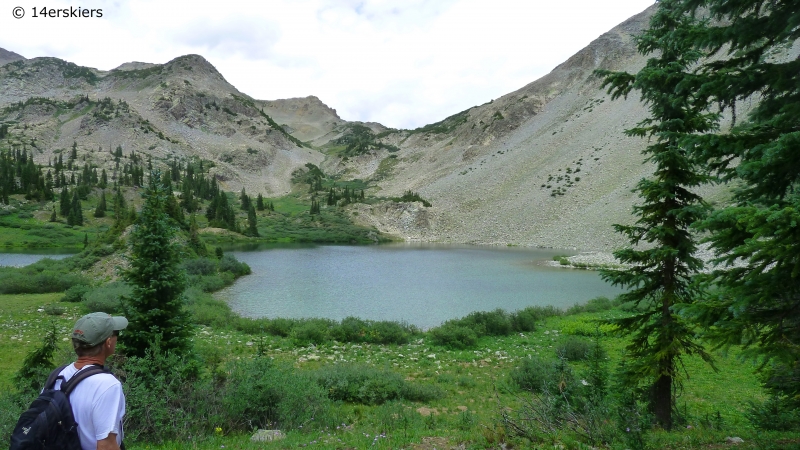 Distance: 10 miles
Level: Intermediate
Description: Copper Lake is a another fantastic scenic alpine lake. Popular among those who like to fish, there is also a designated backpackers campground not far away. With other day hikes possible in the area, Copper Lake is a great place to hang-out for a multi-day trip. But, a one-day trip is also common.
The hike to Copper Lake begins as a very easy gradually ascending hike. The trail is wide and views are nice. But, after crossing the Copper Creek the second time, the trail narrows a bit and begins ascending with moderate steepness until reaching the lake.
---
Yule Lakes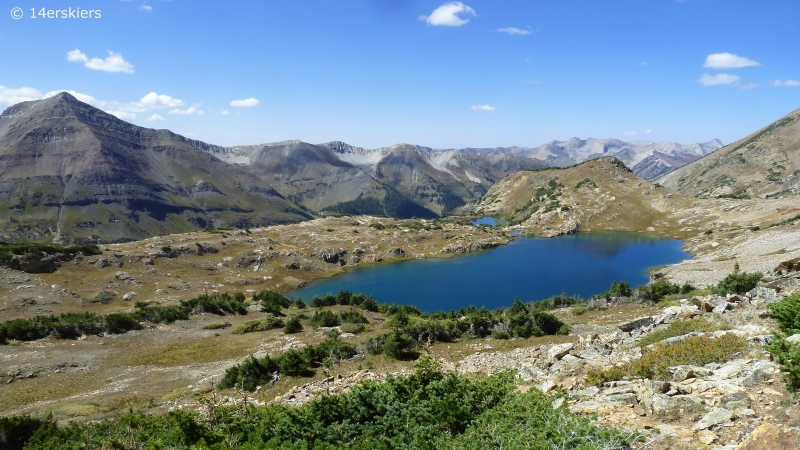 Distance: 9.5 miles
Level: Intermediate – some route finding required
Description: Yule Lakes is one of my favorite hikes. Similar to many of the other lake hikes, it is a good place to stay for a multi-day trip as the fishing is good and the day hike options are wonderful. Because there is no official trail leading to the Yule Lakes, this spot is a bit off the beaten track.
The route to Yule Lakes has moderate steepness. The challenge is the route finding. While a trail leading in the right direction is easy to find at first, it eventually fades and becomes more difficult to find. Having a GPS and/or a map will be beneficial in ensuring you don't miss the lakes!
---
Twin Lakes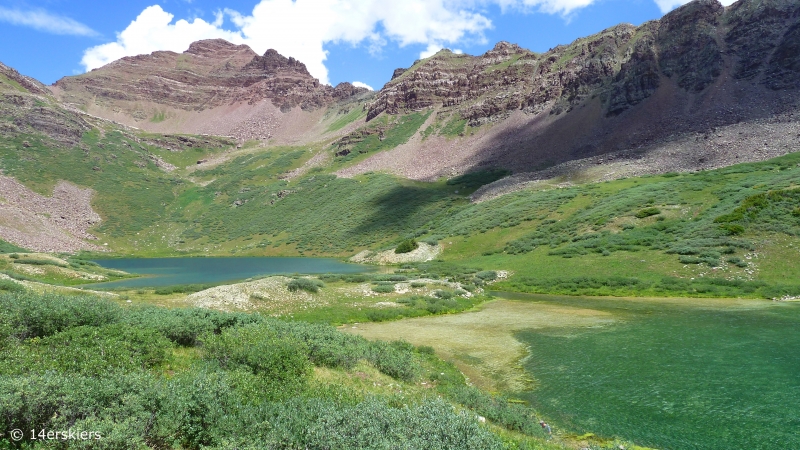 Distance: 6 miles
Level: Intermediate to Expert
Description: Twin Lakes is also amazingly beautiful. It is my favorite alpine lake in the area. They make a great camping and/or fishing destination. However, it is difficult to access this trail because it requires many miles of travel on a fairly high-clearance 4WD vehicle. Additionally, there are stream crossings on this 4WD road which are not advisable to cross until mid to late July. You will likely spend almost as much time in the car as you will hiking on this trail. But, the Twin Lakes trail is well worth it.
If you get tired of the bumpy drive, you could always find a place to park the car and walk along the road until you reach the trailhead. However, this will make the hike longer.
Though well-defined usually, this trail is fairly steep most of the way and passes through some occasional tight over-grown willow patches. There is minimal exposure on this trail. But, it does pass through some streams. So, your feet might get wet.
---
Green Lake by Ruby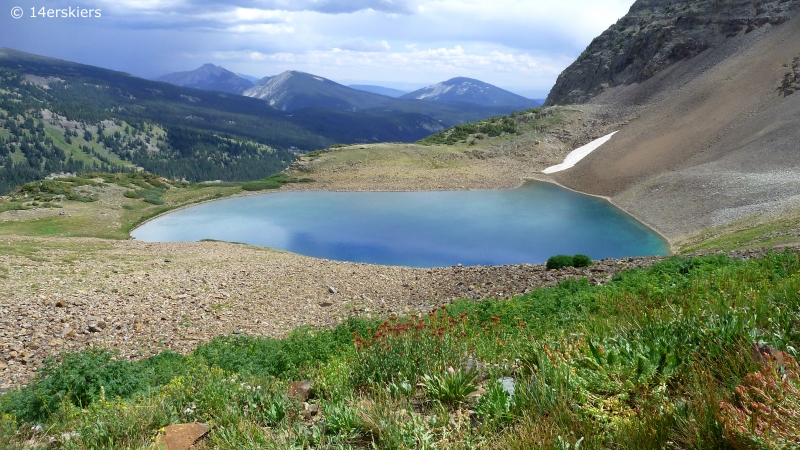 Distance: ~ 5 miles, depending on where you park your car (high clearance vehicles can make it closer, lower clearance vehicles will have to park further away)
Level: Beginner
Description: Green Lake by Ruby is a lesser known hike in the Crested Butte area. Still, the lake is scenic and quiet… and not too terribly difficult to get to. Longer hiking options are plentiful- with routes to Ruby Peak or Mount Owen, or the saddle in between them.
Don't confuse this Green Lake with the other "Green Lake trail" that is closer to the town of Crested Butte. To distinguish this Green Lake from the other, many call it "Green Lake by Ruby" (the peak) or Green Lake by Irwin (another lake and town). The route to the lake is of moderate steepness and largely on an old mining road.
---
Copley Lake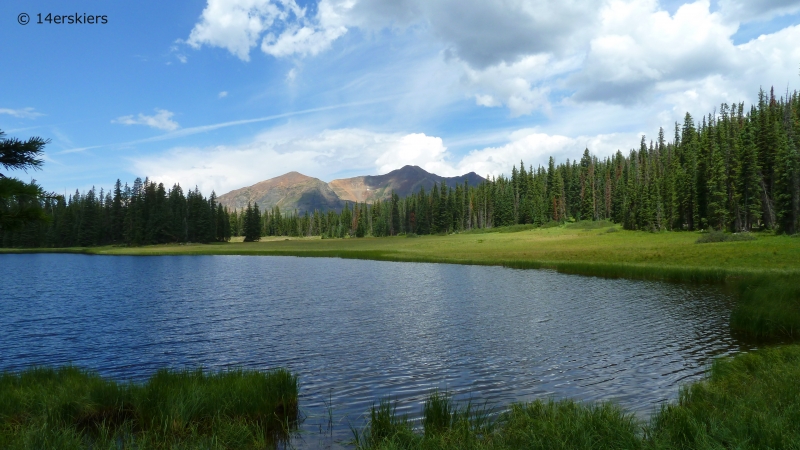 Distance: 4 miles
Level: Beginner to Intermediate
Description: Copley Lake is a great little Lake that sits surrounded by grassy and wooded areas. Reflections of the three peaks (Ruby, Owen, and Purple) on the Copley Lake surface are common and amazingly beautiful. At the time of writing this guide, I am unsure if camping is allowed at the lake. Although, I have never seen a sign saying camping is not allowed.
The trial to Copley Lake is unmarked. But, if you follow the directions in our hiking guide, you will find it easily. But, make sure you have the directions! The route to Copley Lake largely travels on an old mining road that passes through a narrow valley. Flowers can be good along the hike sometimes, and the panorama from the lake is wonderful.
---
Meridian Lake, also called "Long Lake"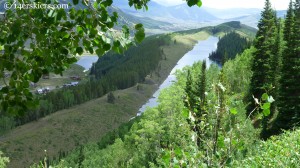 Distance: 1 to 2.5 miles depending on hiking route
Level: Beginner to Intermediate
Description: Meridian Lake is a favorite Crested Butte swimming spot. Many haul their coolers and chairs up the very steep half-mile trail to park on the "beach" for the day. Meridian Lake is also called "Long Lake" – because it is long and skinny.
The typical trail to the lake is only about a half mile long, but it is very steep. But, the lake can be accessed by walking on a longer, but less steep, old dirt road, which is about a mile long between the trailhead and the lake. The whole thing can be made into a 2.5-mile loop.
---
Geneva Lake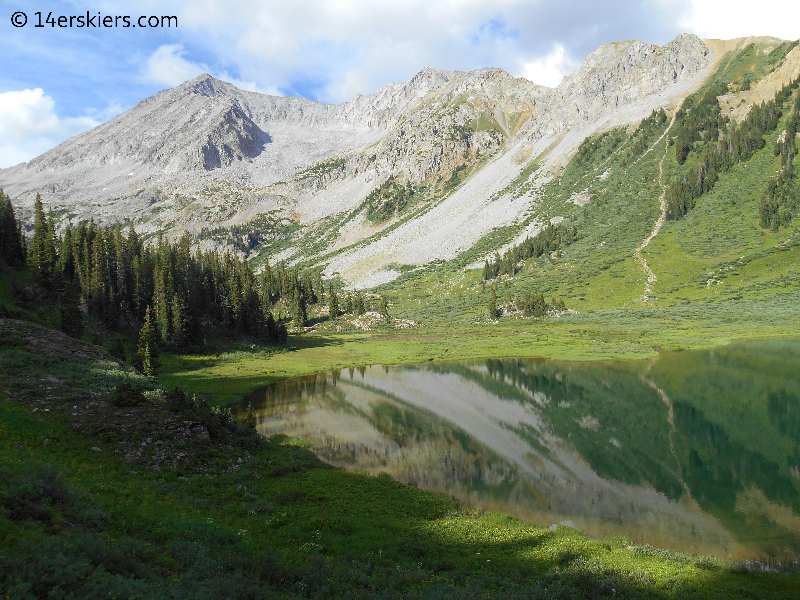 Distance: 16.5 to 17.5 miles, depending on ascent route to Hasley
Level: Intermediate to Expert
Description: Usually, people think of accessing Geneva Lake from Marble. But, it can be accessed from Crested Butte as well. It just is a bit of a longer hike! The loop described is one of the most scenic hikes the Crested Butte area has to offer. Top that off with an amazingly beautiful lake and this loop is one excellent package. Due to the length of the hike, many people will probably opt to camp at Geneva Lake.
The length of this hike is the hardest part. But, there are a couple of tricks to the route finding and also some relatively steep parts to the hike as well. Having a map for route finding, at a minimum, is highly recommended.
---
These lake hikes are great for late spring, summer, or early fall. Now, it's time to get out and enjoy he best lake hikes in Crested Butte!
Aside from skiing, biking, and all outdoorsy things,
Brittany Walker Konsella
also loves smiles and chocolate 🙂 Even though she excels at higher level math and chemistry, she still confuses left from right. Find out more about
Brittany
!
Latest posts by Brittany Walker Konsella (see all)
Summary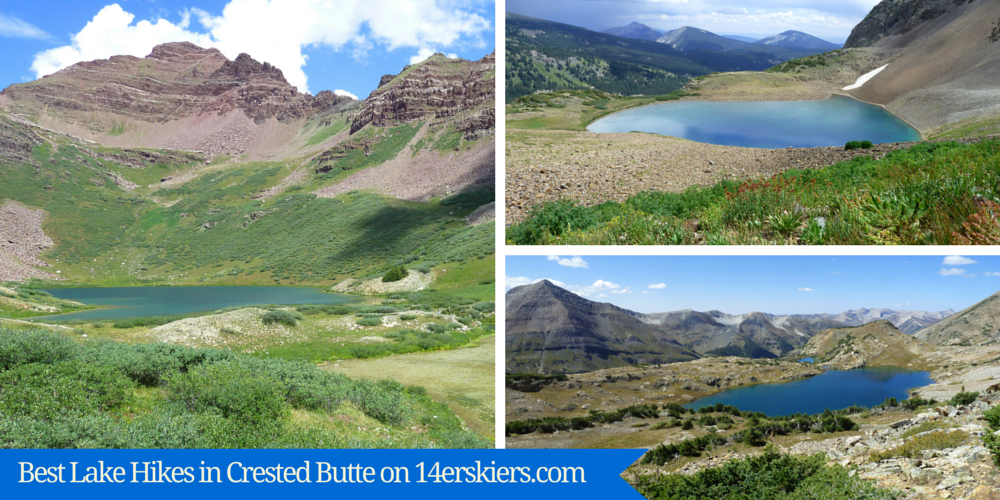 Article Name
Best Lake Hikes in Crested Butte
Description
Crested Butte has a plethora of lakes that are great for hanging out, camping, and fishing. Check out this list of the best lake hikes in Crested Butte!
Author