TR: Curing the Backpacking Bug
(Last Updated On: August 19, 2014)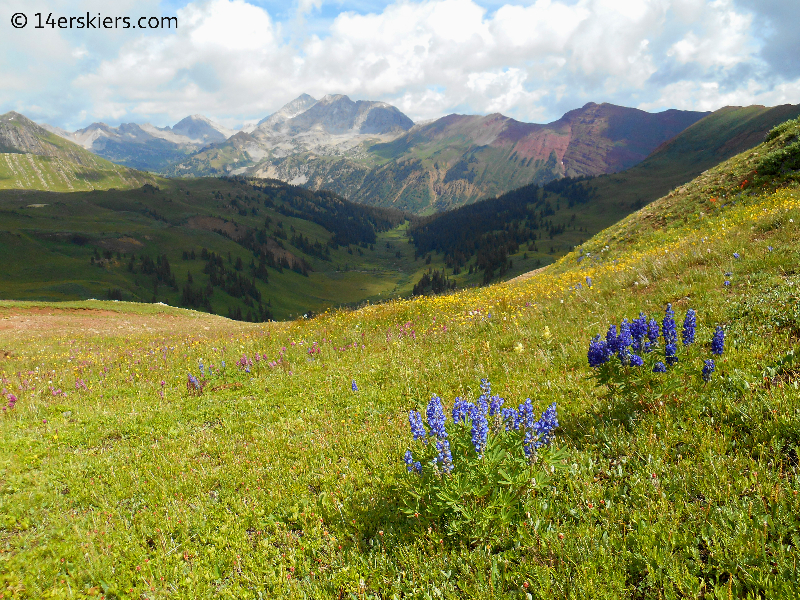 Sonya and I put the plans to work last year. While on a hike, we talked about going on a backpacking trip the following summer. But, between Sonya's wedding and honeymoon, there was little time for her to play. So, when she called and said she was available for a one-night trip, I jumped at the chance.
We sat down together with the map sprawled out on the table, contemplating our options. Eventually, we agreed on a hike from the West Maroon trailhead near Schofield Pass, over Hasley Pass into Fravert Basin, then climbing up to Geneva Lake to camp. We would return the next day via the Sheepherder's trail.
On Friday morning I woke up shortly after sunrise and gazed out the window. Clouds hung low and thick in the sky. The ground was dripping wet from rain. The weather did not look promising. Still, the forecast looked to be in our favor. So, we decided to trust the meteorologists, and we started out for our hike over Hasley.
Sonya and me at the start of the hike, with her dog, Teocalli.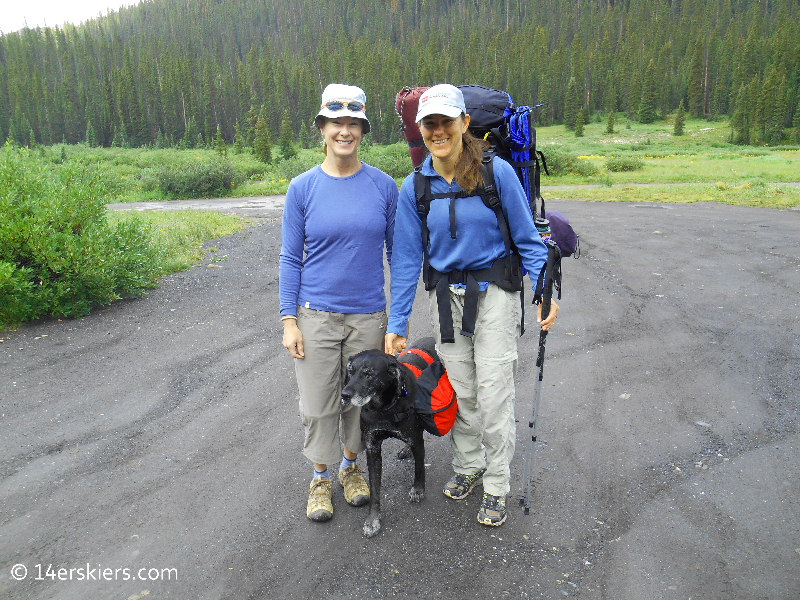 Not long into the hike, our legs and feet were soaked… so soaked that we could hear the "squish-squish" of water in our shoes every time we took a step. The moisture had collected on the plants, and was collecting on our pants and shoes as we brushed by the thick vegetation. Nevertheless, the wildflowers were amazing… even this late in the season.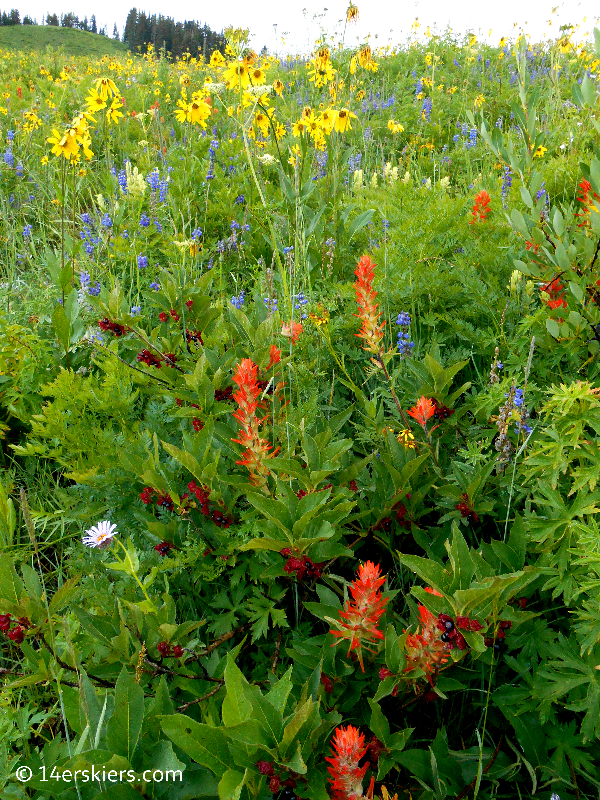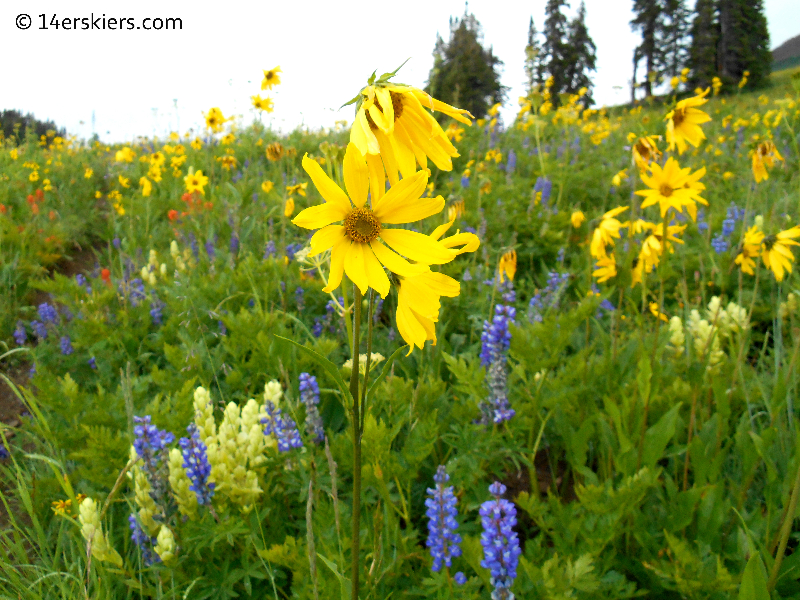 Teo liked them too.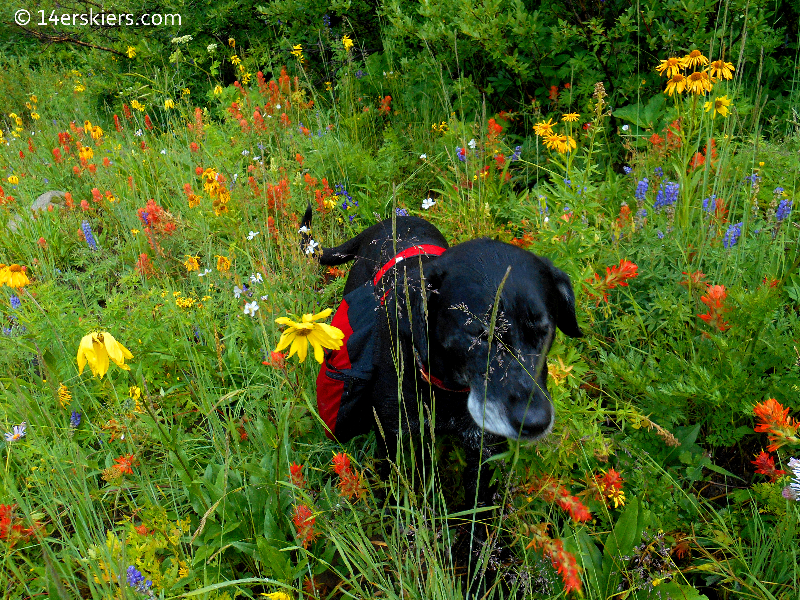 Sonya with Mount Baldy behind.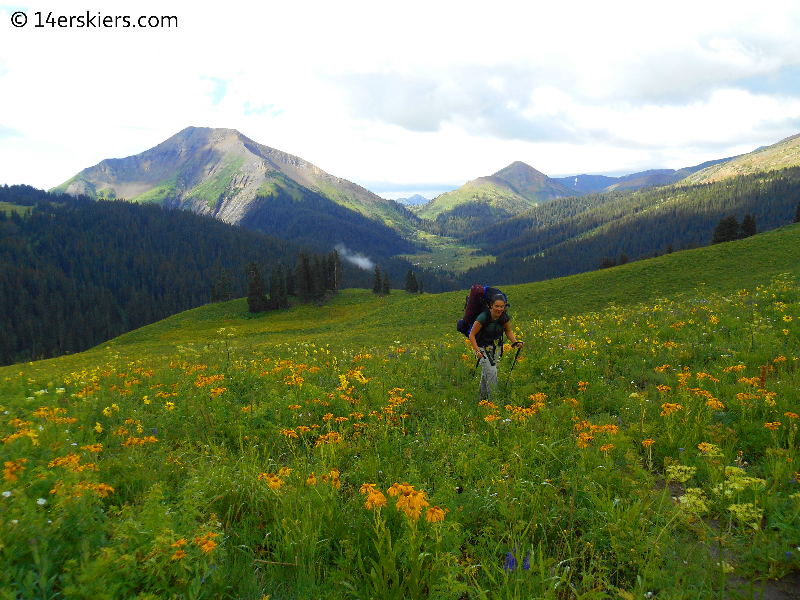 The first signs of fall were brilliantly beautiful!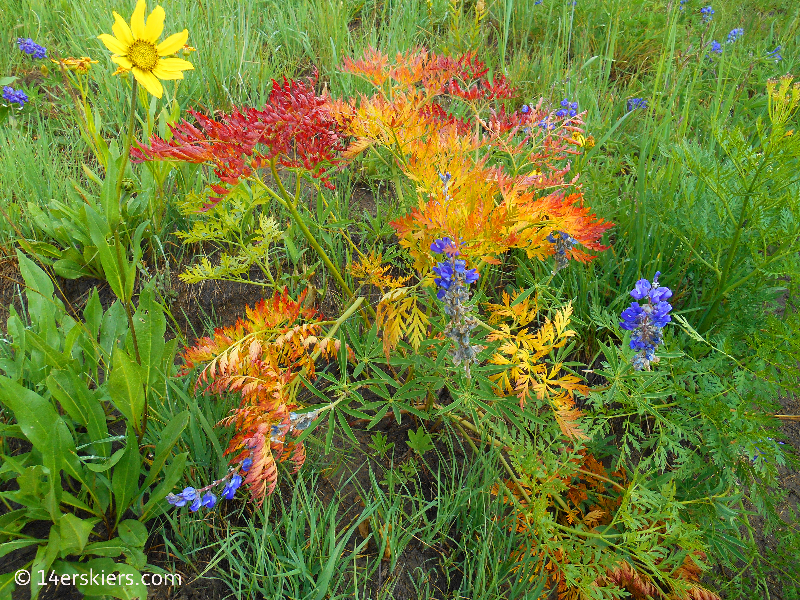 The basin leading toward Hasley Pass held a different kind of beauty than the lower meadows.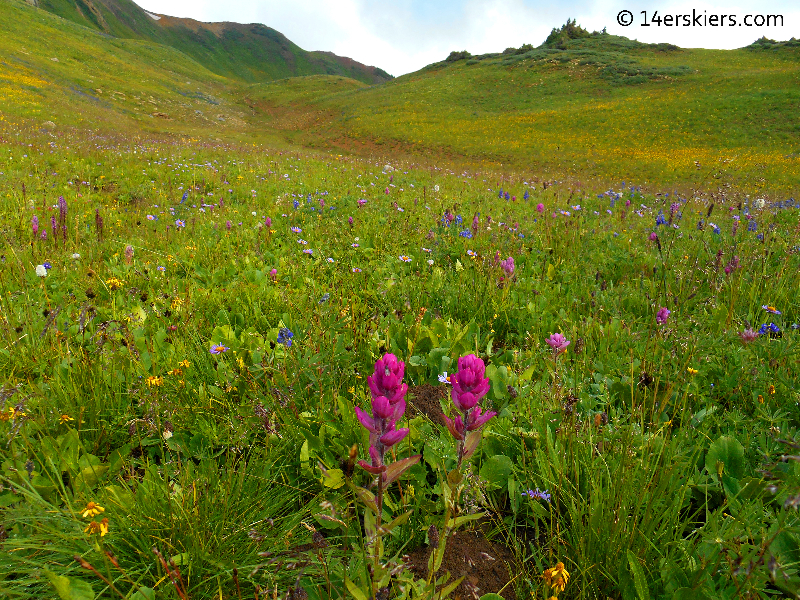 Sonya.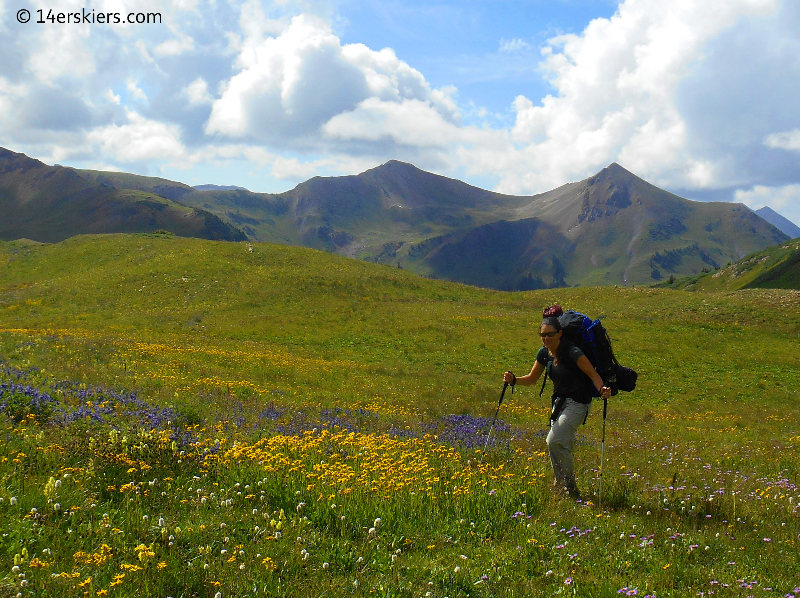 We stopped to enjoy the Elephant Heads. Such an amazing little flower.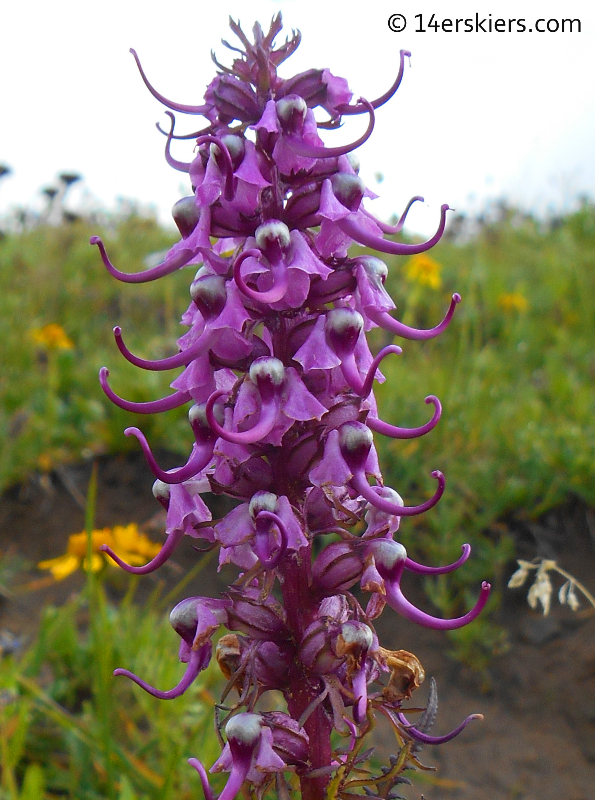 The Maroon Bells were shrouded in clouds.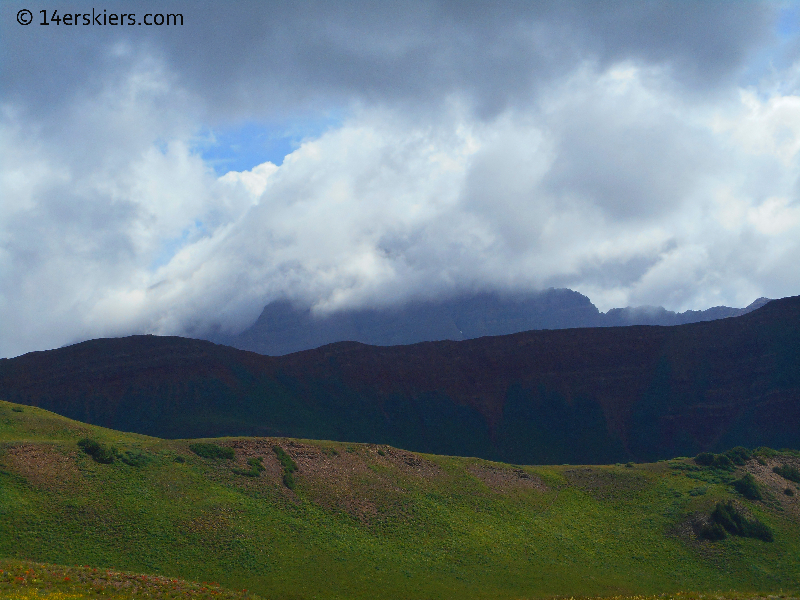 But the clouds were lifting. So, we sat down to watch the show and the Bells slowly unveiled.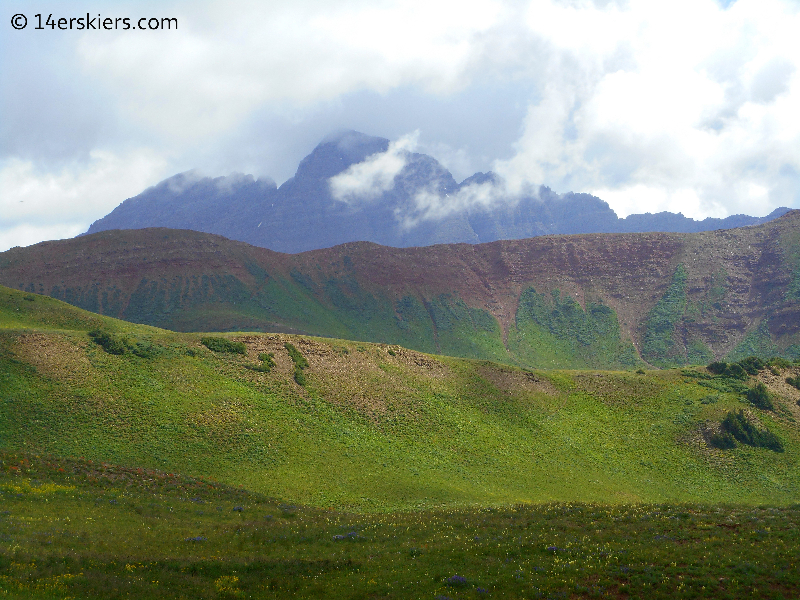 The top of Hasley Pass is a place I have frequented a lot recently. With such stunning views, I never tire of this special spot.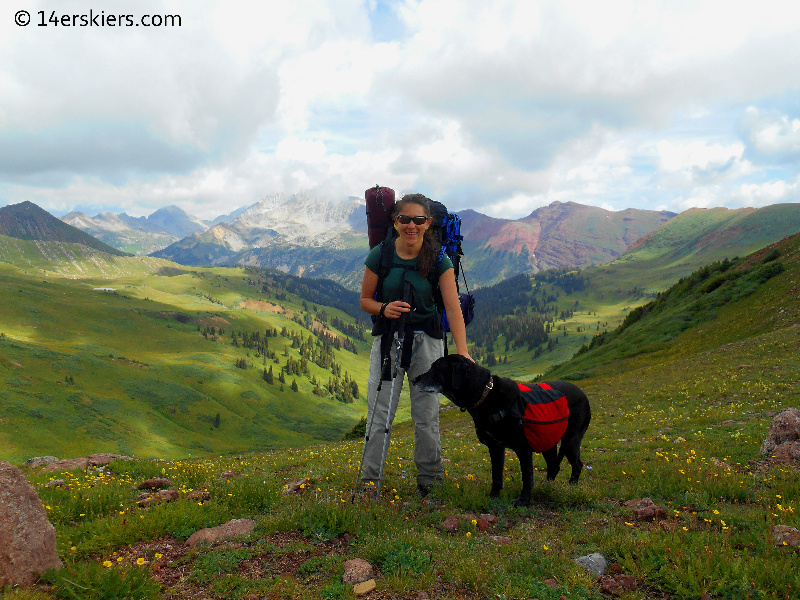 But, as we dropped into Hasley Basin, we entered into new terrain. The wildflowers carpeted the ground.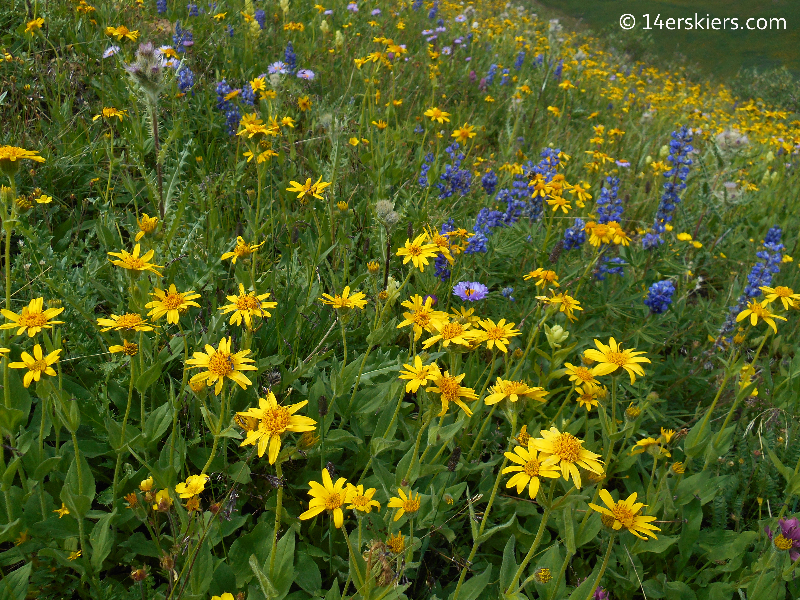 Postcard picturesque.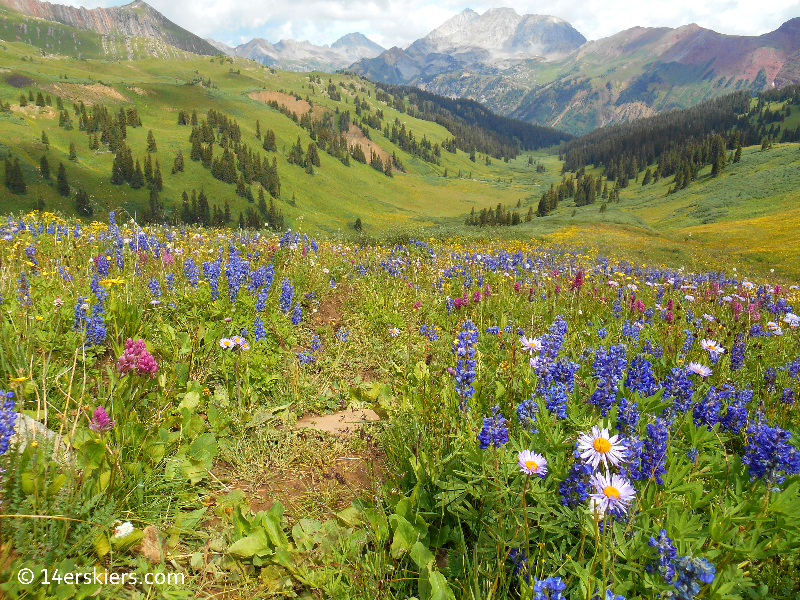 Sonya with Hasley Pass behind.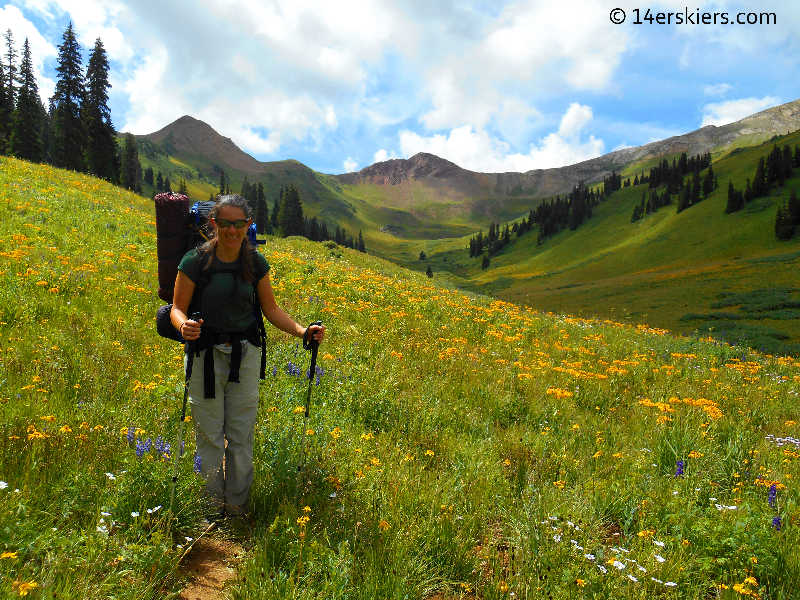 We stopped to admire the King's Crown.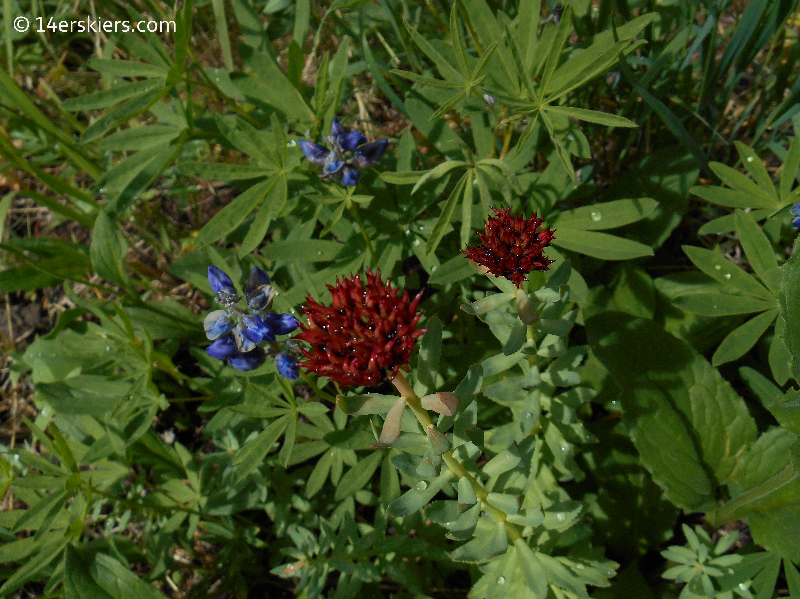 Do you see the miniscule crown?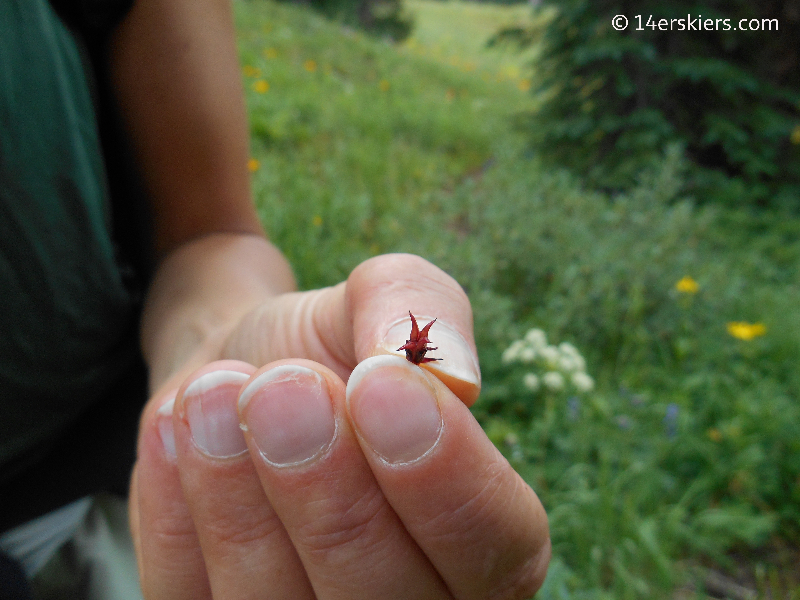 As Hasley Basin ended, we dropped elevation while passing through a lush pine forest.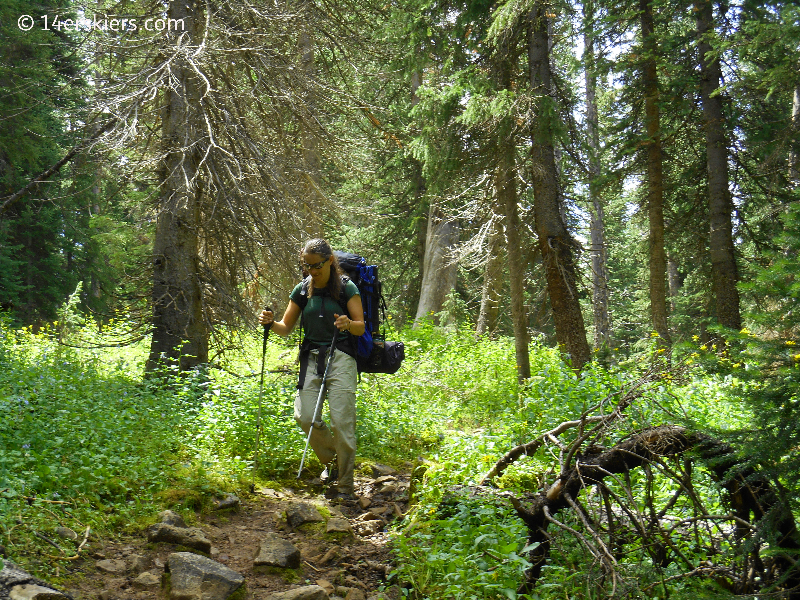 Immediately, we hooked up with the Fravert Basin trail, crossing the North Fork creek shortly thereafter. We headed downstream, toward the trail that would take us to Geneva Lake.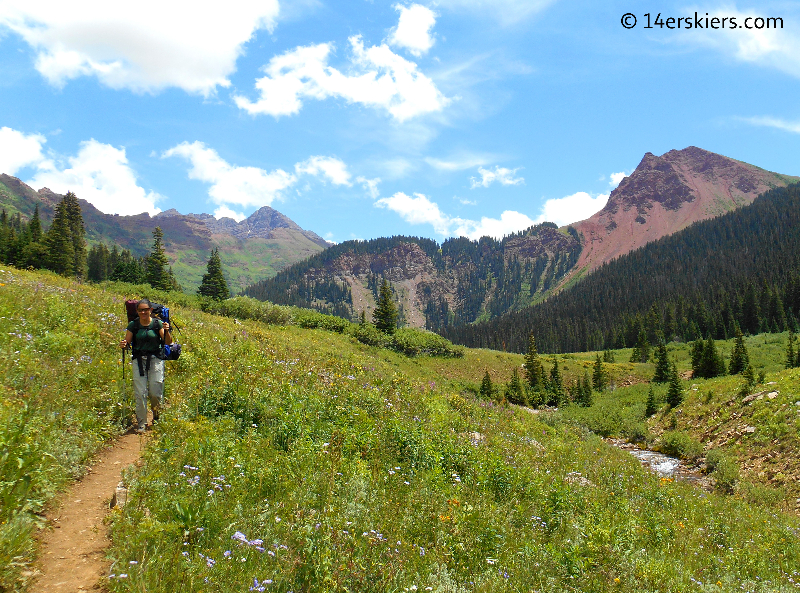 Upward we went, into a new zone, every bit as beautiful as the last.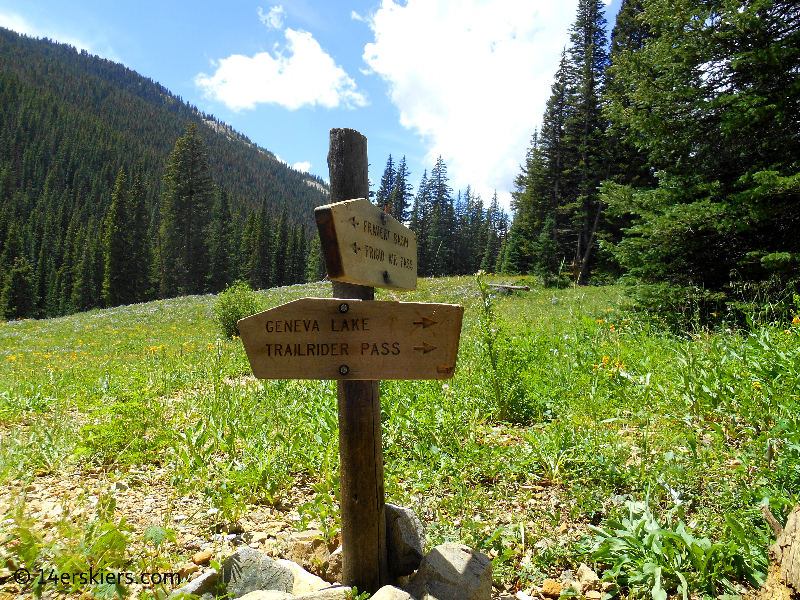 See Geneva Lake and the Sheepherder's Trail in Part Two! Stay tuned!

Aside from skiing, biking, and all outdoorsy things,
Brittany Walker Konsella
also loves smiles and chocolate 🙂 Even though she excels at higher level math and chemistry, she still confuses left from right. Find out more about
Brittany
!
Latest posts by Brittany Walker Konsella (see all)