Meridian Lake Fall Hike (23 Sept 2014)
(Last Updated On: September 28, 2014)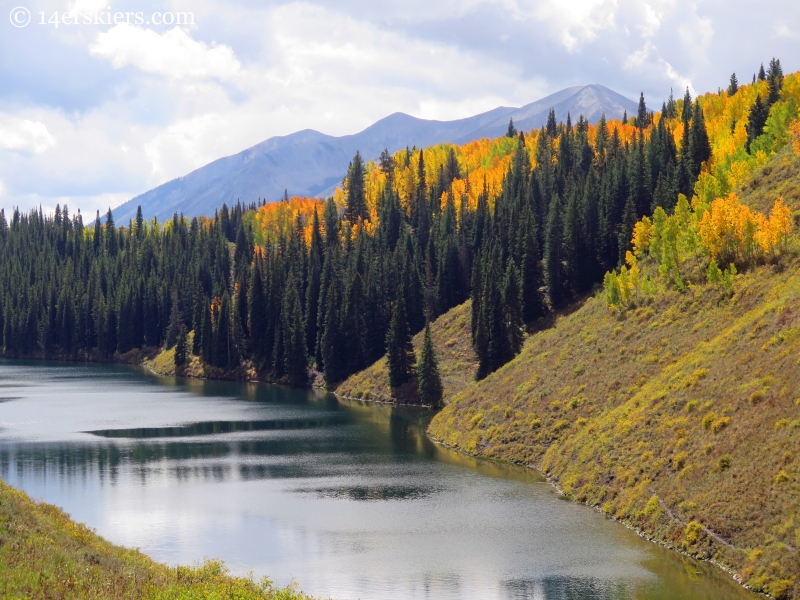 Meridian Lake is lovingly called "Long Lake" by locals. Why? Because the lake is very long and skinny! A popular swimming spot, this lake also makes a great area for hiking, especially to enjoy the fall colors.
The trailhead is currently unmarked, and starts at the winter closure of Washington Gulch, when the road becomes dirt. Immediately, the trail crosses the stream.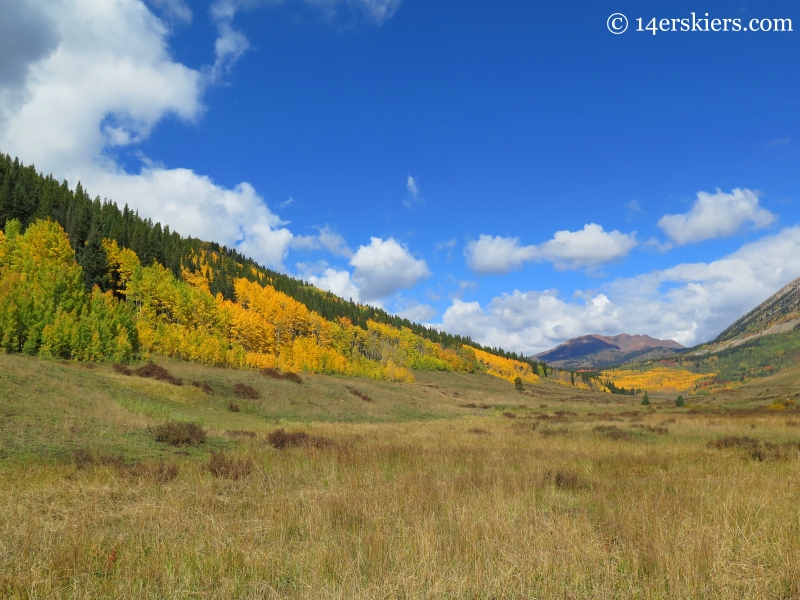 For about 1/4 of a mile, the trail travels through a forest and is very steep.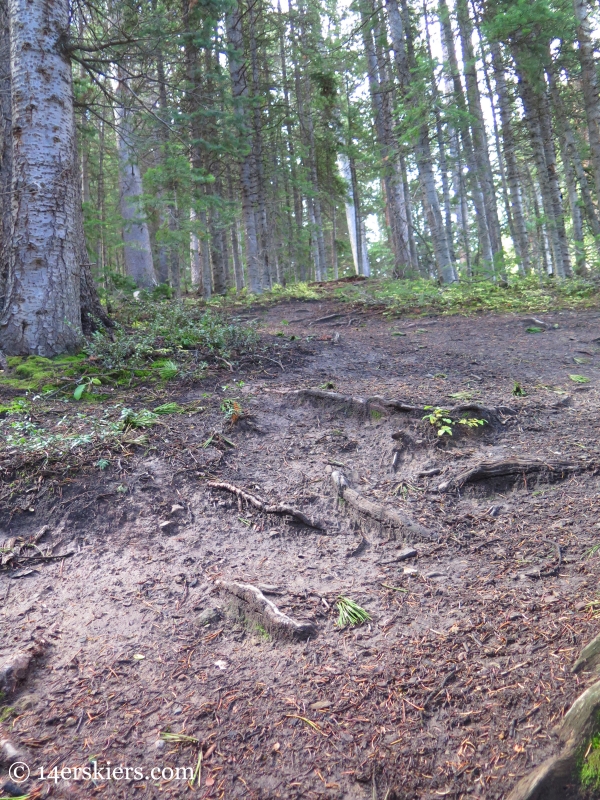 After reaching the top of the steep hill, Meridian Lake is revealed.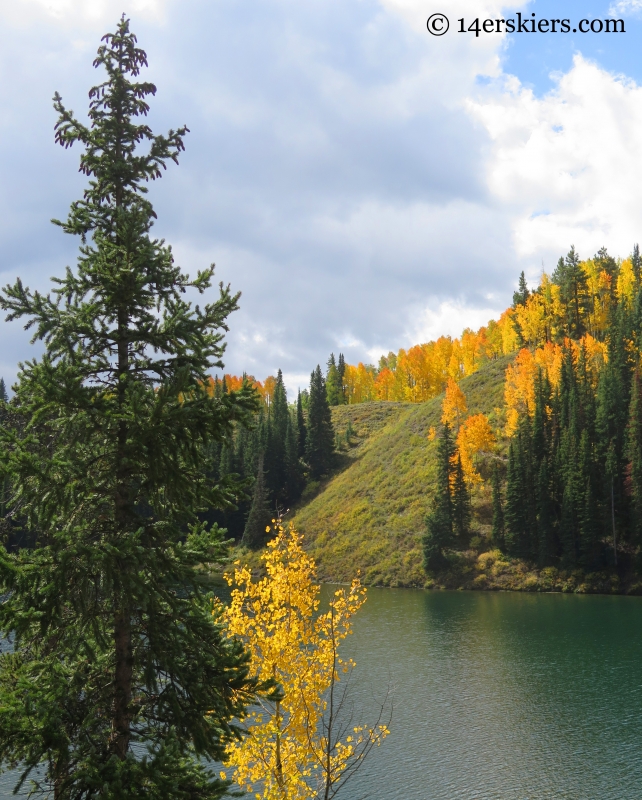 The fall colors were magnificent.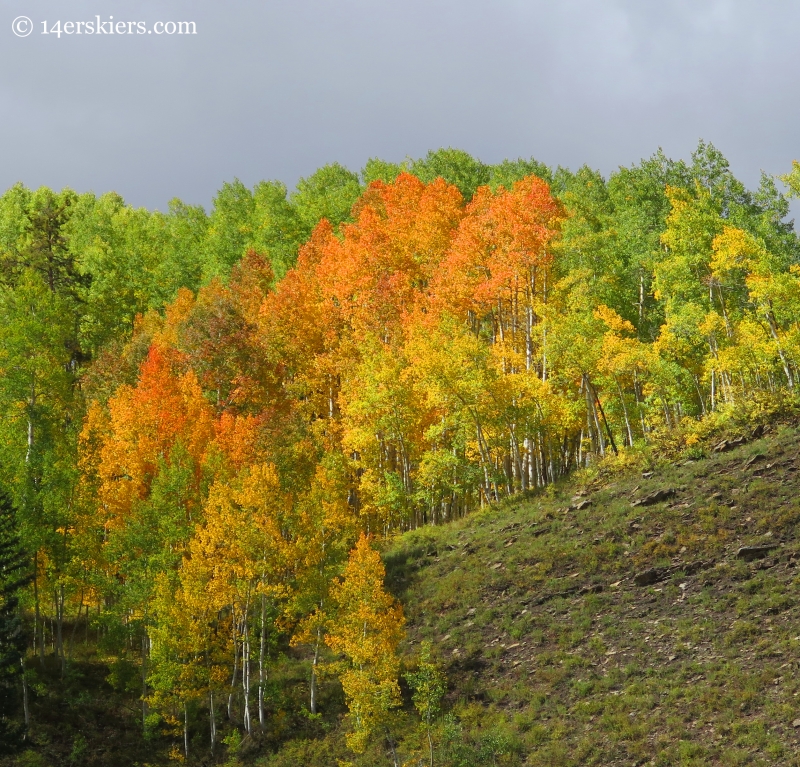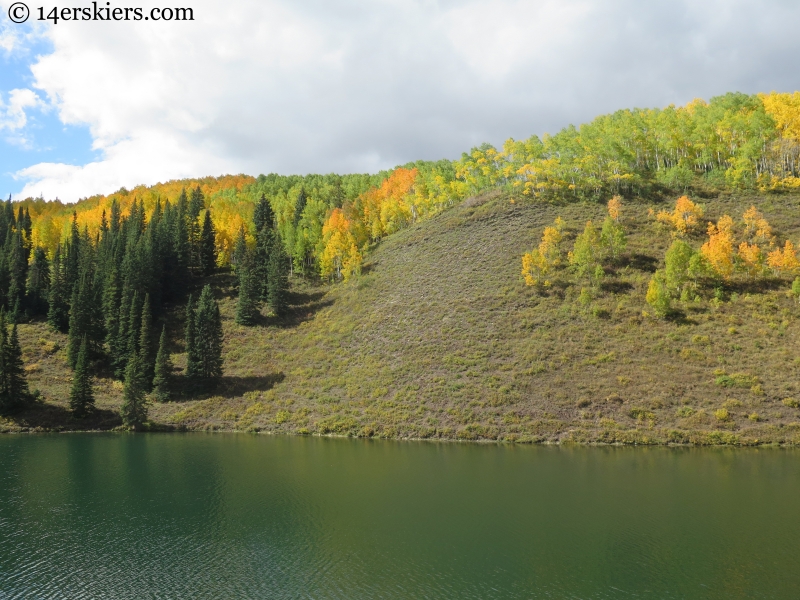 The trail sweeps around to the right before climbing the ridge across the other side of the lake.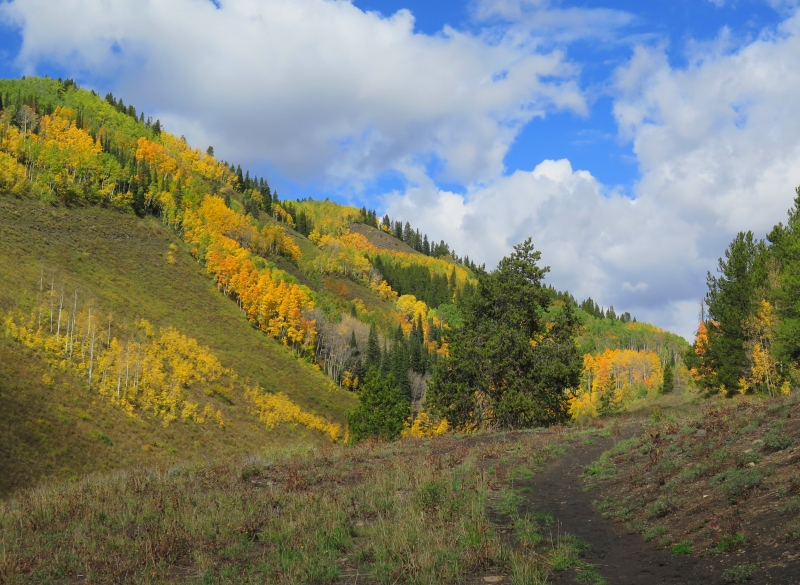 As I climbed, the fall colors kept getting better.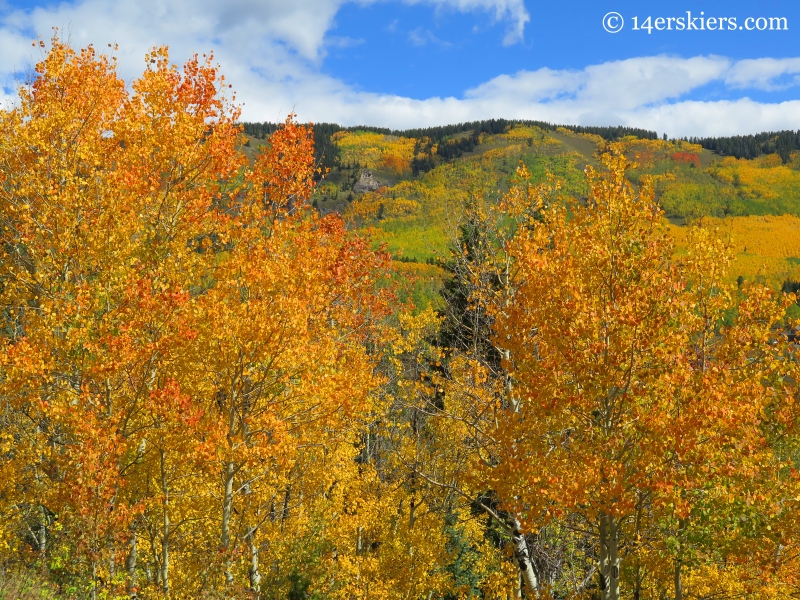 The peak of Mount Crested Butte framed by golden aspens.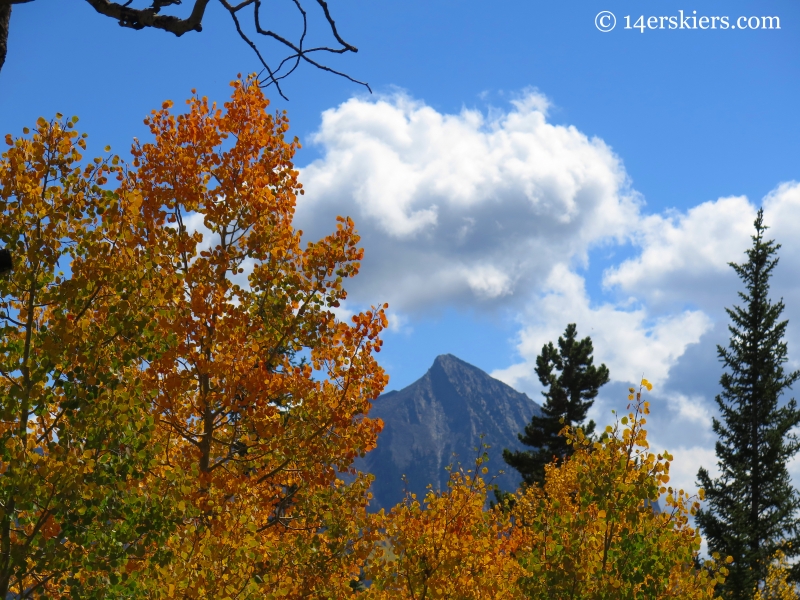 Gothic behind rainbow trees.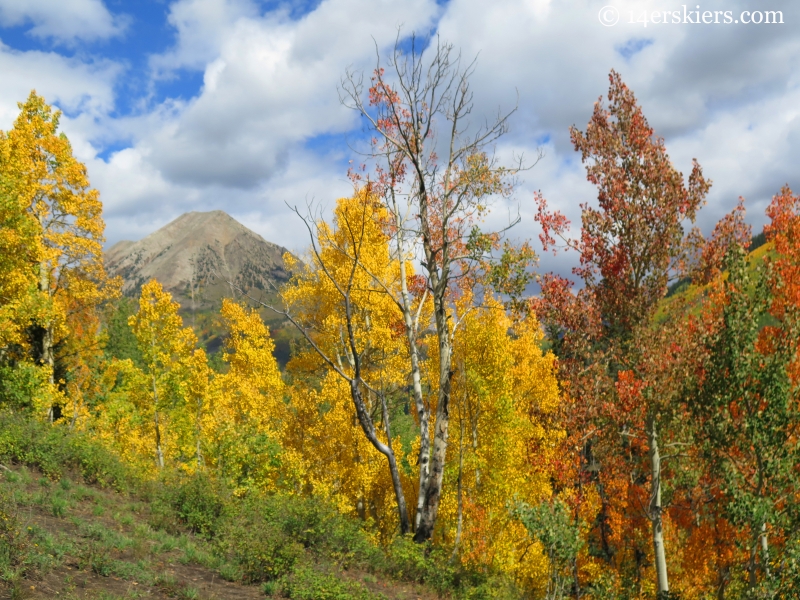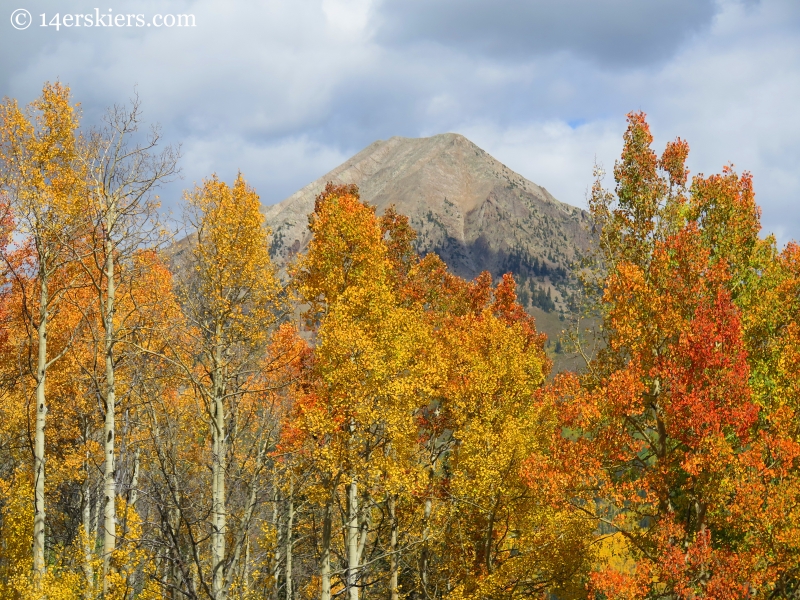 Mount Crested Butte looking mighty and majestic.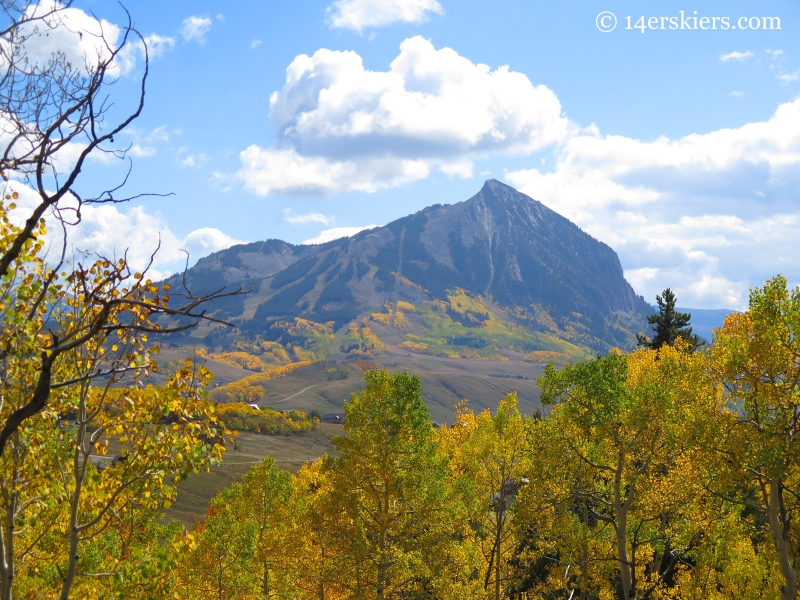 Avery Peak in the distance.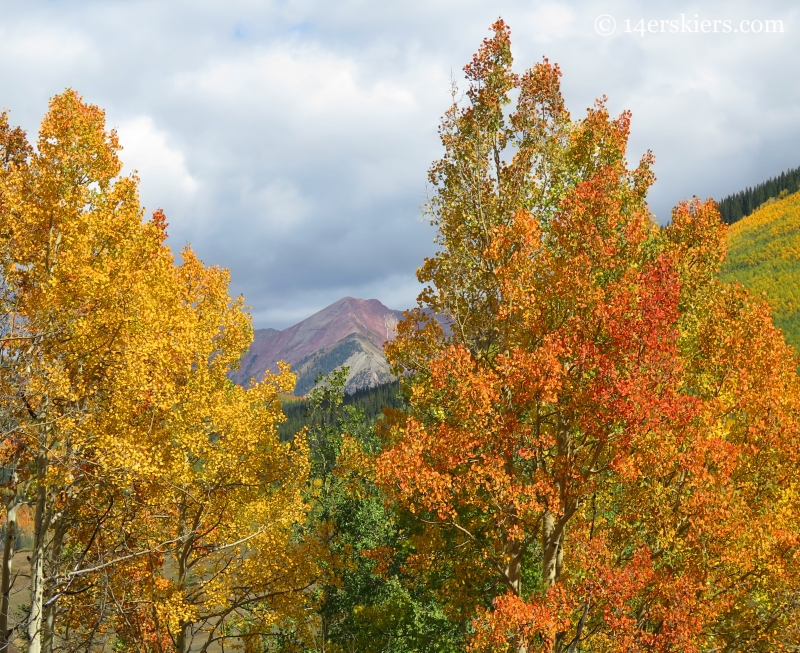 The colors were wonderful on this stormy day.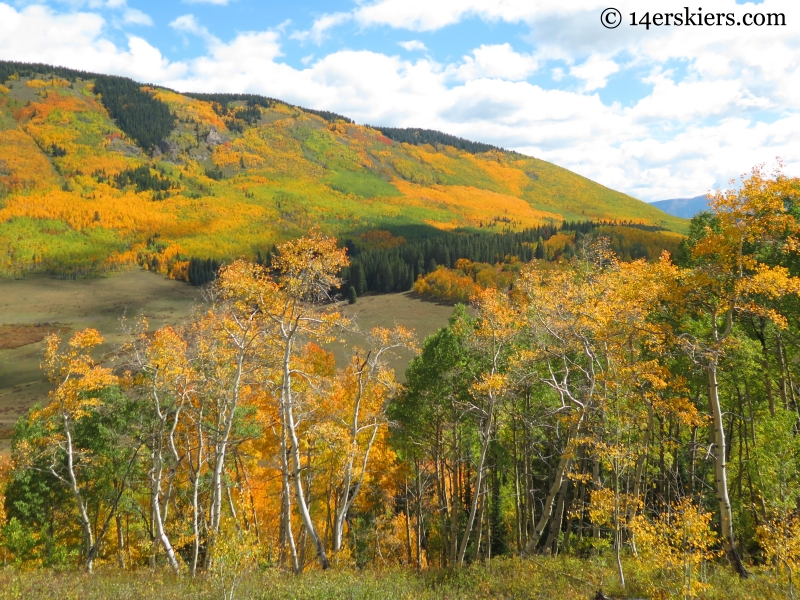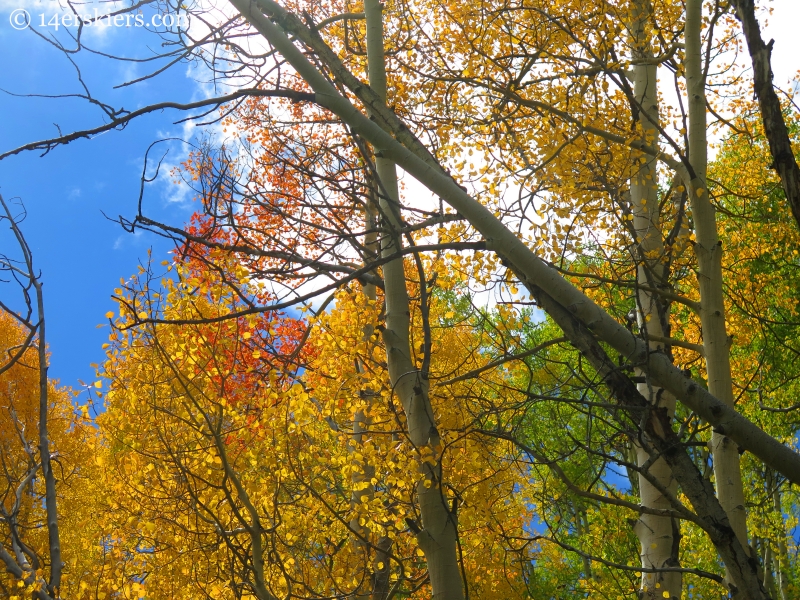 A view of Meridian Lake (Long Lake) from above.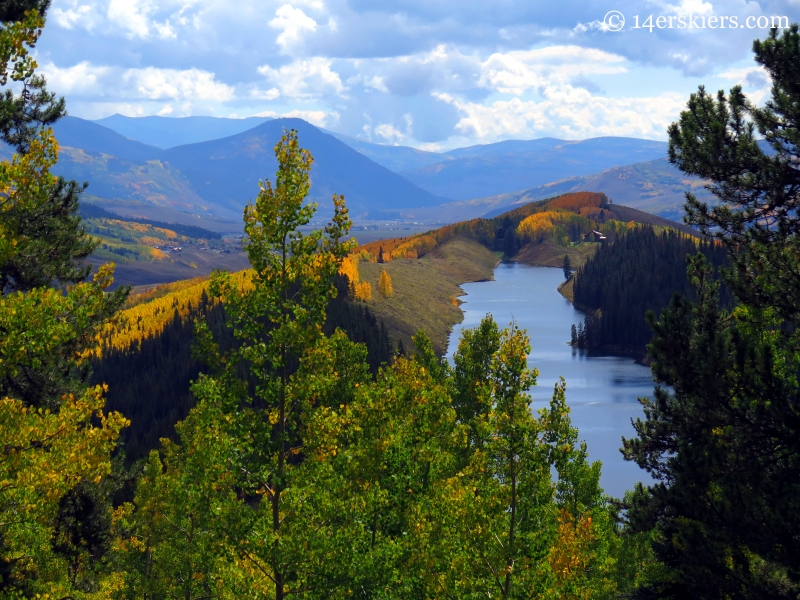 Another view of Mount Crested Butte with Meridian Lake below.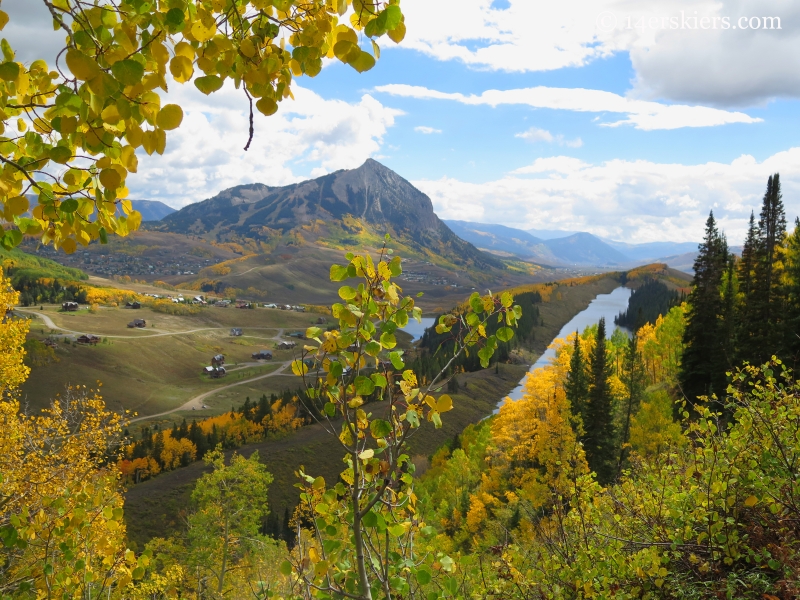 Gothic Mountain in the shadows.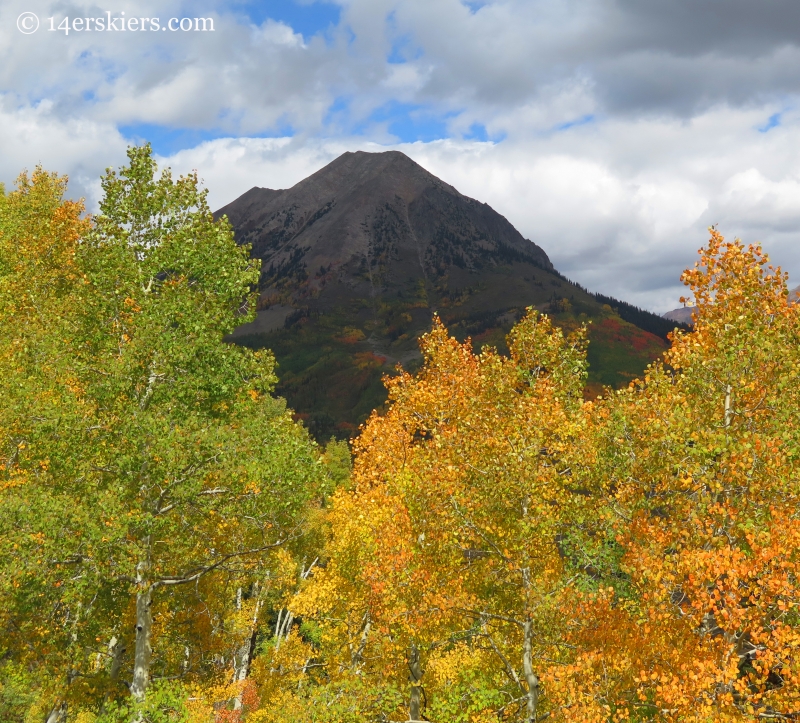 Another view of Gothic Mountain with the trail in the foreground.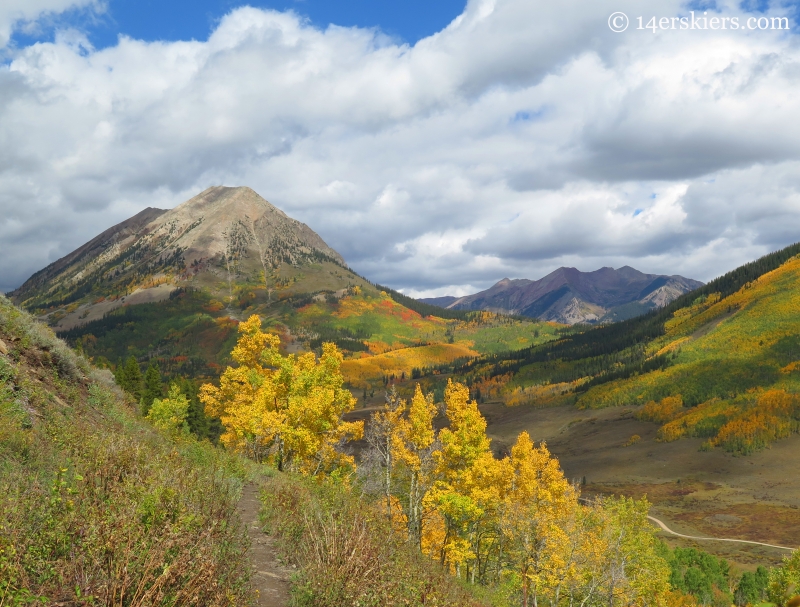 The top of the ridge provided great views of mountains highlighted with fall colors, like this one of Avery.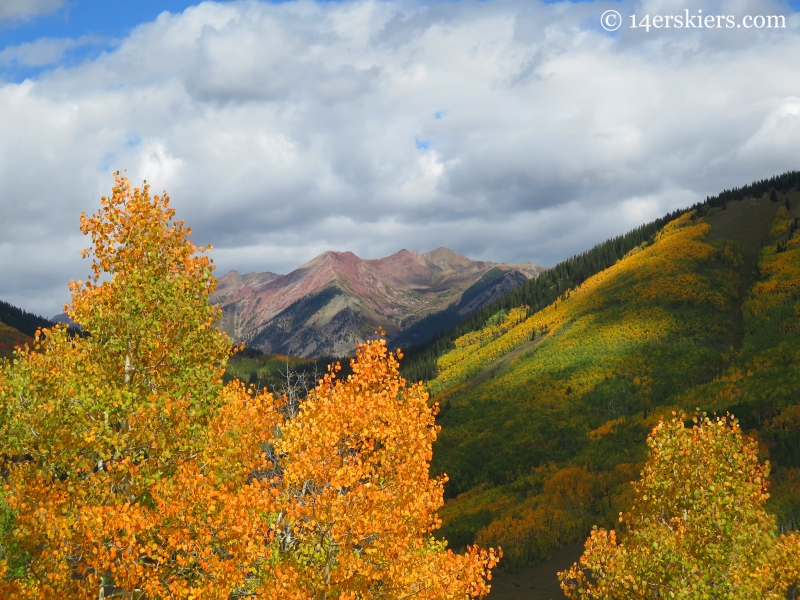 Gothic once again, decorated in fall hues.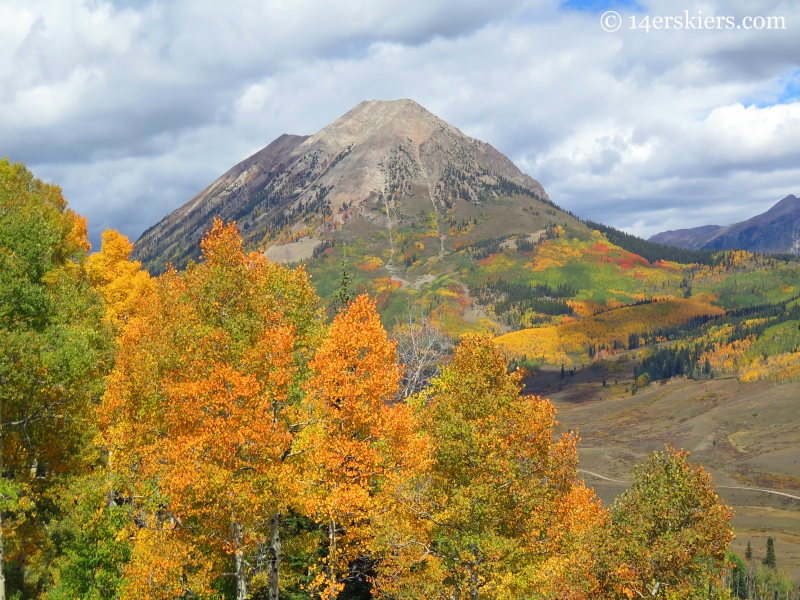 After spending some time on the ridge highpoint, I retraced my tracks back to the lake shore. Instead of retreating down the steep path through the forest, I continued eastward for about 1/4 mile to descend via a closed road.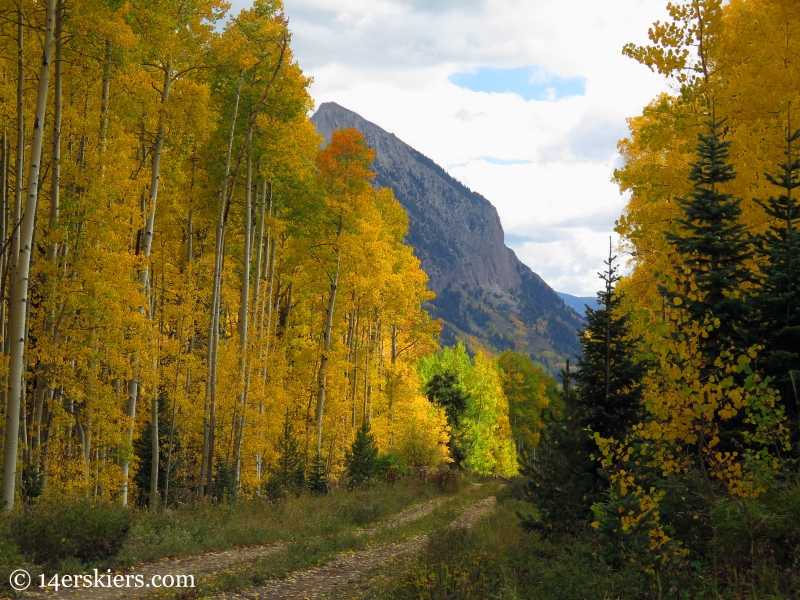 One more view of Mount Crested Butte.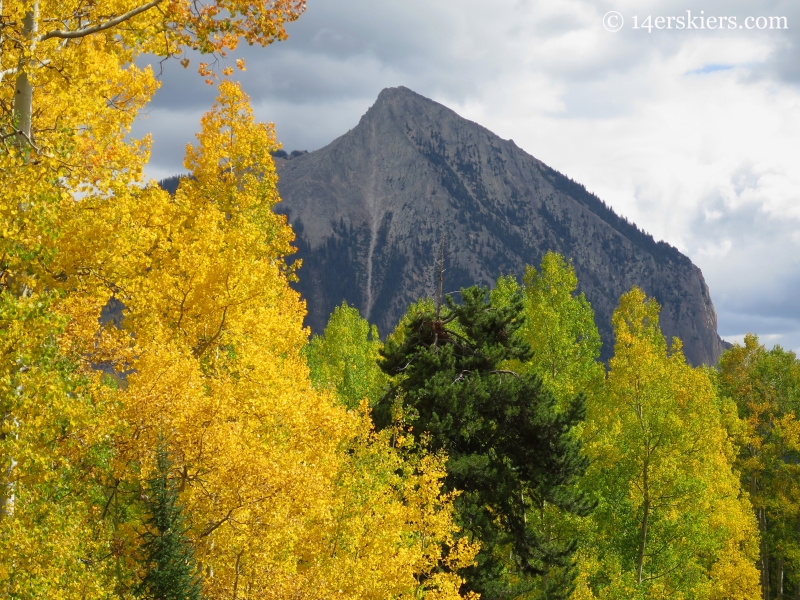 I followed the old road to its intersection with Washington Gulch Road, where I headed back west to the parking lot. Along the way, I took time to admire the last bits of clinging summer (Blanketflower).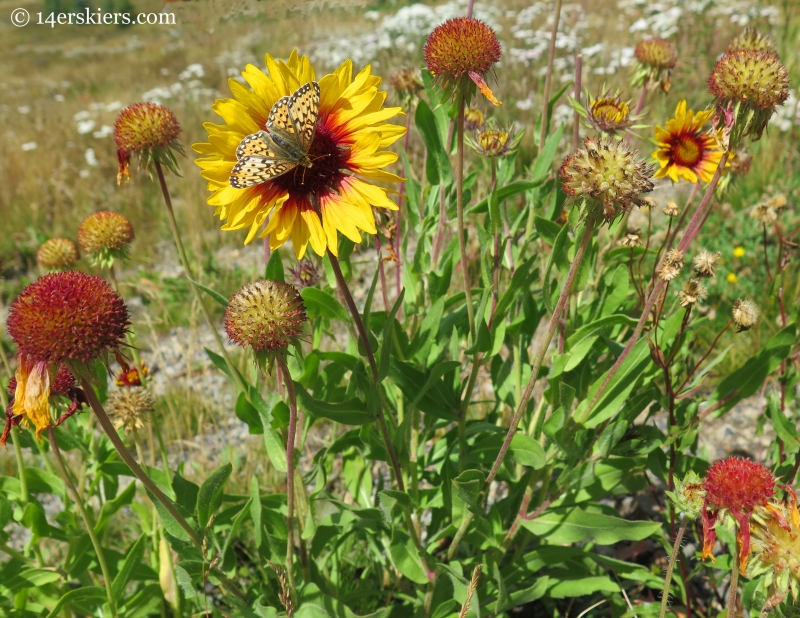 Want to do this hike yourself?
---
Aside from skiing, biking, and all outdoorsy things,
Brittany Walker Konsella
also loves smiles and chocolate 🙂 Even though she excels at higher level math and chemistry, she still confuses left from right. Find out more about
Brittany
!
Latest posts by Brittany Walker Konsella (see all)