The Other Green Lake (Aug 2012)
(Last Updated On: July 11, 2017)
When most people in Crested Butte talk about the "Green Lake" trail, they mean the trail that heads up just south of town, and travels steeply through a thick forest, to reach a lake at the bottom of some chutes on the south side of Axtel. But, Crested Butte has another Green Lake. This one is located near Irwin, and is cradled in a basin between the magnificent peaks of Ruby and Owen. I had been to this area many times in the spring to ski, but the lake was always largely snow-covered. It was time to see it in a different season. So, I took my parents and their friend Barb for an afternoon hike during their visit earlier this month.
There are a few different ways to reach the other Green Lake. But, either way, hikers need to go to Irwin Lake and drive past the lake as far as they desire or as far as the road will allow their vehicle to travel. We found ourselves parking near the south side of Ruby.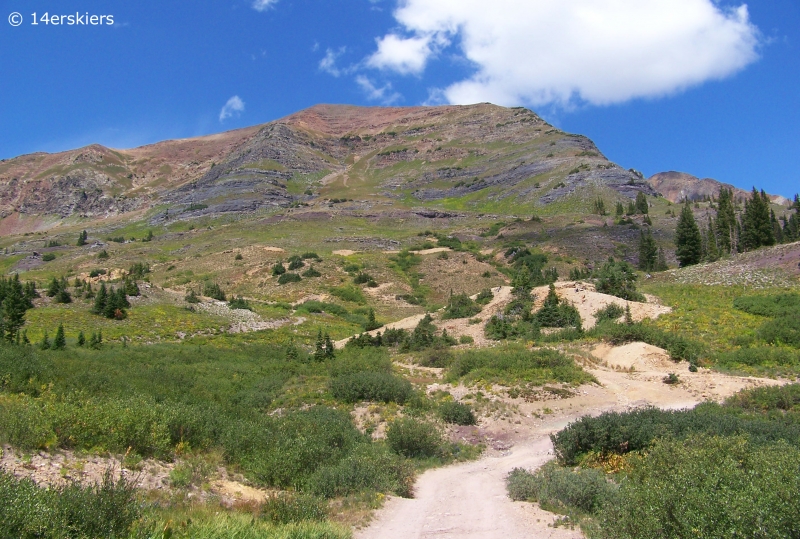 From there, we continued hiking on the road. Lake Irwin below.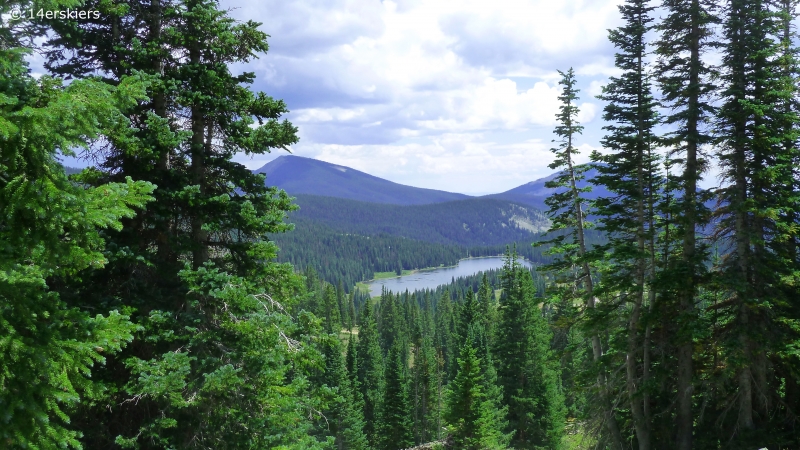 We walked on the road until we reached the area between Ruby (left) and Owen (right). From there, we decided to pave our own way through the grassy land. However, we could have stayed on the road and followed it around and up higher into the basin. Green Lake lies on the other side of the shelf shown in the picture.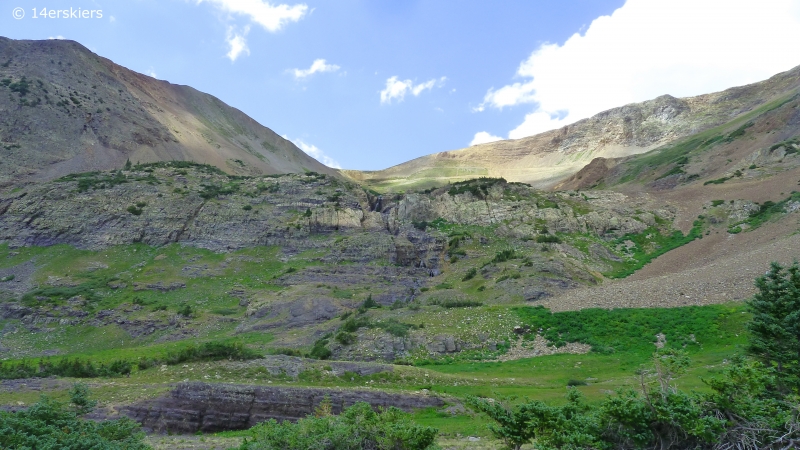 Looking back down after ascending for a bit.

Susan and I.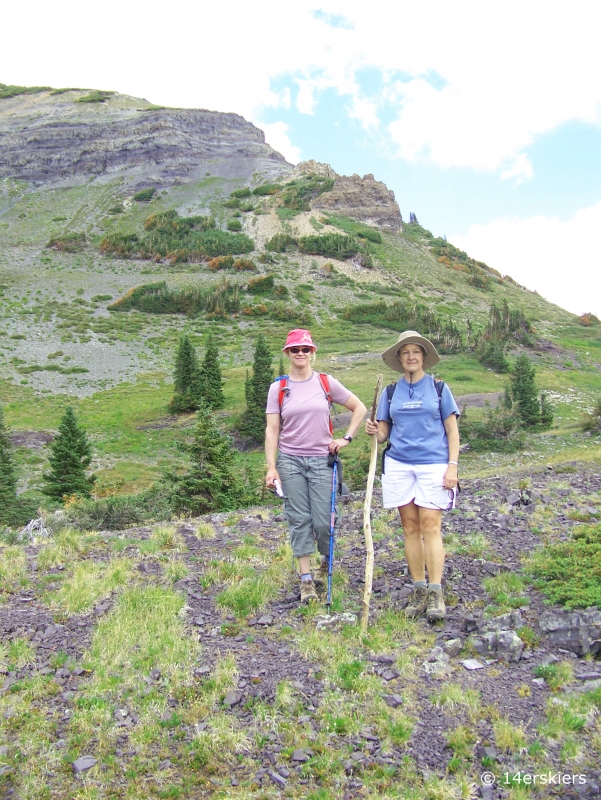 Green Lake.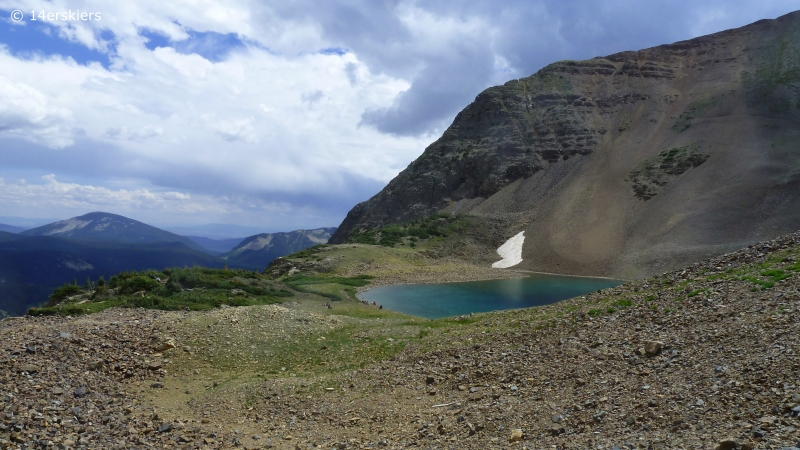 Whetstone and Axtell seen in the distance.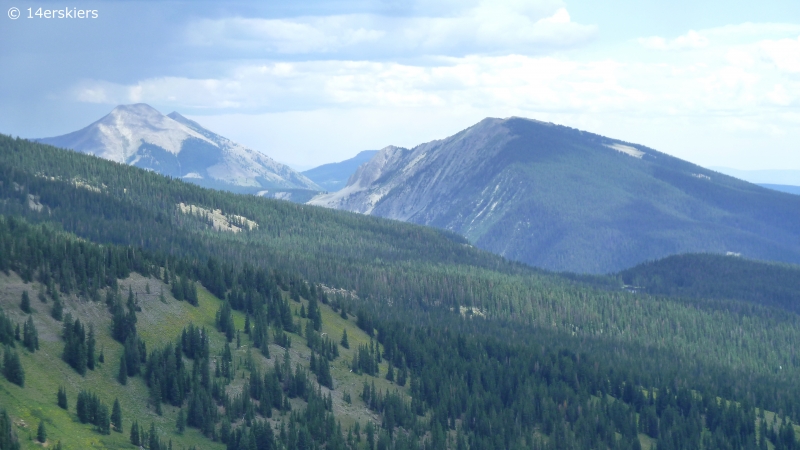 Another shot of Green Lake.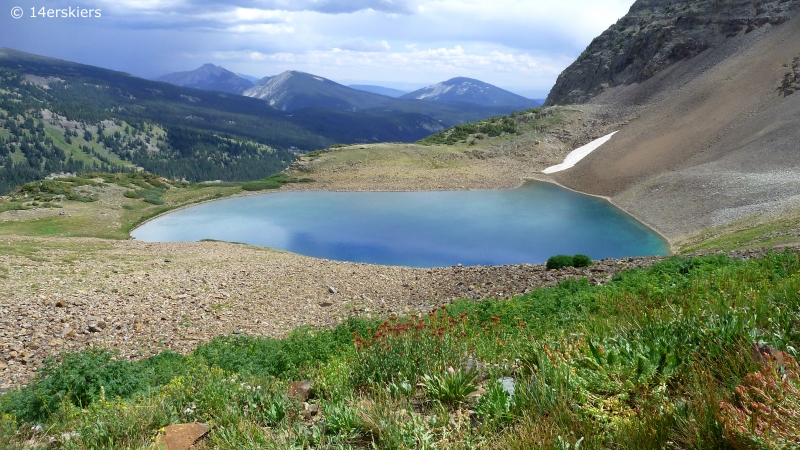 Green Lake is a fairly short hike. So, we opted to climb higher – to the saddle between Ruby and Owen. My Dad and Barb making their way to the saddle.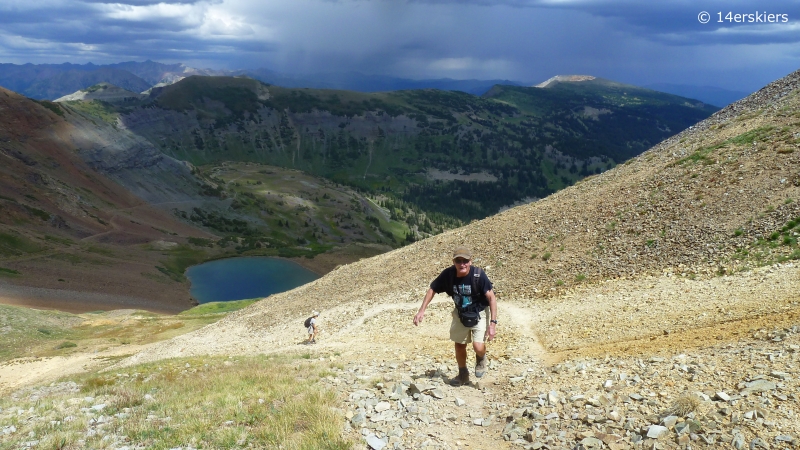 The view to the northwest, Grand Mesa in the distance.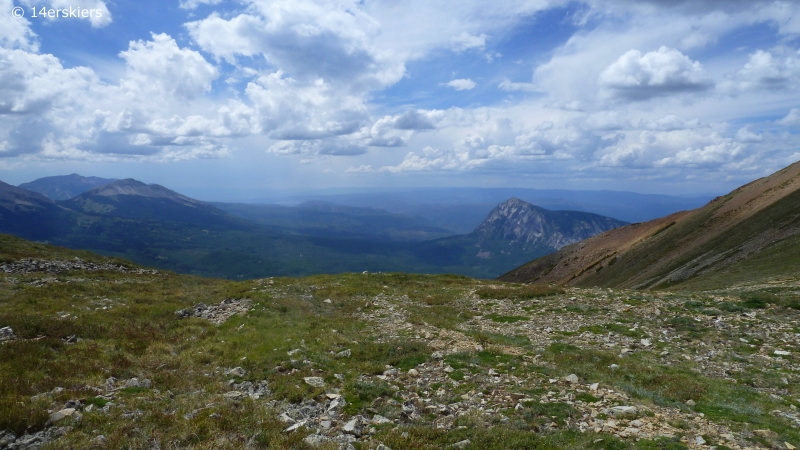 East and West Beckwith, with Lost Lake Slough below.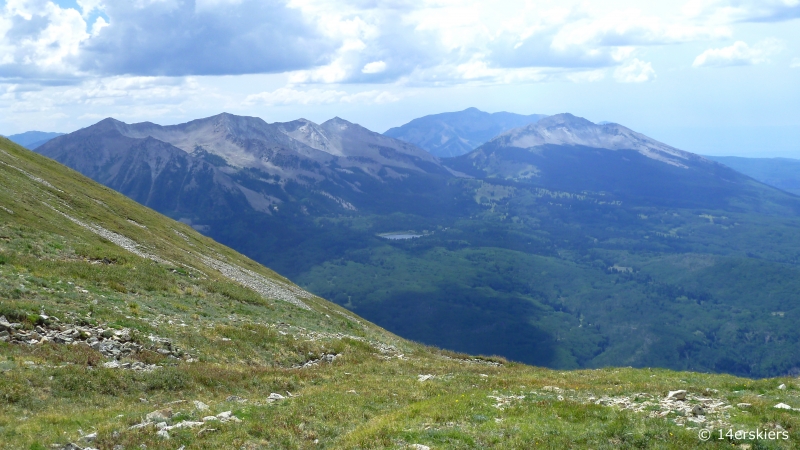 Marcellina.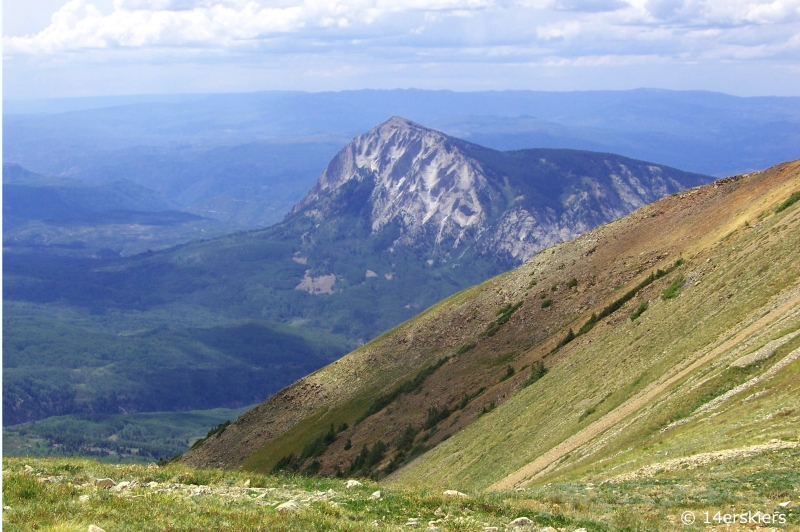 Looking northeast toward the Elks.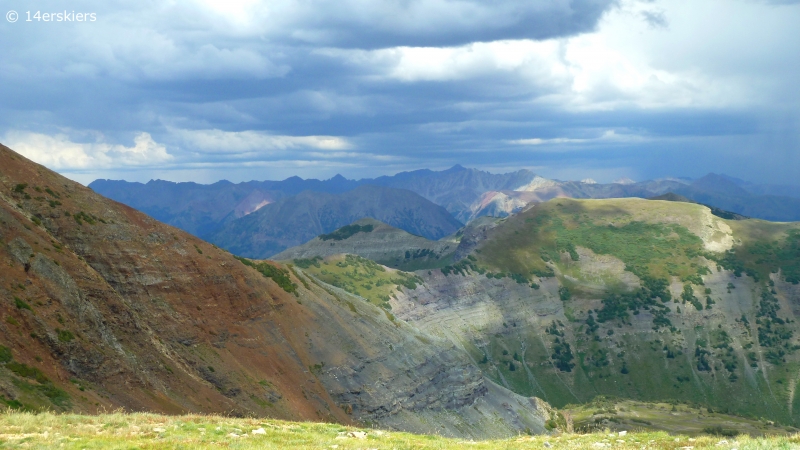 Susan arriving to the saddle.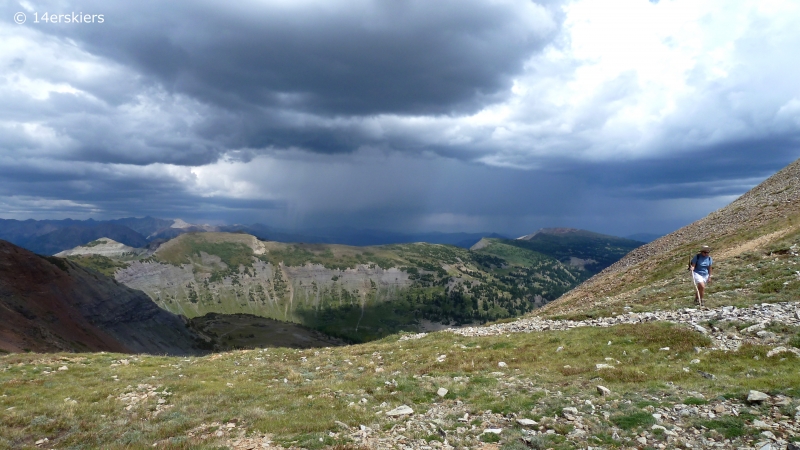 We contemplated climbing the additional 15-20 minutes to reach the summit of Ruby Peak. But with clouds building and thunderstorms clearly arriving, we decided it was best not to go.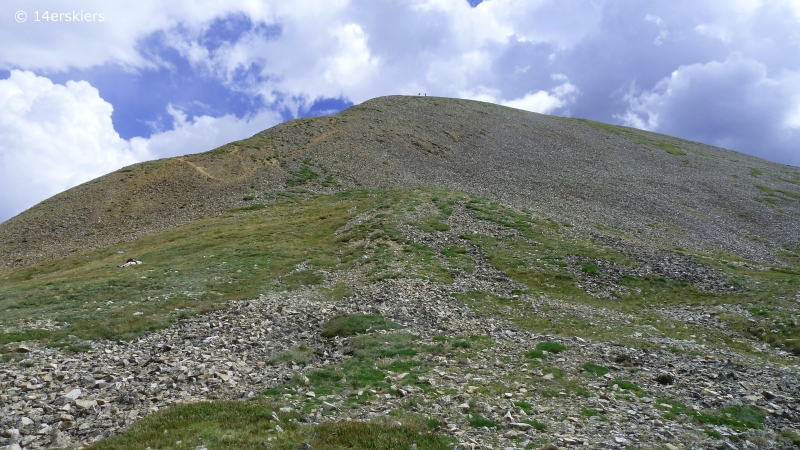 One last view of the scene – Green Lake below and Scarps Ridge across the way.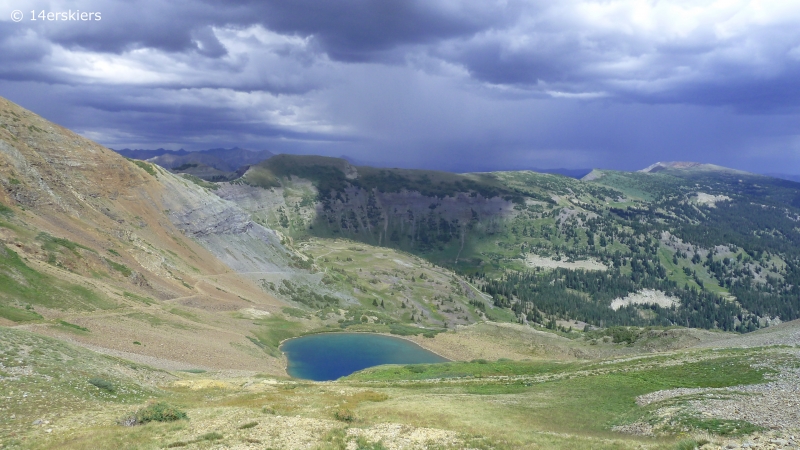 Looking back up at the Green Lake Basin from below.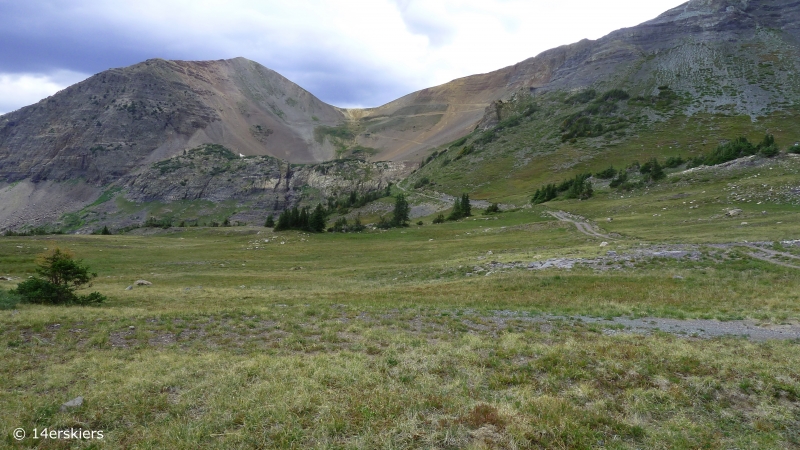 As it began to rain, I caught one last picture of Ruby (Ruby Chute) with a beautiful waterfall.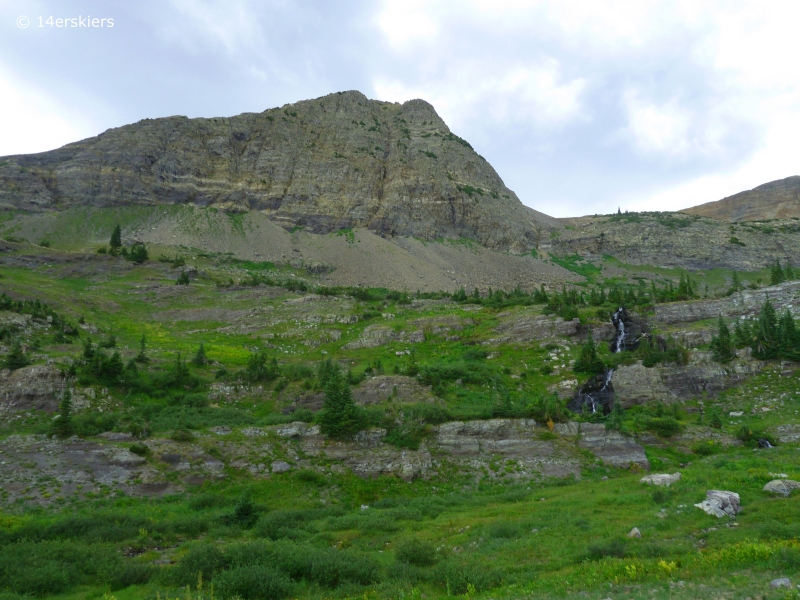 The other Green Lake is a wonderful hike, full of much more fantastic scenery than the standard Green Lake. I highly recommend it!

Want to do this hike yourself?
---
Aside from skiing, biking, and all outdoorsy things,
Brittany Walker Konsella
also loves smiles and chocolate 🙂 Even though she excels at higher level math and chemistry, she still confuses left from right. Find out more about
Brittany
!
Latest posts by Brittany Walker Konsella (see all)
Summary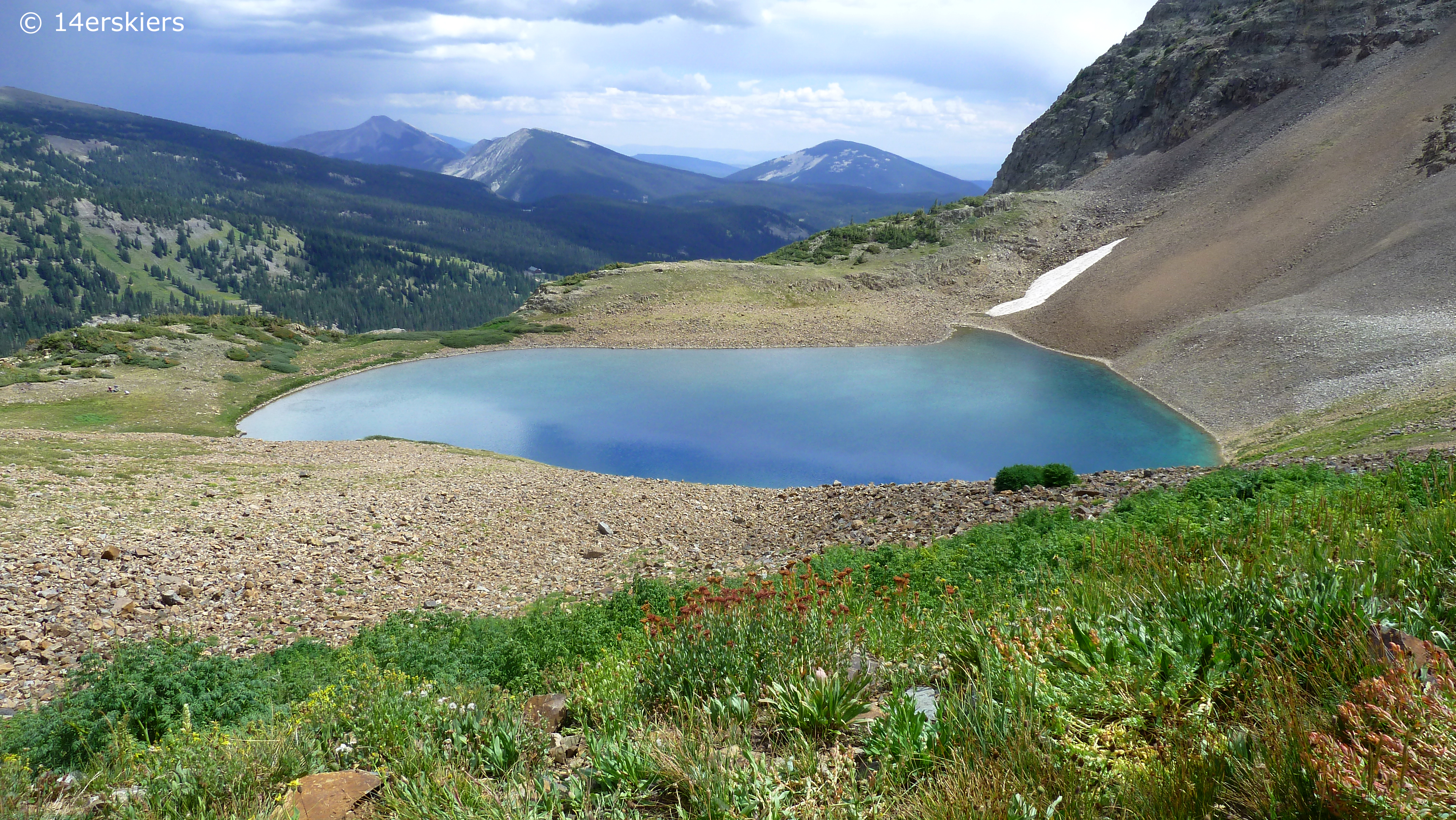 Article Name
Description
Crested Butte has another Green Lake. This one is located near Irwin, & is cradled in a basin between the magnificent peaks of Ruby & Owen. It makes a beautiful hike!
Author