A trip to the Crystal Mill
(Last Updated On: August 23, 2014)
Brittany's parents were in town last week, which meant that we needed to find fun and adventurous things to do in our backyard. Luckily, we have just the backyard for that kind of thing. One place we hadn't taken them, and thought they would enjoy, is the ghost town of Crystal and the famous Crystal Mill, one of the most photographed places in Colorado. Since none of us are into difficult 4×4 driving, or ATVing, that left two choices- get there by bike or by foot. We choose the bikes.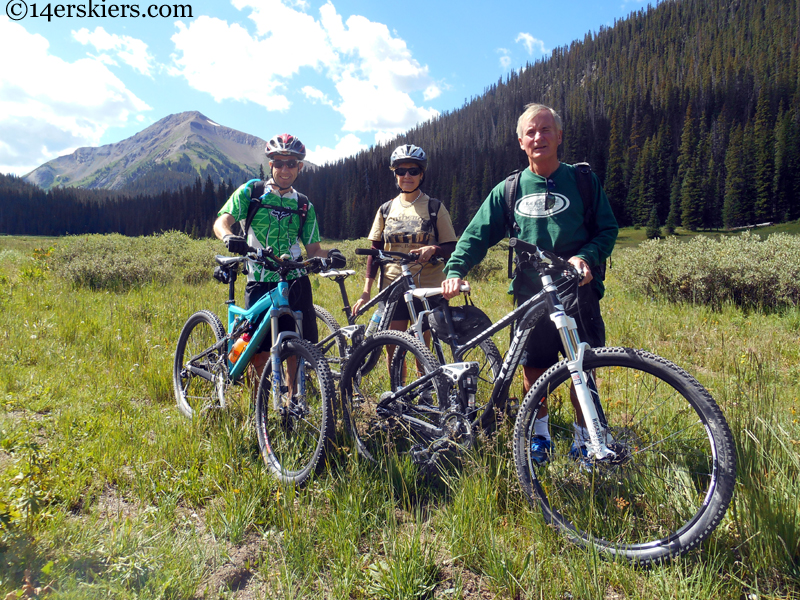 We started at Schofield Park, just past Schofield Pass. There are a handful of cabins up here, it would be an amazing corner of the world to own a little place. From there, the road goes straight through waterfall central with the most amazingly clear water of the Crystal River. If you like waterfalls, hike or bike this route.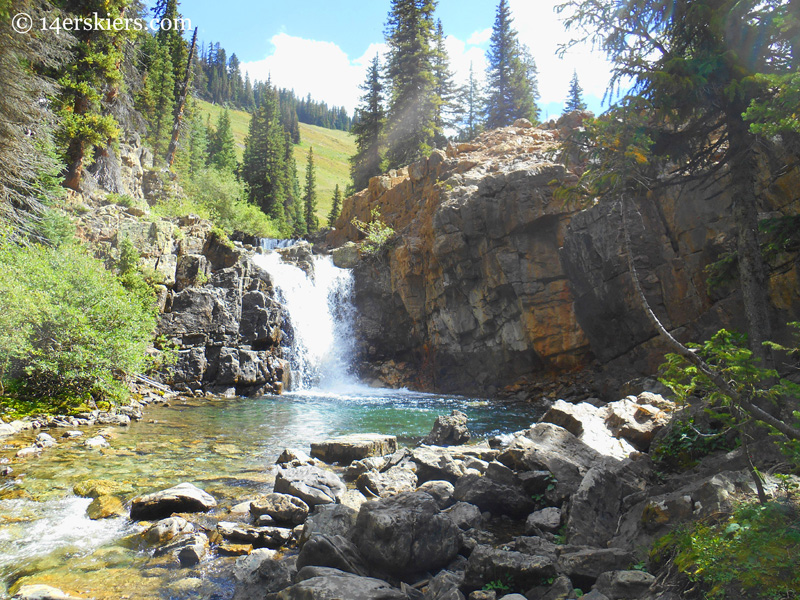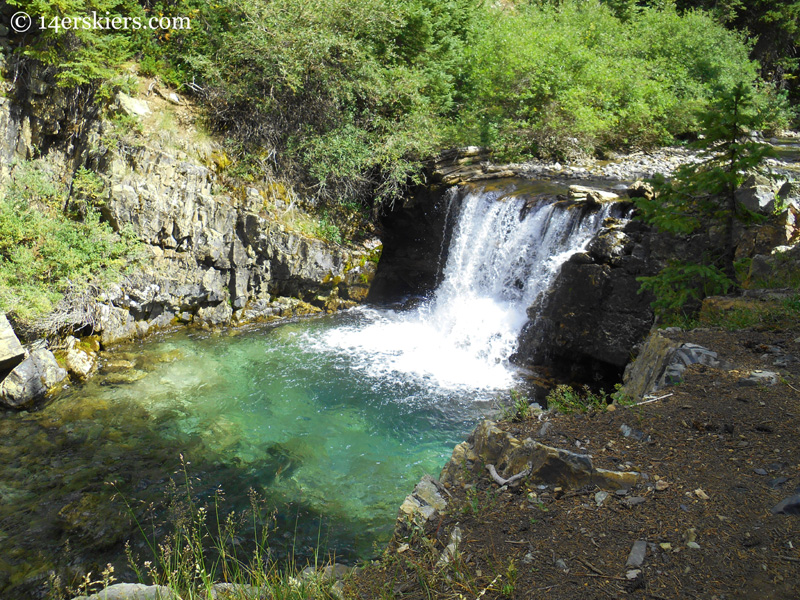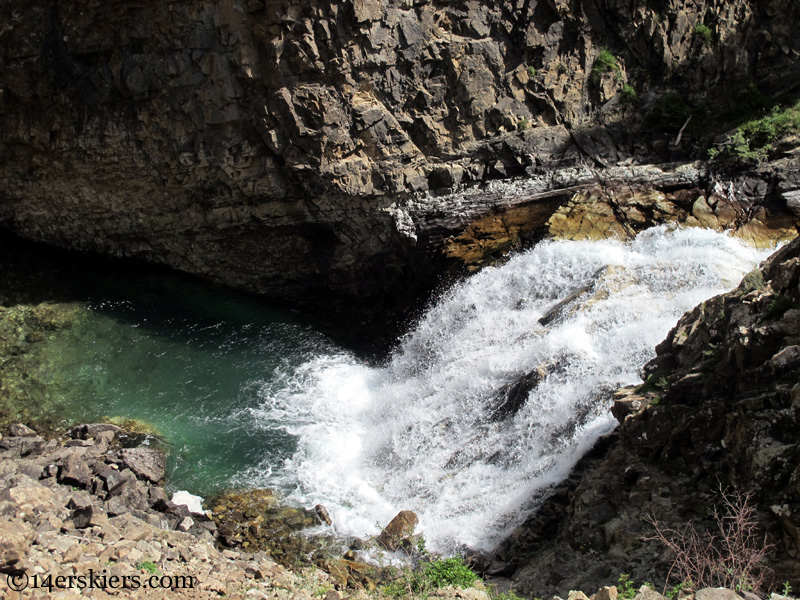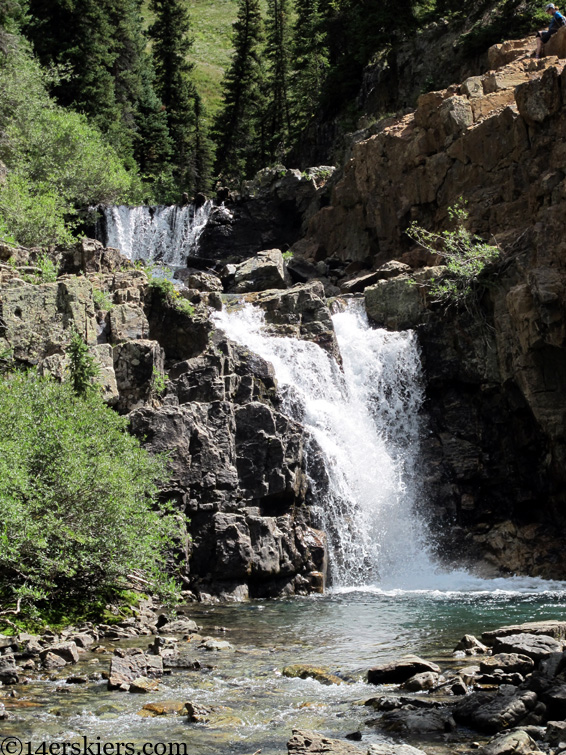 The road is not an easy one, and will challenge even expert riders.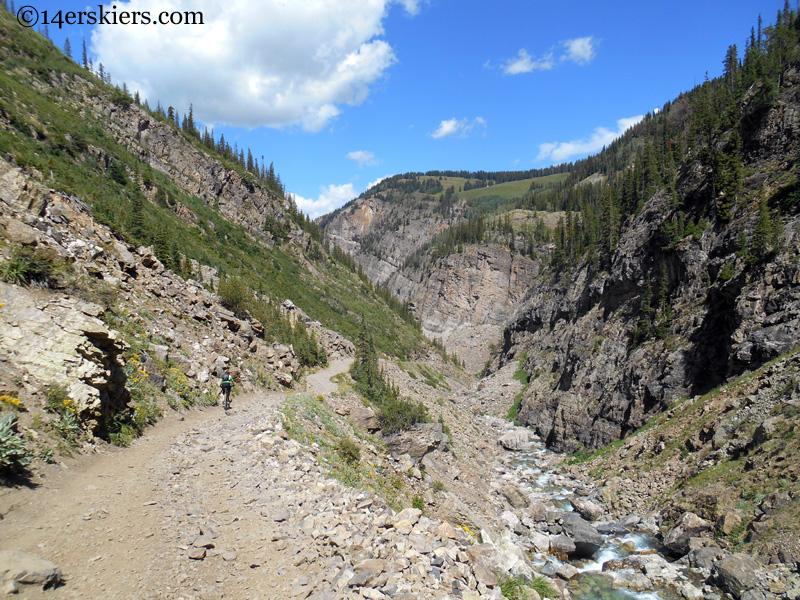 Getting closer to Crystal: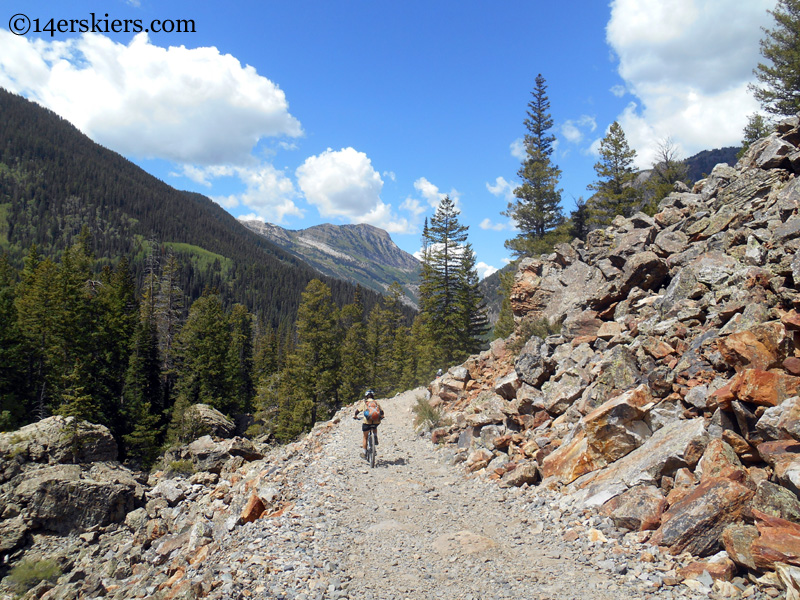 Like Schofield, there are a number of cabins in the town of Crystal. But most people heading to Crystal are there to visit the Crystal Mill: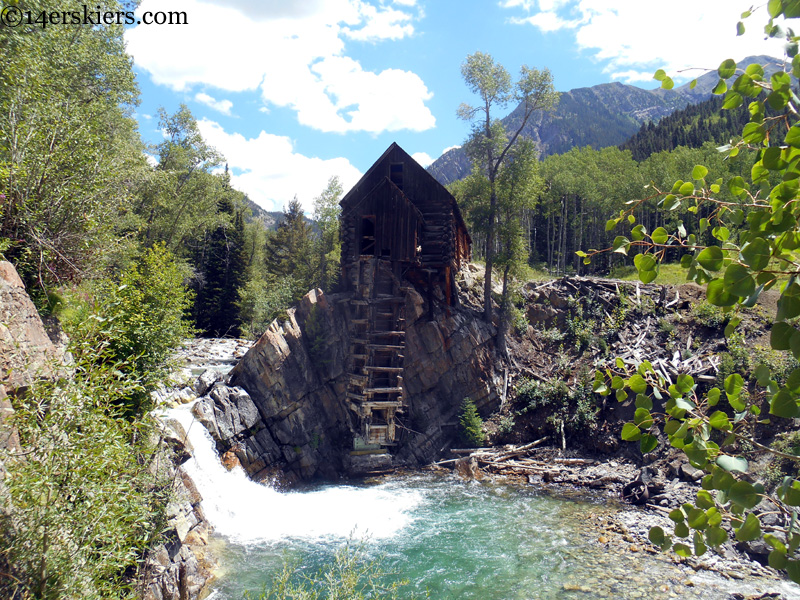 I've been there a few times, and every time I think it's worth its tourist attraction status. It's a pretty amazing structure- like many mining era structures are. After an hour or so taking photos of the mill from every conceivable location, we started the grind towards home. This of course meant that we were going uphill towards our starting point, not a fun proposition with a steep rough road. Still, the road goes by pretty quickly, and we were back before we knew it. Even on foot, this out and back is doable in a day- and highly recommended.
Frank
loves snow more than anything... except his wife.  He ensures his food is digested properly by chewing it 32 times before swallowing.He is a full-time real estate agent serving
Crested Butte and Gunnison
and would be honored to send you his
monthly newsletter.
Latest posts by Frank Konsella (see all)