USA Pro Challenge Pics (19 Aug 2014)
(Last Updated On: August 20, 2014)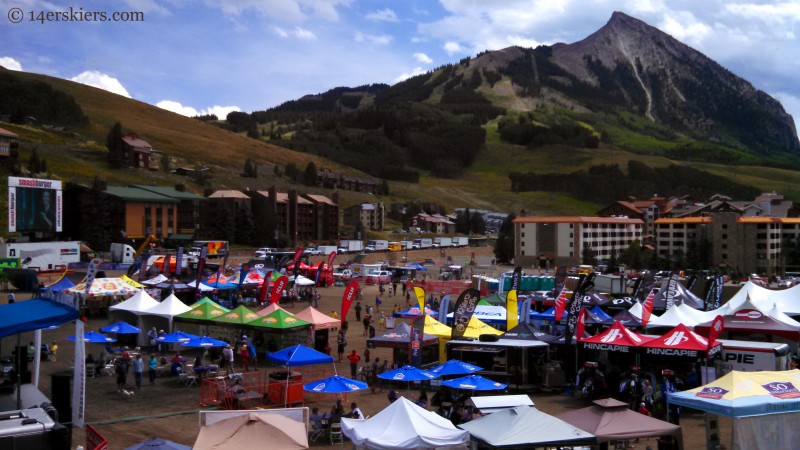 It's been two years. Two years since the USA Pro Cycling Challenge has come to Crested Butte. Don't get me wrong. I consider our small town extremely lucky to have been able to host this amazing race 3 out of 4 years during its infancy. When the 2014 course was announced, Crested Buttians jumped for joy upon hearing that the USA Pro Challenge would be returning.
Frank and I live at the finish line. The night before the race the trucks come in, making their beeping noises and shining lights in our windows. Overnight our parking lot is transformed into a circus from where Paul Sherwen and Phil Liggett broadcast the race to the world.
It's like the air knows something is up… Because we can feel the excitement the moment we awaken in the morning. The big race is coming!
After squeezing in a morning hike, we went over to visit the race scene prior to the finish of the race.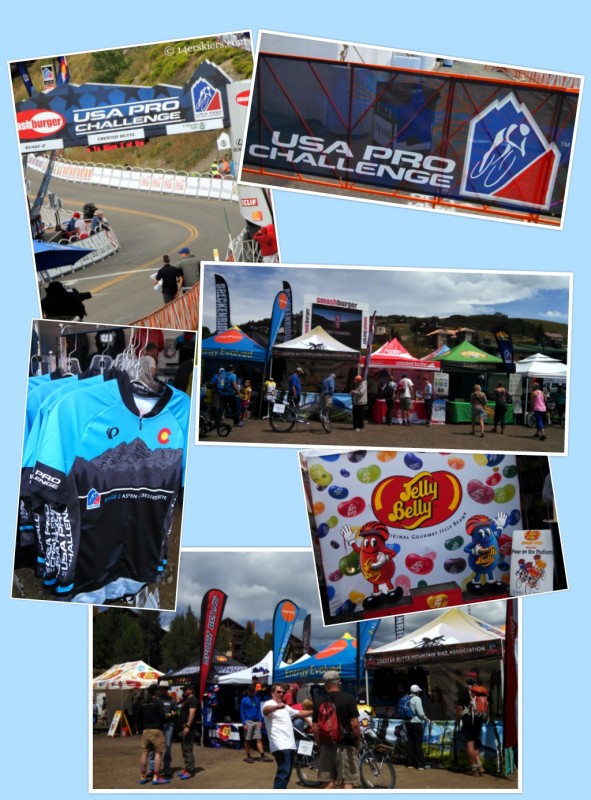 Everything was looking good until the big black clouds forced their way down from the mountains. And then the rain came. It was just rain. Drops were more like buckets. The streets became streams. And the racers rode into the heart of darkness to finish Stage 2.
The results have been published for over a day now, but Robin Carpenter won the stage, followed by Colorado locals Alex Howes and Tejay Van Garderen. At the end of the day, Alex Howes wore the yellow jersey.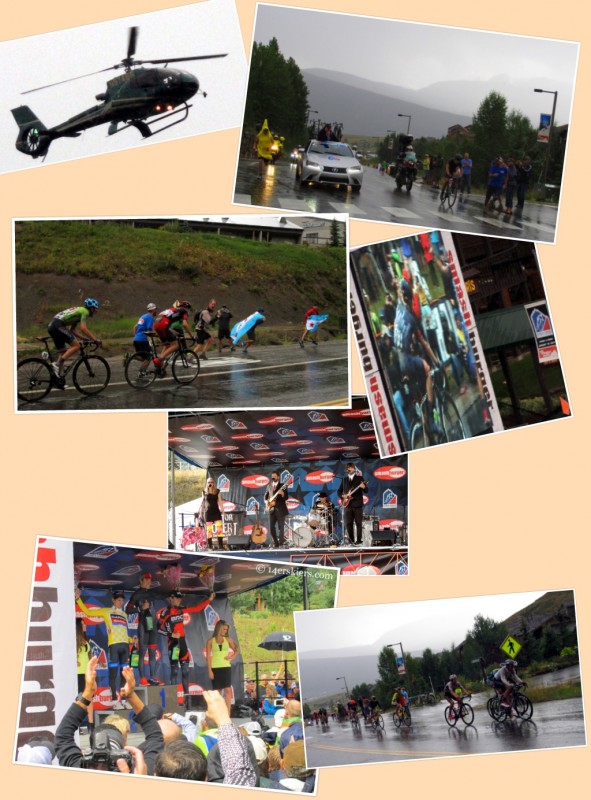 As the racers scurried away to recover and prepare for stage 3, the real work crew got back to their chores. They worked until the dawning hours packing up the venue. And in the morning,only the decorative paint on the road remained to remind us of a day that every Crested Buttian will remember.
Good luck to the USA Pro Challenge racers as they complete their stages around the state of Colorado. We hope to see you here again next year 🙂
Aside from skiing, biking, and all outdoorsy things,
Brittany Walker Konsella
also loves smiles and chocolate 🙂 Even though she excels at higher level math and chemistry, she still confuses left from right. Find out more about
Brittany
!
Latest posts by Brittany Walker Konsella (see all)