Access Denied in Gunnison County
(Last Updated On: May 20, 2014)
Early May is tough in our area. It's not that we don't have snow- we do. What we don't have is decent access to trailheads. So much of the skiing that we do is accessed by snowmobiles. But as the lower valleys melt out, snowmobiling becomes hard or even impossible. Meanwhile, the roads remain gated or have a snowdrift or two that block access for vehicles.
We find ourselves driving to ski at this time of year, which may seem strange since we live in a ski town. Down in the San Juans, however, counties such as Hinsdale, San Juan, and Ouray have determined that their tourist economies do better when they plow their roads early in the spring. Yankee Boy basin, Cinnamon Pass, and more become access points for skiers and mountain climbers, while the roads themselves are plied with ATV's and jeeps. What's the economic impact? I don't know but I can say that we pumped some money into their local economy, and there were plenty of others doing the same. Here in Gunnison County, unfortunately, we wait for most of our roads to melt. Would backcountry skiers anticipate the opening of Schofield Pass the way they wait for Independence or Cinnamon passes to open if Schofield was plowed early in the season? I'd like to think so.
In any case, Alex Reidman and I were looking to ski late last week and tried to weigh our options. With valleys like Cement creek, Brush Creek, Slate River and Gothic road a mix of dirt and snow, our easy options were limited. So a return trip to the S couloir of Purple Peak became our plan.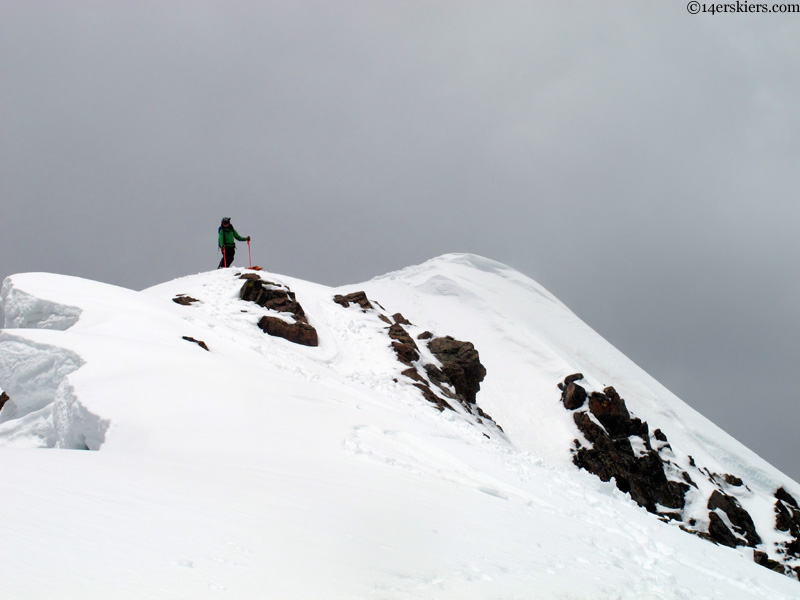 Despite being on this North facing line before noon, the snow was already wet due to a light freeze. The skiing was good, but we skied with caution.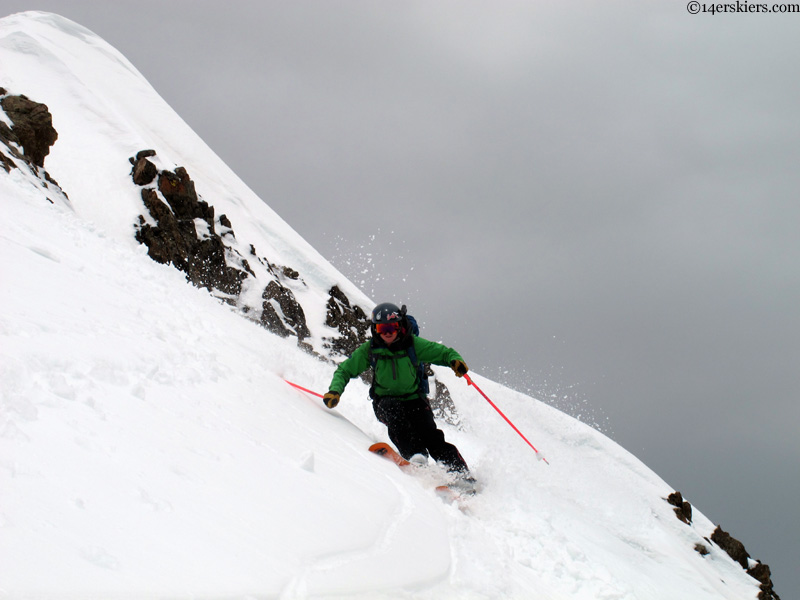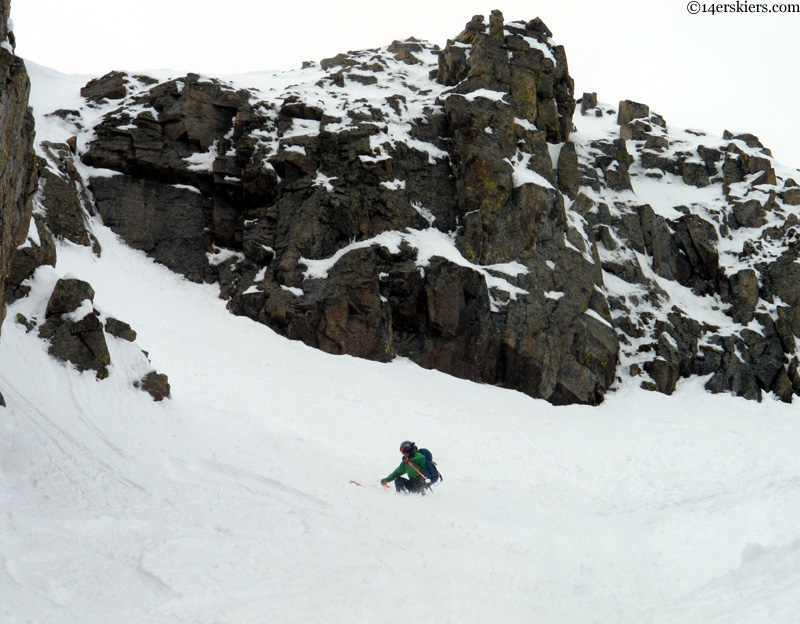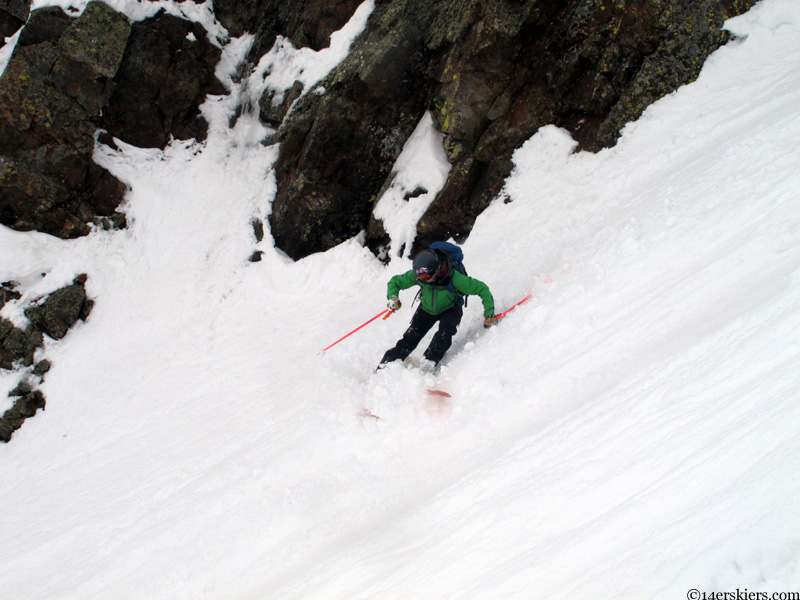 It was a good day, without question. But I couldn't help but look out on the sea of white mountains surrounding me wishing they were just a bit easier to get to. Rumor has it that plowing of Gothic road will begin this week, finally giving us access to the Copper creek and Rustler's gulch areas- hopefully this Memorial Day weekend.
Frank
loves snow more than anything... except his wife.  He ensures his food is digested properly by chewing it 32 times before swallowing.He is a full-time real estate agent serving
Crested Butte and Gunnison
and would be honored to send you his
monthly newsletter.
Latest posts by Frank Konsella (see all)