(Last Updated On: April 22, 2014)
The headwaters of West Brush creek offer some of the best skiing in Crested Butte, but it isn't always the easiest or safest area for backcountry skiing. Low snowfall and sometimes tricky snowmobiling make this an area that I usually don't access until spring. Some of Crested Butte's highest peaks, such as Whiterock and Teocalli ring this drainage, but some smaller, unnamed peaks have skiing as good or better than their well-known neighbors. L-R below, is Western State Peak, White, Whiterock, "Bearclaw" (which we skied), and a pointy aesthetic unnamed peak, which I'll call West Brush Peak (which we skied)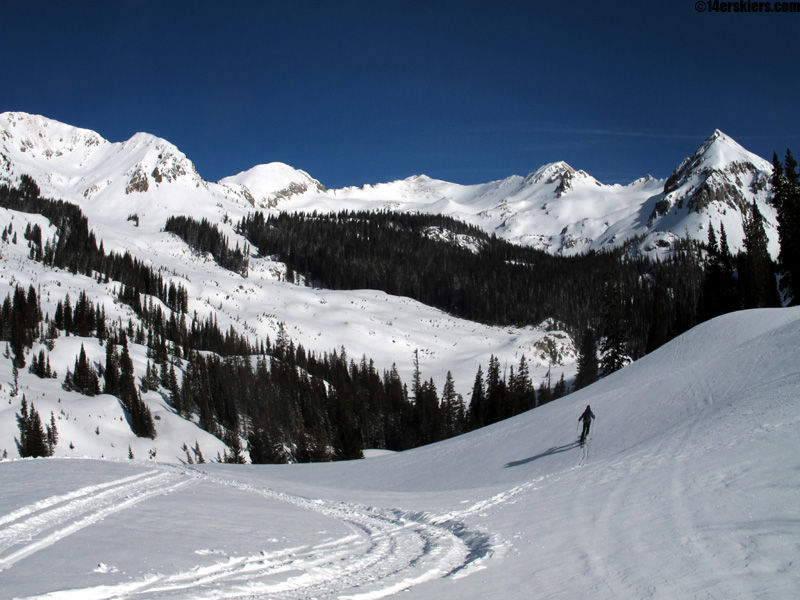 Pete Sowar and I originally planned on skiing White, but sadly it looked a bit more brown, so we decided against it.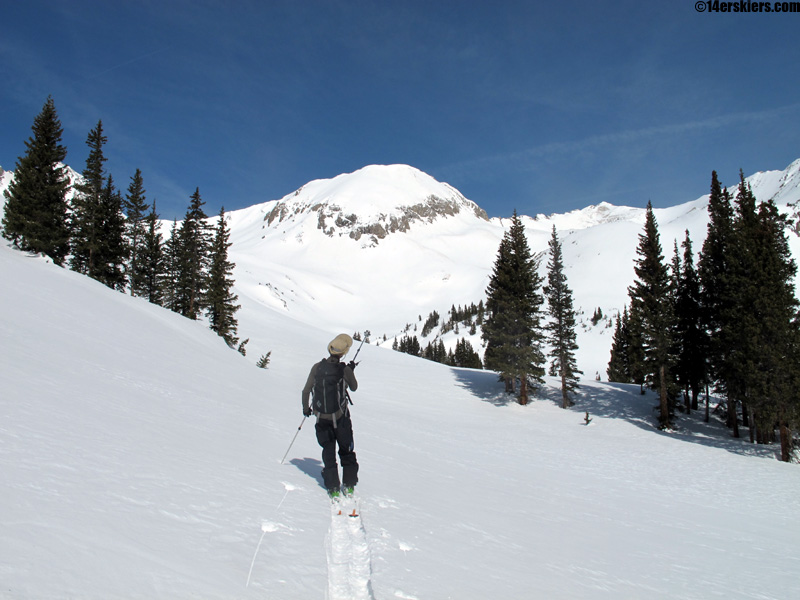 One of the other goals, however, looked like it was in good shape: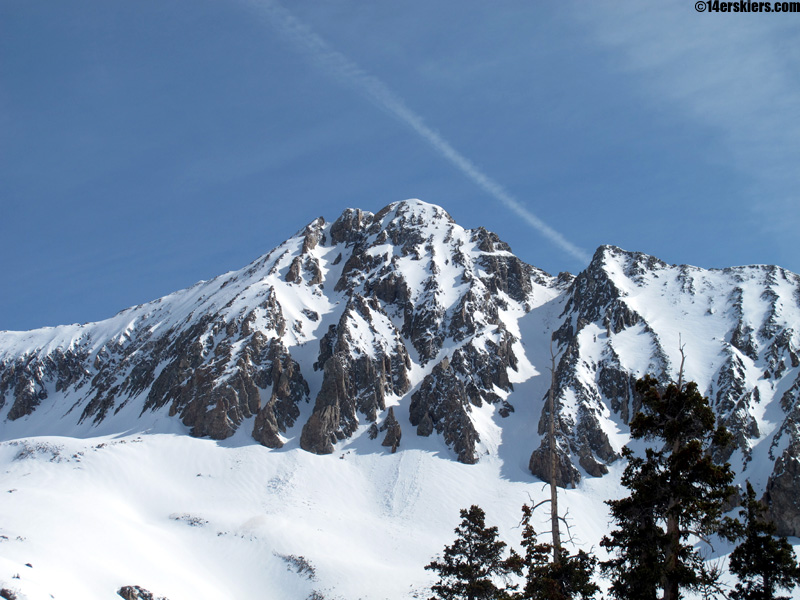 First, however, we went up "the Bearclaw", an surprisingly prominent peak when viewed from Crested Butte Mountain Resort. From the summit, we were disappointed with the view of Thunder Pyramid, a face we had been talking about skiing. Maybe next year…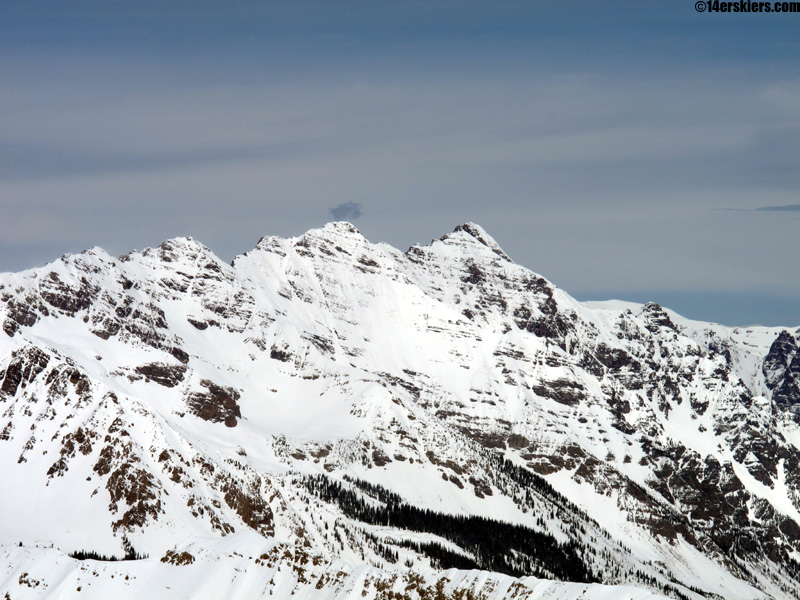 The Bearclaw had nice snow: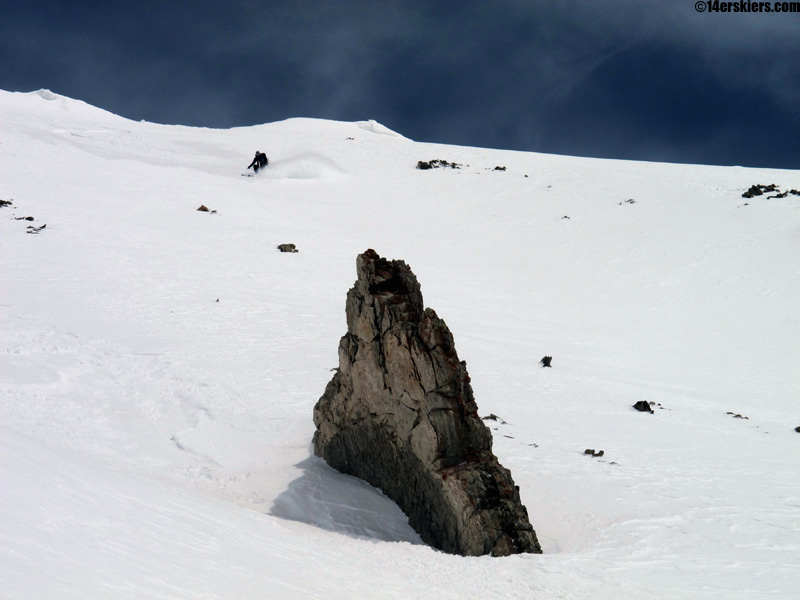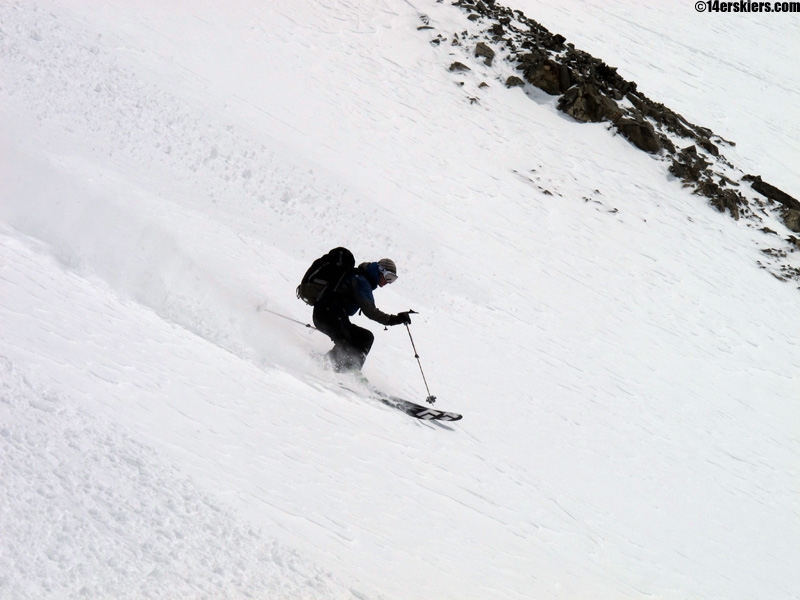 We also got another view of our next peak, and the multitude of couloirs spilling off the ridge.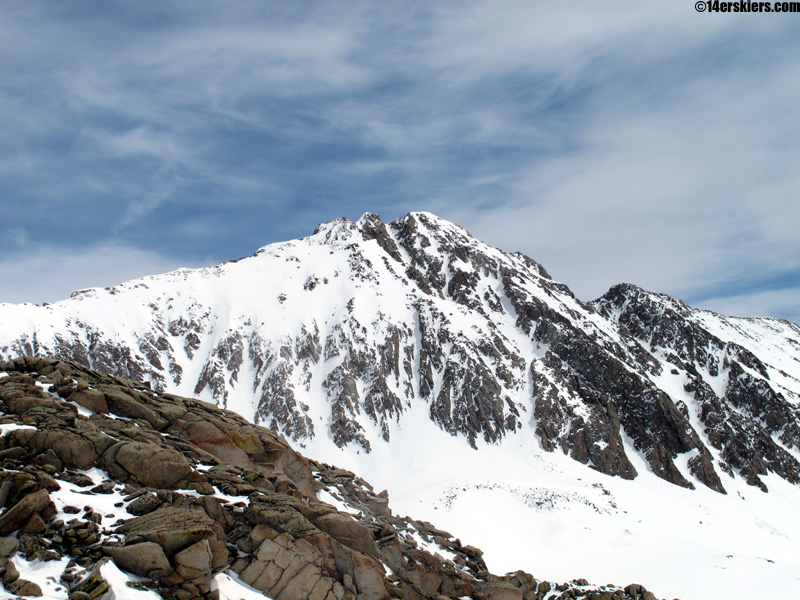 Pete had skied this line before, calling it the Secret Couloir. Yawn. Pete has come up with a few good names in the past, such as the M face. He also has "steep face" at the ski area, "steep face" in the Oh-Be-Joyful valley, and "Gnar couloir". In other words, if Pete had been a miner in the 1800's, it's likely that he would have called the creek below his mining claim "clear creek" and the peak above would surely have been named Baldy. 🙂 Hopefully someone skied it back in the 70's and gave it a good name back then. Regardless, here's the view looking down part of the couloir: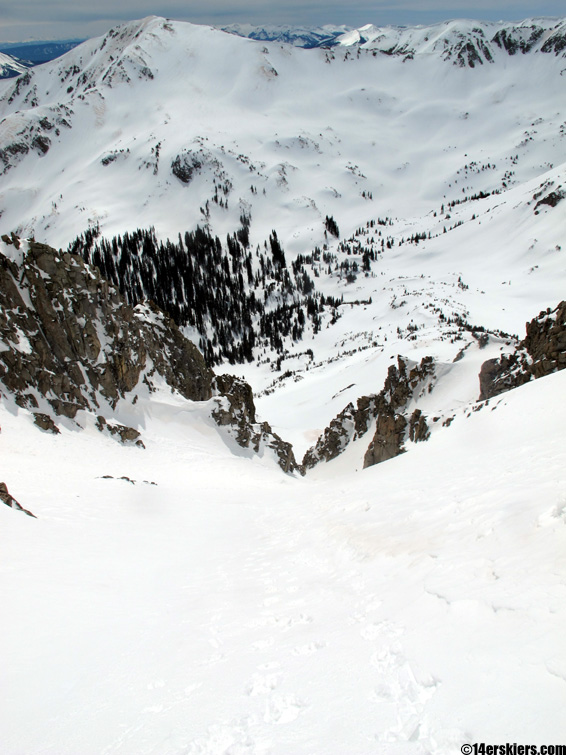 On the up: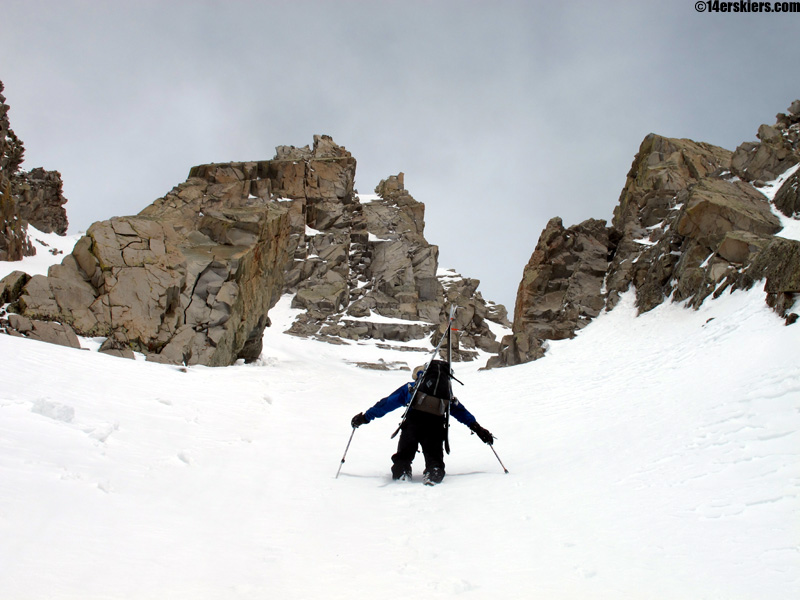 The skiing was variable, with a few isolated windslabs to watch, but overall it was quite good in the protected slot.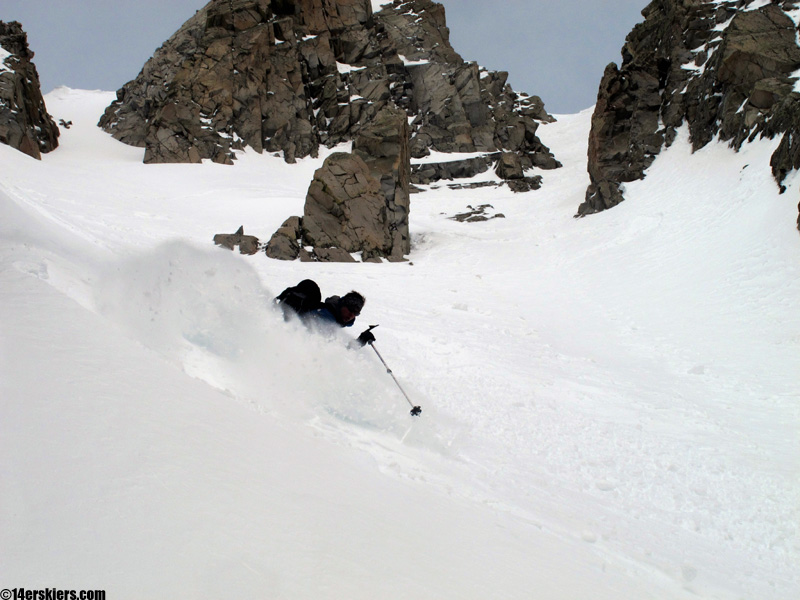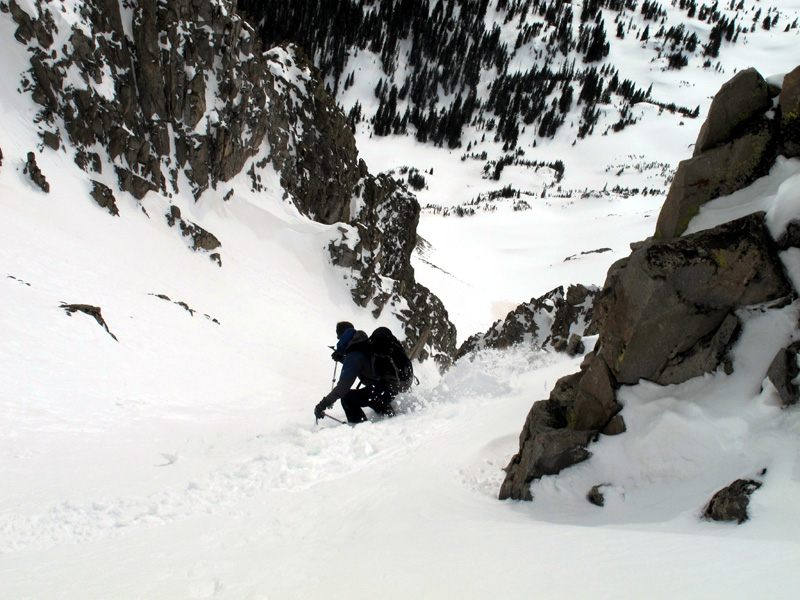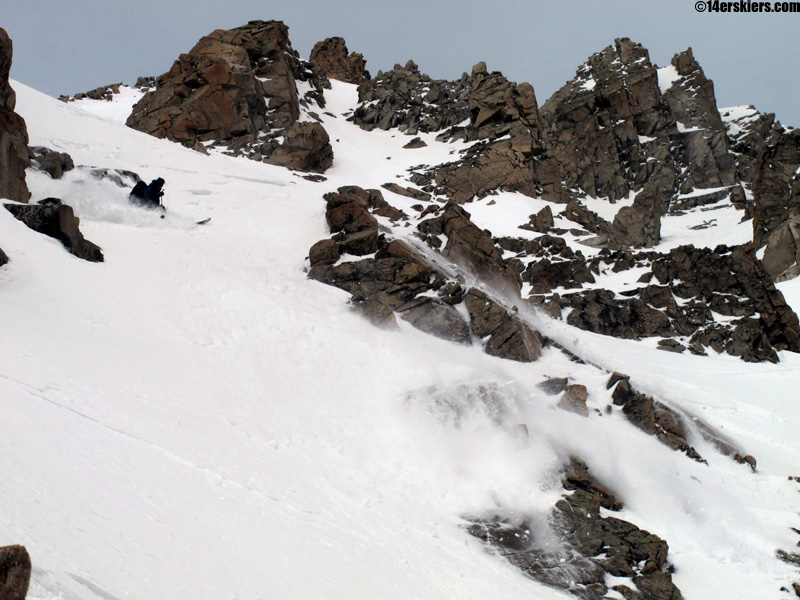 "I am ze Euro Pete"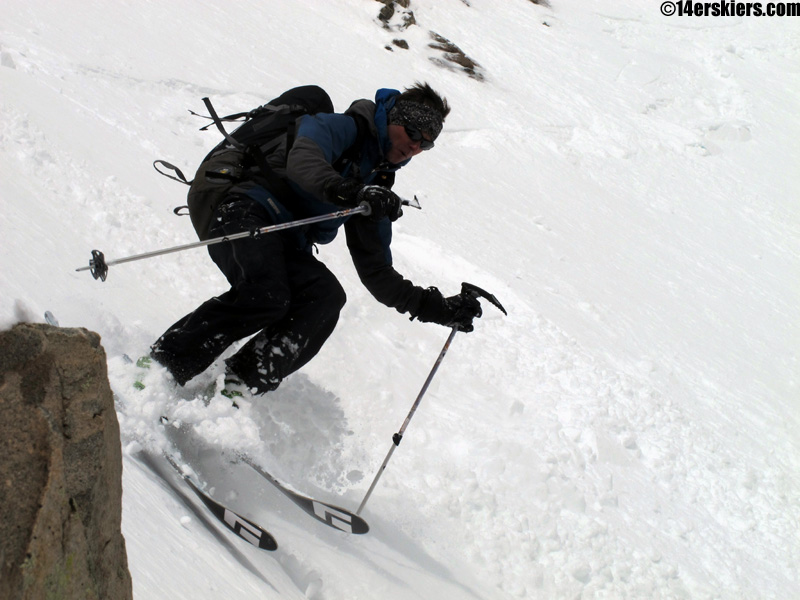 Such a great valley, hope I'll get back soon. Oh, and what should that couloir be called anyway?
Frank
loves snow more than anything... except his wife.  He ensures his food is digested properly by chewing it 32 times before swallowing.He is a full-time real estate agent serving
Crested Butte and Gunnison
and would be honored to send you his
monthly newsletter.
Latest posts by Frank Konsella (see all)