TR: Riding in Grand Junction (7 Nov 2009)
(Last Updated On: October 12, 2017)
After the previous week's snowfall, 55+ degree temps hit Crested Butte. Snow melted alarmingly fast. Winter simply couldn't defeat Fall anymore. Fall just wanted to come back. Mother Nature had just given us a big tease with the white blanket of snow that decorated our landscape. Days later she took it back. So, Frank and I decided to let weather dictate our weekend. We headed to the desert for some riding in Grand Junction and beyond.
Nestled in between the Grand Mesa, Bookcliffs, and the Colorado National Monument; with the Rockies in one direction and canyon lands in the other, the geography of the Western Slope never ceases to amaze me. Grand Junction takes it's name from the junction of the Gunnison River with the Colorado River. It is here that the Colorado River transforms from just another mountain stream to the mighty canyon-carving waterway that makes it famous.
The Western Slope has been a popular area for mountain bikers for the last 15 years. The sweet agricultural town of Fruita has become a mountain biking mecca to rival the famed Moab which is only an hour and a half away. With more single track and less motorized vehicles on the trails, riders have found a serenity in the riding here that is no longer existent in Moab. But, trails in Grand Junction itself are taking on a life of their own. So, after finding some useful info on www.gjmountainbiking.com we decided to check the trails out ourselves.
The Lunch Loops refer to a popular series of trails that occupy a green belt that flows in an out of the outskirts of the city. As JeffCo riding is to Denver, the Lunch Loops are to Grand Junction. Named appropriately, the Lunch Loops are easily accessed from the city, making these trails perfect for lunch or after work rides. But, don't let the name fool you. You can spend hours exploring this vast system of trails.
From the trailhead you can sneak a peak at the desert canyon lands that begin in Grand Junction.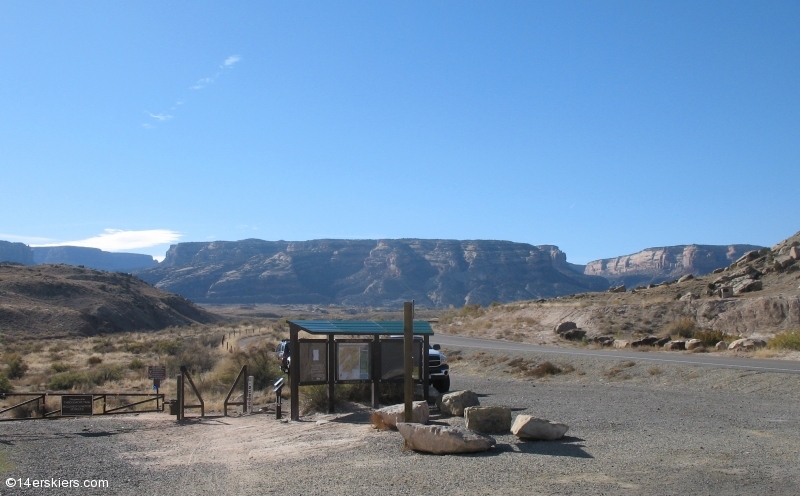 But, the parking lot reminded me of riding in Denver. Still, the crowds dispersed quickly after leaving the parking lot. The plethora of trails for people to choose from makes it seem like you're in a solitary desert paradise in the middle of a city.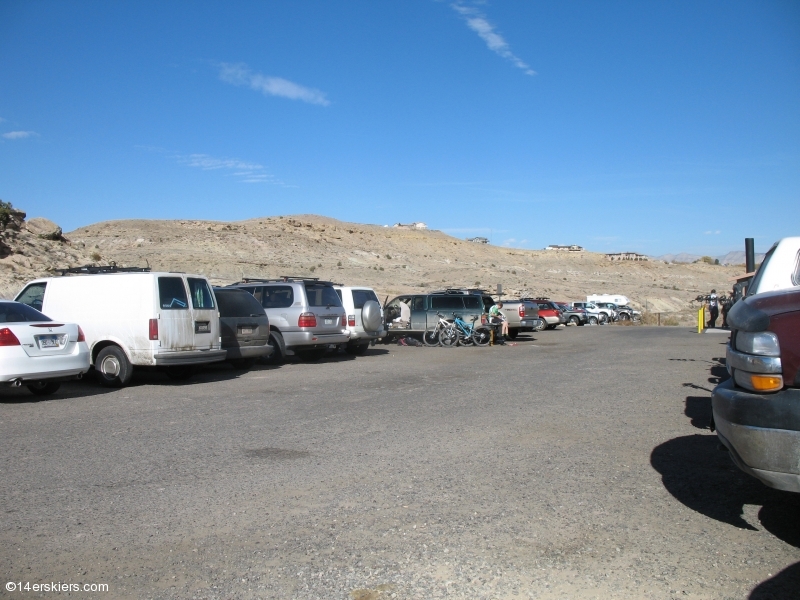 Beautiful scenery was everywhere.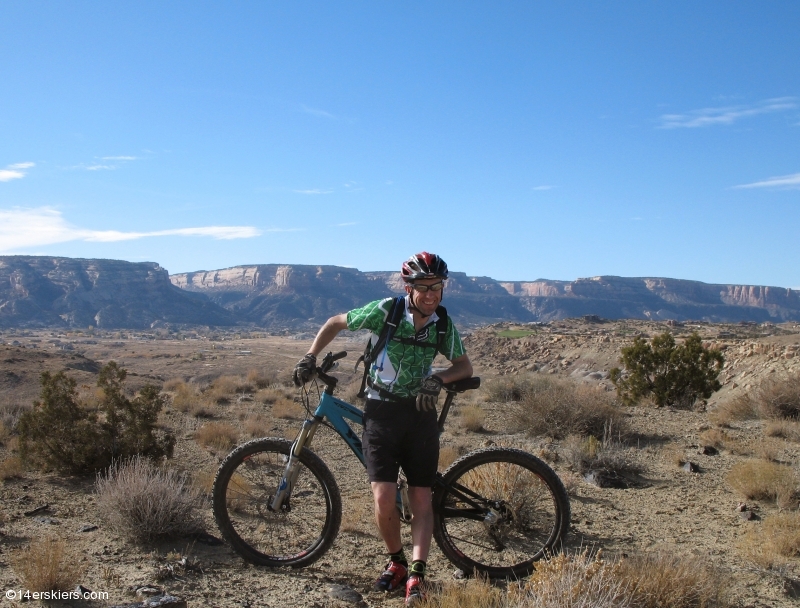 The Grand Mesa.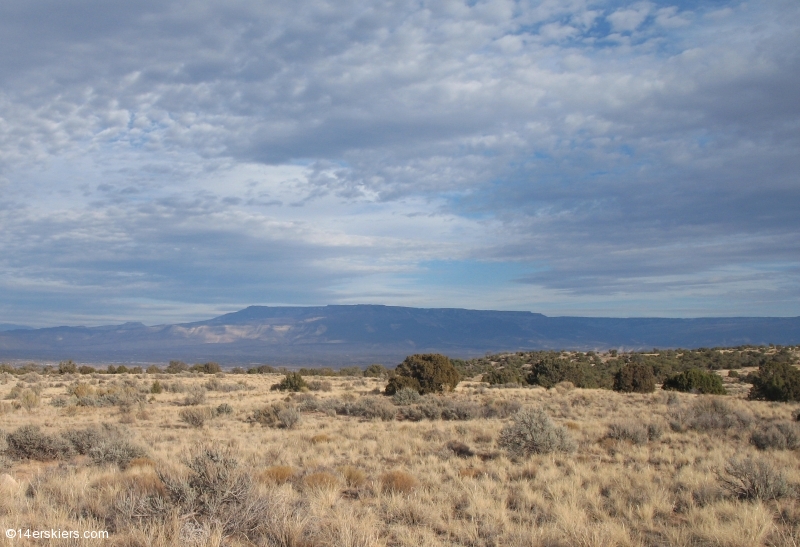 Grand Junction in the valley, with Bookcliffs and the Grand Mesa behind.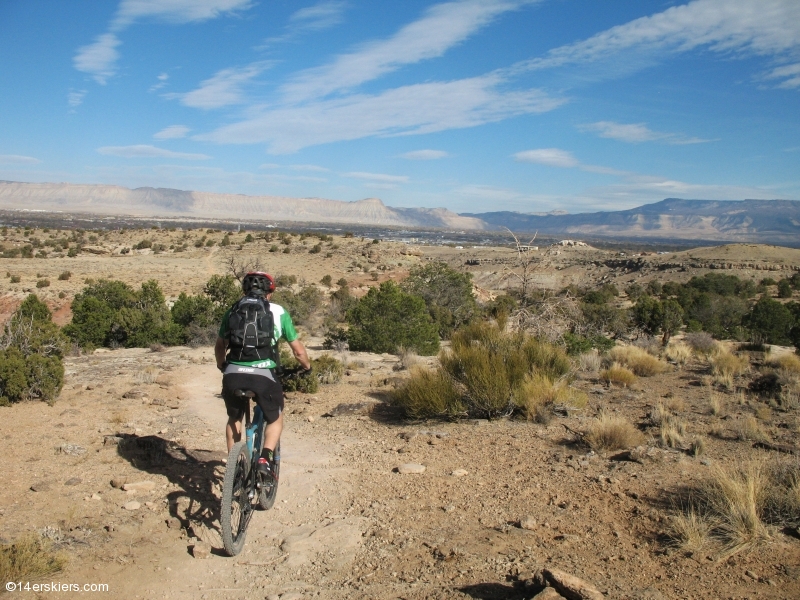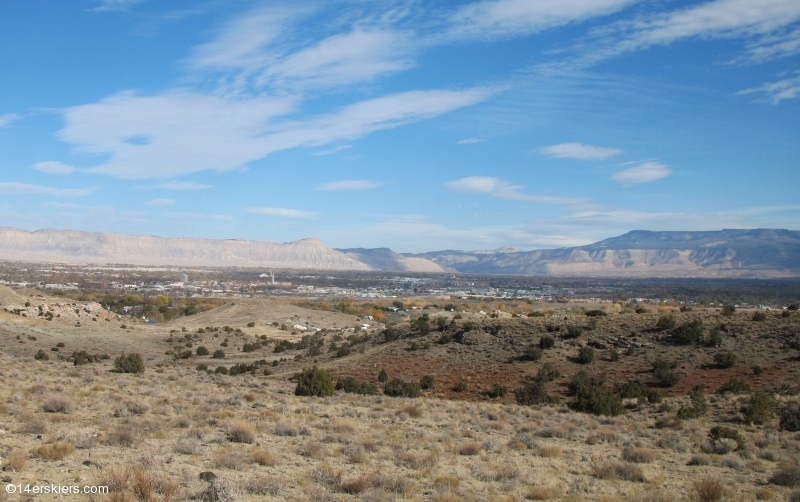 Another shot of the Grand Mesa.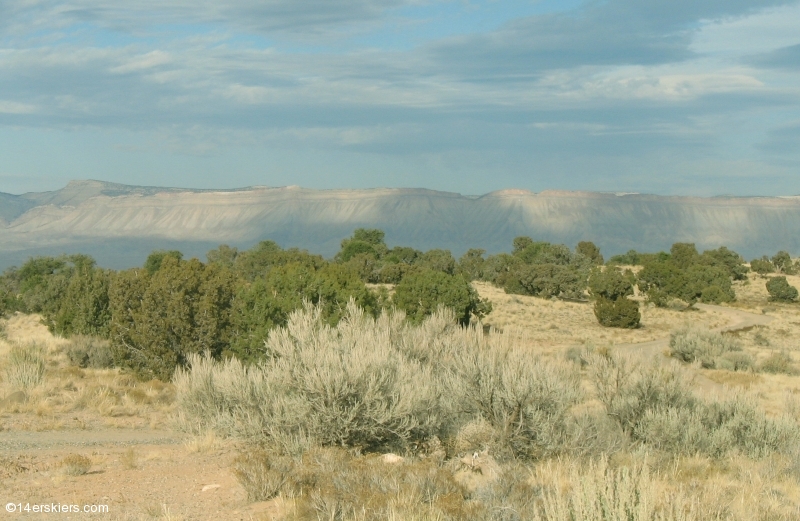 We found ourselves exploring a number of trails including Gunny Loop, Kurt's, Tabeguache, Prenup, and Holy Cross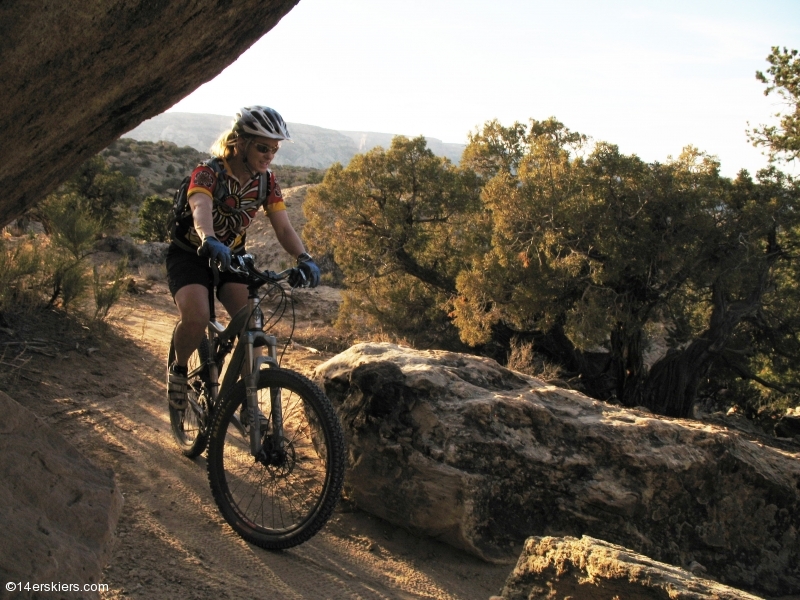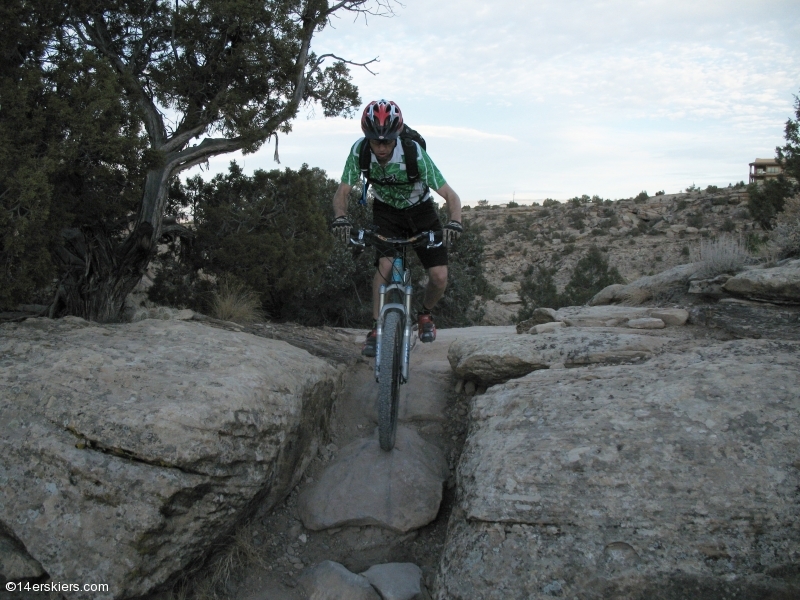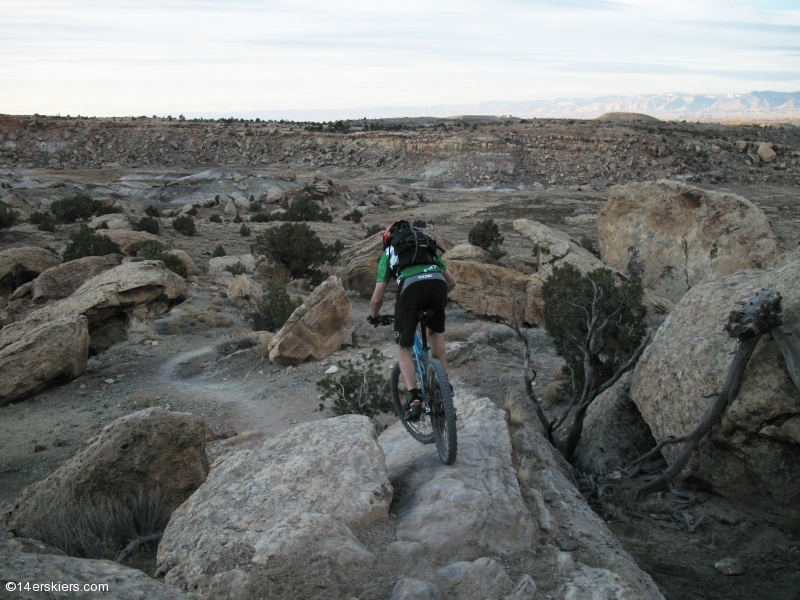 Sunset approaching over Grand Junction.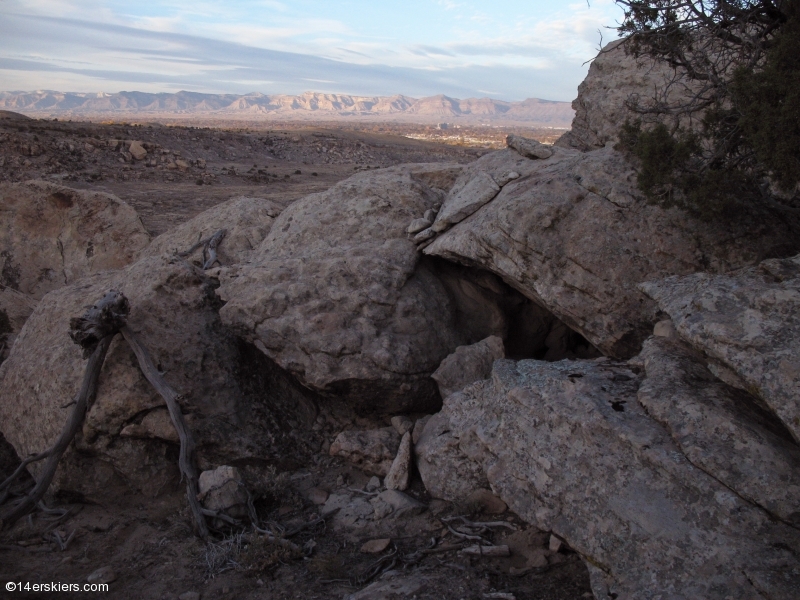 The Bookcliffs are always uniquely striking.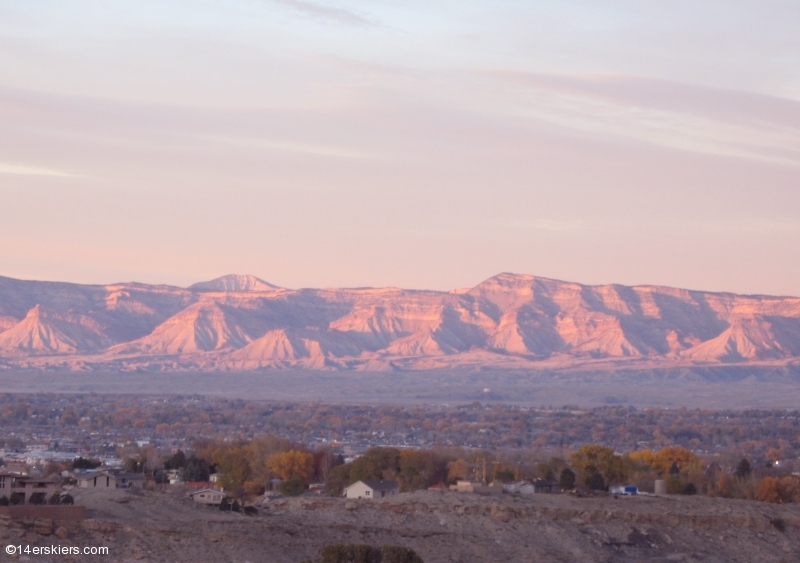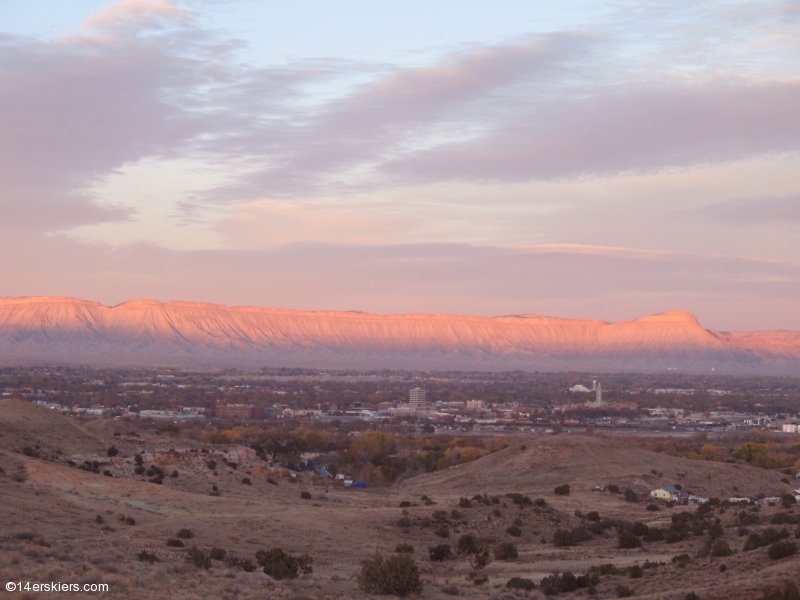 On Sunday we headed for some riding in Fruita- TR coming soon!
Aside from skiing, biking, and all outdoorsy things,
Brittany Walker Konsella
also loves smiles and chocolate 🙂 Even though she excels at higher level math and chemistry, she still confuses left from right. Find out more about
Brittany
!
Latest posts by Brittany Walker Konsella (see all)