A Tale of Two Italians. 4.18.14
(Last Updated On: April 23, 2014)
Italian Mountain is a thirteener sitting at the headwaters of Cement Creek. Ben Morello is a skier, who considers himself "FBI"- Full Blooded Italian. Their stories are separate but intertwined on this day, at least for the rest of our group on April 18.
We made our way up Cement Creek with a couple different ski objectives in mind- Star and Taylor. Both mountains have great skiing and are probably skied pretty equally by skiers from Crested Butte and Aspen, lying in between the two towns as they do. It was near "Cement Pass" that Ben's troubles began. His sled wouldn't start up again after a short routefinding break. Eventually we thought we were OK, but then it died again. Uh-oh, we're a long way from the trailhead. There wasn't much we could do while Ben tried some common tactics like pulling the plugs, so we cruised up to the pass to check things out. Taylor on the right: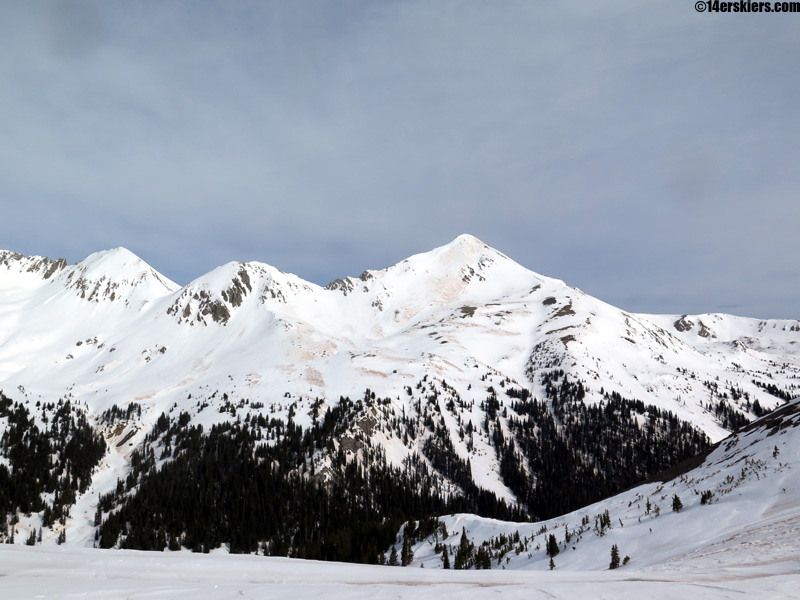 Ben having some type 1 fun: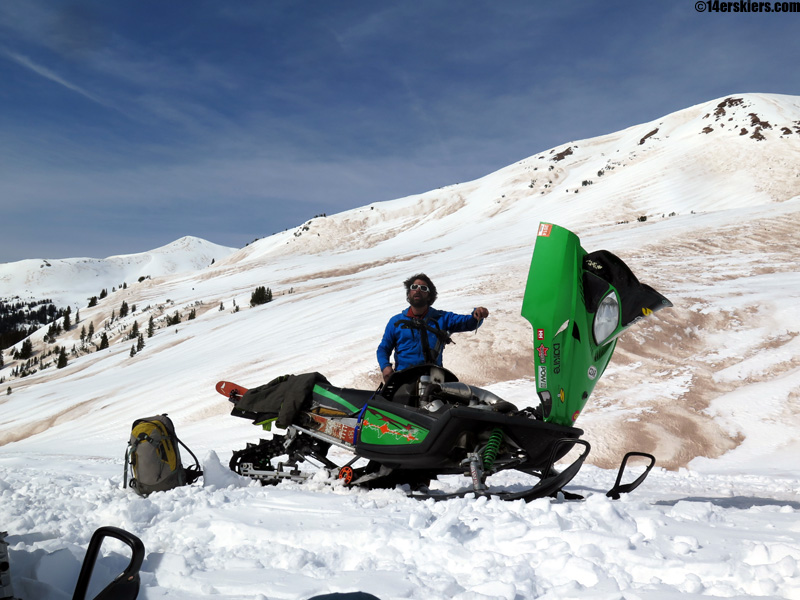 Ben kept trying things, and we kept exploring.

Eventually we found the "Spooky Cabin". It's pretty modern- there is even a shower in there, with the soap and shampoo just sitting there. Too many signs of animals for me to ever want to spend a night there, though.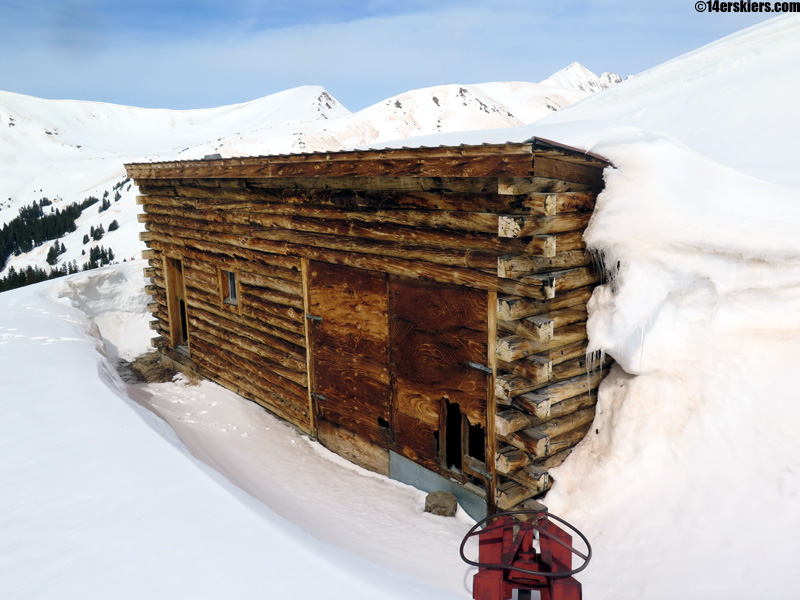 Ben's day finally suffered an abrupt ending, when the pull cord broke. You can start a sled with a broken cord, of course, but it's a tall order when the snowmobile is already having issues. Ben insisted we ski something, so we settled on nearby Italian Mountain since too much time had passed for steeper objectives like Taylor or Star. Ben returned to his snowmobile a few days later. Suspecting that his injectors were clogged due to bad fuel he had had earlier in the season, he pulled his injectors, cleaned them out, and replaced the pullcord. The sled fired right up.
North side of Teocalli looking good: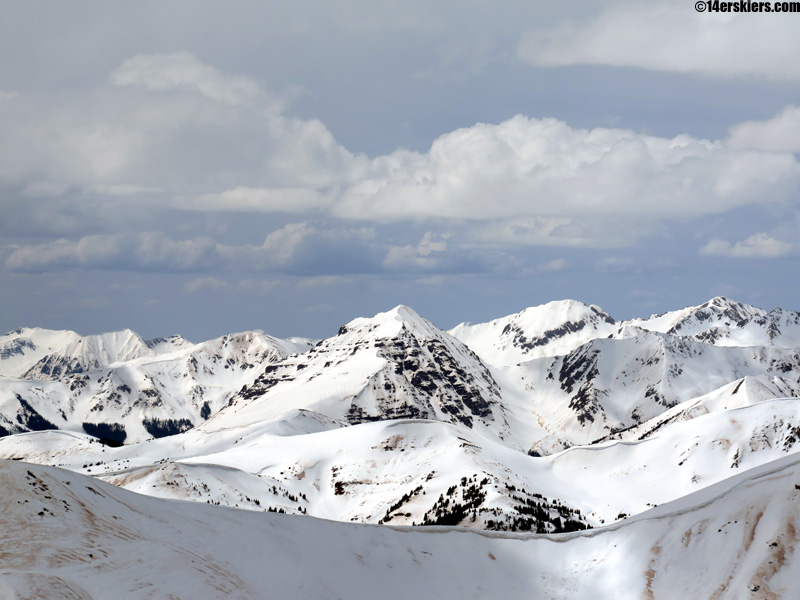 Pete Sowar, Brittany and I headed up Italian, which only Pete had previously skied. We were a bit late, but still found some soft corn snow.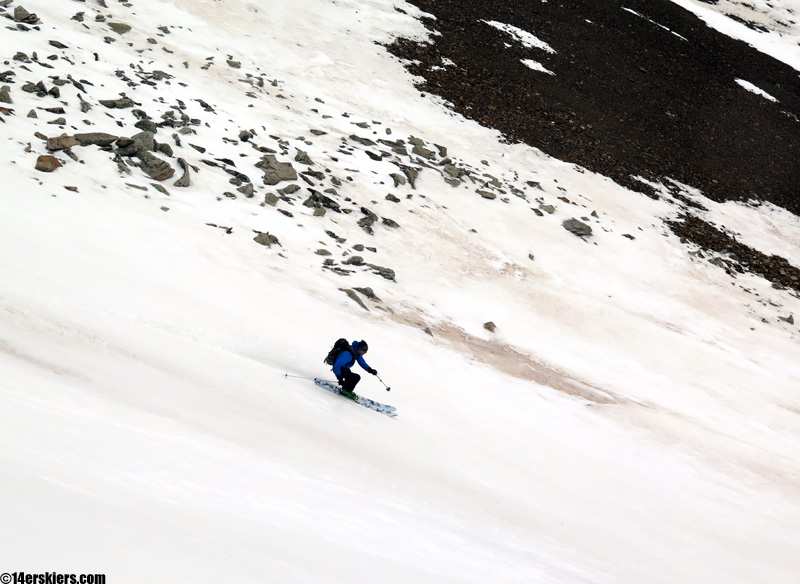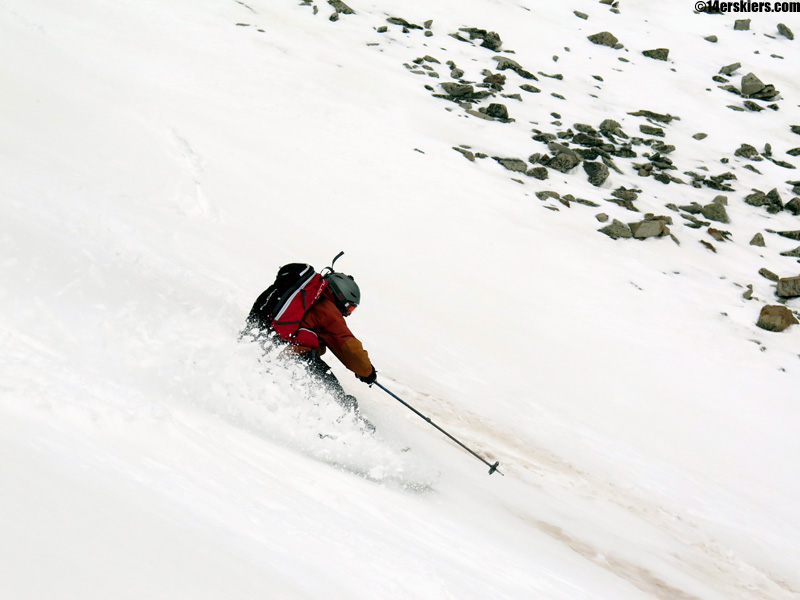 Italian reminded me of the big Sawatch range fourteeners. Not steep or "gnar", but long and a ton of fun when conditions are right. This shouldn't be surprising since Italian is right on the borderline between the Elk and Sawatch ranges. Pete: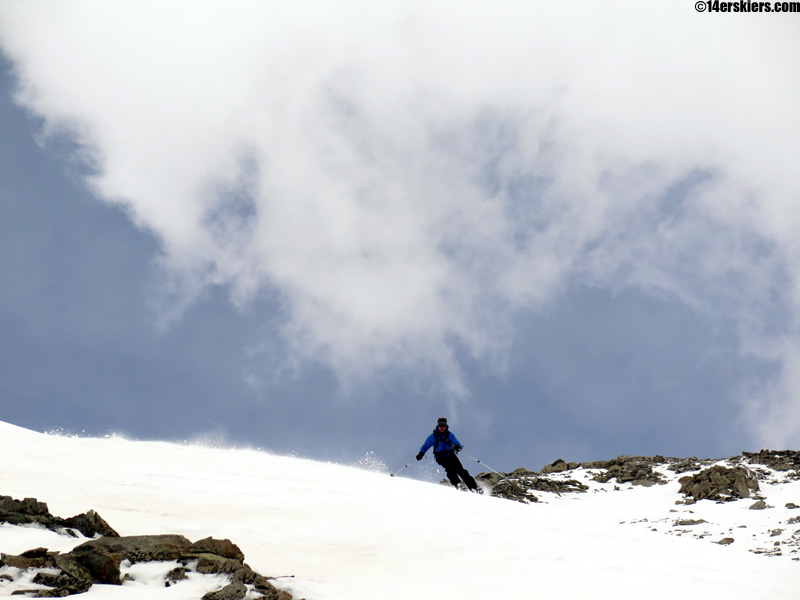 Brittany: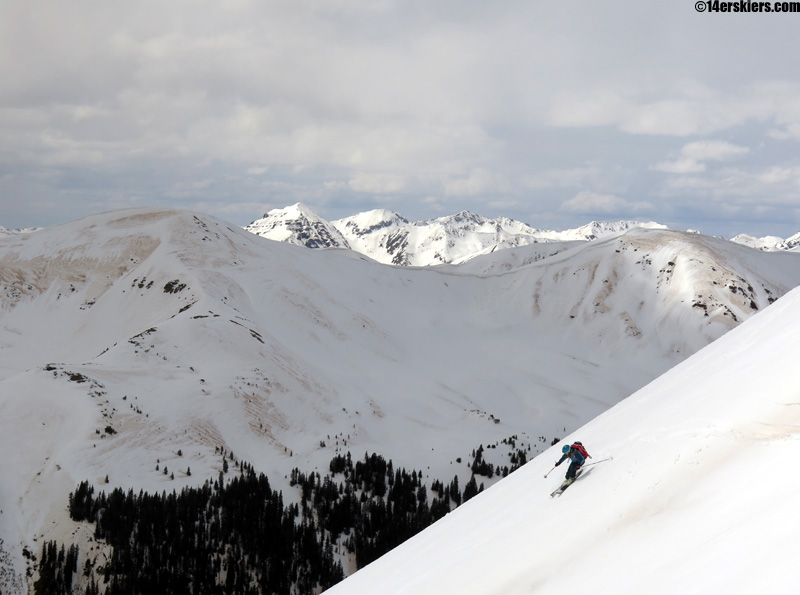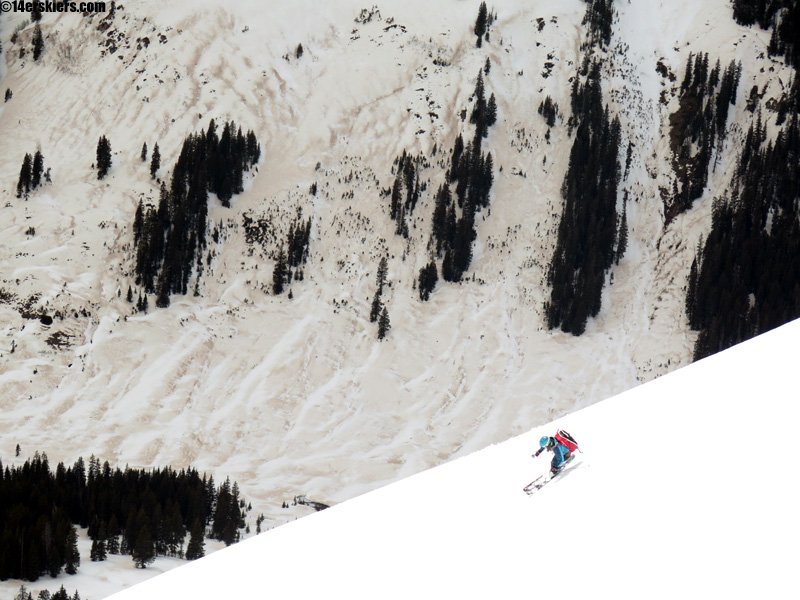 Looking at Italian. While undeniably dirty (or snirty if you prefer), the skiing has been holding up. The dusty layer so far hasn't been too grabby, though it has accelerated the spring runoff in a big way.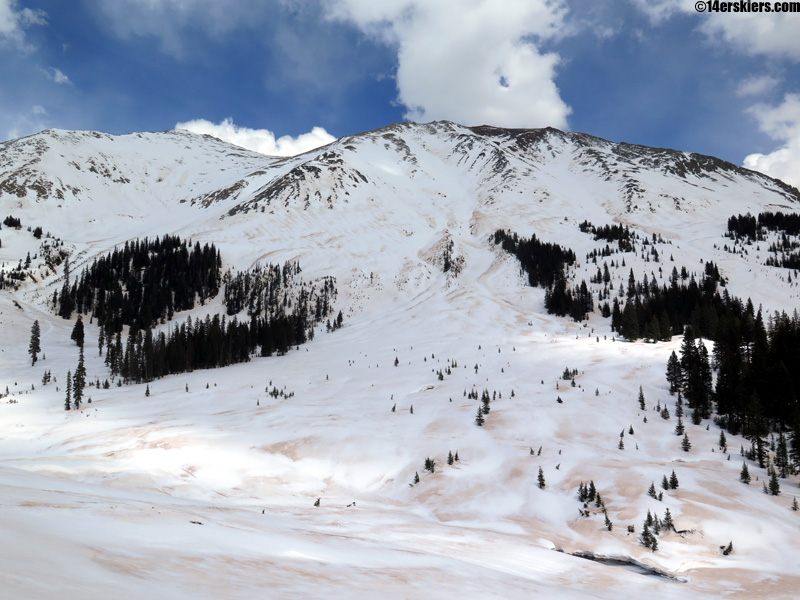 Frank
loves snow more than anything... except his wife.  He ensures his food is digested properly by chewing it 32 times before swallowing.He is a full-time real estate agent serving
Crested Butte and Gunnison
and would be honored to send you his
monthly newsletter.
Latest posts by Frank Konsella (see all)