(Last Updated On: April 20, 2014)
After a small storm last weekend, we wanted to get on something north facing to milk what could be one of the last pow days of the year. M face was in, so M face it was. Still, we couldn't help but check out other options along the way: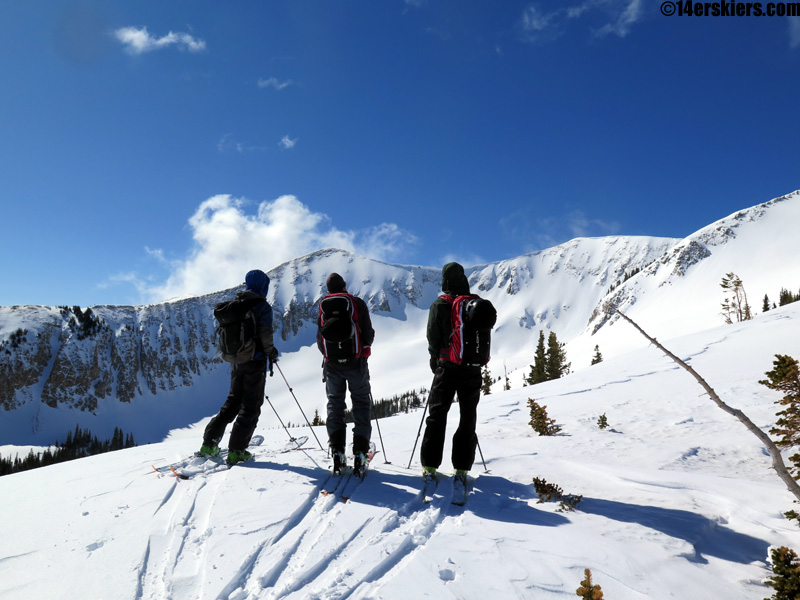 We were following a skintrack which we were pretty sure belonged to our friend Jarrett, and sure enough, we watched him drop into a beautiful line on the M face.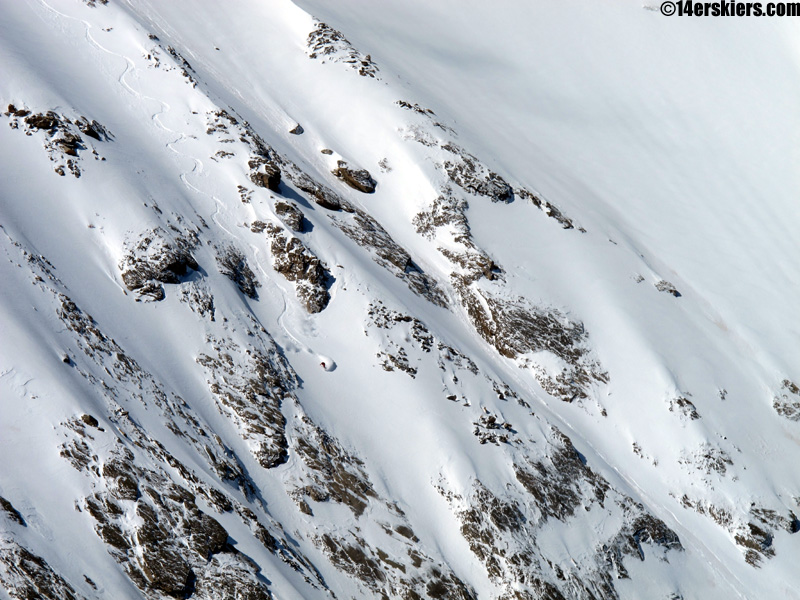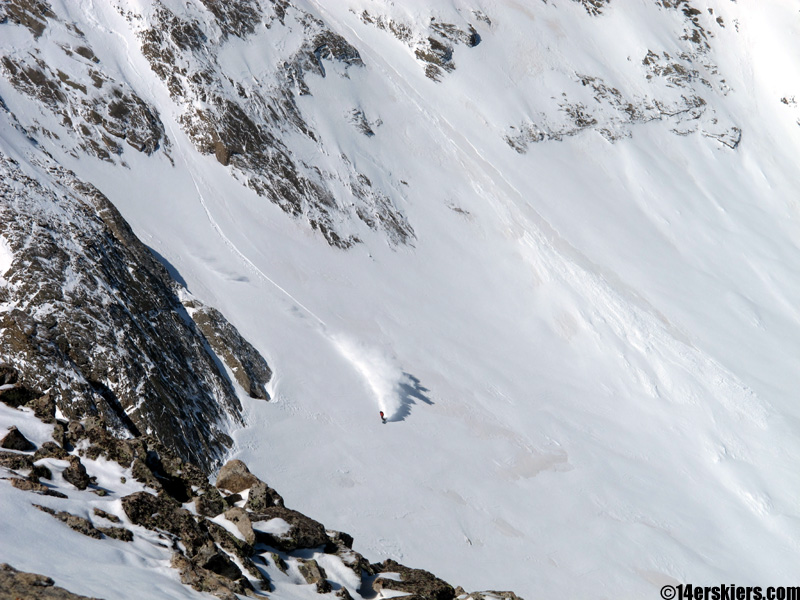 Jarrett was flying solo, so we still had plenty of choices of our own on the face. Frank: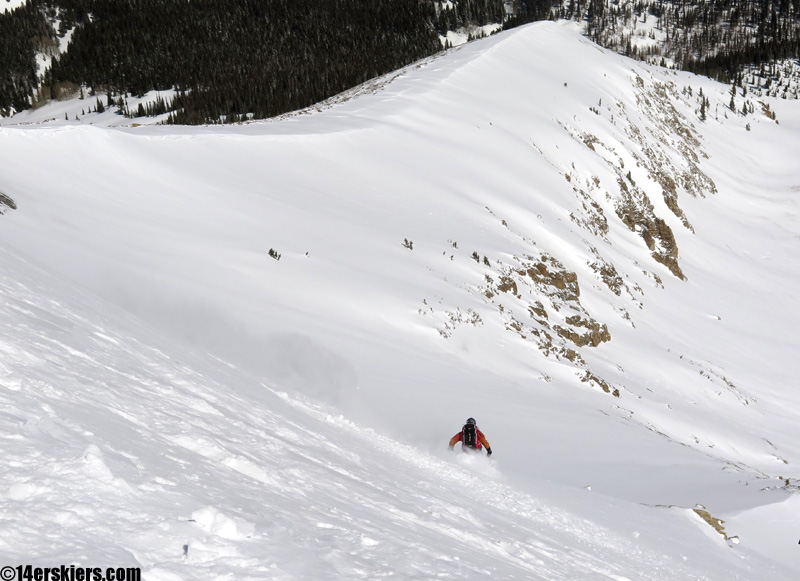 Pete: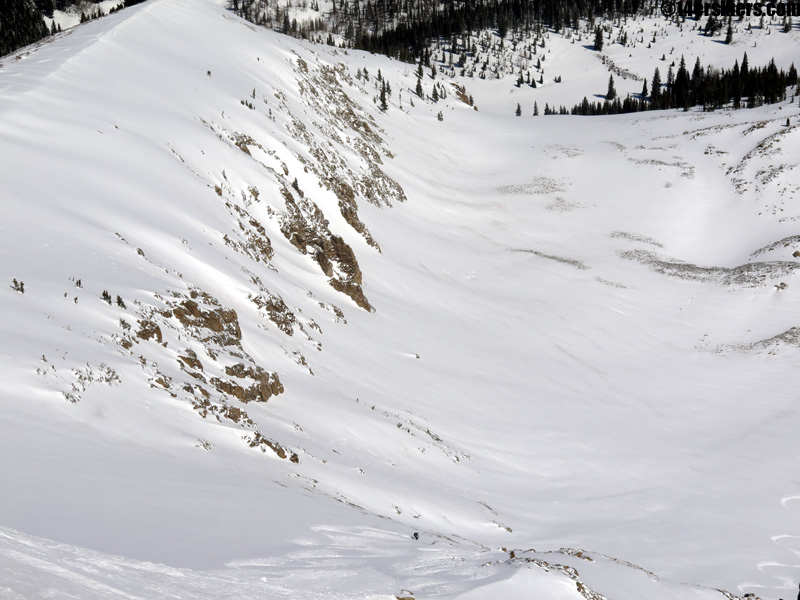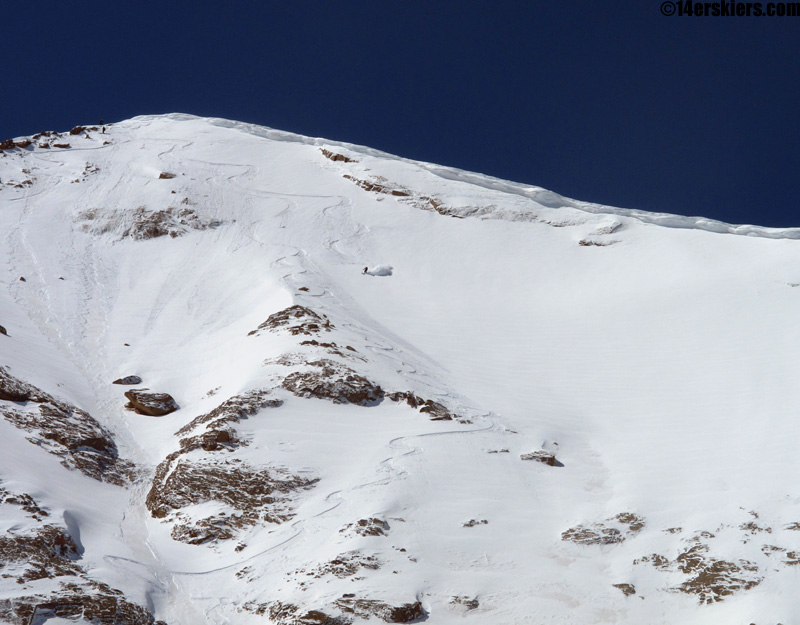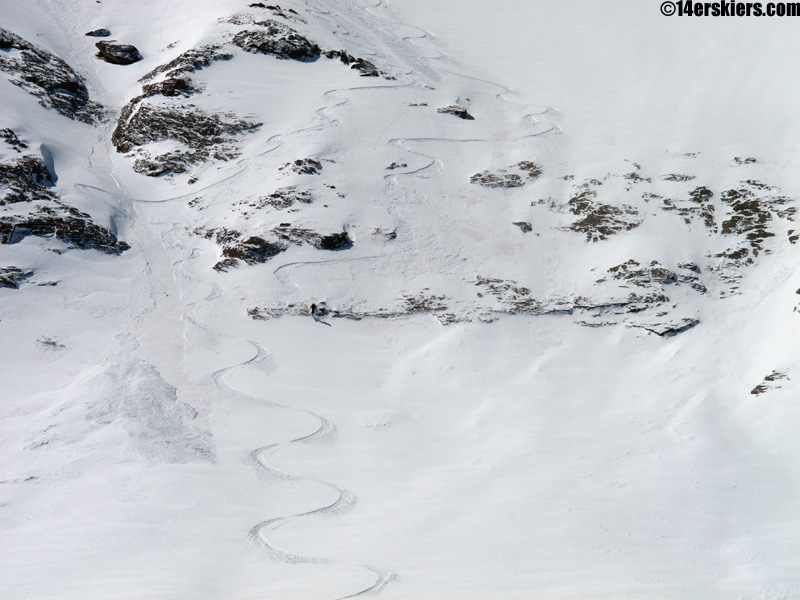 Brittany: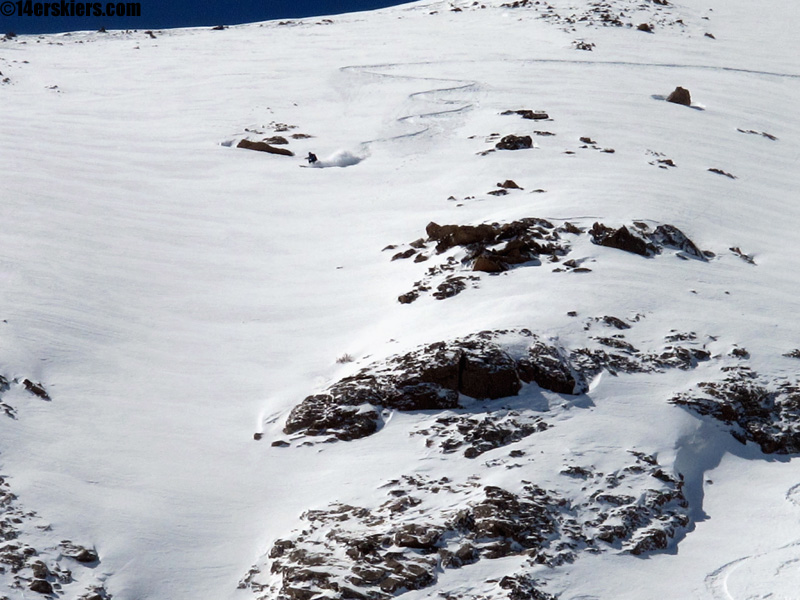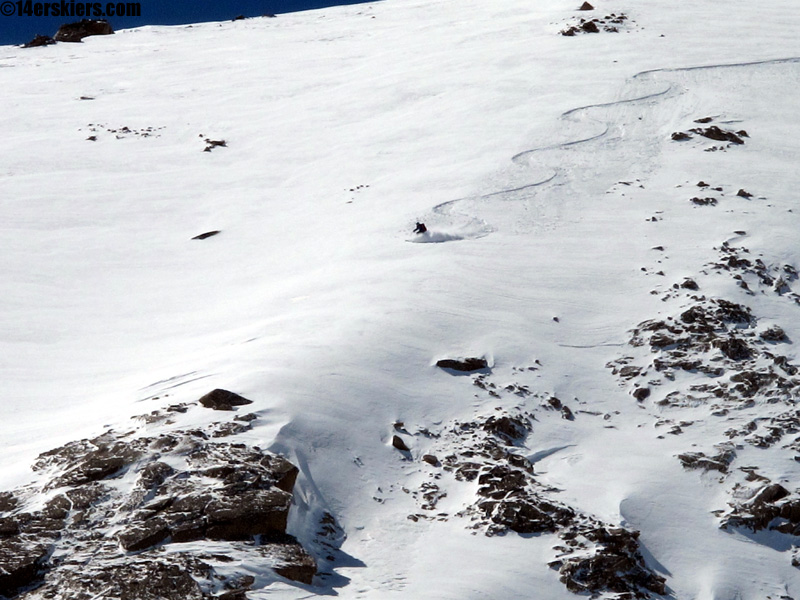 Nick: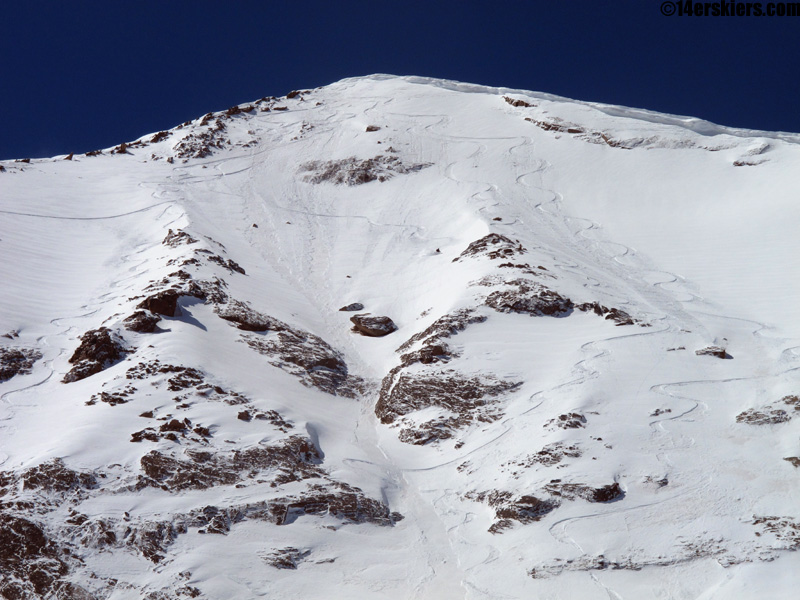 One more of Brittany: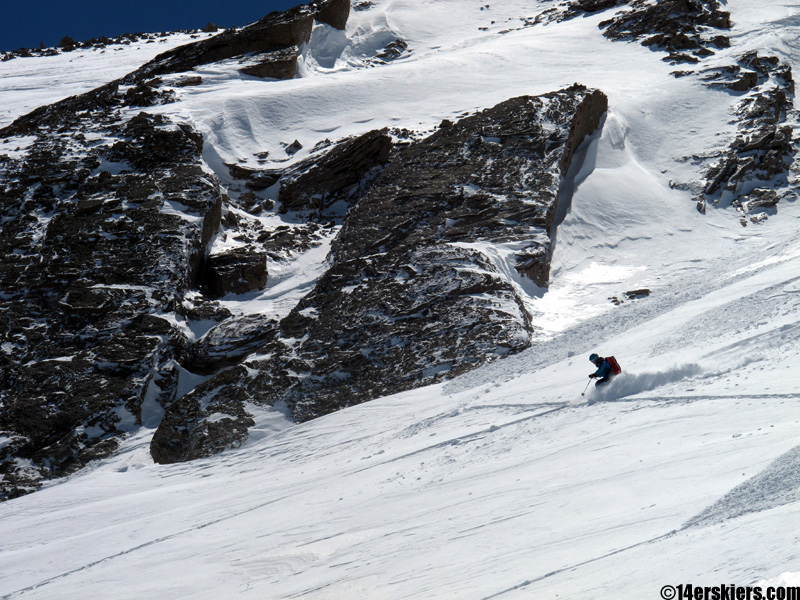 And another of Pete: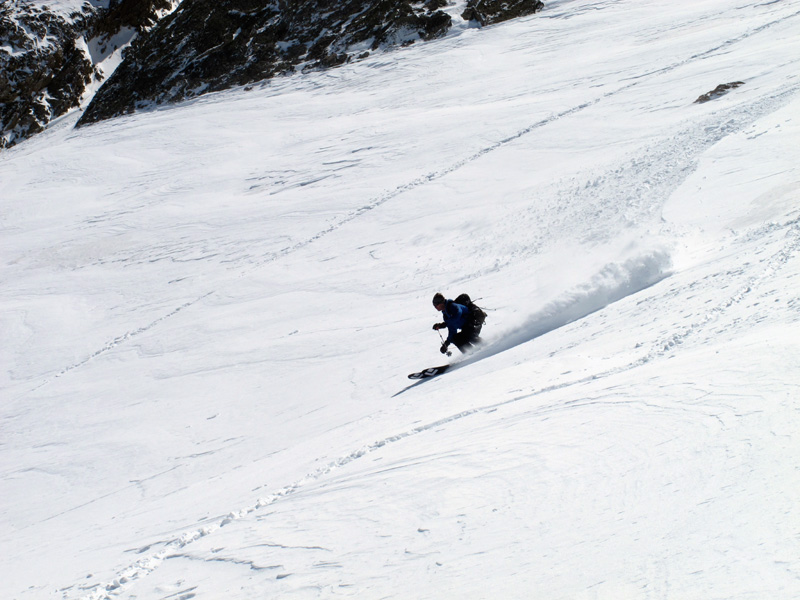 A look back at our tracks: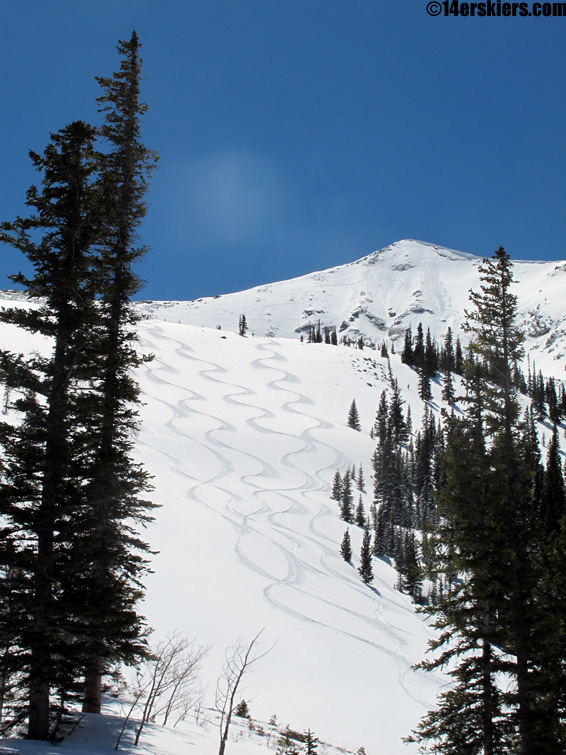 Frank
loves snow more than anything... except his wife.  He ensures his food is digested properly by chewing it 32 times before swallowing.He is a full-time real estate agent serving
Crested Butte and Gunnison
and would be honored to send you his
monthly newsletter.
Latest posts by Frank Konsella (see all)