Bike TR: Alderfer/ 3 Sisters Park Evergreen, CO
(Last Updated On: June 30, 2017)
The riding on the front range is severely under-rated. There, I said it. Ask someone in a mountain town with miles of riding like Crested Butte, Fruita, or Durango about the riding near Denver, and you're likely to hear nothing but scoffing. But it isn't warranted, since there are great trails throughout the foothills of Denver, particularly in many of the Jeffco open space parks. Sure, the trails don't have the same scenery or huge downhills as mountain trails, and they tend to be more crowded, but the terrain is often on par.
I rode Alderfer/3 Sisters park a handful of times way way back in high school, but I don't think I ever had a good route. With a day to kill in the Denver area, my good friend Mark Walter suggested a ride on what he described as easily one of his top 3 rides in the Denver area. "Alderfer?", I thought. But after checking it out, I'm inclined to agree.
We started off in Denver's Dedisse park, which borders Aderfer, and then began our slog up the hot South facing terrain.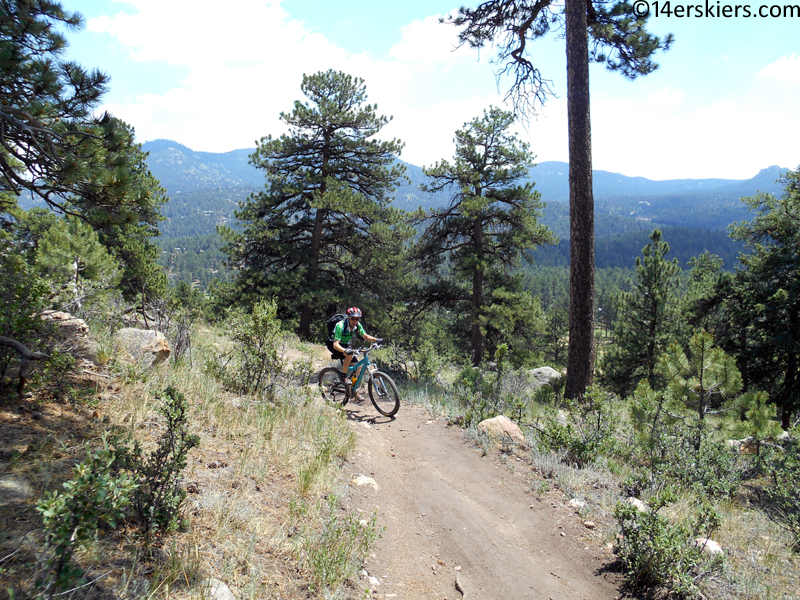 Our goal was Evergreen Mtn and the East trail, though a thunderstorm arrived and we weren't quite able to make the summit. We did, however get to descend the East trail which is far more flowy than most of the trails on the front range. You can find a PDF map for this park HERE. Brittany: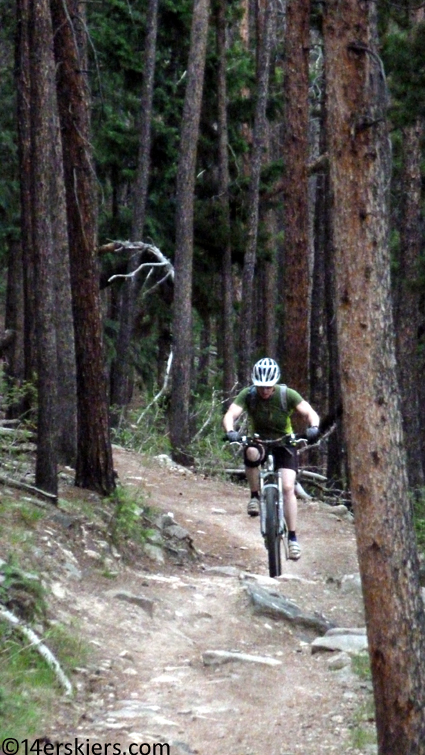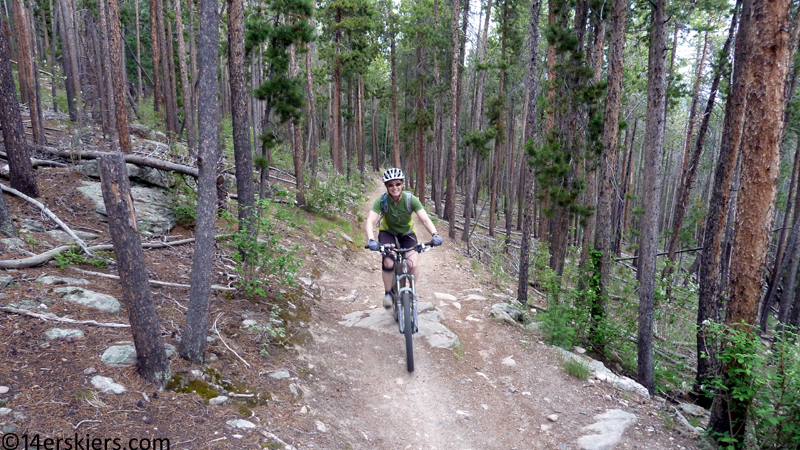 Maybe it's just me, but this photo makes me want to ride more than any other photo I think we've published. There is a great feeling of anticipation, for what is coming next: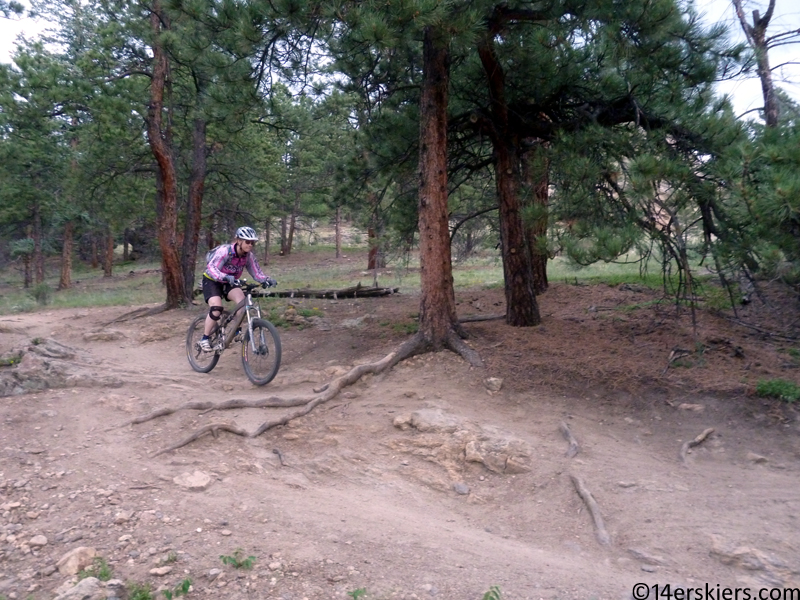 It even gets green and wet here sometimes: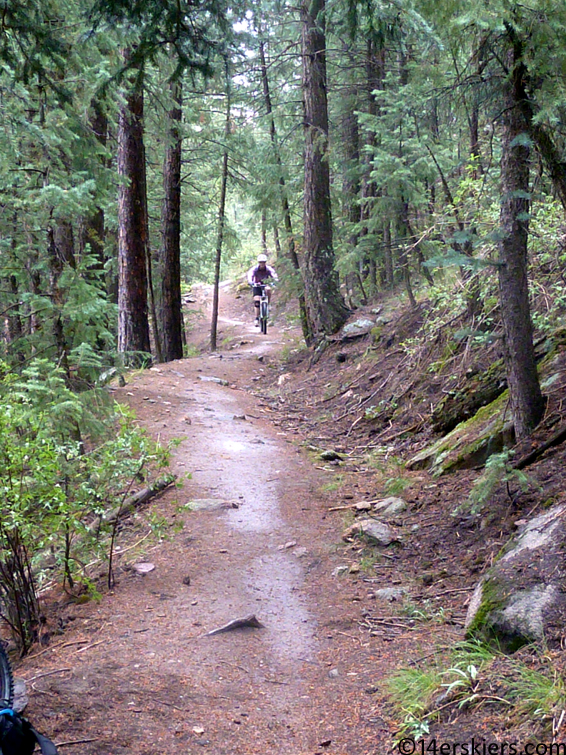 Well, that's it- just a quick report due to getting somewhat rained out on this ride. Alderfer is a park worth exploring, and the front range can match up with most places.
Frank
loves snow more than anything... except his wife.  He ensures his food is digested properly by chewing it 32 times before swallowing.He is a full-time real estate agent serving
Crested Butte and Gunnison
and would be honored to send you his
monthly newsletter.
Latest posts by Frank Konsella (see all)