Bike TR: Cement Creek-Tilton-Star Pass-Hunter Creek
(Last Updated On: June 30, 2017)
Last summer, I started riding Hunter Creek for the first time, and this area quickly grabbed my attention and it has become one of my favorite areas to ride. Usually I ride 583 (Crystal Peak Trail) to access this area, but one small piece of the puzzle that I hadn't yet explored is the Tilton trail (582), so I made that my priority. This trail actually summits a small subpeak, at 12,415′. Here is a rough map (I started at the Deadman's trailhead)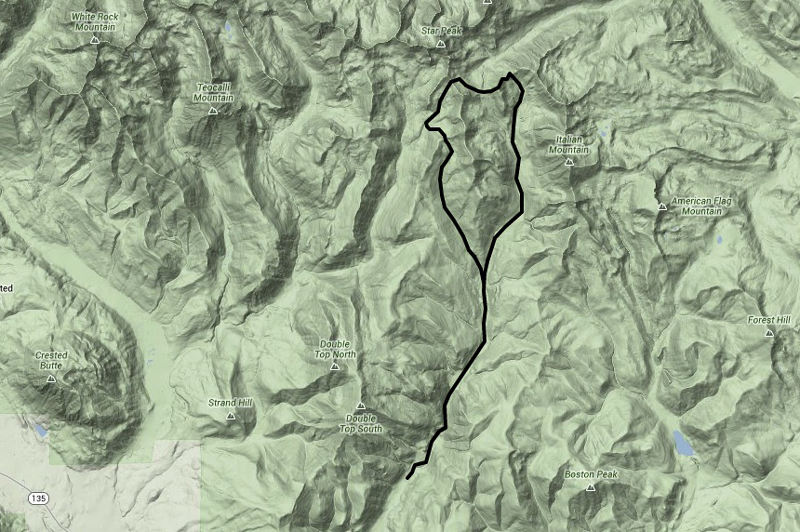 After a mile or so of road riding, I left the Cement Creek road to get on the Cement Creek trail, which has some of the most beautiful and well thought-out trail work I've ever seen. From there it was back on Cement Creek road, on the way to what I would call "Cement Creek Pass", at the headwaters of Cement Creek (the other side is the upper part of the Taylor). The flowers this year have been nothing short of spectacular- all the more surprising considering the lackluster snowfall we had last winter.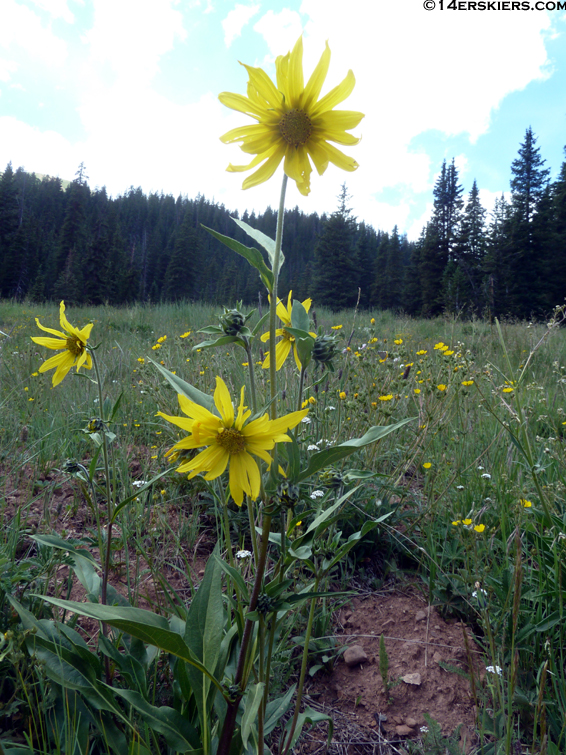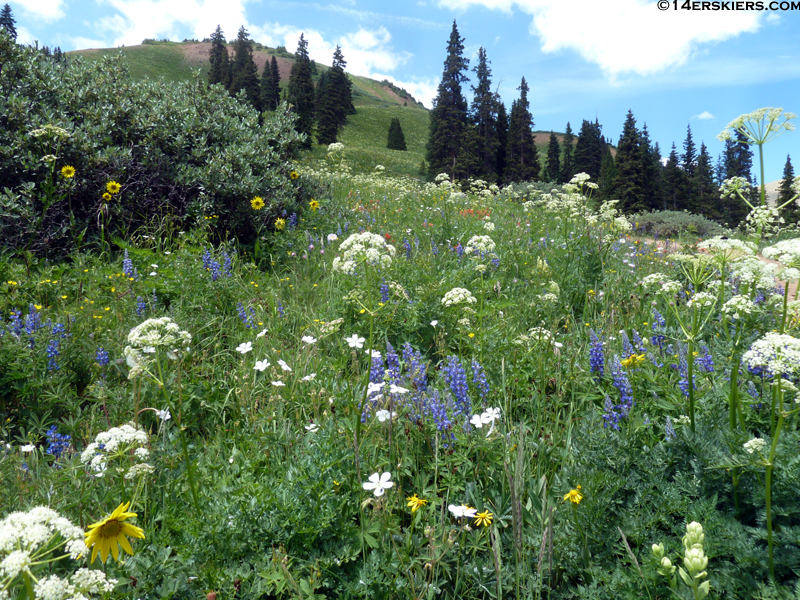 This is the point where you finally leave the road and start up the singletrack to the pass. The peak that you eventually ascend is on the left.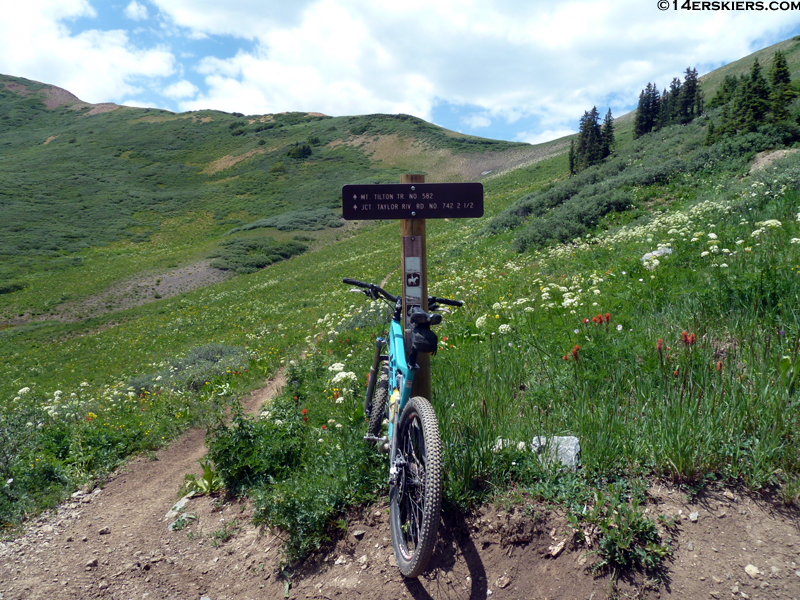 The views of Star (L) and Taylor (R) peaks from the pass are exceptional. I have been here many times on the snowmobile, but this was the first time I was here in the summer. When the conditions are right, there is great skiing in this area.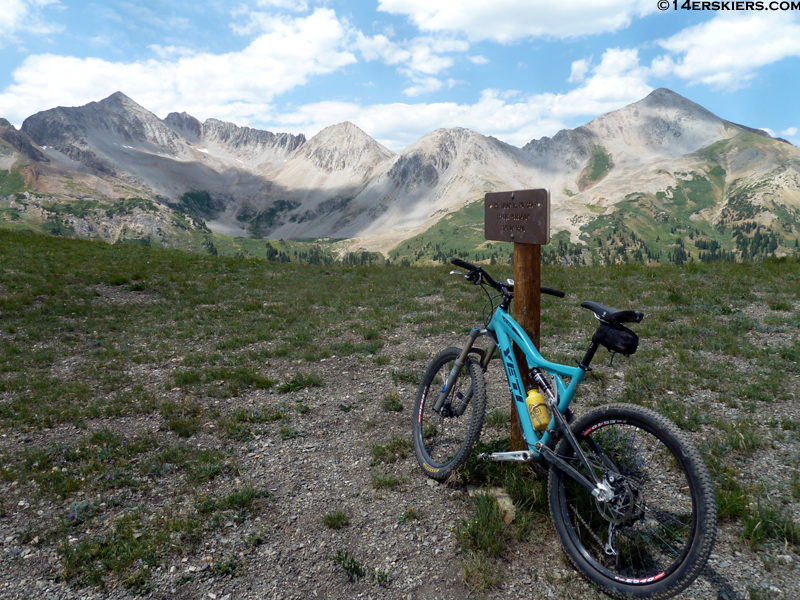 A short hike-a-bike got me to the summit. The top of trail 583 was right below me, while my next pass, Star Pass, can be seen just in front of Star Peak.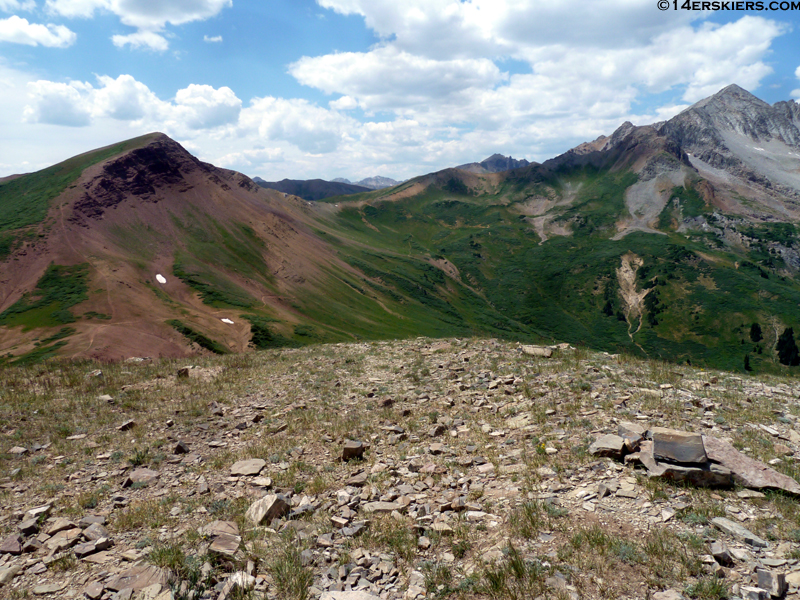 Unfortunately, the camera's memory card was still in my computer at home, so I was only able to get a handful of photos on the camera's built-in memory. The big downhill of the day was Hunter Creek- absolutely one of my favorites because it is fast, flowy, bermy, and has great drainage berms to catch a little bit of air. I had a few more photos last year on my first ride of the trail on this post. If you're looking to get past the standard rides in Crested Butte, I think this is one of the best.
One surprising thing about this route was that it was very similar in both length and ride time to my standard way of riding it- 583. This was despite the mpa making it appear that this would be a mile or so longer, with quite a bit more vertical. Despite this, I will still probably take 583 next time, unless I'm feeling particularly ambitious and descend all the way to the Taylor before picking up the Star Pass trail. Ride Time: 2 hours, 55 minutes. 20.5 miles
I recently purchased a new vehicle. I'll be looking here for a new hitch rack:

Frank
loves snow more than anything... except his wife.  He ensures his food is digested properly by chewing it 32 times before swallowing.He is a full-time real estate agent serving
Crested Butte and Gunnison
and would be honored to send you his
monthly newsletter.
Latest posts by Frank Konsella (see all)