Instant Classic: Cement Creek-Crystal-Star Pass-Hunter Creek
(Last Updated On: August 3, 2012)
If there's one thing I love to do more than anything on a bike, it's explore. One look at my huge Crested Butte Mountain Bike Guide should tell you that. There are trails that aren't even on the map that I've been on. Even though I constantly feel as though I've ridden everything, it seems as though I end up on a couple of new rides each and every year. More than anything, I suppose that speaks volumes about the number of trails the Crested Butte area is blessed with. Why haven't I been on Hunter Creek before? I really don't know- but I now know that that was a major oversight on my part, because it's one of my new favorites.
I tried to do this ride about a week before, but we ended up with a rainout. I headed back with John Chandler with a considerably better looking forecast. We parked at the Deadman trailhead and we were quickly on the Cement Creek trail. I used to only think of this trail as a connector with Waterfall Creek, but now that the Forest Service and the Crested Butte Mountain Bike Association did a bunch of work on it, I've decided it's a beautiful non-motorized trail in its own right. From there, it was up 583 (Crystal Peak) towards Star Pass. 583 is also now non-motorized, though it was quite evident that the dirtbiker crowd is not heeding this closure and there were numerous tracks on it. Off to Star Pass, which is also getting a lot of work from the FS: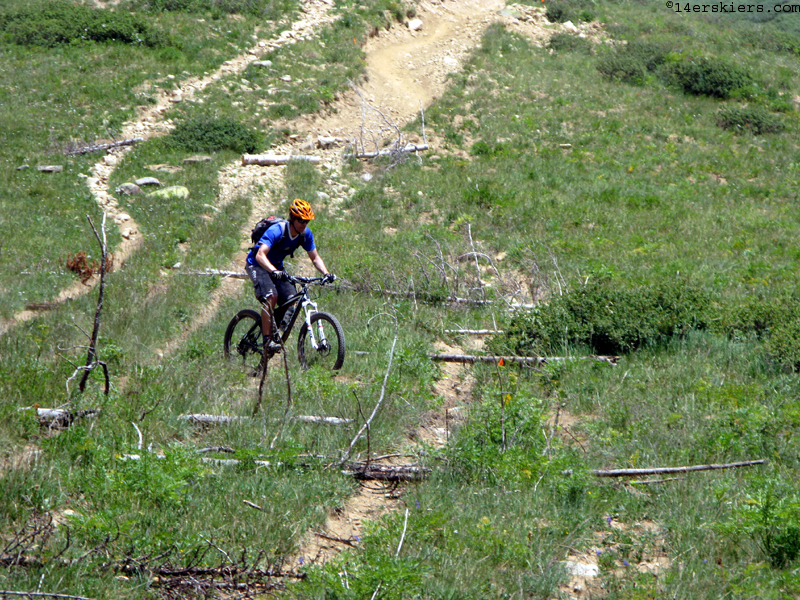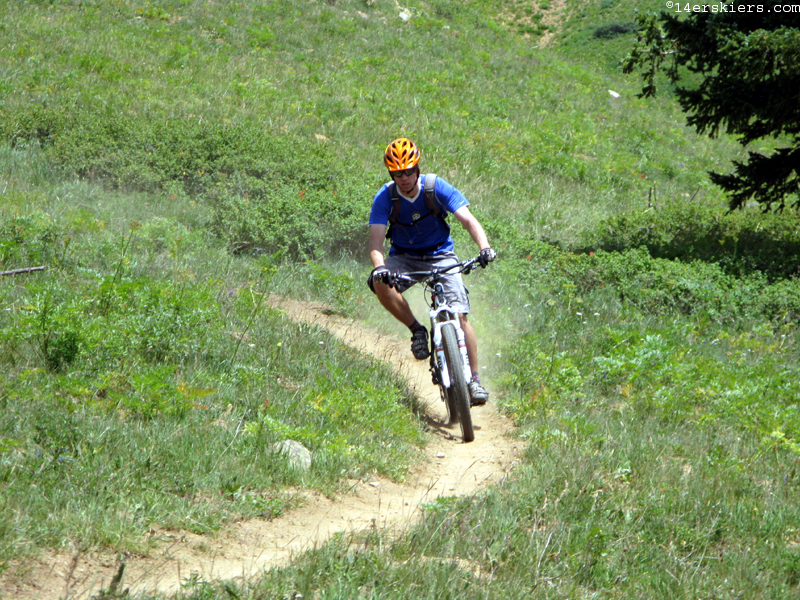 The first left took us to the top of Hunter Creek. This trail is unbelievable- fast, flowy, perfect.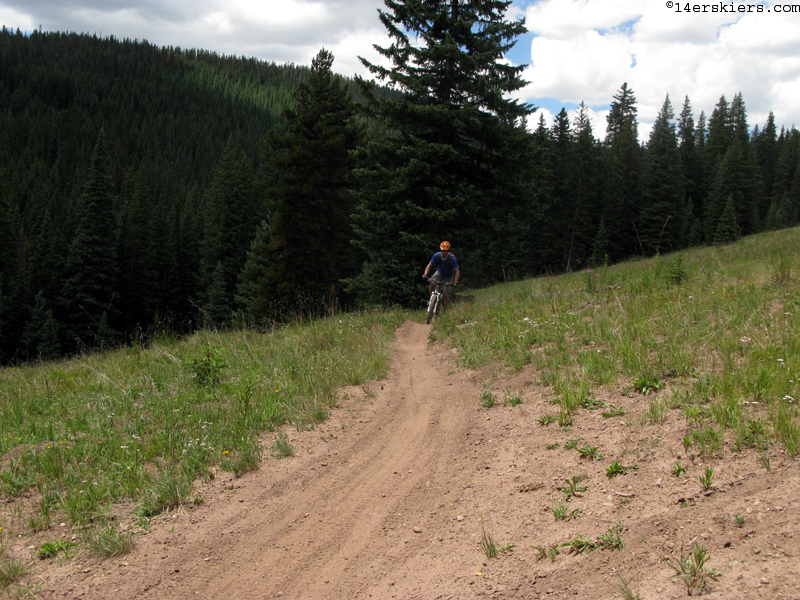 Then it was back to the Cement Creek trail. As you might be able to tell, this loop is mostly singletrack- quite unlike the uphill road grinds that Crested Butte is known for.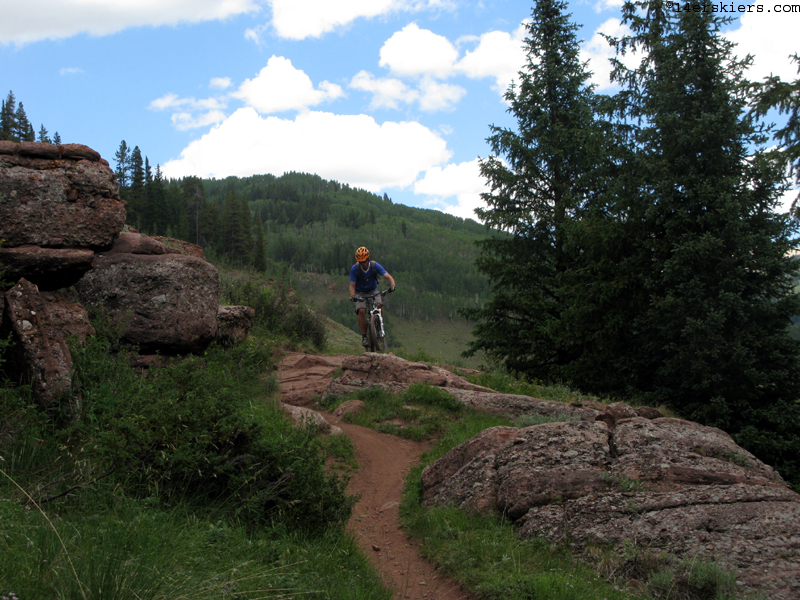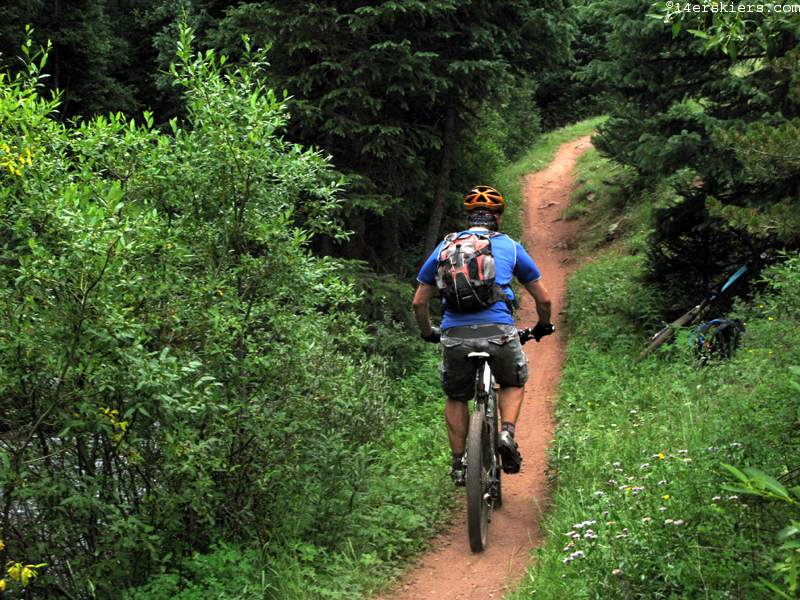 I didn't stop and take too many pictures on this loop- John was simply too fast! The flowers are going crazy up there, though- take my word for it. I'll more than likely do this loop at least once more this summer. The loop is roughly 3 hours and 20 miles (dead computer battery, so I don't know for sure).
____________________________________________________________________________________________________________________________
It took over 25 years, but finally, finally, I have a trail pump that's worth a darn:

Frank
loves snow more than anything... except his wife.  He ensures his food is digested properly by chewing it 32 times before swallowing.He is a full-time real estate agent serving
Crested Butte and Gunnison
and would be honored to send you his
monthly newsletter.
Latest posts by Frank Konsella (see all)