Mount Hope: Hopeful Couloir 5.27.13
(Last Updated On: May 3, 2018)
Almost every Memorial Day weekend, Brittany and I try to get out of town to ski some peaks. Even last year, as dry as it was, we had one of the best days of the year near Silverton. In fact, the first weekend we ever skied together was a Memorial Day weekend, so we got up early on Monday and headed to the upper Arkansas valley to ski Mount Hope, a high centennial thirteener near La Plata. The Hopeful Couloir is an obvious line when heading South from Leadville- in fact I've often mistaken it for La Plata, so it's been on my list for quite some time.
The climb starts out on the Continental Divide trail from the sheep gulch trailhead (and you may see some old Colorado Trail signs as well, though it has been re-routed). The trail is steep but efficient, and we found ourselves at Hope Pass in no time.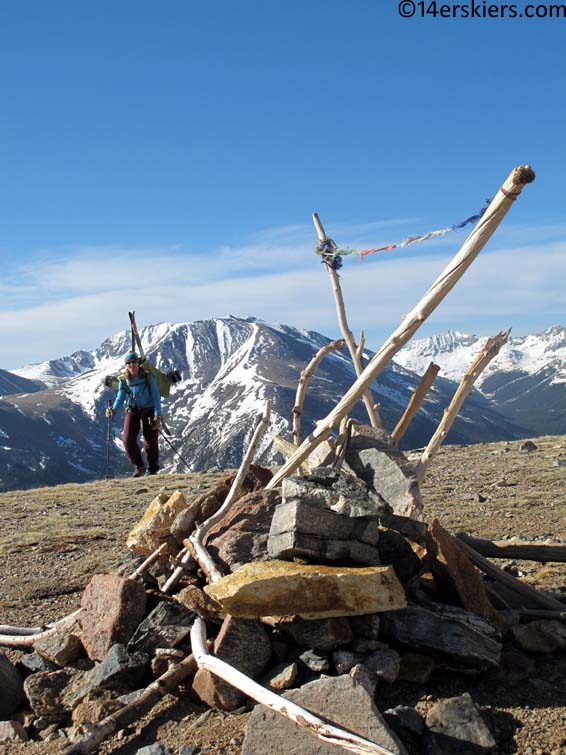 From there, I chose the East ridge, while Brittany climbed the snow-covered SE face. Either way, the summit of Hope is an easy and fun one to attain. The Hopeful is somewhat visible in the first photo.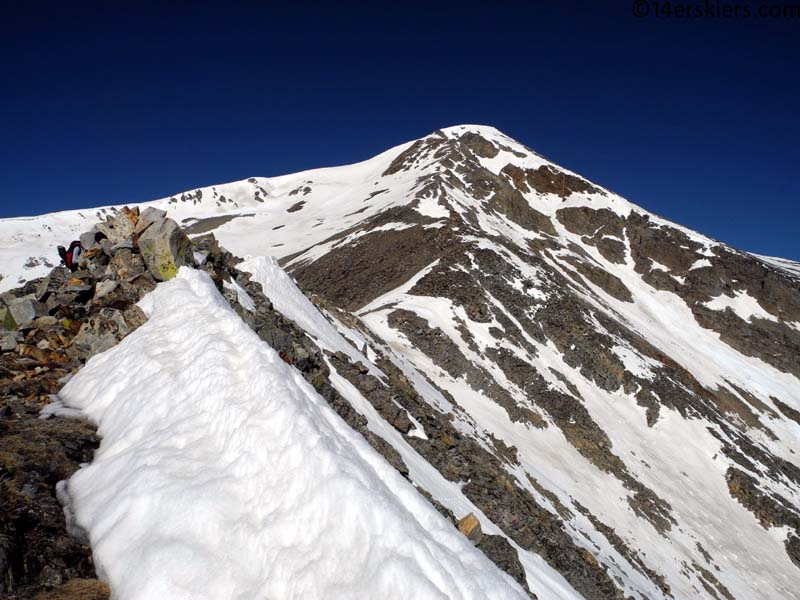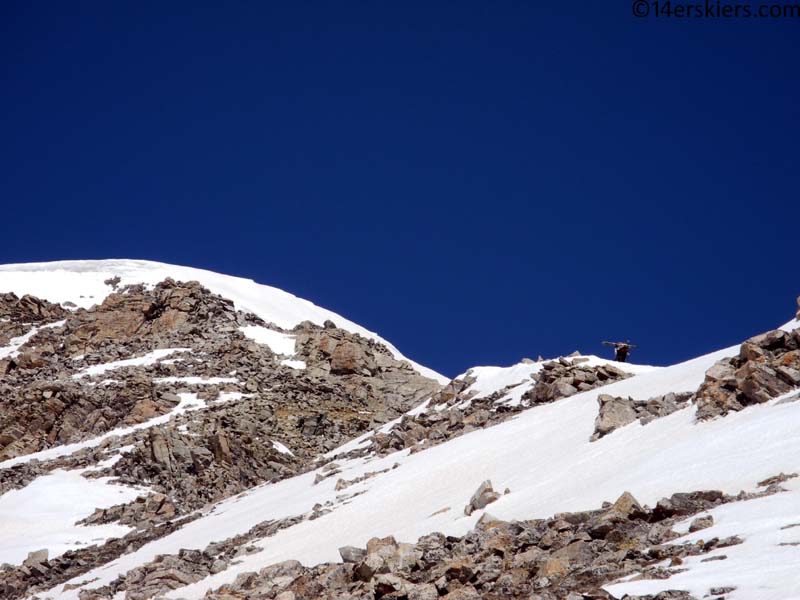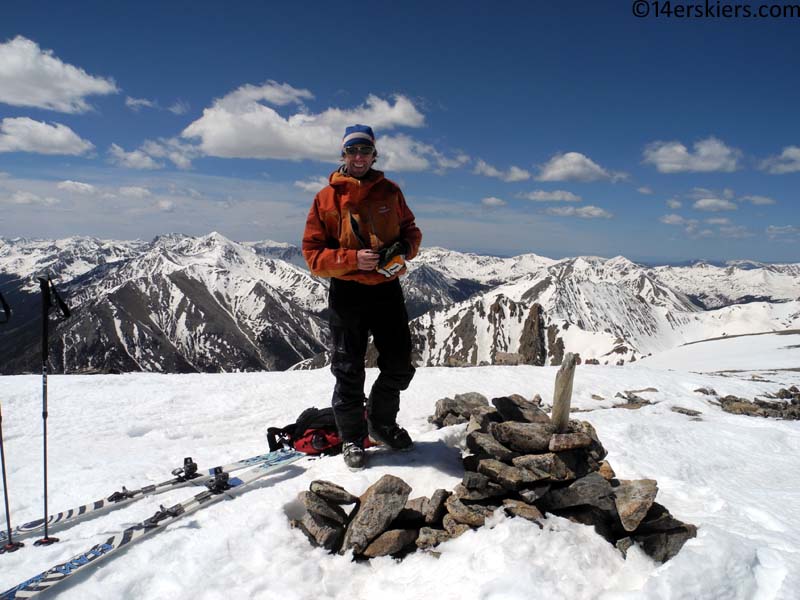 Even at the end of May, there were great lines everywhere we looked.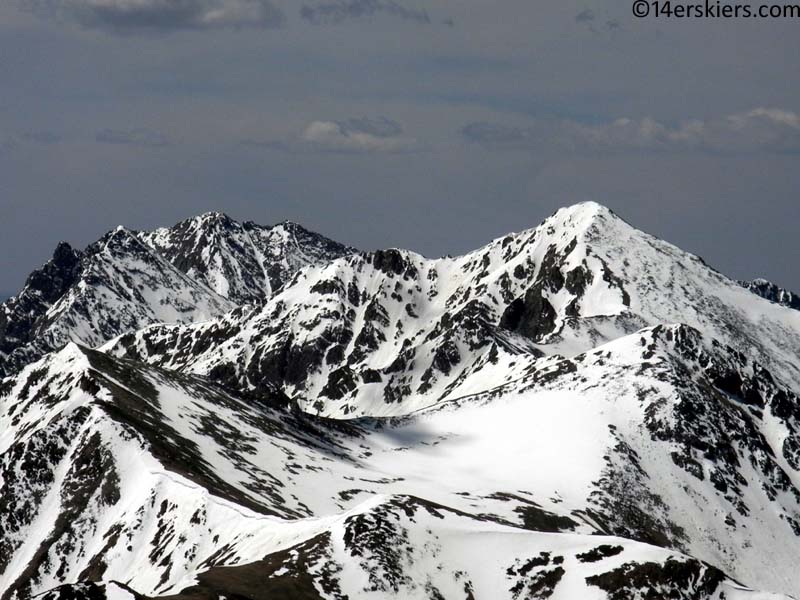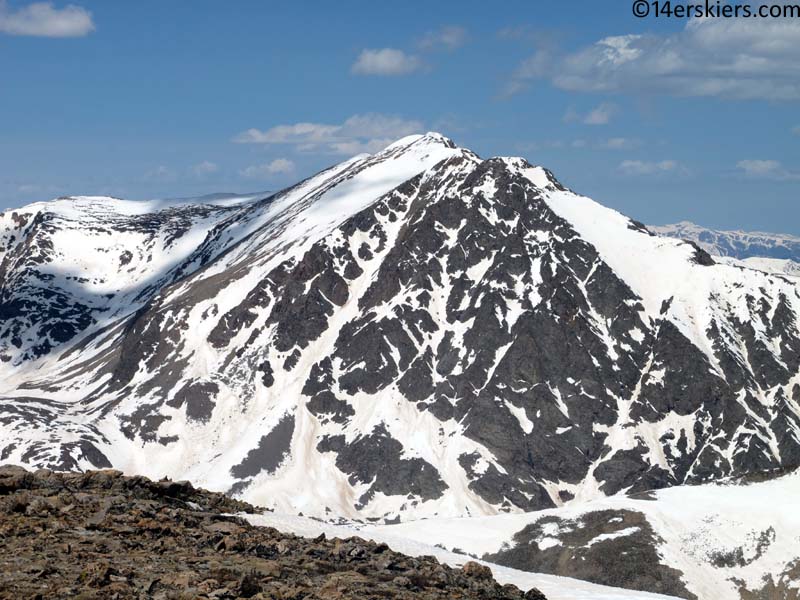 We were able to ski right off the summit, and I'll only include this photo because it looks a lot like a monoski, in my opinion.

A quick summit ridge ski brought us to the top of the couloir: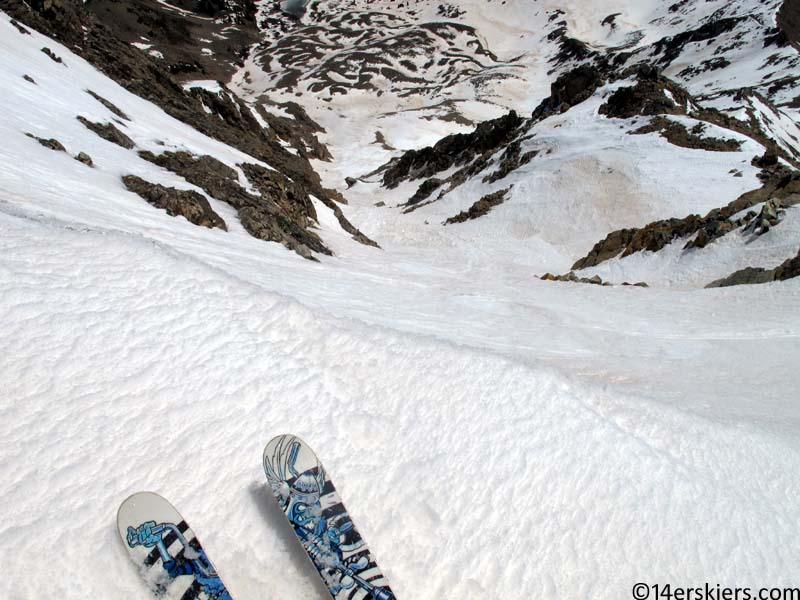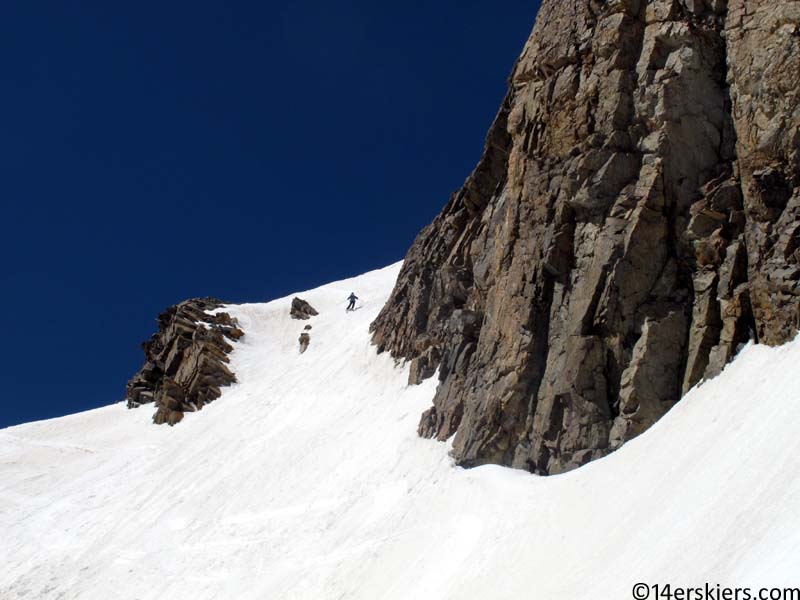 There was some debris and dirty snow, but most of it was easy to avoid and the snow quality was generally quite good.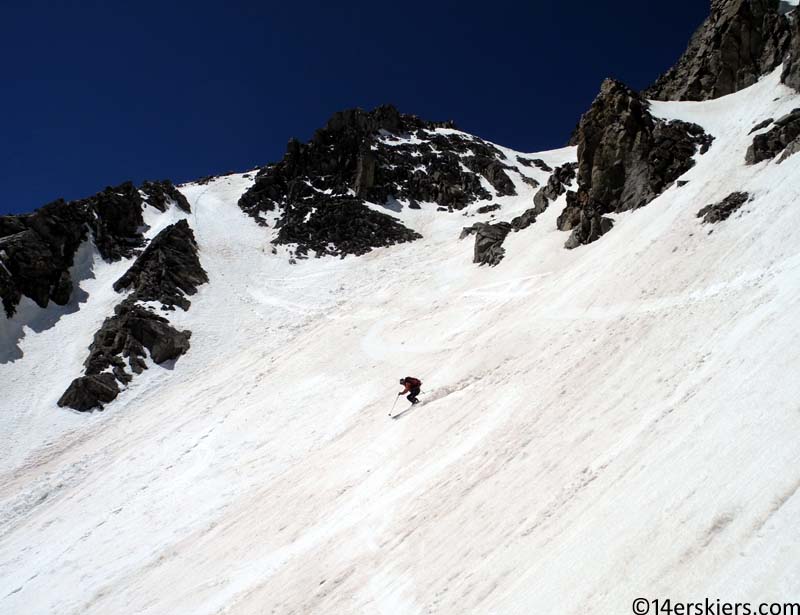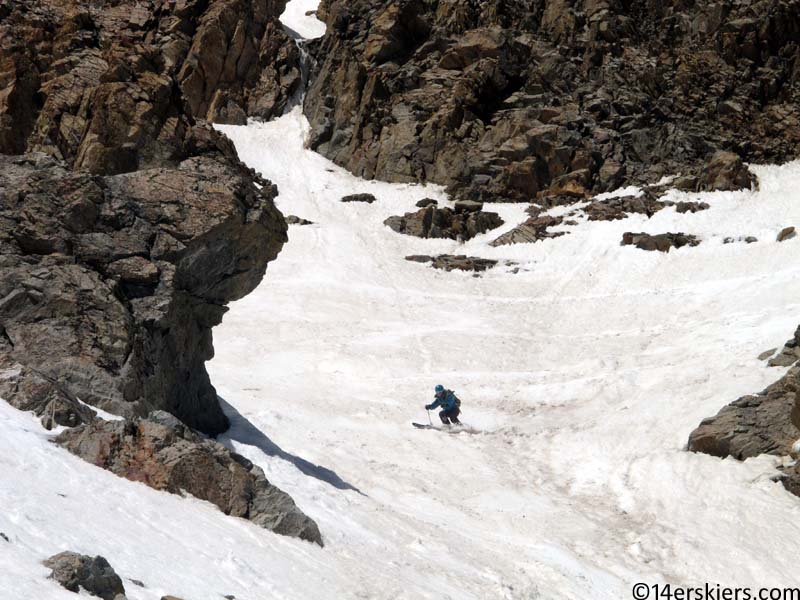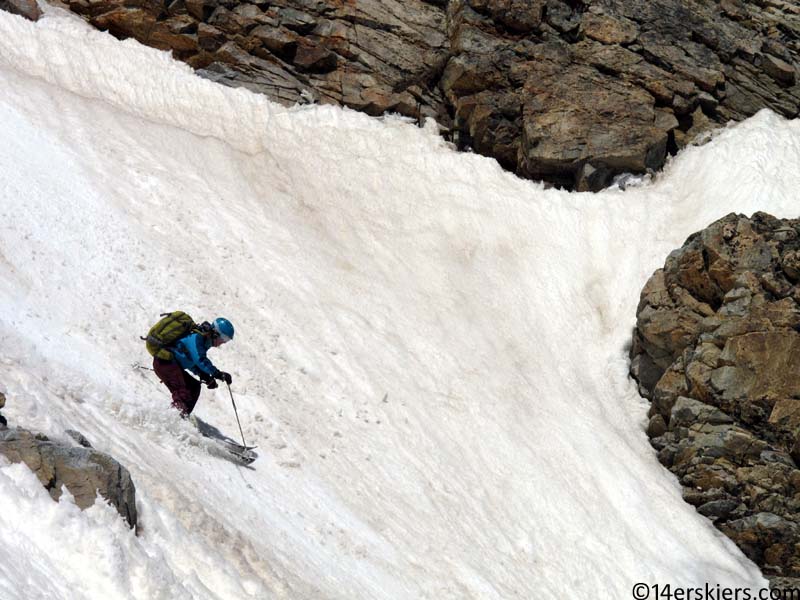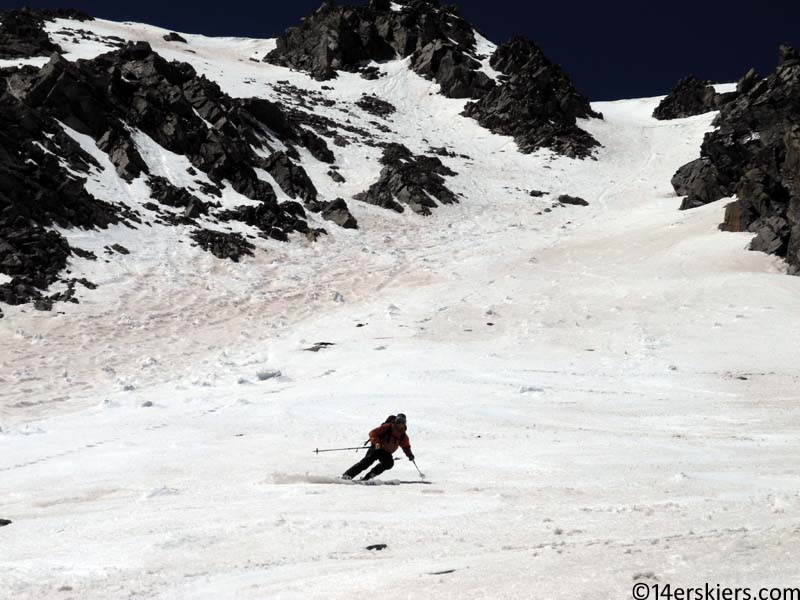 From the bottom of the Hopeful, it was a quick skin, with Twin Lakes behind, back to Hope Pass. As far as I know, this would be a legal bike ride, and would make a great loop when combined with the nearby CO trail.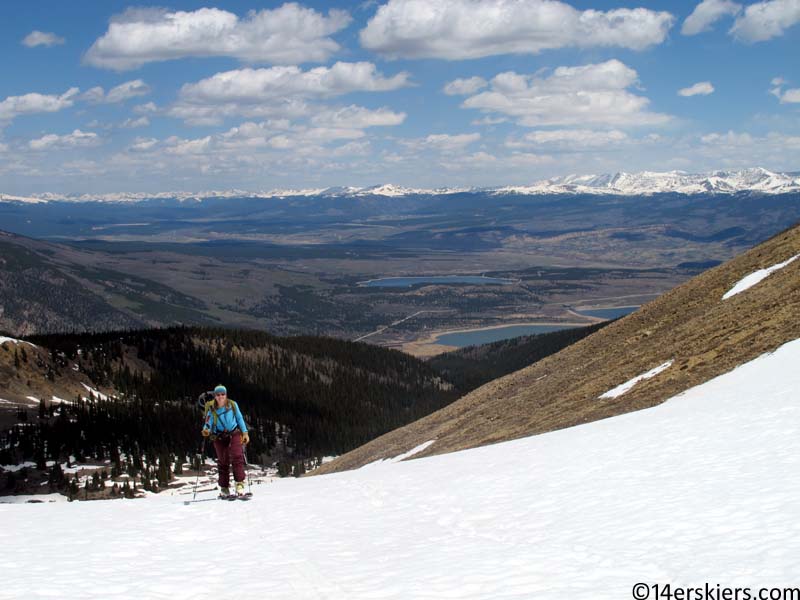 From Hope pass, we still had a few hundred feet of bonus turns, with some of the best snow of the day: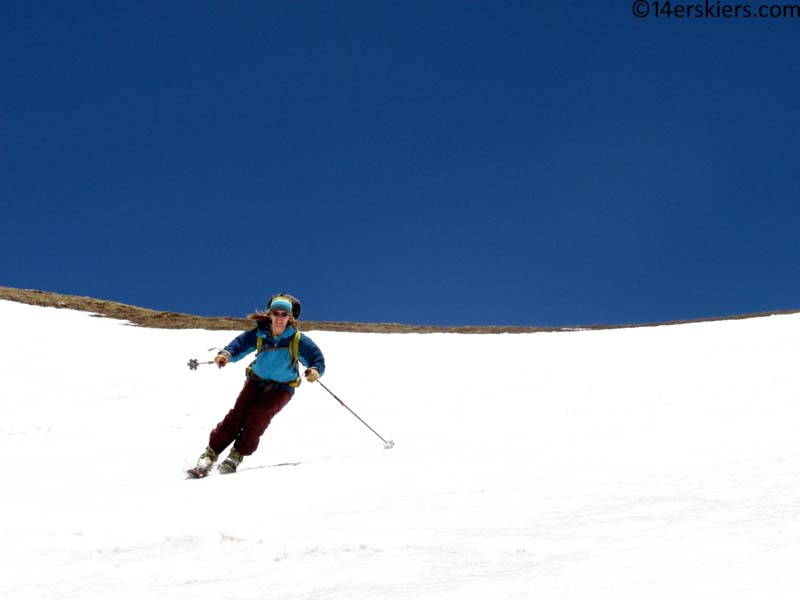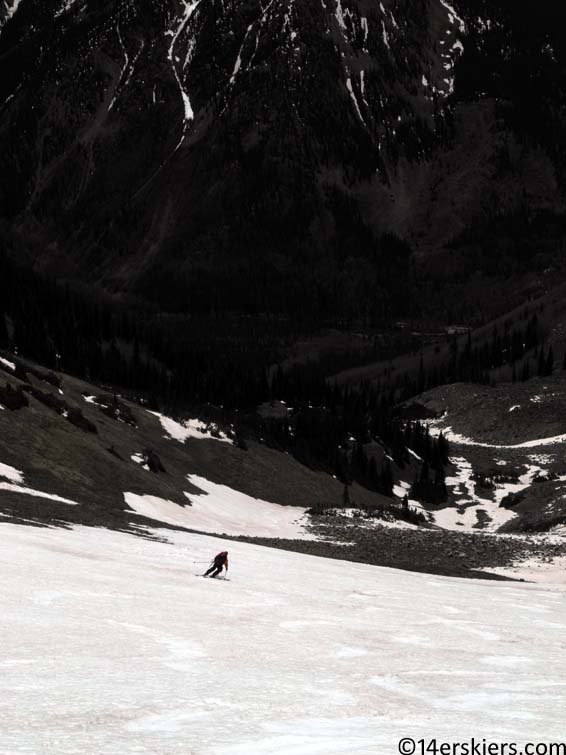 If you're looking for a fun, relatively straightforward ski descent, the Hopeful is a great choice, so put it on your radar.
Frank
loves snow more than anything... except his wife.  He ensures his food is digested properly by chewing it 32 times before swallowing.He is a full-time real estate agent serving
Crested Butte and Gunnison
and would be honored to send you his
monthly newsletter.
Latest posts by Frank Konsella (see all)
Summary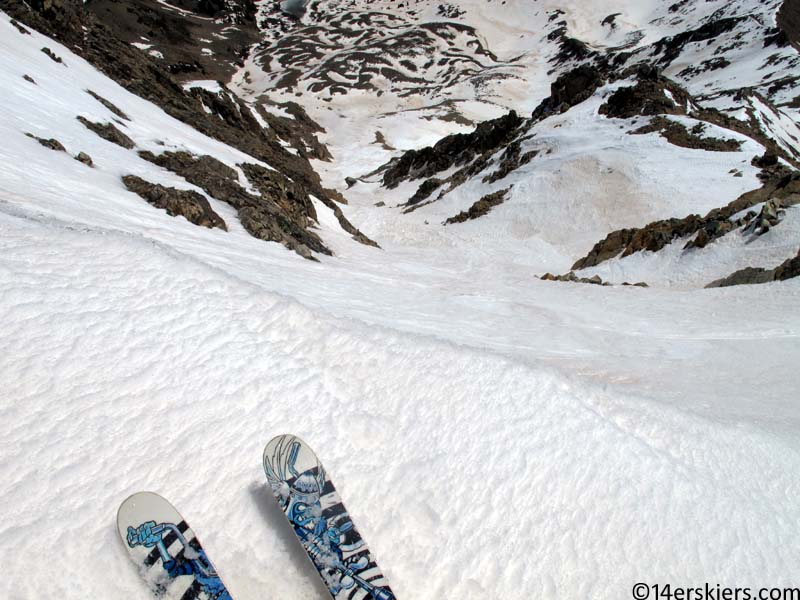 Article Name
Mount Hope: Hopeful Couloir 5.27.13
Description
Hopeful Couloir beckons backcounrtry skiers from US 24 south of Leadville. Finally, one Memorial Day weekend, we had to go check it out!
Author