A Cardinal Day on Gothic 5.25.13
(Last Updated On: June 4, 2013)
Most mountains have one, maybe two, good faces for skiing. It's a rare mountain indeed that has quality routes in all four cardinal directions. While we've skied the West, South (spoon), and East faces of Gothic quite a few times, we hadn't ventured onto the attractive North facing bowls until the last weekend of May. Count Gothic as one of those rare peaks that can indeed be skied in every direction.
We started the day off by hiking up 403, a trail that will probably be rideable a month from now. Jenny:

Here I am skinning up towards the North bowl. This bowl actually drops off a subpeak of Gothic.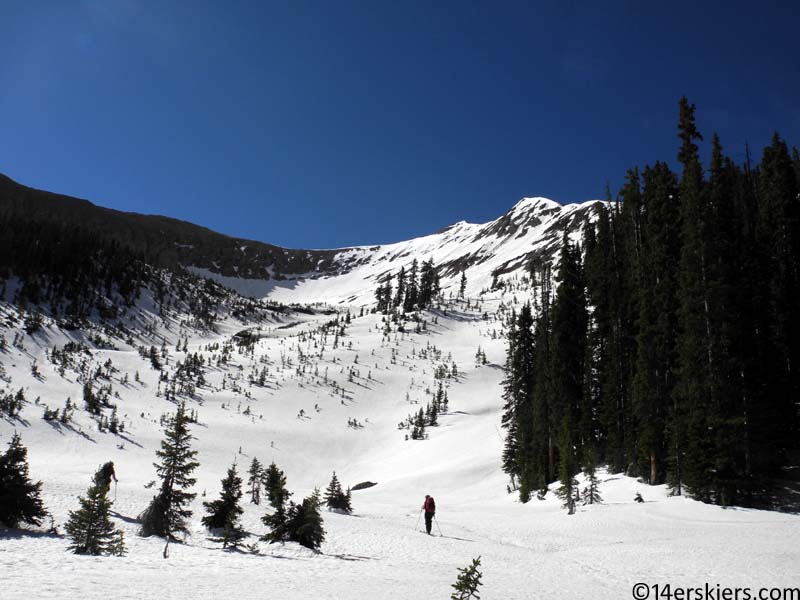 The South face of Maroon was looking amazing, but the dark rocks often heat up the snow and cause small wetslides which tends to make this route debris-filled.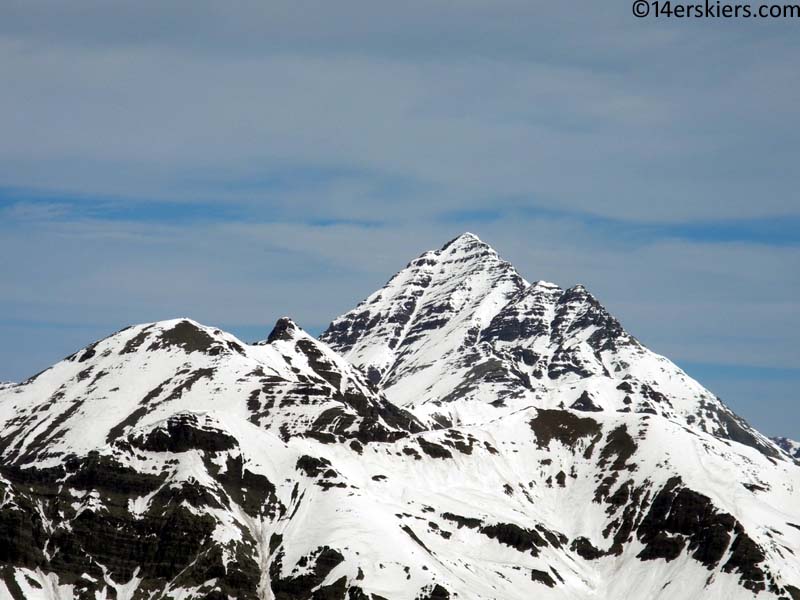 We booted straight up the face and with only a marginal freeze, we wasted no time dropping in. I choose a straightline right off the top.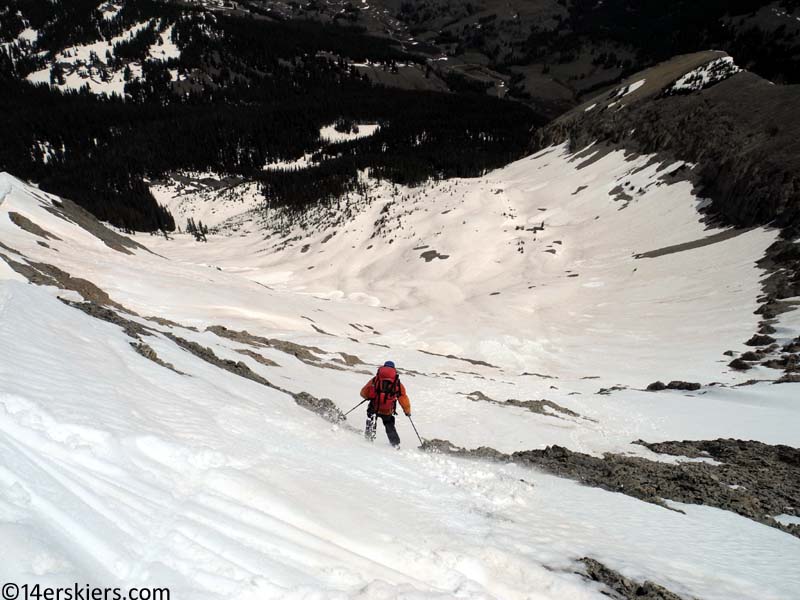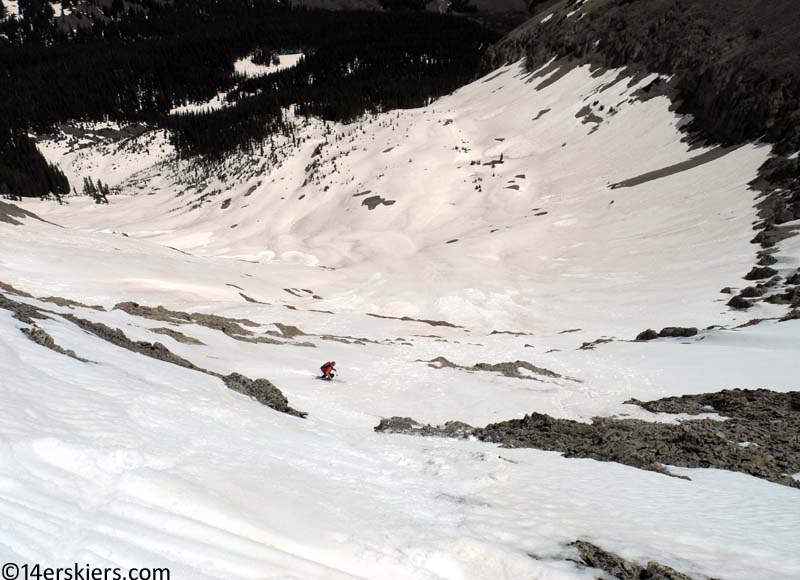 Jenny took the same line: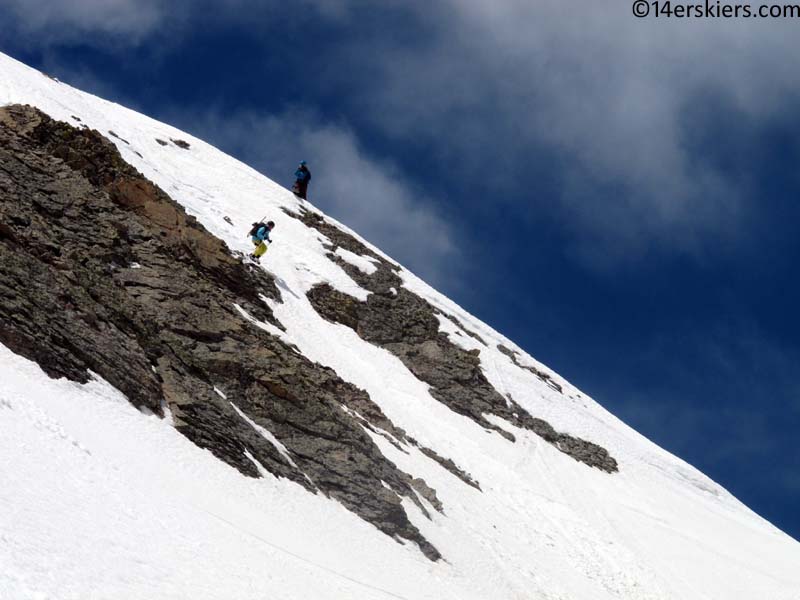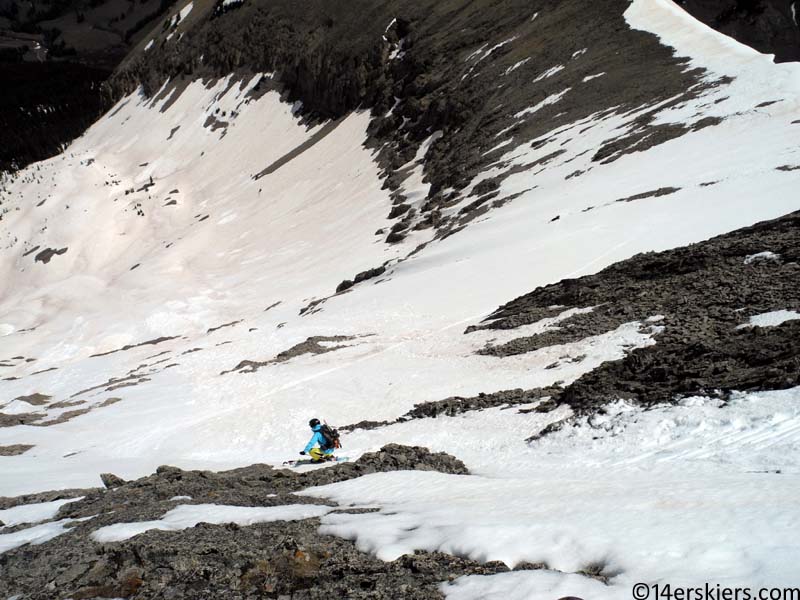 The snow was great: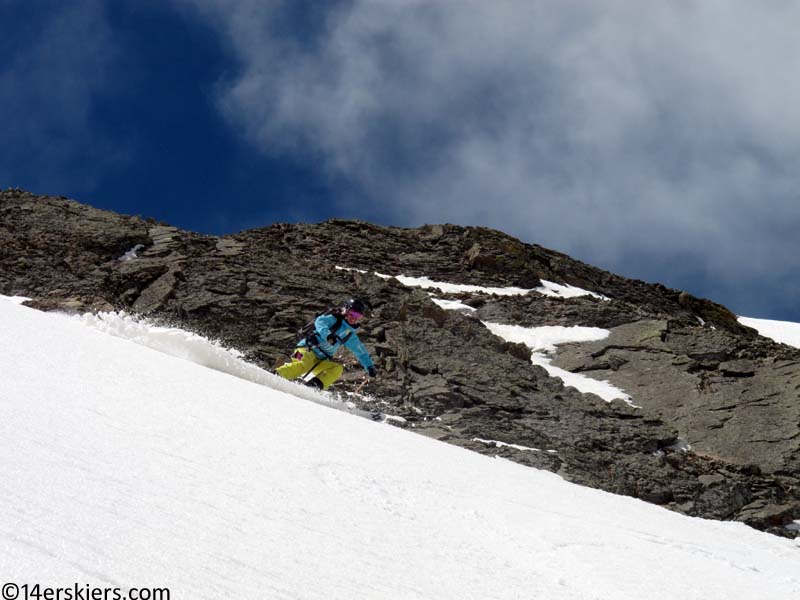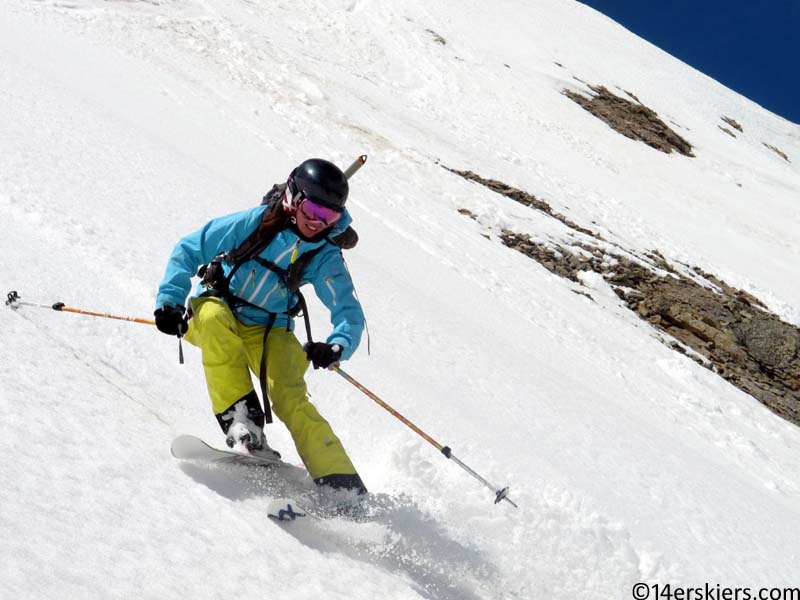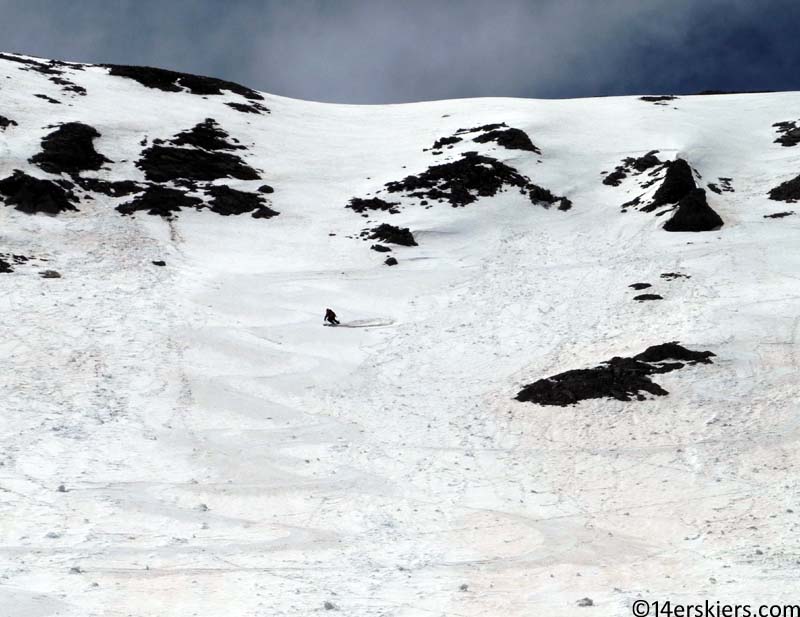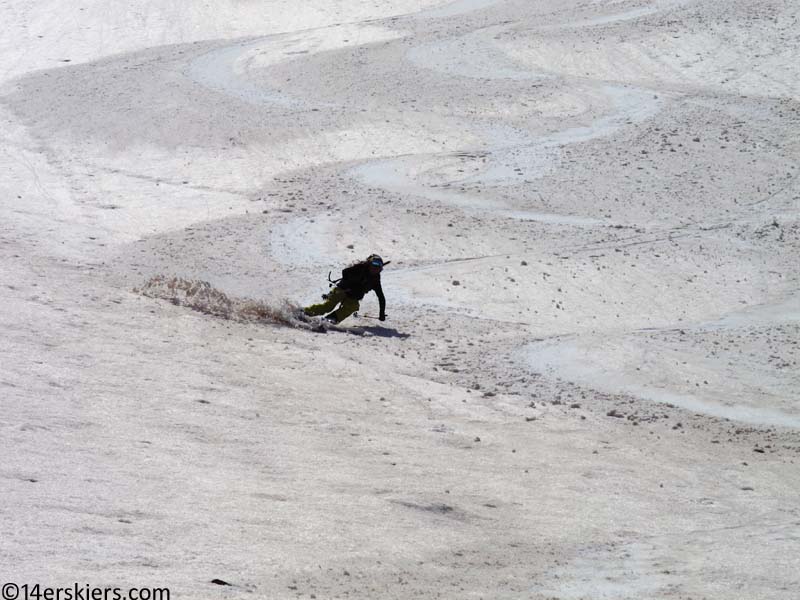 The next pitch, nestled up under some impressive rock walls, harbored the best snow of the day.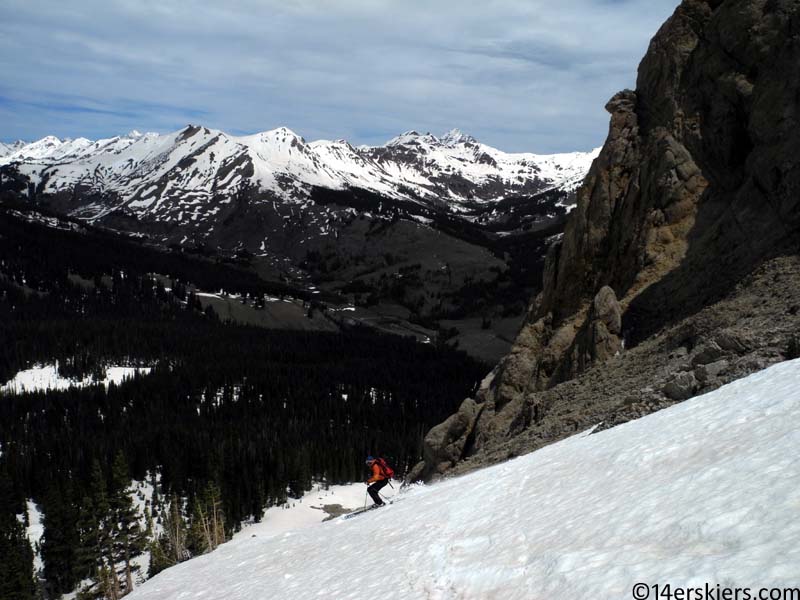 Brittany: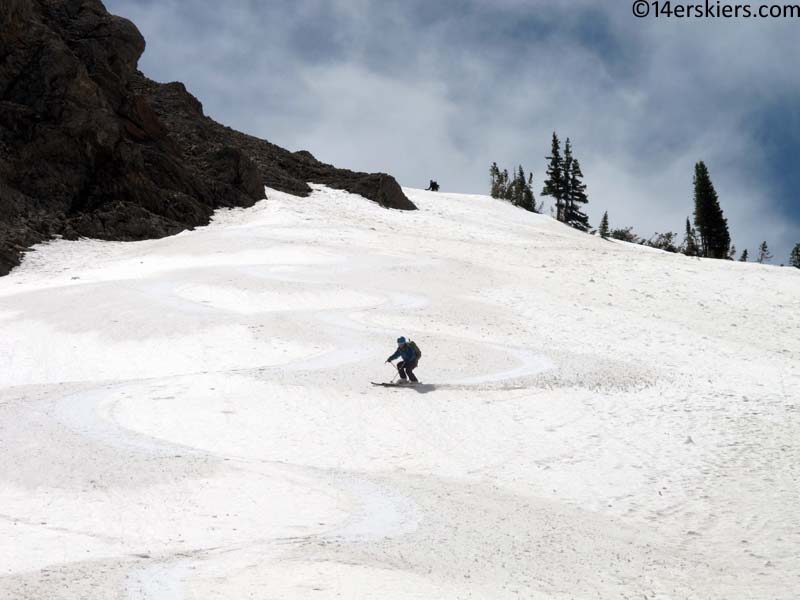 We were able to ski almost all the way to the East river valley, making this a nice, quick day- exactly what we were looking for just a couple of days after our long day on Precarious. This was a fun ski, one we'd gladly do again.
Frank
loves snow more than anything... except his wife.  He ensures his food is digested properly by chewing it 32 times before swallowing.He is a full-time real estate agent serving
Crested Butte and Gunnison
and would be honored to send you his
monthly newsletter.
Latest posts by Frank Konsella (see all)