A Yellowstone Steep Skiing Classic- Abiathar North Couloir
Our fourth day in Cooke City was our last. Doug was tired out from the day before and hightailed it back to Bozeman, while Brittany came down with a cold and decided an easier day at Bridger Bowl was in her future. That only left Tony and I- and Tony had to be at work at 5. No worries, we still had time for this local beauty of a line: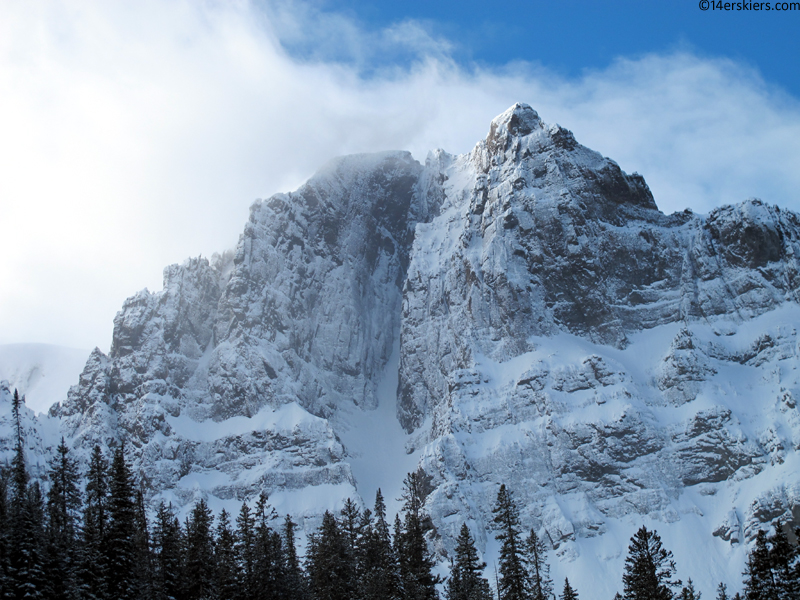 Our approach to the face was aided greatly by an older skintrack, weaving its way through some of the burn areas from 1988. We transitioned at the base of the couloir and started booting up. There was a bit of wind, so we kept getting hammered be spindrift avalanches falling off the cliff faces above, giving the ascent a strong alpinism flavor. Tony: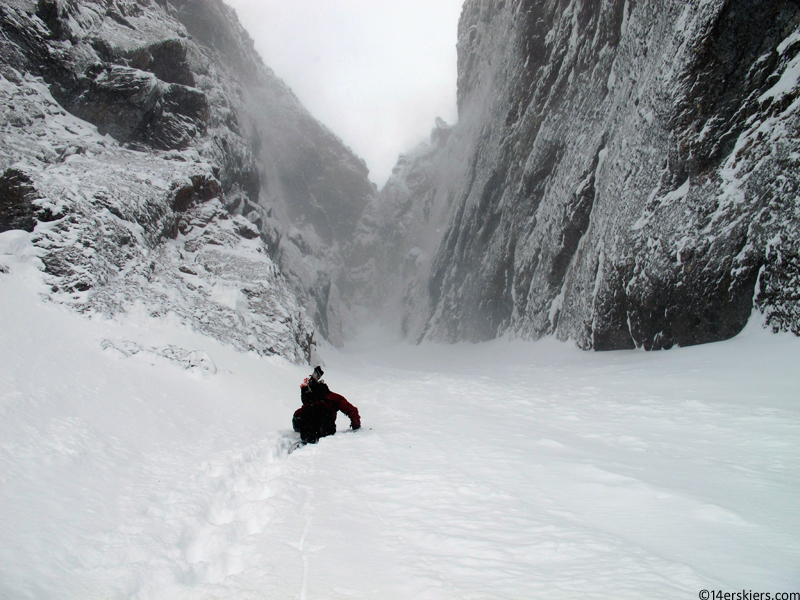 The interesting thing about this couloir is that the end of the couloir is basically overhanging, looking something like this: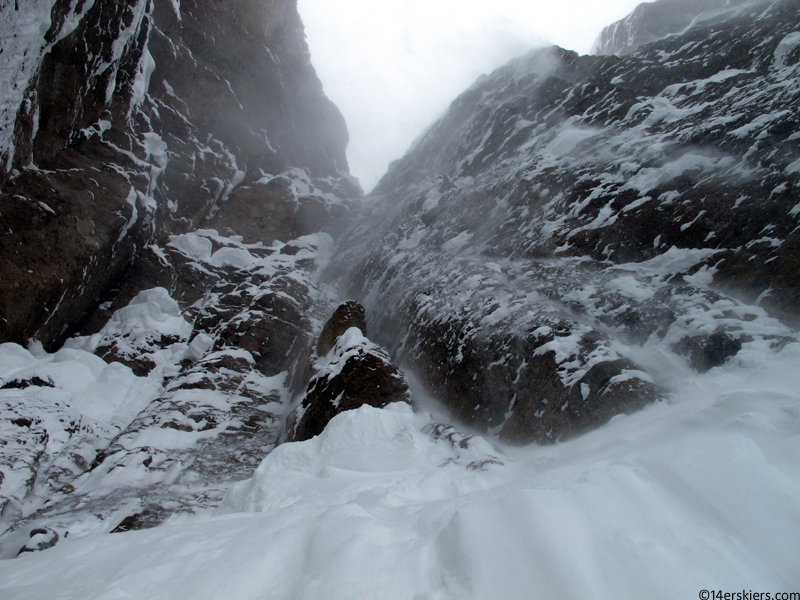 This was easily one of the more interesting spots I've ever been in my ski career- simply medieval in character and a tremendous location at the top of an amazing line. Hans Saari, Kris Erickson, and Stephen Koch continued to the summit of Abiathar via the "AC traverse" from here, but the vast majority of skiers will skip that climb/downclimb/traverse and ski from the top of the couloir. The start of the AC traverse: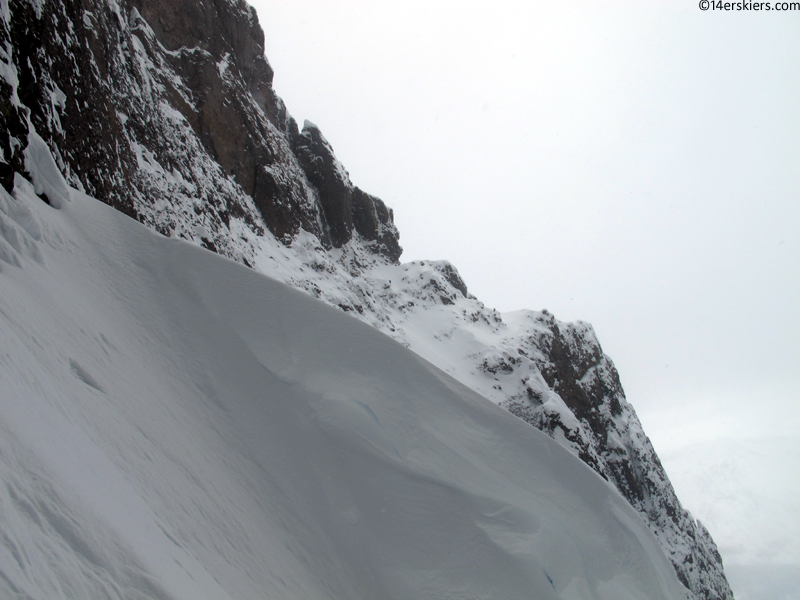 Tony gave me first tracks, which I happily accepted. The first 50′ or so were fairly steep, around 50*, and a bit affected by the spindrift and platform digging. Below that, however, it went super blower.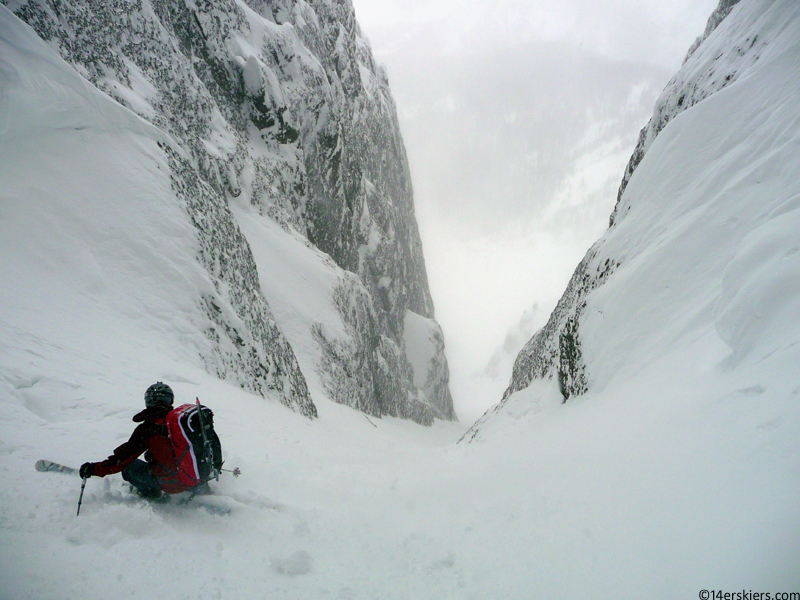 Tony in the steep and deep: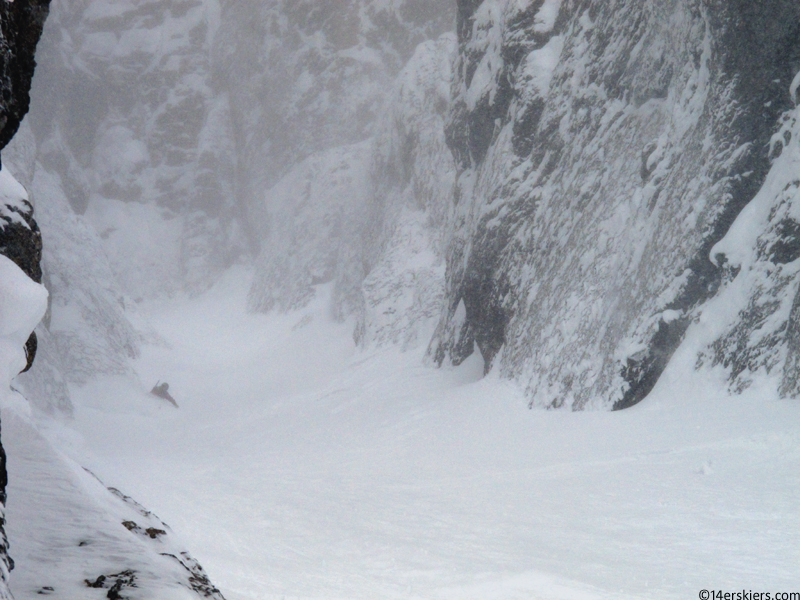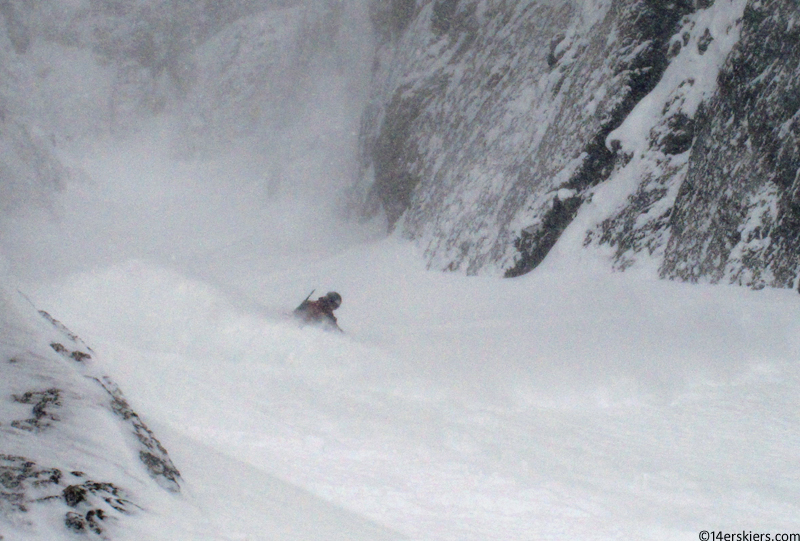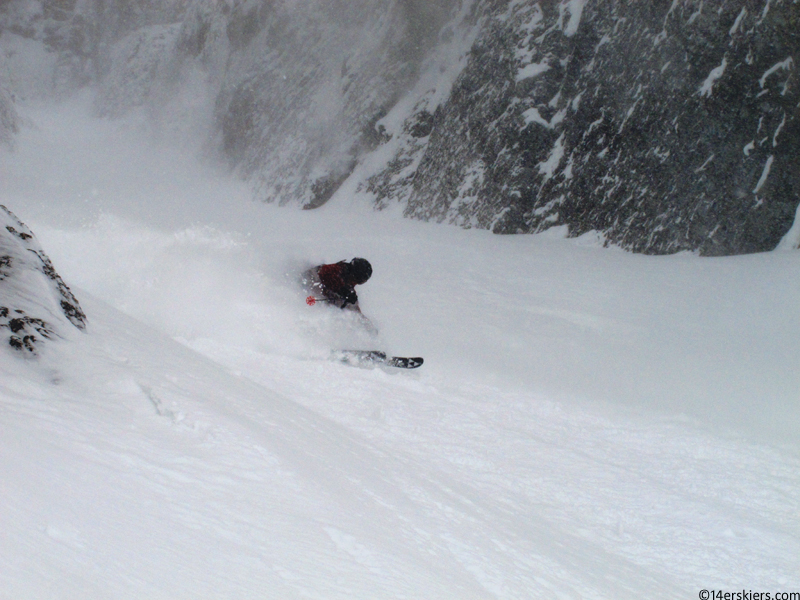 Continuing into the abyss…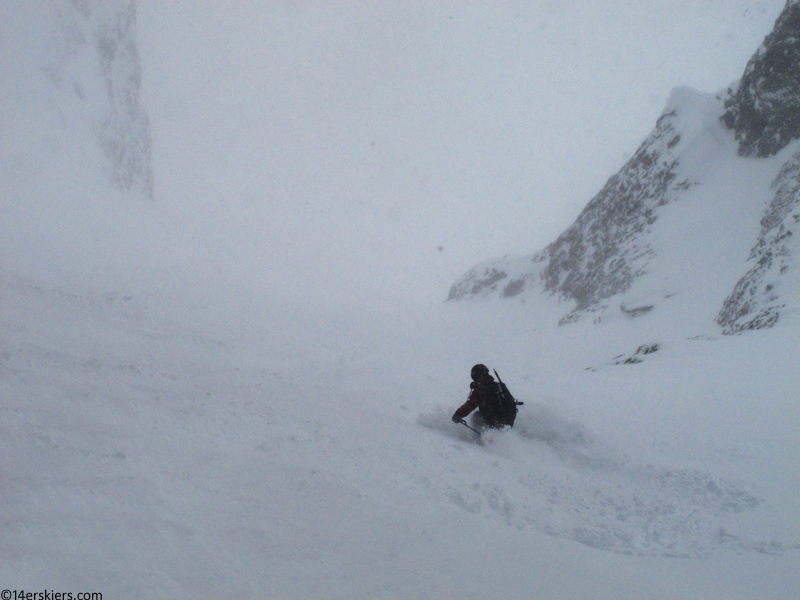 Spot the skier exiting the cooler…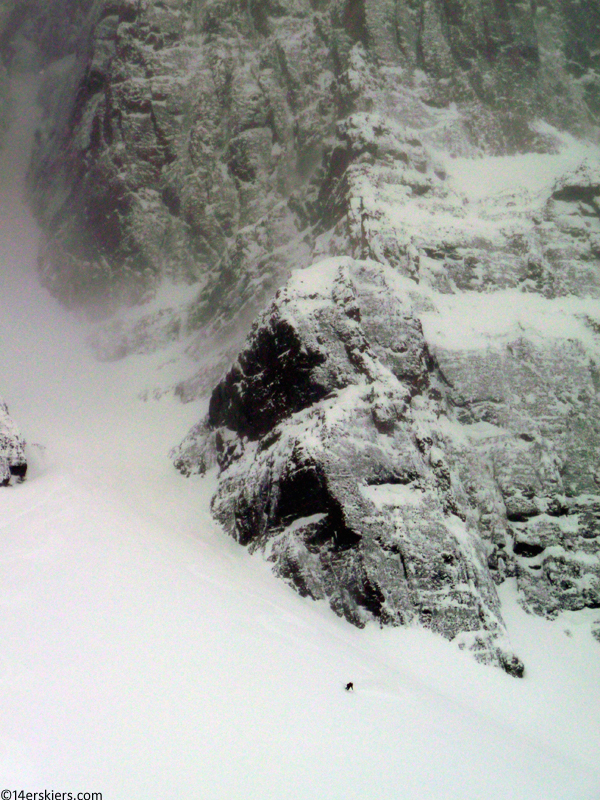 Abiathar's North Couloir easily ranks on my list of top 10 couloirs, even though it's pretty short and it doesn't start on a summit, or even a ridge. It's simply very aesthetic. We made our way down and passed this near the trailhead: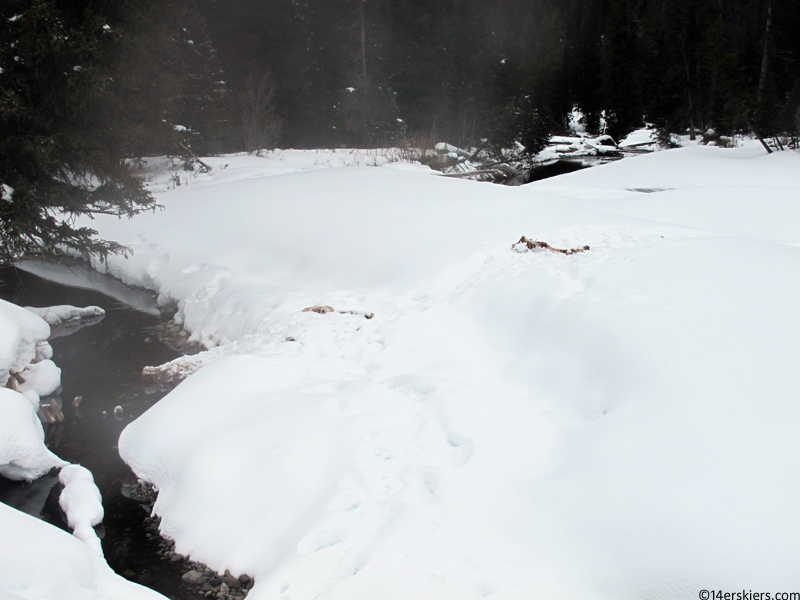 I told myself it was a wolf kill- they are plentiful in the area, and the scat on the skintrack looked a lot like a dog's- but with fur in it. Tough to say, though, since I'm no scat expert. At the very least it was nice to be in an area where even the possibility of it being a wolf kill was real- something that sadly cannot be said here in CO. The drive back to Bozeman took us through Yellowstone and plenty of wildlife: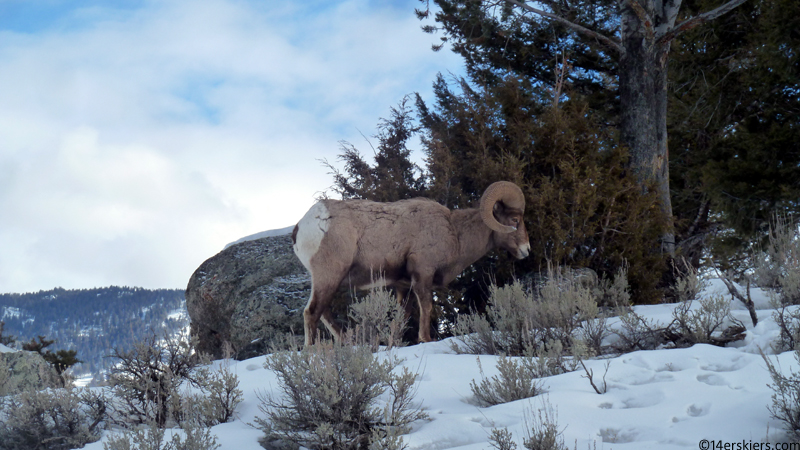 Traffic jam in Mammoth Hot Springs: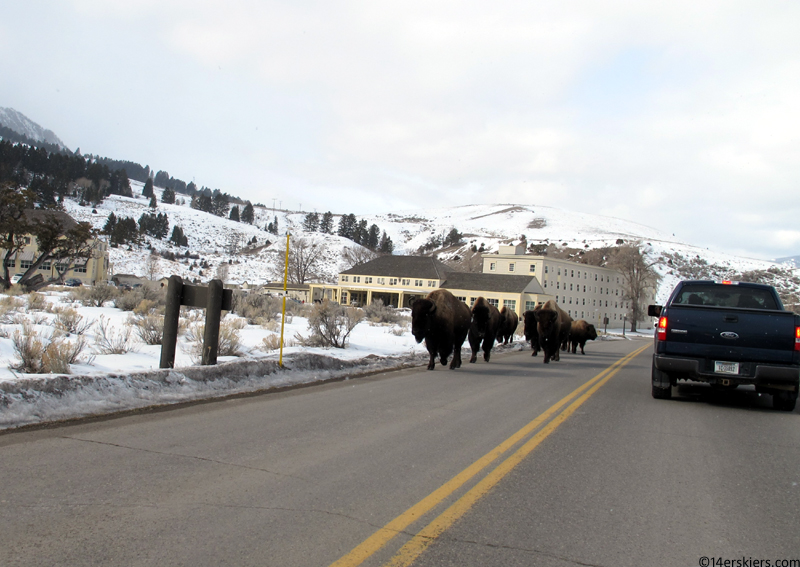 Thanks for reading- there's still more to come from Cooke City…
Cooke City Posts:
Day 1
Day 2
Day 3
Day 4
Frank
loves snow more than anything... except his wife.  He ensures his food is digested properly by chewing it 32 times before swallowing.He is a full-time real estate agent serving
Crested Butte and Gunnison
and would be honored to send you his
monthly newsletter.
Latest posts by Frank Konsella (see all)