(Last Updated On: January 6, 2013)
With decidedly average ski conditions and a persistent weak layer that won't be going away anytime soon, Brittany and I will keep throwing an ice climbing day into the mix to keep things fresh. This time, we headed to a semi-local climb with Scott Yost just a bit upriver of the Black Canyon of the Gunnison. Finding the right spot to park and walk down to the Gunnison river and the start of the falls is the key to this climb, and stories abound of climbers wandering around the scrub oak trying to find Chipeta.
Part of the Blue Mesa reservoir is still open water, and with temperatures well below zero that made for an interesting fog bank and it was even snowing- true lake effect snows. Keeping watch: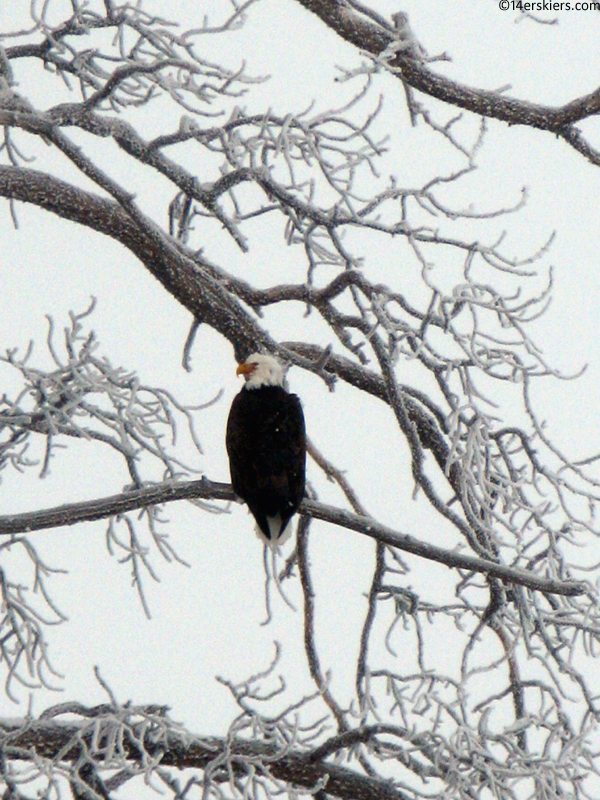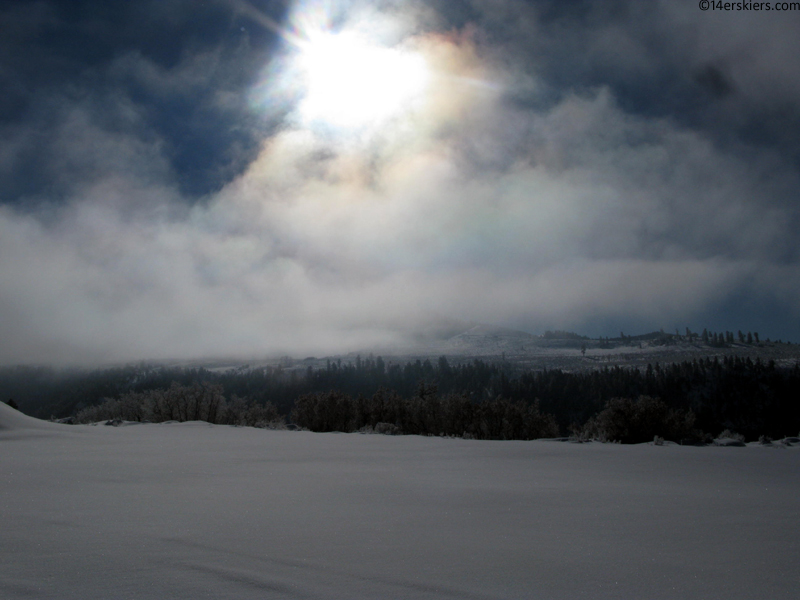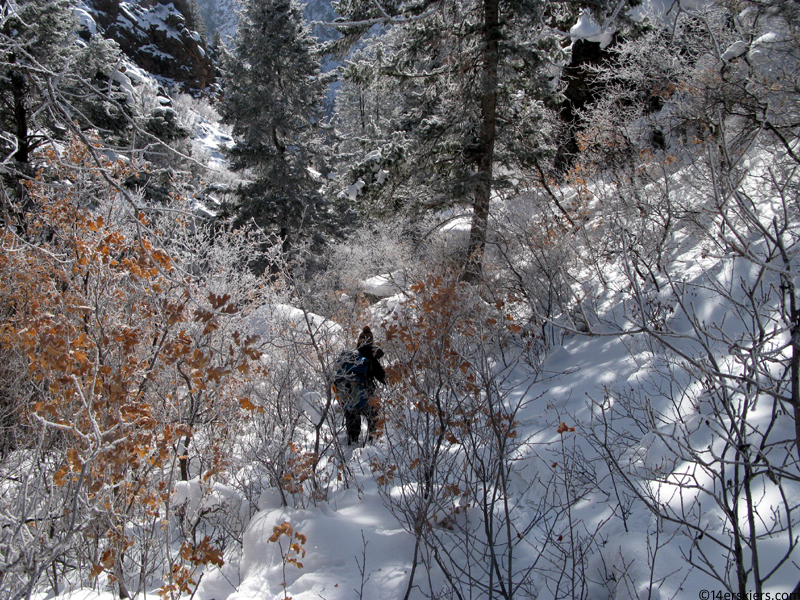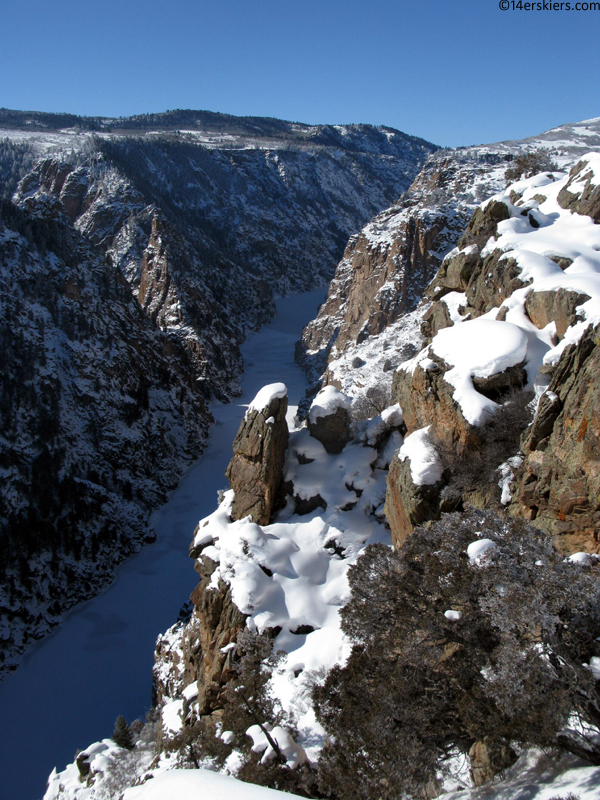 There is a little bit of ice right before the main waterfall- we downclimbed the first and rapped the second.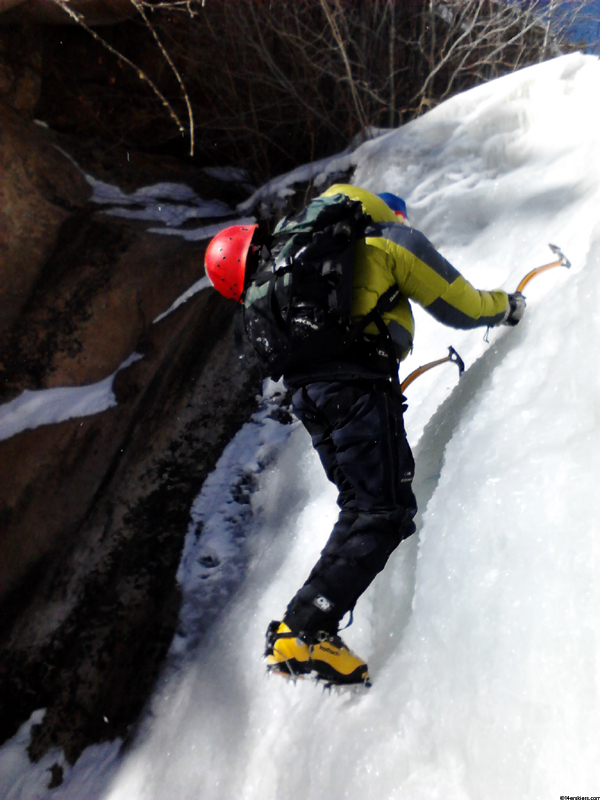 Fromm there, you just set up off the bolts and rappel down to the river. Brittany and I went together while Scott belayed up top. It's a really cool spot down here!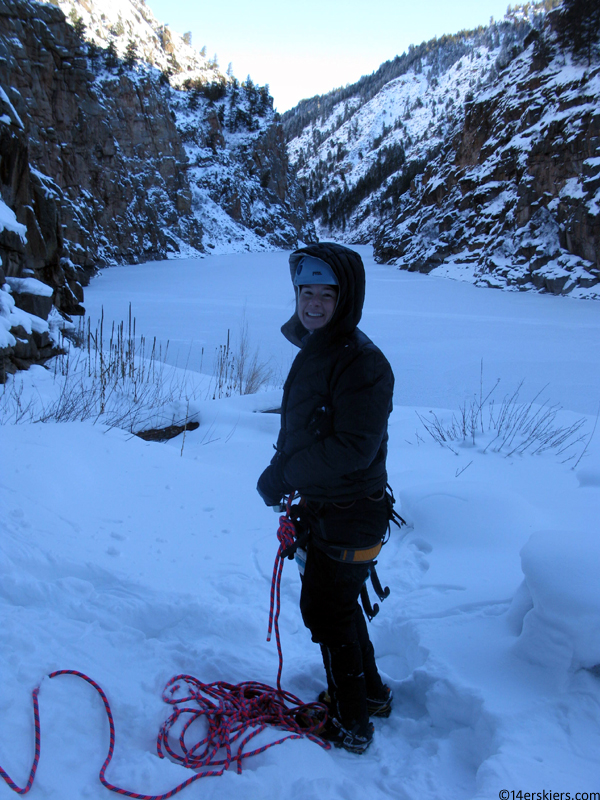 Brittany at the beginning of the climb: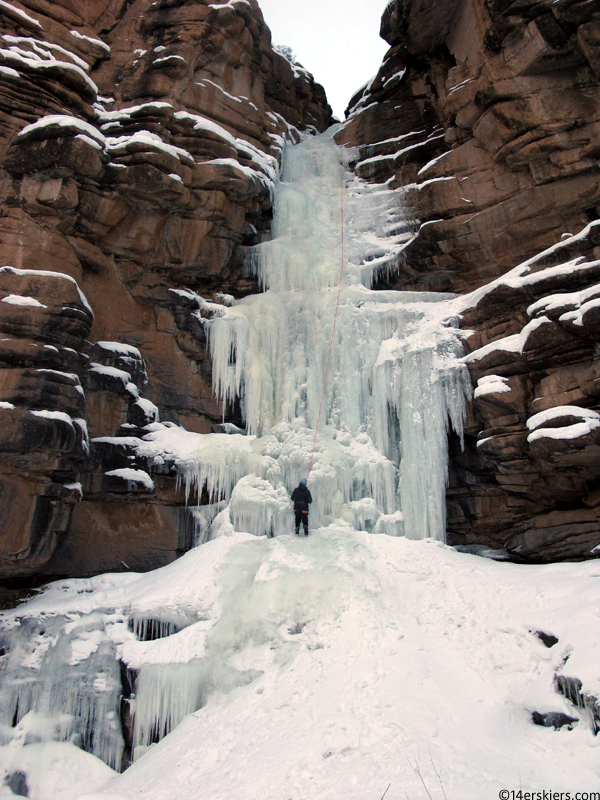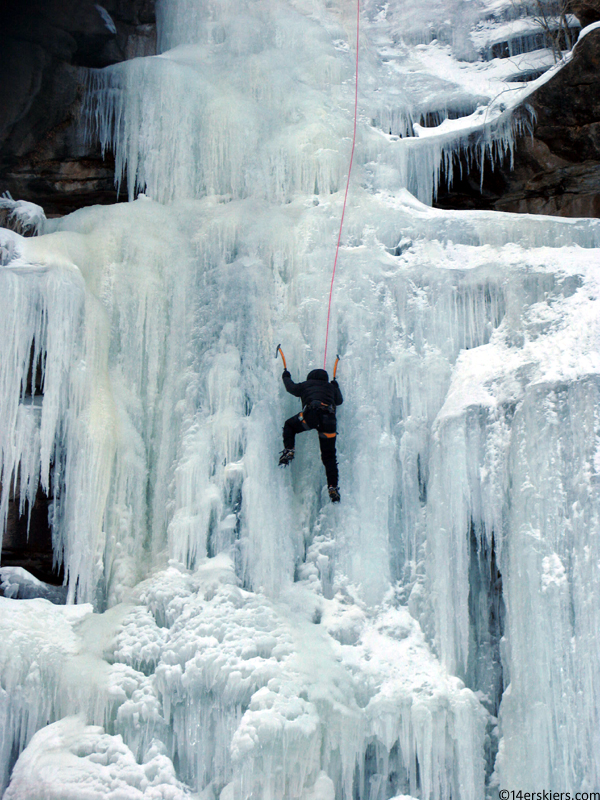 Some of the harder climbing of the whole day is actually this small climb just above the belay station. Make sure you can get back out!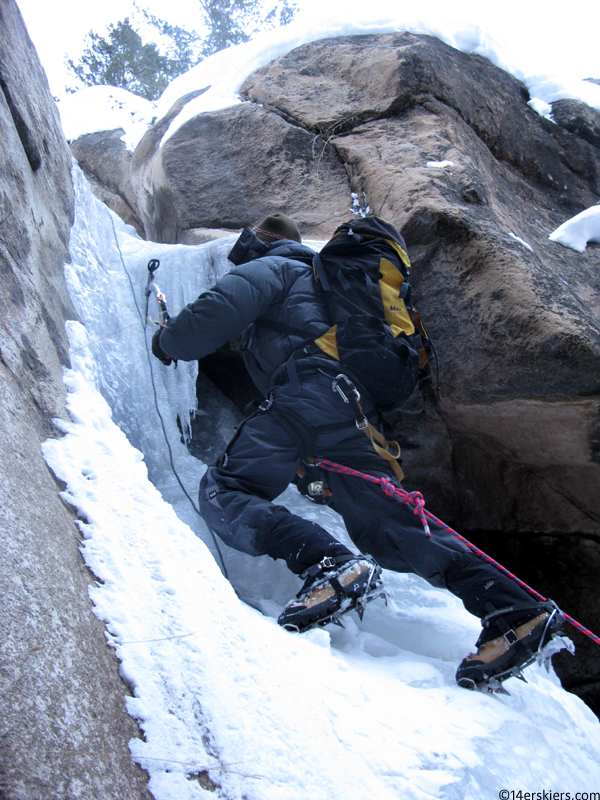 It was a great place for some close-ups, though: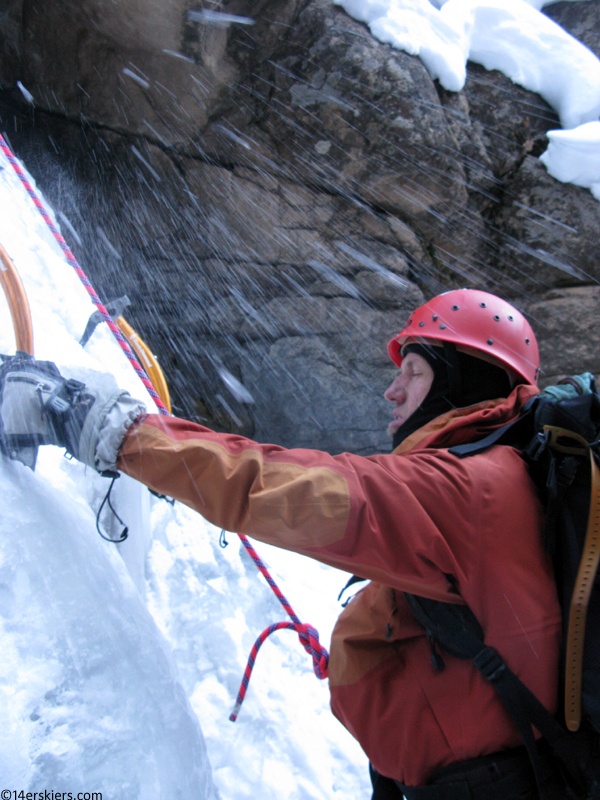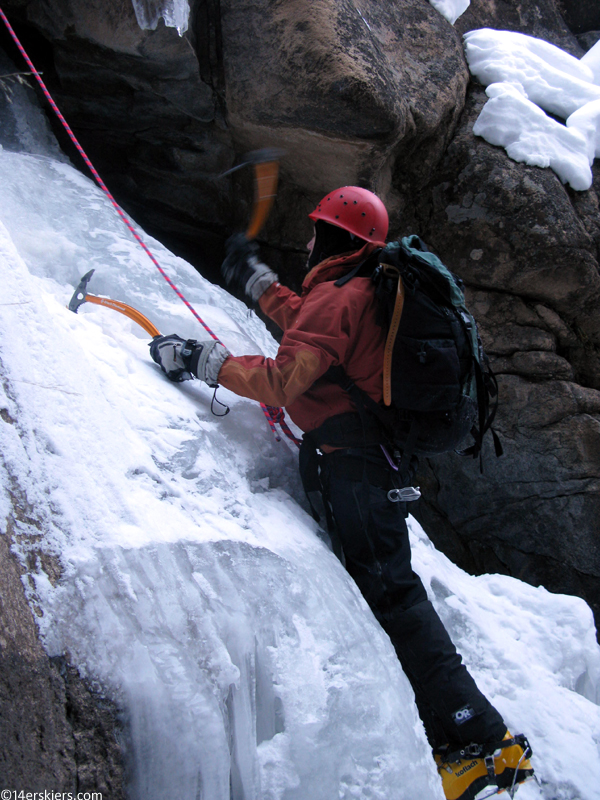 Lots of fun and an amazing place to visit. Don't worry, we have some ski reports coming up…
If there is one thing you absolutely need for ice climbing, it's a puffy. Great deals here:

Frank
loves snow more than anything... except his wife.  He ensures his food is digested properly by chewing it 32 times before swallowing.He is a full-time real estate agent serving
Crested Butte and Gunnison
and would be honored to send you his
monthly newsletter.
Latest posts by Frank Konsella (see all)