Why I Love Mountain Biking at Hartman Rocks
(Last Updated On: November 1, 2017)
Undoubtedly, Crested Butte has some of the best mountain biking in the country, and perhaps even the world. The miles of trails and the terrain we can access is hard to parallel. But, the window of opportunity for some of our best rides is short. While the season in Gunnison remains much longer. Hartman Rocks is a go-to for us from spring through the end of fall.
Only 30 minutes away from Crested Butte, I feel incredibly lucky that we have easy access to the high desert terrain of Hartman Rocks. We don't need to travel hours to Grand Junction or Fruita or Moab to have the desert experience. We have it just a quick jaunt away. With over 40 miles of trails in the area, there's plenty to ride without getting bored.
The typical season at Hartman Rocks runs from mid to late April to sometime in November. For the shoulder seasons, in general, Hartman Rocks is good when the skiing (in Crested Butte) isn't. Even in summer, when it's pouring rain up the valley, it's often dry down in Gunnison. So, we sometimes find ourselves riding in the desert even in July.
In 2002, raced my first cross-country mountain bike event at Hartman Rocks, called "Rage in the Sage". That was long before I lived here in Crested Butte, and I had never ridden there prior to this experience. I fell in love it then, and I still love riding there now.
So, if you are visiting Crested Butte, it's certainly worth a stop in Gunnison to ride at Hartman Rocks. And here's some pictures to show you exactly why…..
Freefall
There are many easy trails to ride at Hartman Rocks, but Freefall is certainly one of the hardest.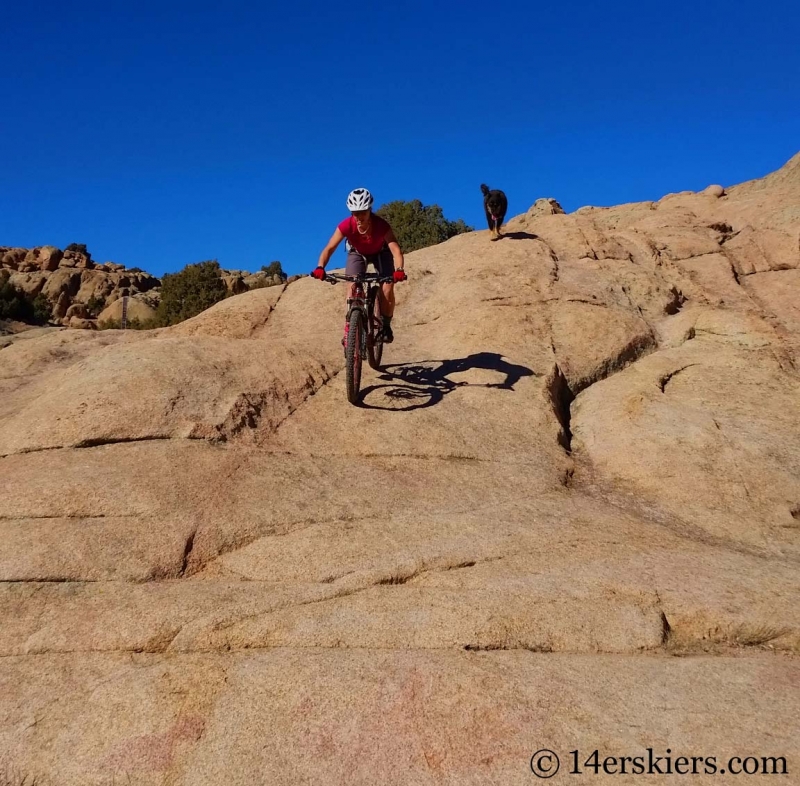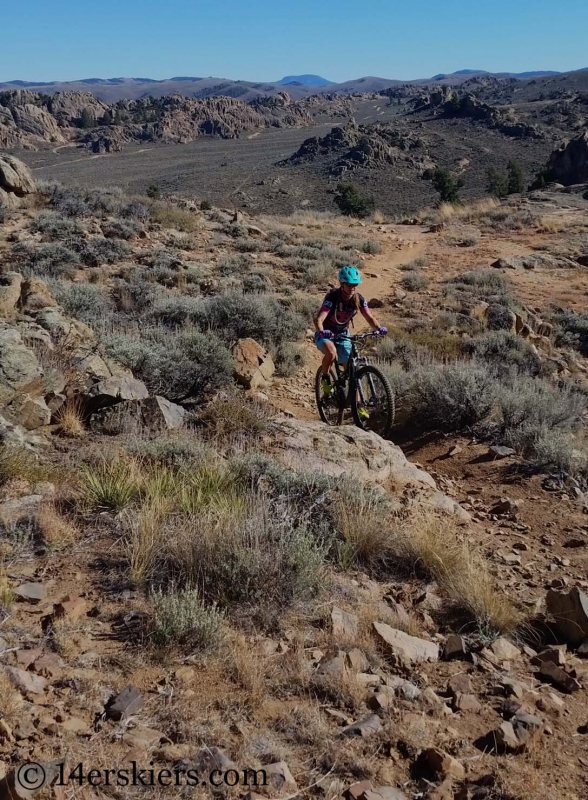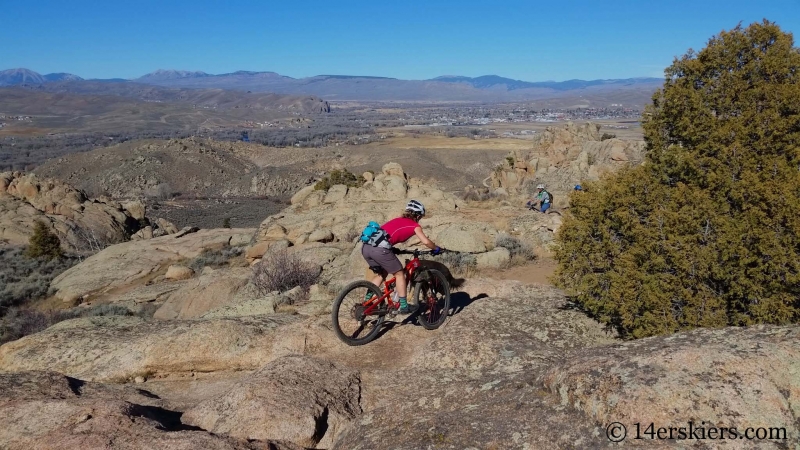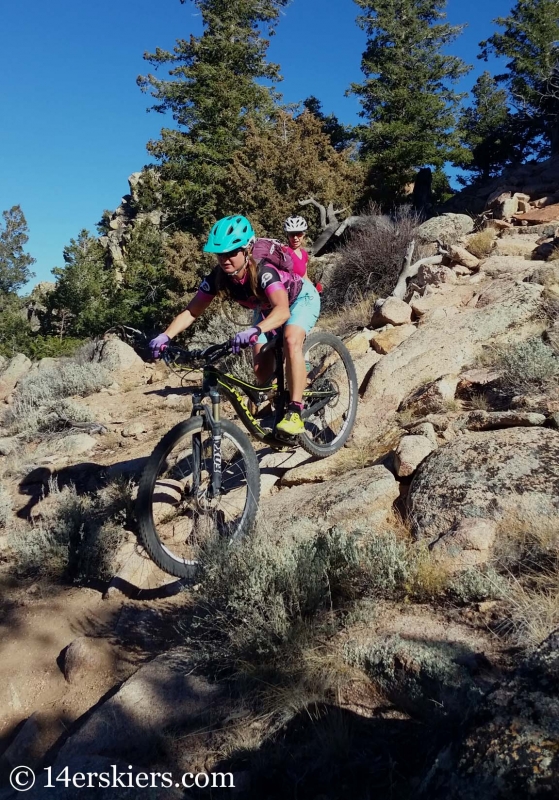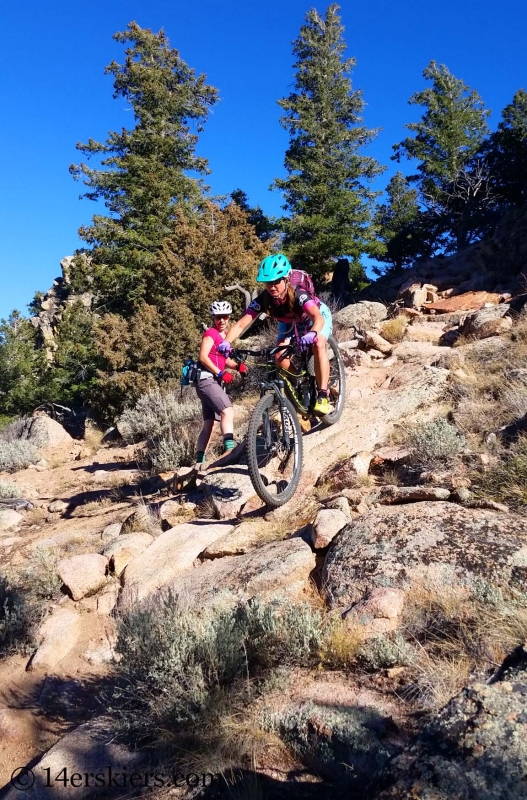 Graceland
An intermediate trail, most of which was formerly called 'Water Treatment'.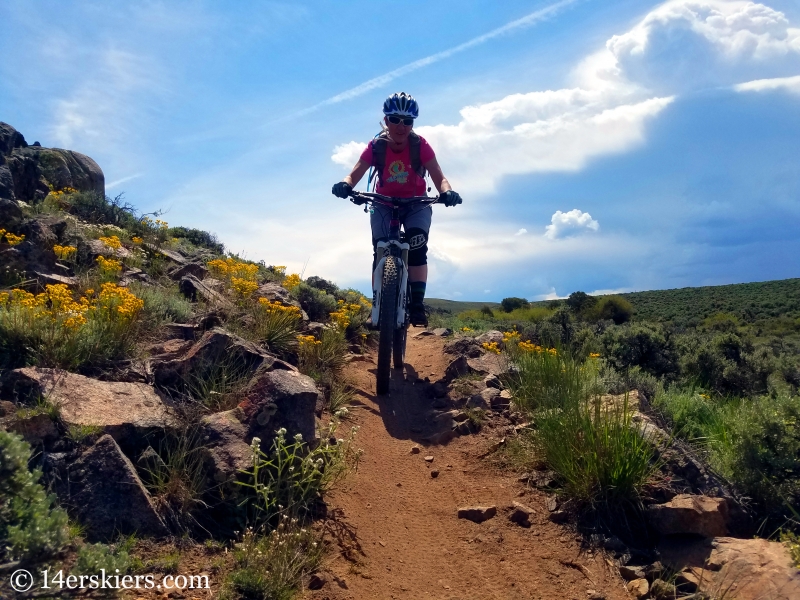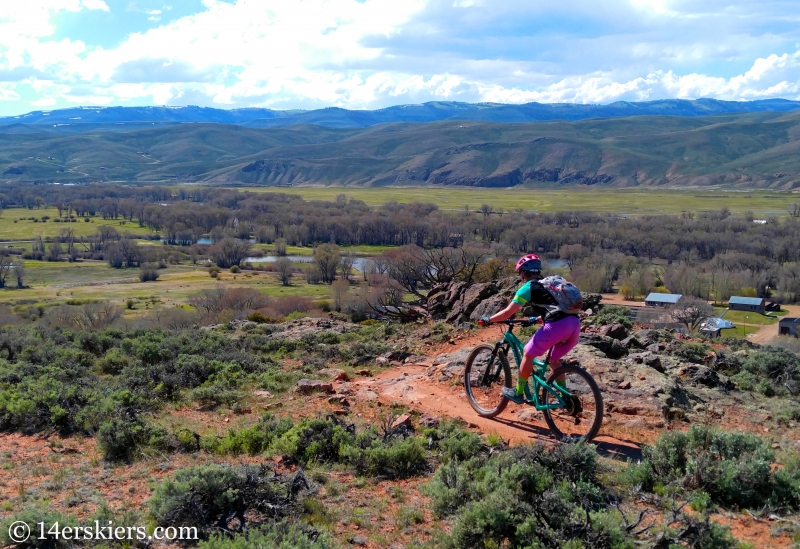 Gateway
Gateway is among my most favorite trails. It is an intermediate trail with occasional advanced features to keep riders entertained.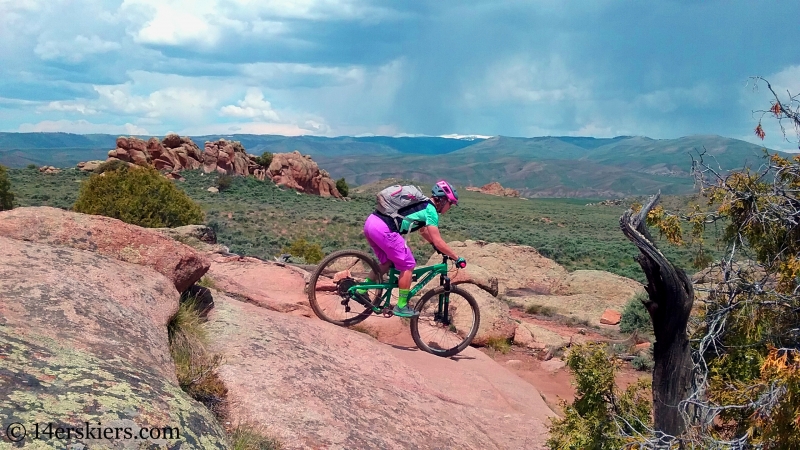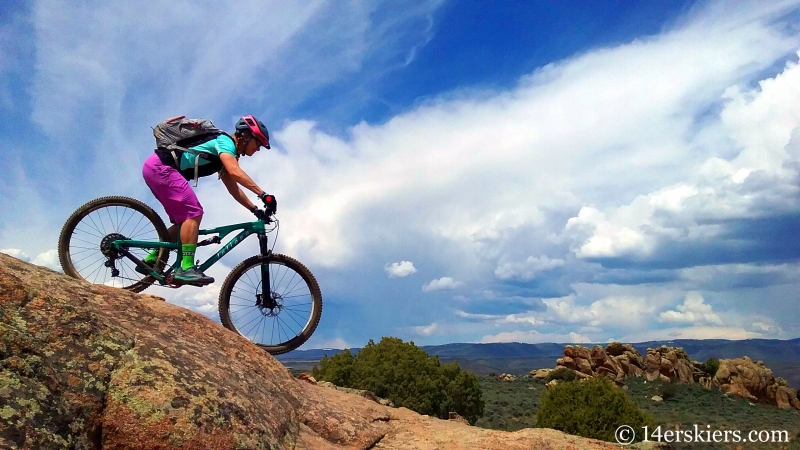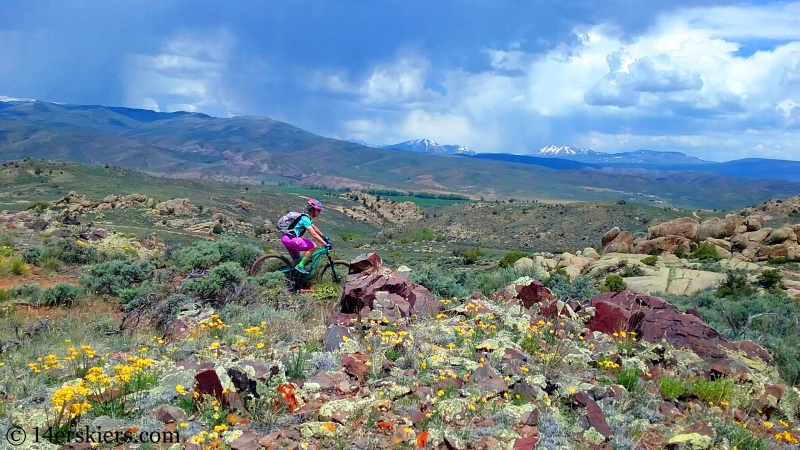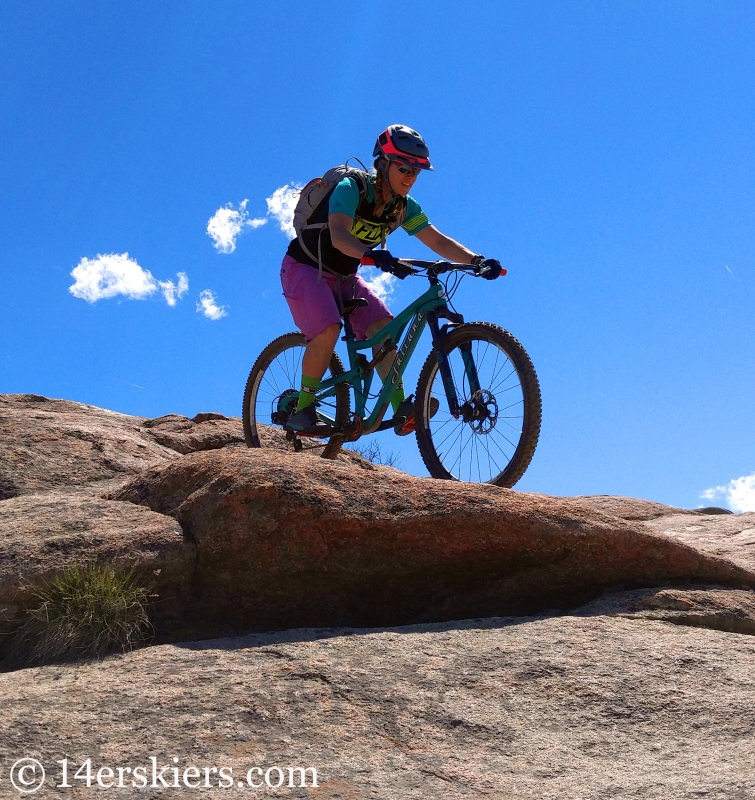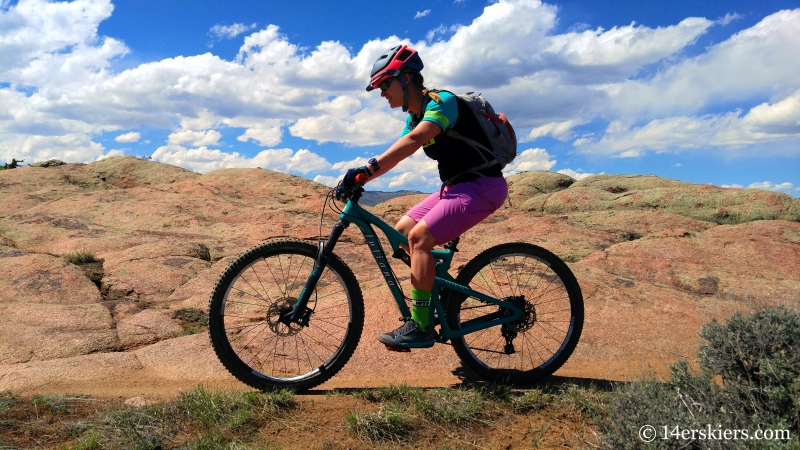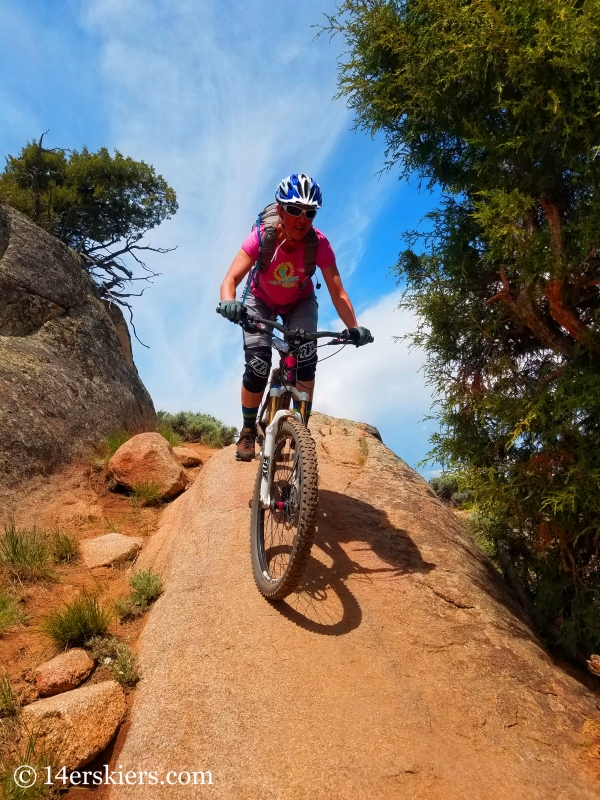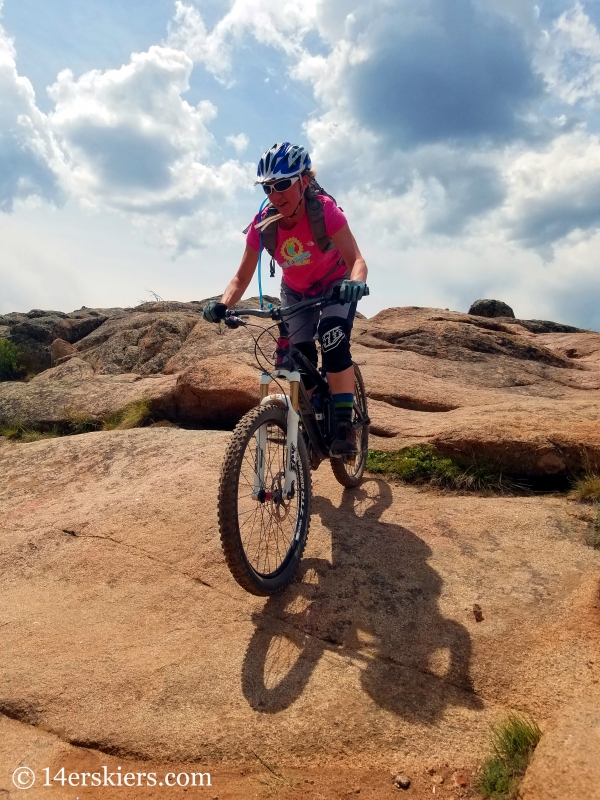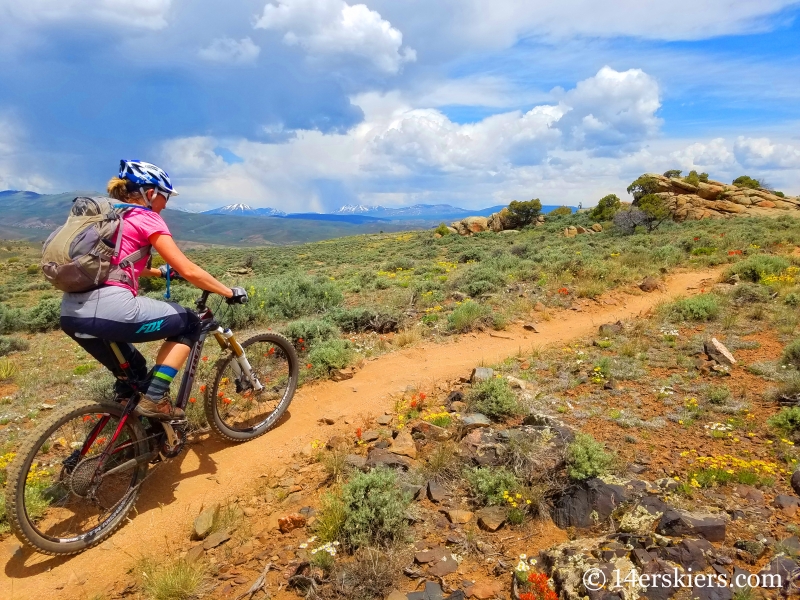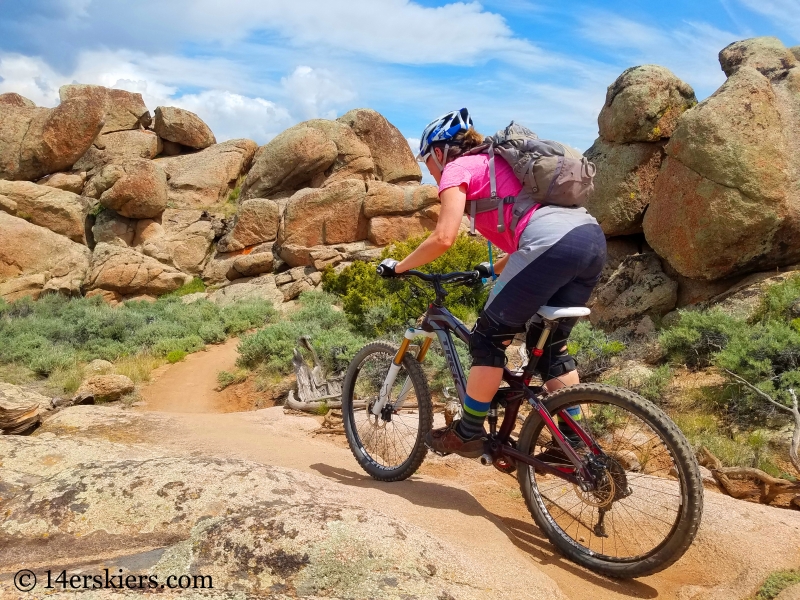 Ring Dike
An advanced trail that spans the a geologic dike, full of technical features.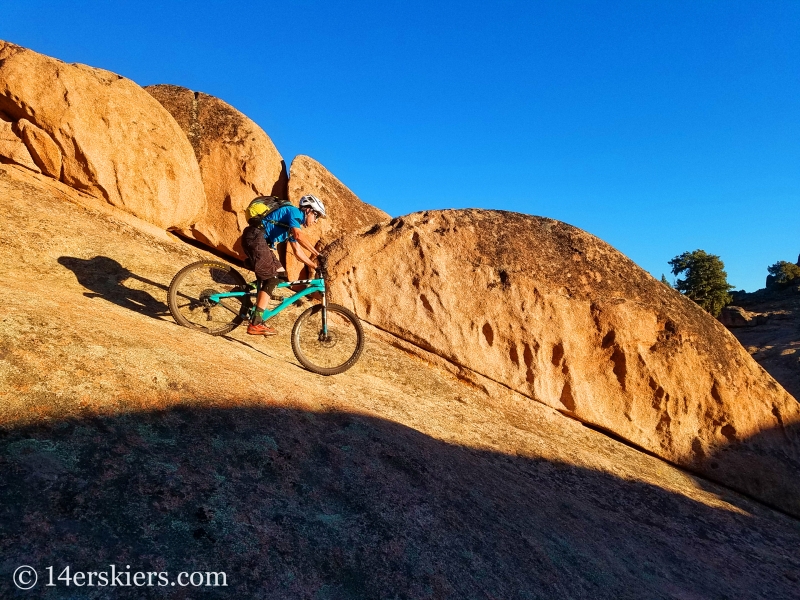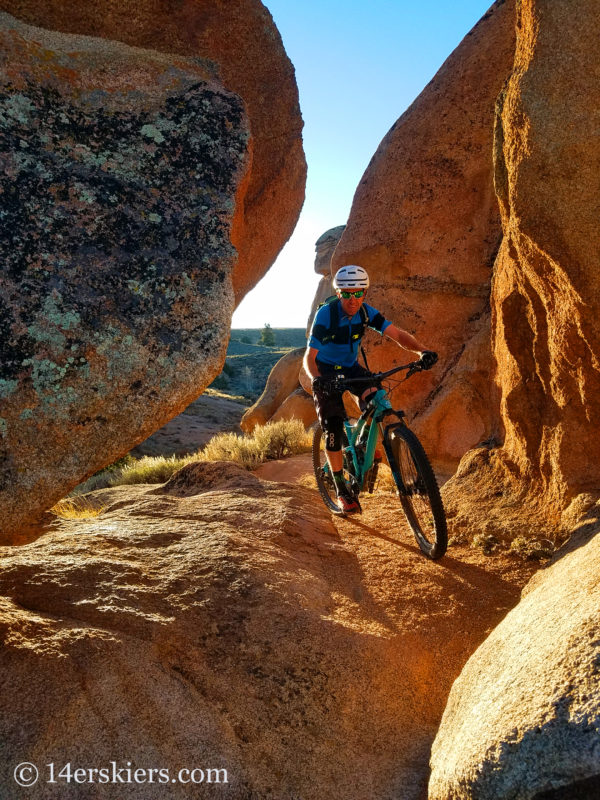 Sawtooth
Another moderately advanced trail with fun features.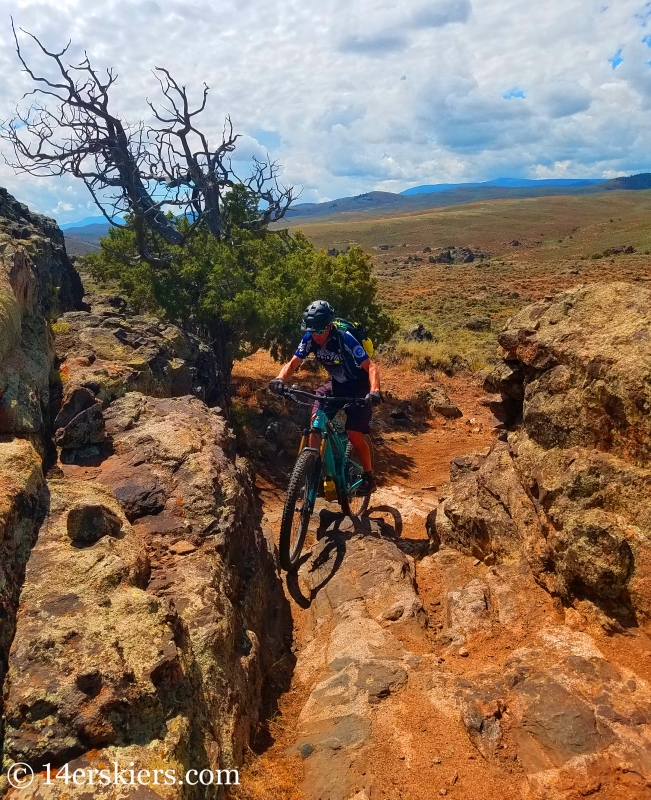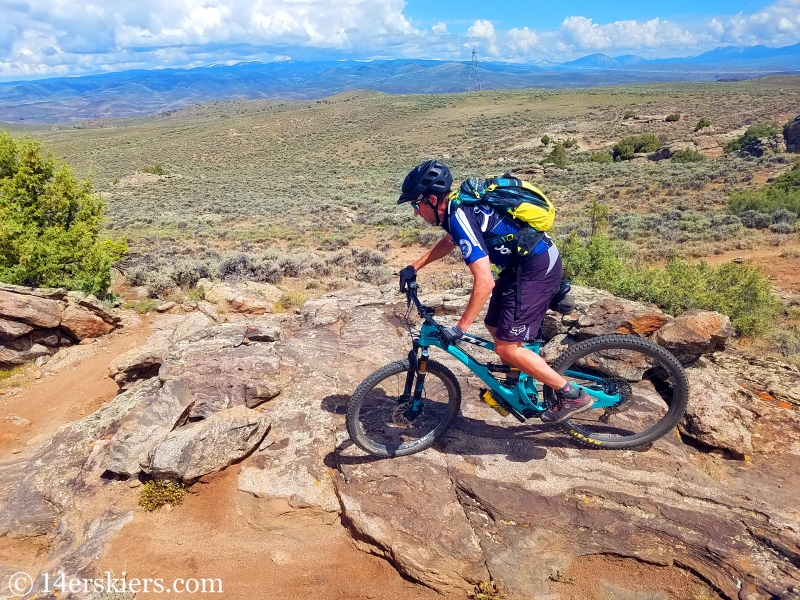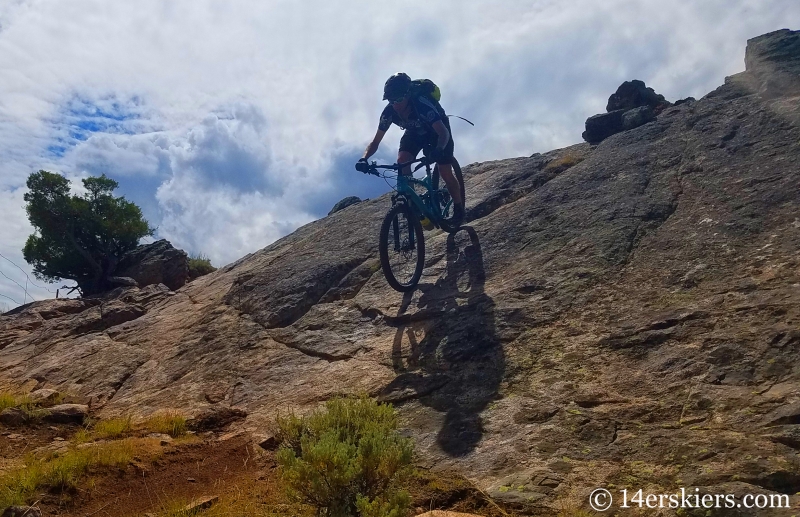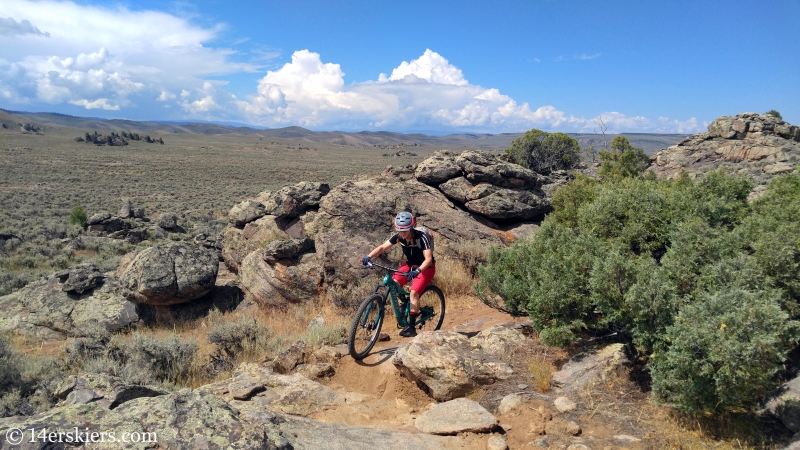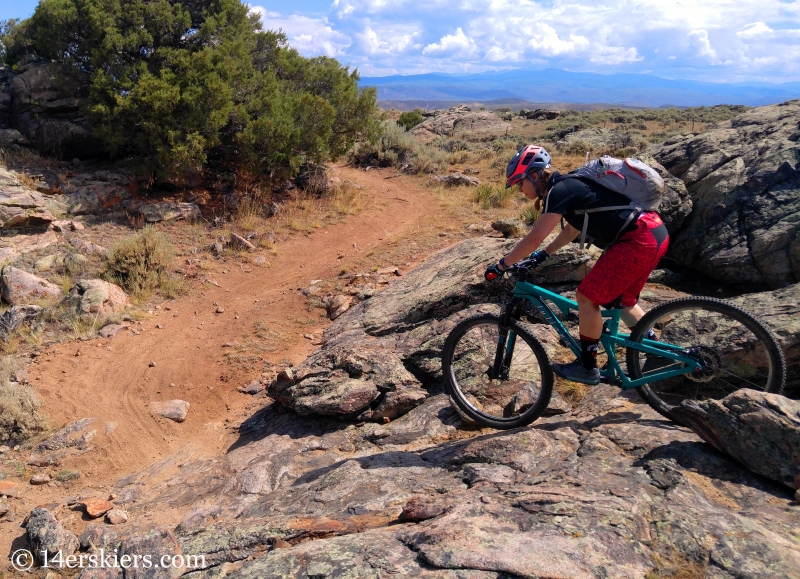 Technical Becks
Another pretty technical trail that's short and full of challenges.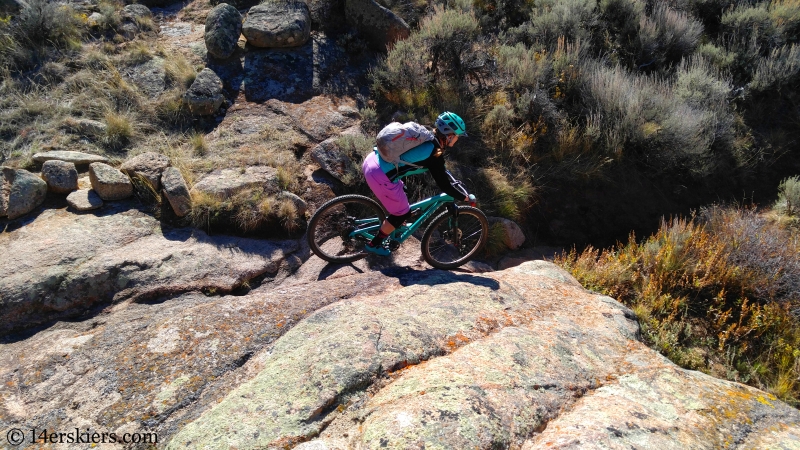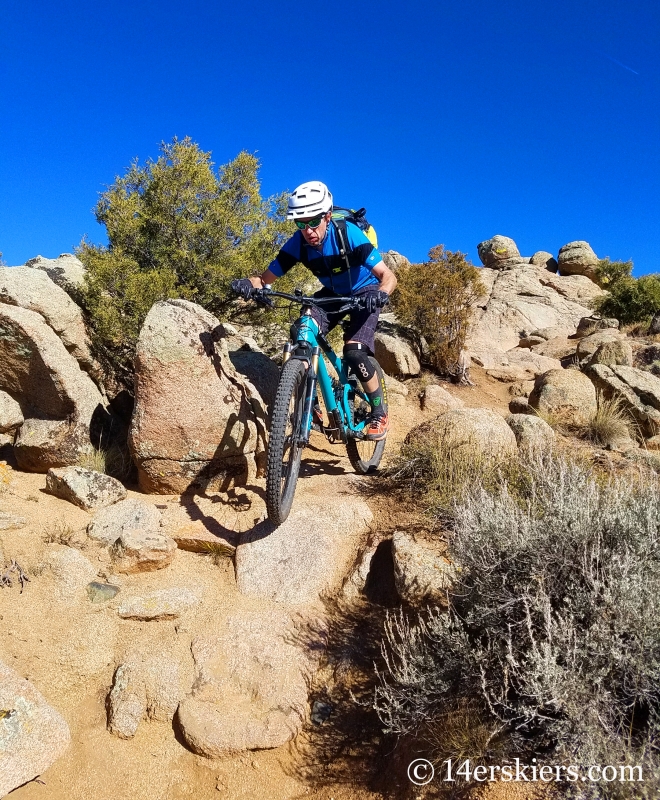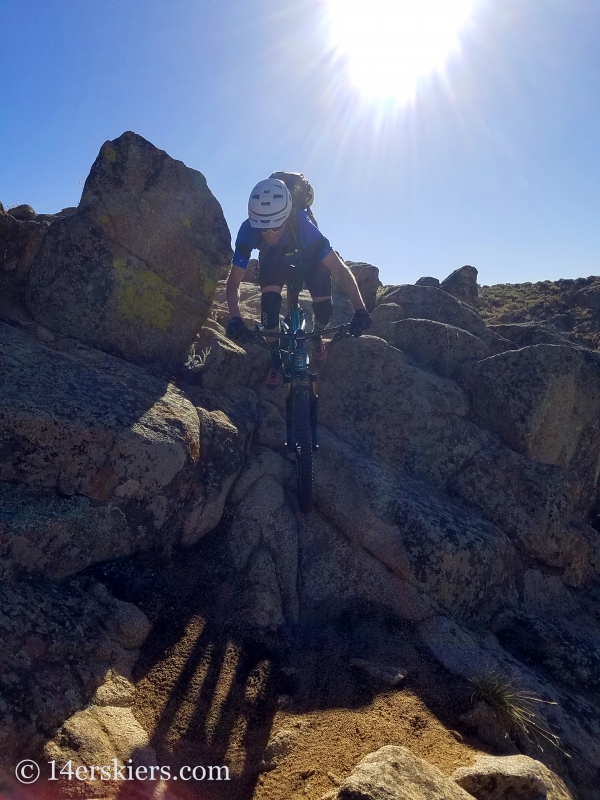 Other Favorites
Beaver Creek.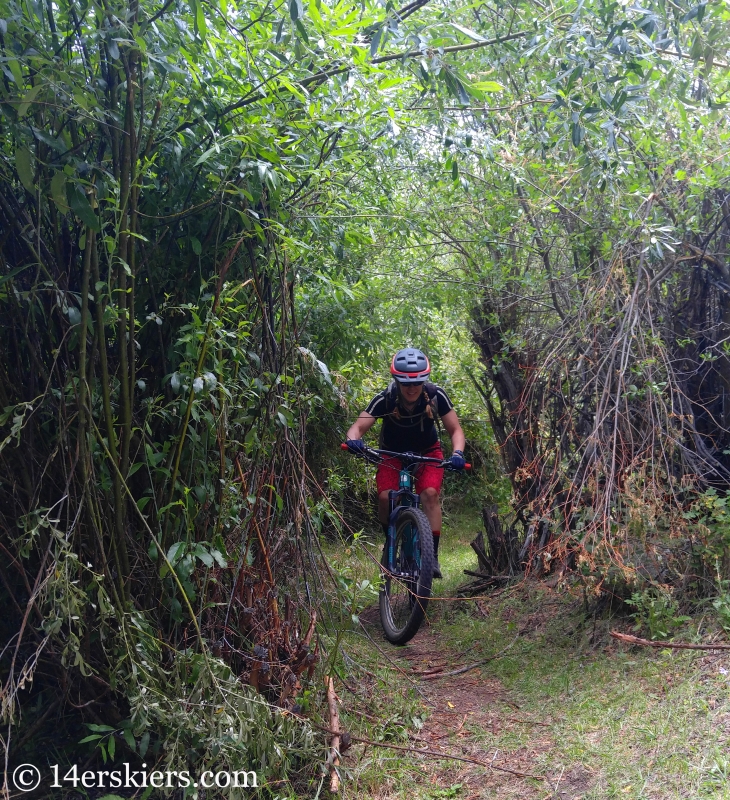 Skull Pass.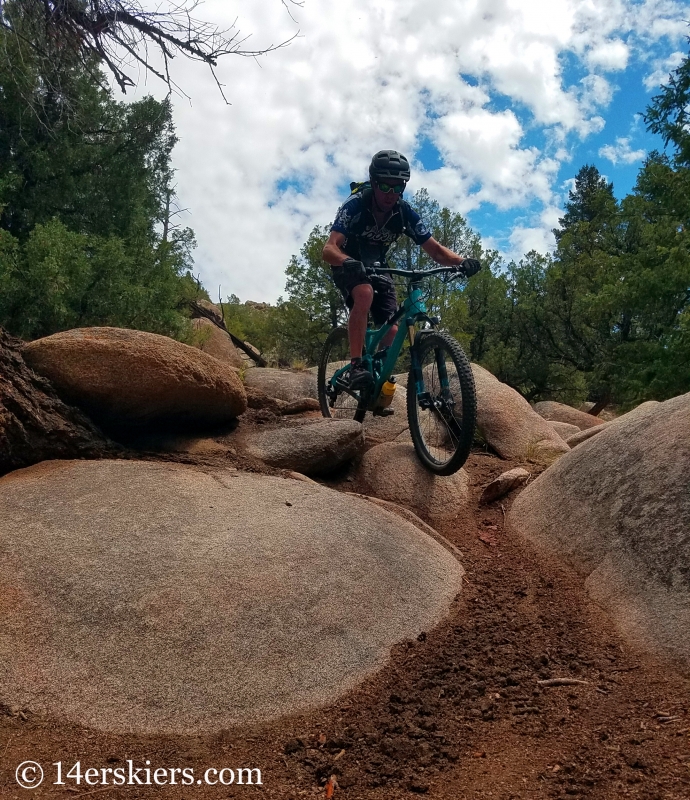 Joshos.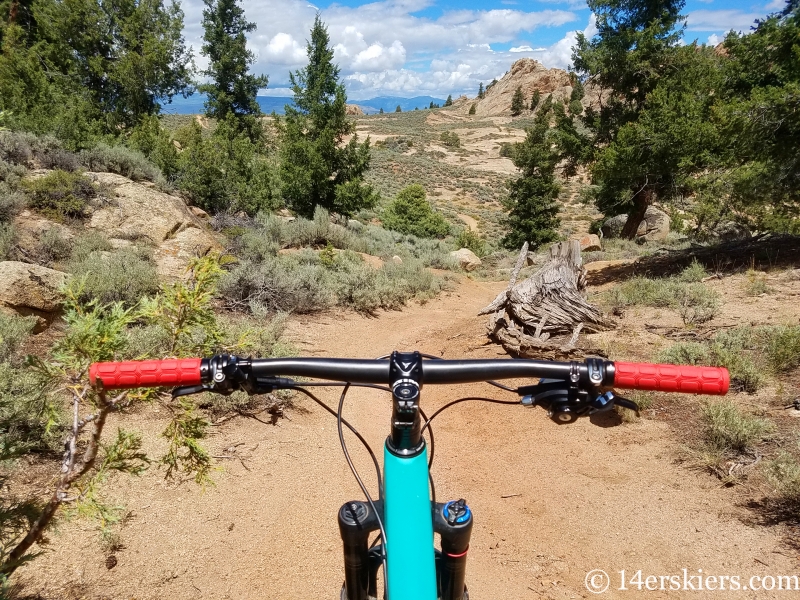 Dave Moes.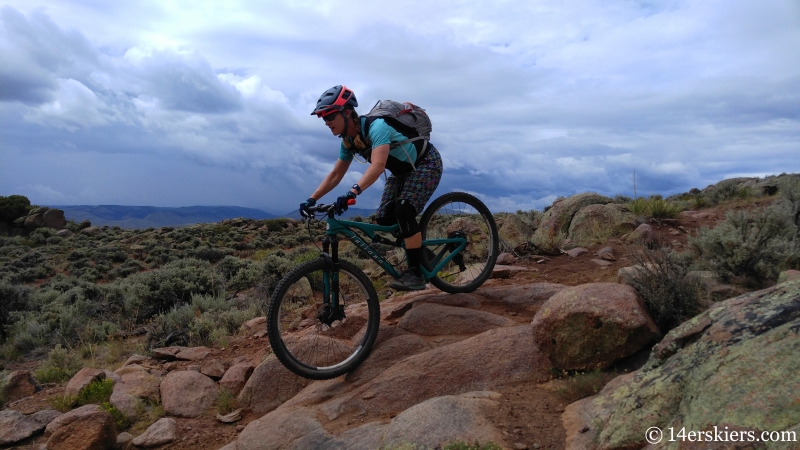 Dirty Sock.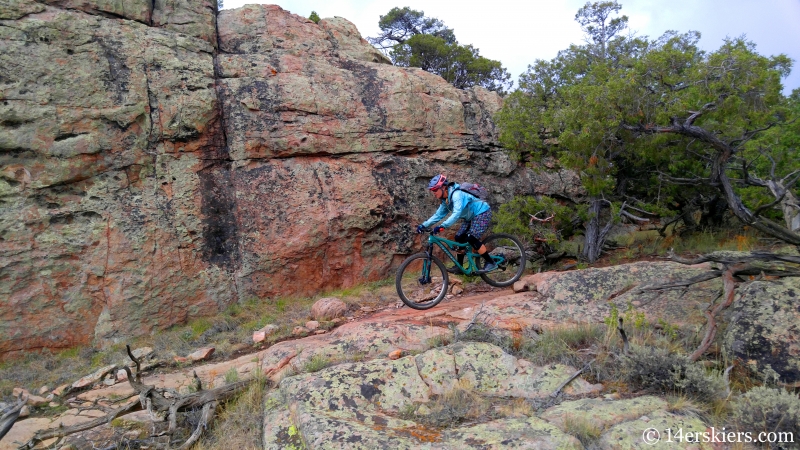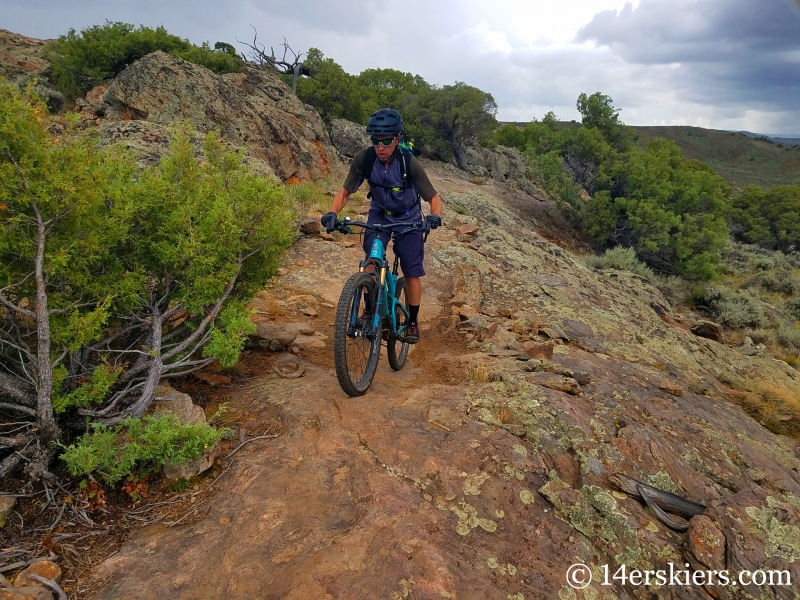 And that is just the tip of the iceburg and just a handful of photos we have from a few of the trails that we love. There is so much more that Hartman Rocks has to offer!
Aside from skiing, biking, and all outdoorsy things,
Brittany Walker Konsella
also loves smiles and chocolate 🙂 Even though she excels at higher level math and chemistry, she still confuses left from right. Find out more about
Brittany
!
Latest posts by Brittany Walker Konsella (see all)
Summary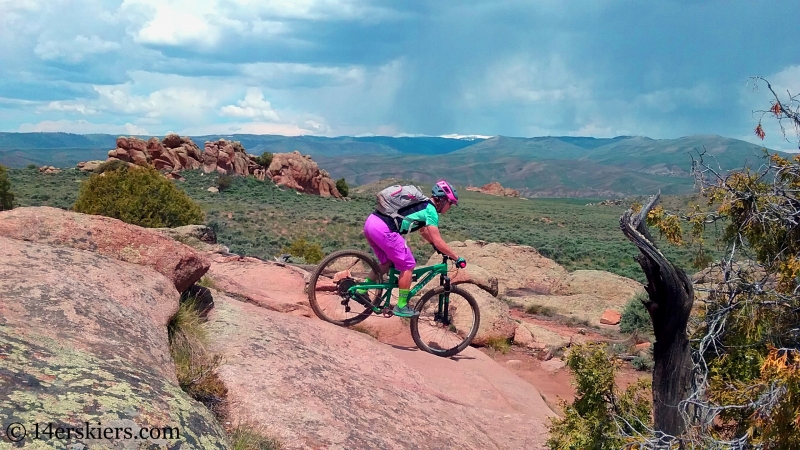 Article Name
Why I Love Mountain Biking at Hartman Rocks
Description
Only 30 minutes away from Crested Butte, we're incredibly lucky to have easy access to the high desert terrain of Hartman Rocks.
Author