Action Needed: Proposed FS Re-route of the Colorado Trail May Not Allow Bikes.
(Last Updated On: November 9, 2012)
There is a re-route currently proposed by the Forest Service that will replace roughly 27 miles of dirt roads with 32.1 miles of new singletrack from the vicinity of North Cochetopa Pass (Hwy 114) to the La Garita Wilderness boundary. This encompasses parts of segments 17 and 19, plus all of segment 18 of the Colorado Trail (which is also the Continental Divide Trail for this stretch). At first glance, this sounds like a great idea, replacing some of the most boring miles of the entire CT with singletrack. The hikers that I spoke to along this stretch were also dispirited with the monotony of walking roads for multiple days along these segments.
Segment 19: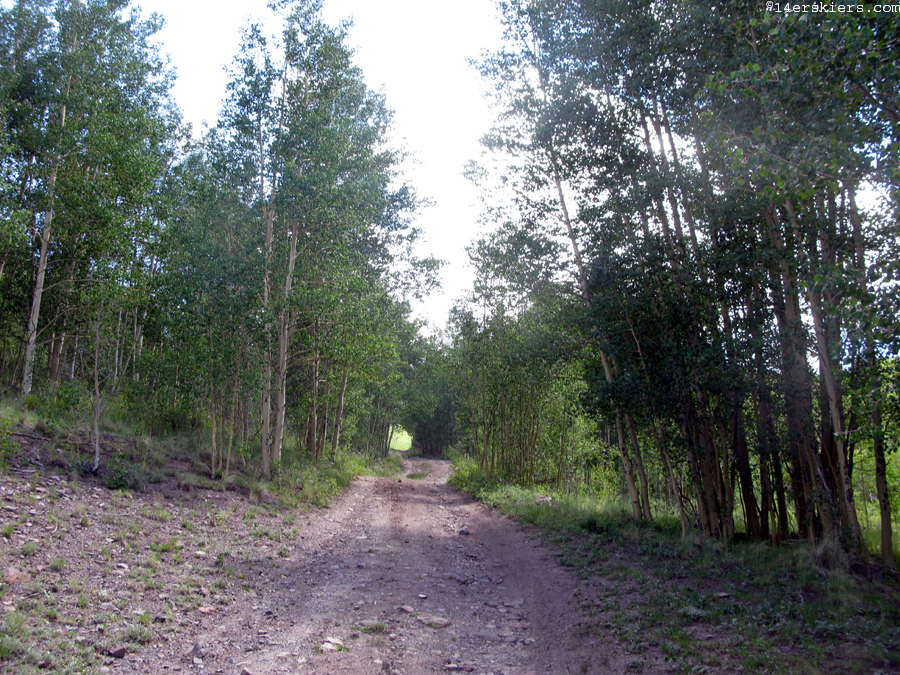 Segment 18: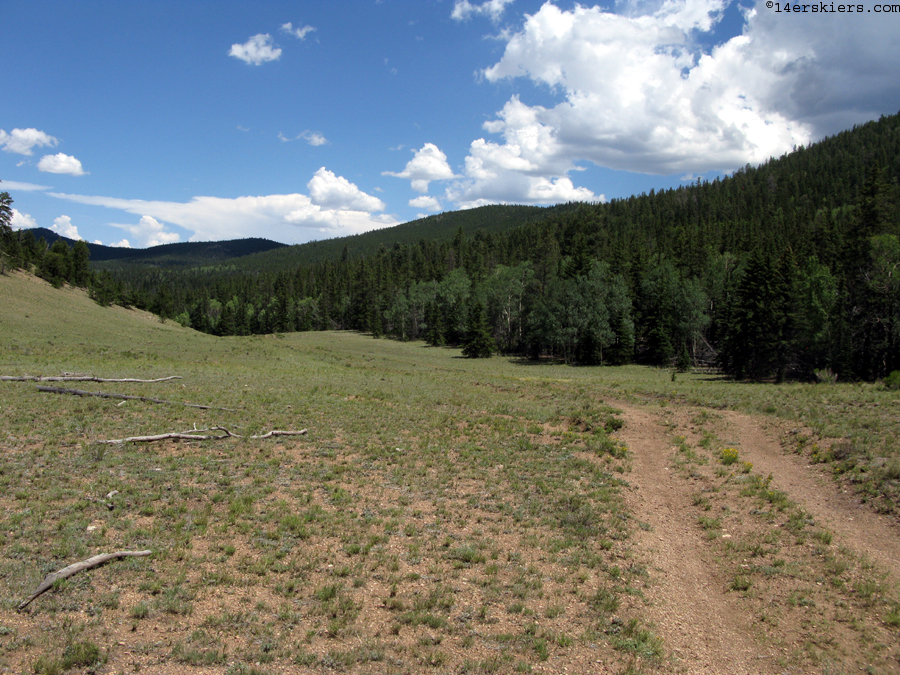 While the trail layout in this area leaves something to be desired, the area is actually quite unique and interesting. I spent much of my time riding the CT in this area picturing where a singletrack re-route could go. It looks like the proposed re-route is about where I imagined one would be, click HERE to check it out.
Unfortunately, the "preferred alternative", in Forest Service parlance, is one that will not allow mountain bikes along this section of new trail. Click HERE to read the complete assessment of the re-route and pay particular attention to "alternative 3", which is the one which allows bikes on the re-route.
It's difficult to understand how the FS came up with the preferred alternative being the one that disallows bikes. The area in question is not Wilderness, nor proposed Wilderness as far as I know. It's cattle country, criss-crossed with ranching roads and large herds of cattle. It's not the kind of area which needs protection from the small handful of mountain bikers that seek out the Colorado Trail in this remote sparsely populated area. Closing this section of new trail would mark the ONLY non-Wilderness miles of the Colorado Trail closed to mountain bikes and may set a bad precedent for other CT closures as well.
What can you do? First and foremost, email the Forest Service within the next couple of weeks during the public comment period HERE: comments-rocky-mountain-gmug@fs.fed.us Be sure to mention your support of alternative 3, which would provide non-motorized users with over 30 miles of new singletrack to enjoy. Secondly, get your friends to write in as well- share this post or send them the info on your own. Actively engaging the Forest Service does work- some of the trails slated for closure in the Crested Butte area were saved thanks to the efforts of concerned mountain bikers everywhere. Thanks for your time, and I'll try to keep everyone updated on this issue.
Frank
loves snow more than anything... except his wife.  He ensures his food is digested properly by chewing it 32 times before swallowing.He is a full-time real estate agent serving
Crested Butte and Gunnison
and would be honored to send you his
monthly newsletter.
Latest posts by Frank Konsella (see all)