Fletcher Mountain North Face 6.4.15
(Last Updated On: June 24, 2015)
When the nearly daily snowfall of May finally began to clear, the mountains of Colorado were as caked as they've been anytime in recent memory. The higher you went, the better the snow was. And best of all, no dust! Searching for a fun line with great access, Brittany and I decided on the North face of Fletcher Mountain. While slides covered nearly every aspect, a result of the sun finally peaking out after a month of snow, there was still plenty of smooth snow on a fun line on Fletcher.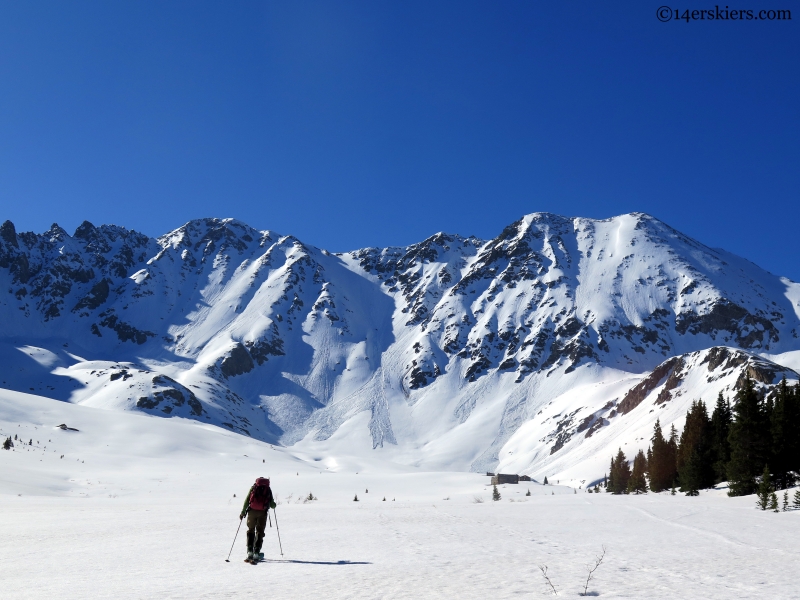 Drift was looking good, too: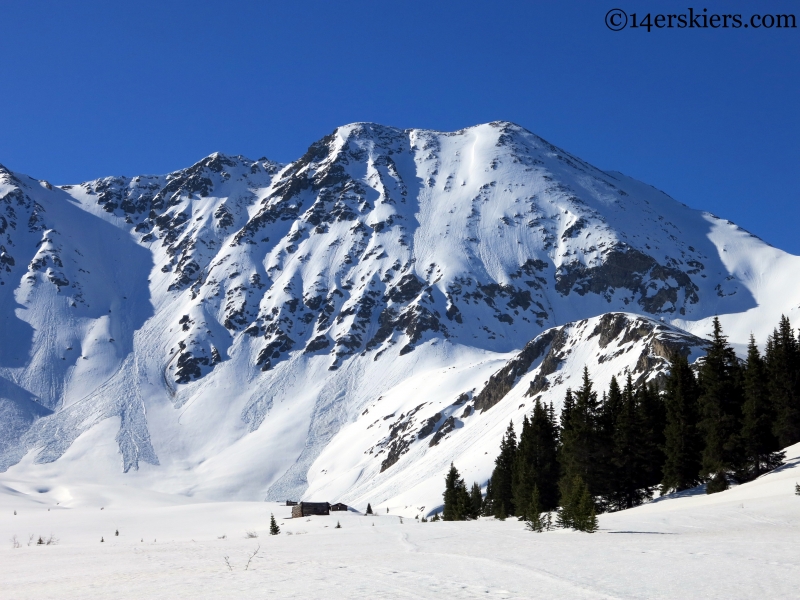 The clear night meant that we had a great freeze and the climb went by quickly.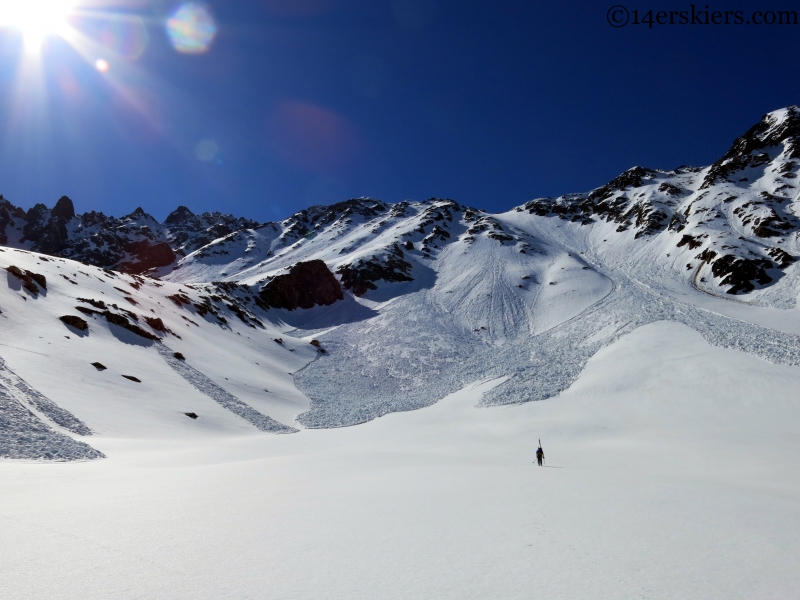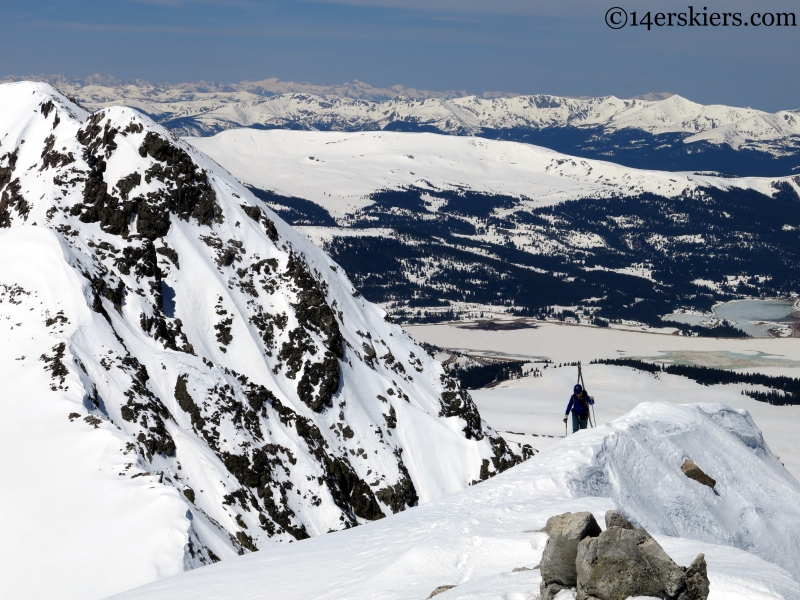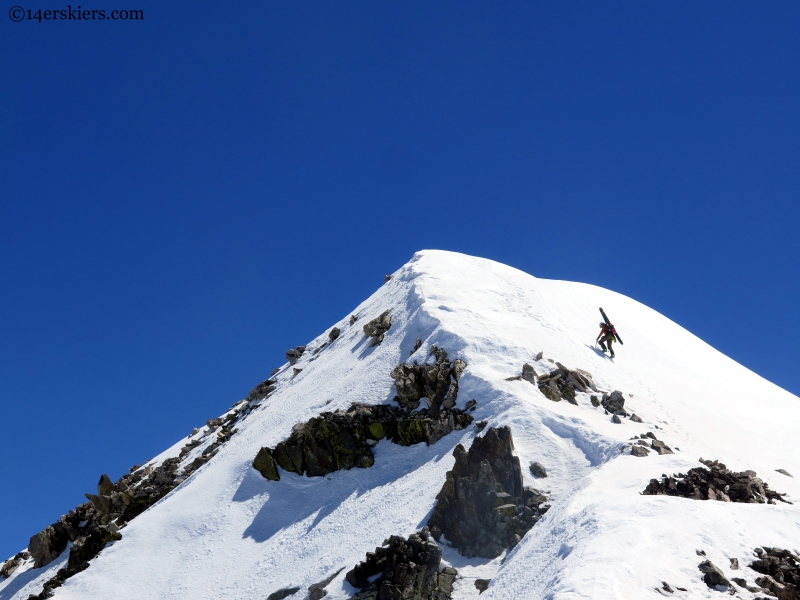 I was a few minutes ahead of Brittany at the summit, so I made a couple of phone calls and helped get the finishing touches on a real estate deal figured out. No seriously, it was pretty cool…
Democrat was almost unrecognizable, usually the North face has lines on it, rather than just being a big snowy face.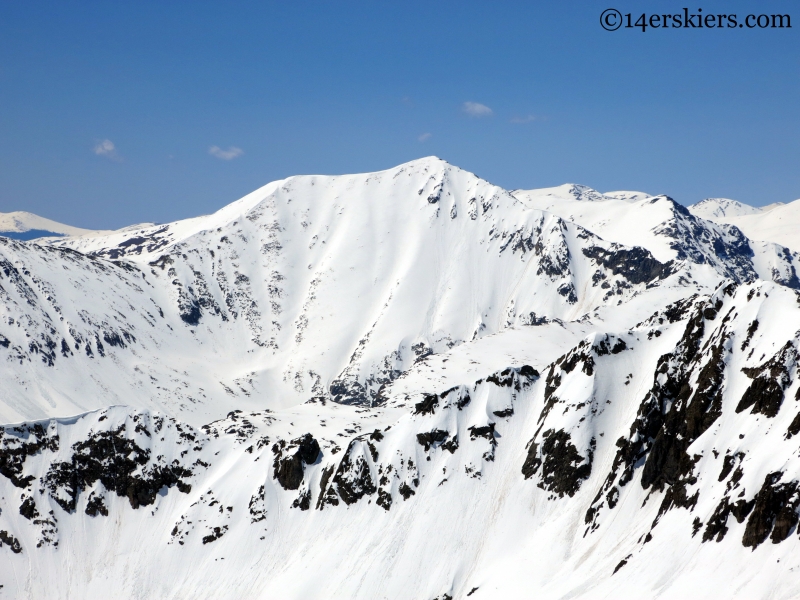 Atlantic's West Face: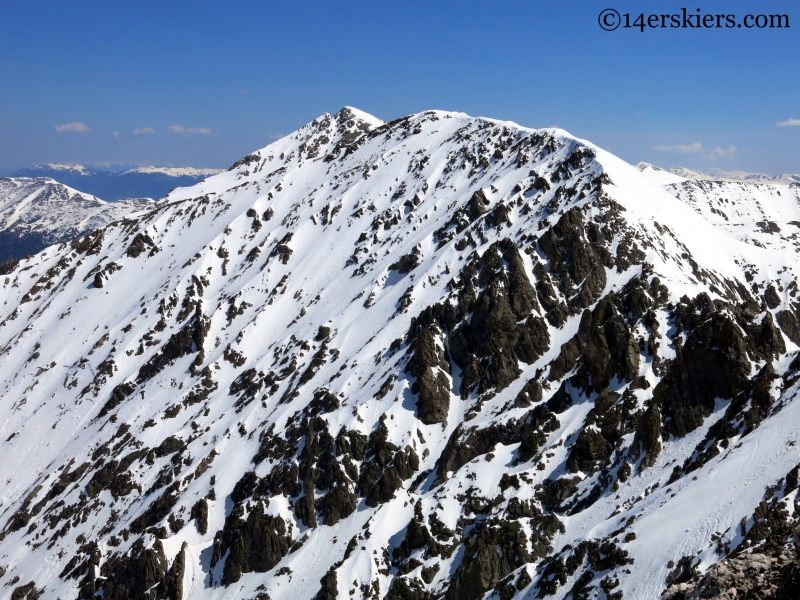 Looking down the North face of Fletcher: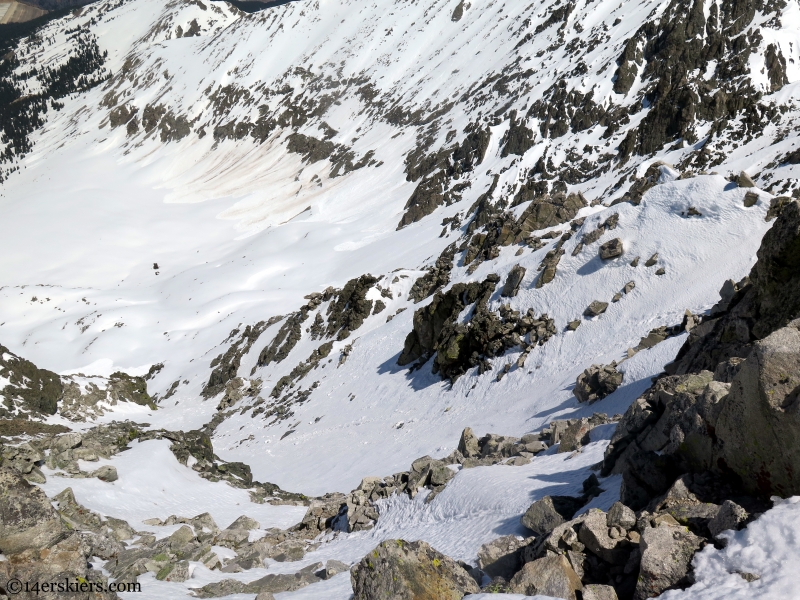 The first turn was an interesting one, especially when I was expecting a lot softer snow 🙂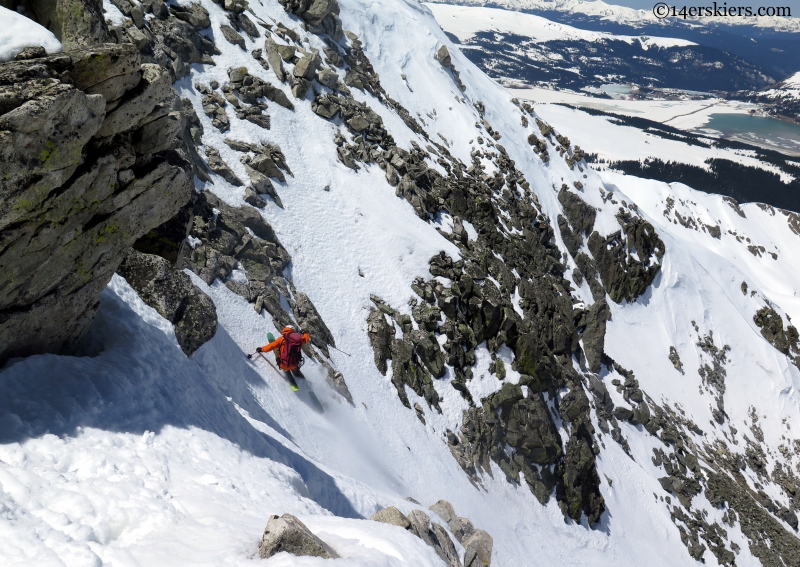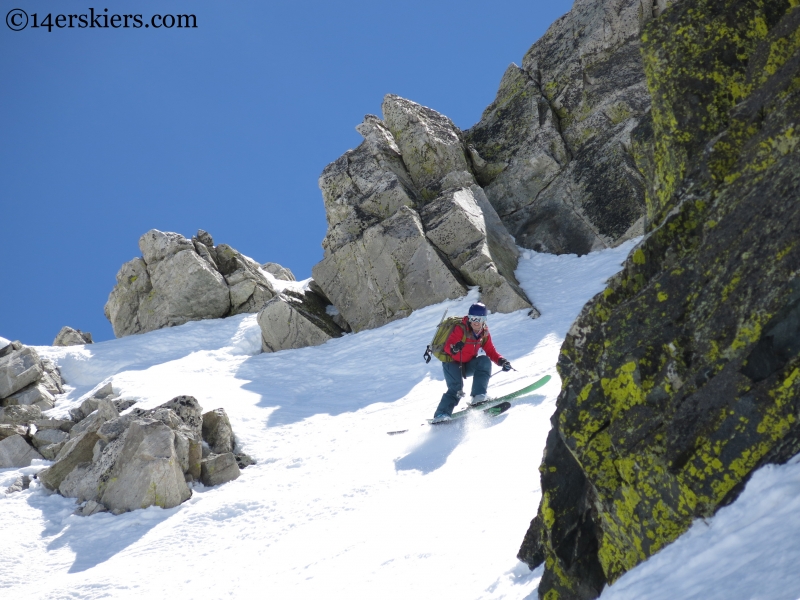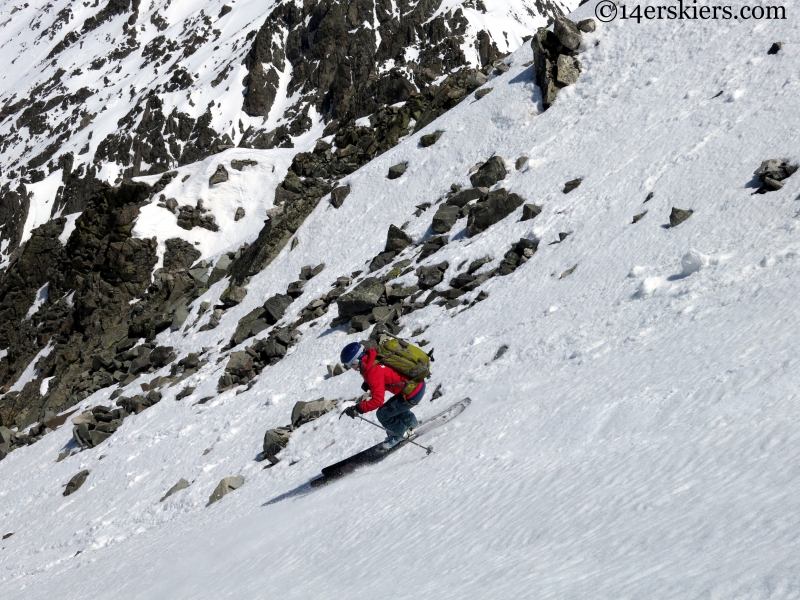 The snow got better as we descended. If we had waited much longer, it would have been too soft at the bottom. Such is life during the spring…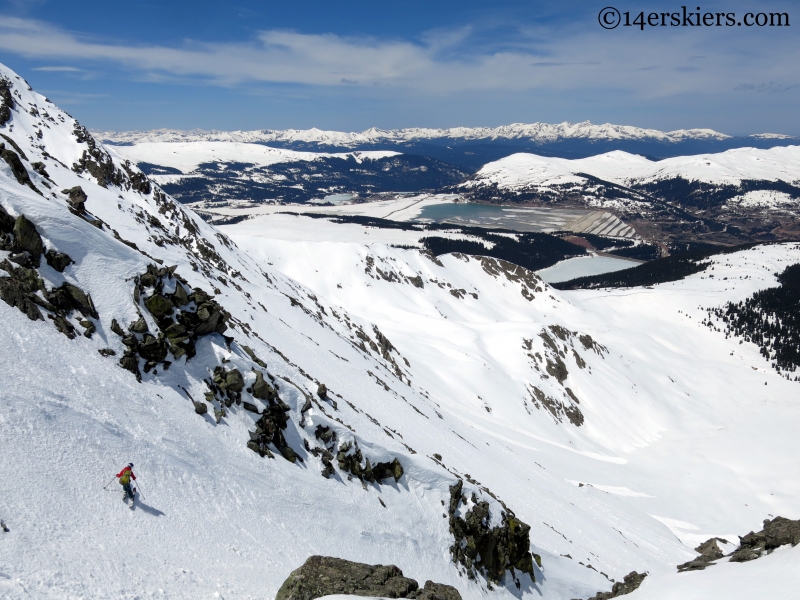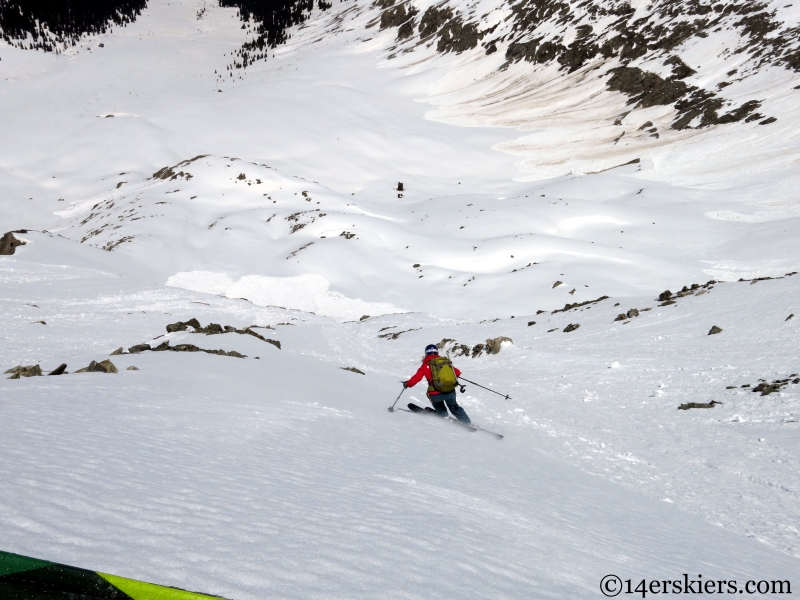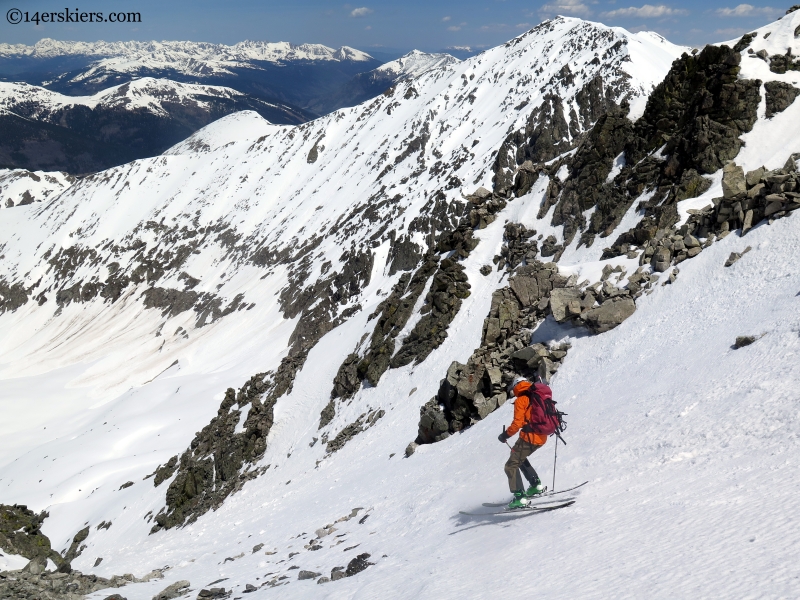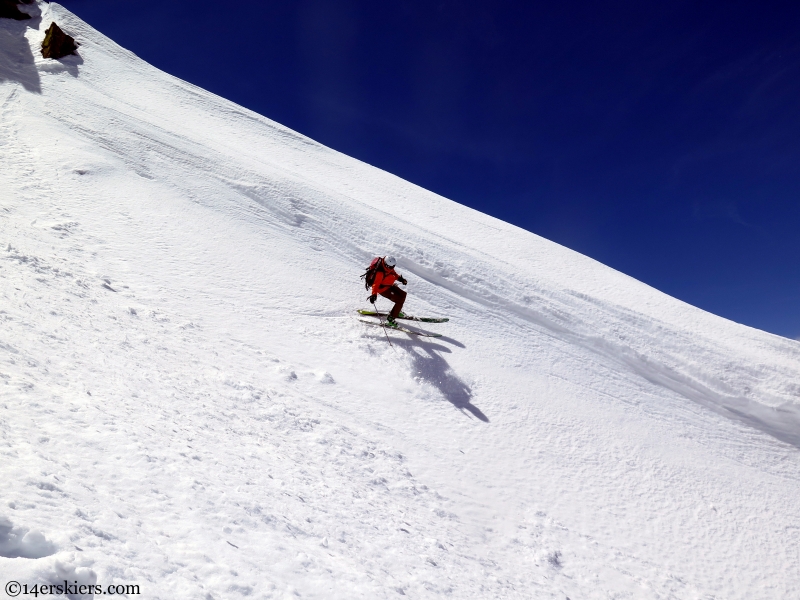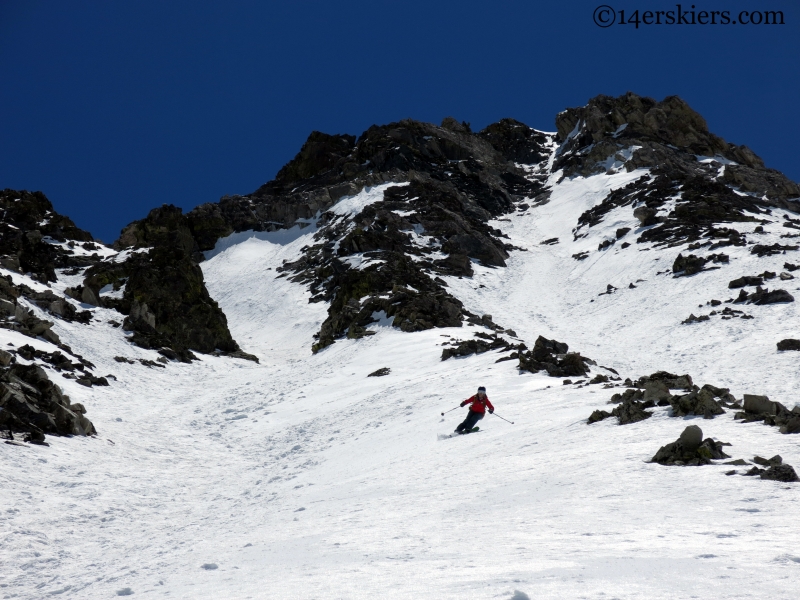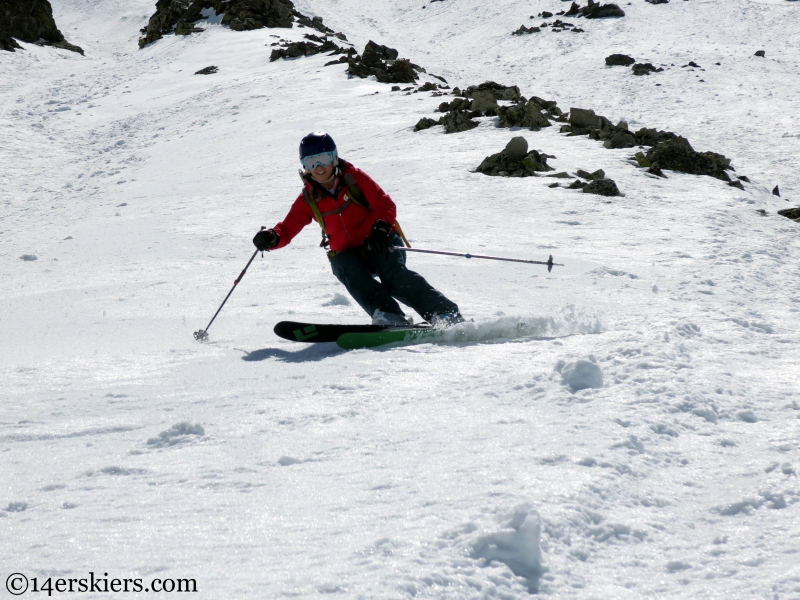 We haven't skied corn this good for years. Just beautiful!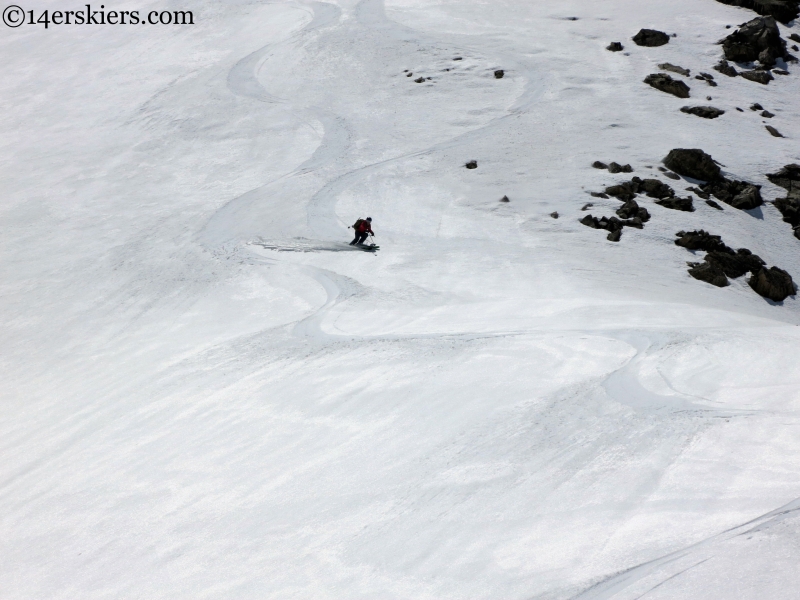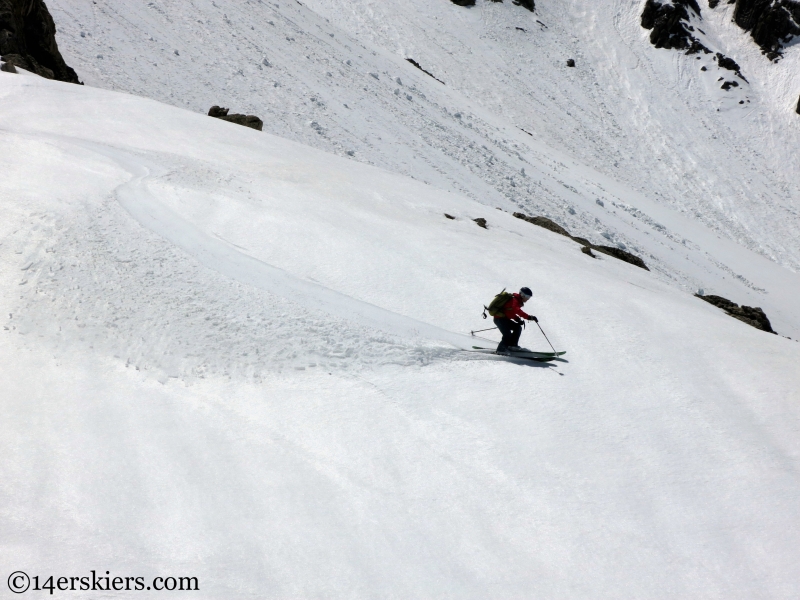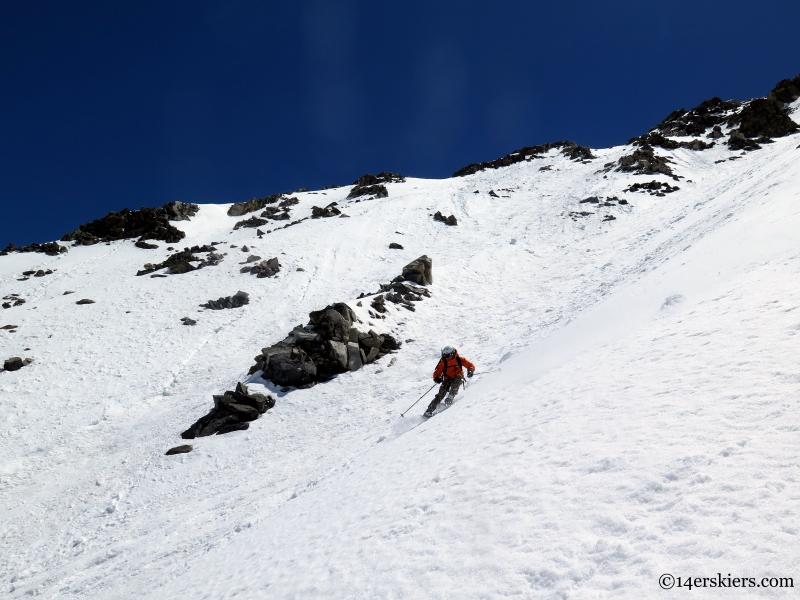 Fletcher was a great ski and the choices and easy access of Mayflower Gulch make it a favorite of ours. Even as we approach the Fourth of July, there is still an amazing amount of great snow out there. Get one more before bike season takes over…
Fuel up and support 14erskiers:

Frank
loves snow more than anything... except his wife.  He ensures his food is digested properly by chewing it 32 times before swallowing.He is a full-time real estate agent serving
Crested Butte and Gunnison
and would be honored to send you his
monthly newsletter.
Latest posts by Frank Konsella (see all)
Summary
Article Name
Fletcher Mountain North Face 6.4.15
Description
After the near-daily snows of the "miracle May" of 2015 winded down, we found great conditions for a ski descent of Fletcher Mountain.
Author