CO Trail Segment 9: Tennessee Pass to Wilderness Boundary
(Last Updated On: July 5, 2012)
After finishing up the 8th segment, I was ready to call it a day. But after checking out the 9th segment in the CT guidebook at the trailhead, I decided I still had the energy to ride the 9th segment as well. After all, it's only 6.7 miles to the Wilderness boundary, and the guidebook only lists the vertical as 475′ over that stretch.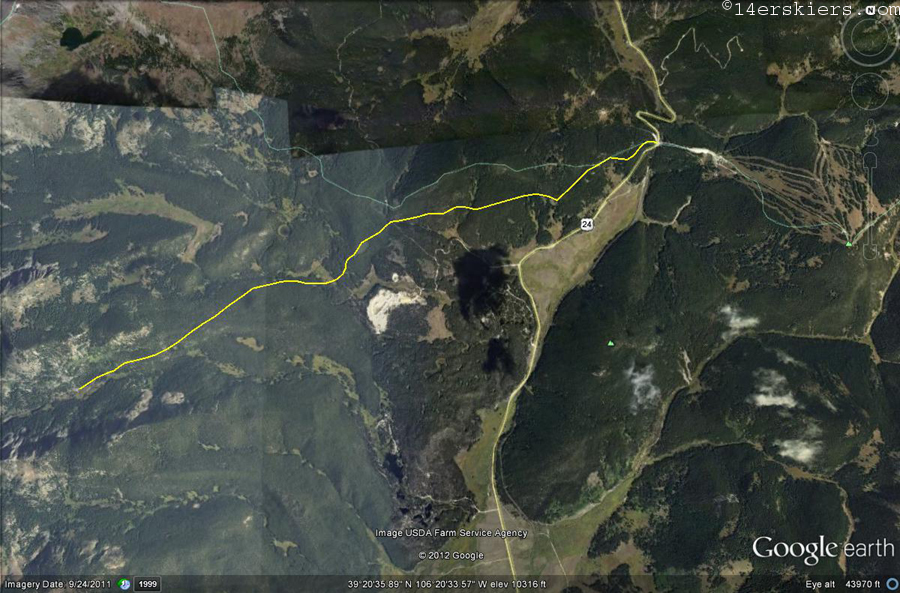 At first, this seemed like a great decision and the miles were coming easy on some incredible singletrack.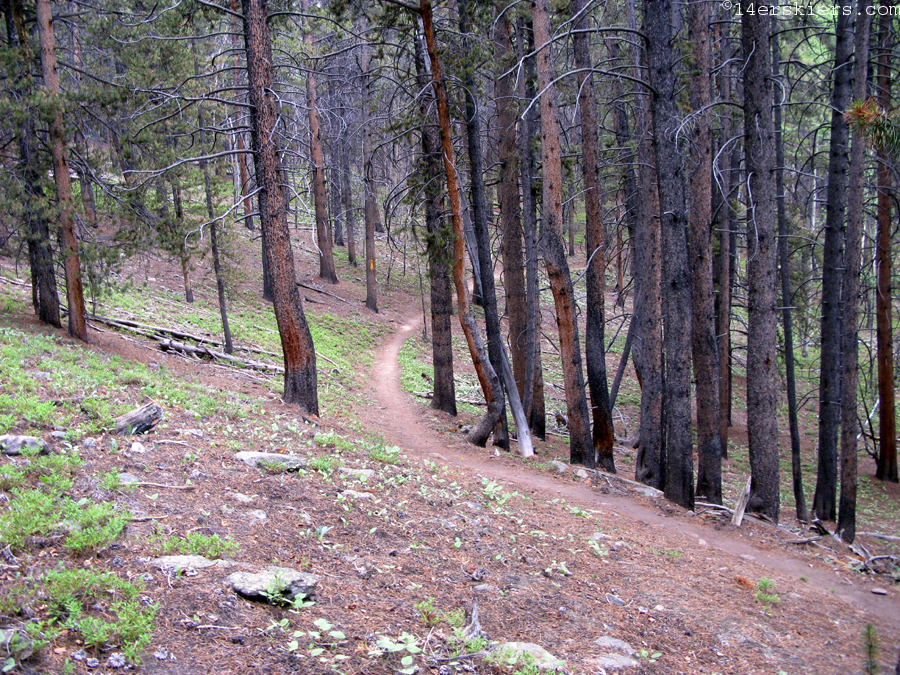 For a number of reasons, I've been riding a lot of these sections solo. And I realize that that makes it difficult to get great shots of the trails, or convey what the trails are really like. But I have to say, when I look at the following shot, I really want to ride this section of trail.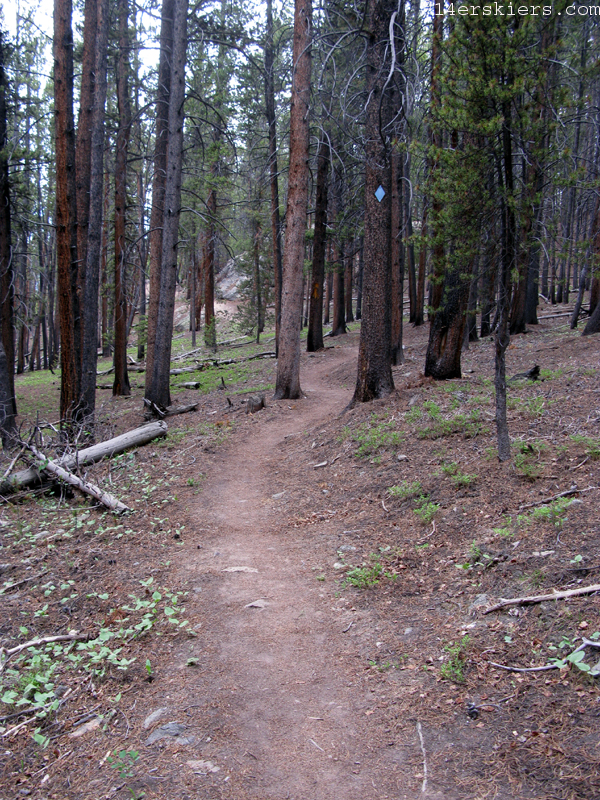 As the trail got closer to the Wilderness boundary, it started to get quite difficult and rocky, though still fun: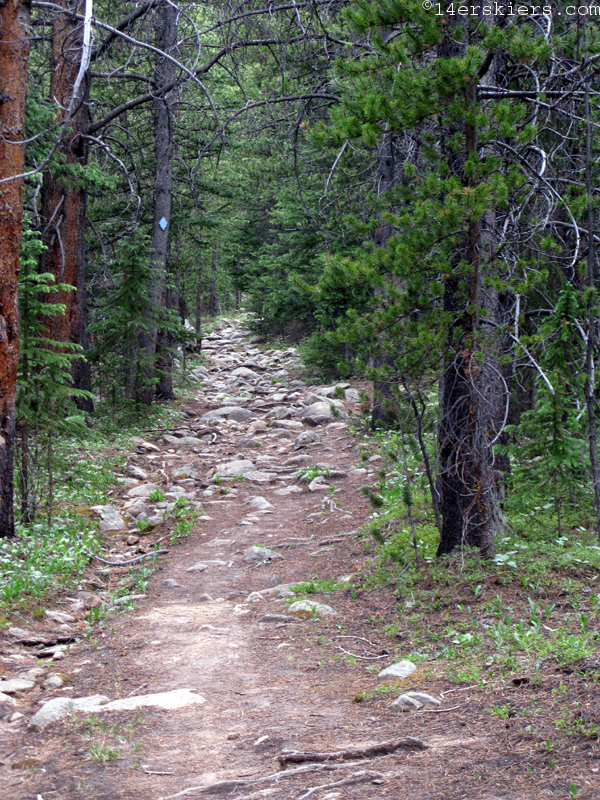 End of the road: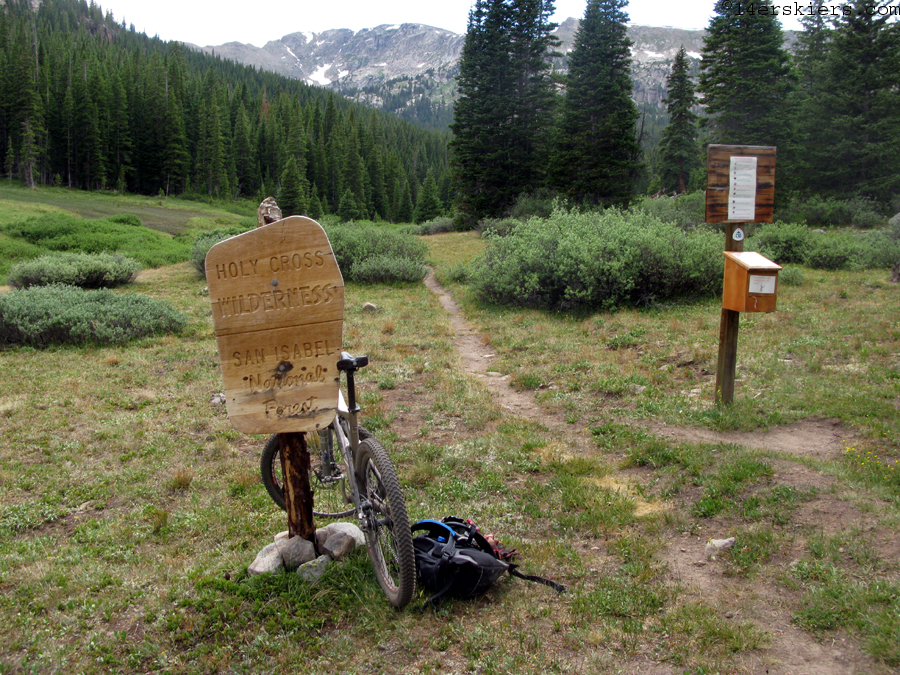 On the way back, I was able to get a look at the two day old Treasure Fire outside Leadville. While it was sending up a tiny bit of smoke hours earlier, the winds had picked up and it looked like this: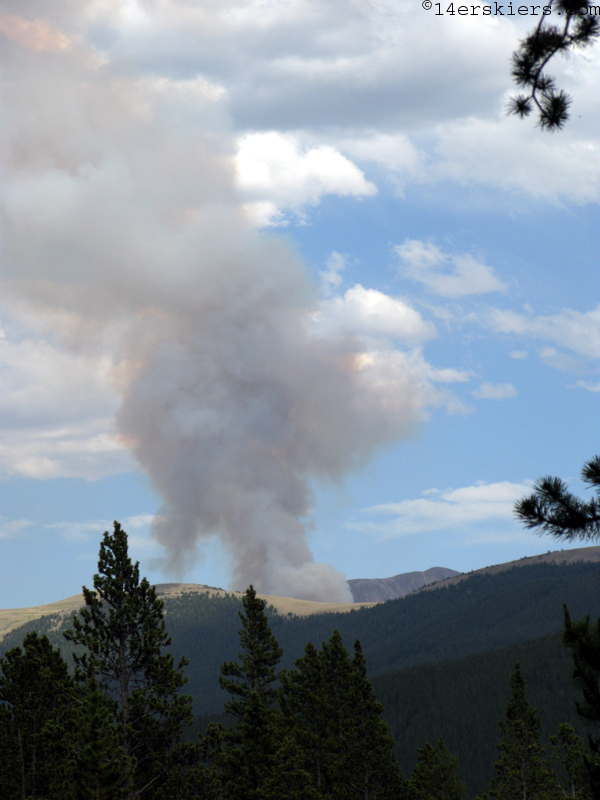 Luckily, this fire stayed fairly small and is now contained- plus we've had a fair amount of rain in the last 10 days so hopefully the fires in Colorado are over this summer, though of course we're still in a very bad drought.
While this section is short, I once again have to give it a very high recommendation, so if you get the chance, check it out. If I were to do it again, I would ride from Camp Hale as an out and back to make it a little longer. See my CT guide for more details.
___________________________________________________________________________________________________________________

Frank
loves snow more than anything... except his wife.  He ensures his food is digested properly by chewing it 32 times before swallowing.He is a full-time real estate agent serving
Crested Butte and Gunnison
and would be honored to send you his
monthly newsletter.
Latest posts by Frank Konsella (see all)