CO Trail Segment 8: Tennessee Pass to Elk Ridge
(Last Updated On: July 4, 2012)
The Colorado Trail's 8th segment stretches from Copper Mountain all the way to Tennessee Pass. Last fall, however, I had ridden the stretch between Copper Mountain and Elk Ridge, the high point of this segment, so I only needed to ride between Tennessee Pass and Elk Ridge to complete the segment. While this strategy worked, if I were to do it over I would ride from Copper to Camp Hale (with a shuttle or a large road loop), and then ride from Camp Hale to the Holy Cross Wilderness boundary on the 9th section. See my CT guide for more info. The primary reason I would do it differently is that the climb from Camp Hale to Elk ridge is fairly difficult, with a number of hike-a-bike sections. The ride: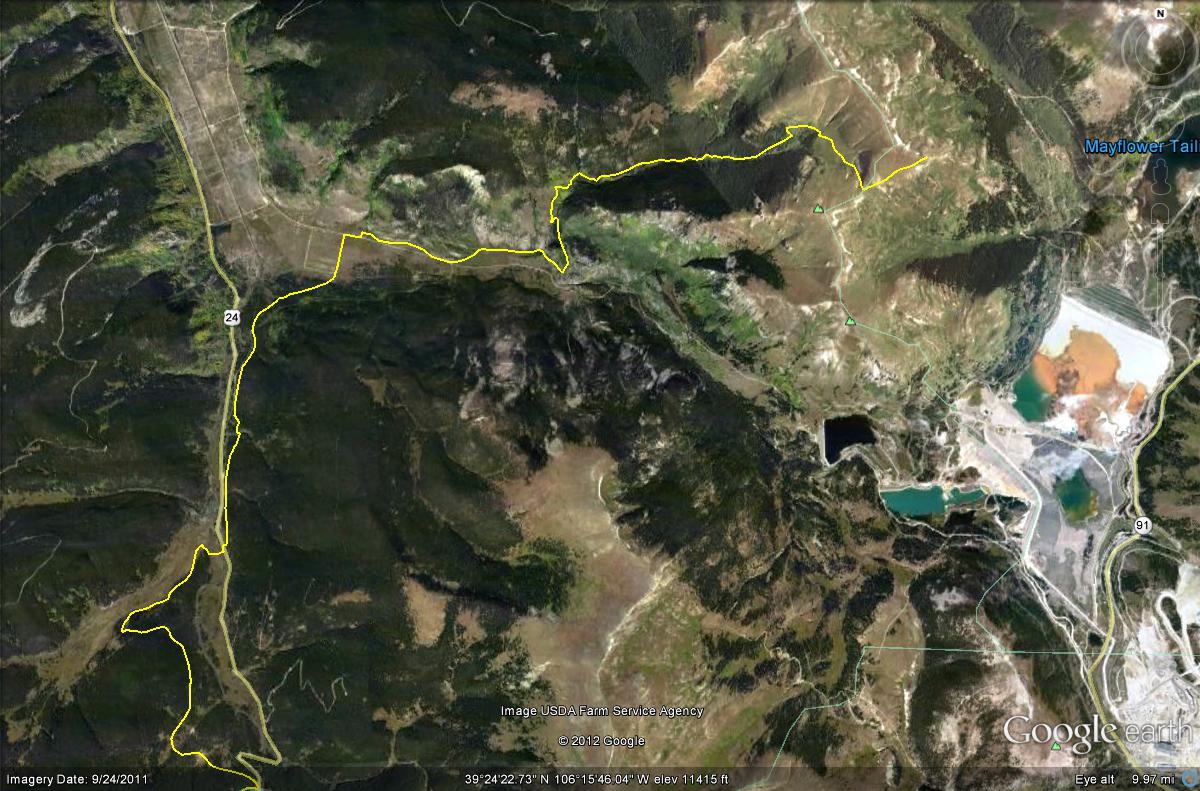 The section from TN pass to Camp Hale is incredible and worked well in both directions. It's one of the "don't miss it" sections of the CT.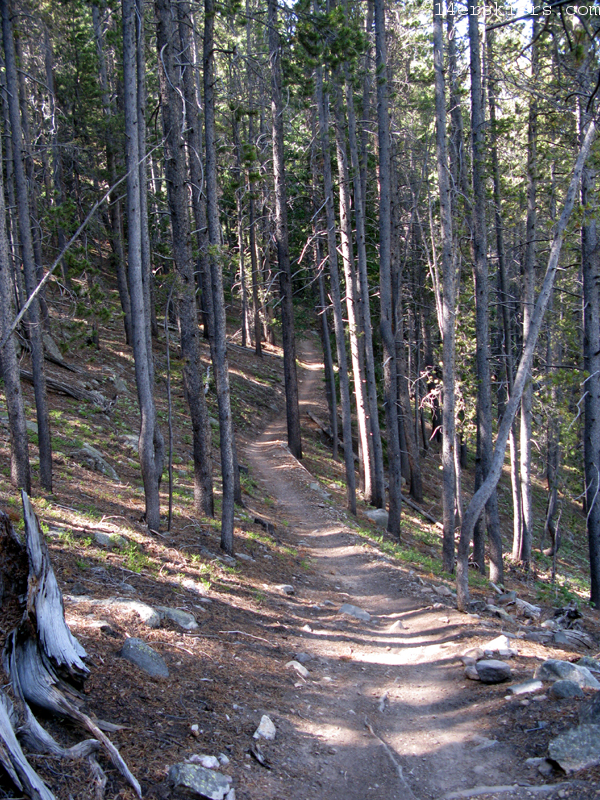 Camp Hale: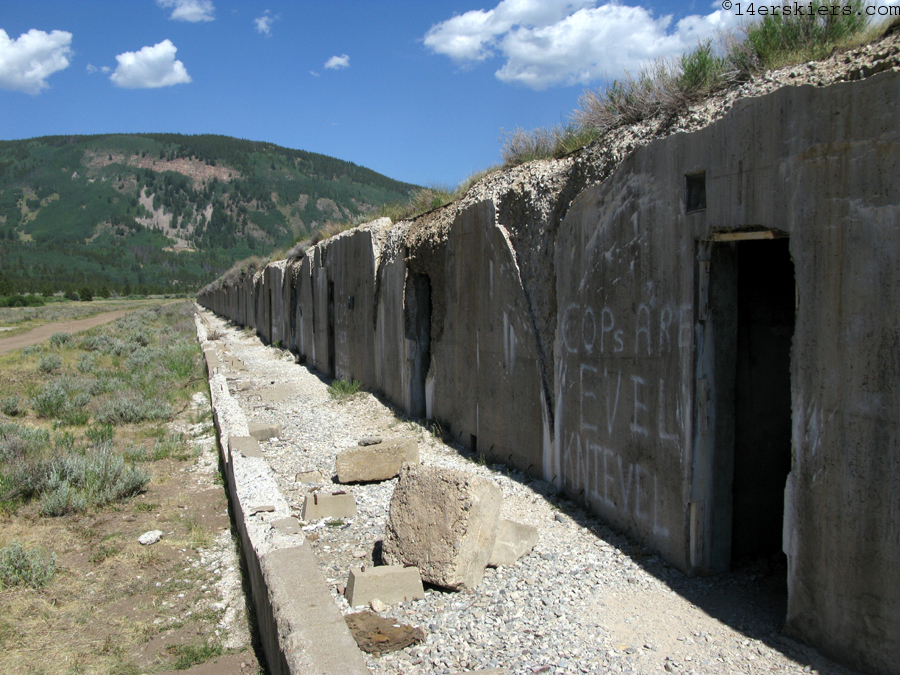 Well, that's what 3,000′ in five miles looks like. This is going to be tough: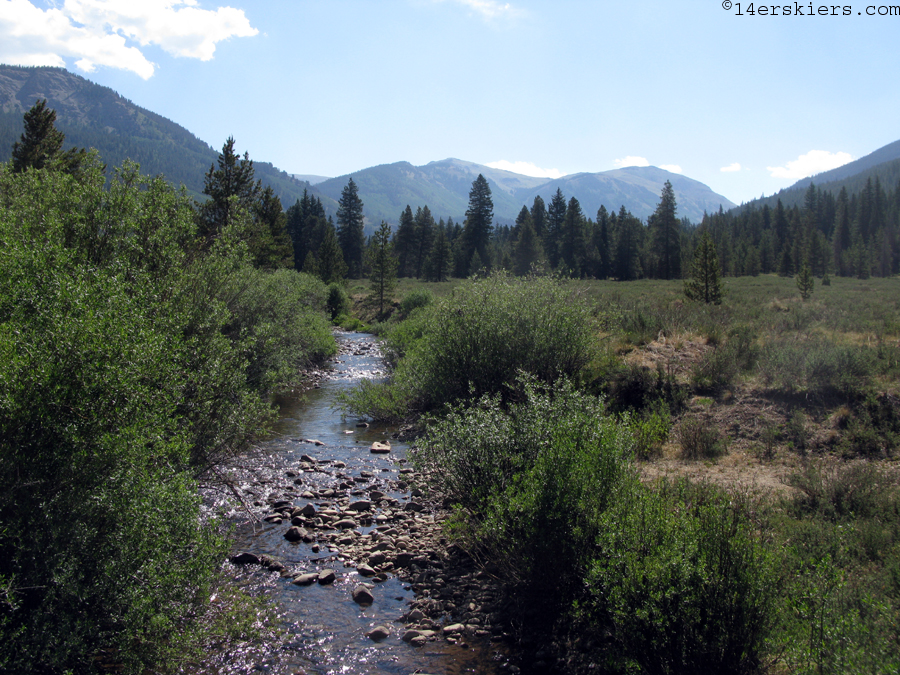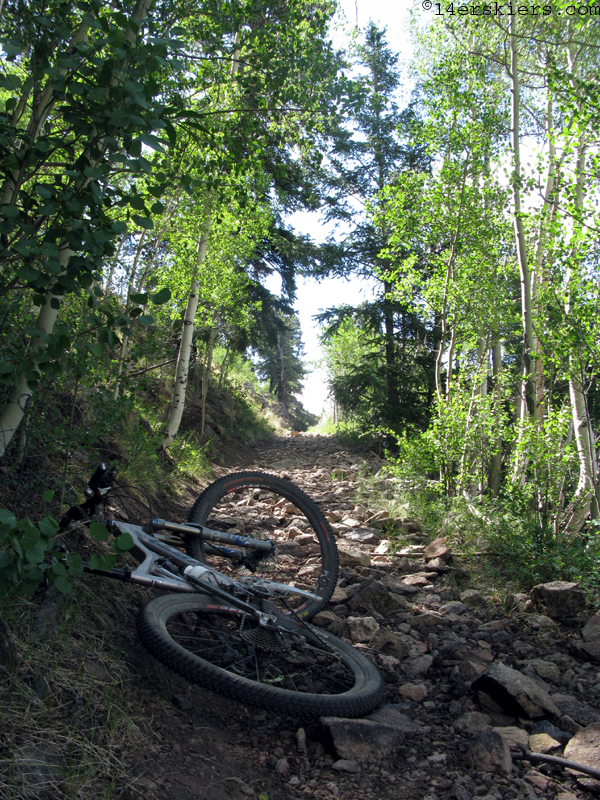 Despite the occasional hike-a-bike, the ride up Kokomo pass was still mostly rideable and eventually led to great views of the Holy Cross area: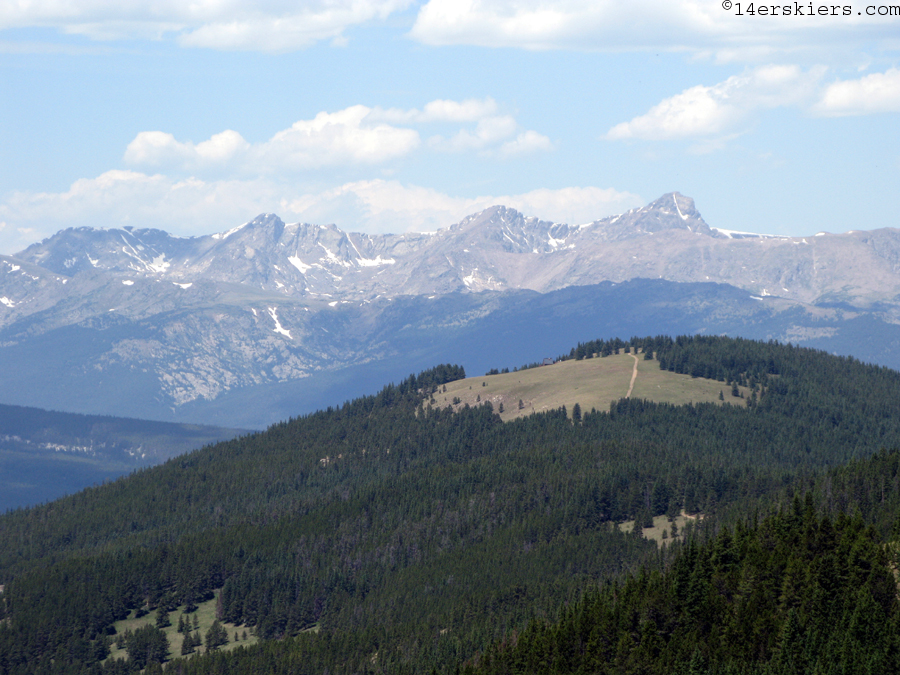 Kokomo Pass: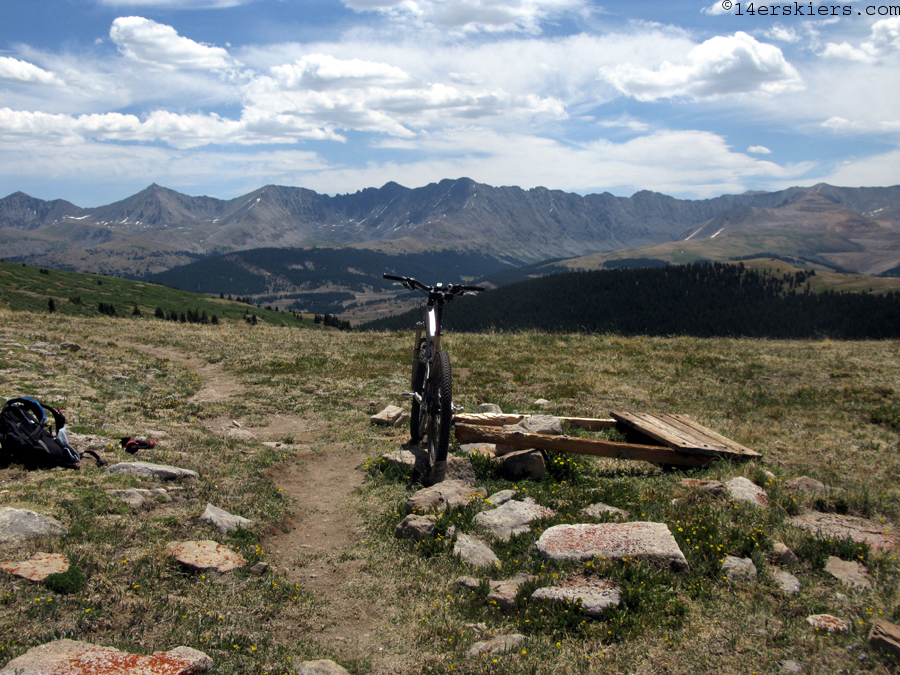 Elk Ridge, slightly above Kokomo: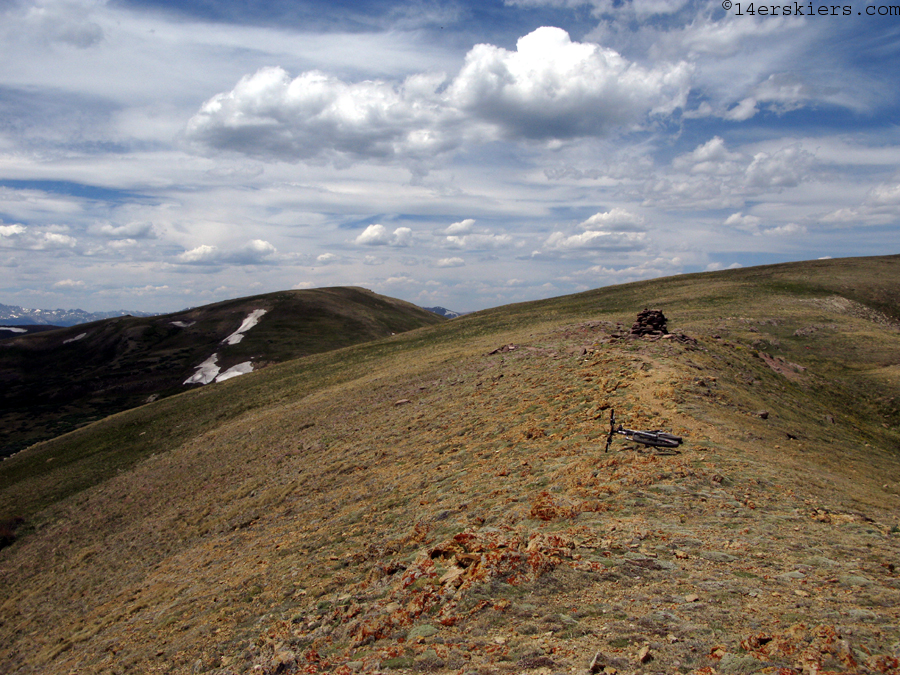 From the highpoint, I could see one of Colorado's many wildfires burning that day (June 25)- the Treasure fire outside Leadville. Later that day, when I was riding the 9th segment, there was a lot more smoke. More on that with the 9th segment's TR.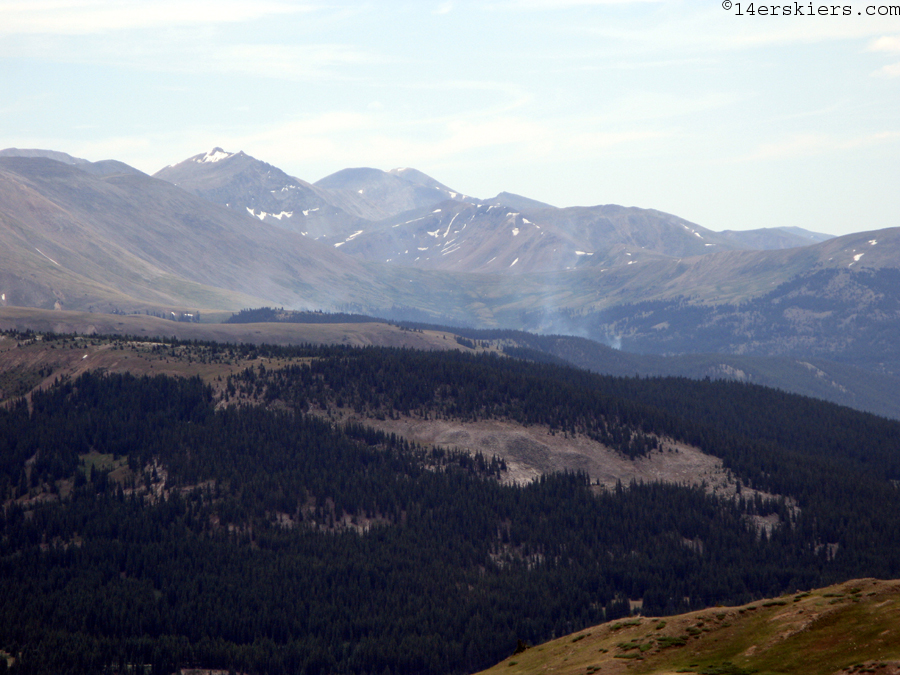 Finally I was able to turn around at Elk Ridge and enjoy some downhill. The steep descent goes by quickly. Near treeline, I ran into a swarm (for lack of a better word) of Miller moths. Apparently, there are more this year due to the mild winter and spring. It's an interesting sensation to ride through these things and have them ping off your helmet. Here's a short video:

Back at Camp Hale, it was time to re-climb the Colorado Trail to Tennessee Pass. As I said, it wasn't bad even in this direction, and it's a great part of the trail: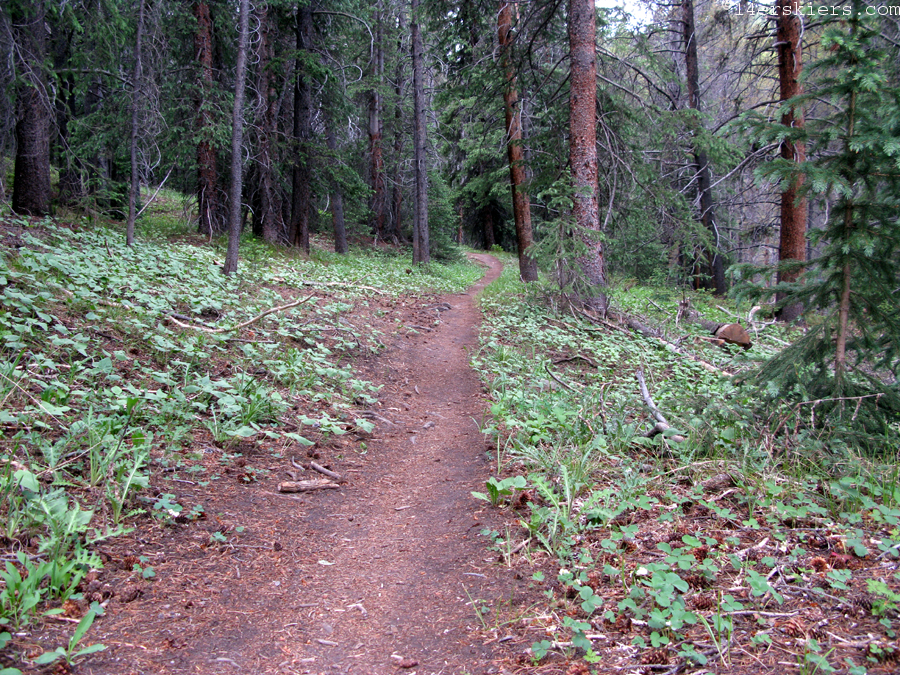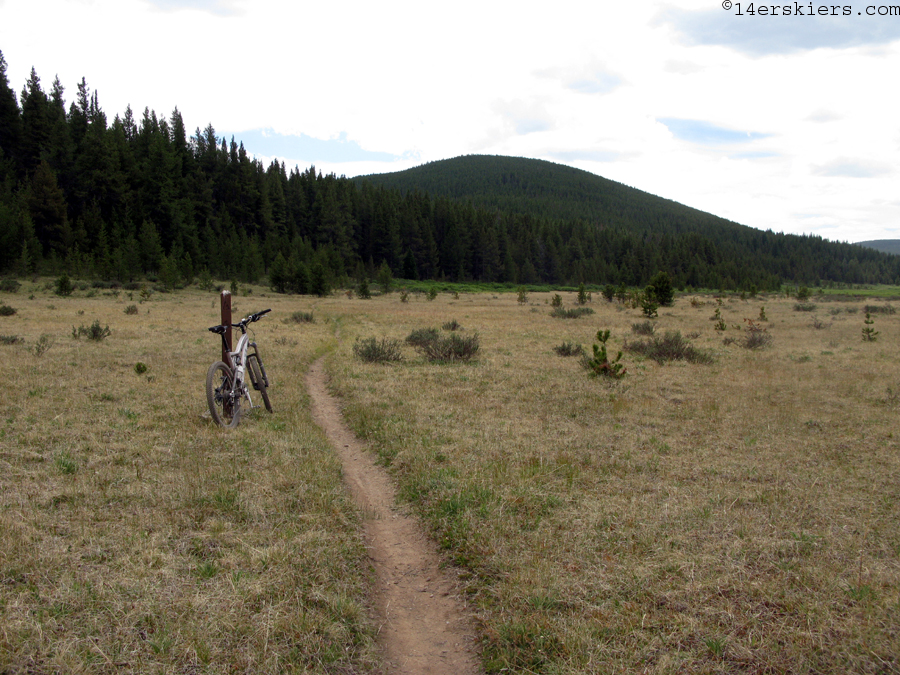 Old coke ovens near the trailhead: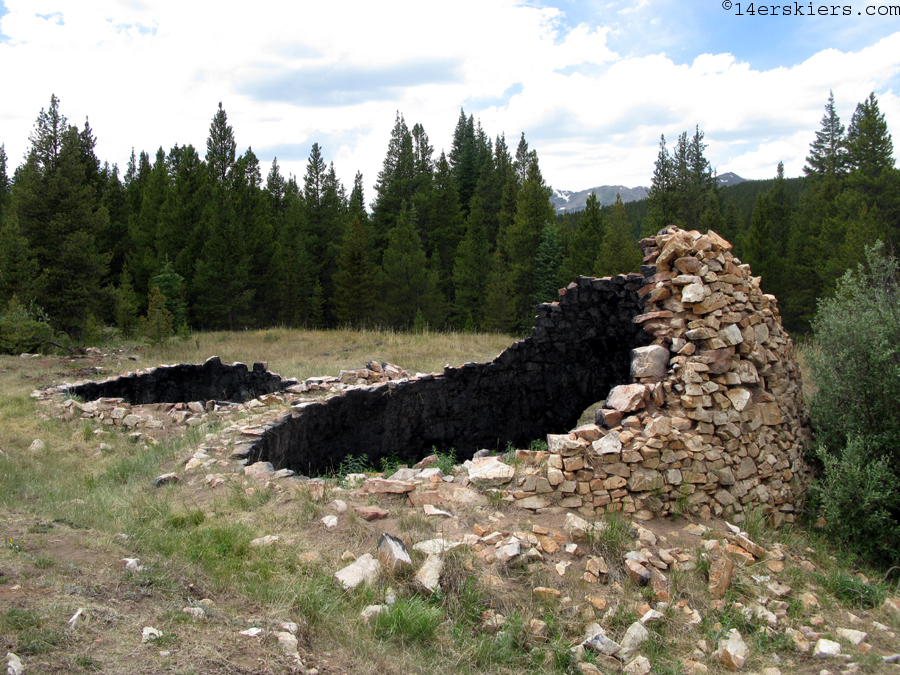 This is a great section of trail- full of history, scenery, and great flow. Ugh, I just said flow. Stats from my bike computer: 26.8 miles, 3 hours, 50 minutes of ride time. Both may be low due to hike-a-bike sections.
_____________________________________________________________________________________________________________________________

Frank
loves snow more than anything... except his wife.  He ensures his food is digested properly by chewing it 32 times before swallowing.He is a full-time real estate agent serving
Crested Butte and Gunnison
and would be honored to send you his
monthly newsletter.
Latest posts by Frank Konsella (see all)