SIA: Binding Wars- Tyrolia/Head and Salomon/Atomic
(Last Updated On: February 4, 2012)
The Marker Duke and Baron bindings have proven to be very popular over the last few years, so it certainly shouldn't be a surprise that some of the other big players on the downhill binding market are now providing some competition. This class of binding deserves its own name- perhaps "Downhill Touring" (DT) or "Freeride Touring" (FT). Another player in this category is the MFD Alltime, a hinged plate that you can attach almost any standard alpine binding. Yes, they tour to an extent, but not like a Dynafit/tech binding or even a Fritchi. But that doesn't mean I don't like the category.
First, some thoughts on my Dukes. I actually like them a lot. Unlike my Fritchis or Dynafits, I can ski them inbounds with 100% confidence. Additionally, unlike my Dynafits I can quickly change from my alpine boots to my AT boots. When I'm unsure if I'll be touring or skiing inbounds, I can limit myself to the Dukes without compromising too much touring or aggressive skiing inbounds. But any tour more than a couple of hours is just plain brutal.
They're also very useful for the lazy man's versions of backcountry skiing- namely slackcountry and sled laps. This is a topic that is rarely discussed, but should honestly be on your mind when you do tours of this type. Let's say you're in Jackson Hole and you head out the Rock Springs gate and hike up the pre-existing boot pack. You ski first and then watch your partner get caught in a slide above you. If you're in standard alpine bindings and you have no skins, you've basically signed your partners death certificate- you'll spend an hour postholing up to the debris just to break out your beacon/probe/shovel to find a corpse. So please, if you find yourself skiing slackcountry make sure you have some sort of backup plan (a touring binding of some sort plus skins) to reach your partners.
Enough of that, let's get to the Tyrolia/Head offering, the Adrenalin, complete with a high DIn setting of 16.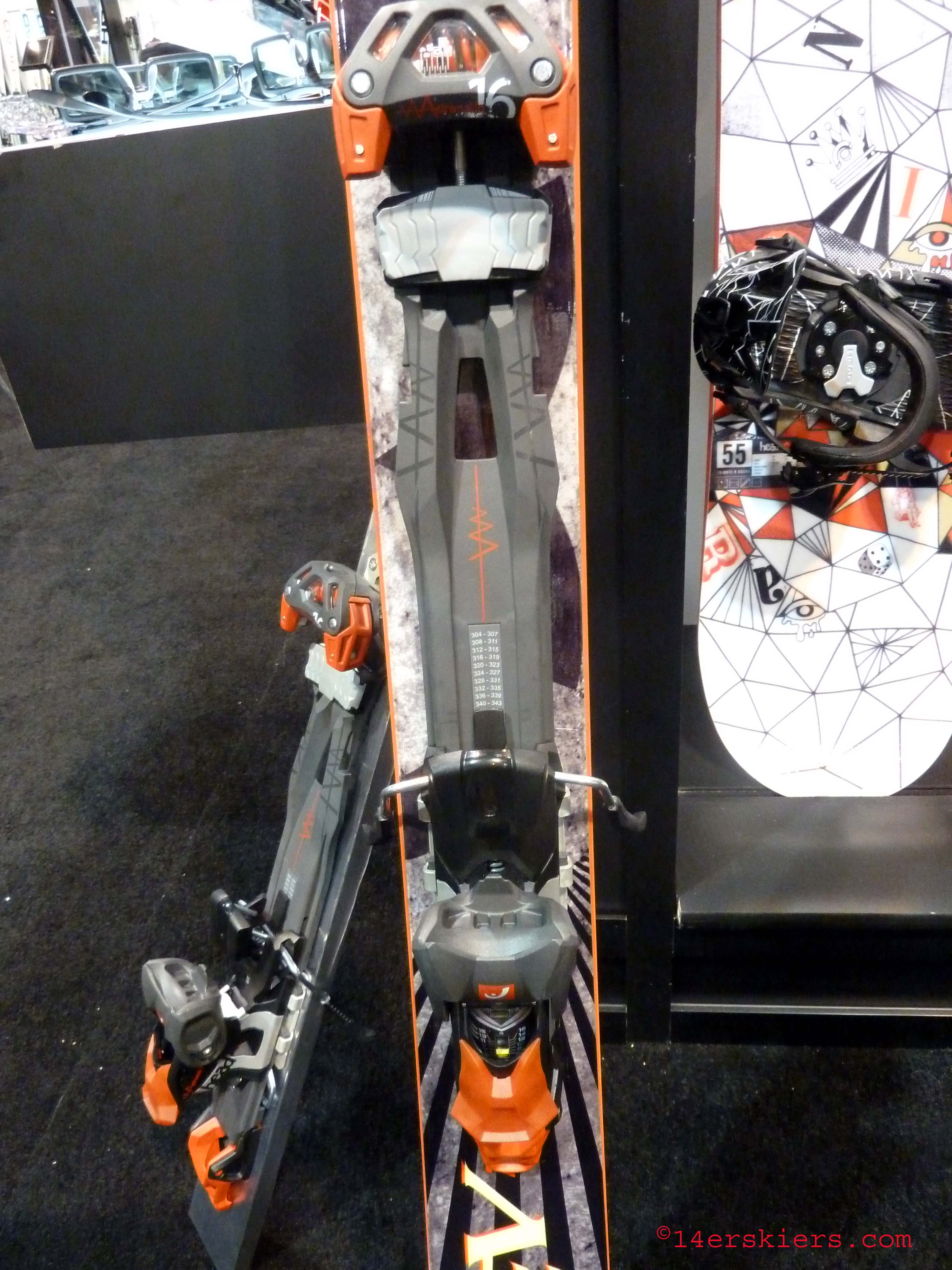 Tyrolia's offering seeks to differentiate itself through a "floating" heelpiece. All the cool new ski designs are rendered somewhat moot if a DT binding, with its huge rigid zone, doesn't allow the ski to flex the way its designers intended. So the Tyrolia binding doesn't fix the heel of the binding in place- instead it has 2 small cylindrical tabs mate up with two similar tabs on the fixed part of the heel to lock it down while still allowing movement. Even a quick hand flex of a ski will show the system works. The system is visible on the brushed metal fixed part of the binding and the "rail" of the binding above it. Also, unlike the Duke, you don't have to step out to go from ski-hike-ski modes. The question we'd like to see answered in real-life usage is whether or not the system ices up during the skin, making it difficult to get into ski mode (the duke requires careful cleaning of its track to lock it down).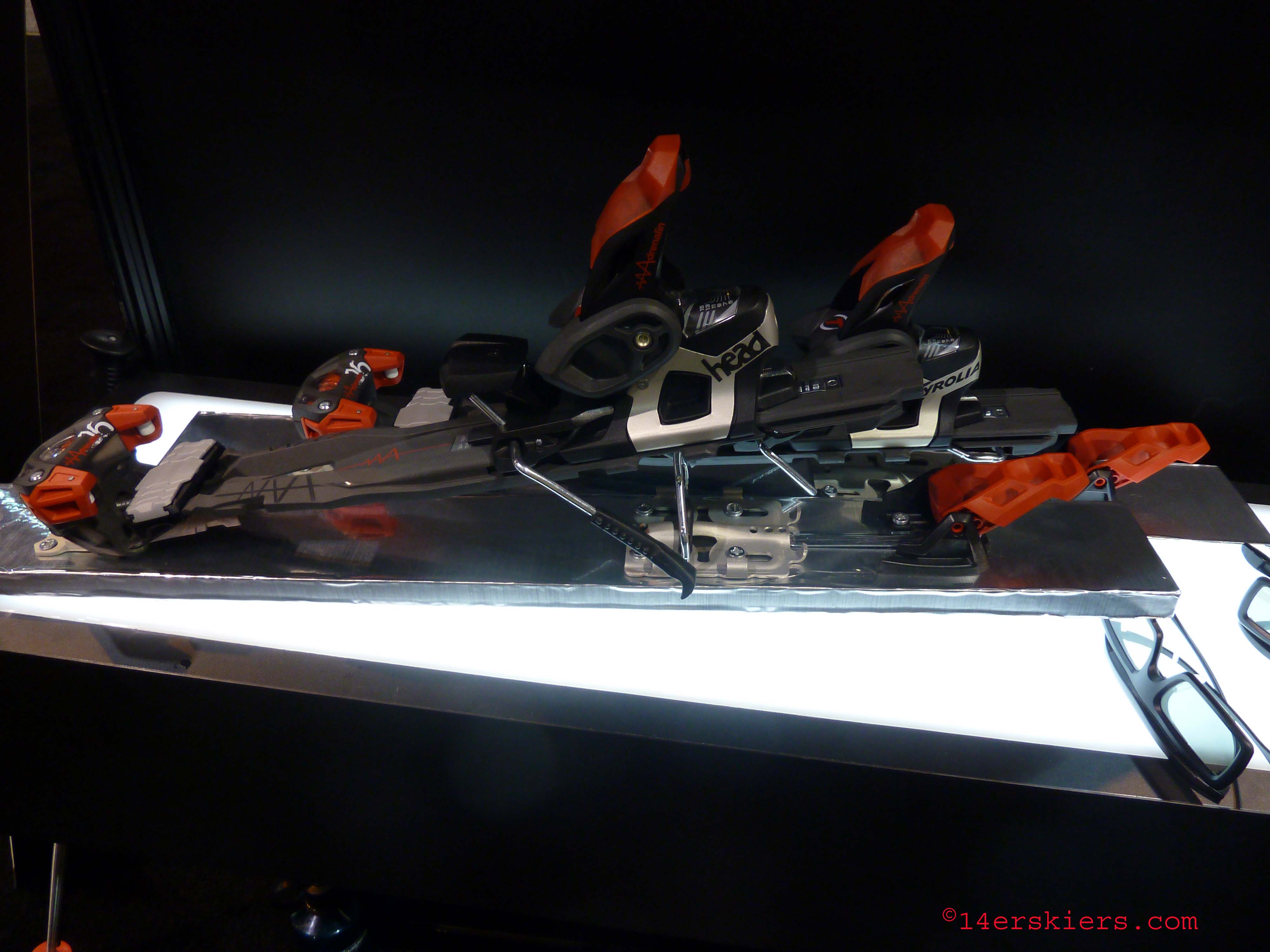 Does it work in practice? We won't know unless we get a chance to try the binding out on the snow. Another feature of the binding is that you can adjust the binding length without tools- but really, how hard is it to use a leatherman, even out on the trail? Then there's this: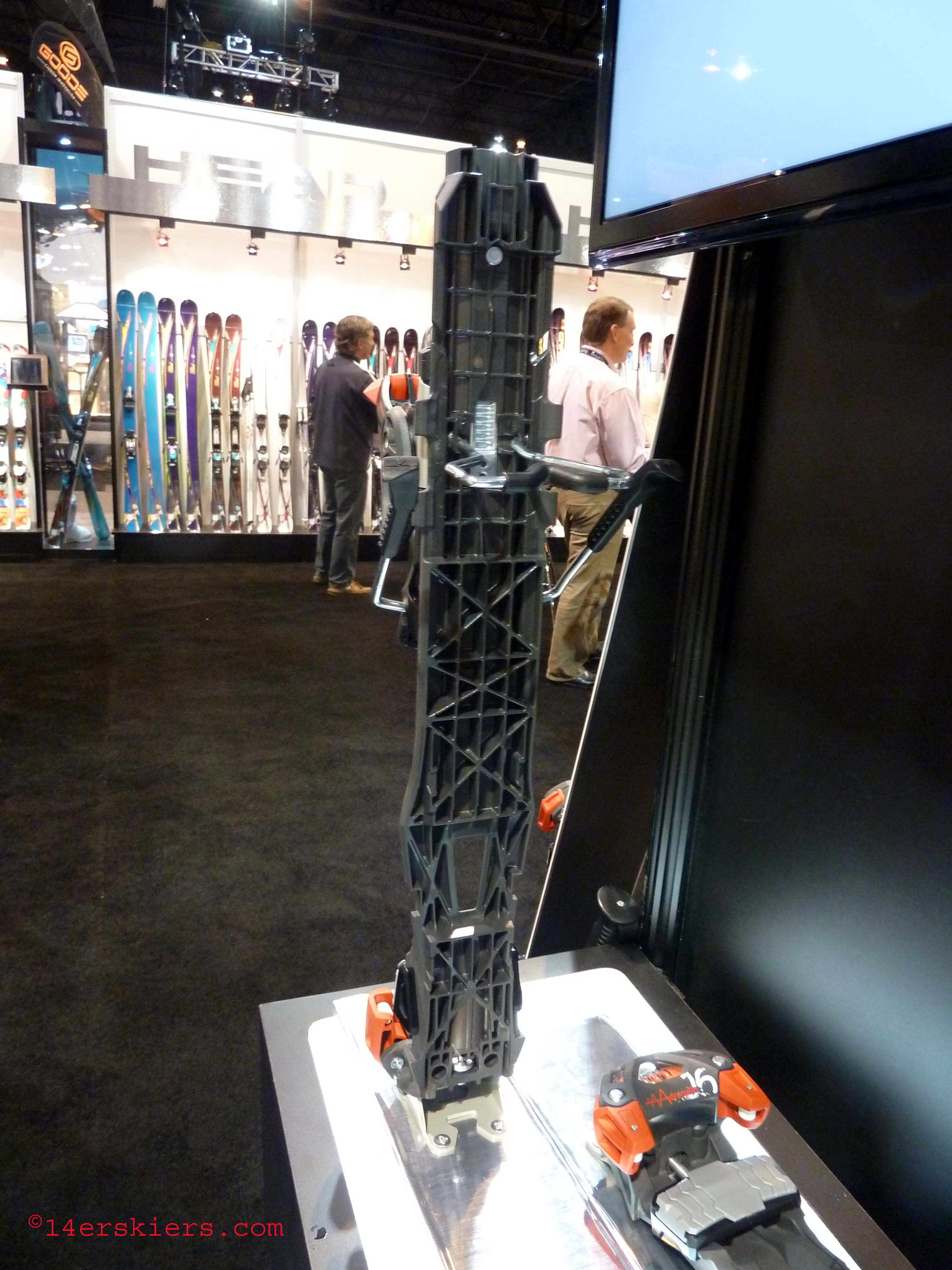 Yes, that's plastic connecting the toe and heel. Not a single bit of metal in there. Now, I had the original white Fritchi Titanal binding, and I broke the metal connecting rod on that binding in relatively short order. The next Fritchi, the blue Titanal 2, had a much stronger and heavier connecting bar that I never did break. I can only hope that Tyrolia did their homework- if that plastic breaks on a skier somewhere exposed, it's going to be a nasty accident. I'm not sure I trust it, that's all I can say, but time will tell with this binding. Reported (unverified) weight is 40g more than the Duke, and well over 100g lighter than the Salomon.
Speaking of which, on to the Salomon Guardian.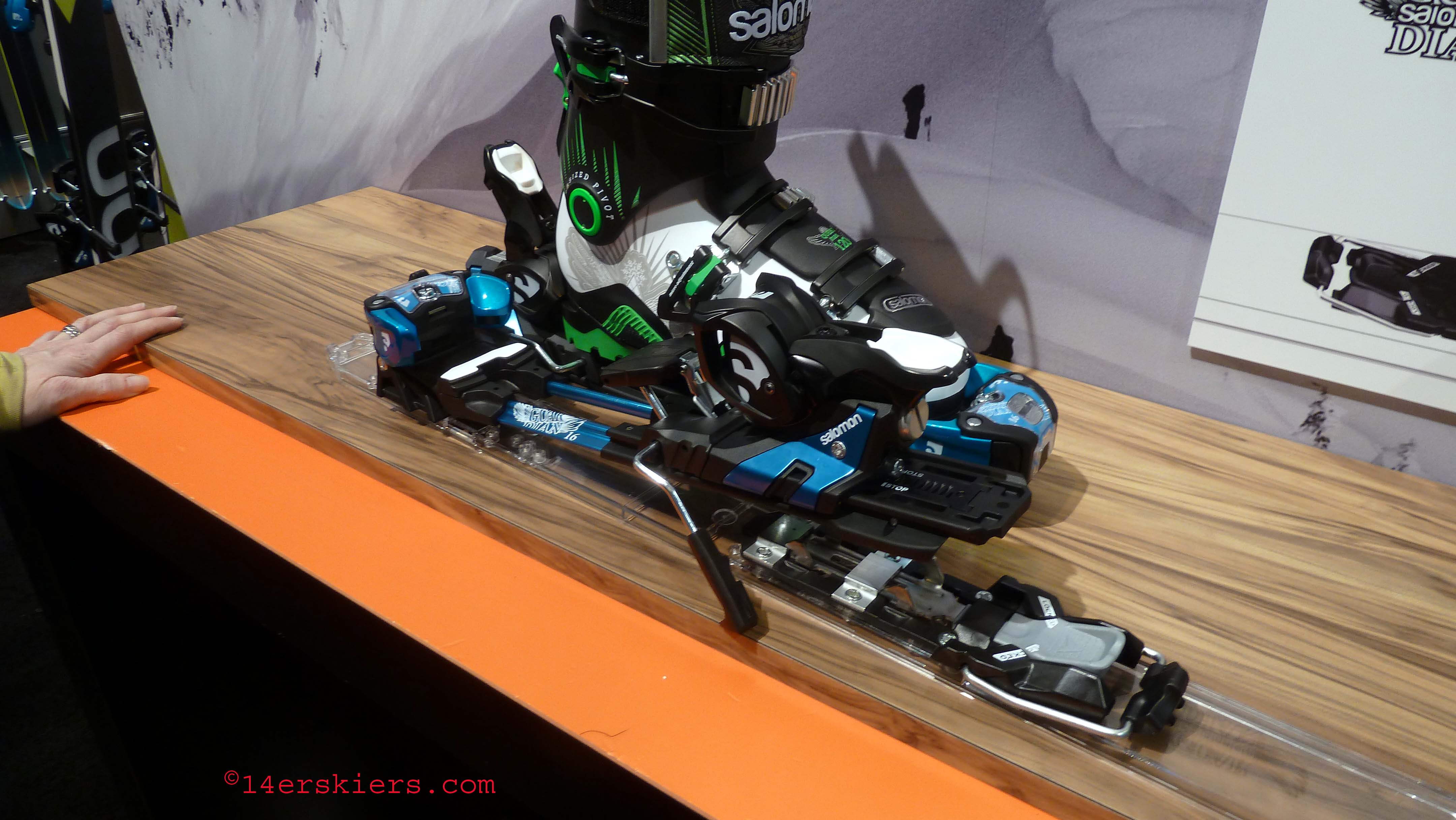 Like the Tyrolia, the Guardian lets you switch modes without stepping out. This is something that drives me crazy about not only my Dukes, but also my Dynafits. Hit the flats at the end of the run- boom, go to tour mode. It gets steeper again- boom, go to ski mode. This feature alone gets me excited about this binding. The "teeth" that lock the binding down in ski mode look less prone to ice and snow buildup as well. Also like the Tyrolia, this binding isn't entirely "fixed", allowing the ski to flex naturally. It's interesting to note that both bindings addressed both of these Duke downfalls. Still, I'll take a wait and see approach with this binding given Salomon's other ill-fated forays into the touring world.
More on the Tyrolia:

More (a lot more, at almost a half hour) on the Salomon:

Frank
loves snow more than anything... except his wife.  He ensures his food is digested properly by chewing it 32 times before swallowing.He is a full-time real estate agent serving
Crested Butte and Gunnison
and would be honored to send you his
monthly newsletter.
Latest posts by Frank Konsella (see all)