Butterknife Trail 10.17.10
(Last Updated On: October 27, 2014)
After stuffing ourselves with a Whole Enchilada the day before, we left the junk show that is Moab in the fall and found ourselves back in Grand Junction at the lunch loops. Some local friends of ours, Ann and Mike, raved about the Butterknife trail, describing it as the best trail the Grand Valley has to offer. While it could certainly be combined with other lunch loop trails, we chose to drive to the "Third Flats" trailhead and go from there.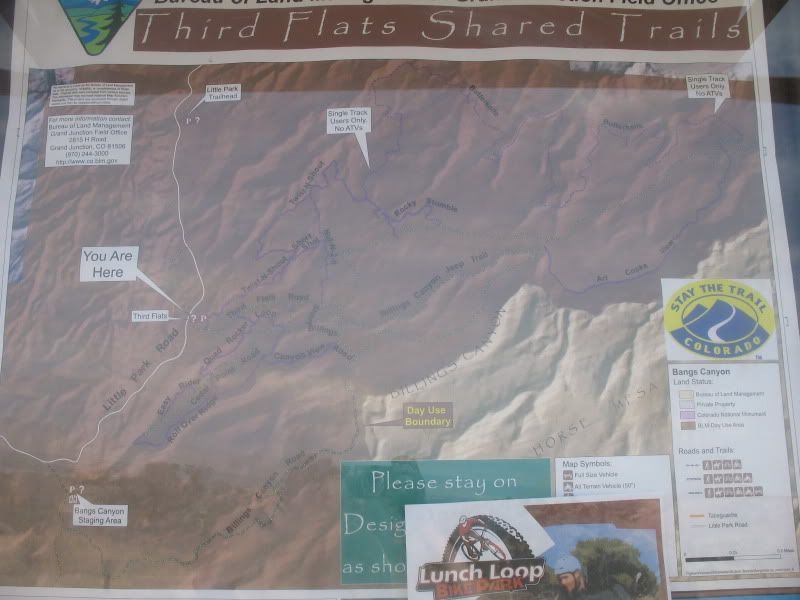 From the trailhead I looked over at some nice looking sandstone slabs and said "They should put a trail there." As it turns out, this is exactly where the Ribbon trail goes- another trail we'll have to come back and check out some day.

In any case, we started right from the trailhead down Twist'N'Shout, which connects with Butterknife. Aptly named, the trail twists and turns and goes from one drainage to the next, typical of many desert trails. Some new trailwork flows seamlessly into Butterknife. Time to let the pictures do the talking. Brittany: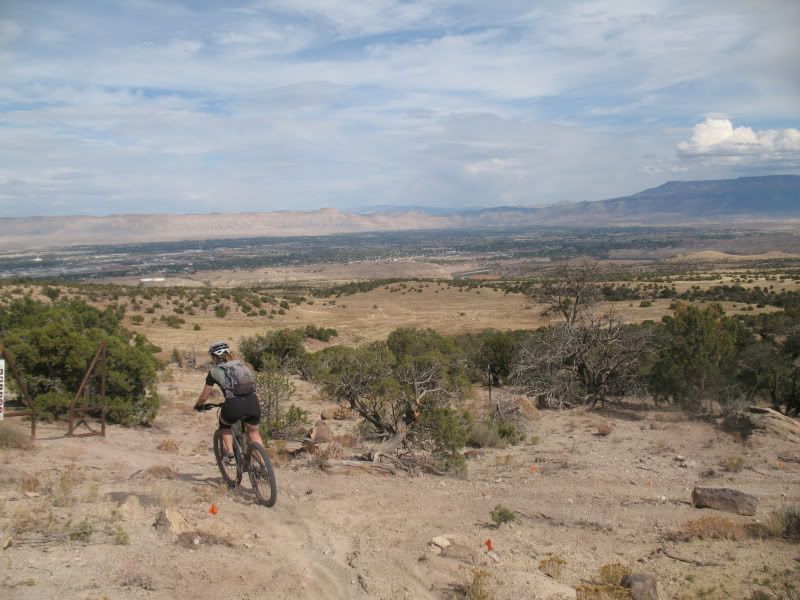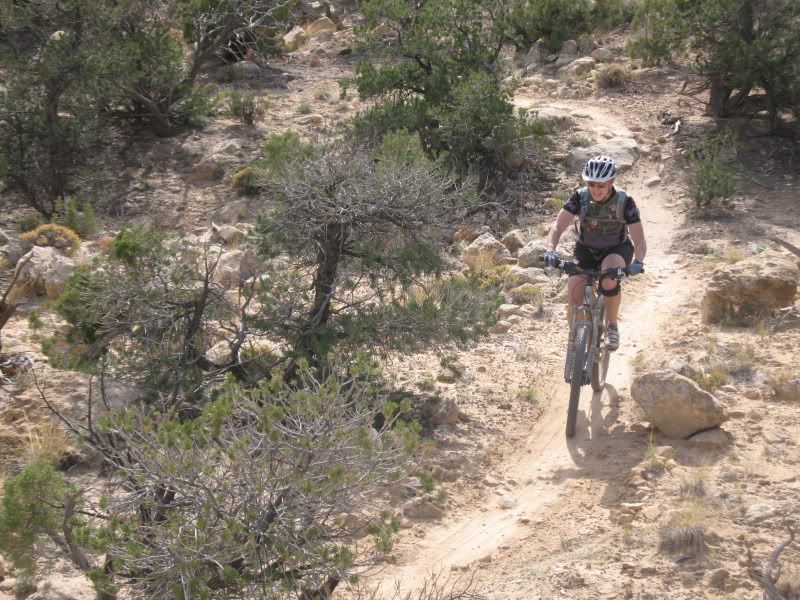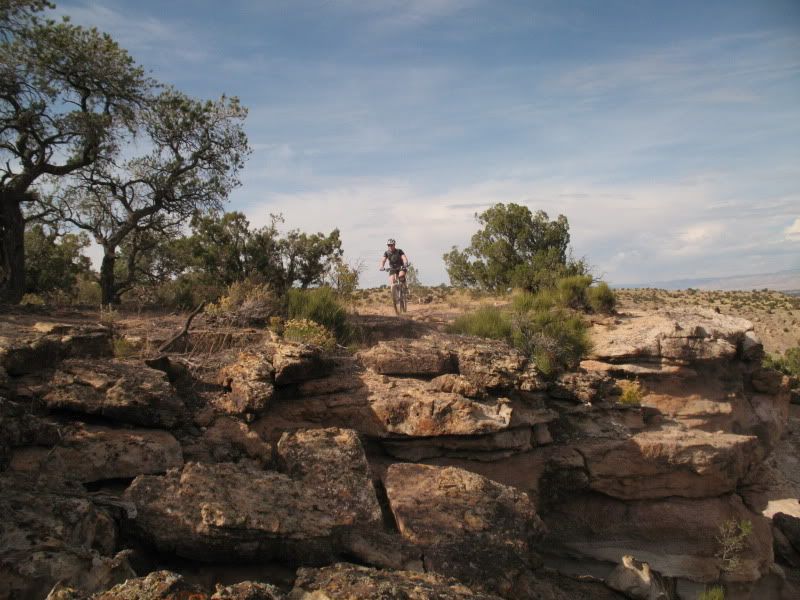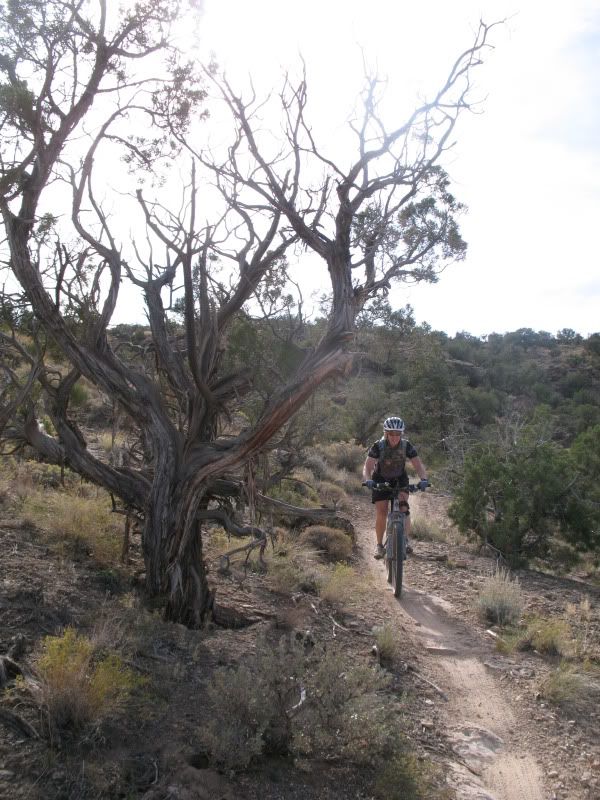 My turn: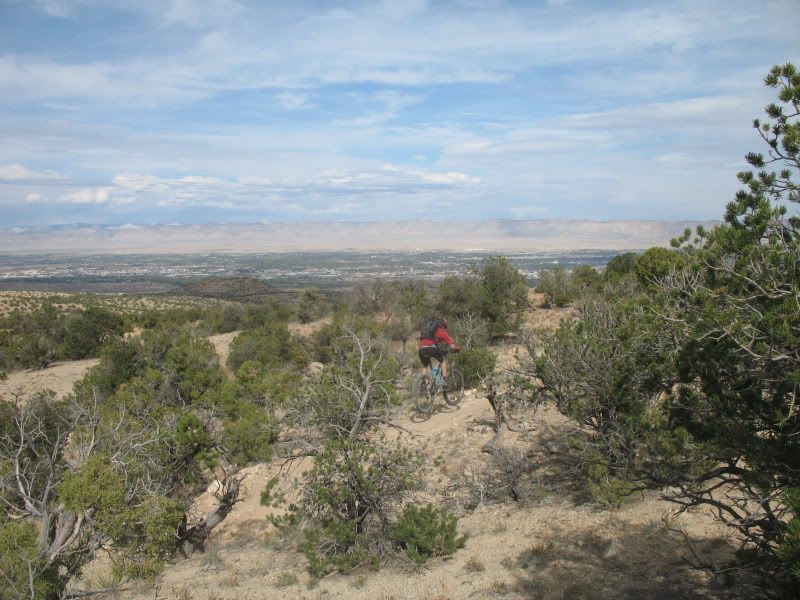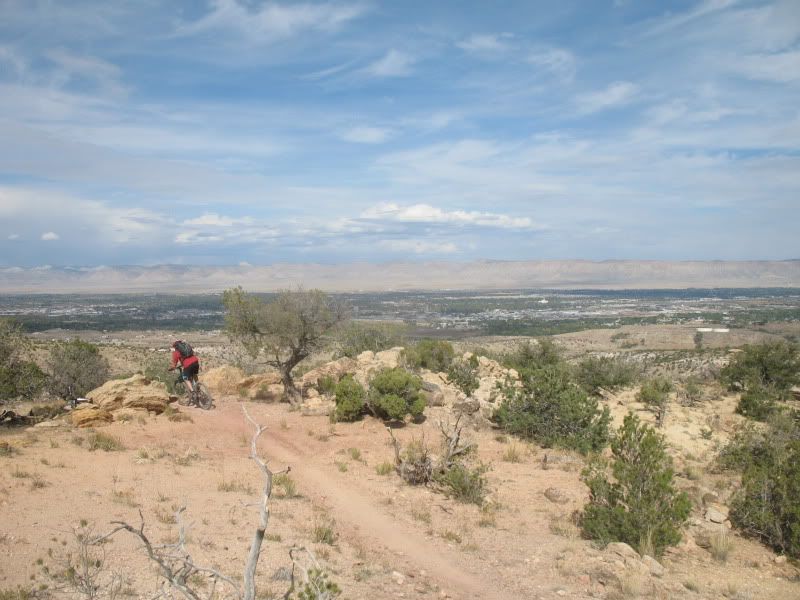 The route we did on Butterknife was a "top-trailhead" route, meaning once we reached the bottom of the trail, we still needed to ascend the jeep road to get back to the trailhead at the end of the ride. It wasn't difficult, though I'm sure it could throw someone off who wasn't expecting it.
Is Butterknife the Grand Valley's best trail? Well, not for me- I'd take Holy Cross over Butterknife any day, as well as most everything out in Fruita. Which isn't to say that Butterknife is a bad trail- I'd ride it again in a heartbeat- but it does speak volumes about the quantity and quality of singletrack in the area. The stats: 13.6miles; 1hour 45min ride time.
Frank
loves snow more than anything... except his wife.  He ensures his food is digested properly by chewing it 32 times before swallowing.He is a full-time real estate agent serving
Crested Butte and Gunnison
and would be honored to send you his
monthly newsletter.
Latest posts by Frank Konsella (see all)