Colorado Trail- Tiger Run Loop 9.11.11
(Last Updated On: July 29, 2017)
After our day on the Front Range, Brittany and I wanted to check out some riding on the way home. With a late start out of Denver and threatening clouds, our original plan to ride some more alpine terrain at Searle Pass went out the window. Plan B was another section of the CT which neither of us had yet ridden outside Breckenridge, often referred to as West Ridge or the Tiger Run loop. Just North of Breckenridge is Tiger Run road, and this is basically the trailhead.
View seg 6 breck side.kml in a larger map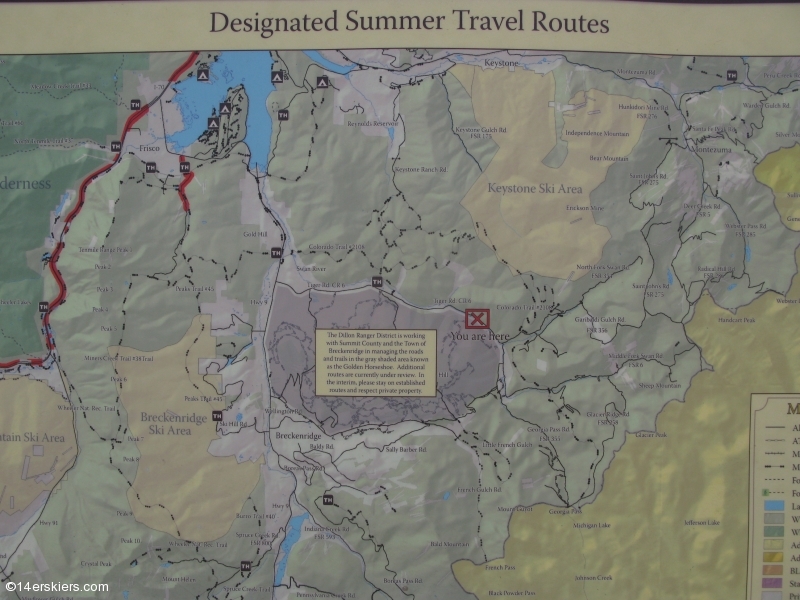 As you can see, there are a lot of options in this area besides the Colorado Trail, perhaps some of our Summit county readers can chime in on some of their favorites in the area. It appears that there's an interesting discussion going on regarding the gray area in the middle of the map as well. The trail here really reminded me of the local riding in Taylor Park- but blissfully free of the moto damage that the Taylor Park area generally has. Not to mention it's the Colorado Trail- so it gets plenty of trail work.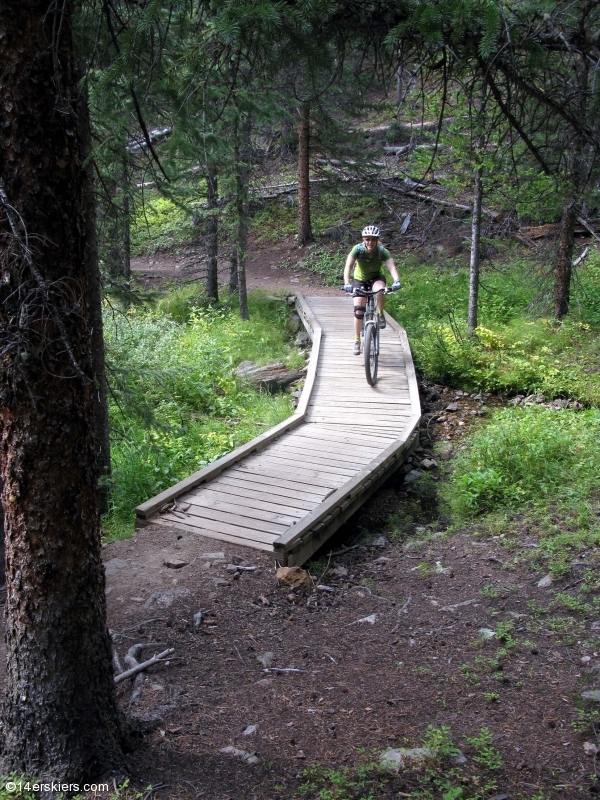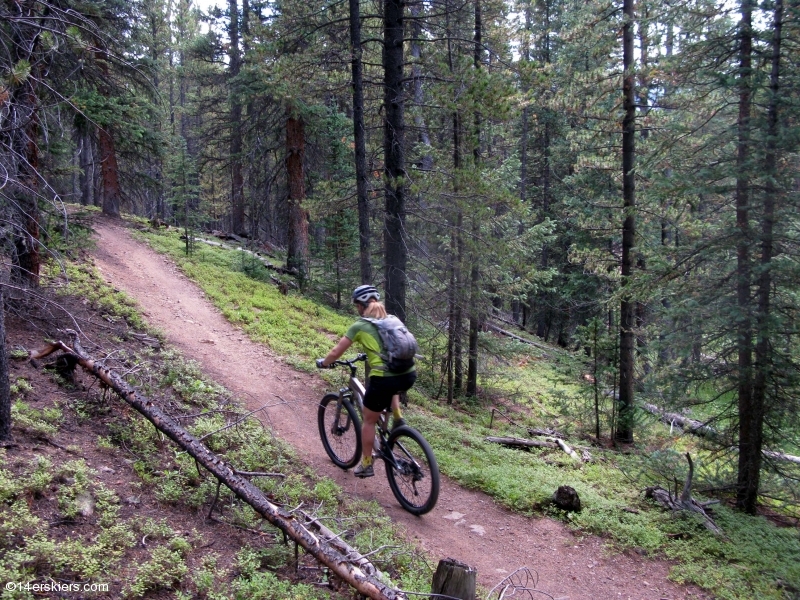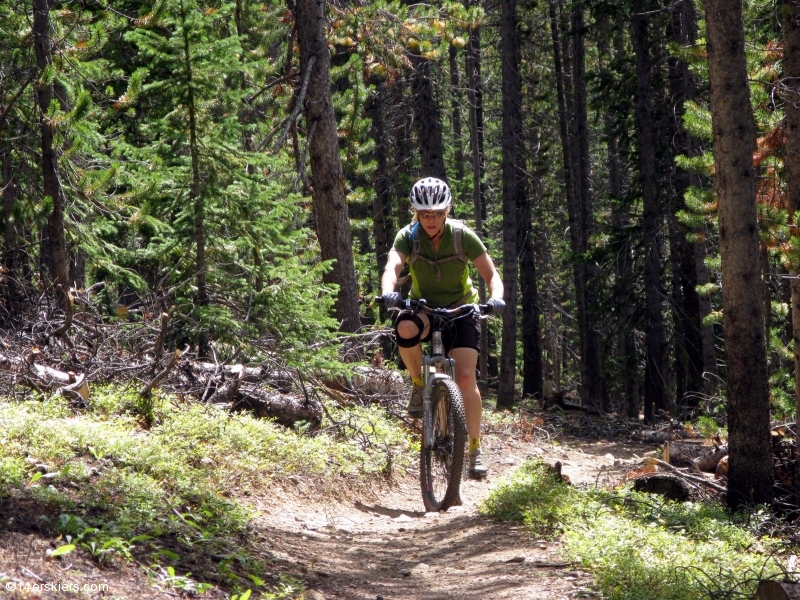 You end up closer to Keystone than Breck near the highpoint of the ride.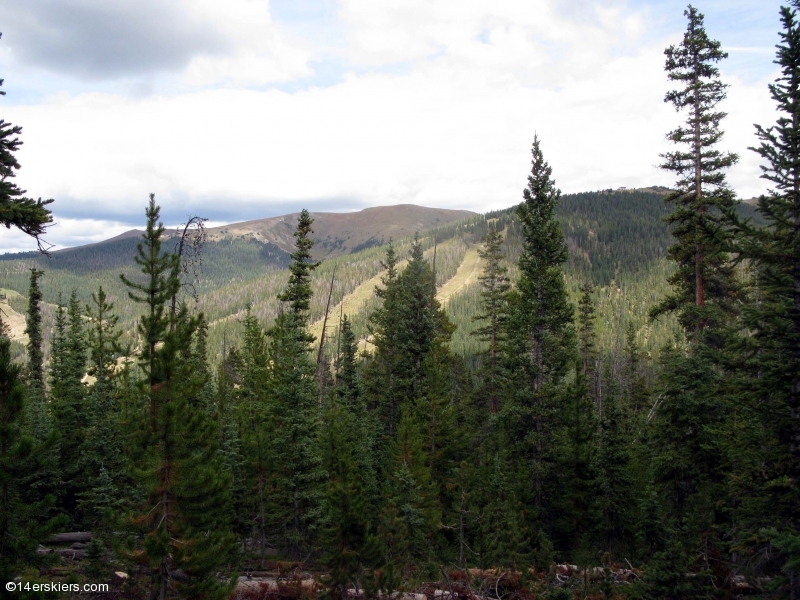 The forests of Summit county, like much of Northern Colorado, have been decimated by the pine beetle. With so many dead trees, preventative measures have been taken and the dead trees on the margins of the trail have all been cut down. I wonder what kind of shape the less-popular trails will be in as the years go by and the dead trees all start to fall. Rough situation, for sure, and not particularly scenic, either.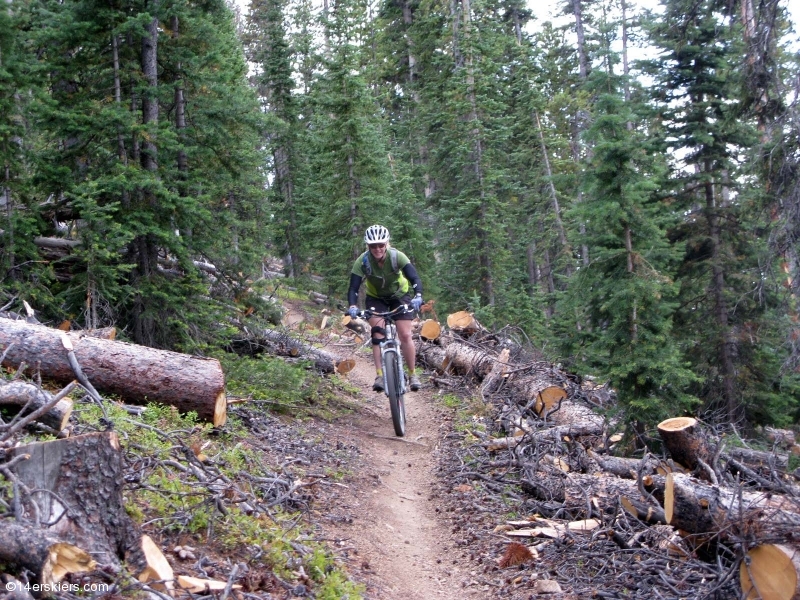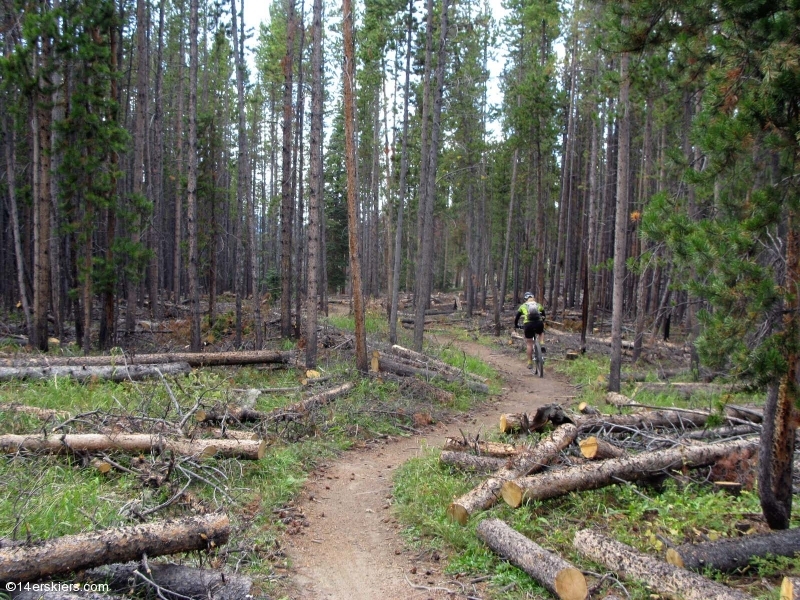 Tiger Run Loop is a great section of the CT- and how many aren't, really? Fast and flowy, we would ride it again without a doubt. Summit definitely has some of the best riding near the Front Range.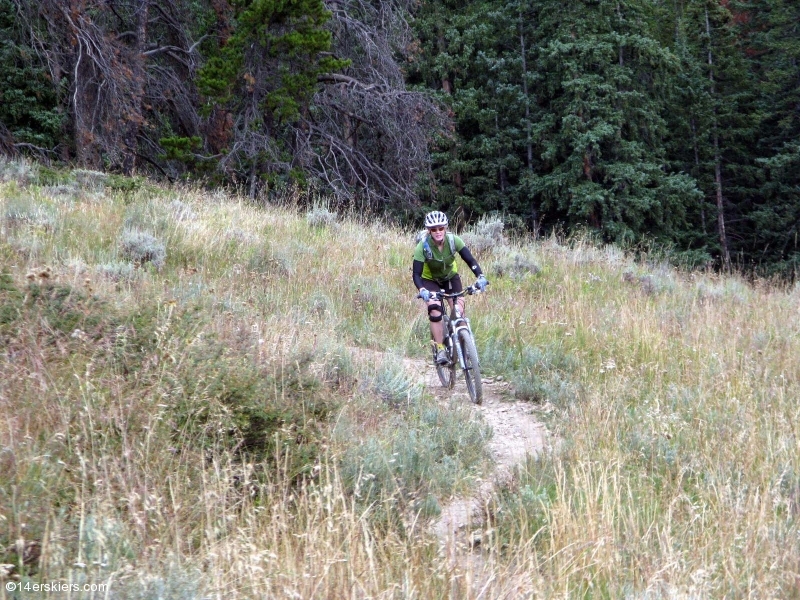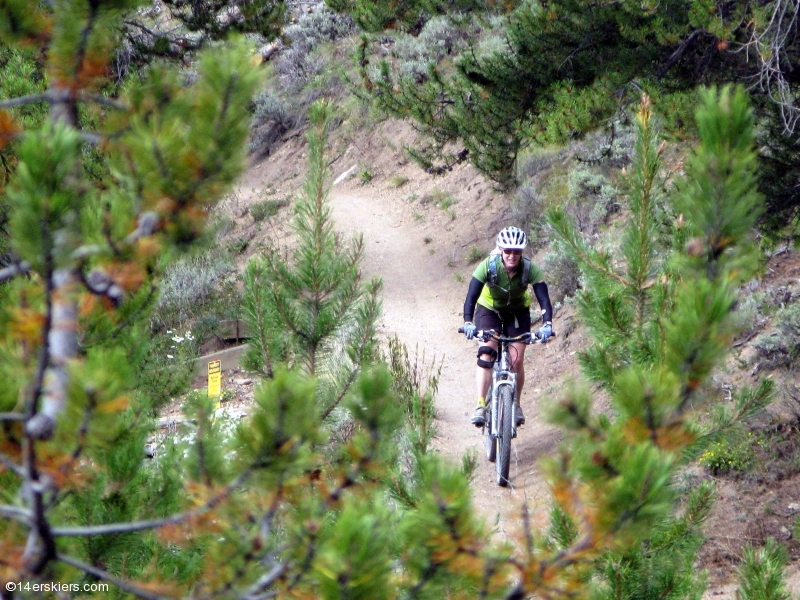 For more information, please be sure to check out our Colorado Trail mountain biking guide!
Frank
loves snow more than anything... except his wife.  He ensures his food is digested properly by chewing it 32 times before swallowing.He is a full-time real estate agent serving
Crested Butte and Gunnison
and would be honored to send you his
monthly newsletter.
Latest posts by Frank Konsella (see all)
Summary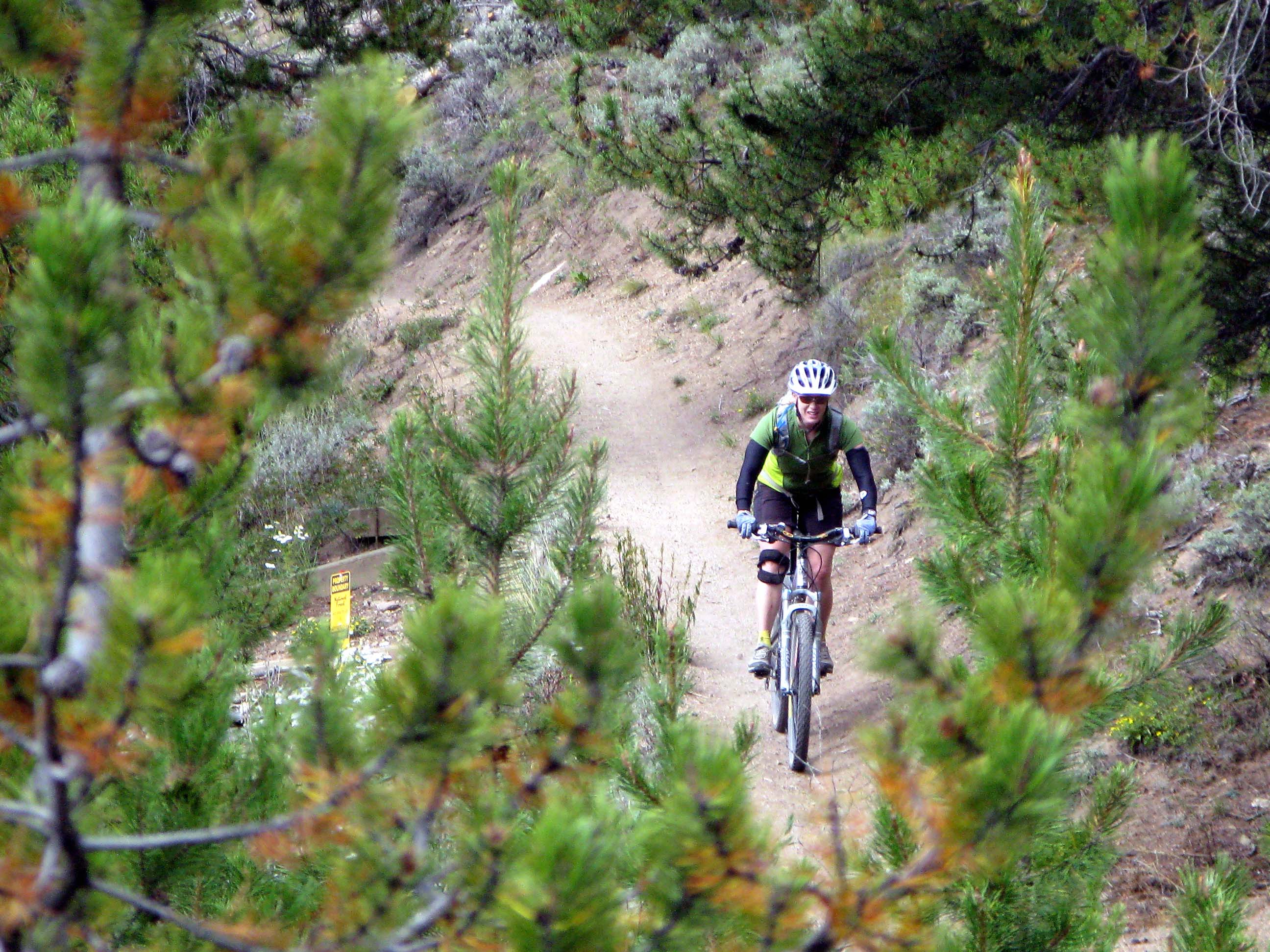 Article Name
Colorado Trail- Tiger Run Loop 9.11.11
Description
Just outside of Breckenridge lies Tiger Run Loop, a fast and flowy section of the Colorado Trail that is great for mountain biking!
Author