TR: Five Fabulous Females Go Backcountry Skiing (9 Nov 2013)
(Last Updated On: November 14, 2013)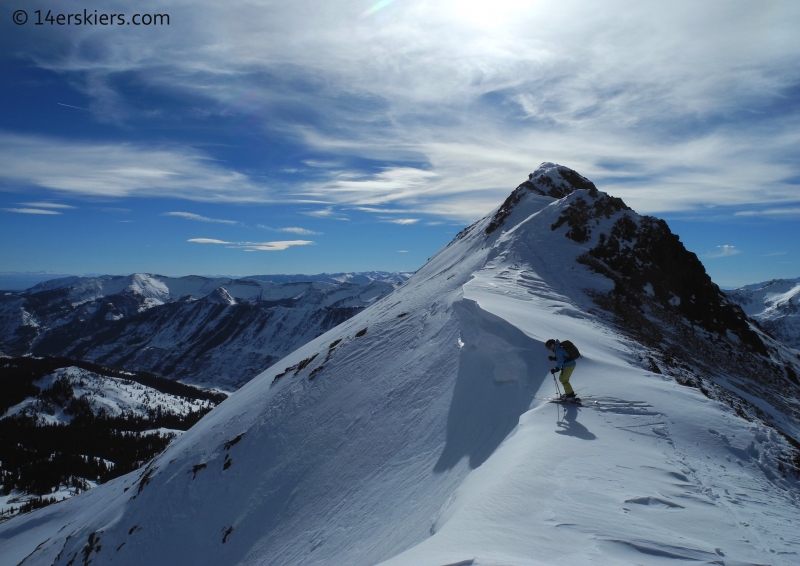 For the week prior, I knew that Frank had to work on Saturday. So, it seemed a perfect time to round up a gang of girls to head out to ski. There's something being said in an all-girl outing, no matter what it might be. None of us get them very often, as our sports of choice are typically dominated by our male counterparts. So, when five fabulous females get to head to the backcountry together, I consider it a special treat- one that I was happy to be a party of.
We rounded up with sleds – three of them. We fought a hard battle with Susan's sled in particular, which was giving us a tough go after a couple of years of stagnation. But, in the end, we were victorious.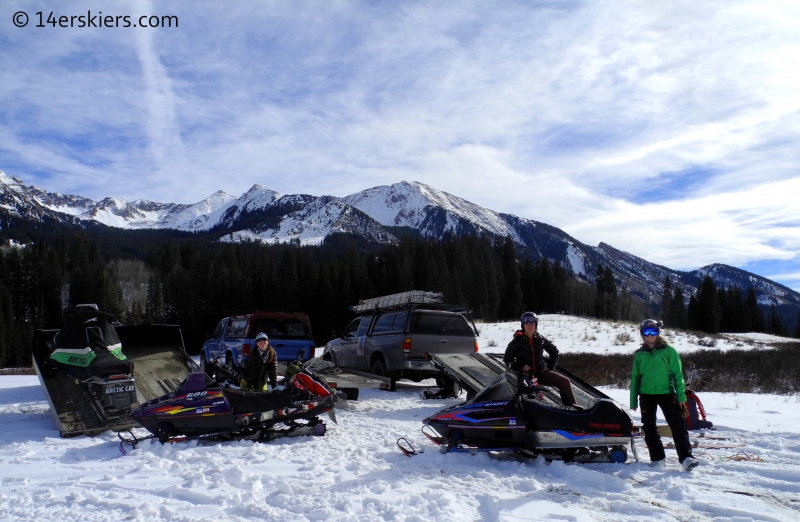 Sledding is fun. But, the real adventure lay ahead. Skinning at last.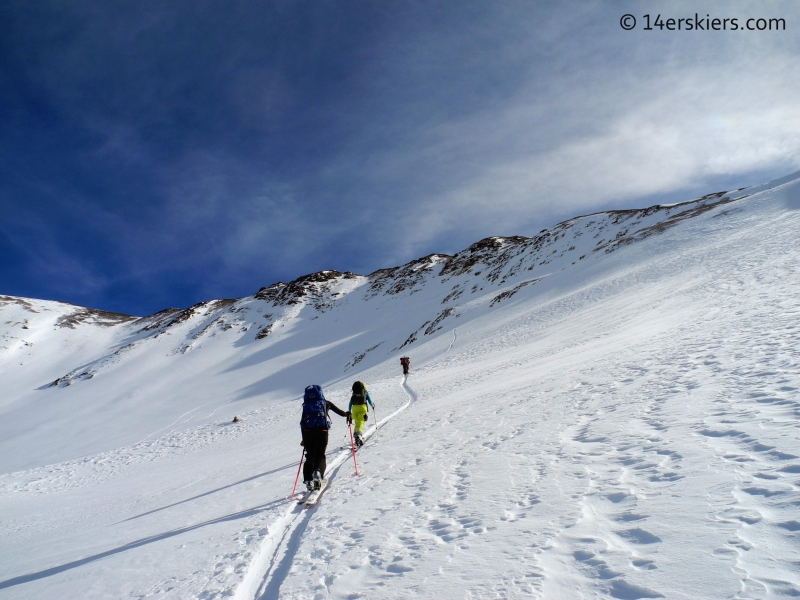 The mountains look so much more magnificent dressed in white.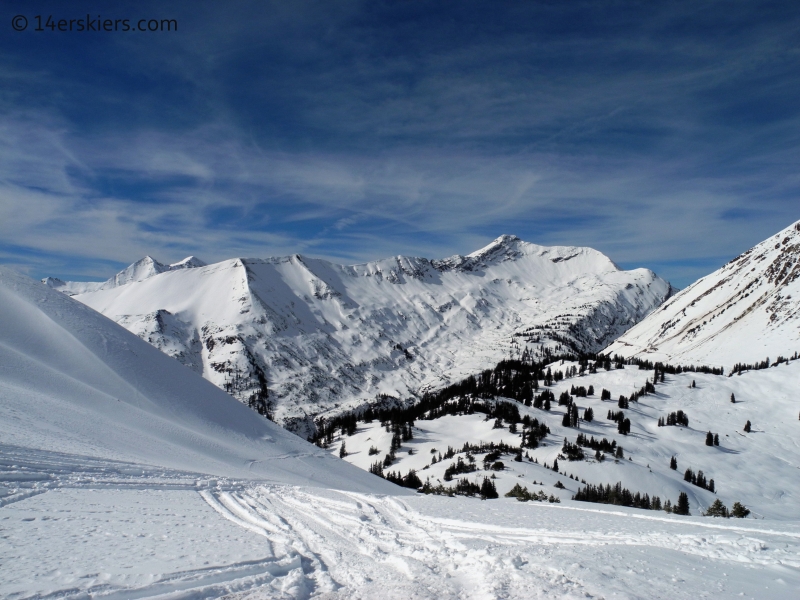 As we gained the ridge, we switched to booting, following the ridge line north for a ways.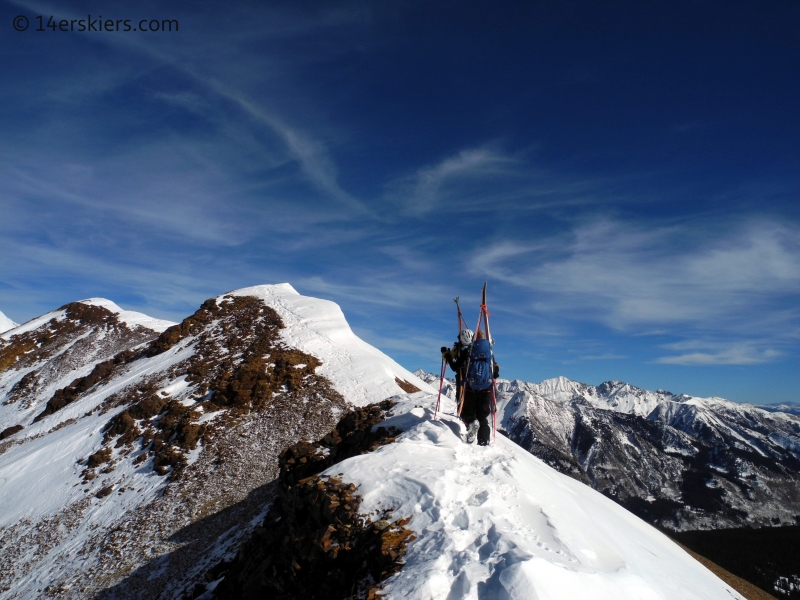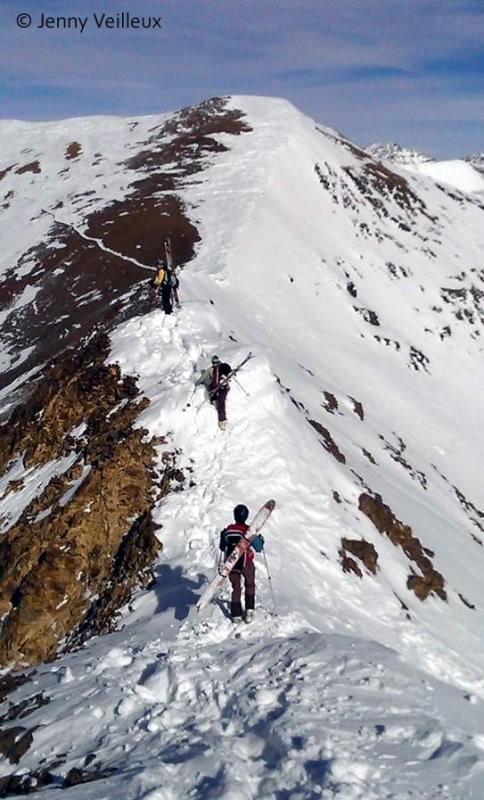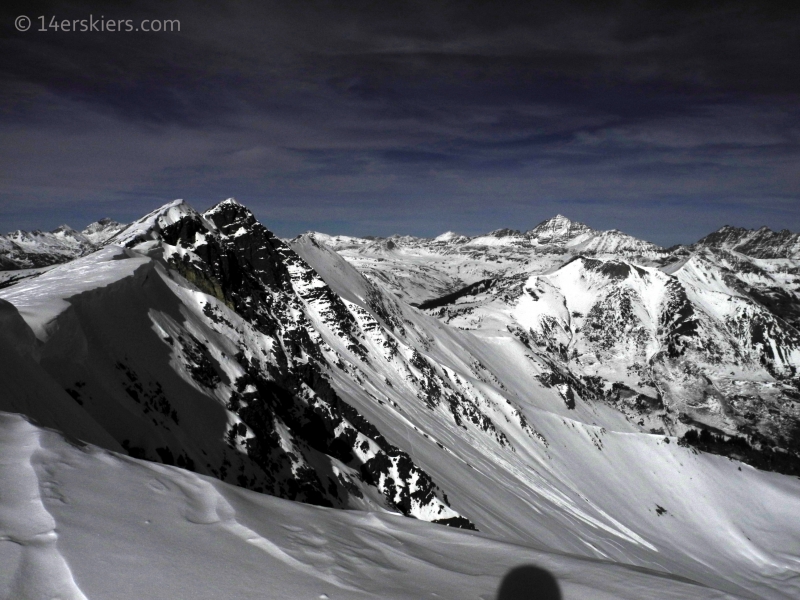 We paused on top of the area we were intending to ski. But, as we gazed over the line, we realized it looked suspiciously thin and decided for another option. To the East we would go. It looked pretty good afterall.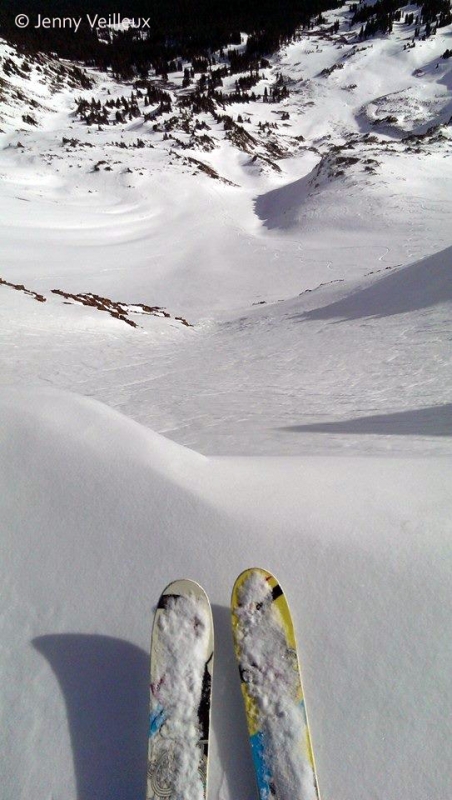 Jenny drops in.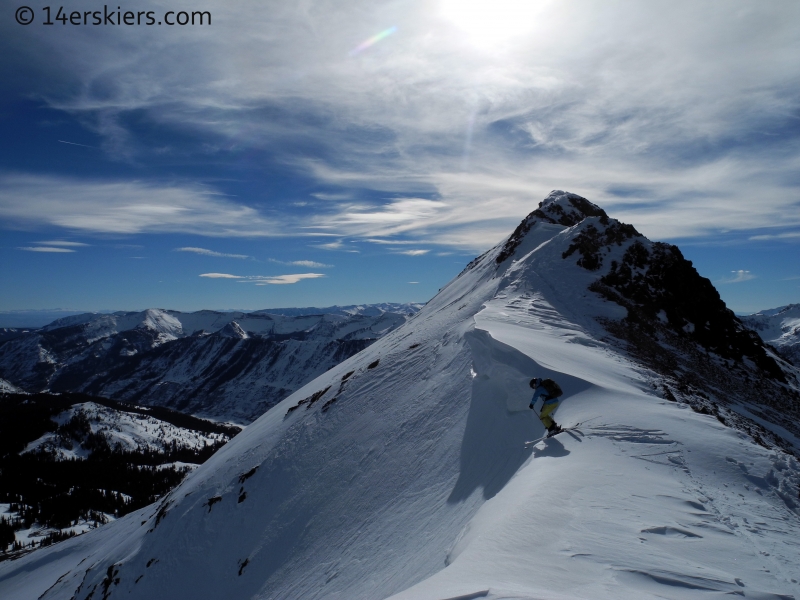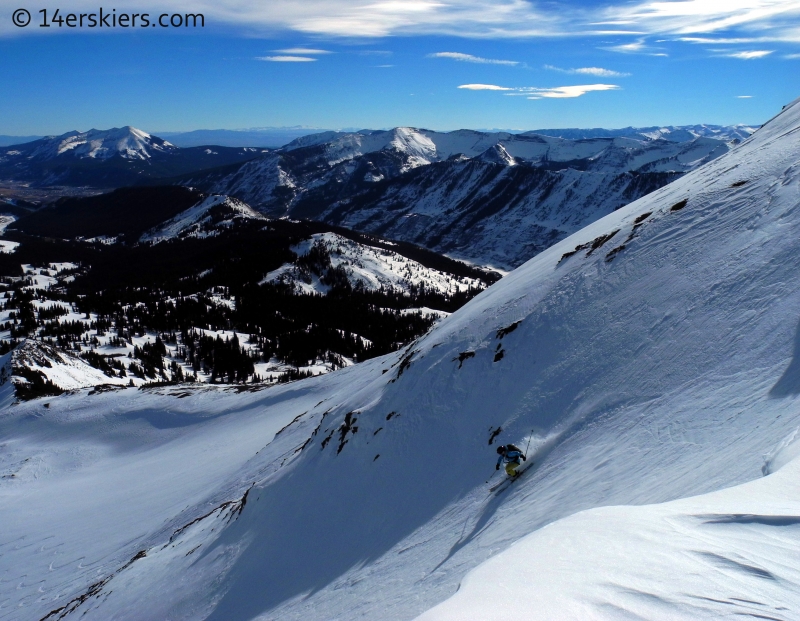 As it turned out, the snow was not what it appeared. Variable with some bits of breakable suncrust, conditions were tricky for skiing. But, we made the most of it. Alex.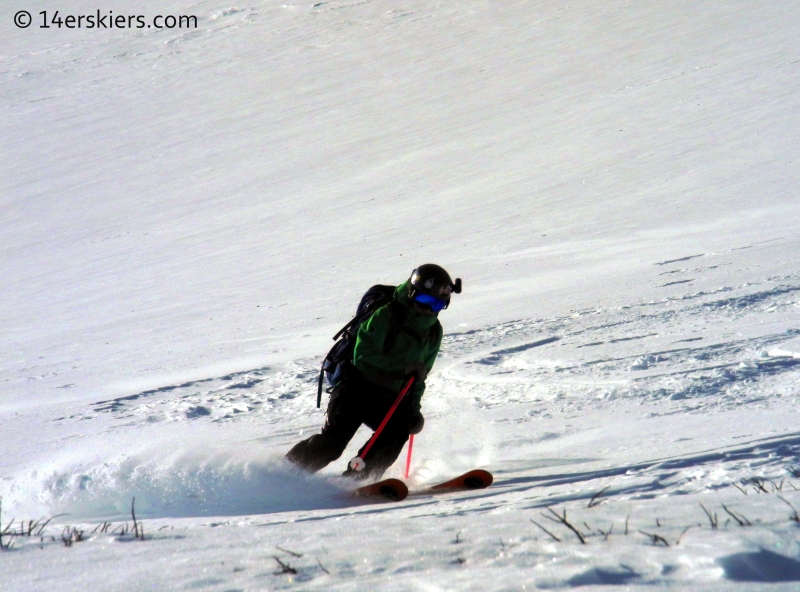 We then ascended back to the ridge for run number two.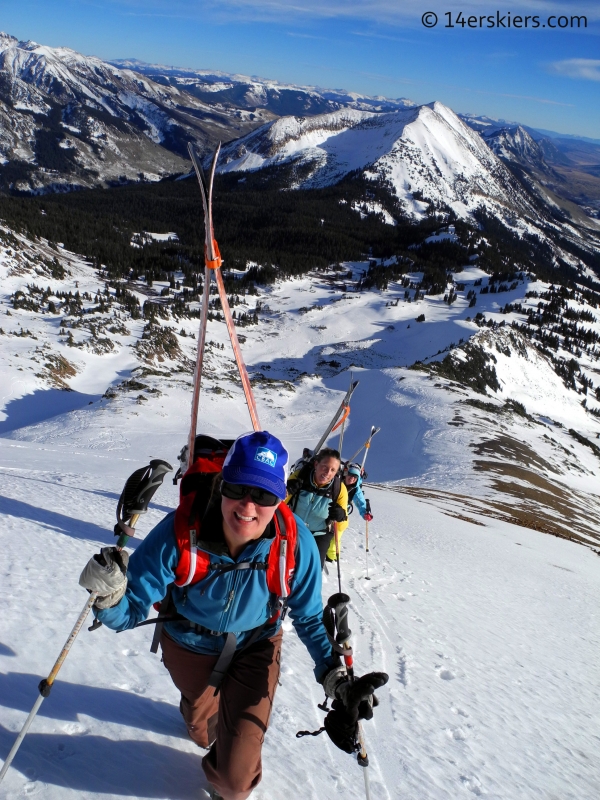 A picture of the ladies (from L to R): Alex, Danielle, Susan, Jenny, and me.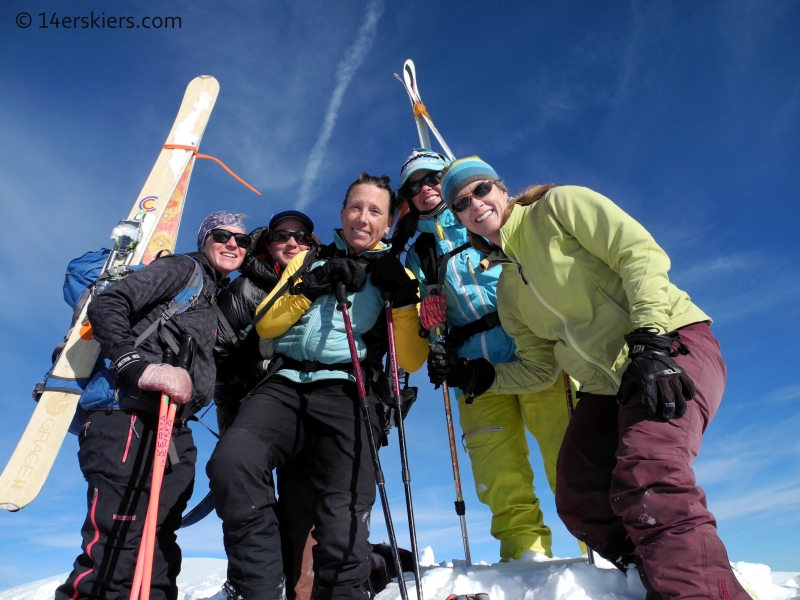 Here, we split. Alex and I went down one entrance into the face, while Susan, Jenny and Danielle entered another way. Alex.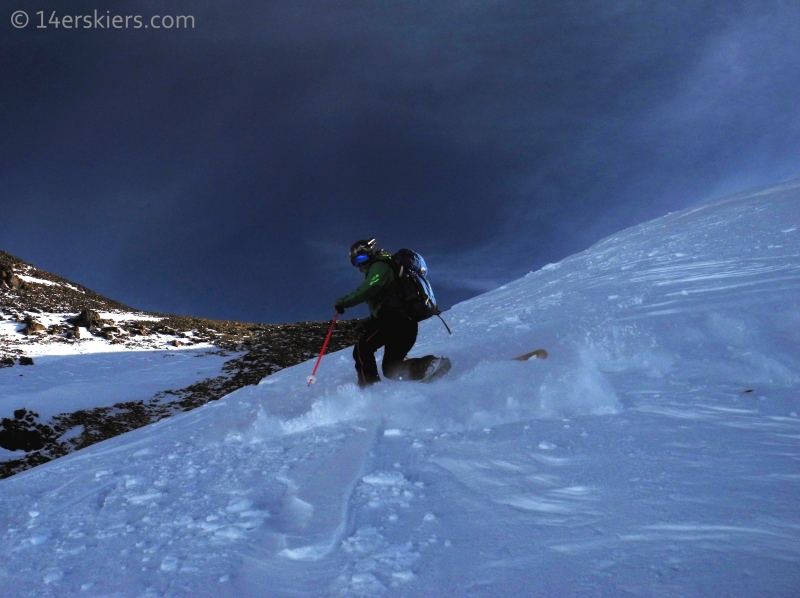 Jenny.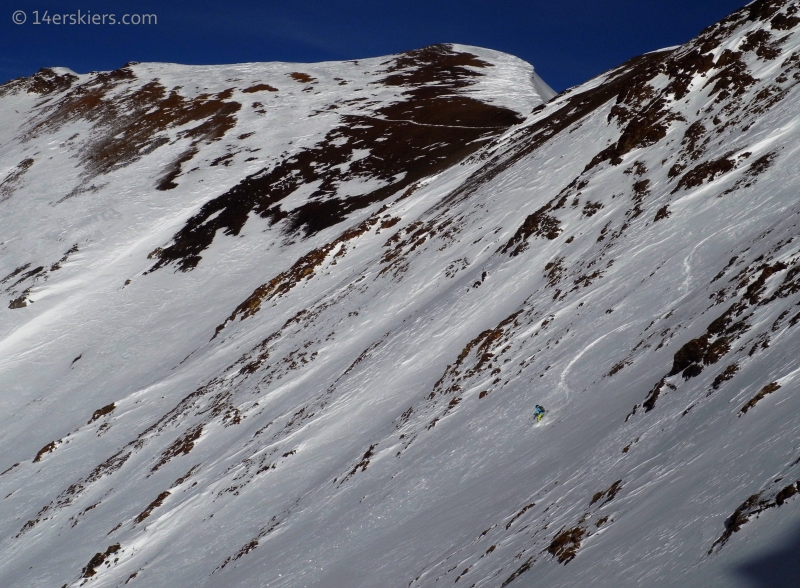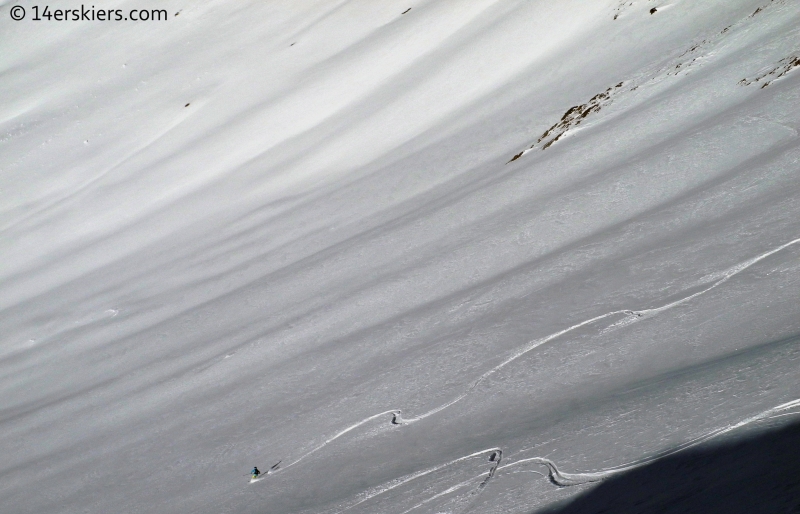 The snow was milky and fun to ski! Susan.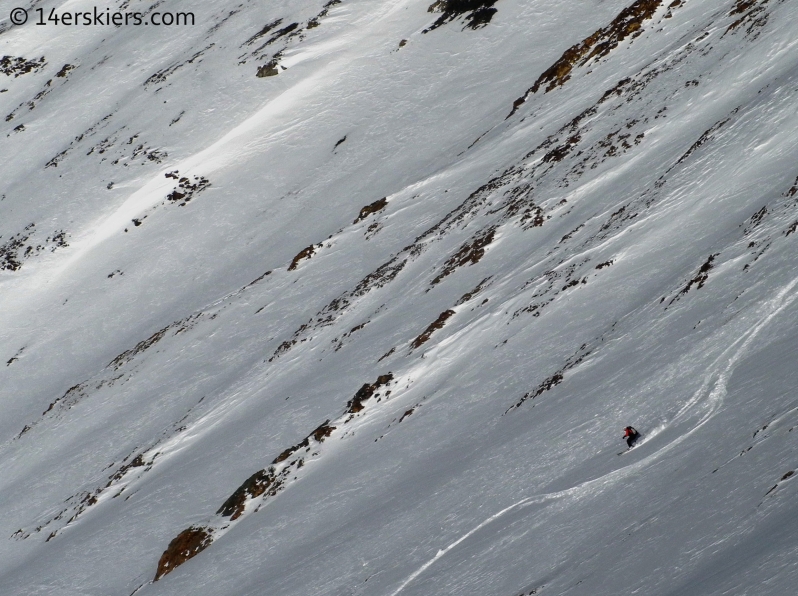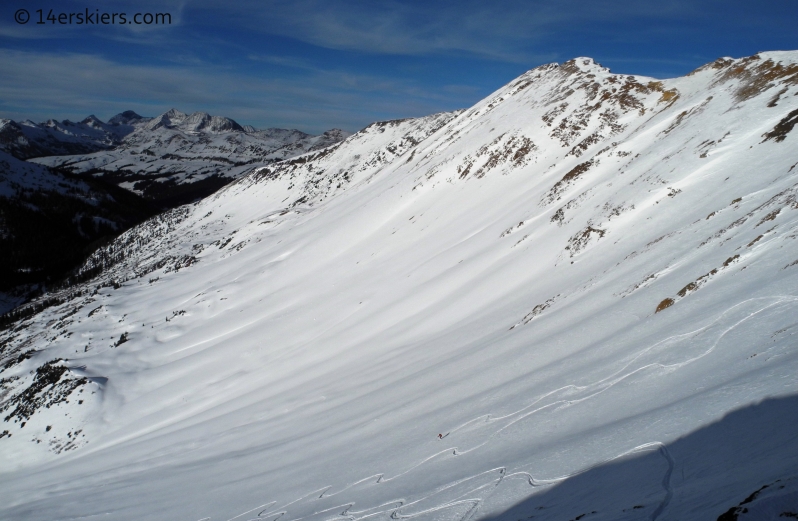 We all smiled like this.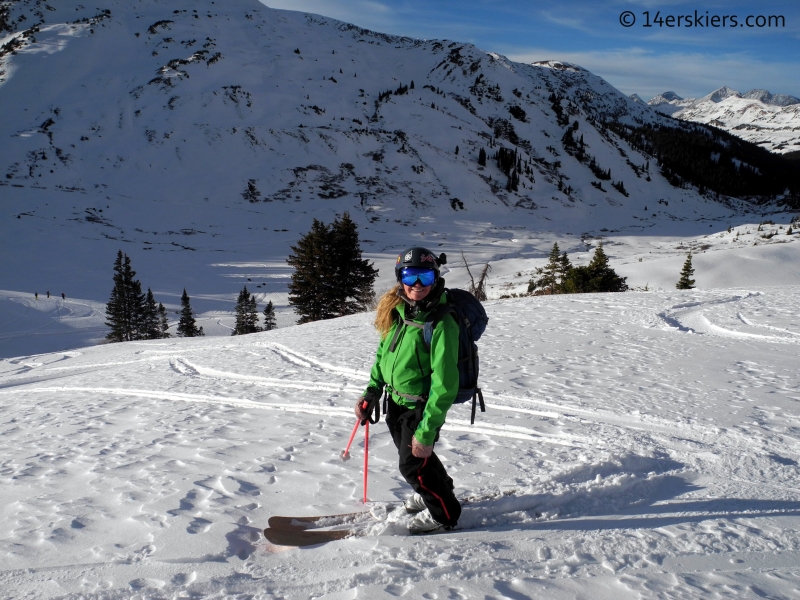 But, as the cliche goes, all good things come to an end….. The girls with our lines behind.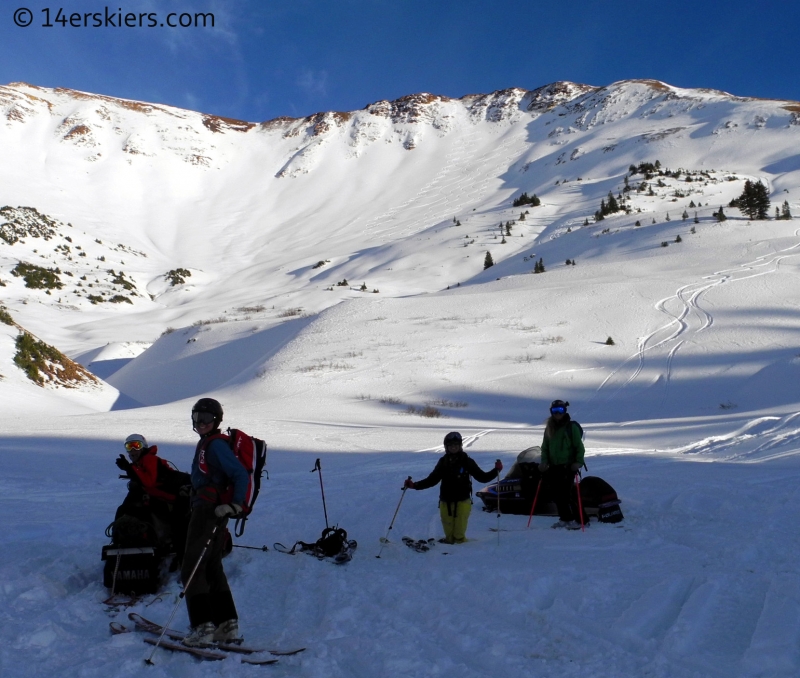 While none of our lines directly faced north, we encountered some northern (NW and NE) on the edges of our routes as they rounded out with slight aspect changes. On these northern aspects, we encountered at least 4 "collapses" or "whoomphs", making me very suspicious of the stability of northern aspects. This impacted our ski choice for the next day – something I am glad for, given the report of a skier-triggered avalanche in Crested Butte on north-facing terrain on Sunday.
We've been blessed with abnormally stable early season conditions. But, a couple of lengthy dry spells, some cold nights, and wind have wreaked havoc on parts of the snowpack. Many things are still plenty stable, but lines must be chosen wisely. Get out there and enjoy our early winter 🙂
Aside from skiing, biking, and all outdoorsy things,
Brittany Walker Konsella
also loves smiles and chocolate 🙂 Even though she excels at higher level math and chemistry, she still confuses left from right. Find out more about
Brittany
!
Latest posts by Brittany Walker Konsella (see all)