Nostalgic Day at Berthoud Pass and Genesee 9.10.11
(Last Updated On: July 29, 2017)
Last weekend, we headed down to Denver to spend some time in the areas of my youth. The occasion was to spread my dad's ashes, who passed away last December, with my family. While sad on some levels, it was also a good opportunity to reflect on all the things that my dad did while I was growing up that helped shape me into the person I am today. The first stop was Berthoud Pass, a pass that my dad must have driven me over a few hundred times, as we headed up to ski racing practice nearly every day of the winter that I wasn't in school.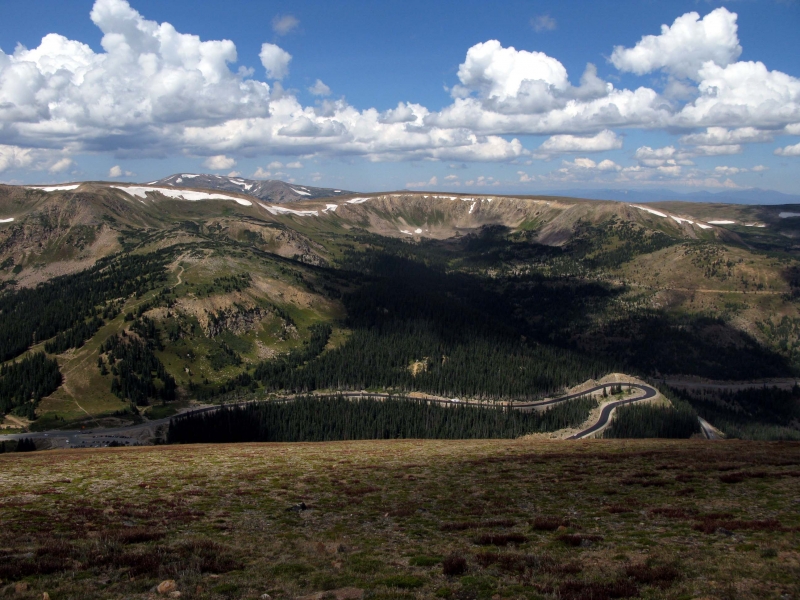 I decided to head up to the summit of Colorado Mines Peak (the one with all the buildings on it on the East side of the pass), since that seemed like it would have some good views of the area. It did, particularly of snowy Greys and Torreys.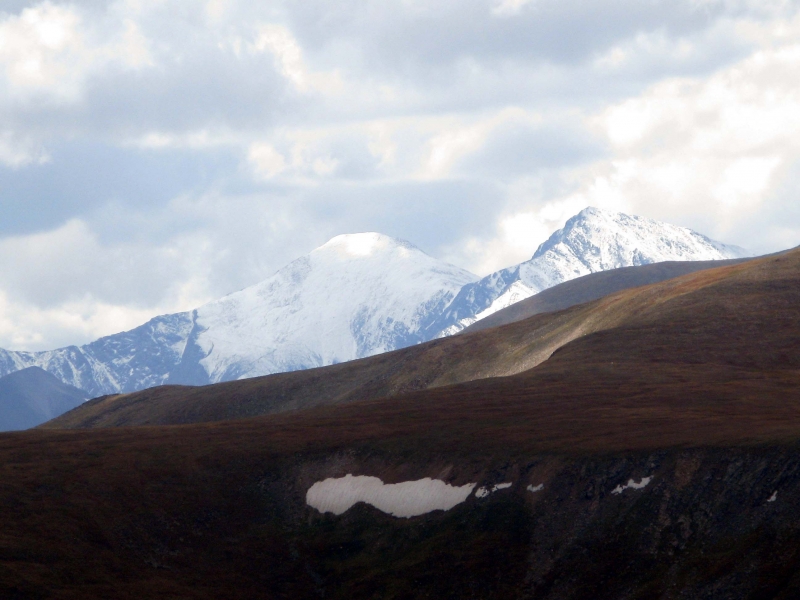 The next stop was Genesee, the foothills community that I moved to halfway through elementary school. Before that, we lived in a typical Denver suburb. Without a doubt, that move is the reason why I live in the mountains and spend all my time playing in the outdoors. There was no 7-11 down the street to cruise over to and play video games and drink slurpees. There was a forest that needed to be explored, and singletrack that needed to be ridden, and hillsides that needed to be sledded (and every once in a while, skied). So that's what we did. And I loved it, so I still do it to this day.
This is the tiny cliff that my buddy Mark and I first started rappelling off of. Can I even call it a cliff? But hey, it was a 10 minute walk from my house.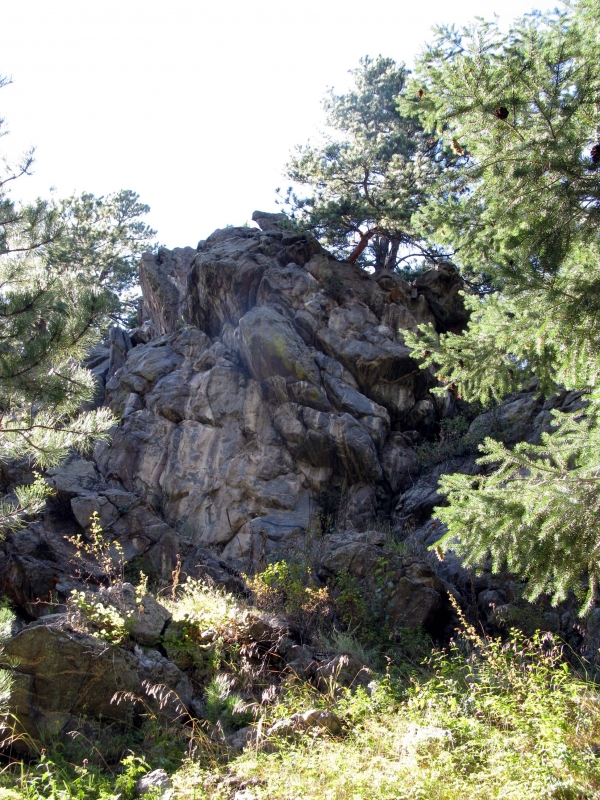 We weren't really allowed to ride the trails in Genesee, but considering that we weren't old enough to drive elsewhere, and the trails were this good, we went anyway: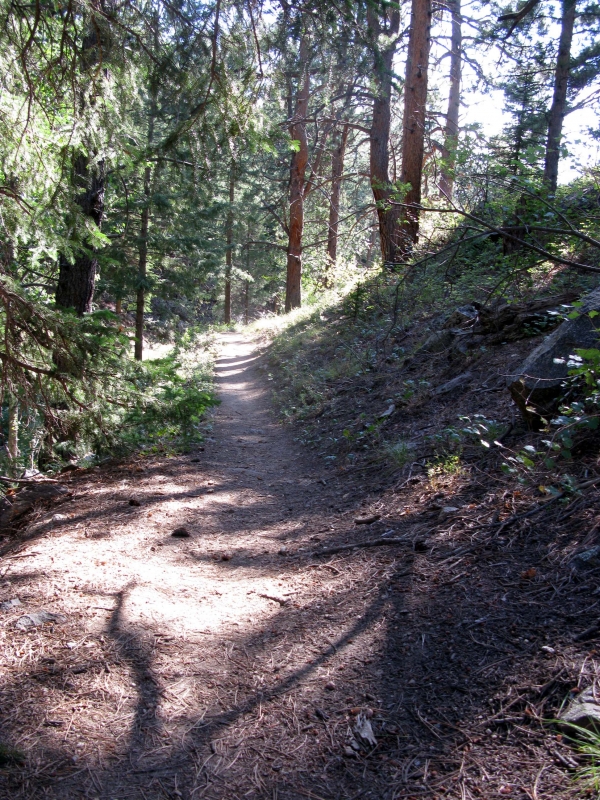 Same trail, circa '92?: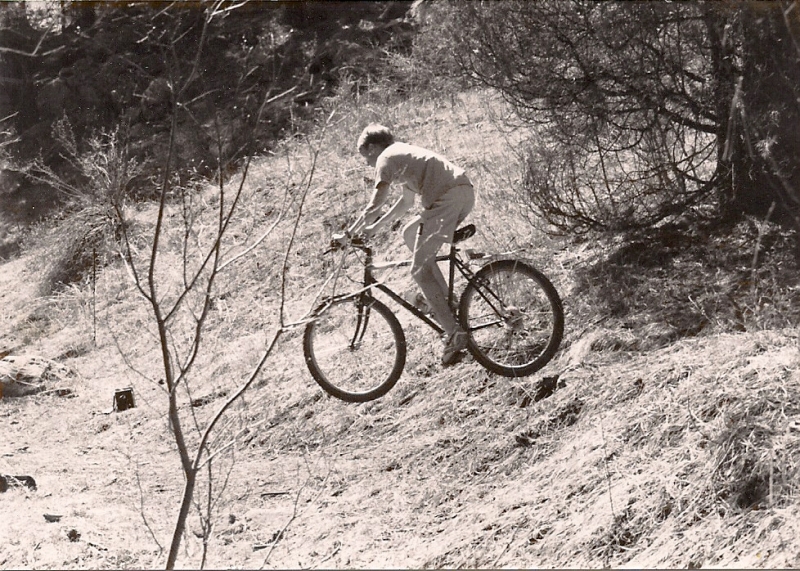 Didn't need no stinking helmet back then. Here's a couple more, even older photos, maybe about 1986. Probably Rollins Pass or Summit County. We liked water back in the day.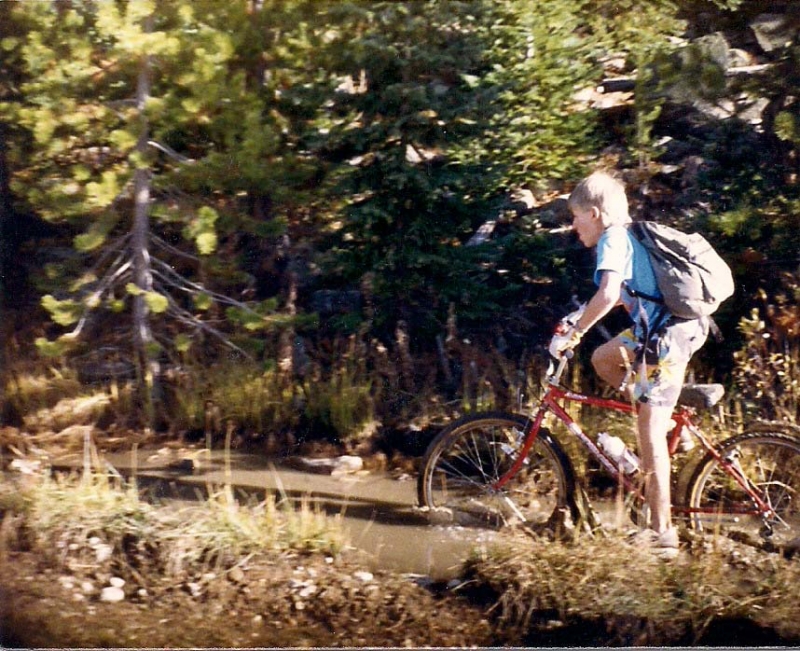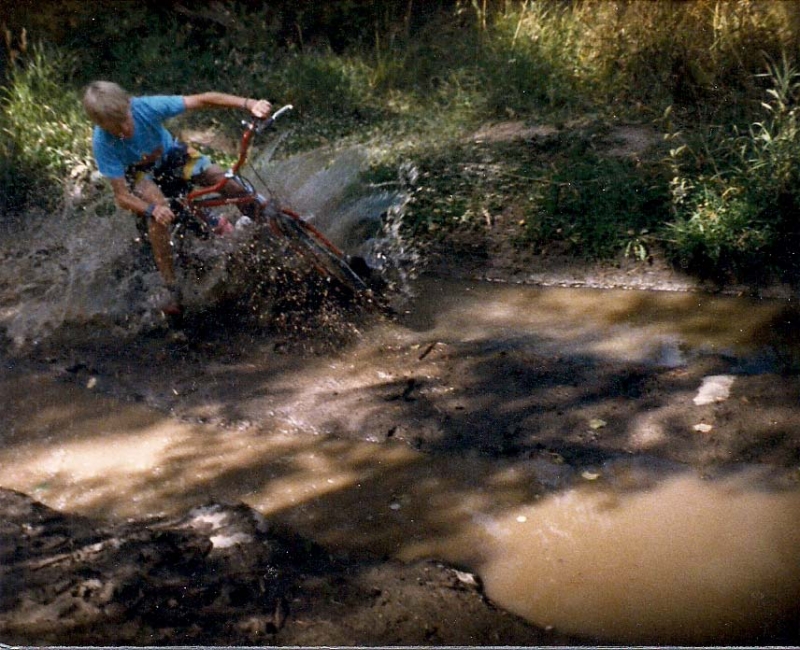 Anyway, it was a good day and a good way to honor my dad. Thanks for reading.
Frank
loves snow more than anything... except his wife.  He ensures his food is digested properly by chewing it 32 times before swallowing.He is a full-time real estate agent serving
Crested Butte and Gunnison
and would be honored to send you his
monthly newsletter.
Latest posts by Frank Konsella (see all)