Purple Peak "S" Couloir and Some Bonus Hucking 3.16.11
(Last Updated On: March 21, 2011)
I decided to take a short break from my Pemberton, BC trip reports and do something a little more recent from little 'ol Colorado. It's prime time right now, with a lot of the area's best lines proudly signed off with ski tracks right now. Hopefully we get a nice re-fill tonight…
Tom Runcie, Rob Dickinson and I headed up towards Purple Peak and we were able to get nice and close with the snowmobiles, followed by a short bootpack.
Photo Tom Runcie:
Tom got the first drop: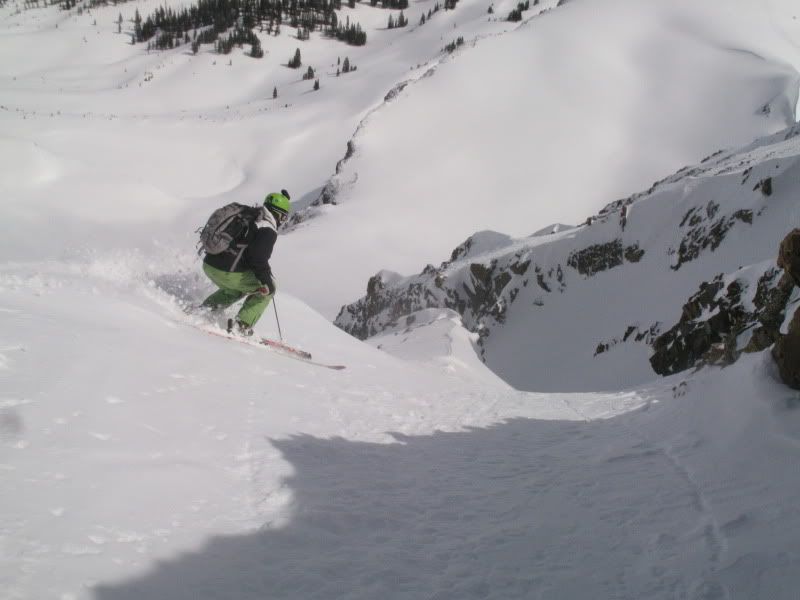 Rob dropped in next but he went so fast all the photos were blurry. Or else the photographer just needs some work. The chute had just a touch of windcrust in it, but otherwise it was in great shape. Our tracks and part of the line, as seen from below: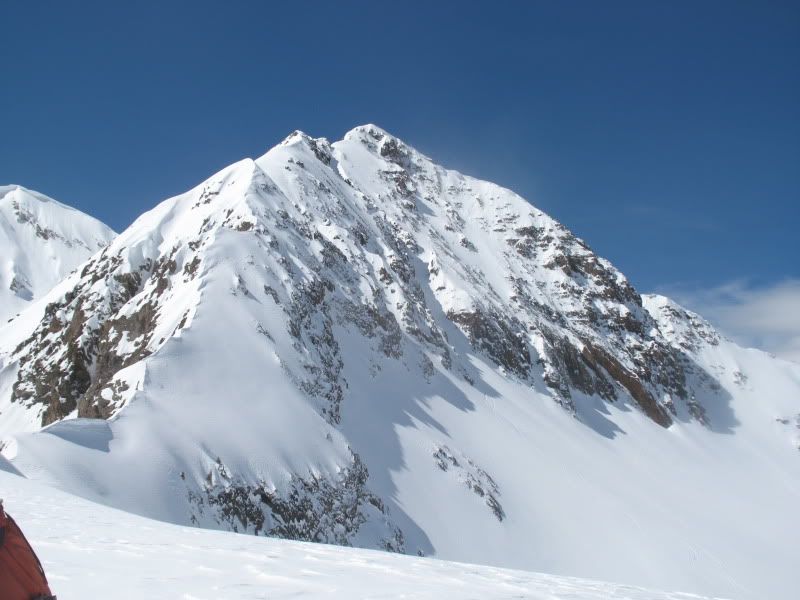 Mount Owen continues to look caked, though the cornices guarding it are getting a bit excessive. I went back to this area on 3-19-11, and some of the cornices had indeed failed and there was some debris in the runouts of these lines, so we went elsewhere. Rob likes: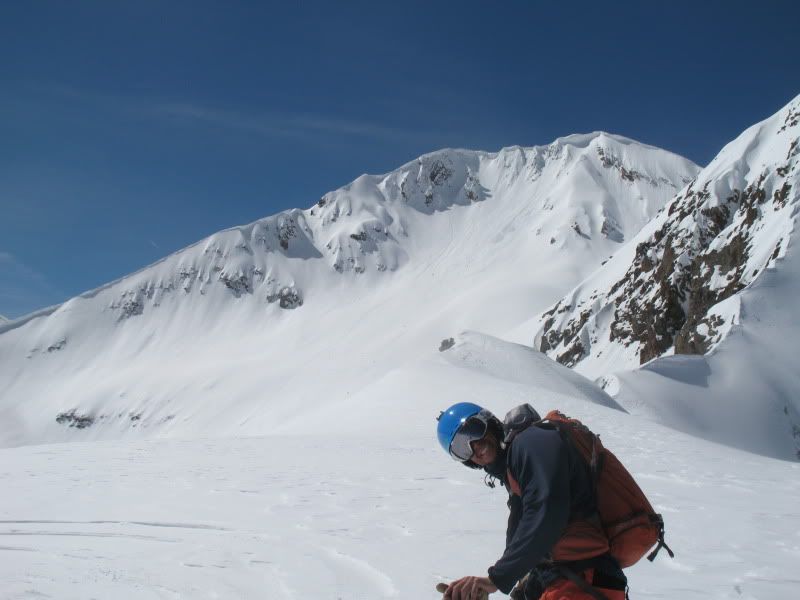 Since Purple went so quickly, we decided to do some mini laps with the sleds in a nearby zone. Frank:
Photo Tom Runcie:
Rob: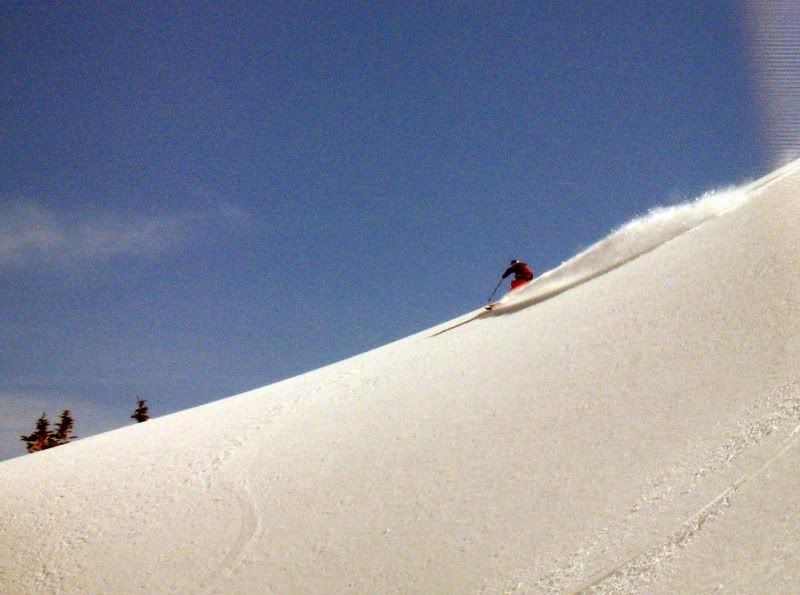 Then Rob and Tom decided to start hucking. Tom:

Tom, starting to realize that despite his best efforts, he's about to land in Rob's bombhole:

Ouch.

Then Rob decided to go for the slightly higher take-off. And he pointed it a little higher. And there was a bit of a windlip that acted like a kicker. And the result was one of the bigger airs I've seen in a while.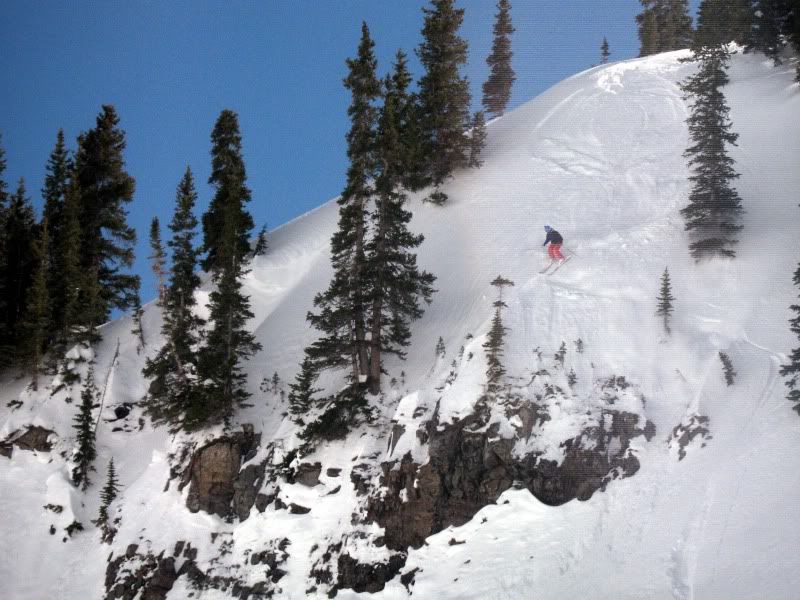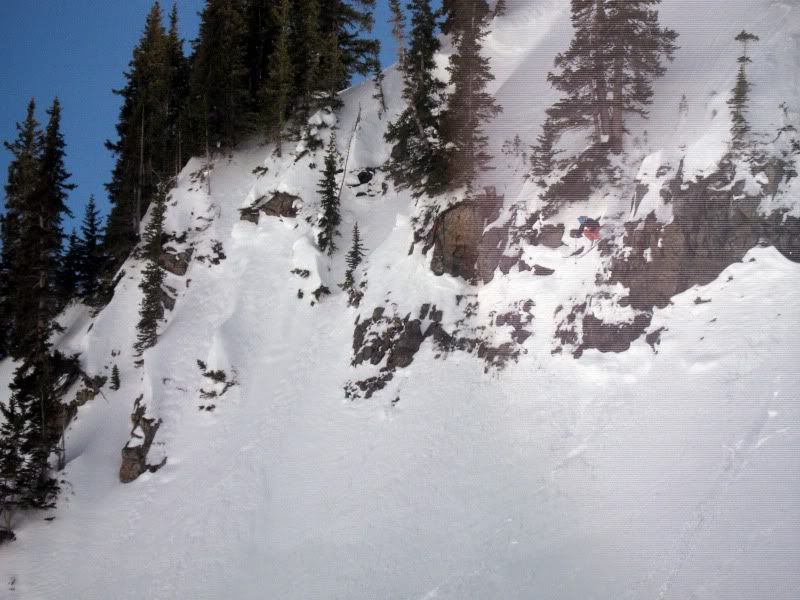 Doesn't look that big, eh? Try Tom's view:
Photos Tom Runcie:
He's just now landing…

All in all, a good day back in Colorado.

Frank
loves snow more than anything... except his wife.  He ensures his food is digested properly by chewing it 32 times before swallowing.He is a full-time real estate agent serving
Crested Butte and Gunnison
and would be honored to send you his
monthly newsletter.
Latest posts by Frank Konsella (see all)