Belated TR: Goreme Goodnesss (July 2005)
(Last Updated On: August 29, 2013)
As the sun set over the bustling city of Istanbul, we stood in line for a bus that would take us to the town of Goreme in Cappadocia. With several stops, people standing in the aisle, a screaming baby, and an air-conditioner that did not seem to work, this night became one of the most miserable nights of my life. We drove all night. Alas, I was happy to arrive in Goreme in the morning.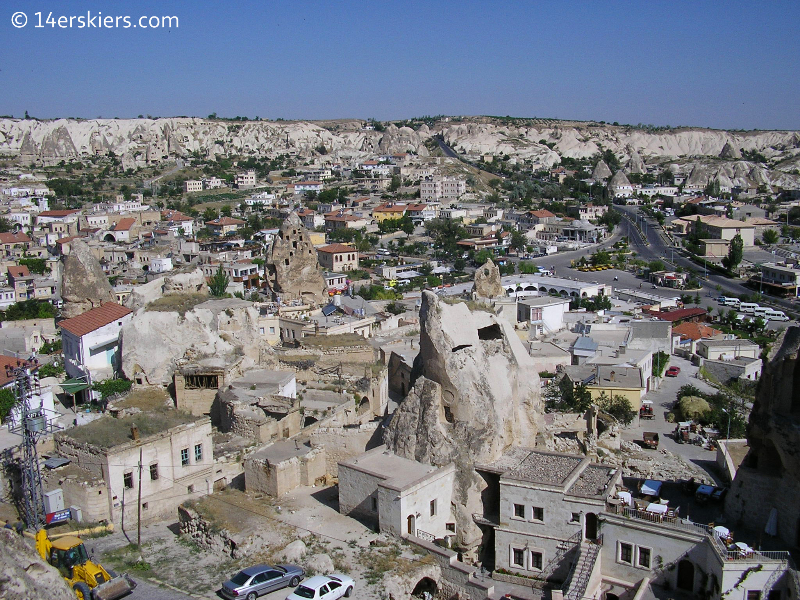 We carried our things up to our hotel on the hillside. As is true of many structures here, the Arif Pension was built into the walls of the valley like a cave.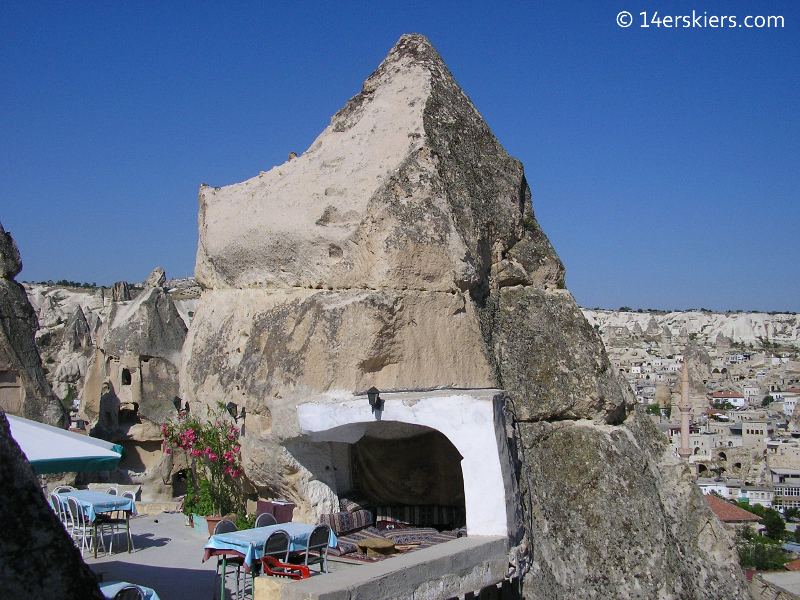 Is this really planet Earth? Such an amazingly unique area!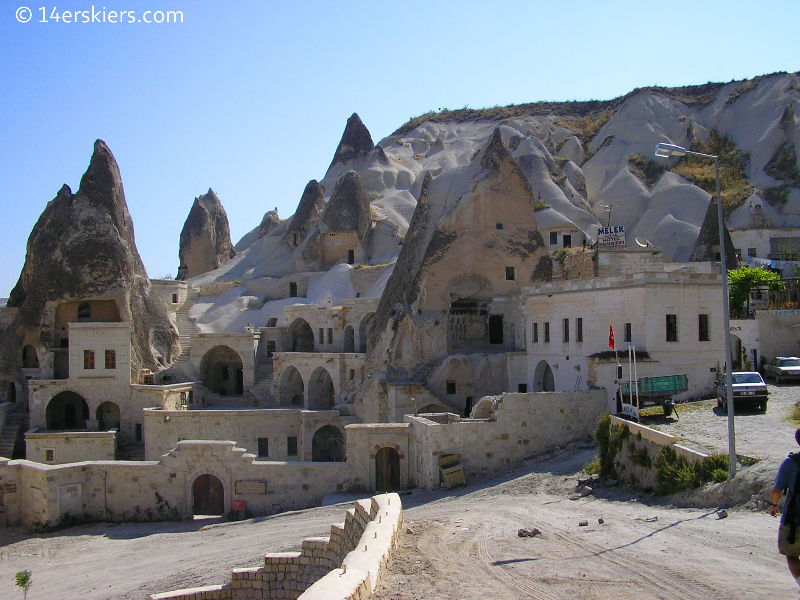 This region is especially known for it's Turkish carpet weaving.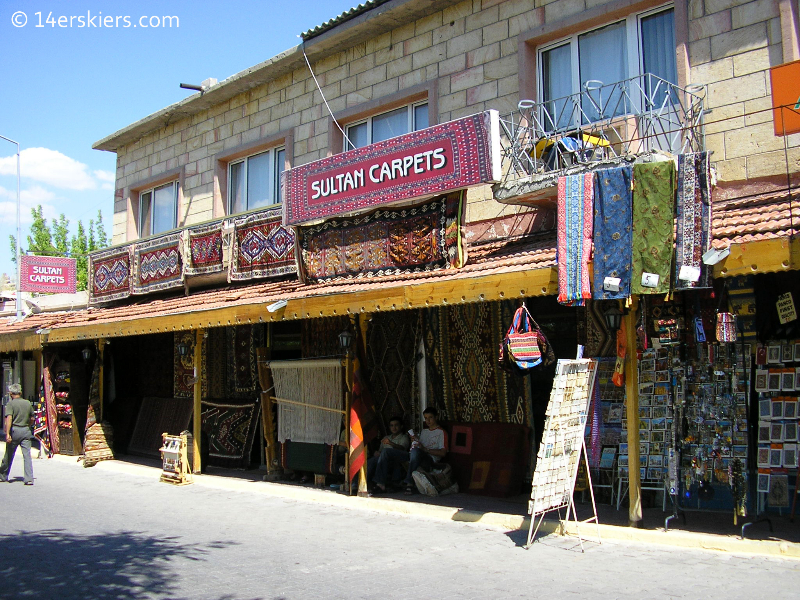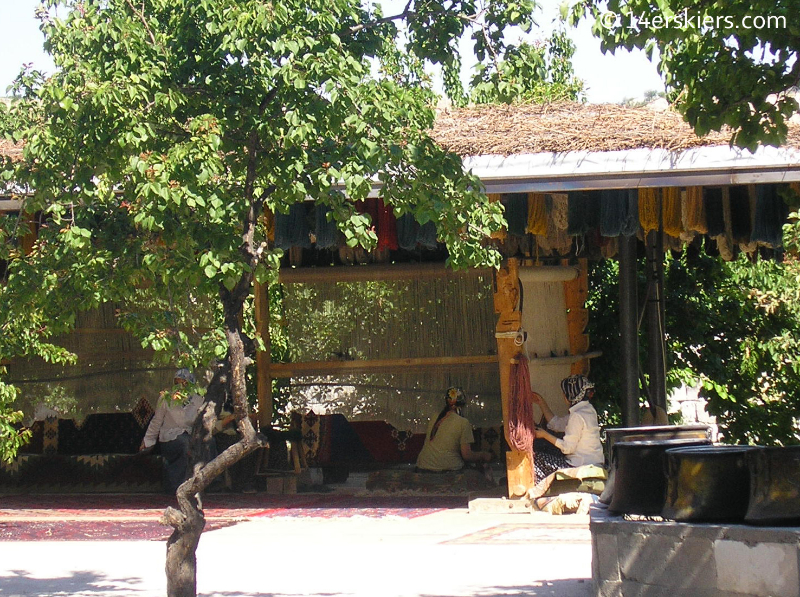 I like the flatbread.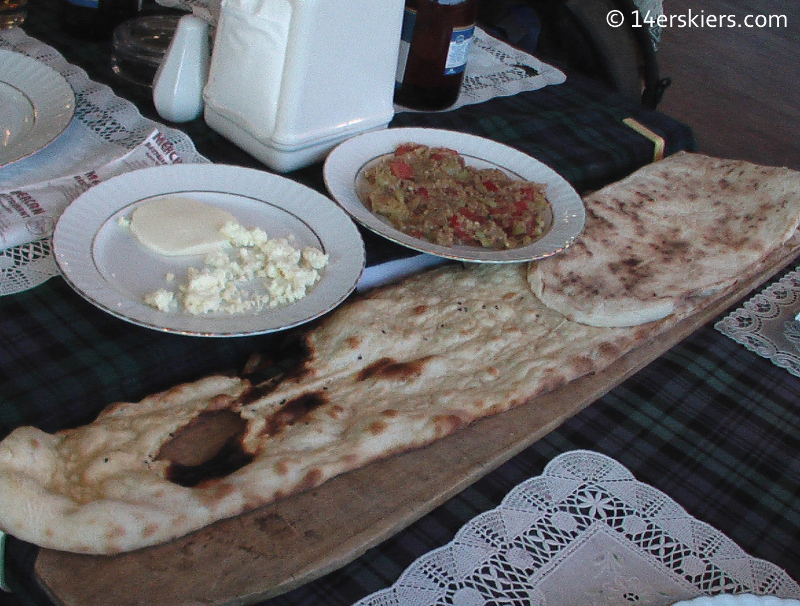 One of the main attractions of Goreme is the Open Air Museum. The conical features in the area area a result of volcanoes erupting and depositing large amounts of ash. This ash, or tuff, was covered in places by layers of hard volcanic rock. Ove time, the tuff, susceptible to erosion, wore away by water. Inhabitants in the area realized that the tuff was soft and could easily be carved out to create caves. Again, a very neat place to visit!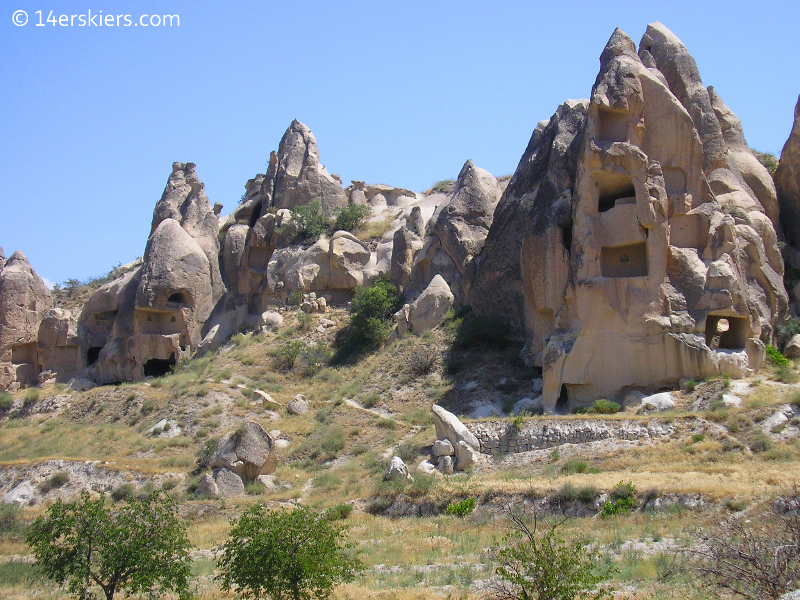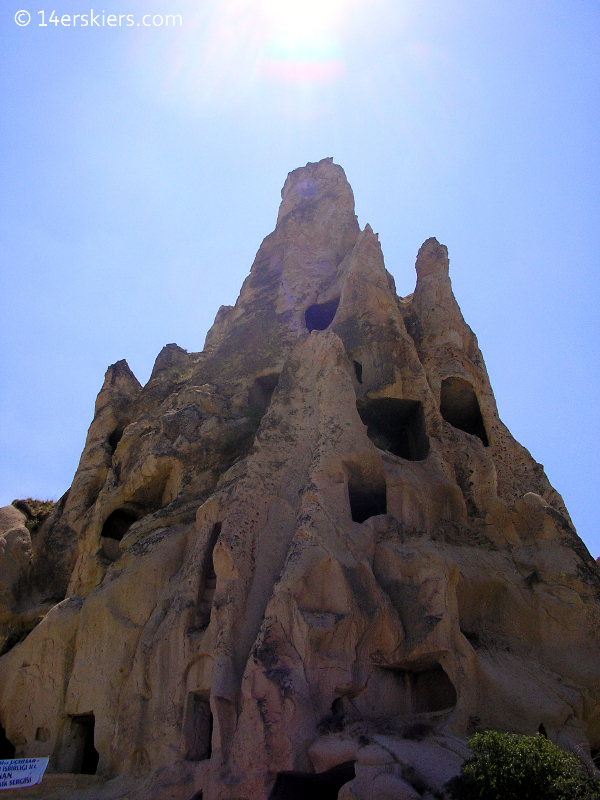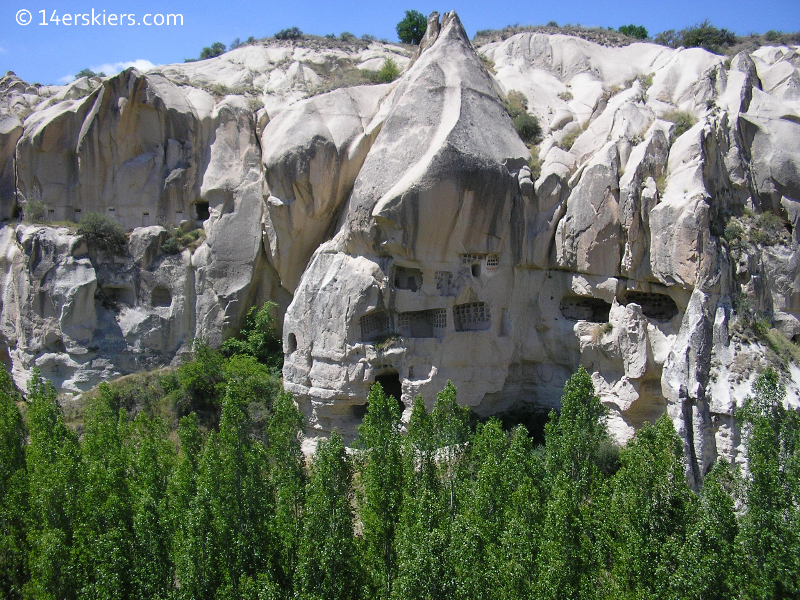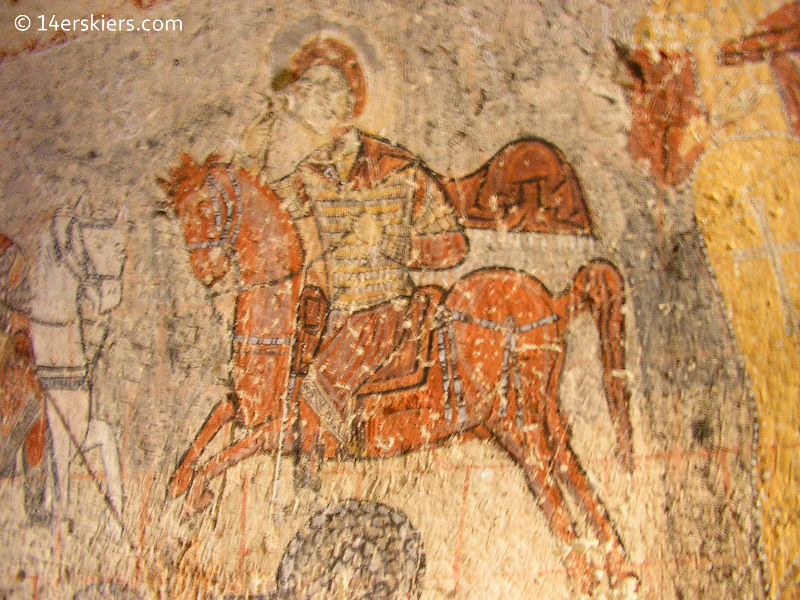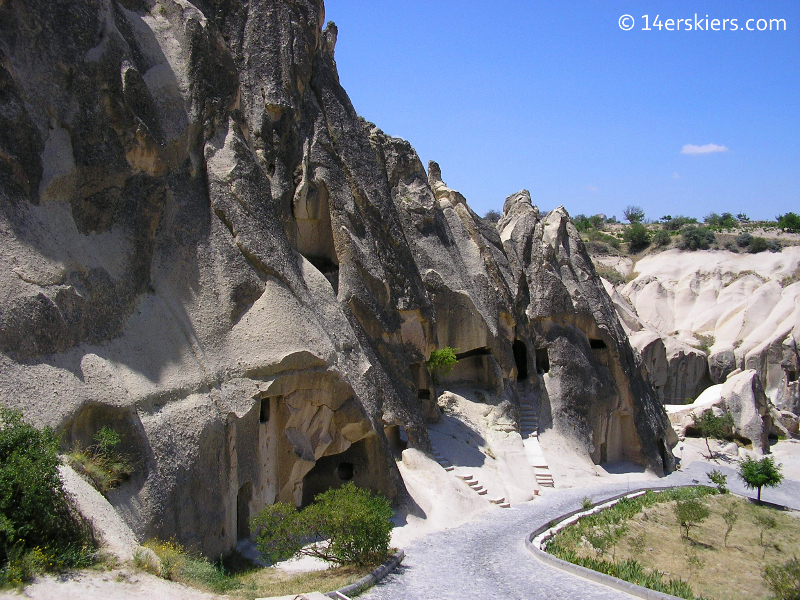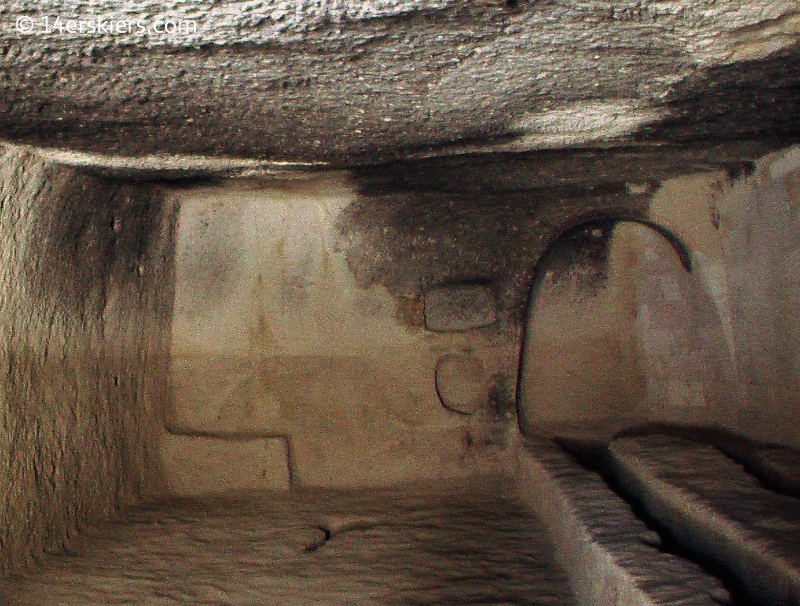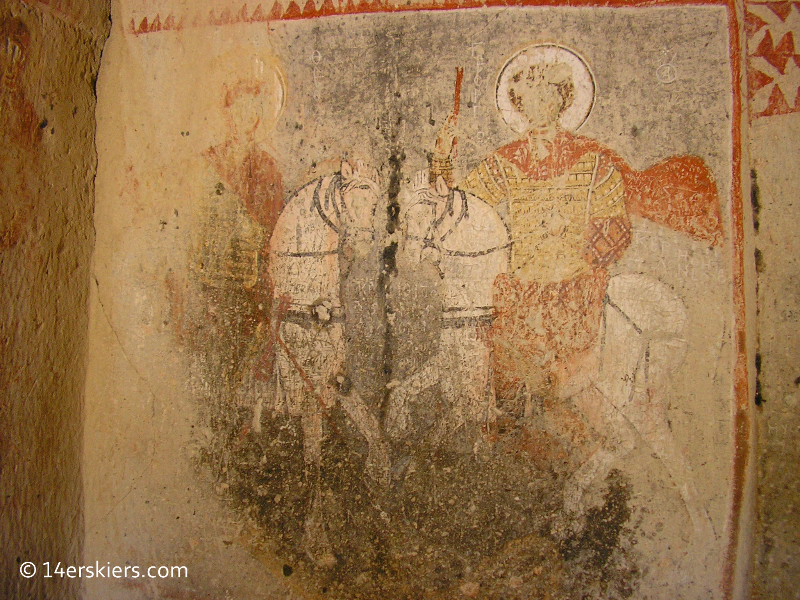 Among the dwellings of this open air museum, there are 11 churches which are from the 10th, 11th, and 12th centuries.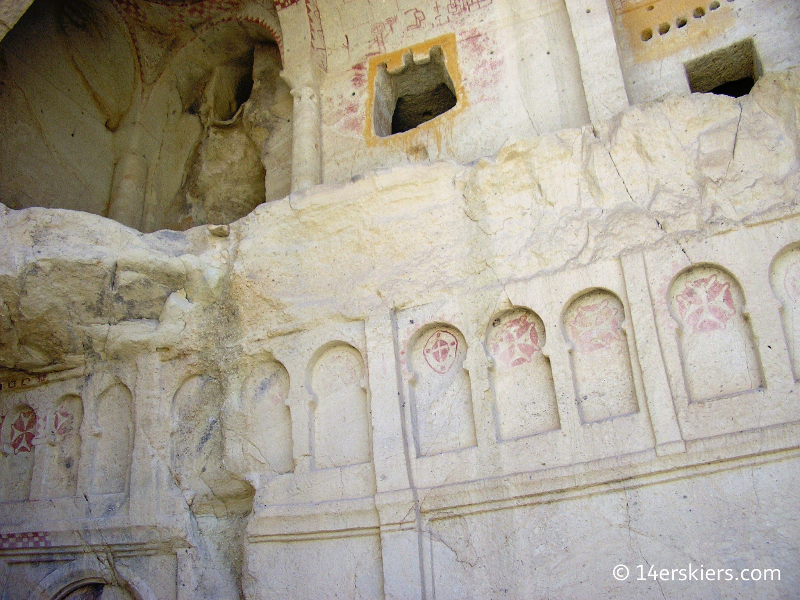 Faces of Christian-themed frescoes were scratched out by Islamic inhabitants.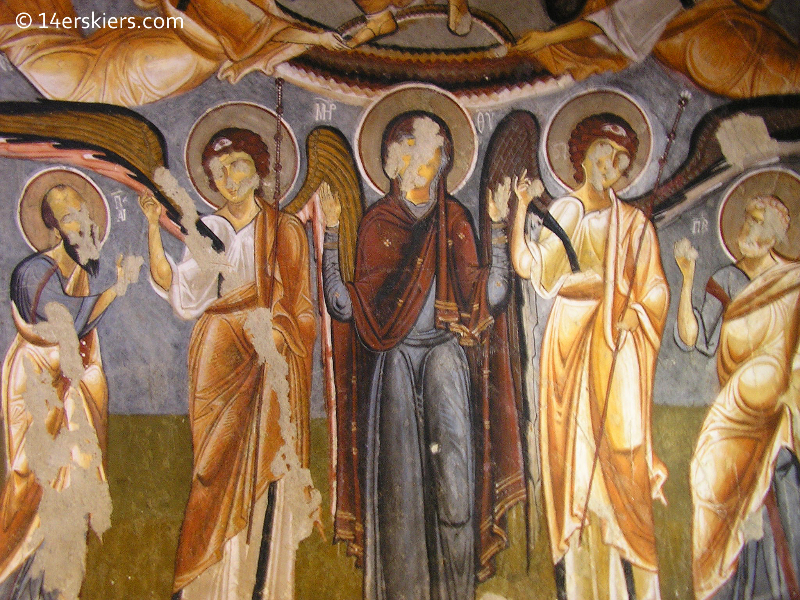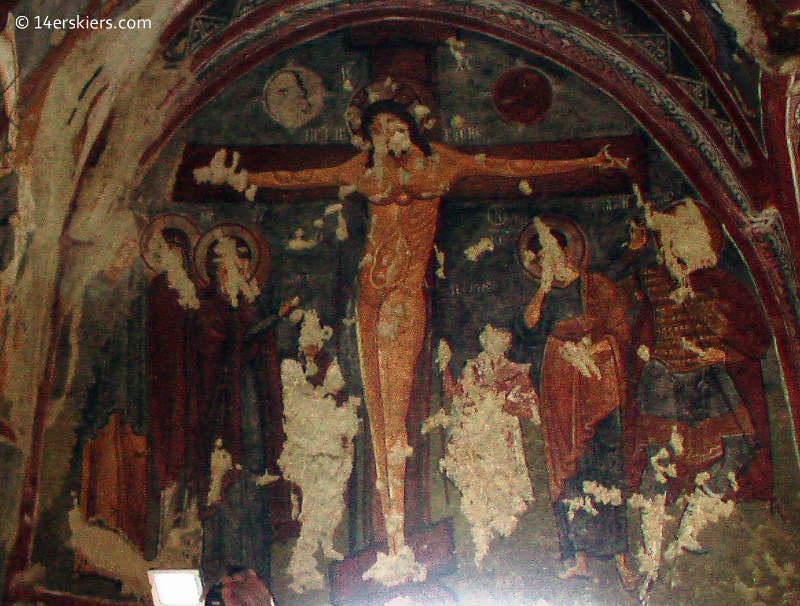 A restaurant near the area.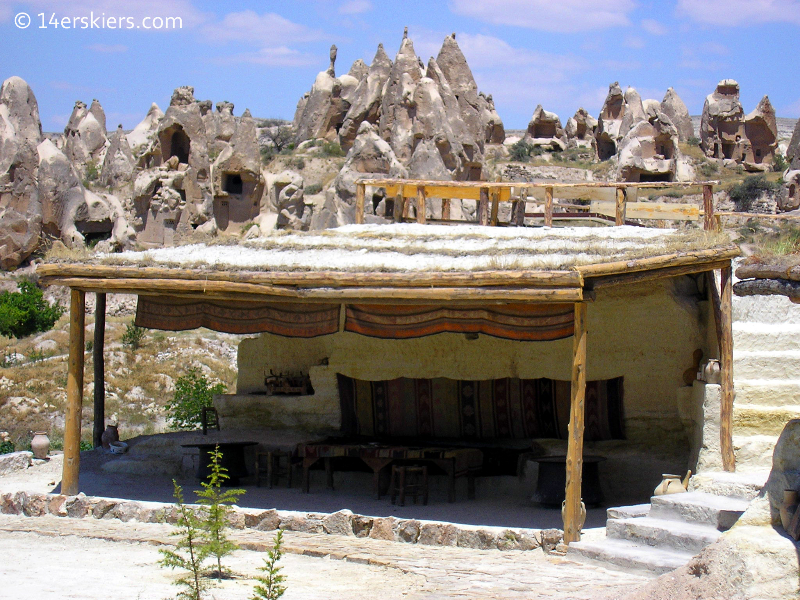 More cave dwellings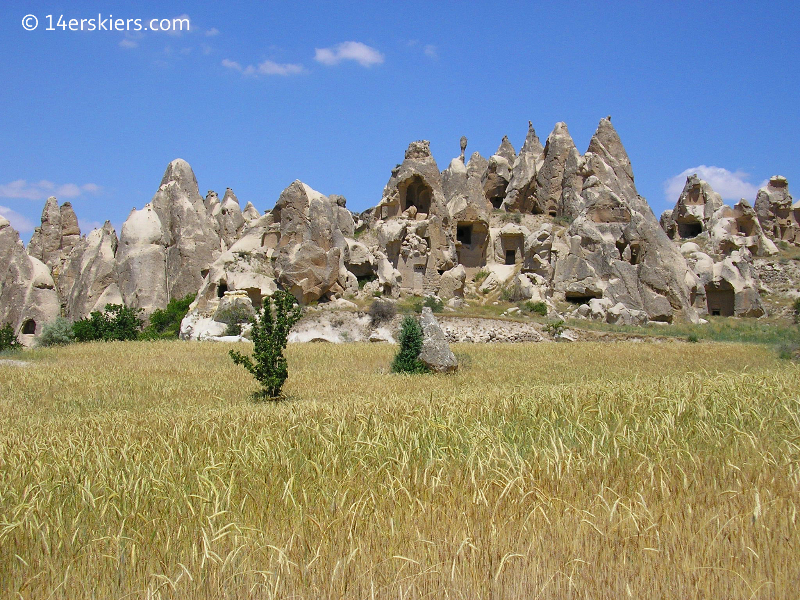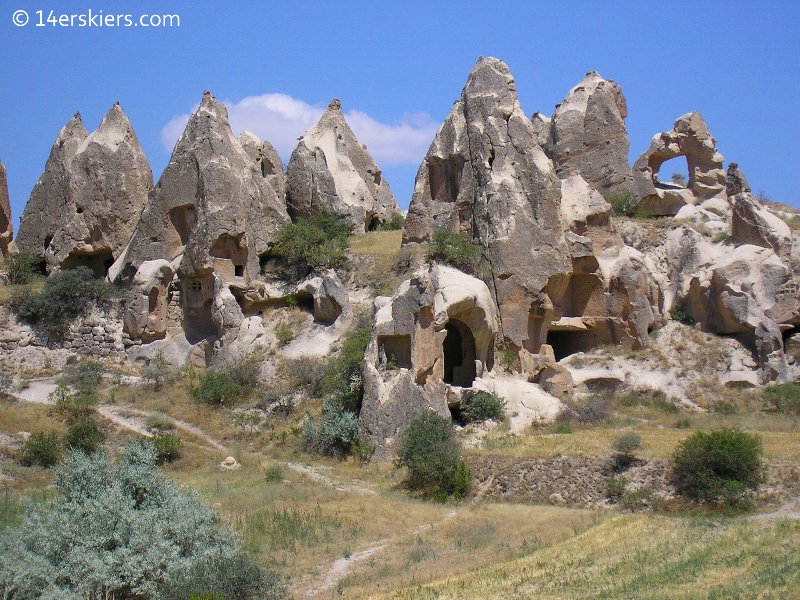 Sunset seems to beautify this area even more.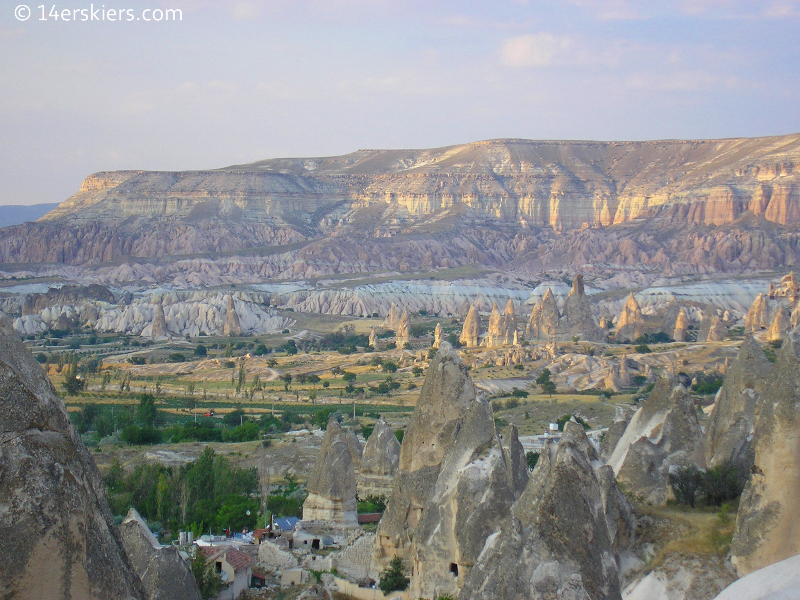 View other blog entries from this trip:
Istanbul
Goreme Goodness
The Green Tour, Cappadocia
Rose Valley Hike – Goreme
Aside from skiing, biking, and all outdoorsy things,
Brittany Walker Konsella
also loves smiles and chocolate 🙂 Even though she excels at higher level math and chemistry, she still confuses left from right. Find out more about
Brittany
!
Latest posts by Brittany Walker Konsella (see all)