(Last Updated On: March 16, 2014)
Crested Butte (the mountain) has a wide range of great skiing opportunities besides the terrific in-bounds terrain. Unfortunately, the area outside the boundaries is also steep, complicated, and avalanche-prone terrain, and much of it ends up on private property, so Crested Butte has always had a closed boundary policy. I'd like to think that someday that might change, and skiers could ski down lines like the Terminator chutes with ropes and gear, but that's probably too progressive of an outlook- after all, this isn't Europe is it? In any case, the terrain is still accessible from outside the boundaries, so Pete Sowar, John Jasper and I headed out to ski the South facing "Buckhorn Couloir" last week amidst improving avalanche conditions and sunny skies.
Fog covered the lower valley, which stayed cold in an inversion while we basked in the sun up high.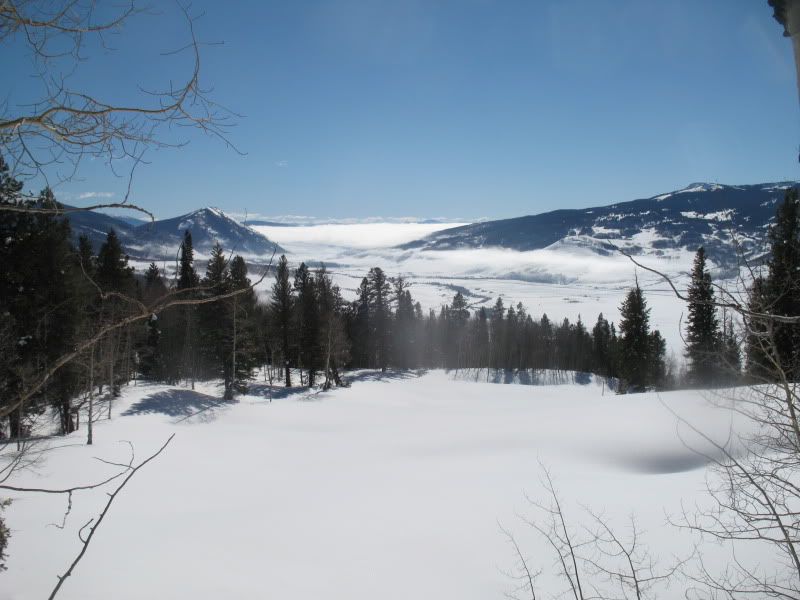 We topped out near the summit of the mountain, where several skiers were taking advantage of the conditions by ascending the peak, an in-bounds run here in Crested Butte.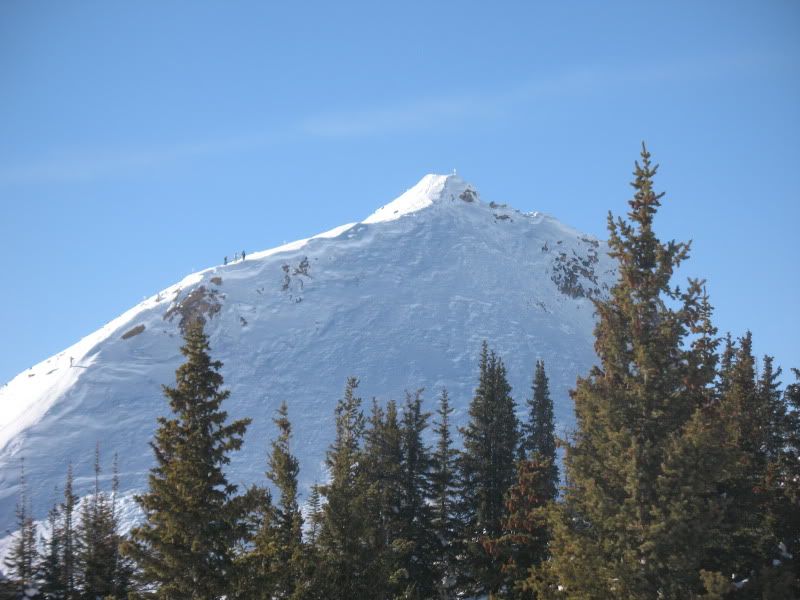 After a quick snack, we headed through the forest towards the couloir, a line each of us had skied at least once. Pete: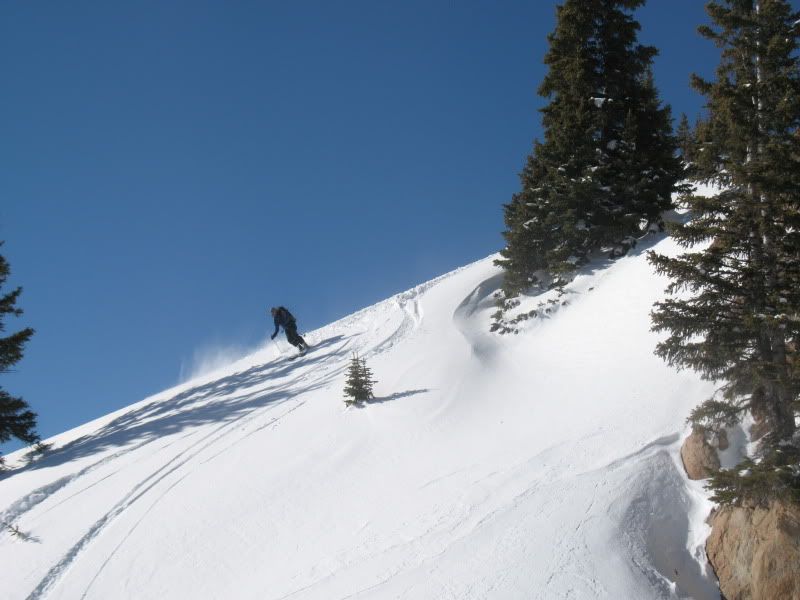 John: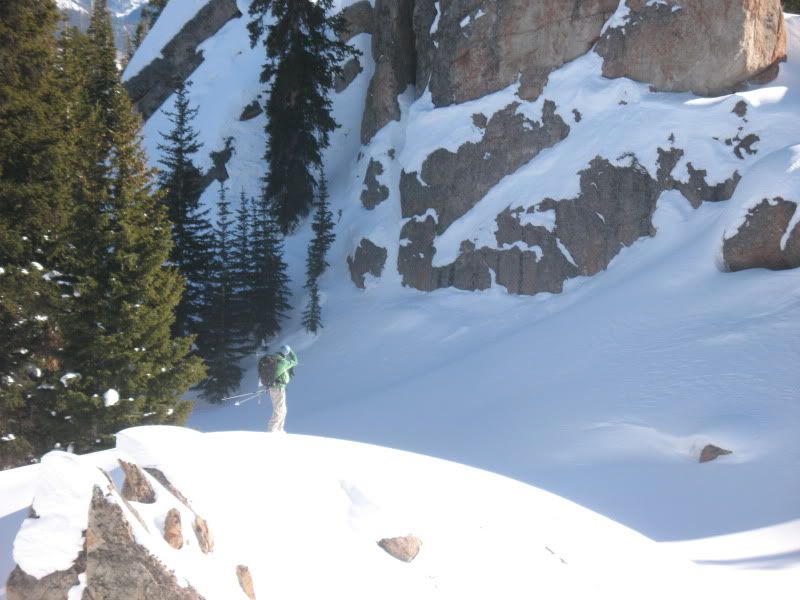 The entrance to the couloir is tight and intricate, and sometimes the best route doesn't follow the couloir exactly down the center. JJ dropping in:

Pete: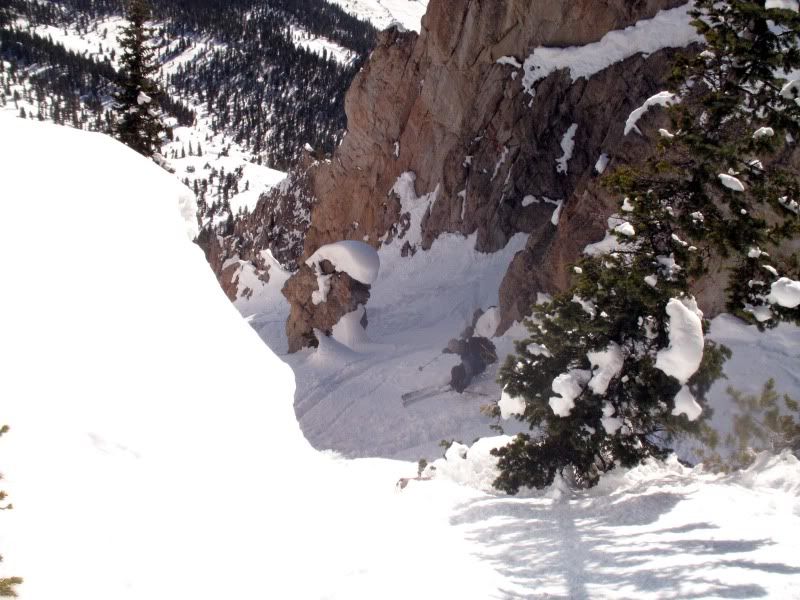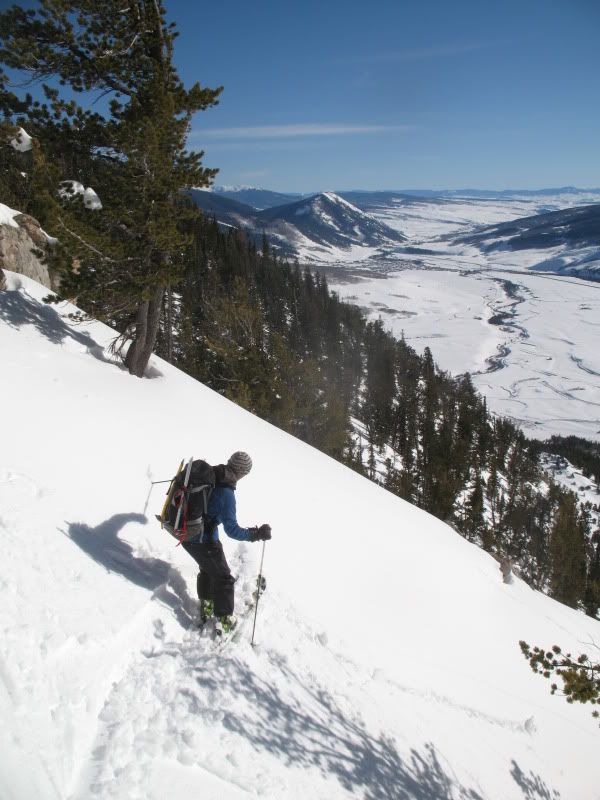 The Buckhorn Couloir is an incredibly aesthetic place. Unlike most couloirs, the Buckhorn is below treeline, so there is an amazing composition of snow, rock, and banzai-like trees growing in all directions.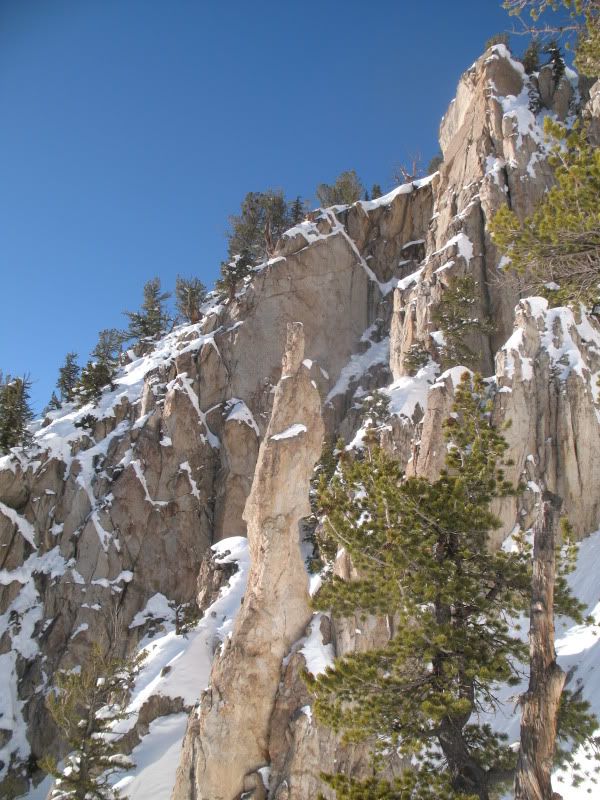 The couloir gets better and more pronounced the farther you drop in. Pete: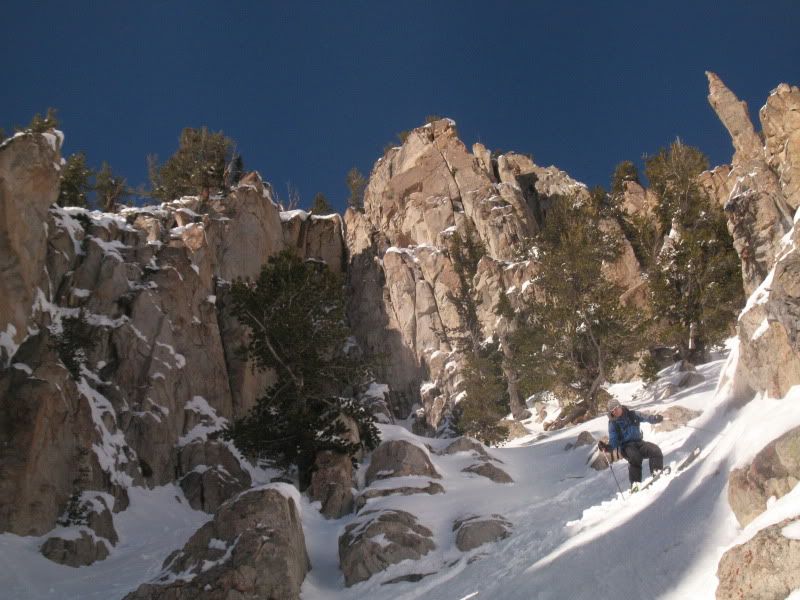 JJ: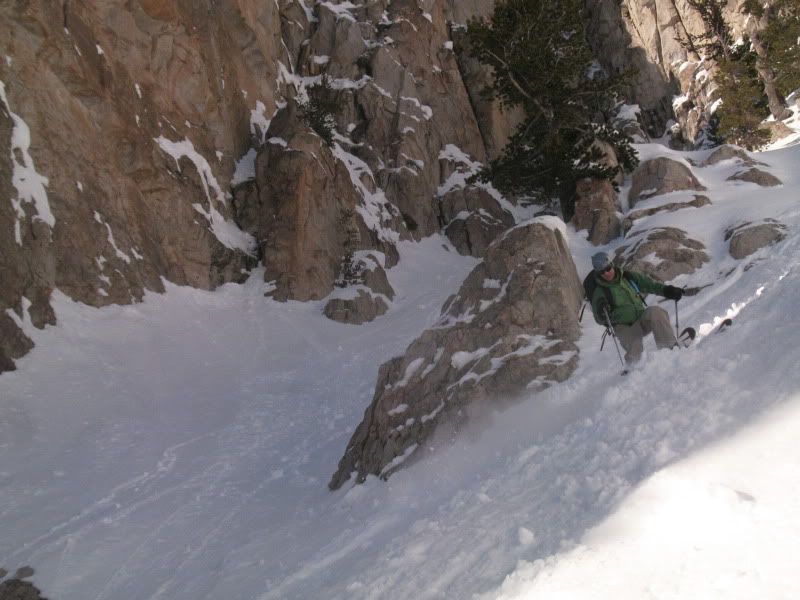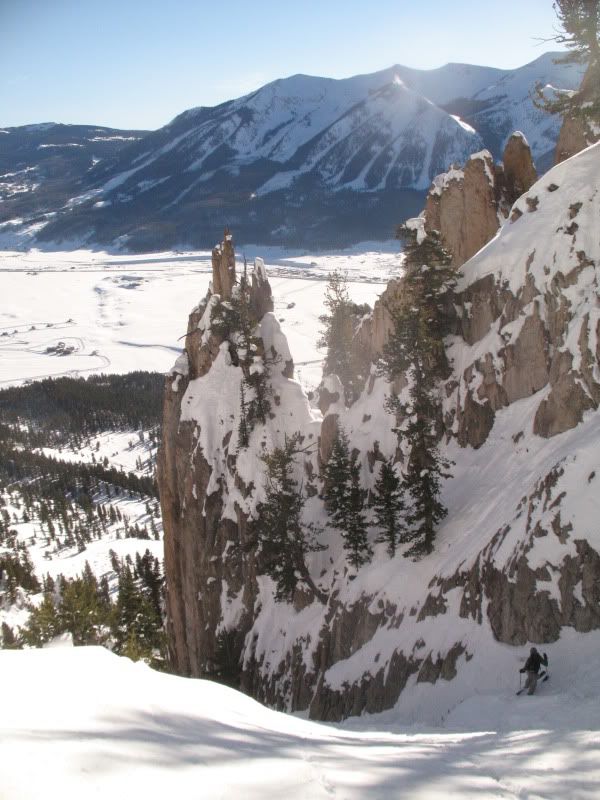 Pete nears the end of the line:

Once we reached the boulder field flats below, we took a minute to admire the line. It's somewhat hidden between Pete and Jasper:

All that was left was some fun low-angle skiing back towards home:

Here's the video version:

Buckhorn Couloir 1-26-11 from 14erskiers on Vimeo.
Support 14erskiers.com by shopping here:

Frank
loves snow more than anything... except his wife.  He ensures his food is digested properly by chewing it 32 times before swallowing.He is a full-time real estate agent serving
Crested Butte and Gunnison
and would be honored to send you his
monthly newsletter.
Latest posts by Frank Konsella (see all)