(Last Updated On: March 18, 2010)
March is the time to ski steep alpine powder in Colorado, after the often sketchy snowpacks of Nov-Feb, but before the full-blown corn season of April-June. It's a small window, but more often than not it's the time of year whenn my favorite descents are made. This year, prolonged winds ruined the snow on many aspects and elevations right before we went into the high pressure window we were waiting for. It kind of put a damper on things. Until Luke and I headed out to terrain we'd both been eying for years and discovered it had somehow escaped the wind. It won't be hard for many of you to determine where we were, but I'll be calling it "Mountain X" anyway. I plan on spending a lot more time exploring this area…
We skied this face and down the lower pitch which looked like fun tree skiing to come back to on a cloudy day, perhaps.

Great skinning, Luke:

Luke:

The "to-do" list got a lot bigger on this trip. There's a few intricate lines on this face:

Just right of center: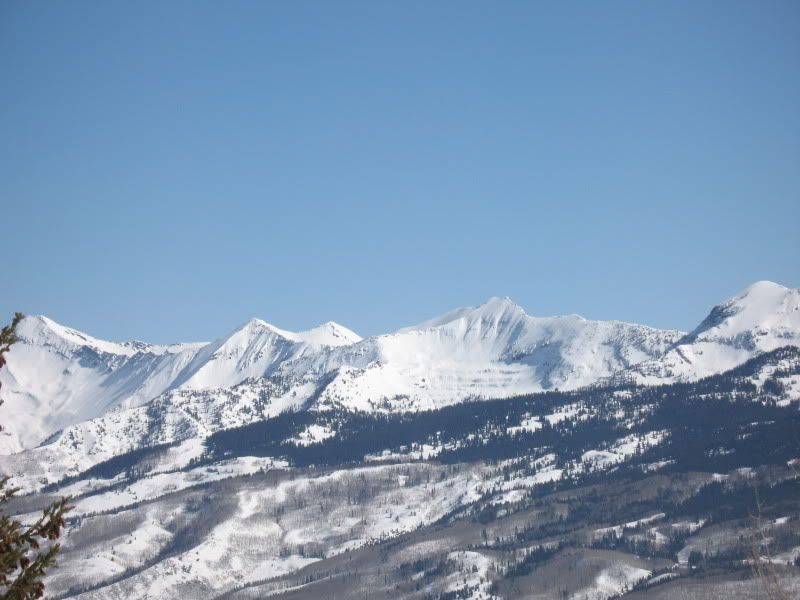 This one would be hard to do in a day, even with the sled access: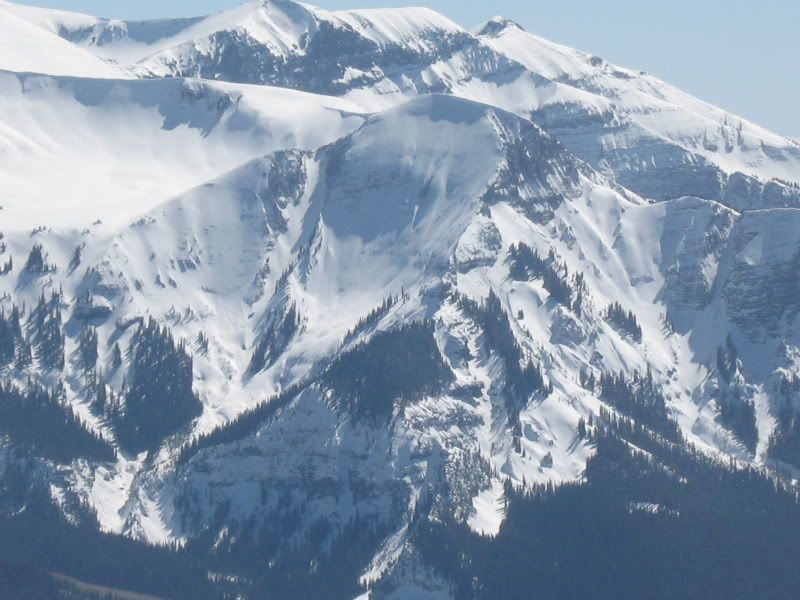 The face we were on top of was steep and rolled off into nothingness, and unsure of the snow conditions or the exact terrain features, neither of us charged the face the way we'd like to. This was probably a good thing since it was sloughing pretty heavily. Luke: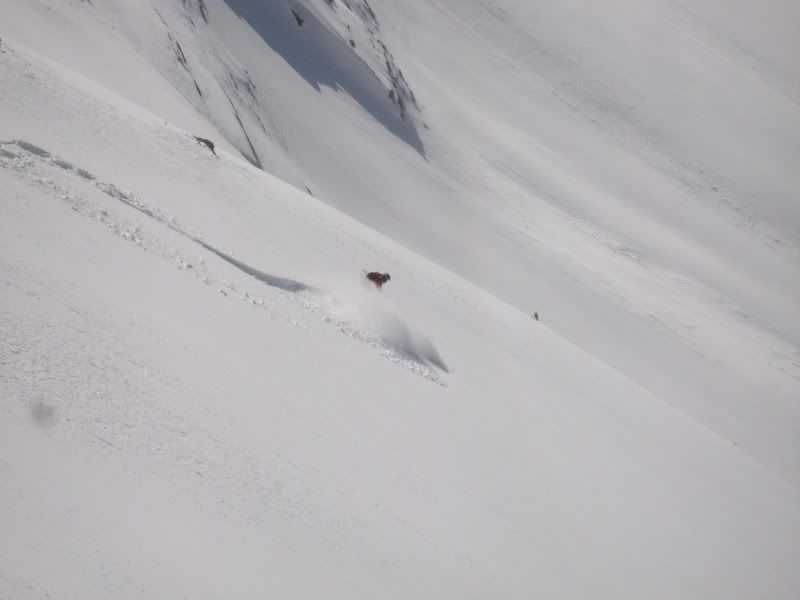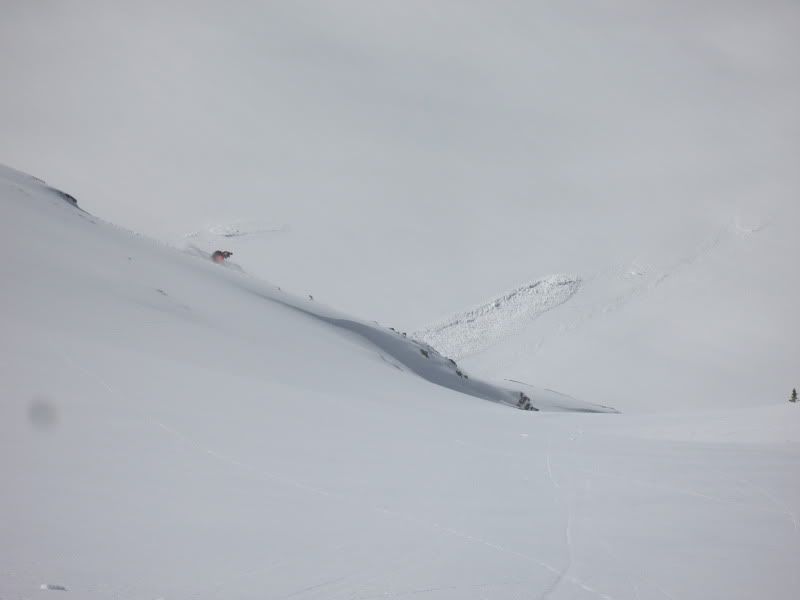 Tracks:

The great thing was that the skiing below the face was just as good, and almost as long. More Luke: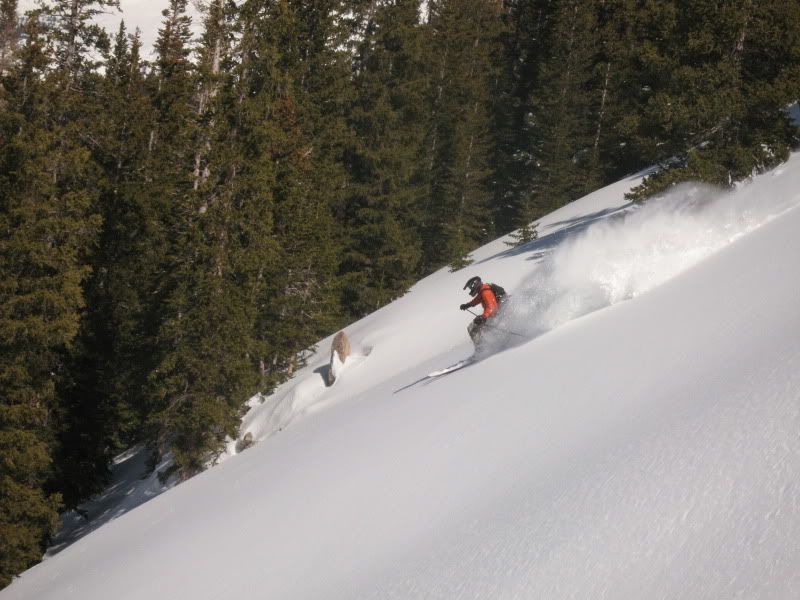 More tracks:

Really fun zone to start exploring some more, can't wait to get back…
Frank
loves snow more than anything... except his wife.  He ensures his food is digested properly by chewing it 32 times before swallowing.He is a full-time real estate agent serving
Crested Butte and Gunnison
and would be honored to send you his
monthly newsletter.
Latest posts by Frank Konsella (see all)