From Mouse House Ridge, Zach and I spotted an aesthetic line on 12,632′ Crystal Peak, just a little to our West. We made plans to check out the area on the following day, and it turned out to be a great tour, my favorite thus far in '11-'12. From the summit, we had some of the most impressive views of any Elk range peak I've been on, and I've been on a few.
Heading towards the saddle between Treasury and Crystal: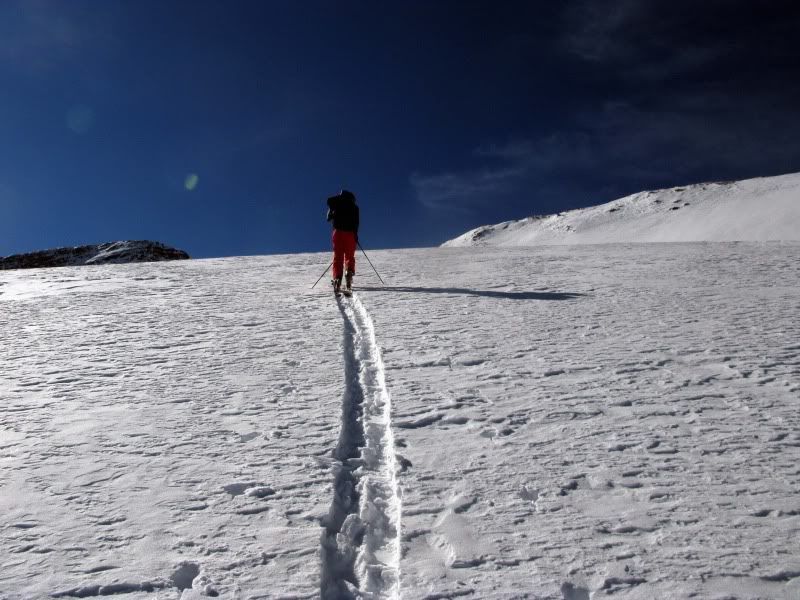 Climbing Crystal from the saddle was a lot of fun despite some wind and even had a nice short scrambling section:

The chimneys of Treasure Mountain. These formations are apparently excellent climbs, often done on Outward Bound courses.

Treasury from the summit: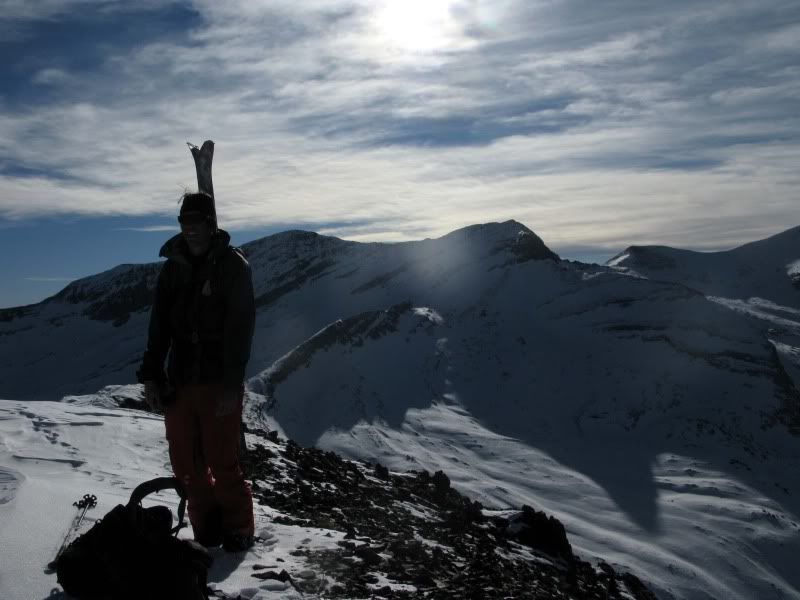 The Marble side of Schofield Pass sits far below. The vert on this side of the mountain is huge. Sharp eyes can see the turnoff for Lead King Basin:

More lines on the Treasure massif, looking towards Marble.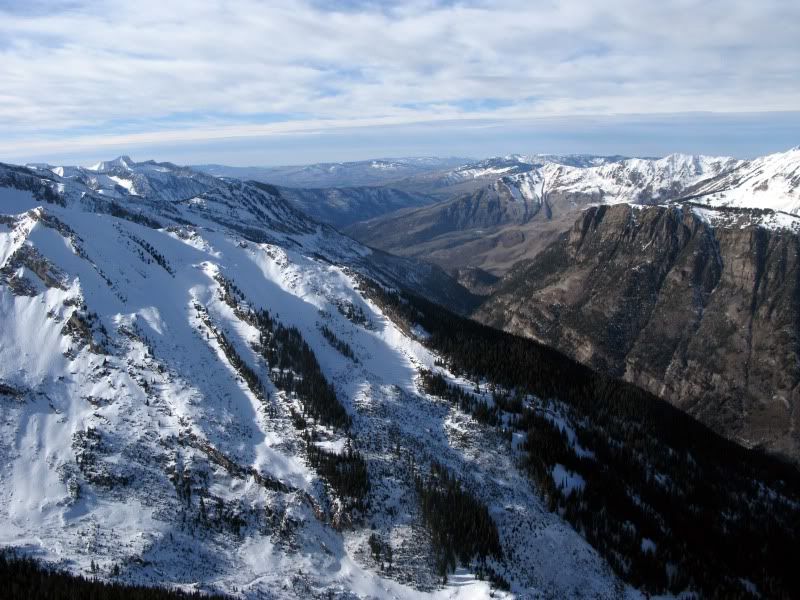 Snowmass and Hagerman: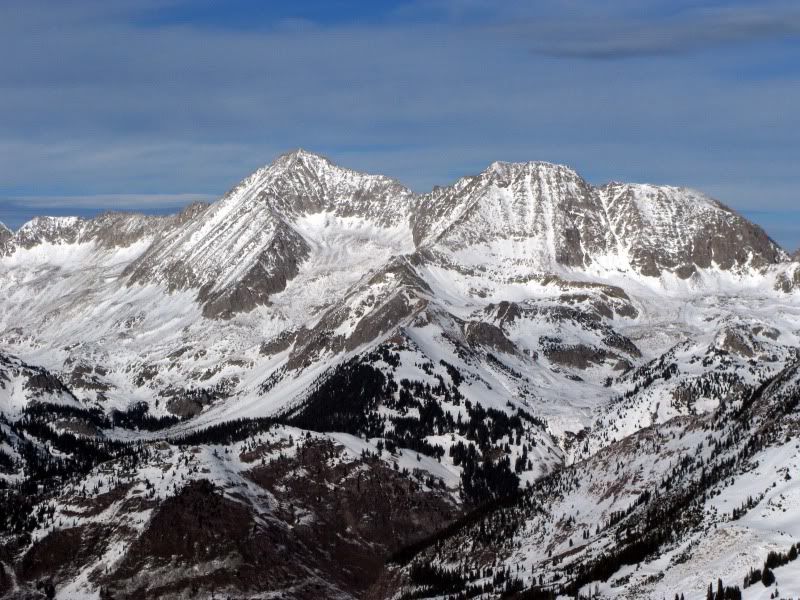 Santa's Chimney, a line we skied last year: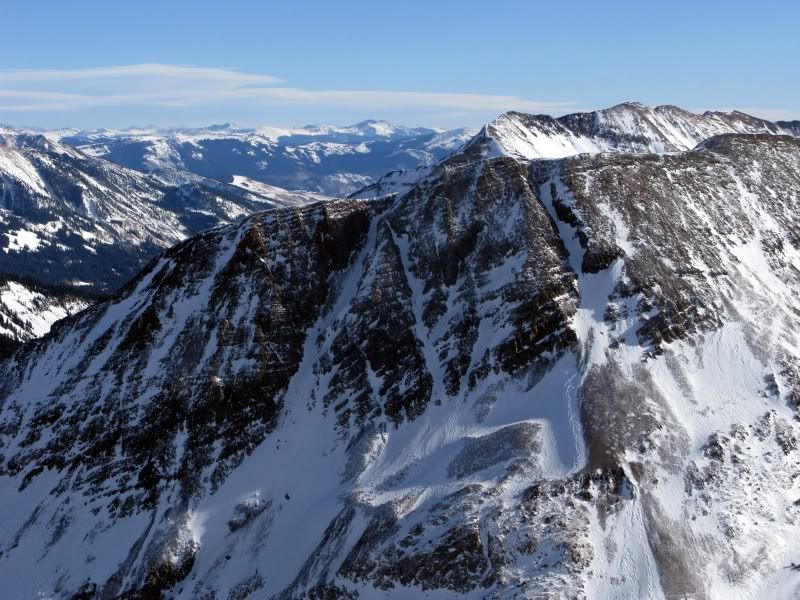 The snow on the face was surprisingly good, despite all the wind we've had lately. Zach ripped it: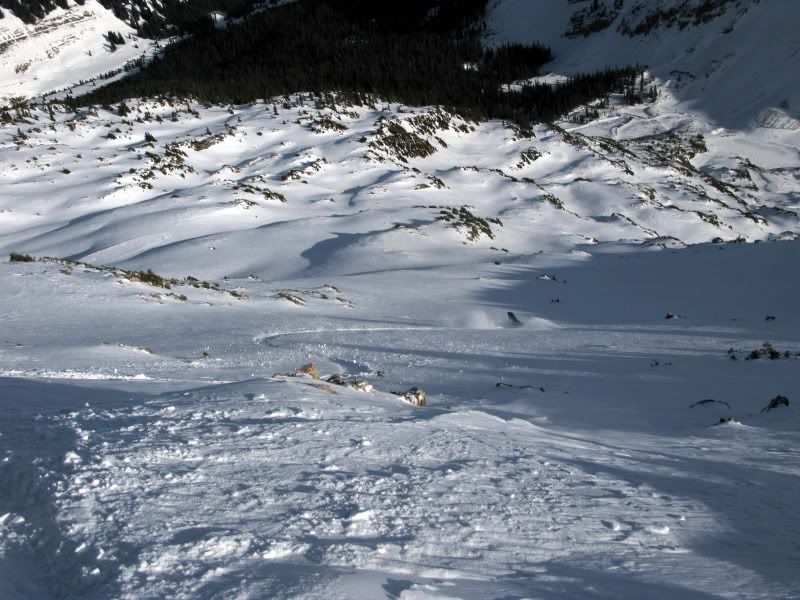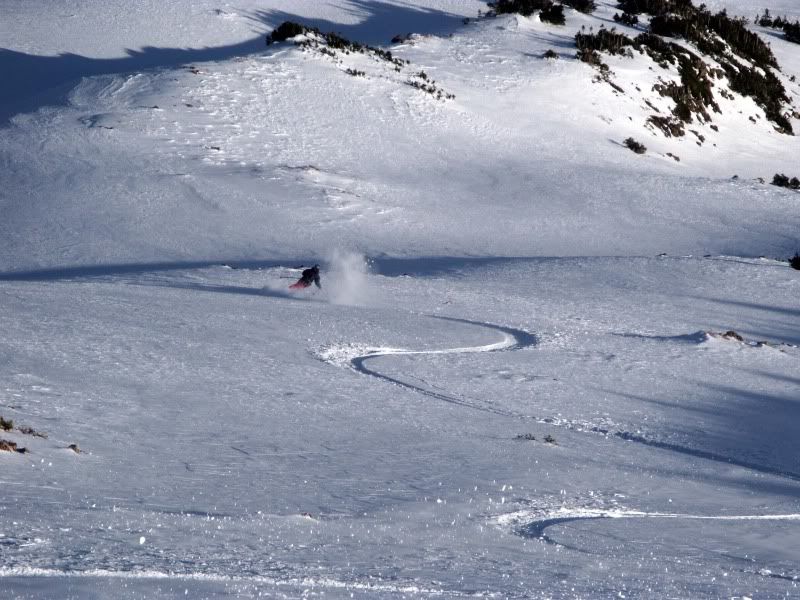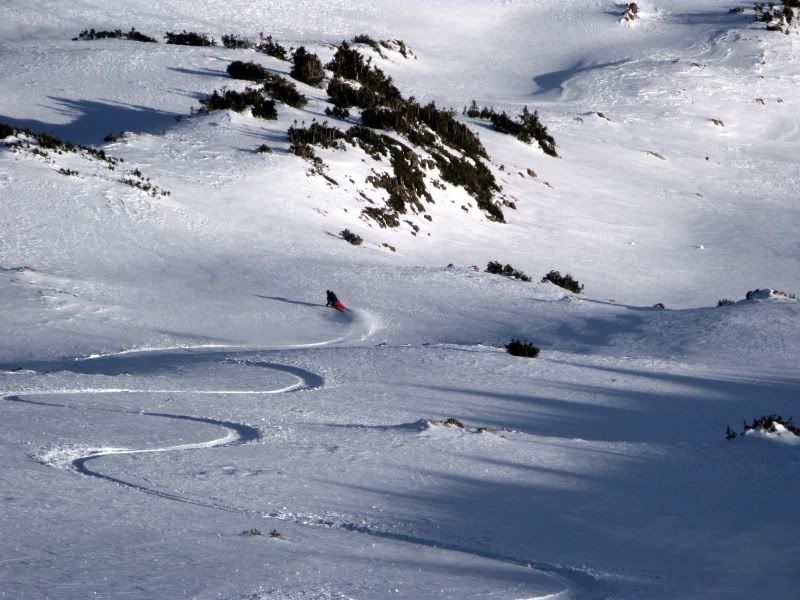 Crystal Peak: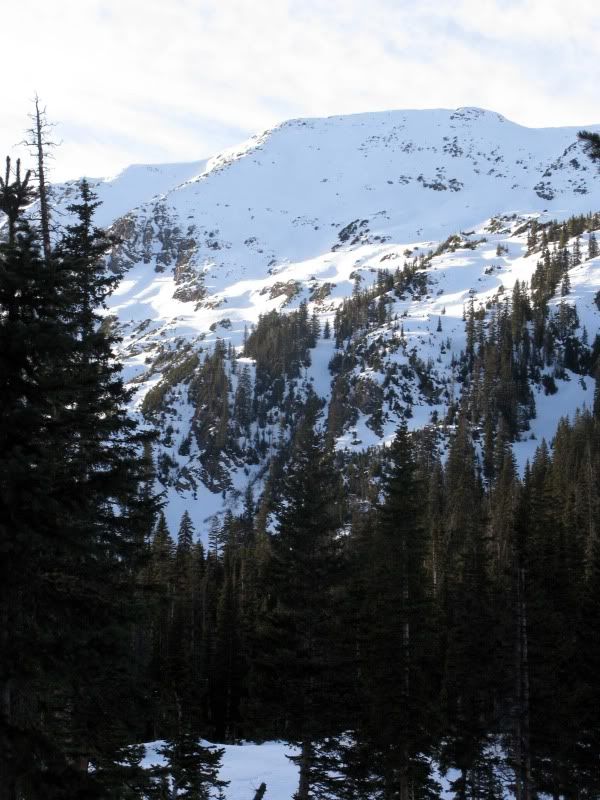 Awesome day. And we're getting snow today! Get that Christmas shopping done:

Frank
loves snow more than anything... except his wife.  He ensures his food is digested properly by chewing it 32 times before swallowing.He is a full-time real estate agent serving Crested Butte and Gunnison and his website is
CrestedButteRealEstateAgent
Latest posts by Frank Konsella (see all)