2019-20 AT Ski Boot Options- Dynafit Hoji Free, Atomic Hawx, Tecnica Zero G Tour Pro
(Last Updated On: April 22, 2019)
It wasn't long ago when choices in AT boots were exceptionally limited. A handful of climbing-oriented boot manufacturers made boots which weren't great on the up, and certainly weren't good on the down. Today, there is a dizzying array of AT boots out there, from featherweight models made for speed on the up, to downhill boots with a bit of a walk mechanism. While no AT boot can match the performance of a dedicated alpine boot with alpine bindings, the gap gets smaller all the time. Choices that you may want to consider for next season include the Hoji Free from Dynafit, the Atomic Hawx 130 Ultra XTD, and the Zero G Tour Pro from Tecnica. The Dynafit boot is the only one of the three that is new for next year. (And to be sure, there are many other choices out there that are also worth looking at- I'm just concentrating on these three that I was able to take a better look at at the Outdoor Retailer show).
Dynafit Hoji Free
The Hoji Free boot is significantly different that the Hoji Pro boot that came out in the winter of 2018-19. It ditches the speednose which is incompatible with many bindings and crampons for a standard toepiece, it's stiffer, and it's a different last than the Hoji Pro. Just because the Hoji Pro boot fits, don't assume that the Free model will.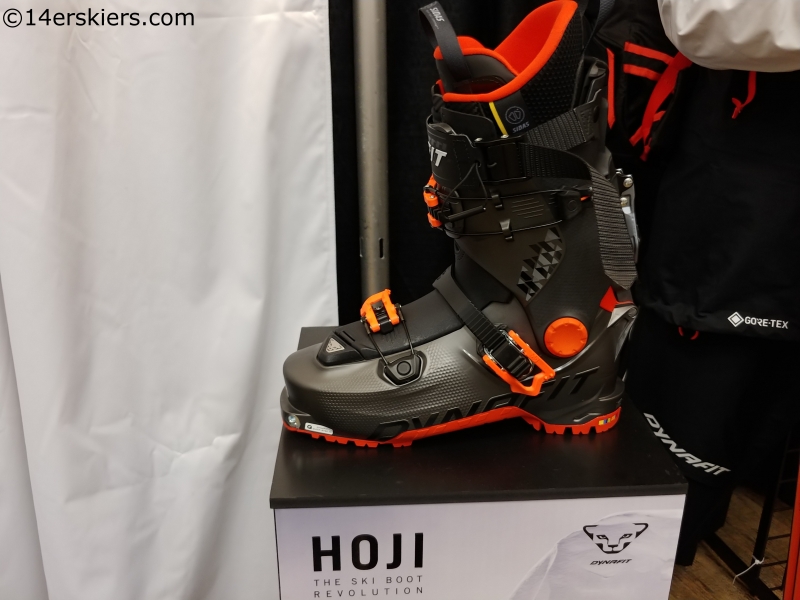 Unfortunately, the boots at the OR show were far from my size, and I was not able to try them on or get any feel for fit, stiffness, or other features. So all I can report on here are the features of the Hoji Free. I was able to ski the Hoji Pro boot, but again, it isn't the same boot.
Both Hoji boots have a claim to fame of the "one-motion" system which locks the boot into downhill mode at the same time as the cuff buckle. In theory, this saves time. In reality, it's a solution in desparate search of a problem. Who cares about a few seconds in a 1500+ gram boot, and the fiddle factor may very well be higher, since depending on the terrain, you may want the boot tighter, or looser, or any of a number of other things. Let's hope no other boot manufacturers jump on this bandwagon, since there really is no purpose to it.
Beyond that, walk mode with the Hoji Pro was impressive, so I would expect it to be similar with the Hoji Free. Skiing the Hoji Pro was better than expected. While it still lacks the progressive flex that can be found with overlap boots, it was reasonably stiff and wasn't quite as badly "on-off" as other tongue boots including the vaunted Vulcan boot that many skiers loved. Depending on fit, this may be a boot to look at, but keep in mind that this boot is a tank at over 1550 grams. That was a perfectly fine weight a couple years ago for an AT boot with downhill capabilities, but with the two boots below clocking in at 150-200+ grams less, and they ski great too, I'm not sure why anyone would choose the Hoji Free other than fit issues.
Atomic Hawx 130 Ultra XTD
The Atomic Hawx is a 4 buckle overlap design that has been around for a couple of years. Weighing around 1400 grams, this was one of the first boots of this design, with this type of downhill ability, to break the 1500 gram mark. The Hawx is narrow, so if you have a narrow foot, this might be the perfect fit. That said, the shell is also heat moldable, so your bootfitter should be able to dial in a good fit if you have wider feet. I have average feet and did not find that the Hawx were too tight for my feet.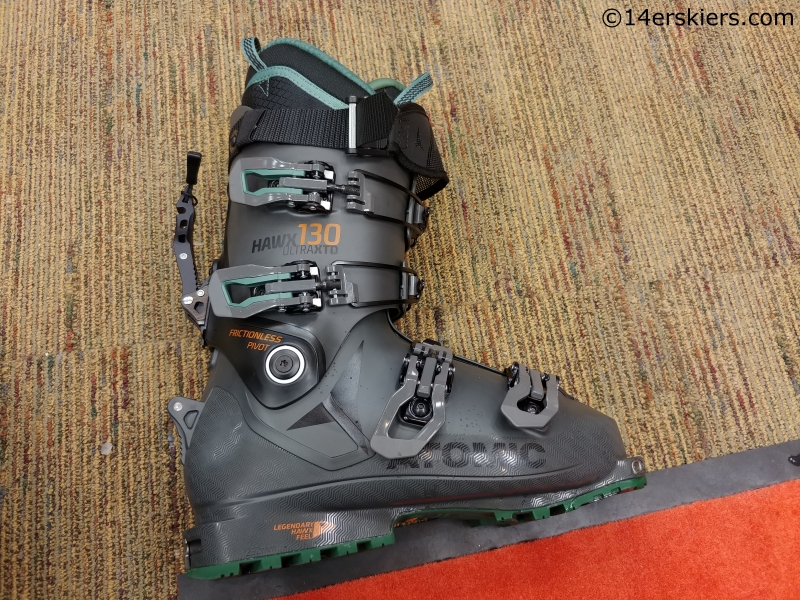 What I noticed the most about this boot was the way the cuff would bulge outward around the ankle when I flexed. While nearly any boot will do this, especially if they are warm and in a shop, the Atomic seemed particularly prone to this. It isn't really that surprising- to drop weight, while keeping stiffness, why wouldn't you keep the shell then in places where you can- like the ankle. What was worse was that this wasn't simply something that I noticed while on the carpet- I could also feel it when I was skiing. Still, the boots skis well, with a nice progressive flex that one would expect in an overlap design. Cuff mobility felt smooth and adequate for a boot like this.
Tecnica Zero G Tour Pro
For the past couple of years, I had been using the original model of this boot. In 2018-19, the boot went through many changes, with a new lock mechanism and significantly reduced weight (now an incredibly impressive 1,320 grams). The previous lock mechanism had some issues- mine were warrantied twice. The new one is simple, external, and appears bomber. Not only that, but it makes a very positive feeling connection and if anything, the new generation boot is stiffer because of it (despite the lower weight).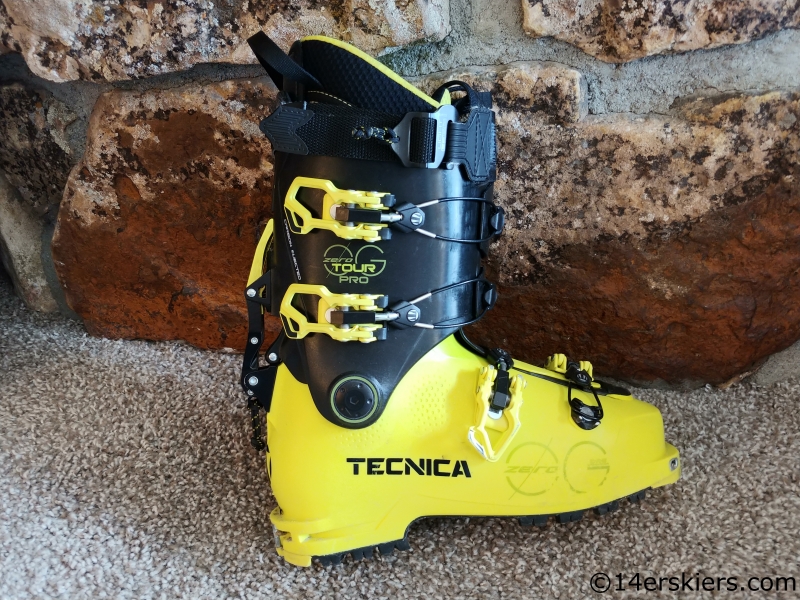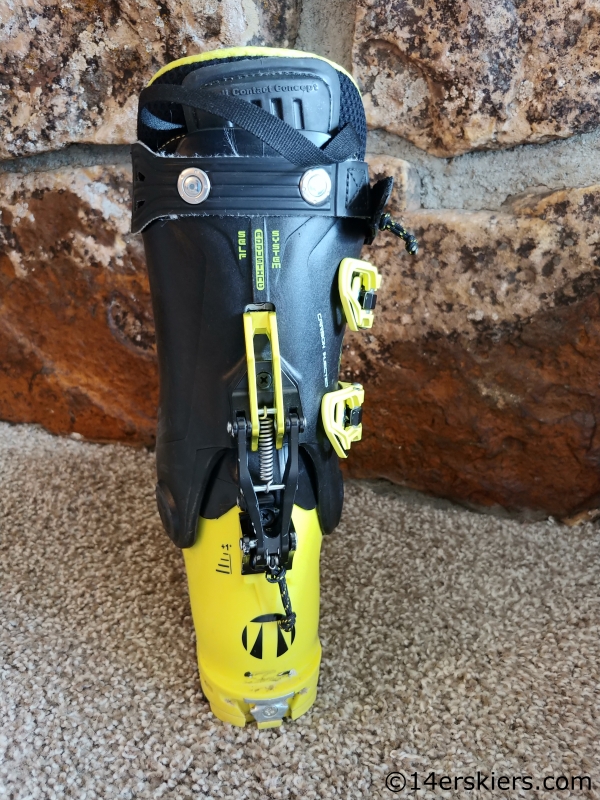 This boot skis the way it looks- like an overlap 4 buckle boot, with a nice, even progressive flex. The walk mechanism- while it doesn't have the same range of motion compared to a tongue boot, the motion it does have is very smooth and the boot climbs well. My one complaint is the buckles- they may have dropped weight by using them, but they are definitely finicky, especially with any snow or ice in them. I will say that they have a nice lock feature on the upper cuff to keep them side open for those of you that like to tour with them in that position. Overall, I think a friend that I skied with last weekend said it best when describing his Zero G's, when he called them the Holy Grail of AT boots. That has been my experience as well thus far, but as always with ski boots it depends on fit before anything else.
Those are my initial impressions of the Hoji Free and Hawx boots, with far more time in the Tecnica boots. As I mentioned a couple of times, start with boot fit, and go from there- and tell us your thoughts if you have any experience with these boots.
Frank
loves snow more than anything... except his wife.  He ensures his food is digested properly by chewing it 32 times before swallowing.He is a full-time real estate agent serving
Crested Butte and Gunnison
and would be honored to send you his
monthly newsletter.
Latest posts by Frank Konsella (see all)
Summary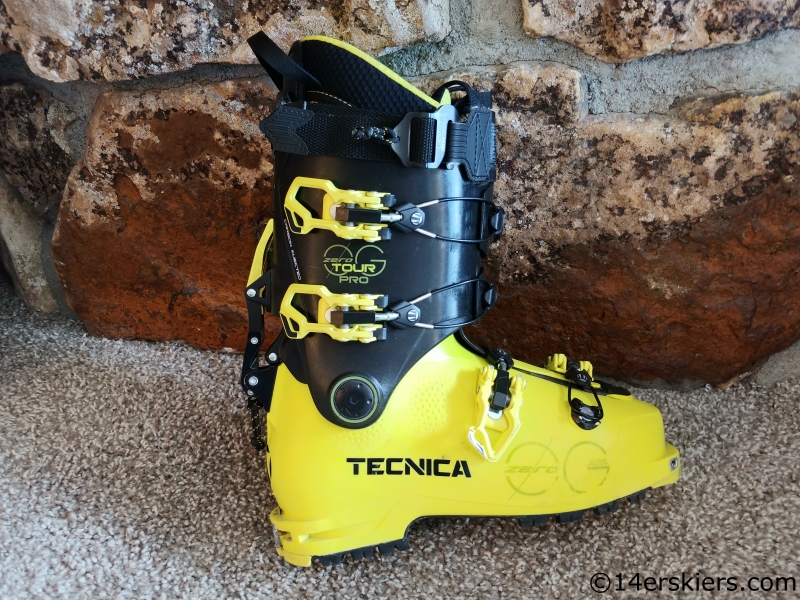 Article Name
2019-20 AT Ski Boot Options- Dynafit Hoji Free, Atomic Hawx, Tecnica Zero G Tour Pro
Description
Head to head to head comparison of the Dynafit Hoji Free, Atomic Hawx, and Tecnica Zero G Tour Pro AT ski boots