TBT: Rain Peak (6 May 2018)
(Last Updated On: May 8, 2019)
This post is part of a Throwback Thursday series featuring trip reports that we haven't had a chance to write about until now! Look for them on Thursdays!
The Gore Range. It's somewhat a mystery. Some peaks have official names, some don't. Others didn't have a name so they became named after letters of the alphabet. Even more confusing, some peaks have two names – a regular name and an alphabet name. Of course, many of these names aren't reflected on a typical USGS map. Only through research (and sharing), does one start to put the full puzzle together.
I am not sure how Rain Peak became something on my list to ski. But, it did. I knew for years that there was a north-facing couloir that left short of the peak east of it's summit. After viewing it from another mission on Keller Mountain, I knew that it looked like a quality ski. (click to enlarge)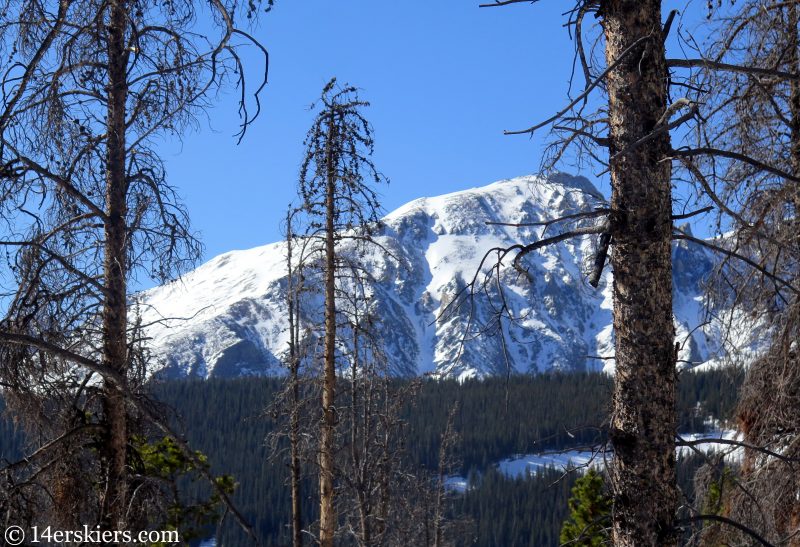 I was on a "Brittany boot-camp" training mission to help myself prepare for my upcoming ski of Mount Rainier, so a 12.6 mile (4400'vert) slog through the Gore didn't phase me. Of course, I didn't know that the trail leaving from Willow Creek Trailhead would have so many downed trees that would slow our progress significantly. Nevertheless, I managed to drag Frank along with me that day, on a mission he swore would be one of his last in the Gore.
Somehow, all of Frank's photos for this mission were lost. Otherwise, I'd probably have pictures to show of the horribleness of the trail that day. Nevertheless, we pushed on, and eventually made to the ridge of Rain and above treeline.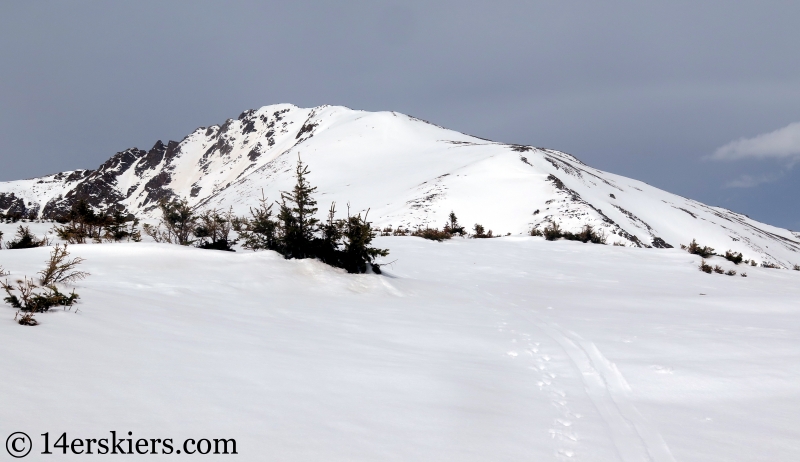 Looking back at our skin track.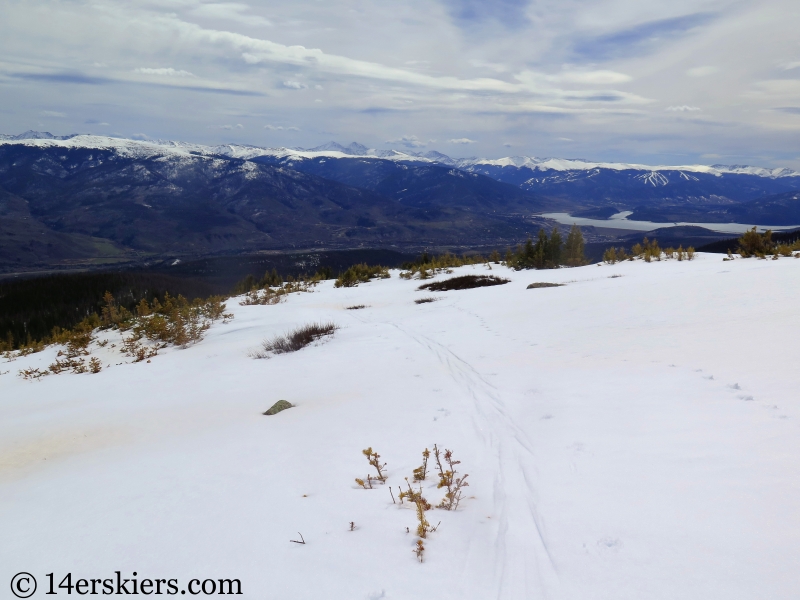 We caught some great views of Red Peak and it's corresponding eastern ridge.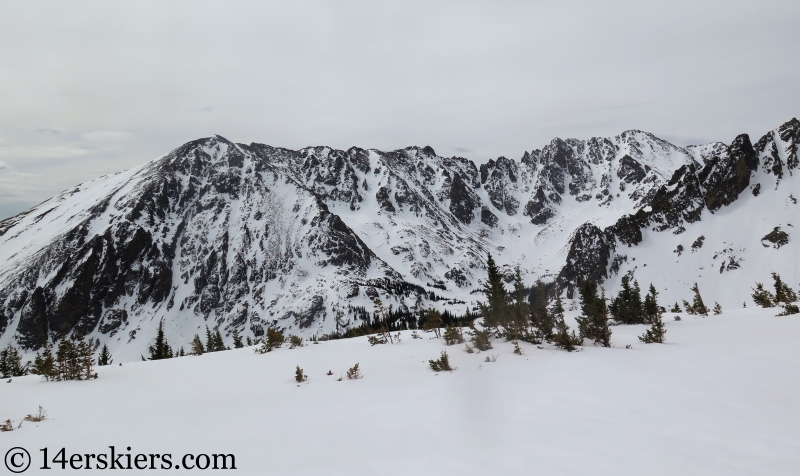 A close up of Red Peak and the Big Bad Wolf.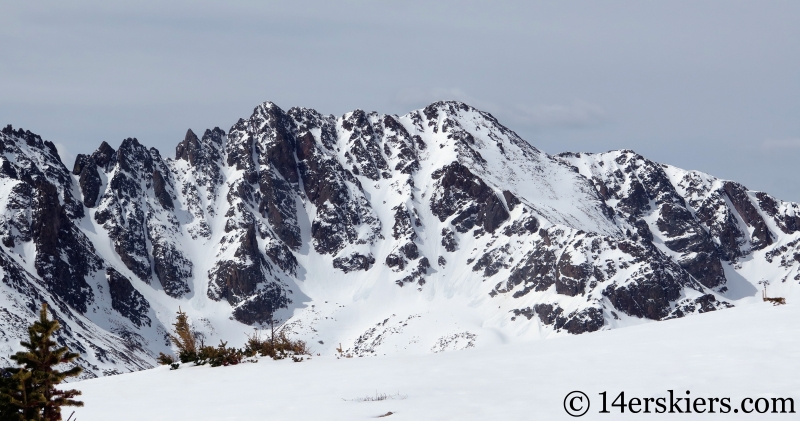 A look at What Big Eyes you have.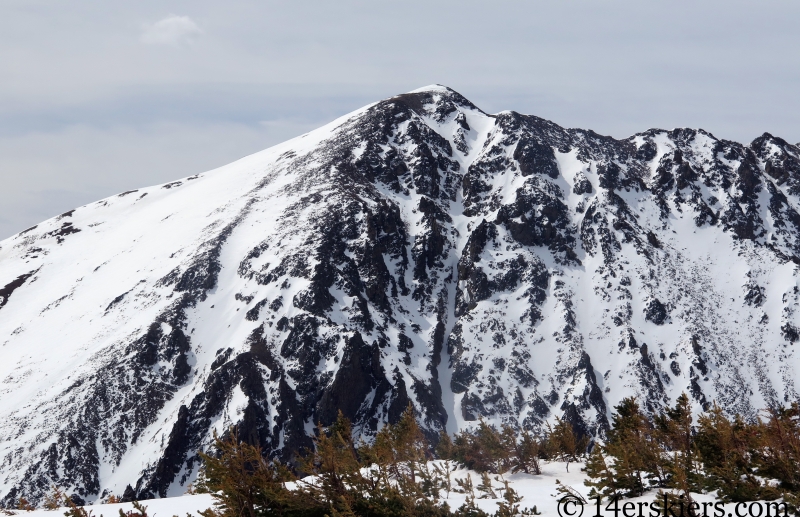 Finally, we reached the top of our north facing ski line on Rain Peak, which we had previously mapped out using CalTopo and Google Earth and imported our planned routes on to Gaia. We wanted to make sure we were going down the right couloir as not every one of them off this ridge goes cleanly. Frank dropping in to chalky goodness.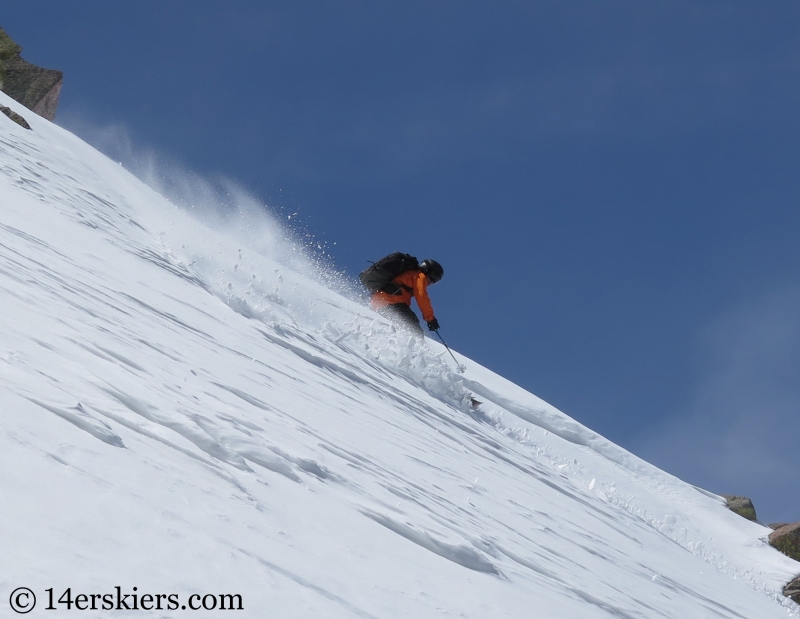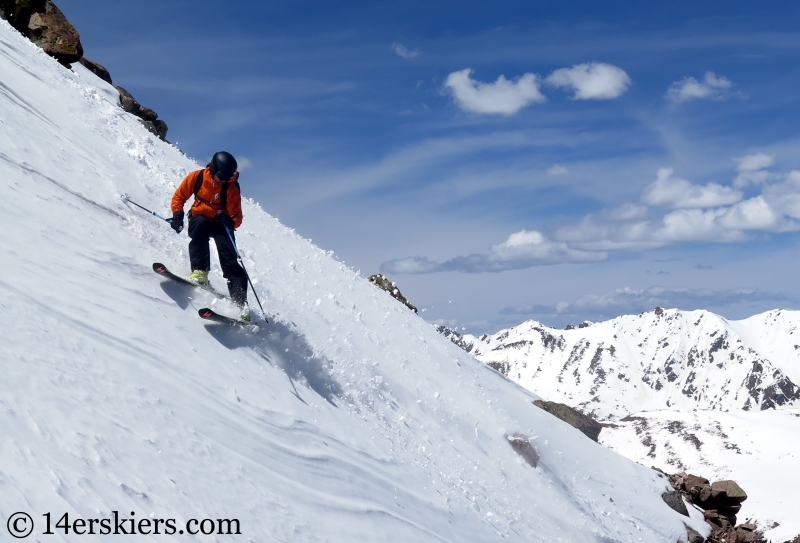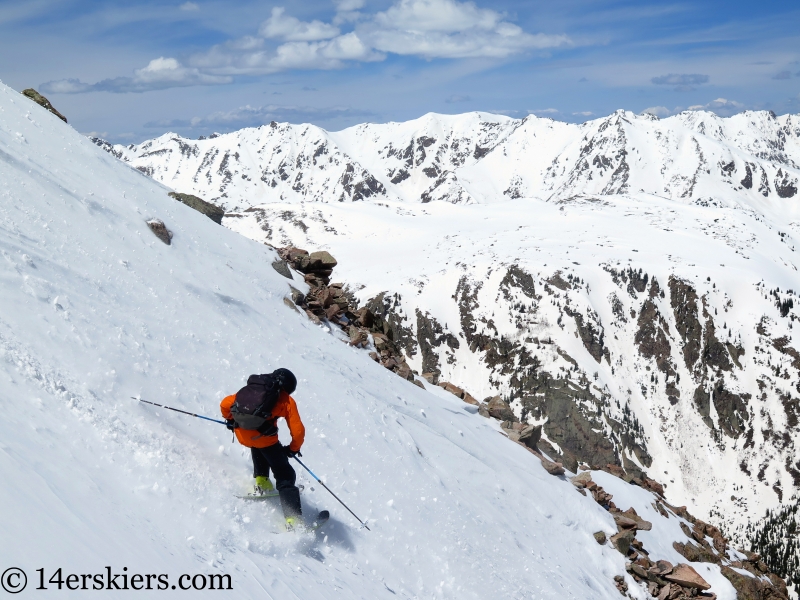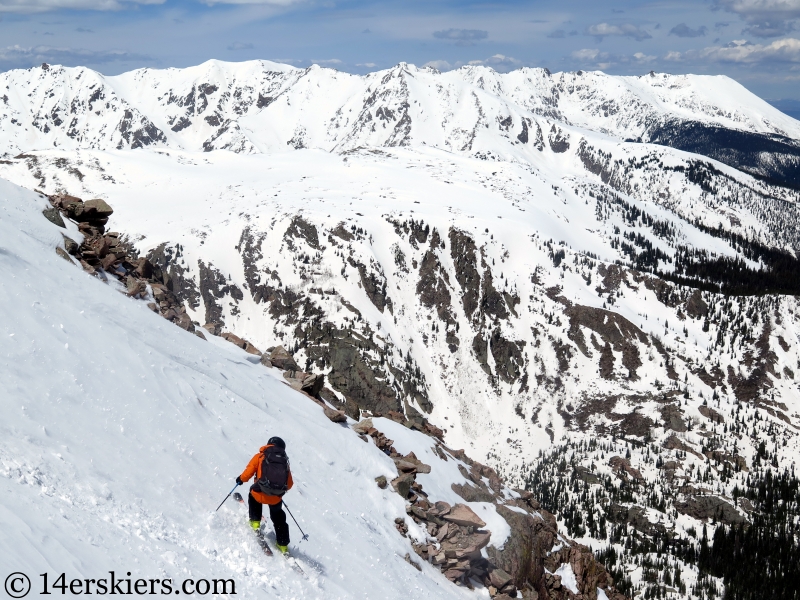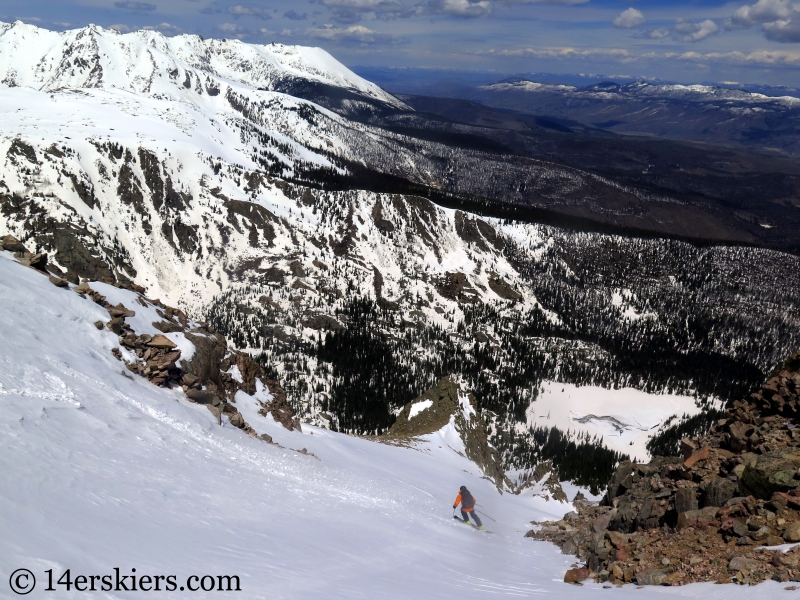 Keep in mind, 2018 was one to go down for record low snowfall. But, here we were, skiing fantastic north facing chalk in early May. The Gore Range did better than many other ranges that season.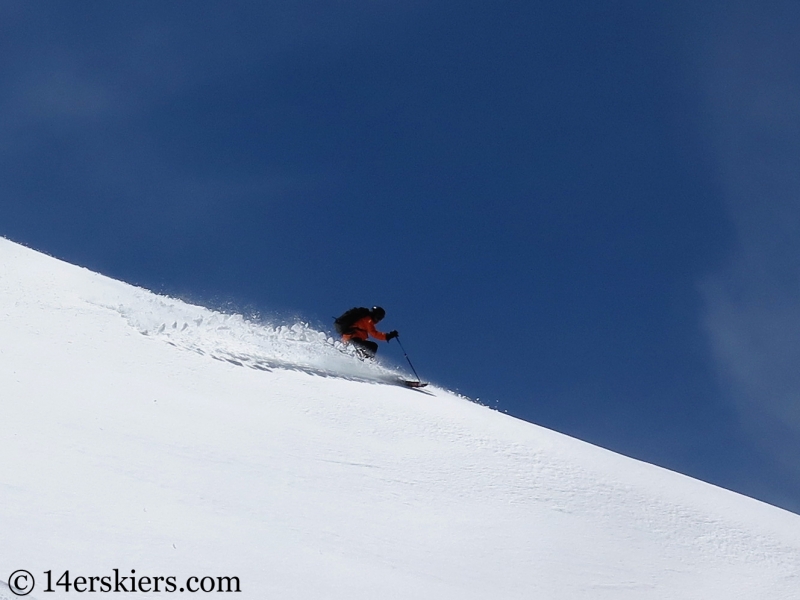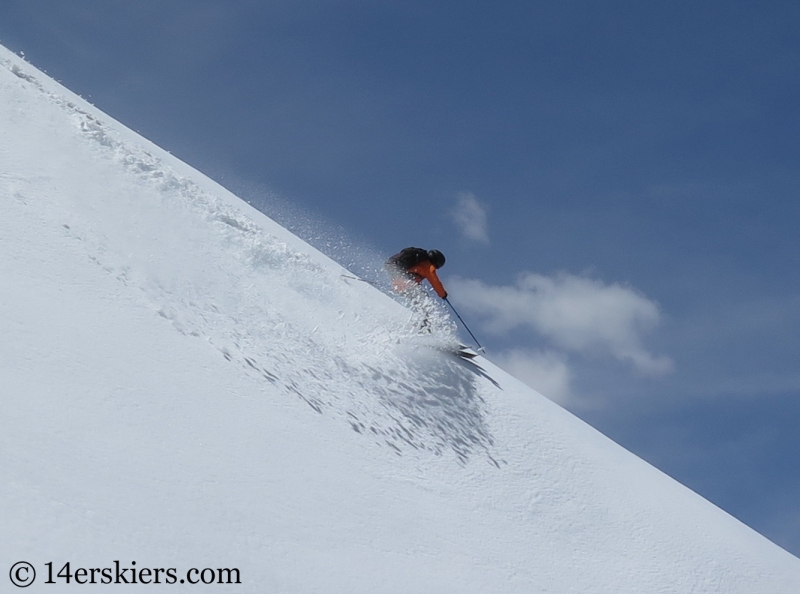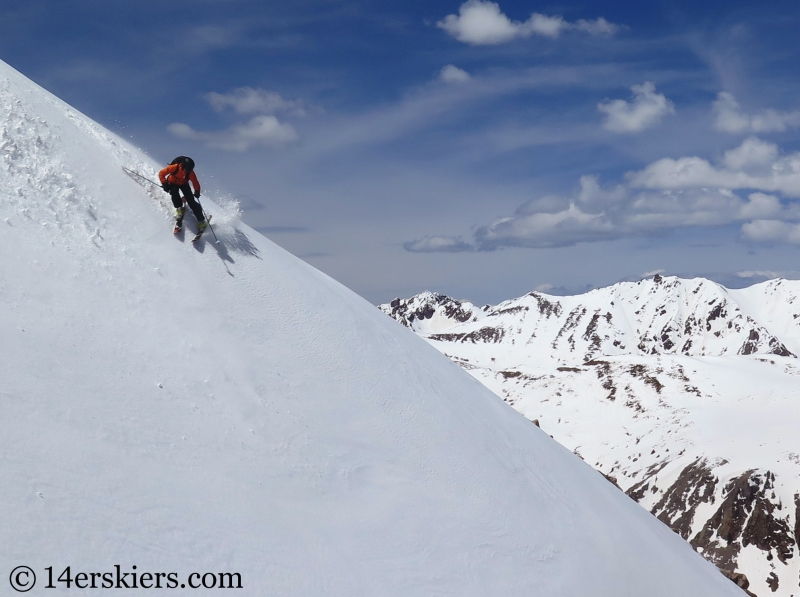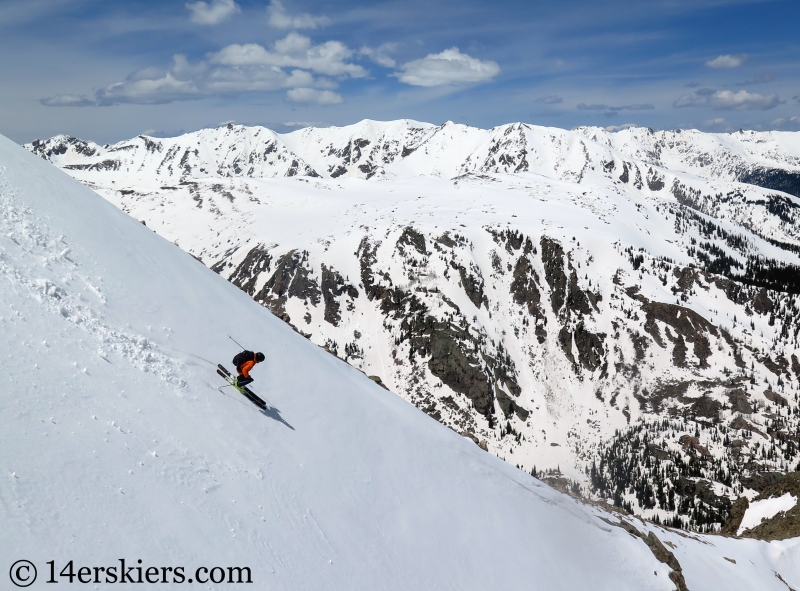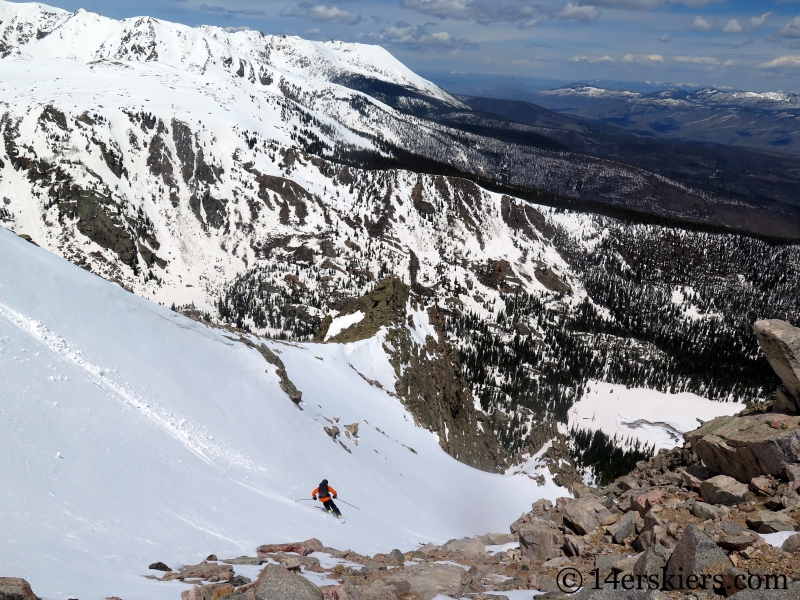 Part way down, the line split, only to meet back together later on. Frank took the skiers left route.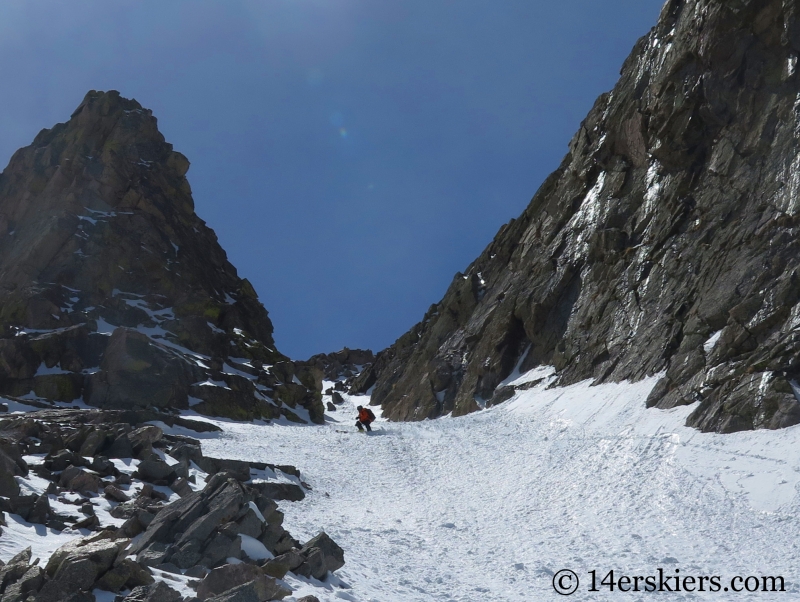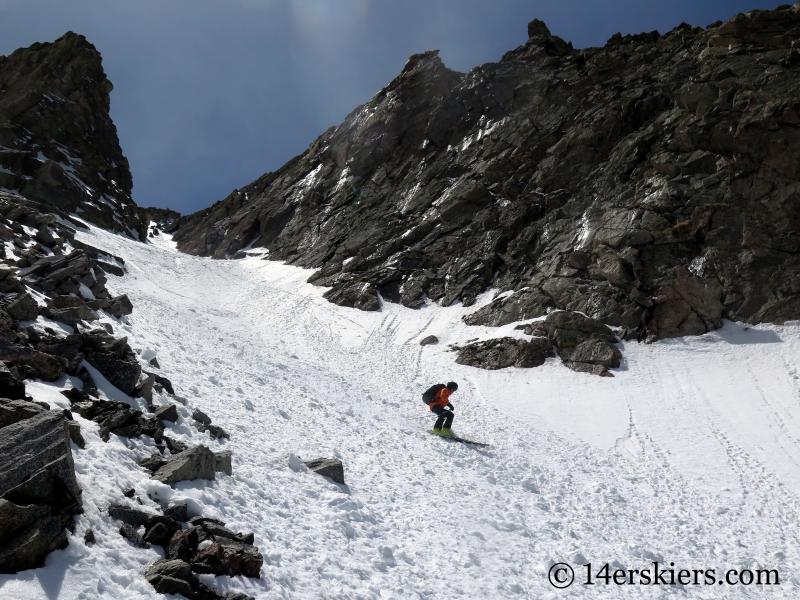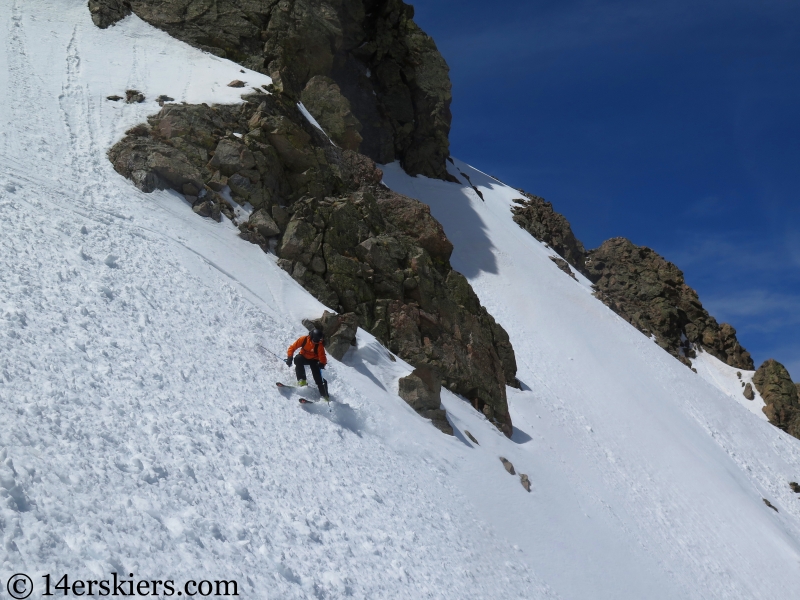 I went the skier's right route.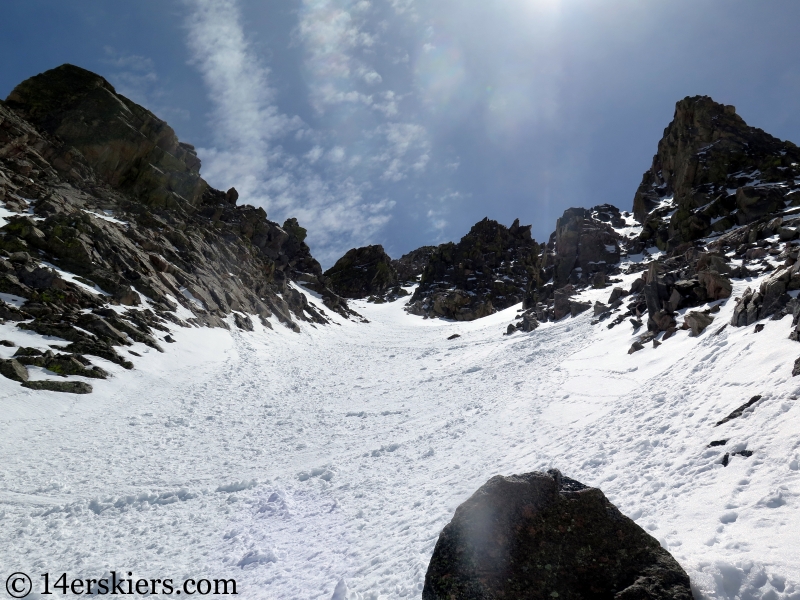 Looking up the South Rock Creek drainage.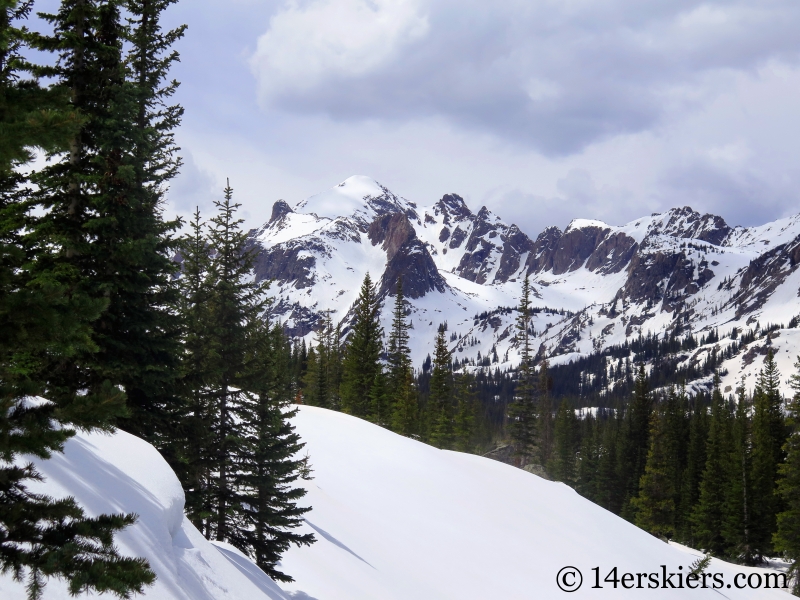 Once we reached the South Rock Creek, we skied down the valley a ways before ascending our way back up and traversed over the ridge.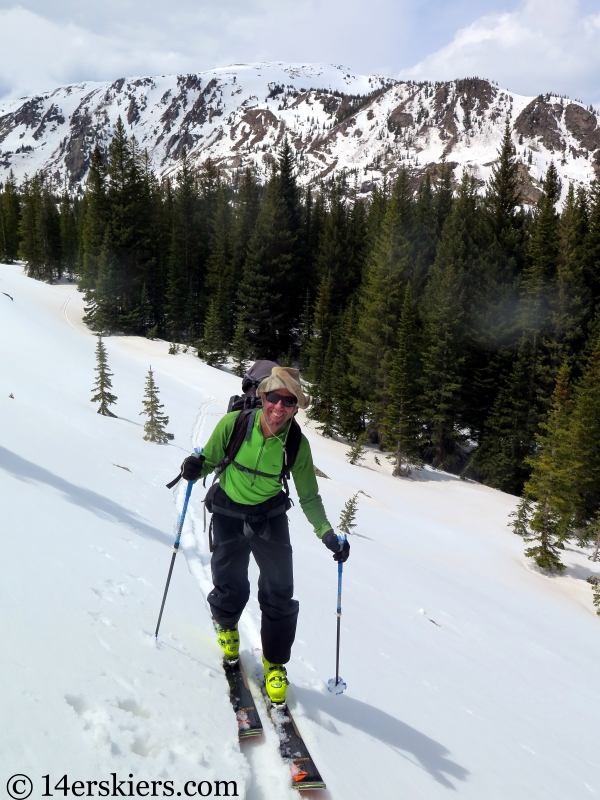 The slog out might have been worse than the slog in. Downed trees made it difficult to keep our skis on. But, we made it through another Gore Range epic and all was good!
Aside from skiing, biking, and all outdoorsy things,
Brittany Walker Konsella
also loves smiles and chocolate 🙂 Even though she excels at higher level math and chemistry, she still confuses left from right. Find out more about
Brittany
!
Latest posts by Brittany Walker Konsella (see all)
Summary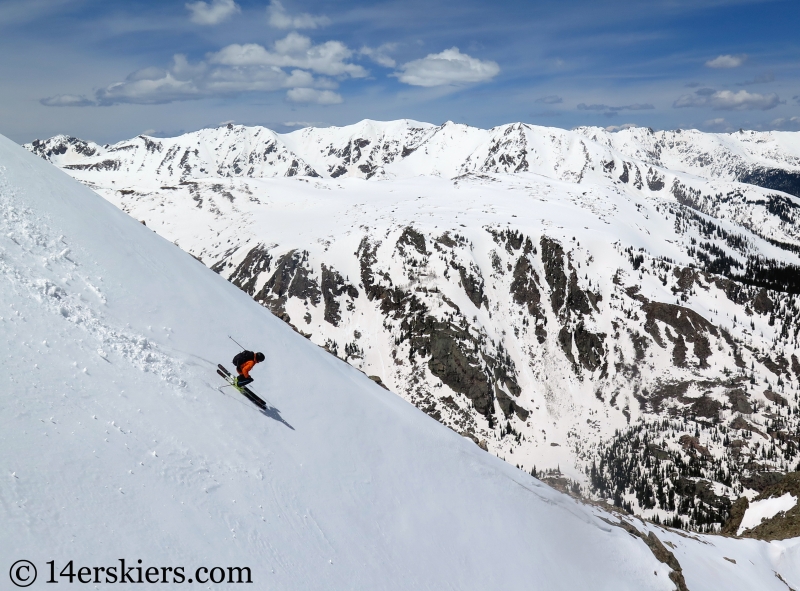 Article Name
TBT: Rain Peak (6 May 2018)
Description
Located in the Gore Range, Rain Peak offers a fun backcountry ski descent via a couloir off it's north side!
Author