Review: Black Diamond Sharp End Pants
(Last Updated On: January 4, 2019)
I began using the Black Diamond Sharp End pants last winter and spring- though of course last year didn't offer a great test lab given the lack of snow. Despite that, I still had more than enough time to develop some opinions on this Gore-Tex hardshell pant from Black Diamond.
The Sharp End pants are a straightforward, no-frills pant meant to combine light weight with durability. That means they don't have a lot of bells and whistles, but it also means that they aren't paper thin and one sneeze away from blowing a seam.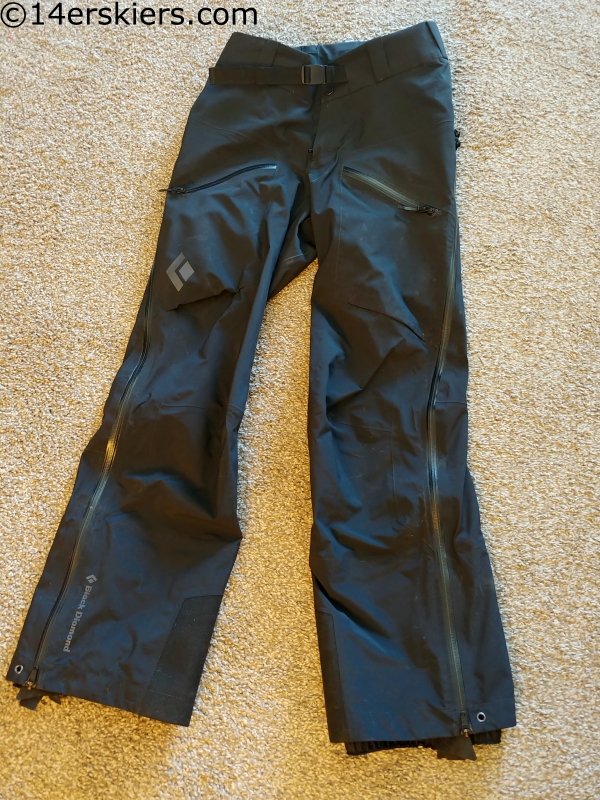 To that end, you'll find just two pockets- one on each thigh. The pants are fairly tight in the thighs, so you may not find a ton of room in either pocket. In my case, I keep my beacon in the right one. Unlike some other models of Black Diamond pants, these do not have a dedicated "Pieps pocket", but it still fits the beacon well and there is a ring to connect the drawcord. I put mine in a koozy primarily to protect the pocket from any abrasion caused by the beacon. (In fact, on my Black Diamond Mission pants which do have a Pieps Pocket, I found that the plastic beacon buckle started to wear the fabric and I removed it and went with the koozy pocket instead).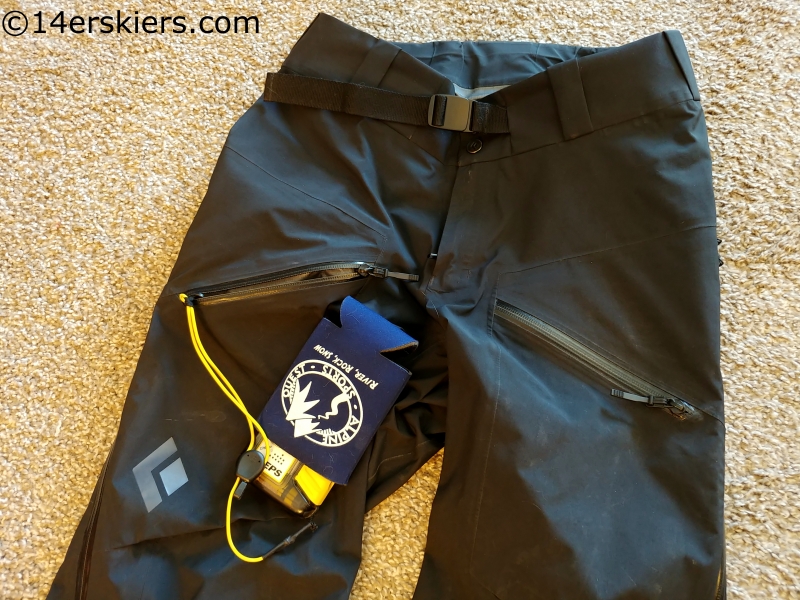 While the Black Diamond Sharp End pants are a bit tight in the thighs, they're perhaps a bit loose in the boot area. It's great while skiing, but with crampons you'll need to watch things carefully so you don't accidentally catch a pantleg. On the plus side, the pants are well reinforced if you do catch an edge. The gaiter is well designed and slips easily over ski boots. There is also an integrated RECCO reflector in case there is an avalanche and the ski patrol or other organization is nearby with a RECCO receiver.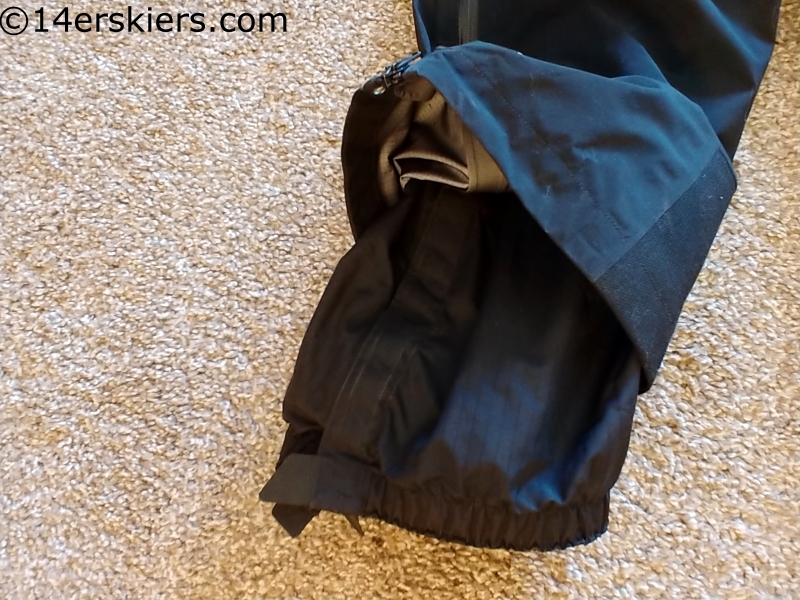 One thing I really like about these pants is the integrated belt as well as two buttons. I've had other pants that come undone easily just by reaching down- and anyone who knows me knows I'm as skinny as they come. I haven't had any issues with these pants (or any other BD pants for that matter). I'm not totally sure why one would use the exterior belt loops when there is already one built in, but they're there if needed. While the pants are advertised as full side zip, I wouldn't quite call them that. They are nearly full, and allow for great ventilation. But if you wanted to take them off without taking your boots off- they don't go all the way up through the waist. It's minor, but there are some circumstances that you might want to do that.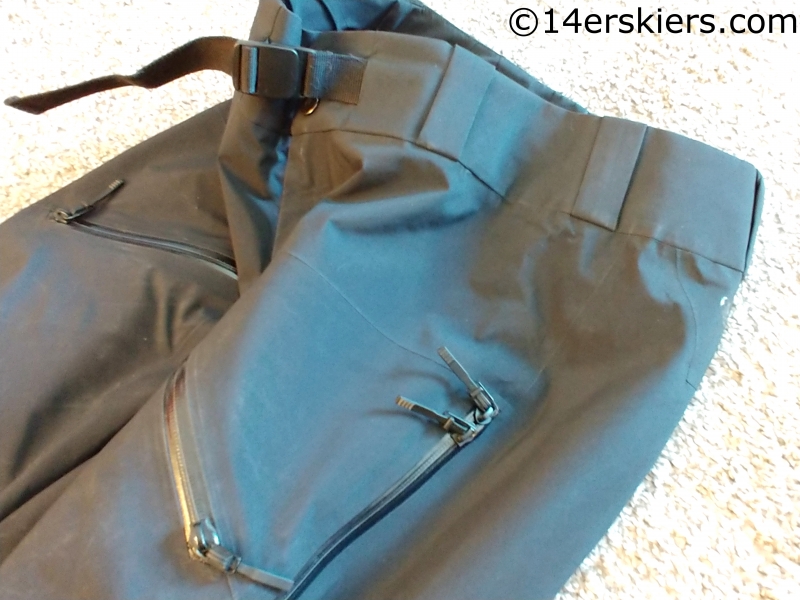 My final verdict? I really like these pants. They're simple, relatively light, yet bomber. That's my goal with most of my gear. Fit-wise, they work well for me, although I could see someone with thunder thighs having a bit more trouble. I do wish that the boot area was a bit tighter, although that seems to be one that is nearly impossible to get perfect, since so much depends on the boots and I've certainly had pants that were a real hassle to get over the top of my boots. If you're looking for new shells, put these on your list and use the link on our website, just to the right.
Frank
loves snow more than anything... except his wife.  He ensures his food is digested properly by chewing it 32 times before swallowing.He is a full-time real estate agent serving
Crested Butte and Gunnison
and would be honored to send you his
monthly newsletter.
Latest posts by Frank Konsella (see all)
Summary
Reviewer
Review Date
Reviewed Item
Black Diamond Sharp End pants
Author Rating