Review: Vermont Sticky – Maple Boost Energy Gel
(Last Updated On: May 10, 2019)
As an athlete, I've tried all kinds of energy food. Admittedly, I tire of many things over time. I haven't been able to finish a Clif Bar or Luna Bar in probably a decade – I just can't stomach them after eating at least a thousand of them during my mountain bike racing days. The original PowerBars still taste like vomit. I've even grown tired of the once-delicious Honey Stinger Waffles. I find myself returning to the staples – things like cheese sausage/pepperoni, granola bars, and PB & J on a raisin bagel.
While these foods are comfort foods to me as much as they provide fuel for my adventures, sometimes I don't have time to stop to munch on a string cheese, or enough saliva to actually swallow a PB & J while I'm exercising at my hardest. That's when the quick energy needs to come in and I now have a new favorite – Maple Boost Energy Gel by Vermont Sticky.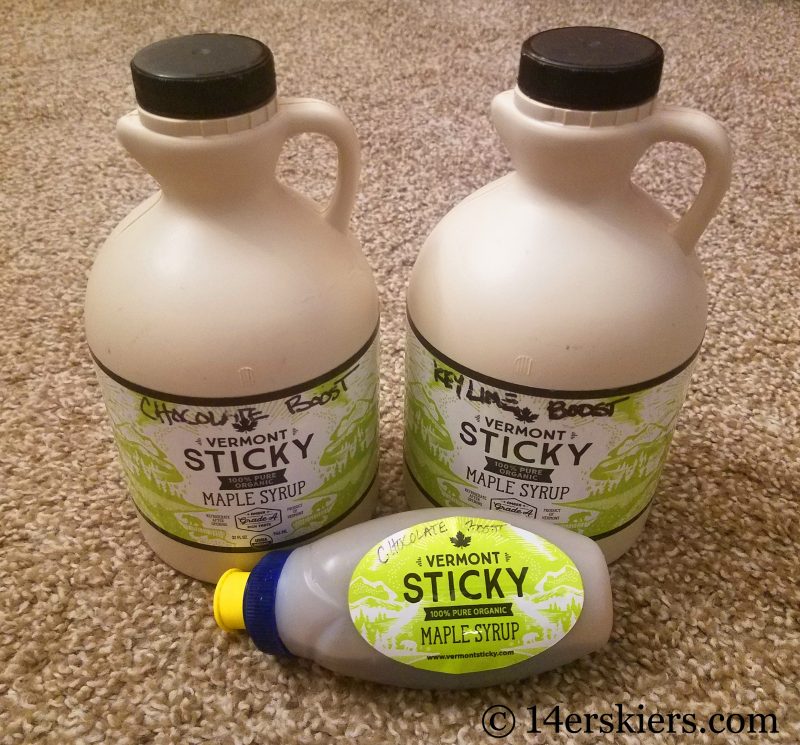 Why has Maple Boost Energy Gel become my new favorite? There's a whole lot of reasons:
1) Natural sugar, provided by the maple syrup, is fabulous energy because it is low on the glycemic index, yet is easy for your body to digest. Maple syrup has naturally occurring minerals and 65 antioxidants.
2) Maple Boost Energy Gel is organic.
3) It is delicious. Vermont Sticky currently offers five different flavors – Maple and sea salt, chocolate, espresso, raspberry, and key lime. Each has added sea salt to boost electrolytes.
4) No more wasteful wrappers. Many energy gels come in small one-use packets. Not only are these wasteful, but they often end up all over our trails. Maple Energy Boost comes in a 5 oz refillable flask. 32 ounce containers of Maple Energy Boost are sold separately for refill use. If you return the 32 oz containers to Vermont Sticky, these can be used for refill too!
5) Supporting a local, family owned business. Vermont Sticky is the brainchild of long-time Crested Butte local Krista Powers. Krista grew up making maple syrup with her father and grandfather on their farm in Vermont and is now returning to her maple tree roots. She returns to Vermont to harvest sap and cook it into syrup. In the past, most of the syrup her family generated was sold to companies who would mix it with other maple syrups and then distribute it under other labels. After Krista created Vermont Sticky, more of the syrup has been saved to sell under her label – as syrup, Maple Energy Boost, maple sugar, and Maple Tree Juice Mix.
To hear more about Krista's Vermont Sticky business, check out Frank's recent podcast interview with her (click the photo).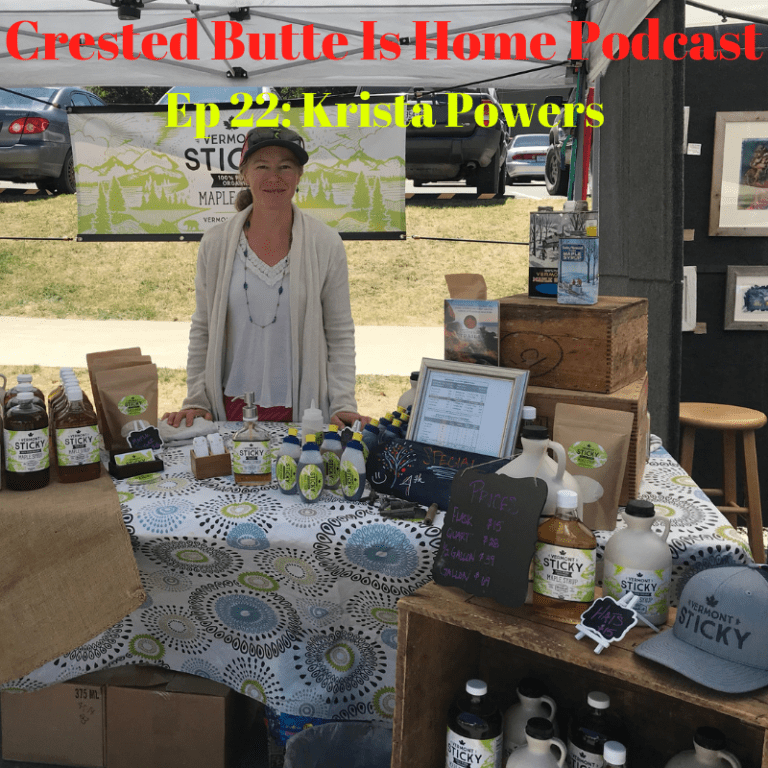 The Maple Energy Boost is now a staple food in the backcountry for me. Not only does it taste great, but it provides quick energy without the sugar crash. I've been finding I now have less need to carry energy bars and other food because the energy boost can carry me through my energy needs for an extended period of time. This is definitely a product that every endurance athlete should try!
Aside from skiing, biking, and all outdoorsy things,
Brittany Walker Konsella
also loves smiles and chocolate 🙂 Even though she excels at higher level math and chemistry, she still confuses left from right. Find out more about
Brittany
!
Latest posts by Brittany Walker Konsella (see all)
Summary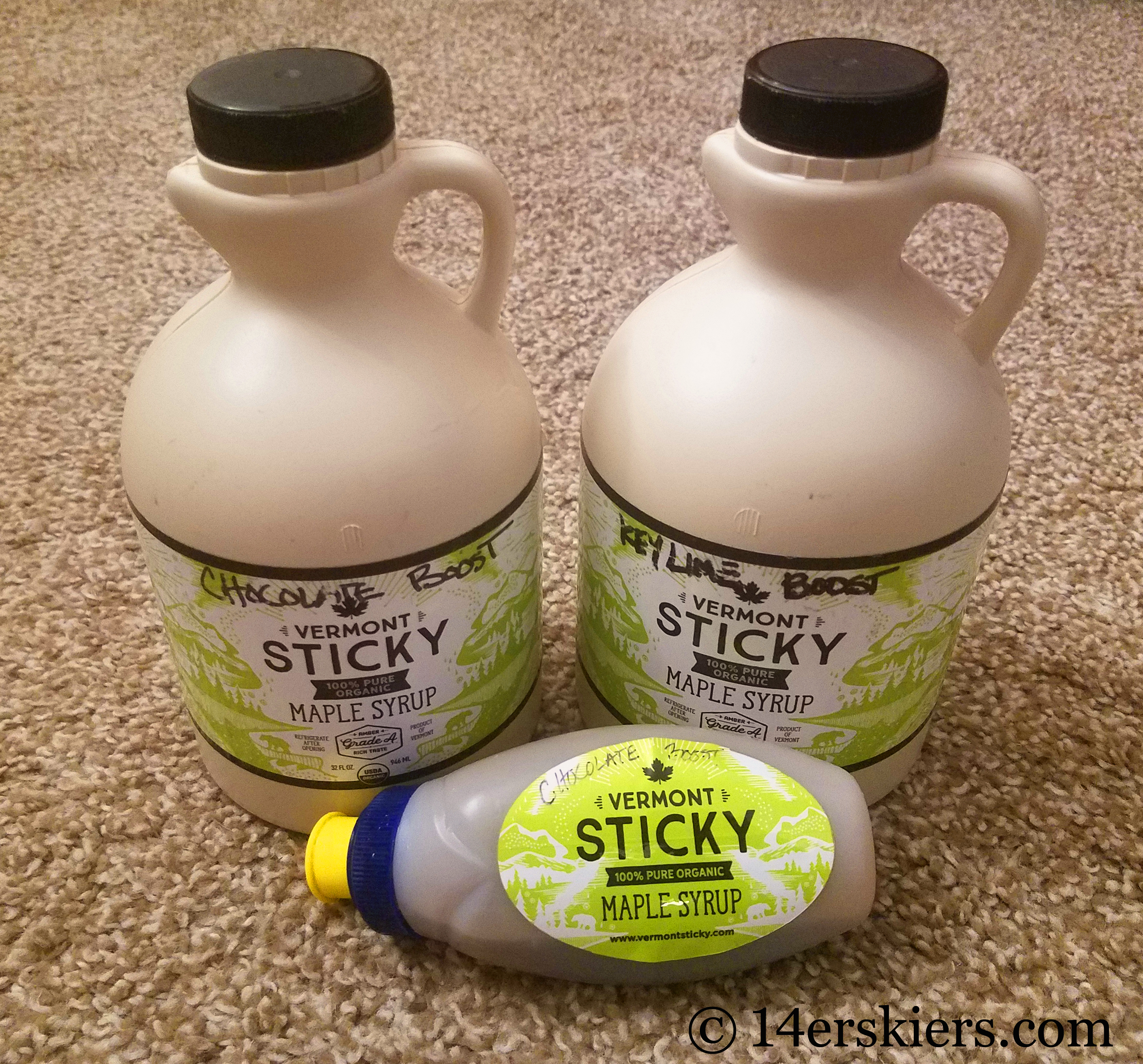 Article Name
Review: Vermont Sticky - Maple Boost Energy Gel
Description
Organic and homemade, Vermont Sticky's Maple Energy Boost offers quick and delicious energy that can also last for long periods of time.
Author