TBT: Mountain Biking Red Hill in Carbondale 10.26.17
(Last Updated On: September 4, 2018)
This post is part of a Throwback Thursday series featuring trip reports that we haven't had a chance to write about until now! Look for them on Thursdays!
Last fall, Brittany and I traveled to Carbondale to hang out with the guys at Cripple Creek Backcountry and record an episode of their Totally Deep Podcast. We had just received our first copies of our backcountry skiing guidebook, so we talked about that, as well as skiing the 14ers. It was super fun, so if you like podcasts, give it a listen. And if you haven't already discovered Frank's Crested Butte podcast, give it a listen as well.
In any case, since it hadn't snowed nearly enough to ski (and it never really did last winter), we of course brought our bikes and checked out Carbondale's Red Hill area. Neither of us had been to Red Hill, and we were excited to mountain bike at another new area. Red Hill's trailhead is right at the intersection of highways 82 and 133, so it's easy to find anywhere in the Roaring Fork Valley.
Red Hill starts off with a bit of road followed by a steep ascent before you reach other trails on a flatter mesa-like area. The trail was well built, though, so it was very rideable and had a lot of fun features, like these rock steps: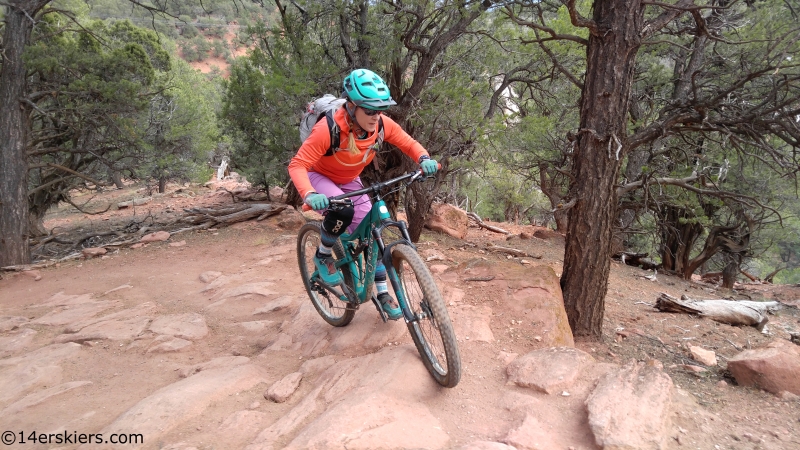 Next up, we were on the Bogus trail, which had this interesting area of sacrificed bike parts: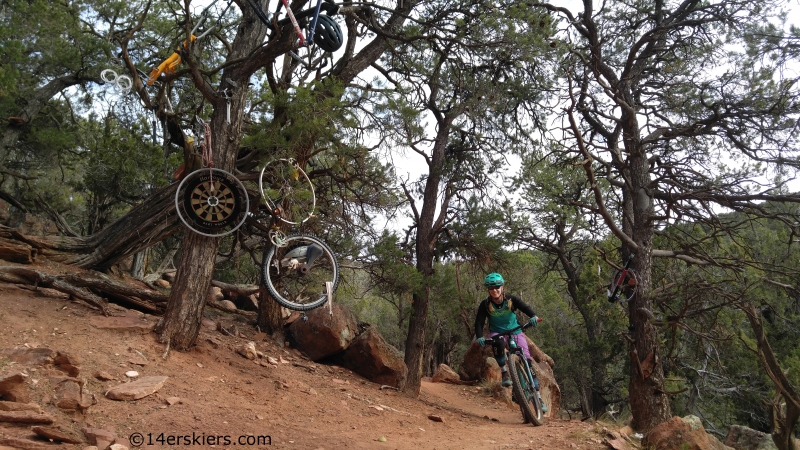 The riding here was super fun, since it was so varied. There were plenty of technical areas, but there were also areas that were fast and flowy, like here: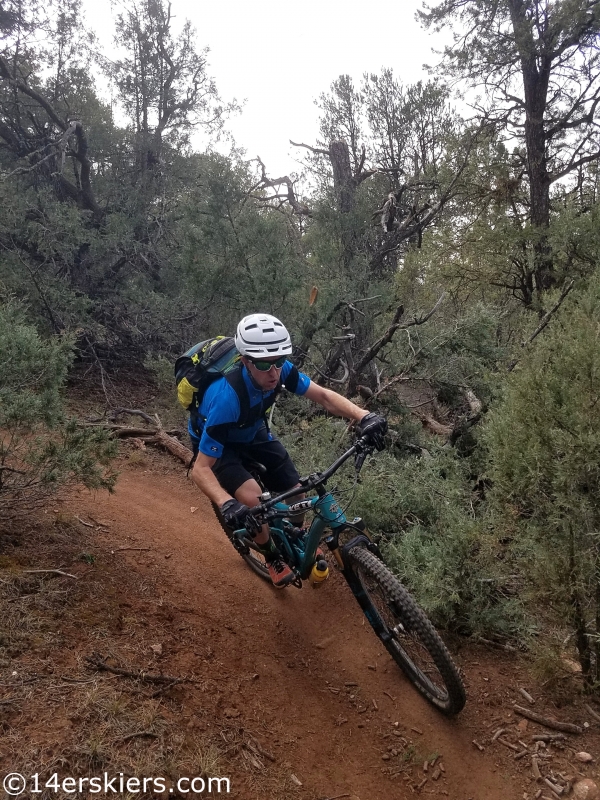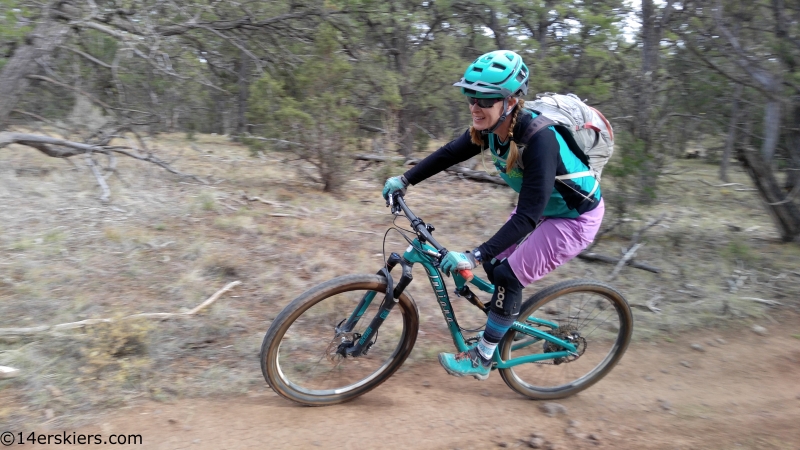 Versus here: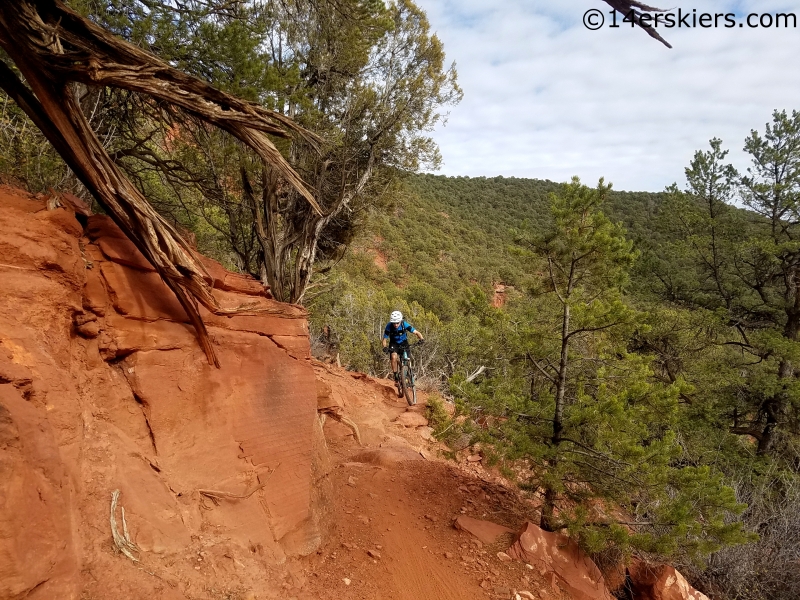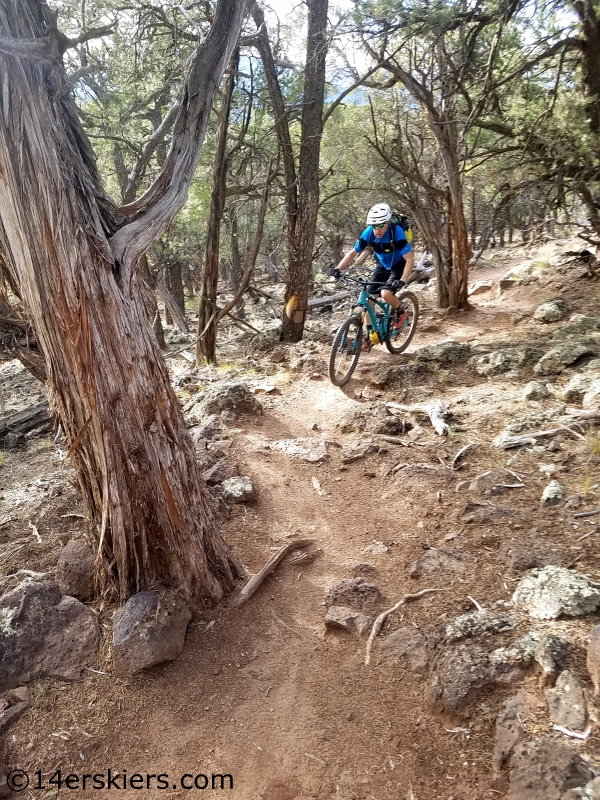 We kept riding, eventually on Elk Traverse and the Outer loop before heading back on the Faerie Trail and Skeeter's Ridge. If you're looking for some amazing views of Mt Sopris, the Crystal River Valley, and the Roaring Fork Valley, this is your spot.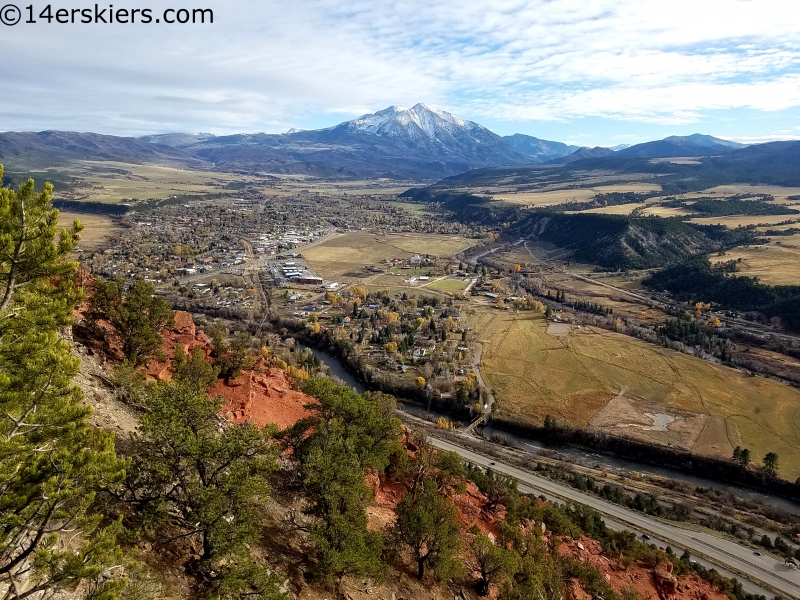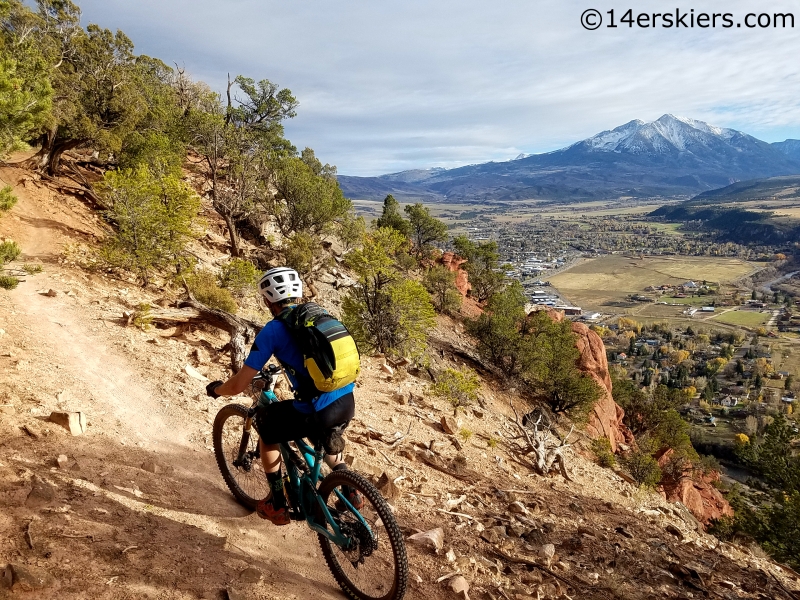 We would have to say that we were pretty impressed overall with the mountain biking at Red Hill. The riding is high quality, and so are the views. This is also a great place to go once the high country has some snow- Carbondale isn't quite as warm and dry as Fruita or Moab, but the season is certainly longer than other areas and you don't have to drive all the way to the desert to get there. I'm sure we'll be back.
Here's the map:
Frank
loves snow more than anything... except his wife.  He ensures his food is digested properly by chewing it 32 times before swallowing.He is a full-time real estate agent serving
Crested Butte and Gunnison
and would be honored to send you his
monthly newsletter.
Latest posts by Frank Konsella (see all)
Summary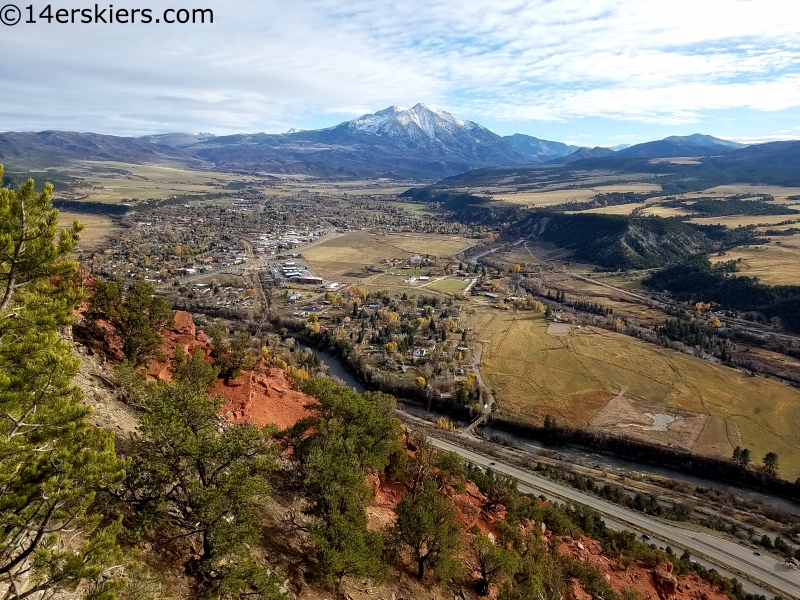 Article Name
Mountain Biking Red Hill in Carbondale
Description
Mountain biking the Red Hill area outside Carbondale, Colorado is pretty rad! Check out our report including maps, photos, descriptions, and more.
Author