Mountain Biking Mount Elbert (5 Sept 2017)
(Last Updated On: August 17, 2018)
This post is part of a Throwback Thursday series featuring trip reports that we haven't had a chance to write about until now! Look for them on Thursdays!
Mount Elbert (14,439′ – the highest peak in Colorado) is one of a few fourteeners that is not in Wilderness or private land, where mountain biking is actually allowed. Although few mountain bikers make a point to ride this awesome peak, the riding is here is top notch. I've been mountain biking Mount Elbert off and on for over 10 years now, and every time I find myself giddy with joy.
The last time I rode Mount Elbert was with my friend Jess and her friend Joey back in 2015. We tried a different route then – a loop combining the East Ridge, Northeast Ridge, and Colorado trails together. But, this time, I went back to my old standard – the out-and-back on the East Ridge Trail, and on down to Twin Lakes – almost 5200 feet of descending on single track. Not many places where you can find that! Larry would be my partner for the day. He had never ridden this trail before, but had heard me talk it up a whole lot. So it was time for him to check it out.
The leaves were already turning with the approaching fall. We were able to drive up to the 4WD trailhead.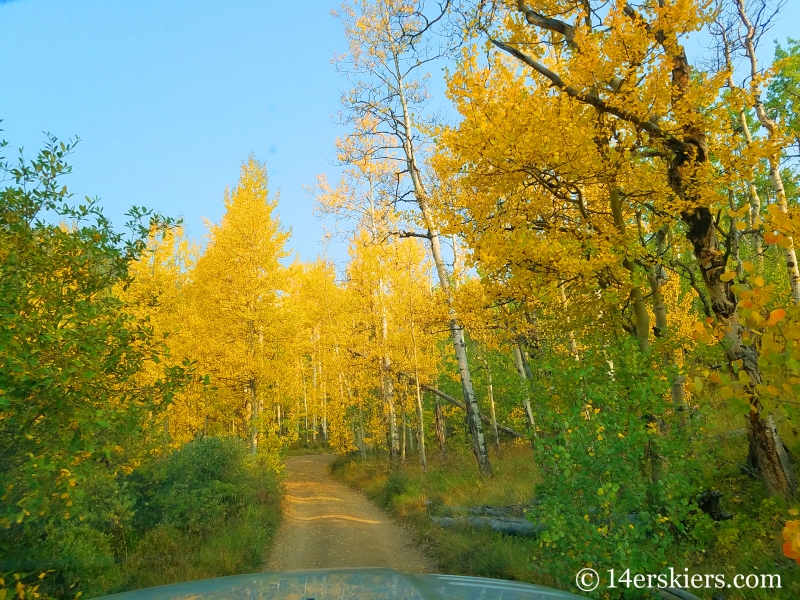 The sun gave a golden hue in the morning light. New reroutes on the lower part of the trail allowed us to ride most of the miles up to treeline.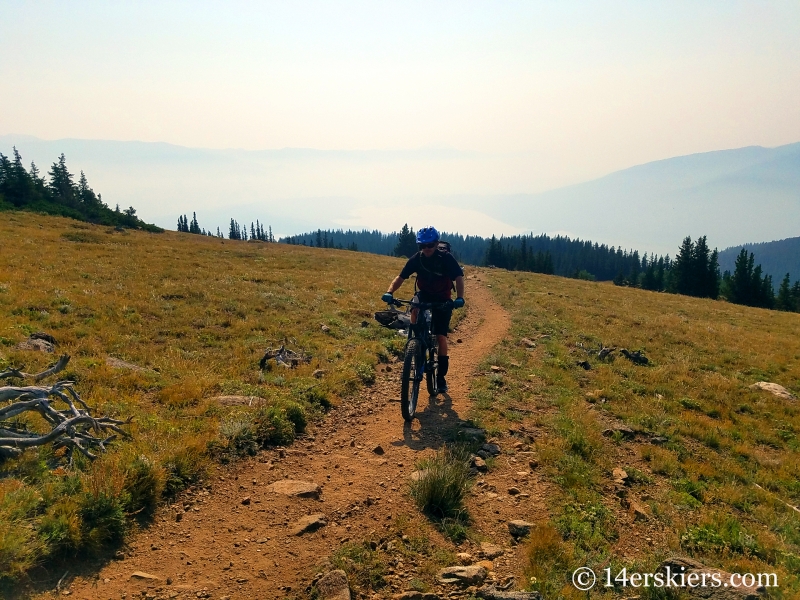 But we still had plenty of miles to go.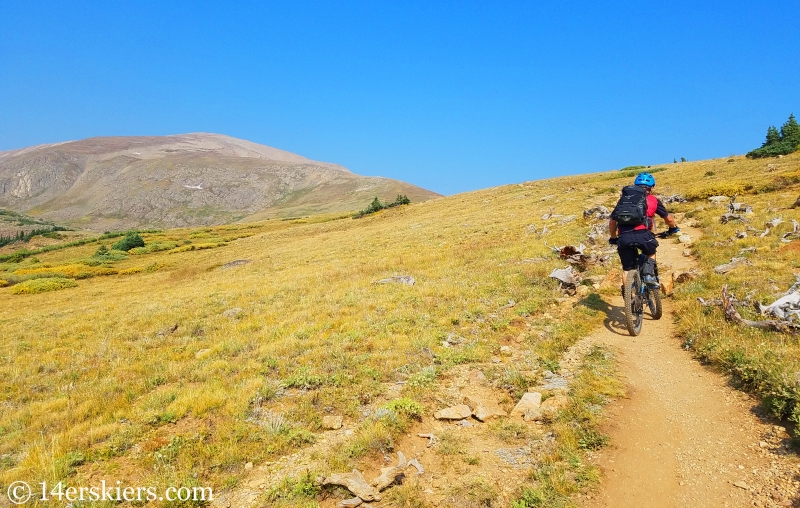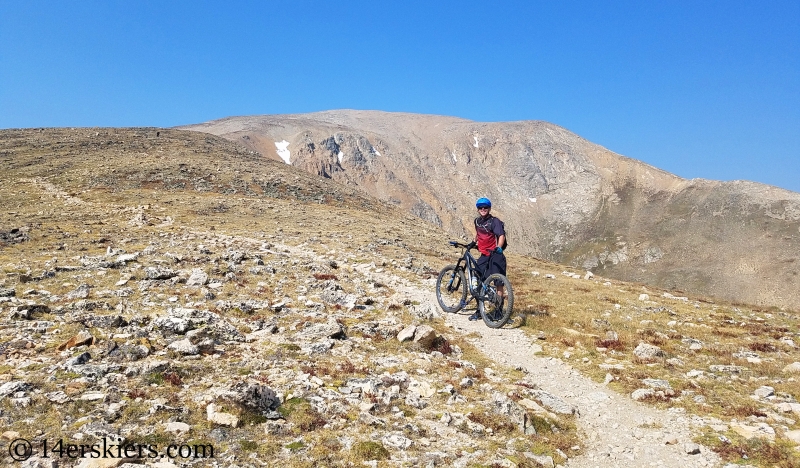 The haze in the valley below was from distant forest fires. But the air was much clearer near the summit.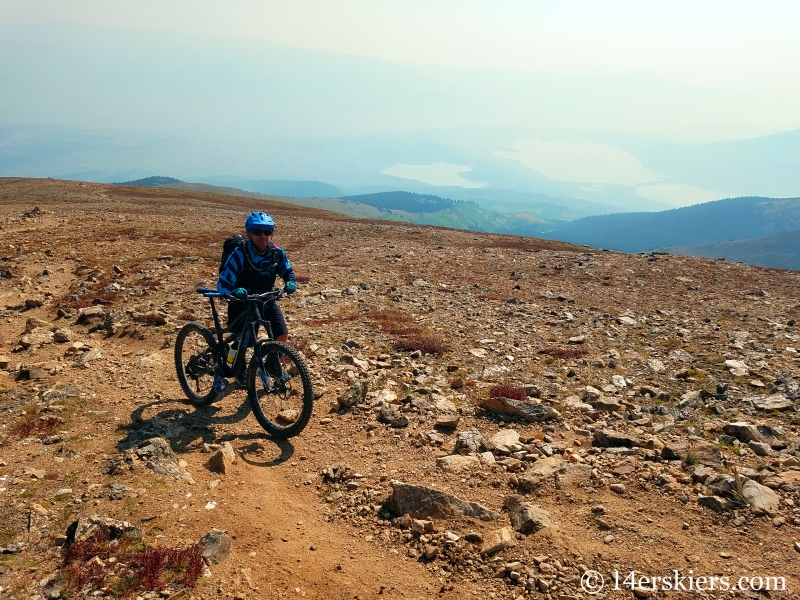 The summit was awesome… and blustery, as usual.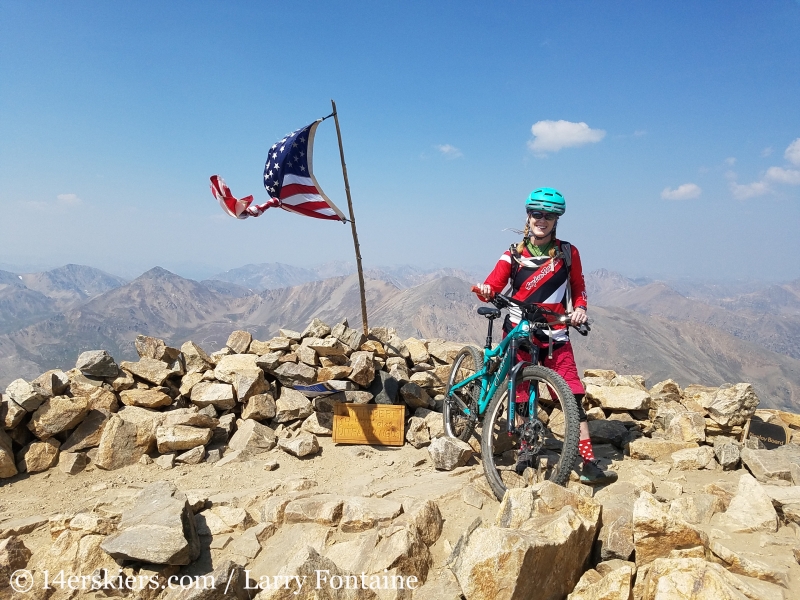 Time for the fun part…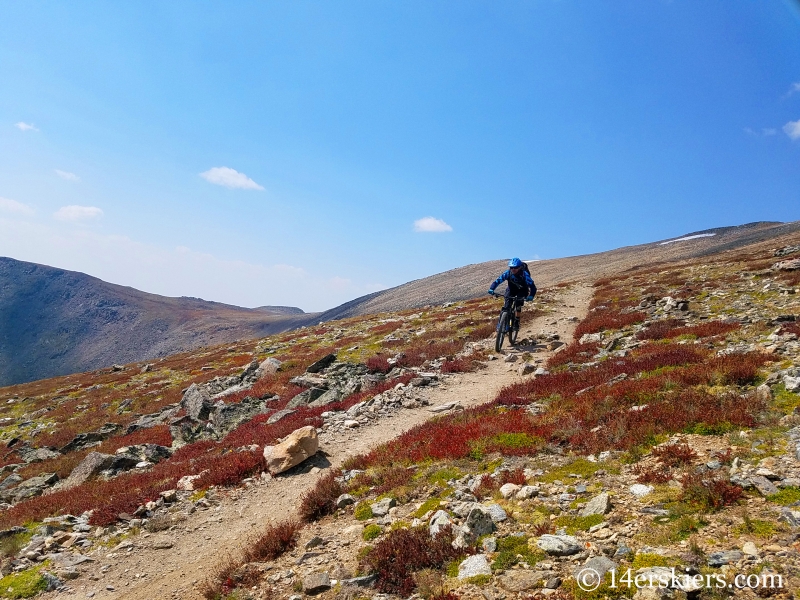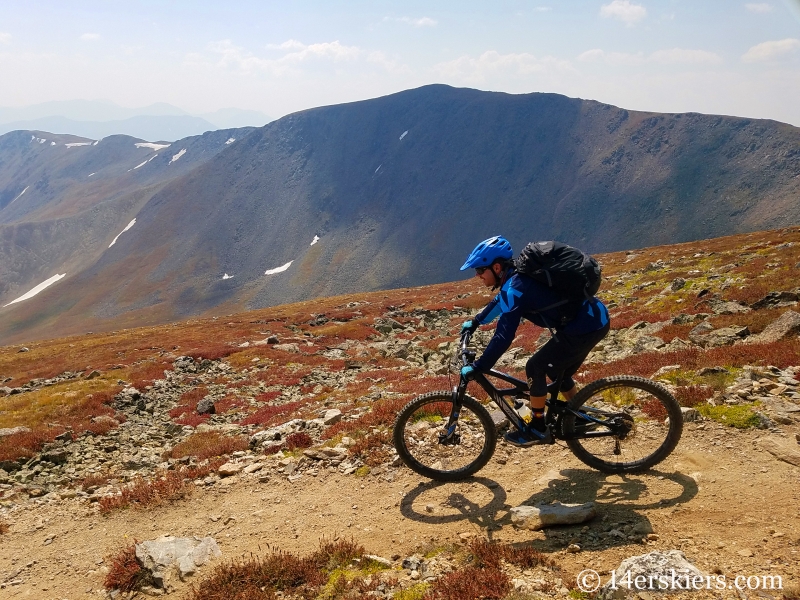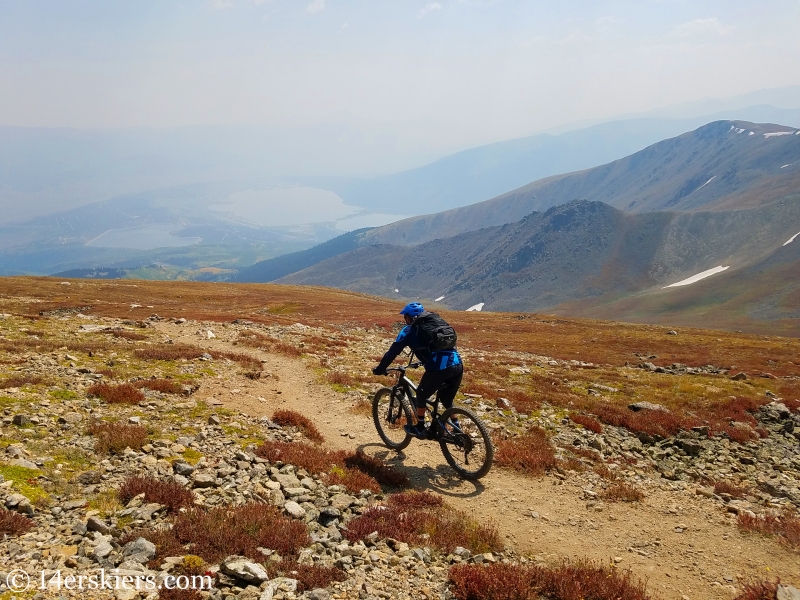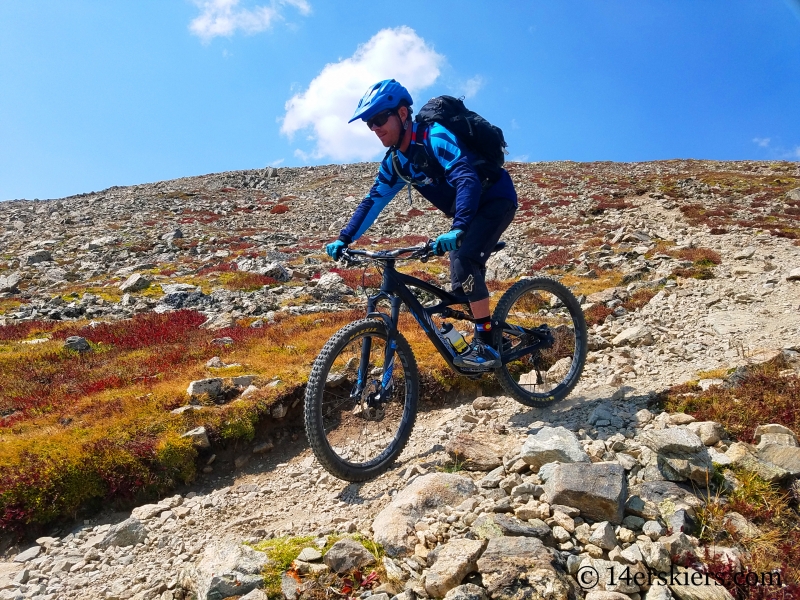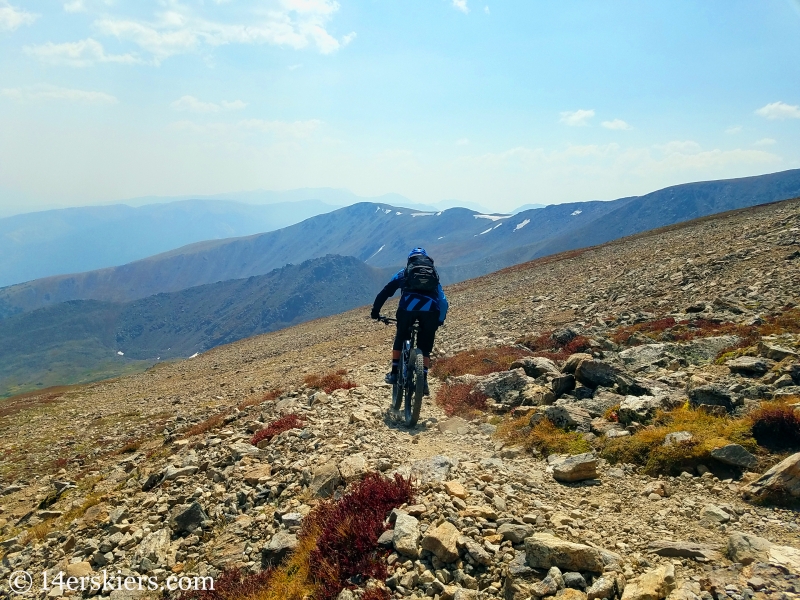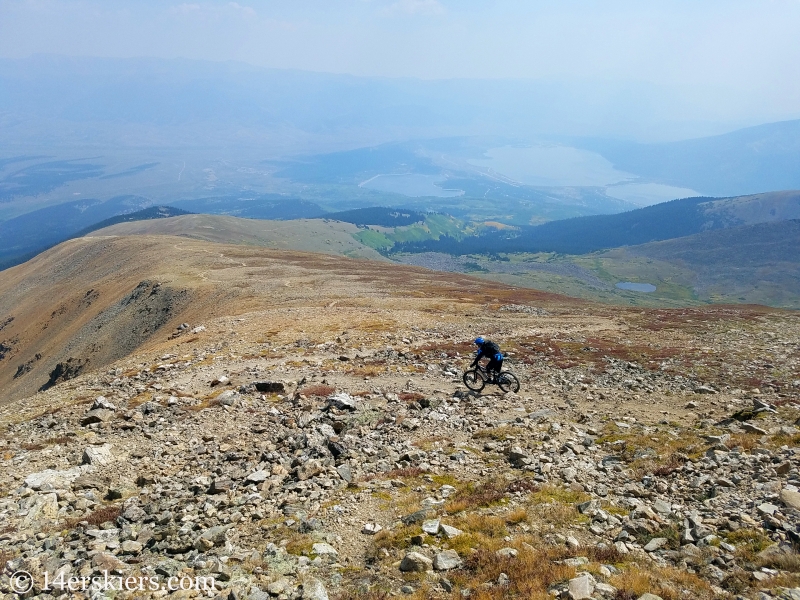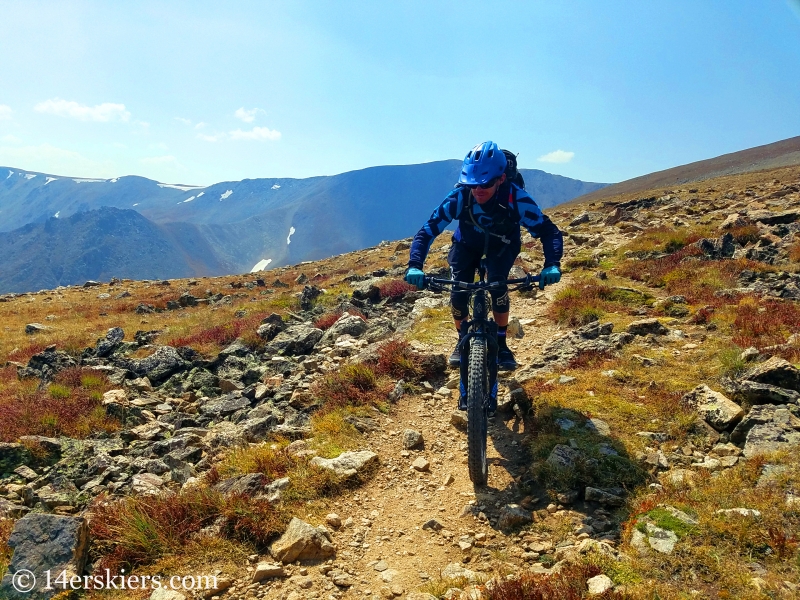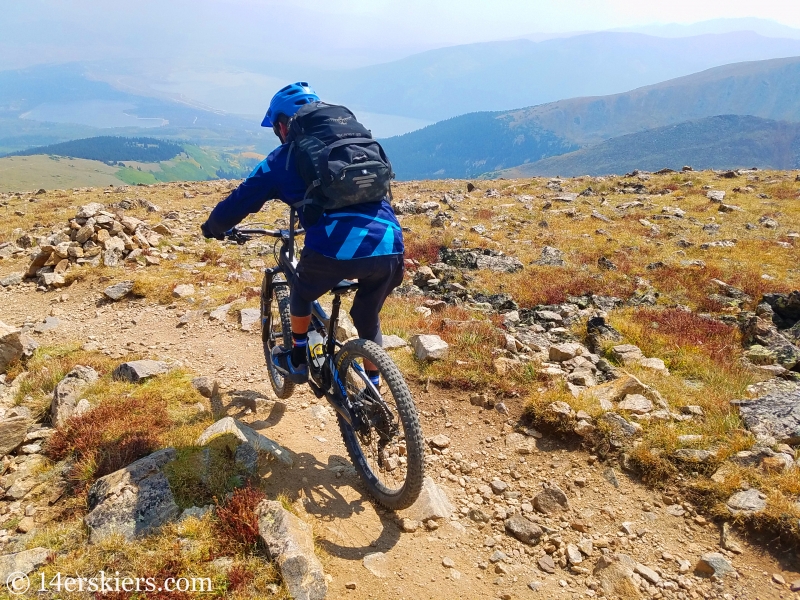 Me.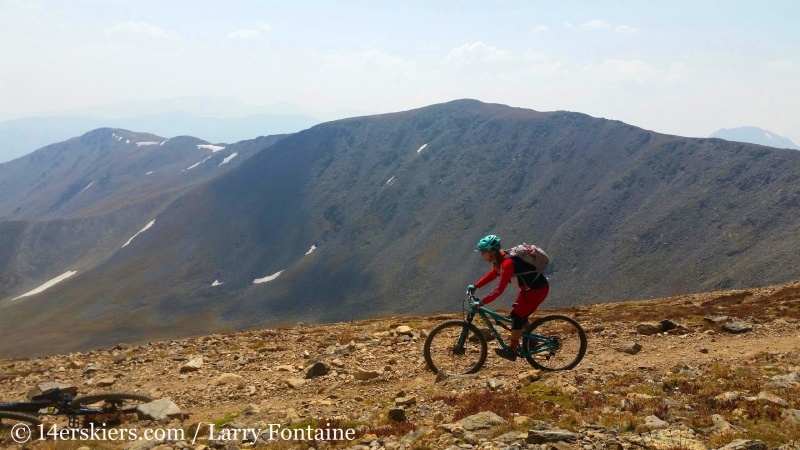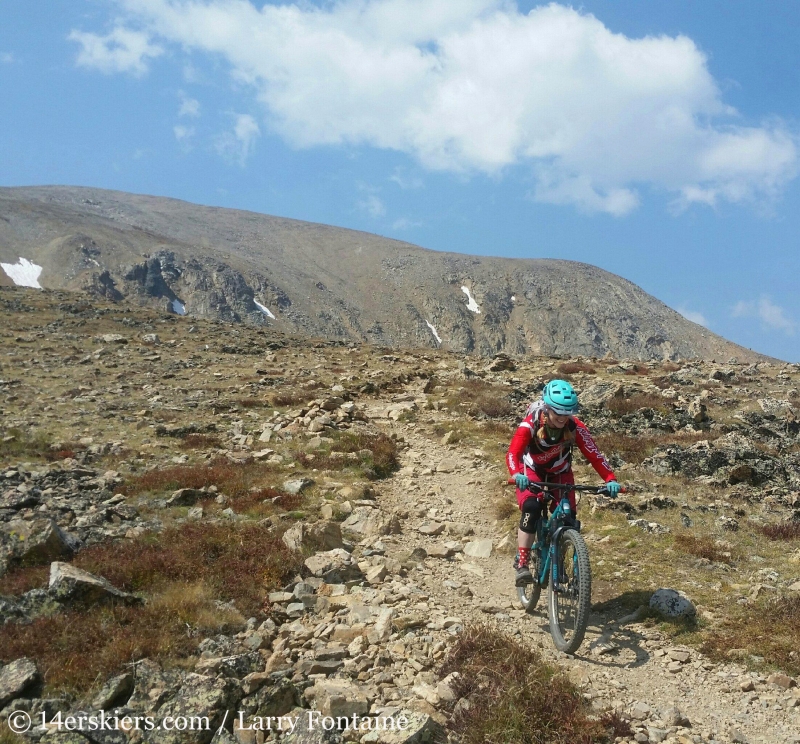 And the descent just kept on going and going…. Larry again.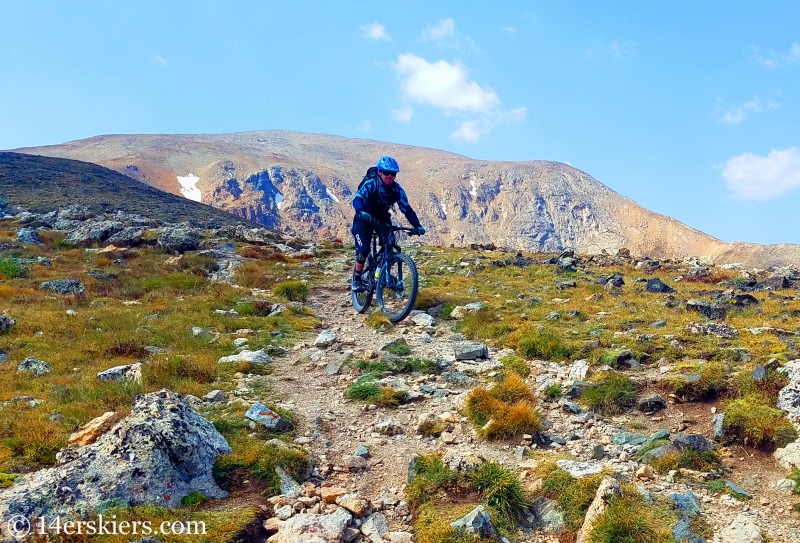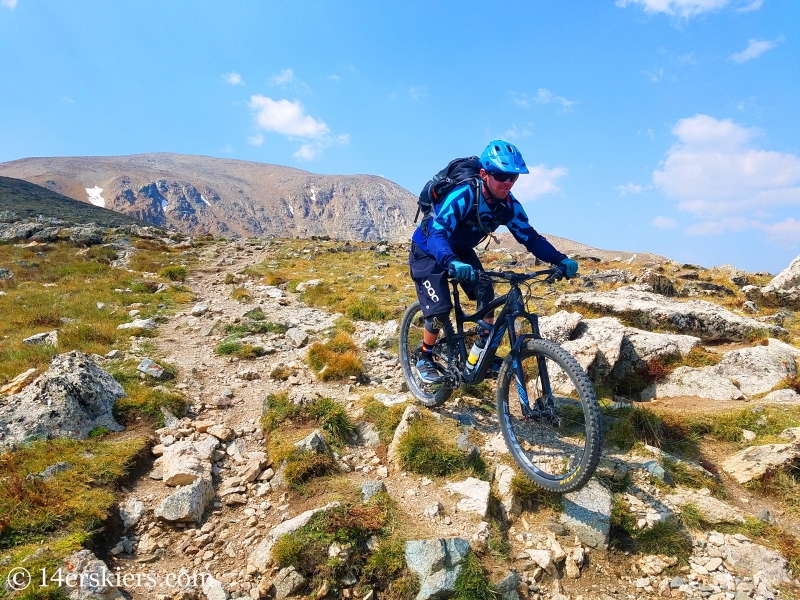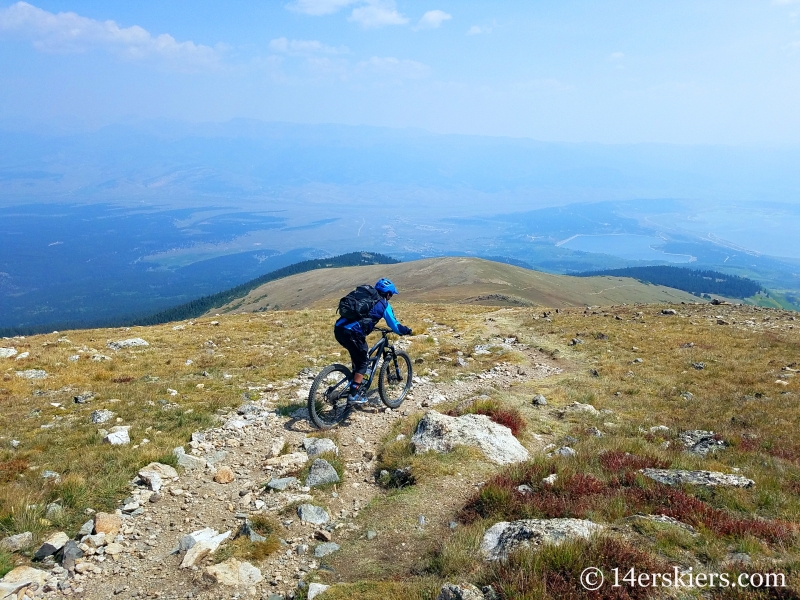 We descended through the newer reconstructed trail that was below treeline and back to the truck… and then we kept going. The trail continues several more miles all the way to Twin Lakes.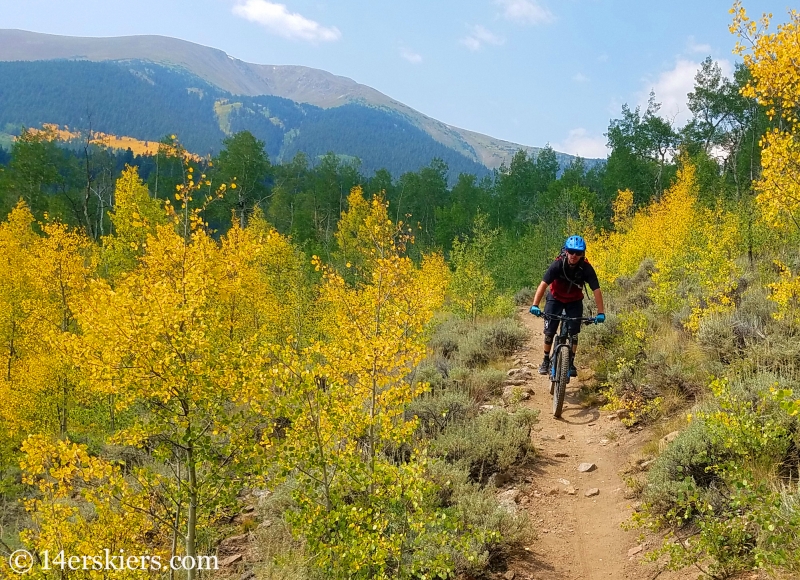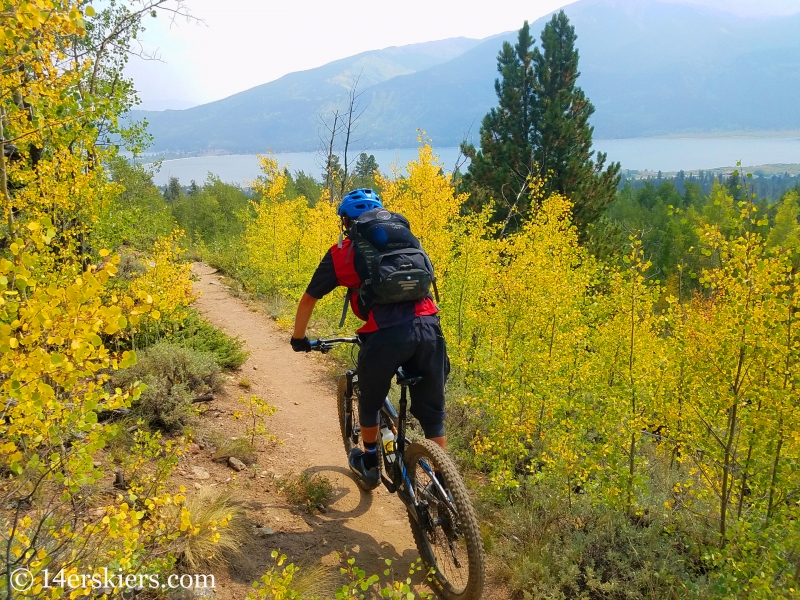 Once at the lake, we followed up the road a bit, regaining the singletrack we descended, and used it to ascend back to the truck.
All in all, it was another great day on the bike. If you haven't mountain biked on Mount Elbert, you really should give it a whirl. The descent is worth the push!
Want to mountain bike Mount Elbert too?
The east ridge is the most common ascent and descent for mountain bikers. If you still have the energy, continue on down to Twin Lakes!
Aside from skiing, biking, and all outdoorsy things,
Brittany Walker Konsella
also loves smiles and chocolate 🙂 Even though she excels at higher level math and chemistry, she still confuses left from right. Find out more about
Brittany
!
Latest posts by Brittany Walker Konsella (see all)