TBT: Backcountry skiing in Fernie (2/23/2010)
(Last Updated On: May 3, 2018)
This post is part of a Throwback Thursday series featuring trip reports that we haven't had a chance to write about until now! Look for them on Thursdays!

---
The account below is one small piece of a series of posts documenting our road trip to Montana and interior British Columbia in February, 2010. Stops included Bridger, Whitefish, Fernie, Roger's Pass, Kicking Horse, Revelstoke, Whitewater, and Red (Rossland). This unforgettable adventure was made possible by the generosity of strangers – now friends – who time and time again let us crash on their floors or in their guest rooms, and then guided us around some of the best terrain that they knew. We were lucky to have this in almost every place we stopped.
This trip reminds us that, while we have adventures in places, it's the people as much as the place that make the adventure best. I have chosen to feature only one small part of our magical trip. But, altogether, it was the trip of a lifetime. To those of you who made this trip possible, we still owe you a huge thanks. Let's do our part keep the backcountry skiing community generous and real!
Earlier this week, Frank and I realized that two of the best people we met on this trip have now left this Earth. While they are not featured in this particular segment, let this stand as a tribute to them. Long live the memory of Tony Saracelli and Ethan Johnson. Both of you made this world a better place!
---
This post was originally written March 8, 2010.
After enjoying our time at Whitefish, we continued north, crossing the border into Canada, where the mountains suddenly seemed more interesting.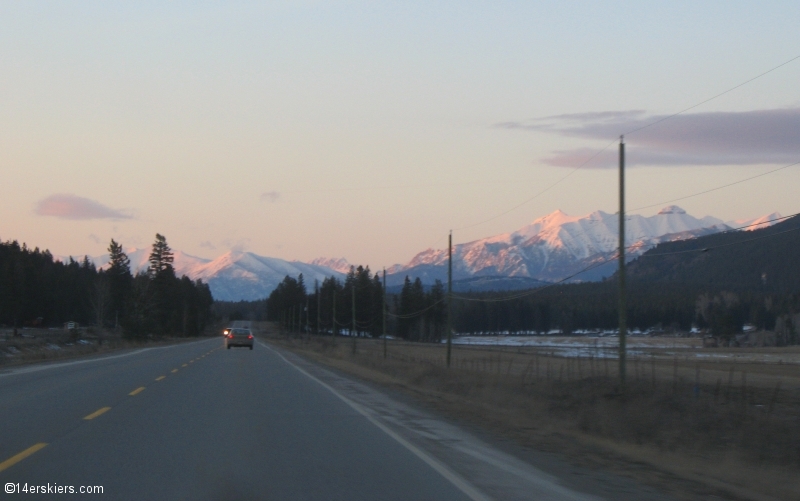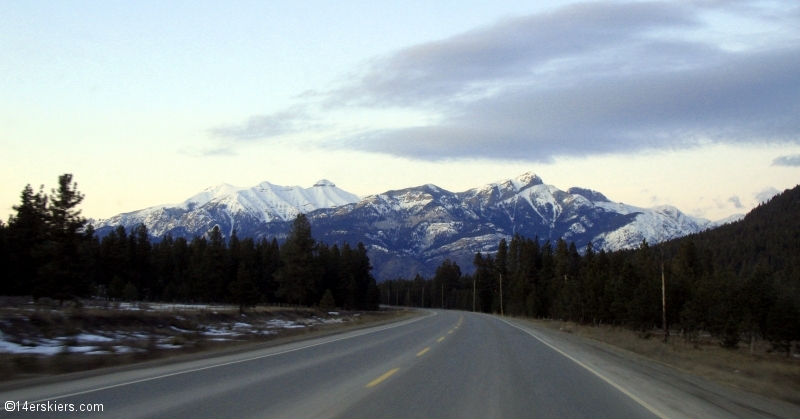 The drive from Whitefish to Fernie took us less than 2 hours. We were there with plenty of time to grab some dinner and drinks.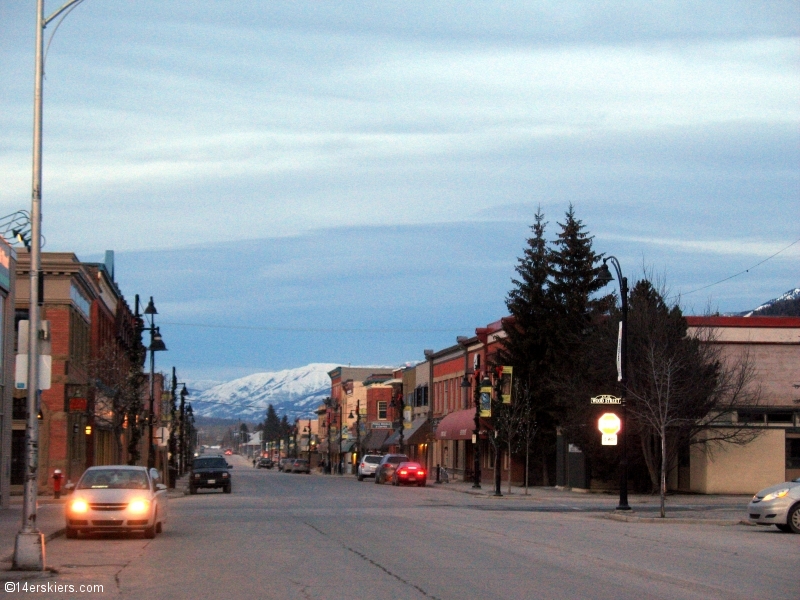 The views of the ski area from town are stunning.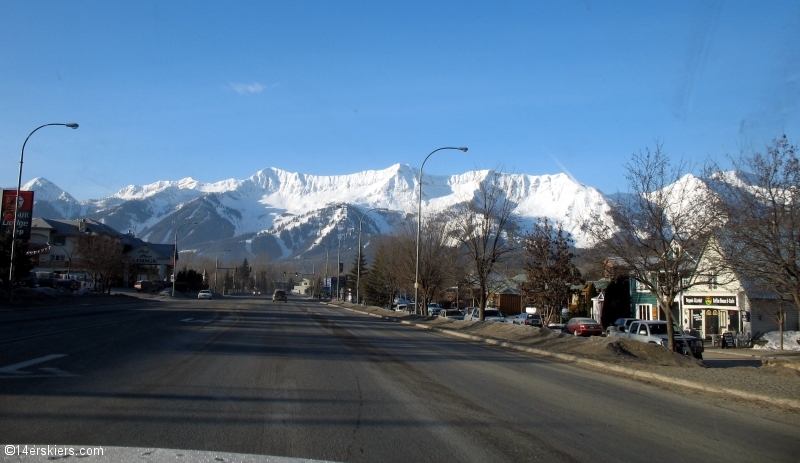 We began our day at the Fernie ski area.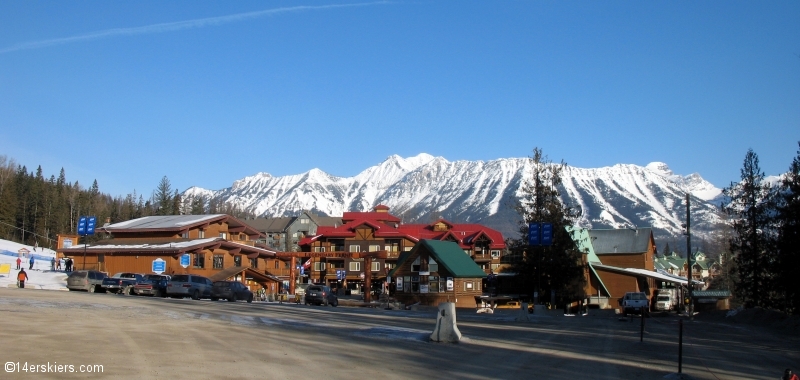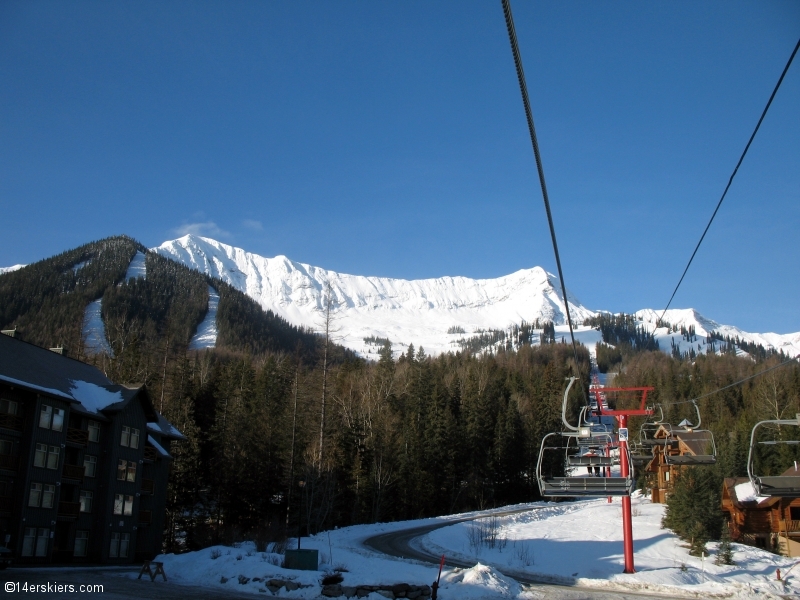 We admired the ridge lines we would love to ski from afar.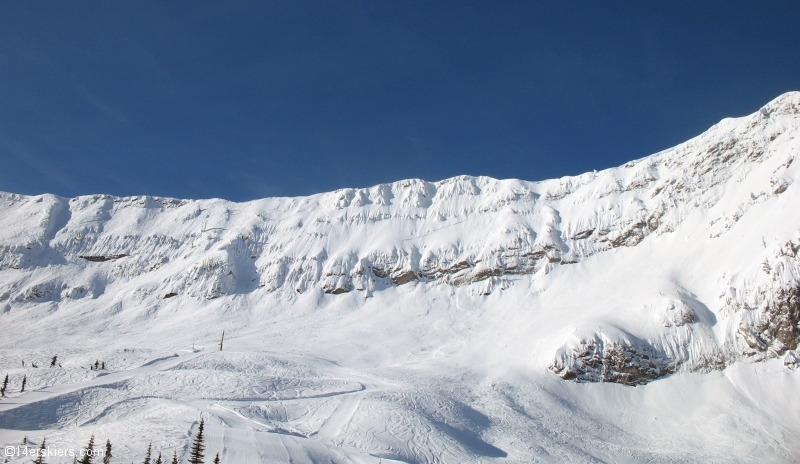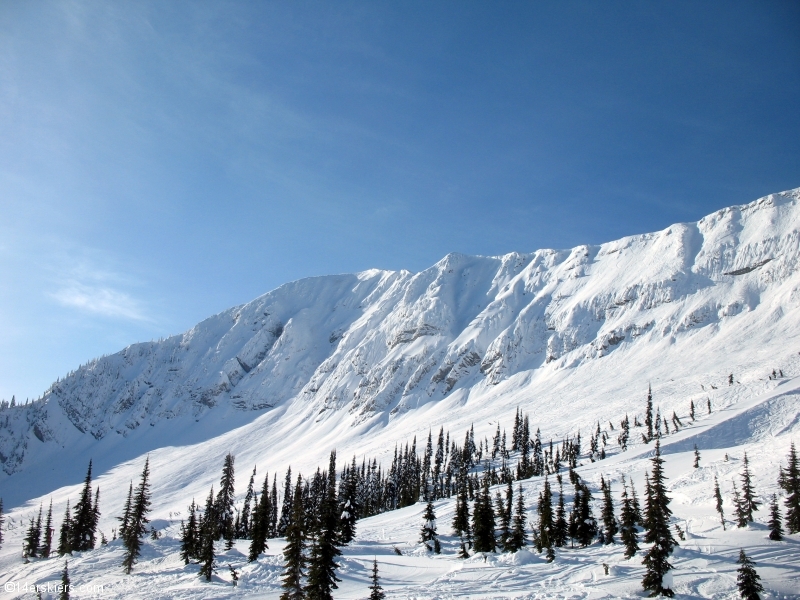 But, we quickly headed out for a long slackcountry tour, guided by our Fernie friends, Rob and Adam.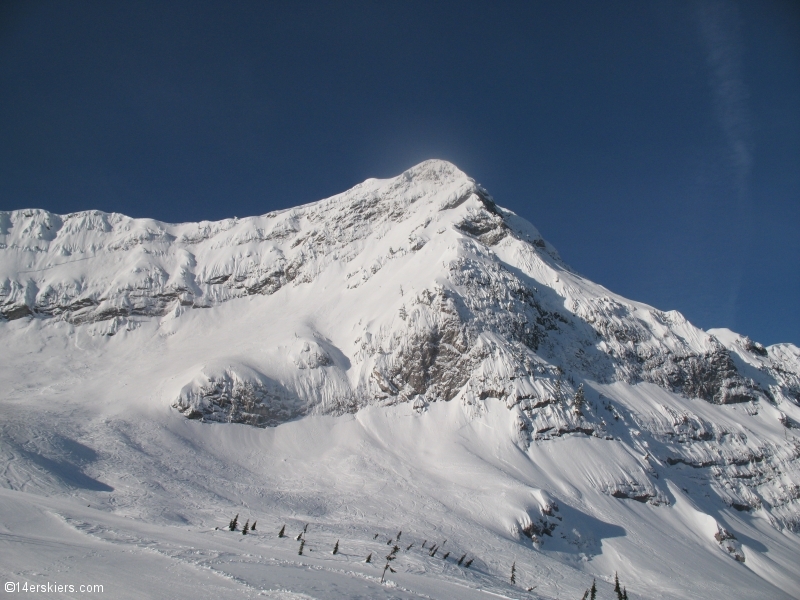 Rob skinning, with the town of Fernie in the distant valley below.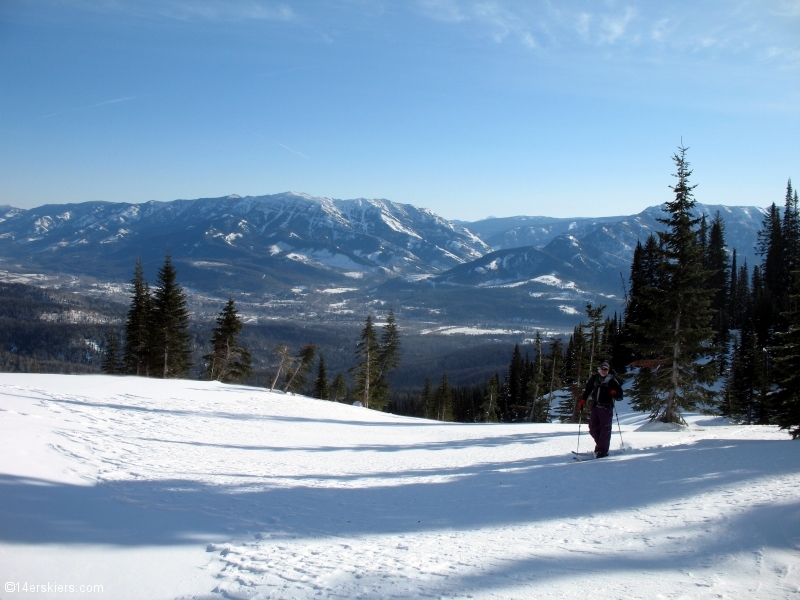 Adam with his Aussie smile.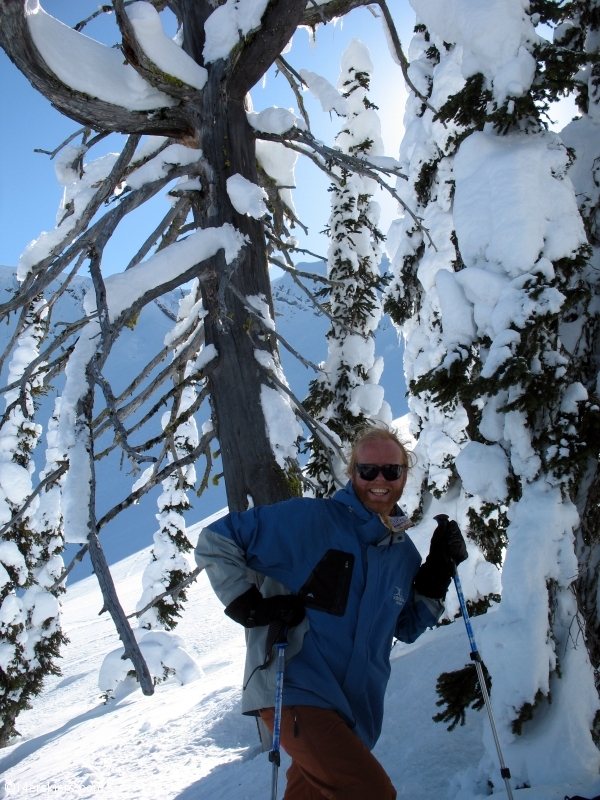 This looked enticing….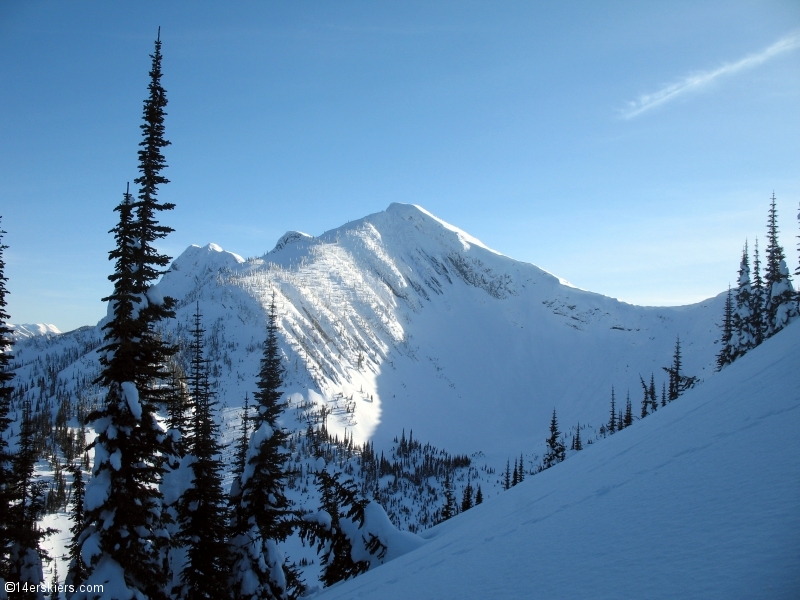 But, this looked even better. Our first line of the day!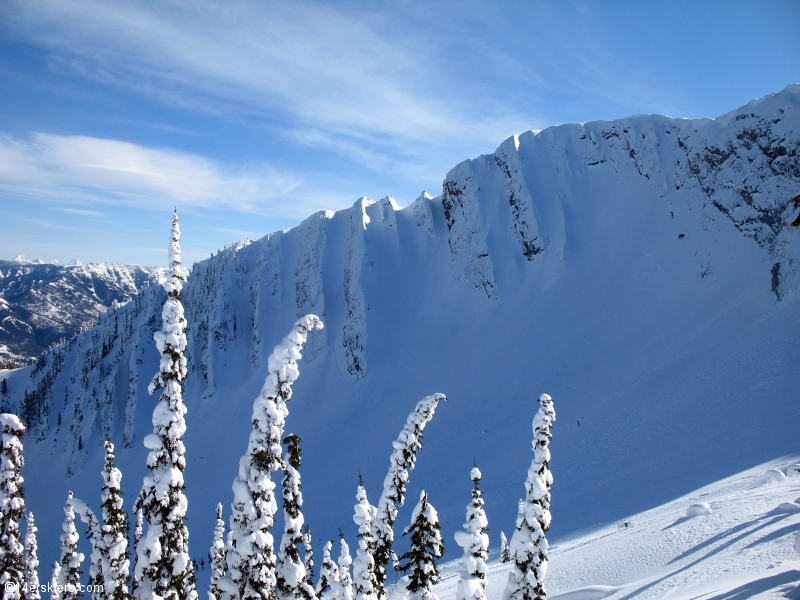 The skin up to the chutes provided amazing views.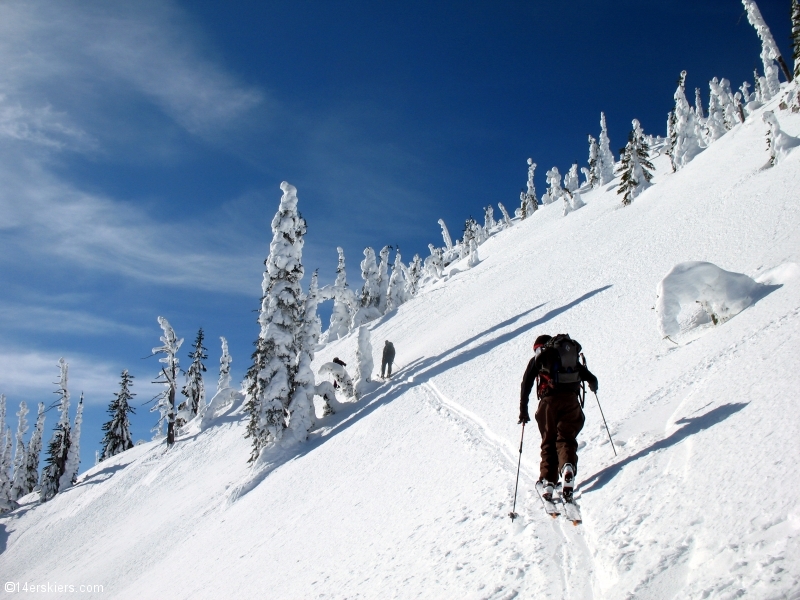 We were in love with the treasure of the bluebird sky!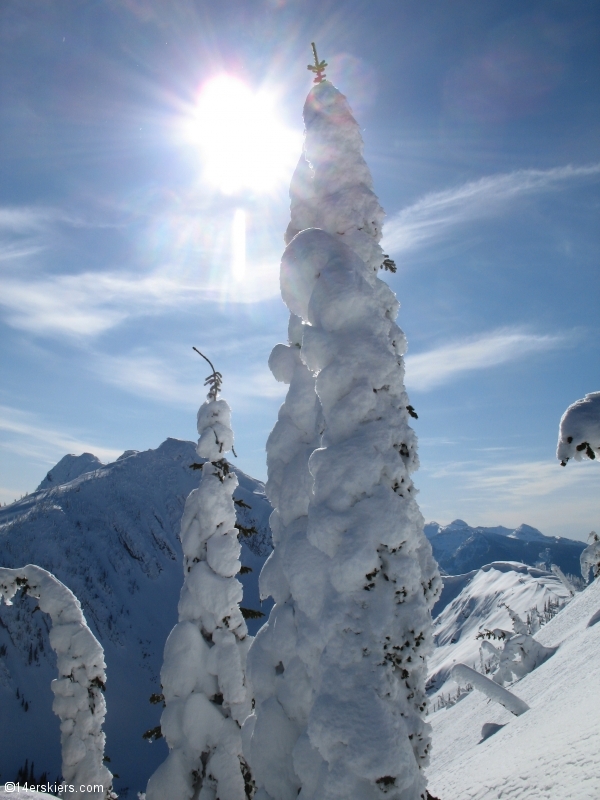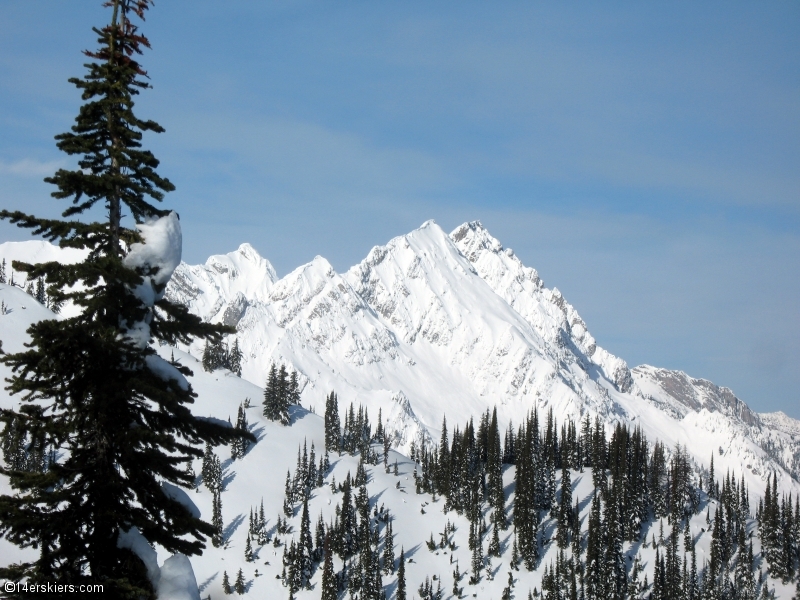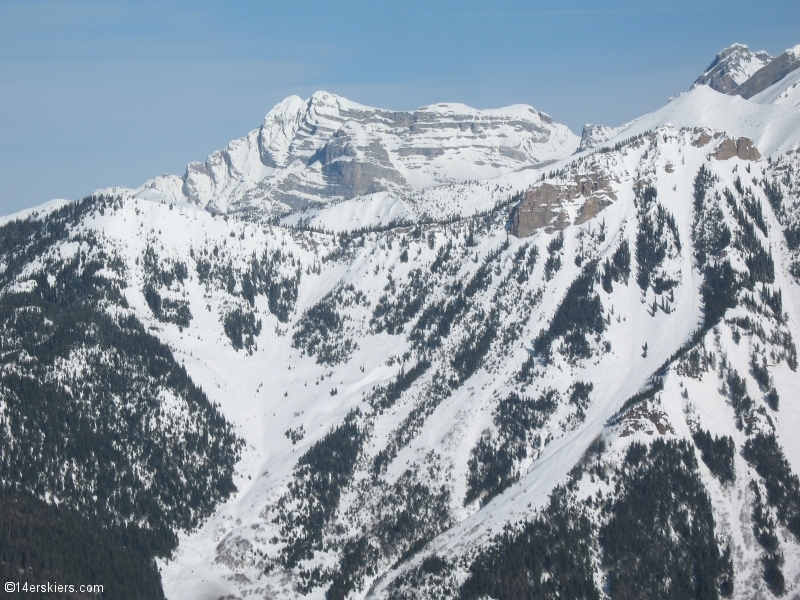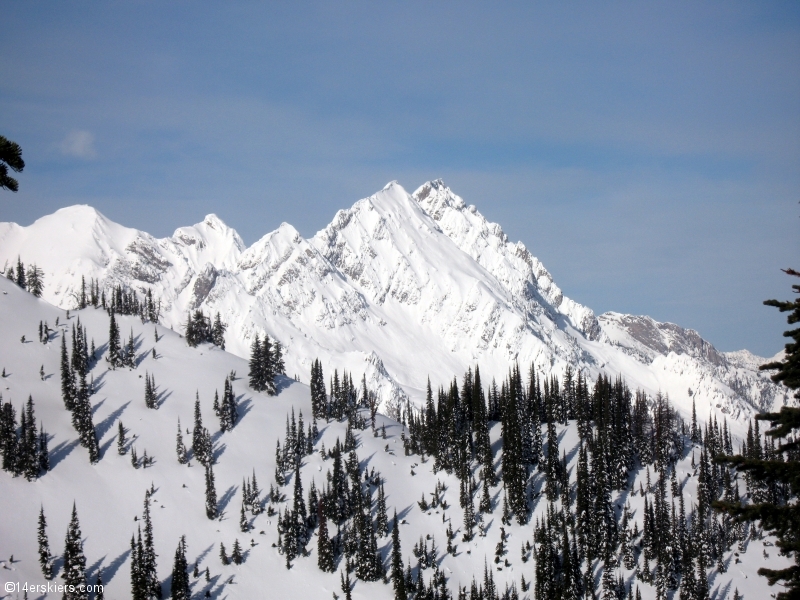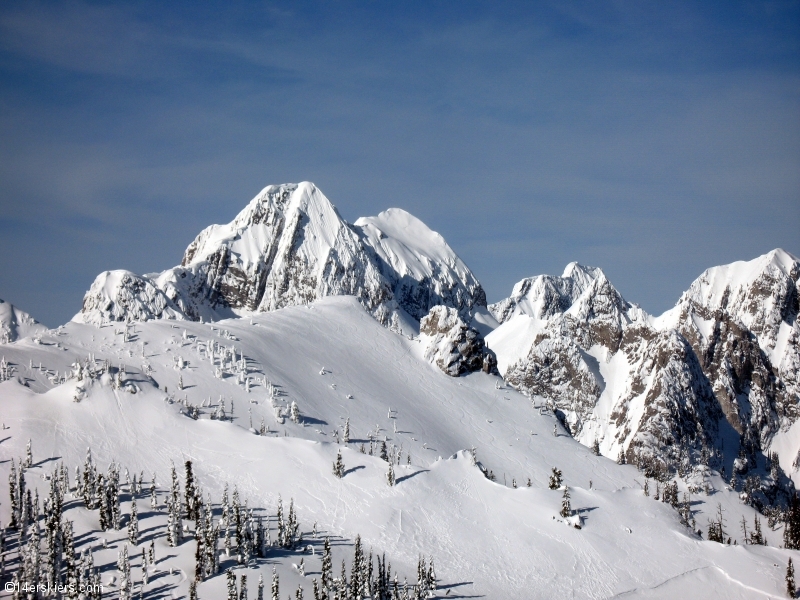 Time for the skiing. Rob dropping in.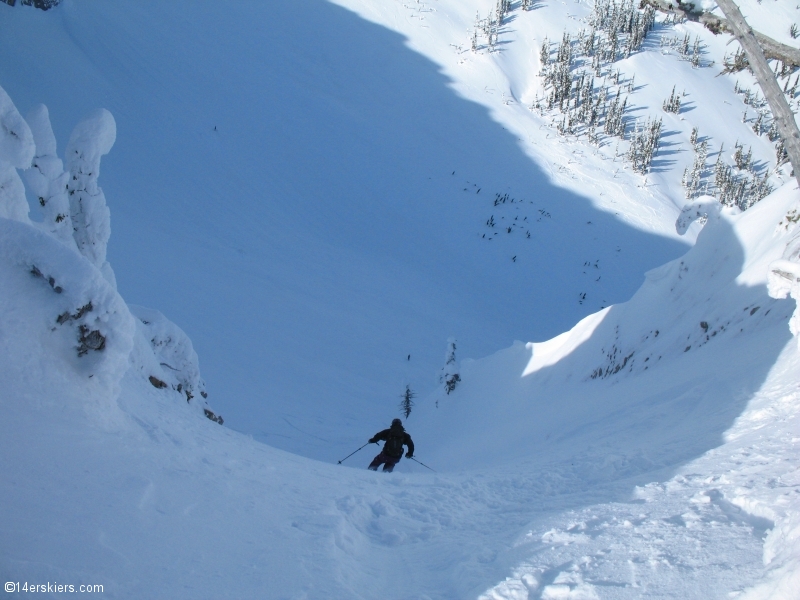 Me, as seen from above.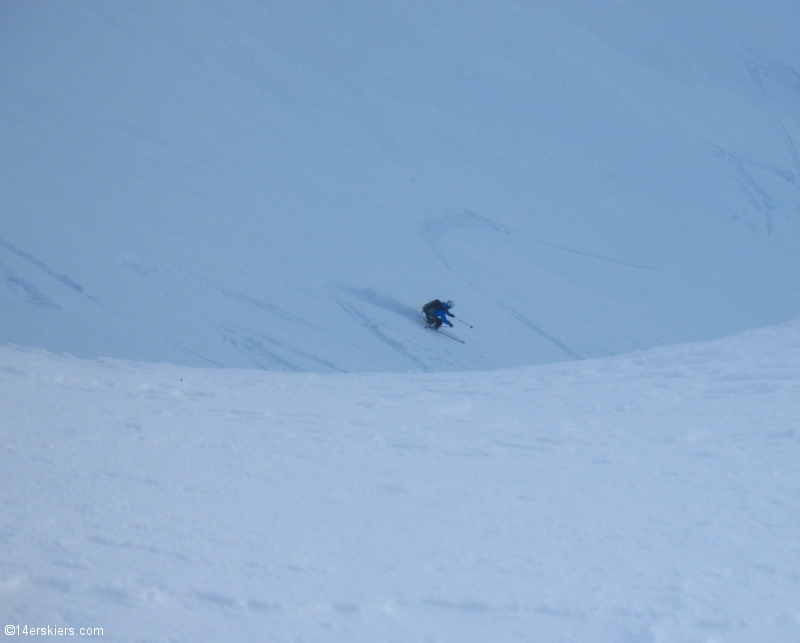 Frank.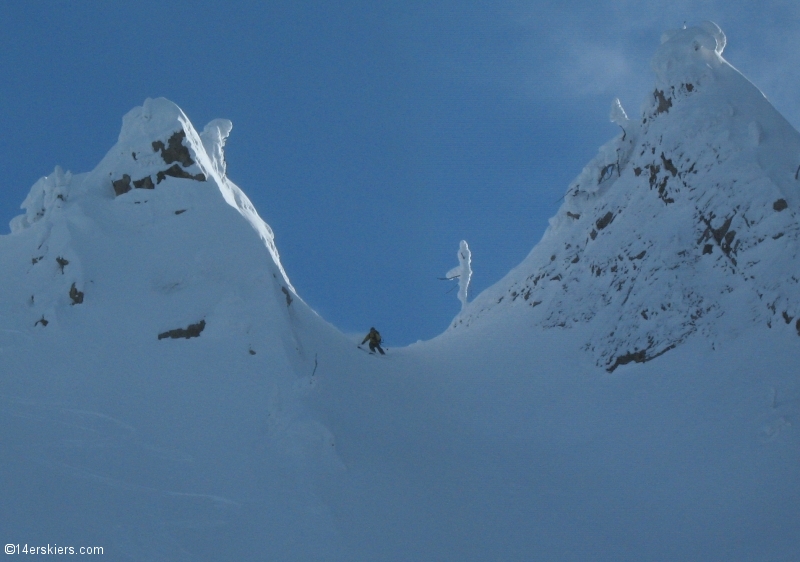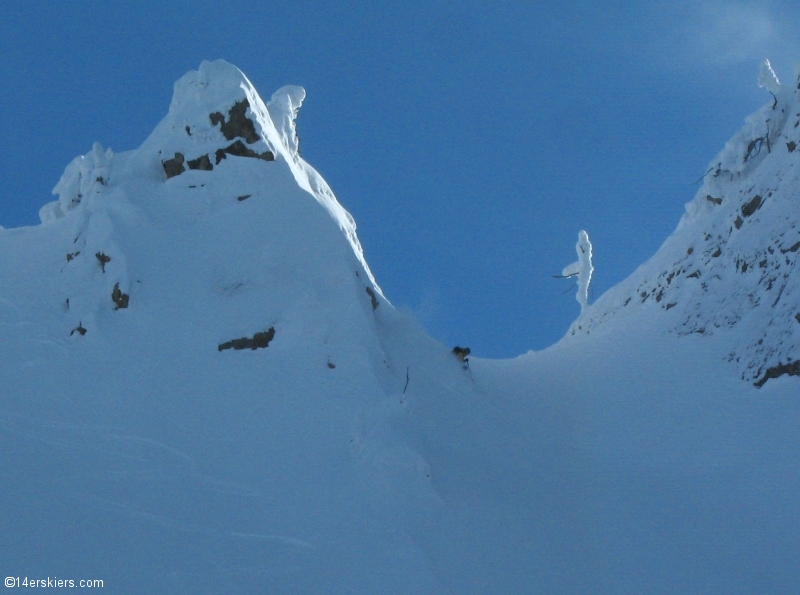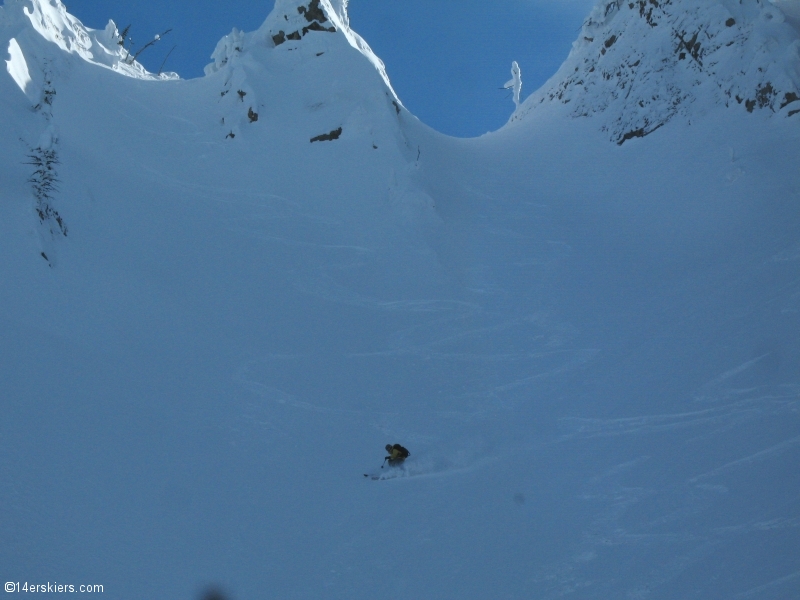 Adam.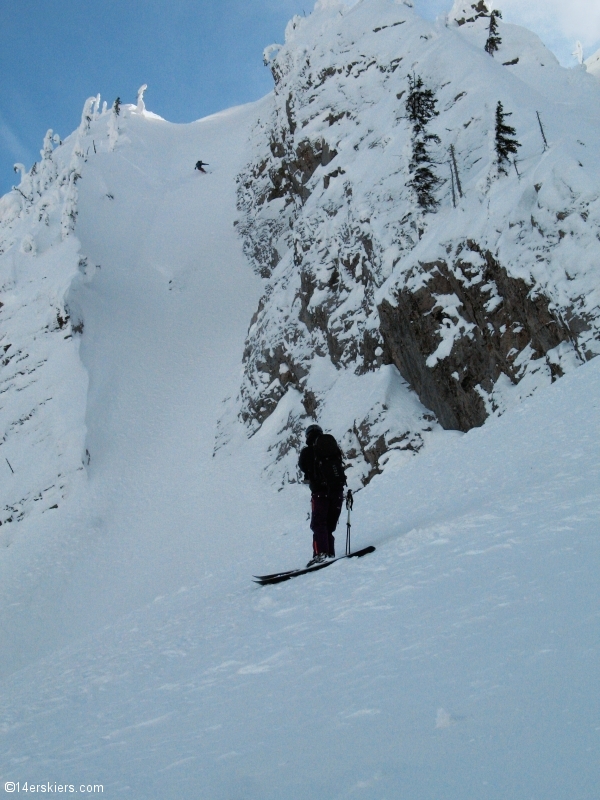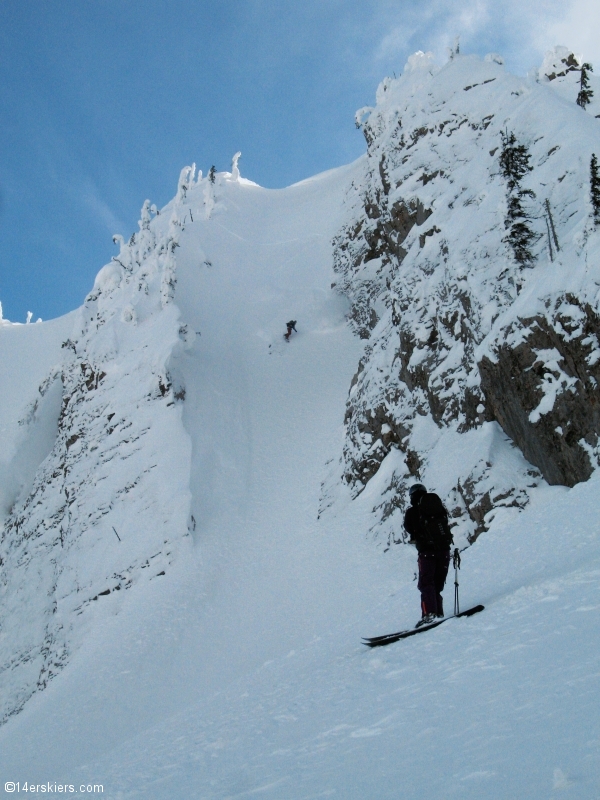 Second skin up another bowl.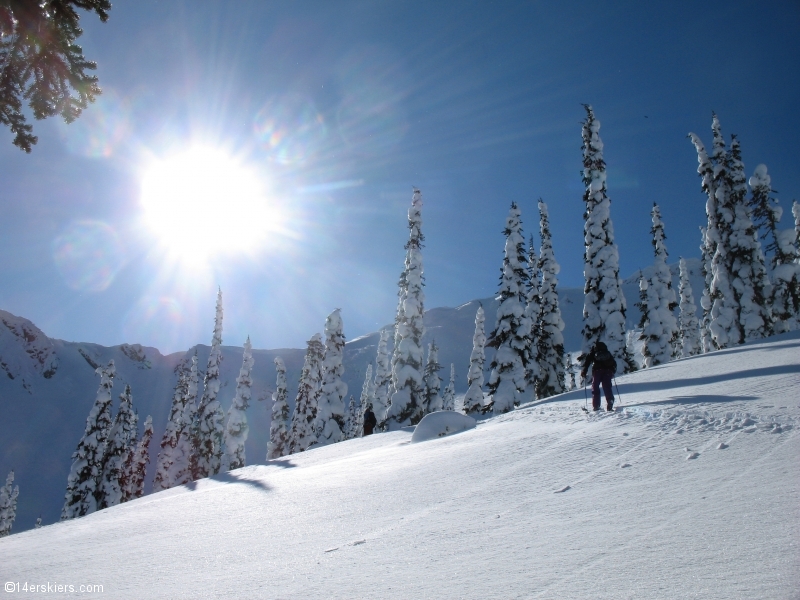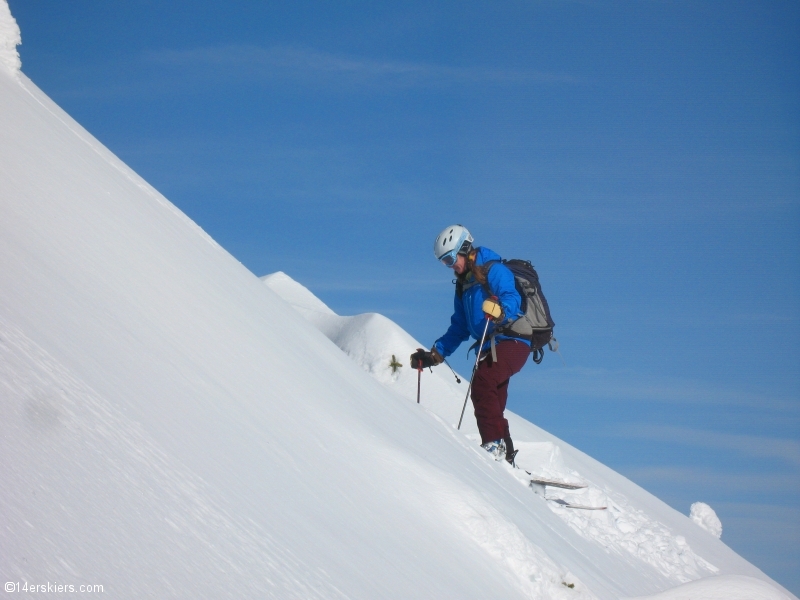 There we found some fantastic surface hoar snow that we played on for two laps. Frank enjoying the goods.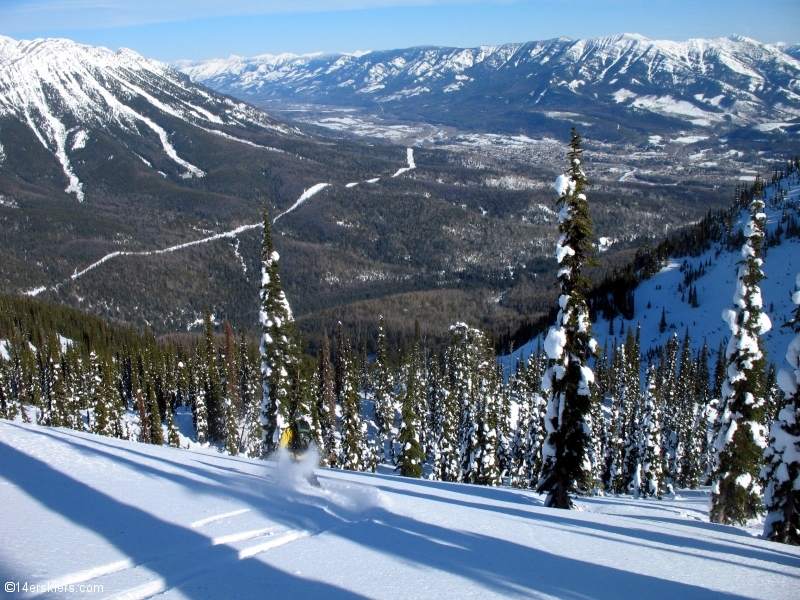 Me.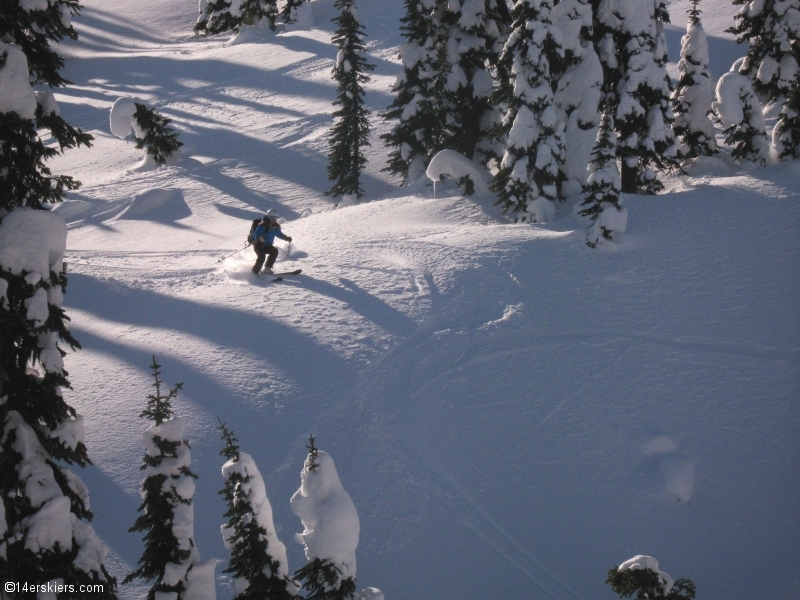 Adam putting in a little zing.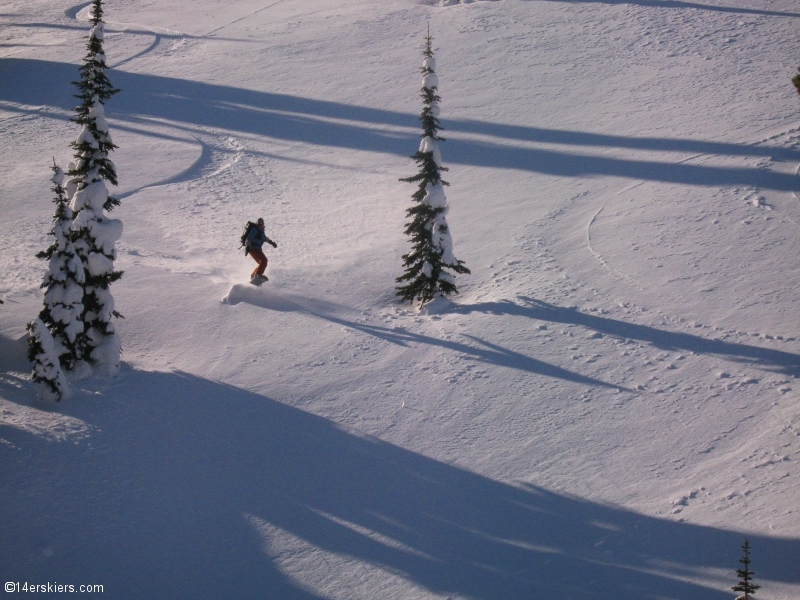 Four backcountry runs and 7 hours later we were back at the bottom of the ski area. Thanks to our super guides, Rob and Adam, we got a delicious taste of what Fernie has to offer. Someday we'd like to come back for dessert 🙂 Thanks guys!
Other Montana-Canada Road Trip Blog Posts
Road Trip Update
Itinerary
Bridger Bowl
Whitefish
Fernie
Kicking Horse
Roger's Pass
Revelstoke
Nelson and Whitewater
Red Mountain and Rossland

Aside from skiing, biking, and all outdoorsy things,
Brittany Walker Konsella
also loves smiles and chocolate 🙂 Even though she excels at higher level math and chemistry, she still confuses left from right. Find out more about
Brittany
!
Latest posts by Brittany Walker Konsella (see all)
Summary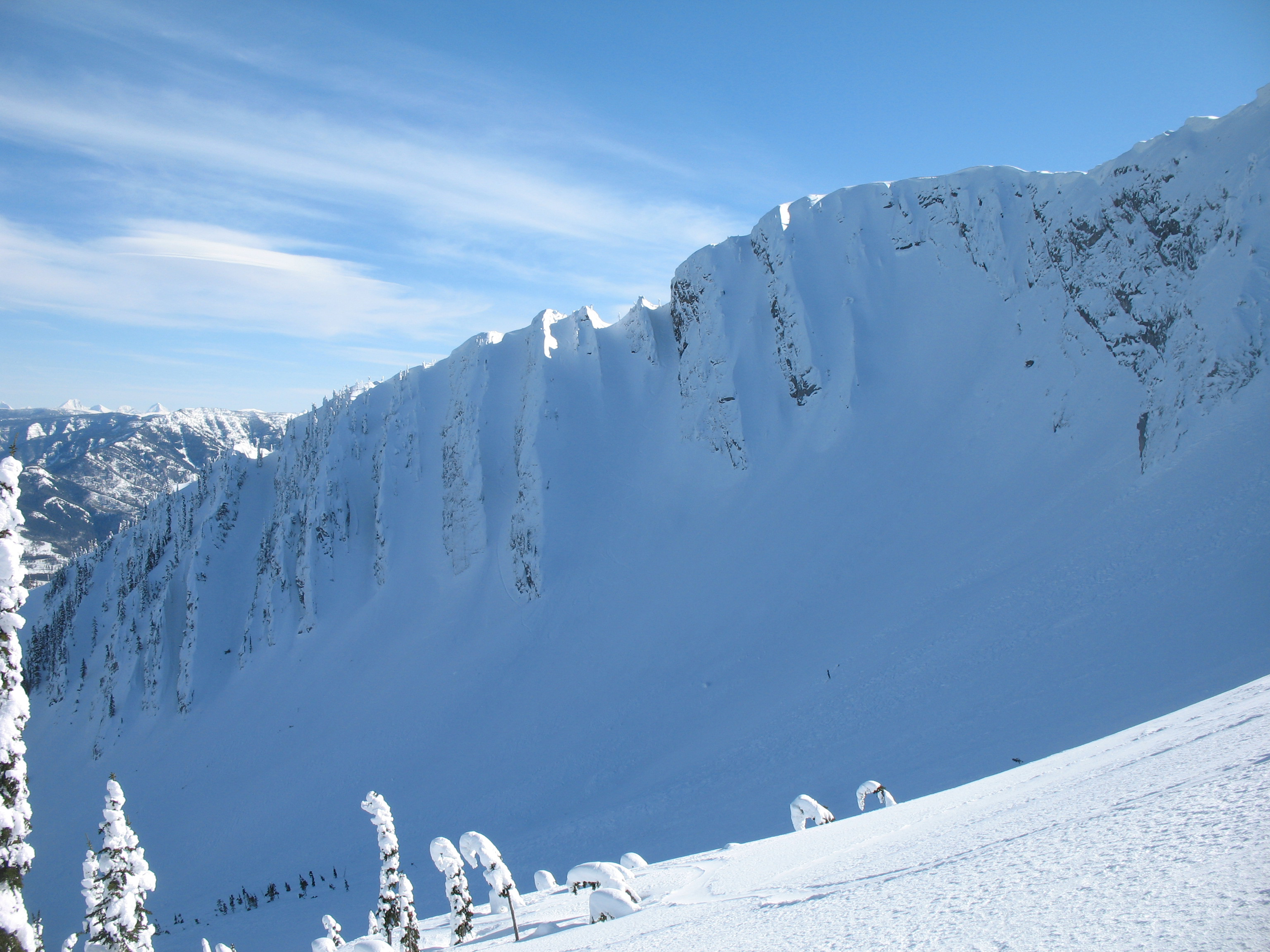 Article Name
Backcountry skiing in Fernie (2/23/2010)
Description
A look back at the skier's road trip of a lifetime, to Montana & British Columbia. This segment features some fantastic backcountry skiing in Fernie!
Author