Review: DryGuy Force Dry Boot and Glove Dryer
(Last Updated On: March 25, 2018)
After rain fell, even above 10,000′ a couple of nights ago, it was finally time to get around to reviewing the DryGuy Force Dry shoe and glove dryer. Sadly, there haven't been that many opportunities this season to actually get anything wet, so a soaker of a storm was a good reminder about drying my gear. I haven't even gotten my gear wet from sweat since a lot of days this season have been of the shorter variety. Thankfully, conditions are improving now that it's springtime, just like every ski season in Colorado.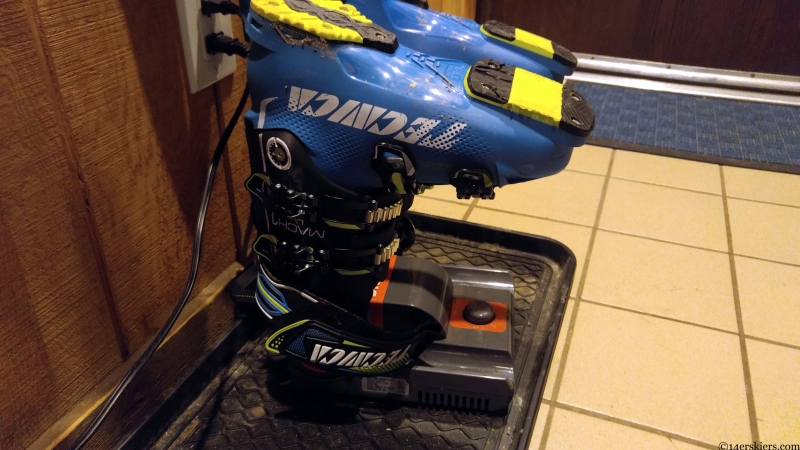 Why dry boots and gloves?
The obvious answer, of course, is that no one likes to put on a cold and wet pair of boots on first thing in the morning. But there are other benefits to quickly drying out your gear. For one, moisture is a perfect way to encourage bacteria, mold, and fungus growth. That leads to stinky gear at best, and aggravated skin at worst. So even if you're not planning to use your gear for a few days, and it's sure to dry, it's still worth a quick dry. This will also help your gear last longer, if it isn't sitting around, soaked, all day long. It's also important how you dry your gear. How many of you have a ruined pair of boots that were a little too close to a fireplace? And putting those soaked bike shoes out in the hot Colorado sun? That's a sure way to dry out the glue and kill your shoes well before their time.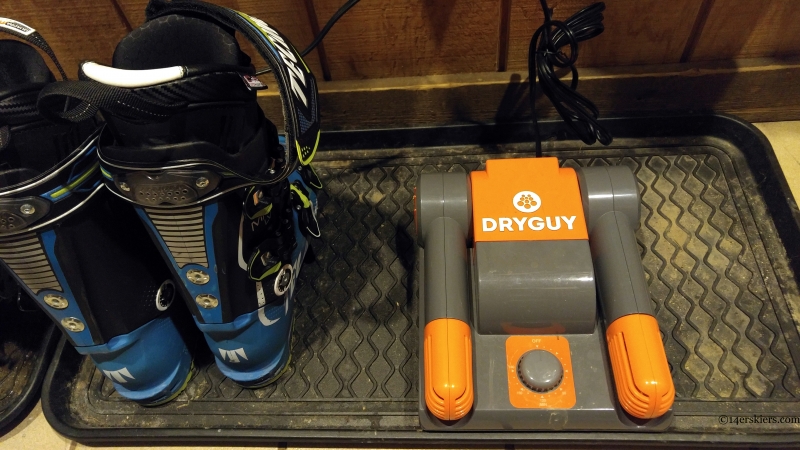 How does the DryGuy Force Dry perform?
As I stated above, there have been precious few days when I arrived home soaked from head to toe from storm riding and face shots. Or even gone on an all day tour. But my boots have dried quickly nevertheless. The Force Dry is quiet, so I haven't been annoyed at hearing the fan while it's one. The heat is at a low level, too- so I'm not worried that my footbeds or liners are getting ruined. An hour or so has been all that I've needed. This is much faster than the passive heat that you get from products like the Travel Dry.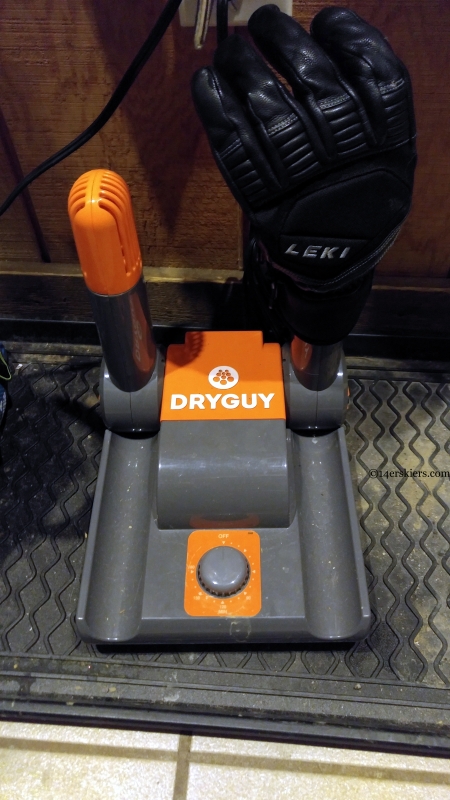 In summation, if you're looking for an inexpensive and efficient way to dry your ski boots, gloves, or your bike shoes (I'm looking forward to this one this summer), check out the Dry Guy Force Dry. If you're looking to dry multiple pairs of boots or gloves, DryGuy has products for that as well- and the aforementioned travel series is a great choice as well.
Frank
loves snow more than anything... except his wife.  He ensures his food is digested properly by chewing it 32 times before swallowing.He is a full-time real estate agent serving
Crested Butte and Gunnison
and would be honored to send you his
monthly newsletter.
Latest posts by Frank Konsella (see all)
Summary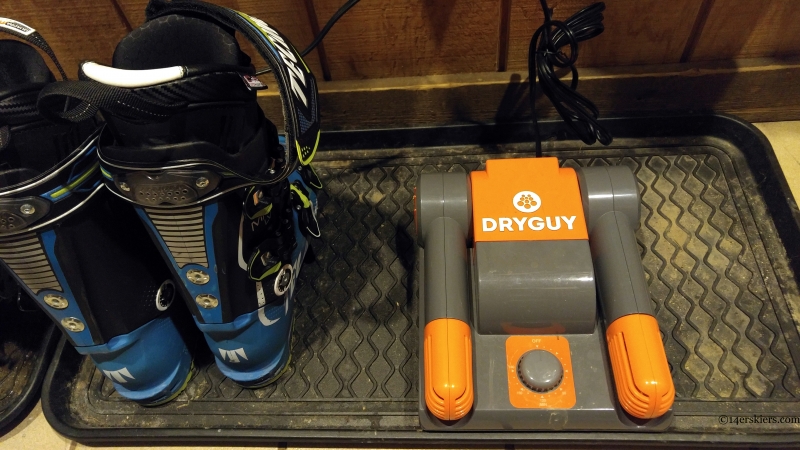 Author Rating





Brand Name
Product Name