MTB TR: Tunnel Lake from Hancock Pass
(Last Updated On: September 14, 2017)
Just 3 years ago, we had barely heard of Tunnel Lake. Now, it seems to be an annual thing since this was the third time that I rode it, and the second for Brittany. Logistically, it isn't the easiest ride, at least not from Pitkin on the west which is a much shorter drive for us. Far more often this trail is ridden from the ghost town of St Elmo on the east side, but that would be a 3 hour drive for us instead of a little over an hour. Like last year, however, Brittany's parents joined us- they rode to the Alpine Tunnel, turned around, then drove my truck to Tincup to meet us. But this time, instead of going to the Alpine Tunnel ourselves and catching the Tunnel Lakes Trail from there, Brittany and I were able to ride a new loop utilizing Hancock Pass (see map at the bottom of the post), allowing us to ride the entire Tunnel Lakes Trail instead of just part of it.
Not surprisingly, Hancock Pass was a steep jeep road, but it did tie together the area- Tomichi Pass and the Canyon Creek trail are clearly visible behind: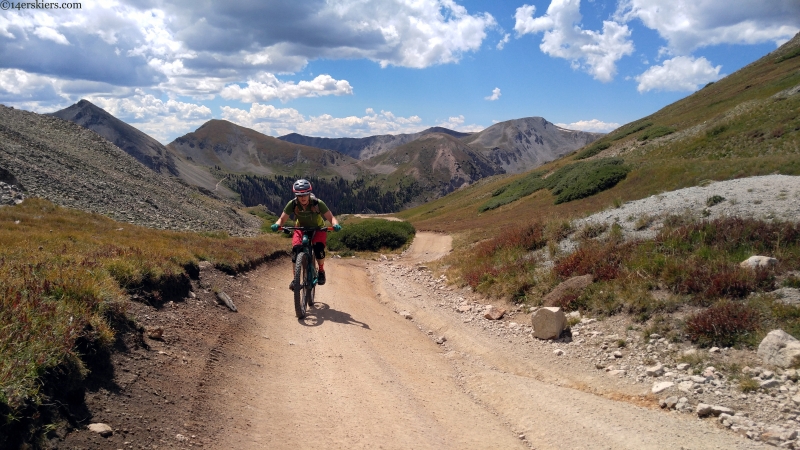 Our first Continental Divide crossing of the day: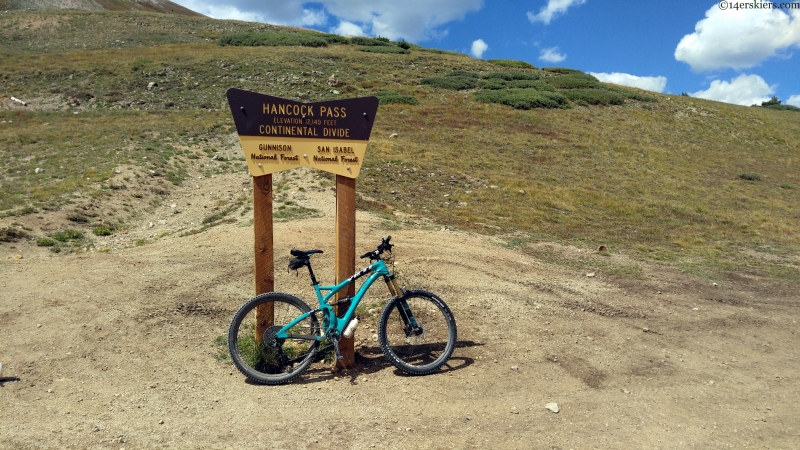 Next up was the coast down Hancock Pass until the start of the Colorado Trail leading to the east portal of the Alpine Tunnel. Singletrack is always more fun, but jeep roads can be fun too: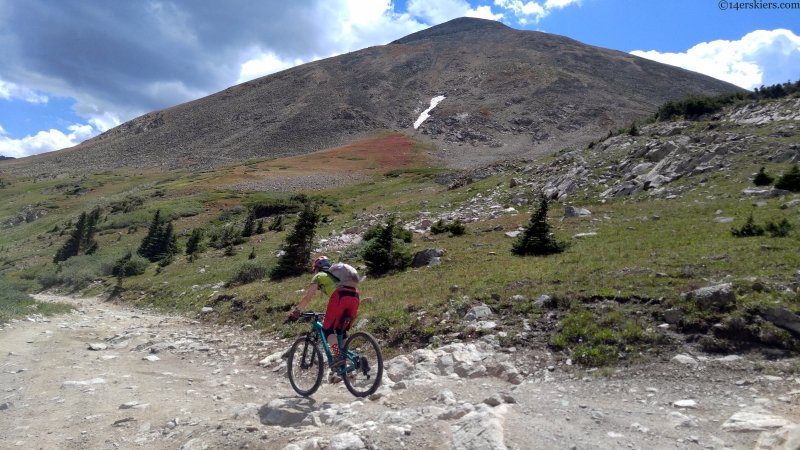 The trail leading to the tunnel was wide and gentle- no surprise since it was following the old railroad grade. One interesting thing was that all the tree roots were perfectly perpendicular to the trail, because they all grew when the railroad ties were still in the ground.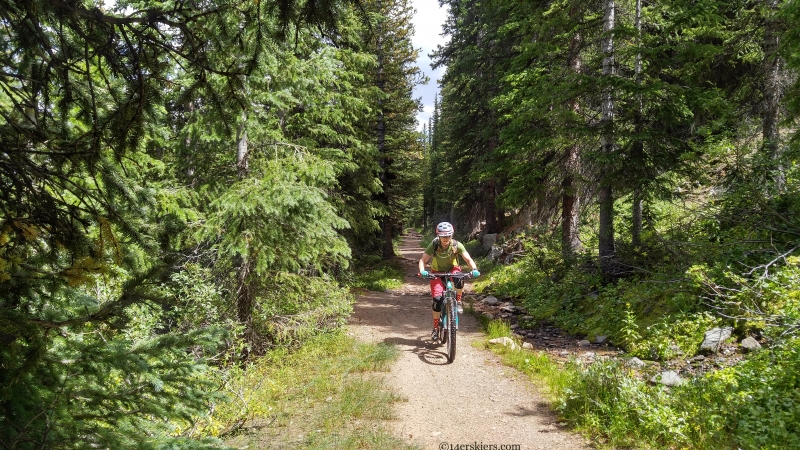 Sadly the tunnel is caved in on this side as well, in fact there really wasn't a whole lot to look at.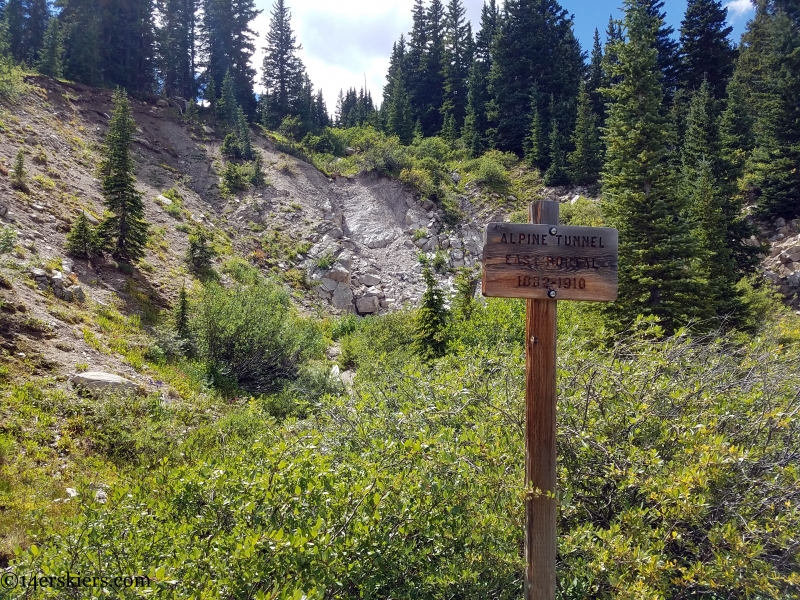 After a quick hike a bike, we were back on the more familiar portion of the Tunnel Lake trail. We would still say that this is one of the best alpine rides around…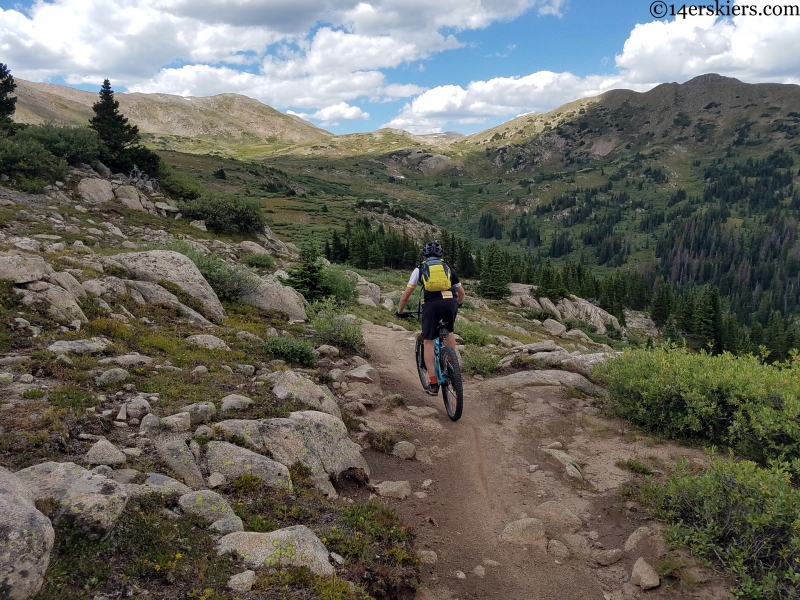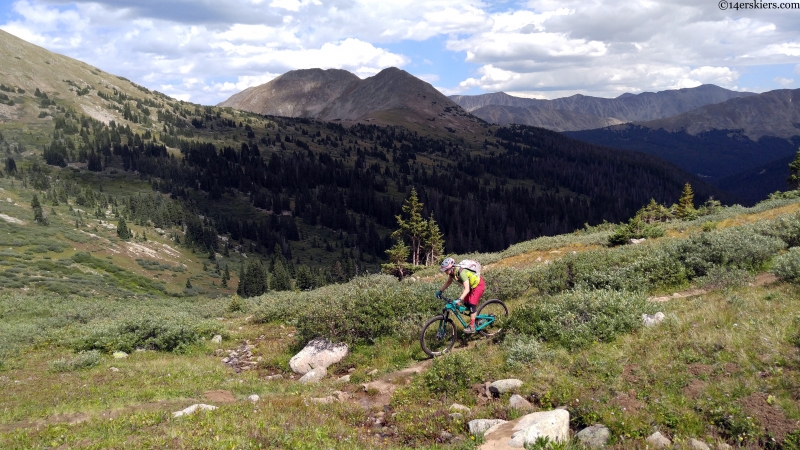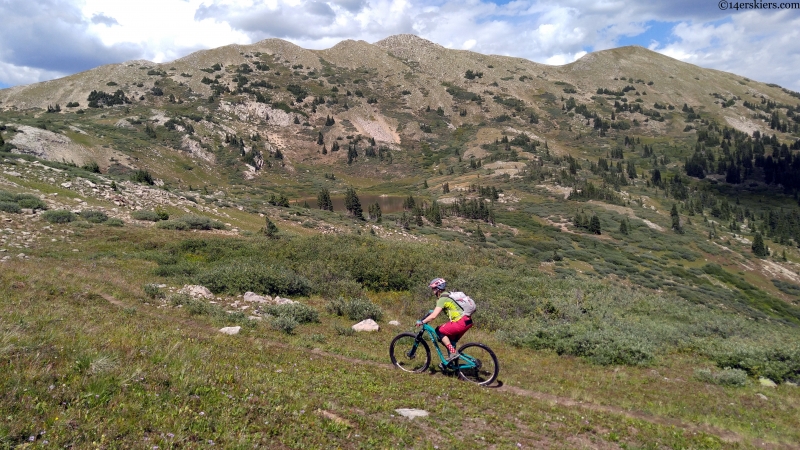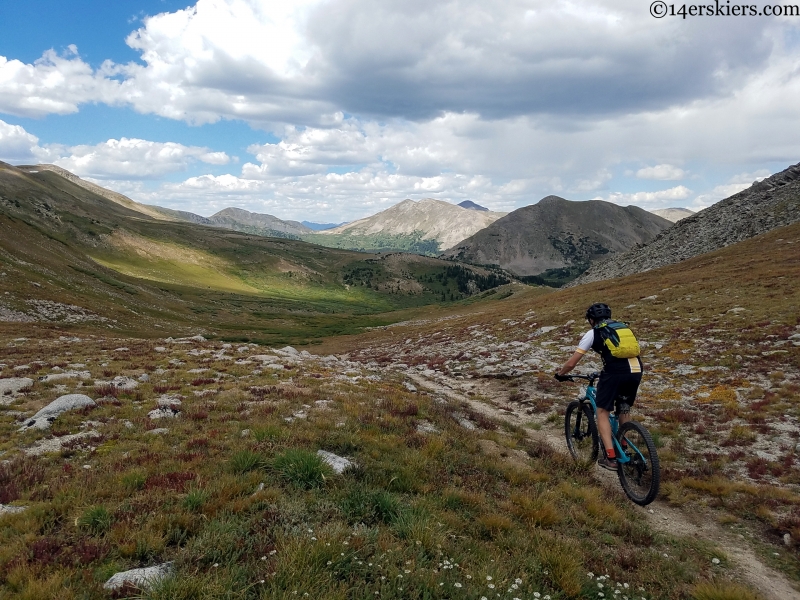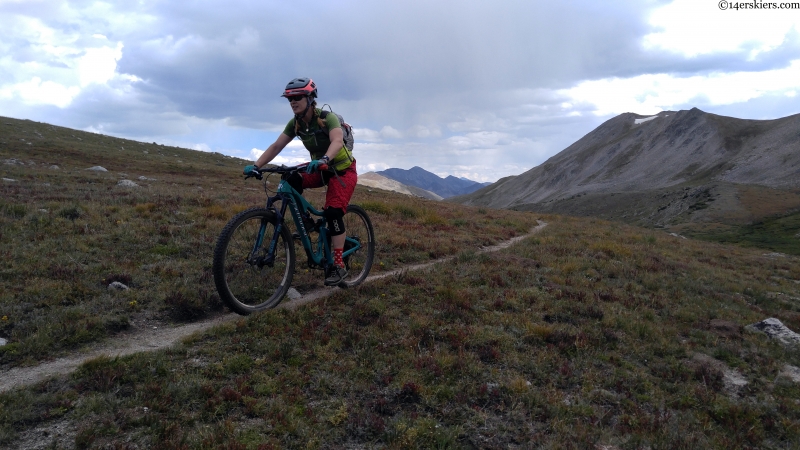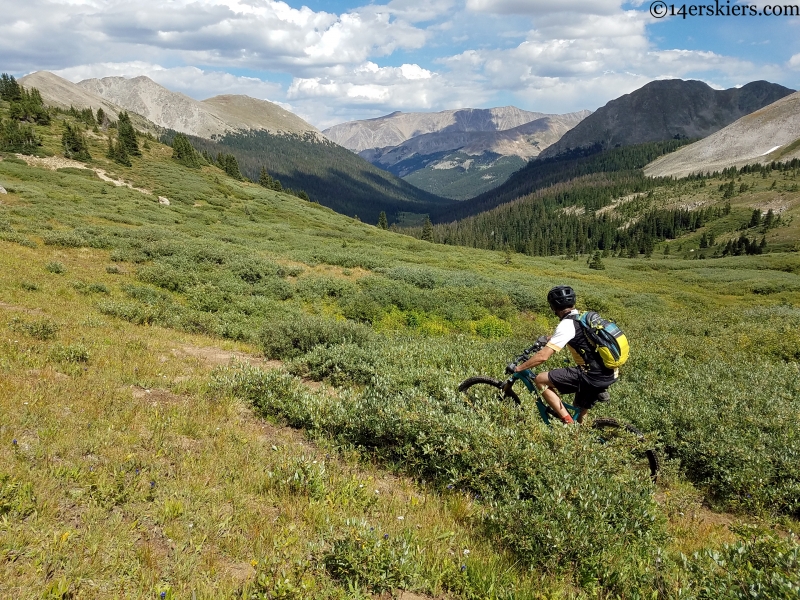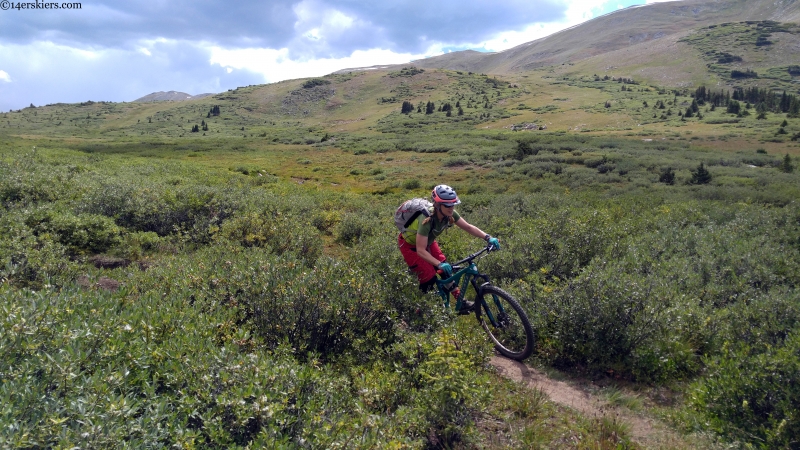 And a mirror image of the Hancock Pass sign: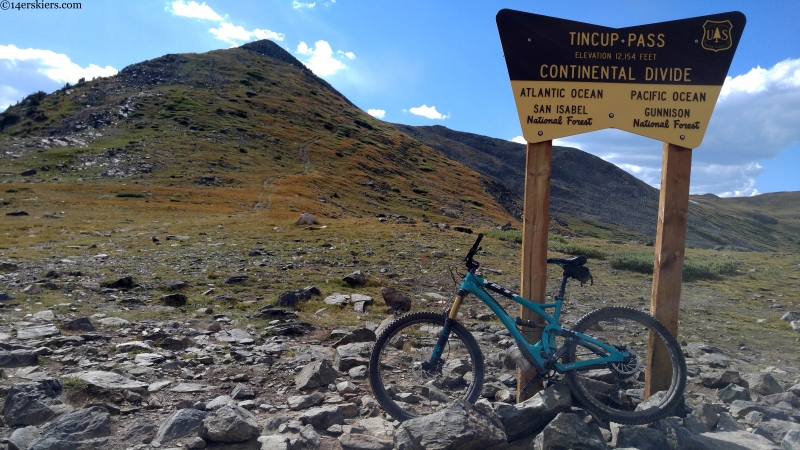 We finally made it to Tincup, where we were bummed to find out everything was already closed for the season. No Frenchie's for us! As hard as this loop would have been without a shuttle, it's still a good one if you can figure out the logistics. Any version of Tunnel Lake is worth checking out 🙂
Frank
loves snow more than anything... except his wife.  He ensures his food is digested properly by chewing it 32 times before swallowing.He is a full-time real estate agent serving
Crested Butte and Gunnison
and would be honored to send you his
monthly newsletter.
Latest posts by Frank Konsella (see all)
Summary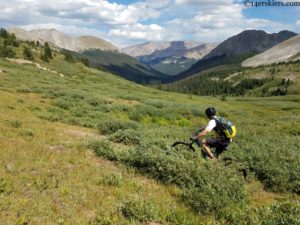 Article Name
MTB TR: Tunnel Lake from Hancock Pass
Description
Mountain Biking trip report to the East Portal of the Alpine Tunnel, then over and across the Tunnel Lake trail (part of the Colorado Trail) to the ghost town of Tincup
Author