Boggy Draw and McPhee Overlook Trail 5.27.17
(Last Updated On: June 9, 2017)
Every Memorial Day, Brittany and I try to go somewhere- because it's the weekend we first met. Normally, that means skiing, but this year it meant mountain biking while Brittany continues to rehab her knee. Since the mountains are still buried in snow, we were looking for somewhere a bit drier, but we also wanted to go somewhere we hadn't been to a bunch of times already, like Fruita. So off we went to Cortez, mostly to check out Phil's World. Phil's World was a blast (especially Rib Cage), but we were able to ride basically everything in a day so we decided to go up to Dolores and ride the new McPhee Overlook trail, along with the other trails at Boggy Draw.
Boggy Draw is easily the most technically easy riding I've ever been on. There are probably sections of trail where you can go a mile without seeing a single rock or root. But it was also really fun, flying through the Ponderosa forest.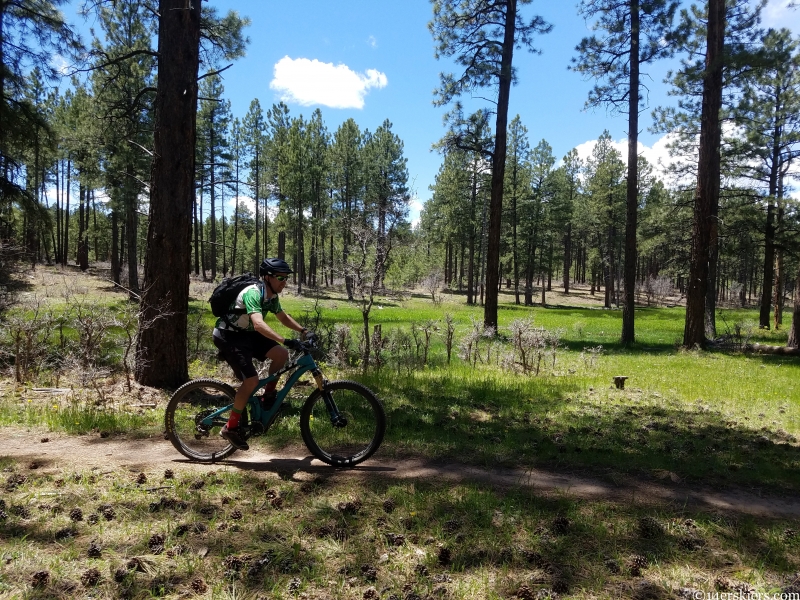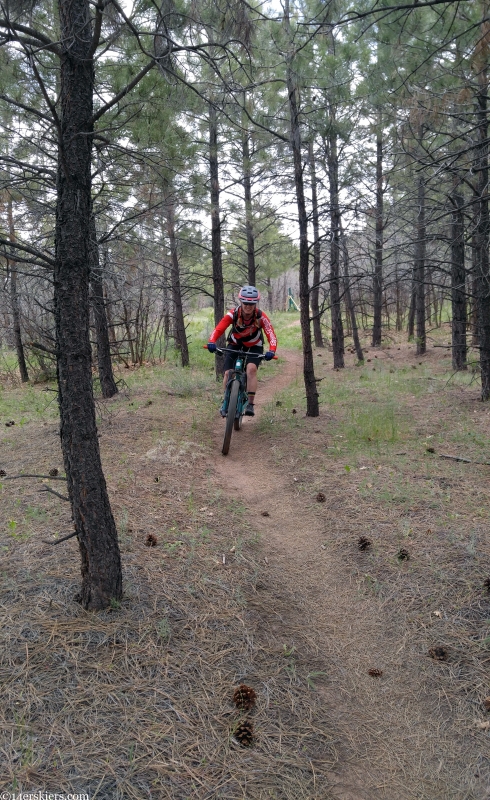 After miles upon miles of easy riding, we found ourselves on the slightly harder Bean Canyon trail, which was a great descent before the McPhee Overlook trail.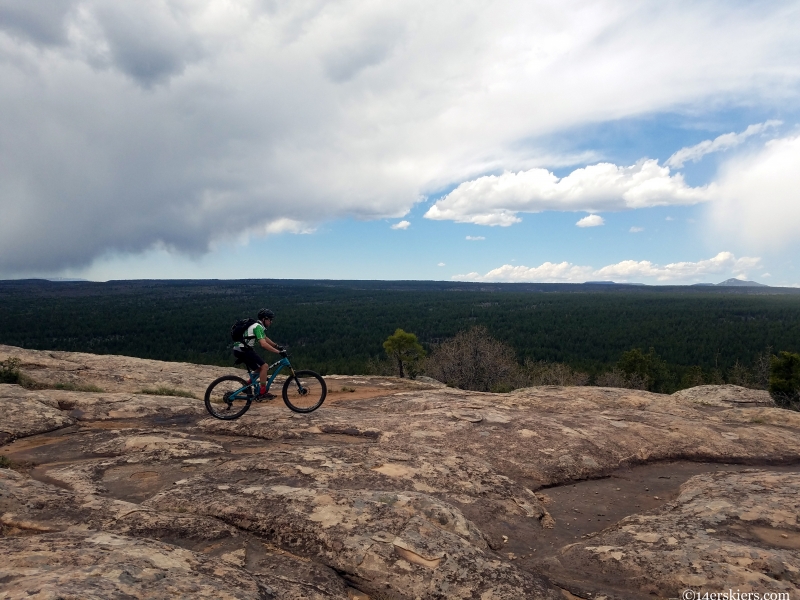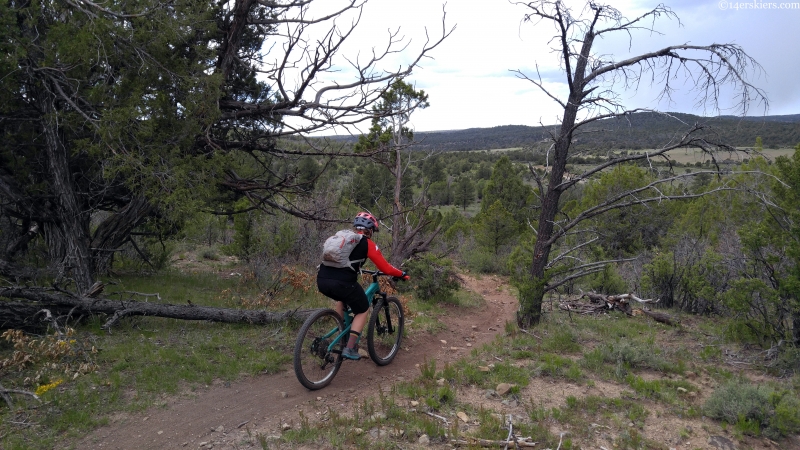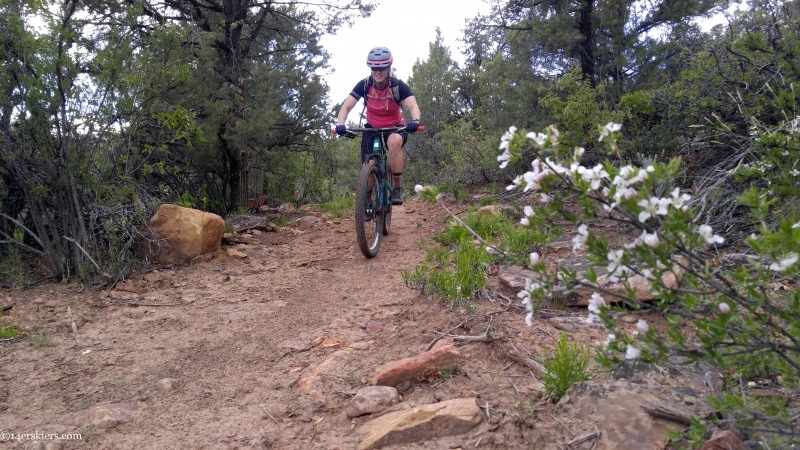 Eventually, we found ourselves on the new McPhee Overlook trail, which follows the shoreline of McPhee Reservoir for most of its length. It's predominantly a cross country trail, so if you're looking for a huge downhill, this isn't it. The scenery, though: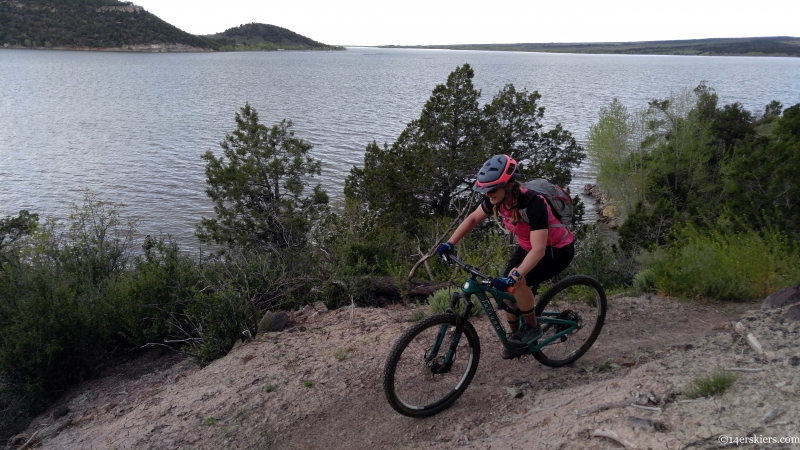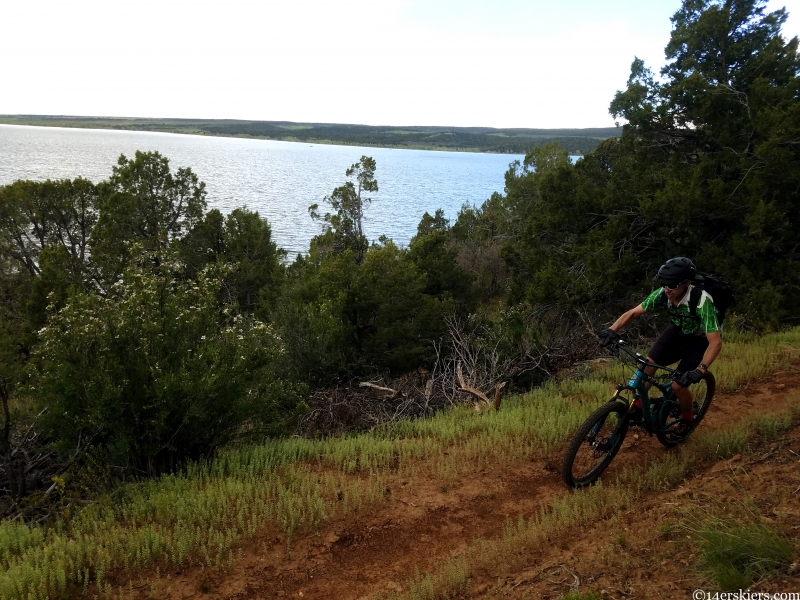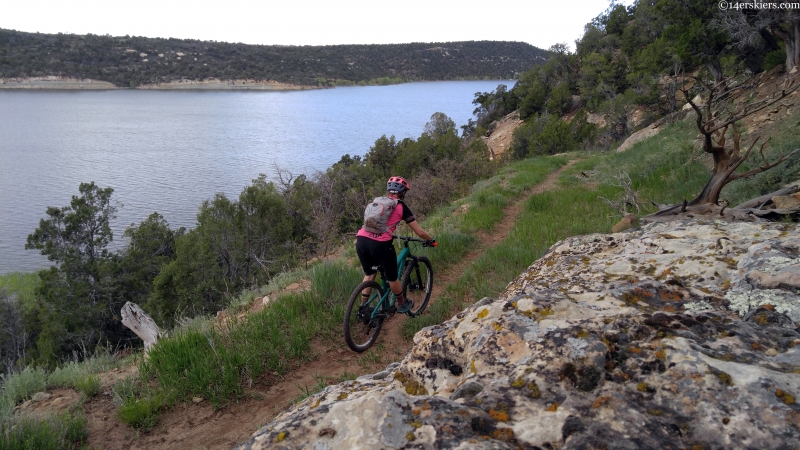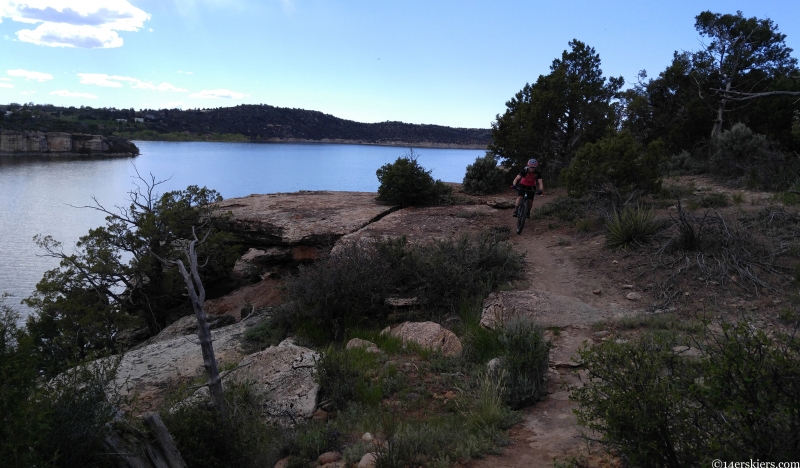 At times, the trail leaves the shore. This felt more like mountain biking in Kansas, I would suppose?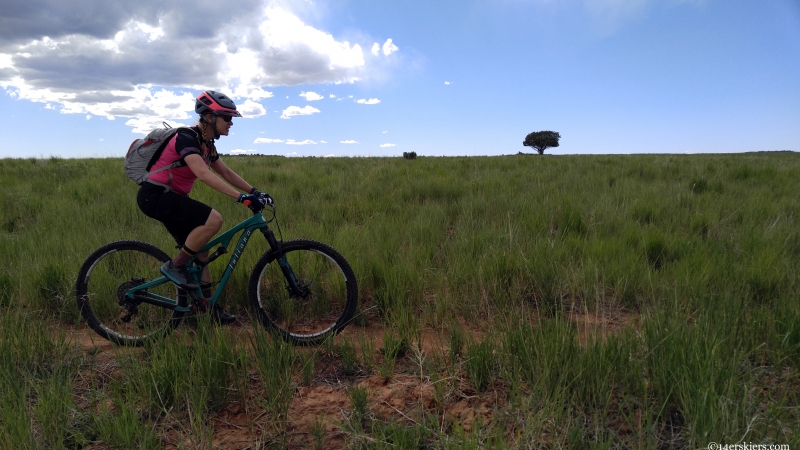 Eventually, the McPhee Overlook trail makes a few switchbacks and drops you right into the town of Dolores. And yes, they do have a brewery, which is a good thing since this ride ended up being close to 40 miles.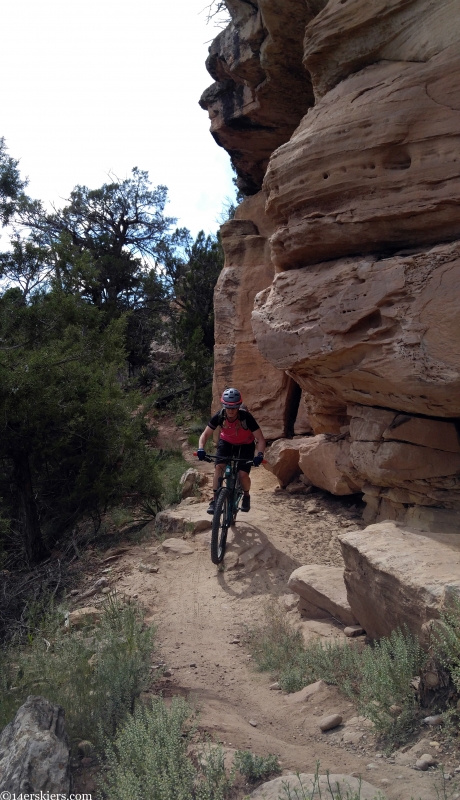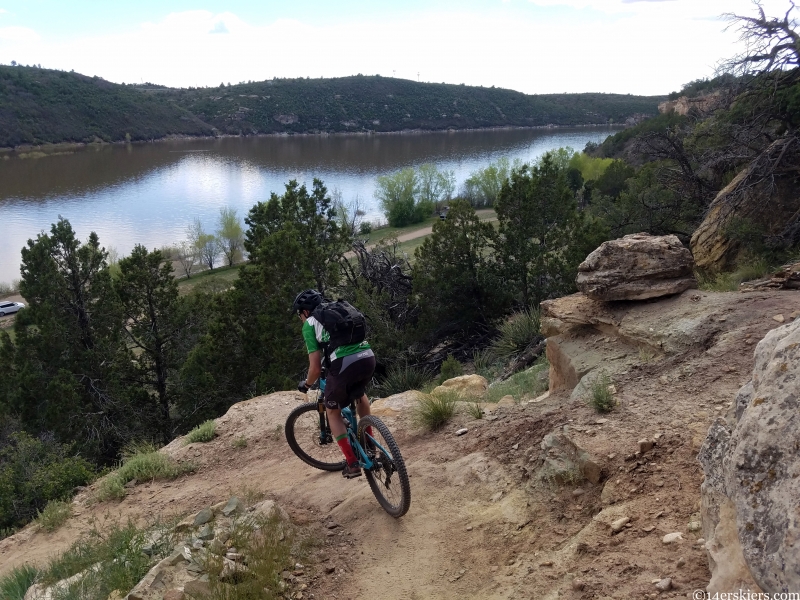 Here's a map of our route for the day – over 40 miles of riding, and about 37 of it on singletrack!
We had a great weekend in Dolores, and found the riding at both Phil's World and Boggy Draw to be well worth the trip. Several riders also mentioned Sand Canyon as another area to check out in this part of Colorado. Maybe next time..
Frank
loves snow more than anything... except his wife.  He ensures his food is digested properly by chewing it 32 times before swallowing.He is a full-time real estate agent serving
Crested Butte and Gunnison
and would be honored to send you his
monthly newsletter.
Latest posts by Frank Konsella (see all)
Summary
Article Name
Boggy Draw and McPhee Overlook Trail 5.27.17
Description
Mountain biking nearly 450 miles on the trails of Boggy Draw, along with the new McPhee Overlook trail near Dolores, in Southwestern Colorado
Author