Mountain Biking 101: Buzzard Gulch Trails – Montrose, CO
(Last Updated On: June 11, 2017)
Whether you are recovering from an injury, need a place to ride with the kids, or just want some easier singletrack to ramp up some base miles, there are plenty of fun trails and zones all over Colorado where you can play and have some adventures too. Over the course of this summer and beyond, we will be featuring these zones in our Mountain Biking 101 series of posts.
Our second featured ride belongs to the Buzzard Gulch Trails which lie just southwest of Montrose, CO. This system of trails is close to as easy as it gets! But, they offer great views of the San Juans and Grand Mesa in the distance. This easy singletrack is fun and flowy for riders of all levels.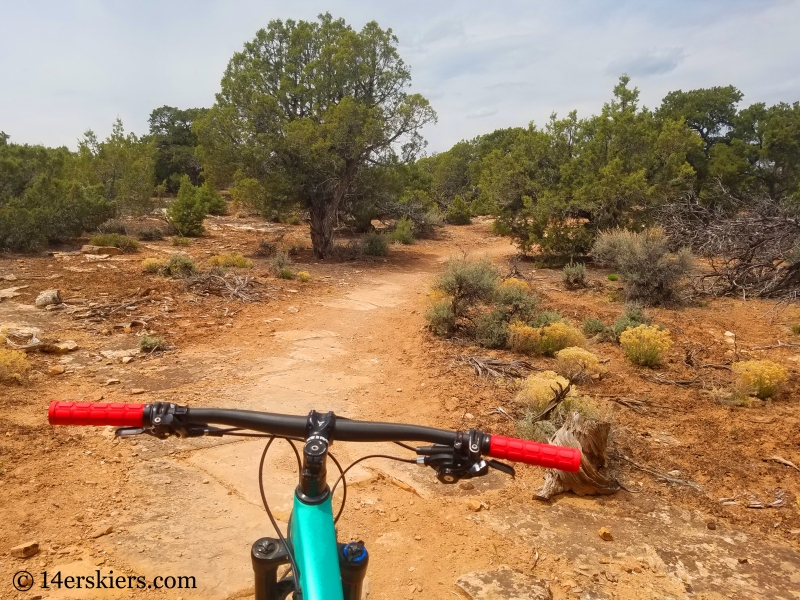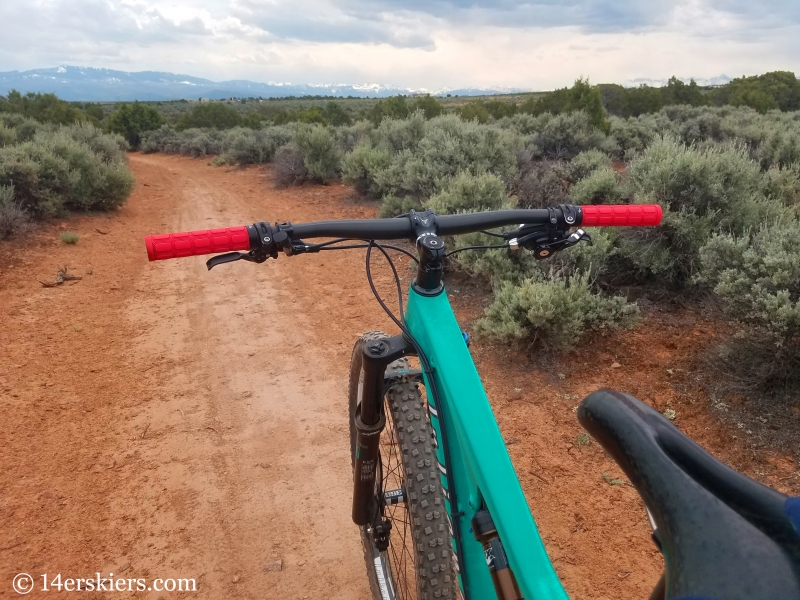 There are many trails that make up this system. They range in length from 0.1 miles to 1.3 miles. There are so many trails that sometimes making choices can be difficult. But, the main Buzzard Gulch is the easiest trail and is for true beginners. A couple of trails like Vulture Rim and Mail box are more difficult. The rest are largely at an "advanced beginner" level.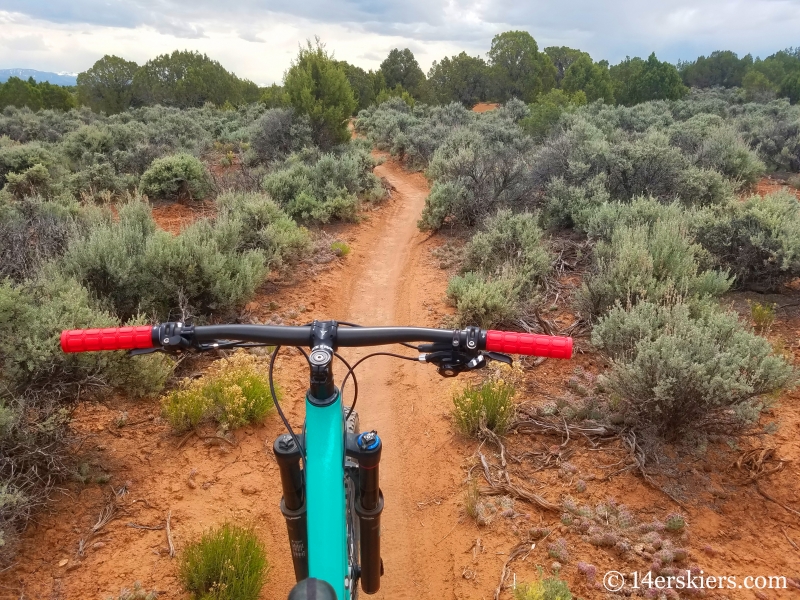 I the spring, the trails have a lot of colorful foliage like these claret cups.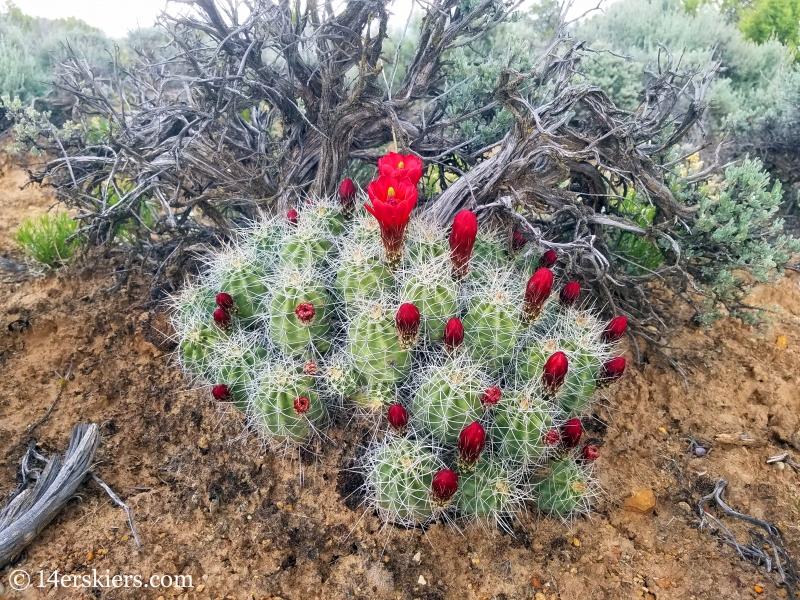 I am pretty sure this is a lily of some sort, but don't know the exact variety. It reminds me of a mariposa lily and sego lily, but with more yellow.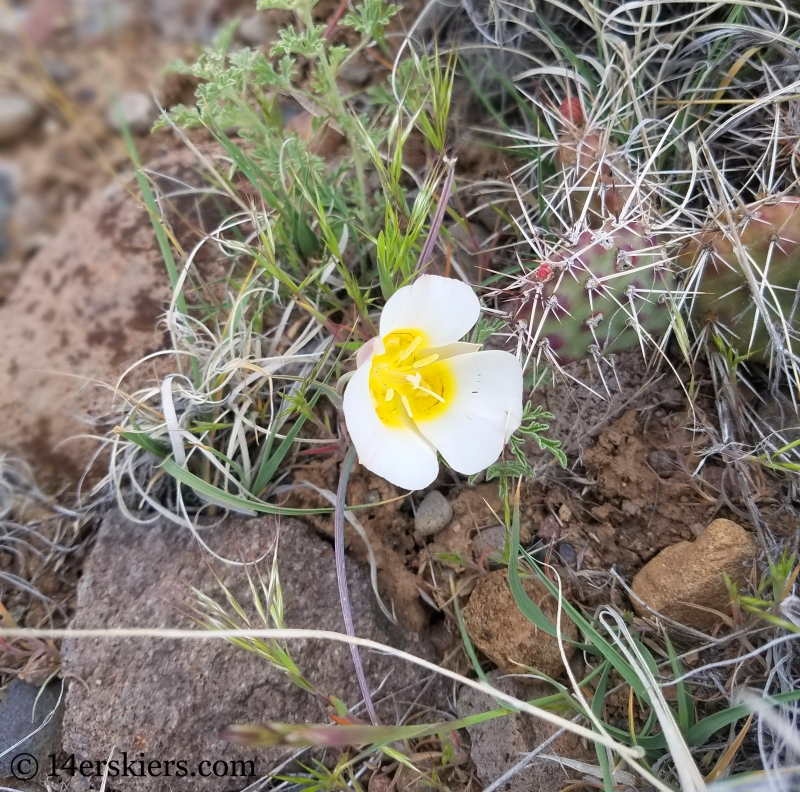 More claret cups.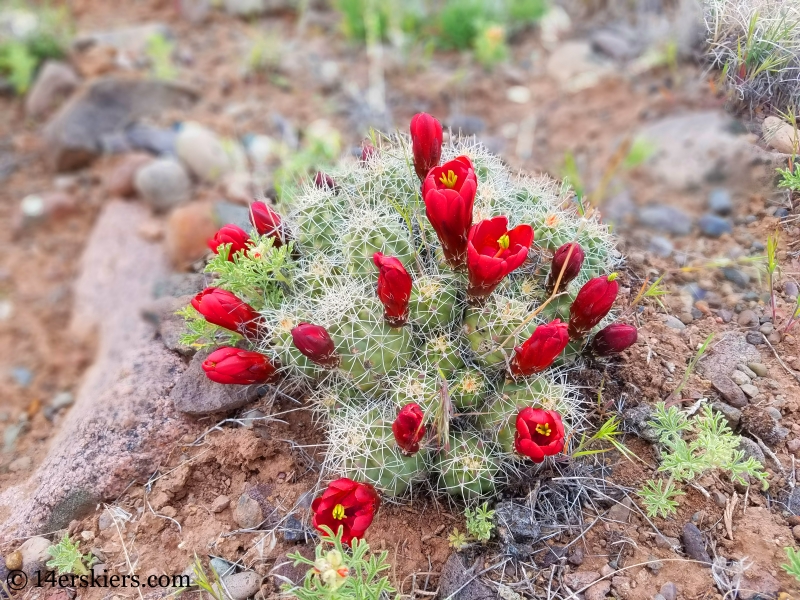 One of the many views of the beautiful San Juans towering above.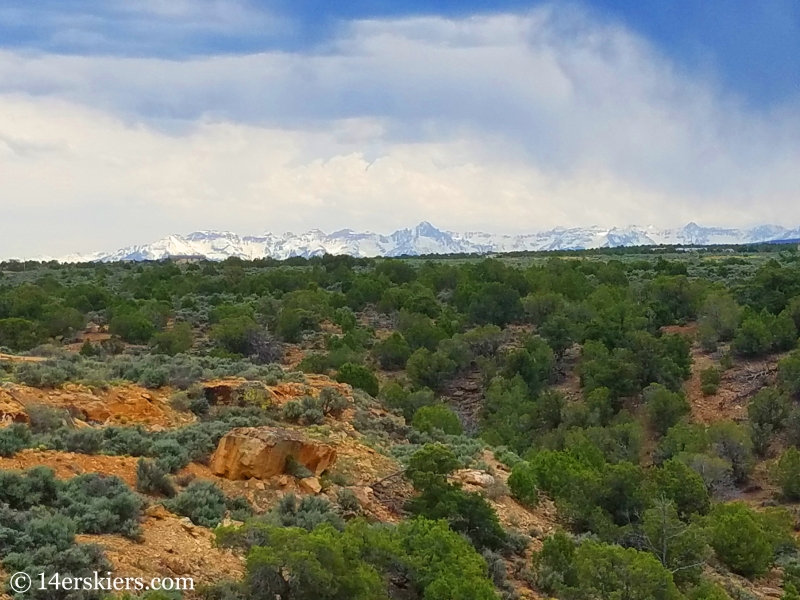 Looking down at the Buzzard Gulch Trails from above.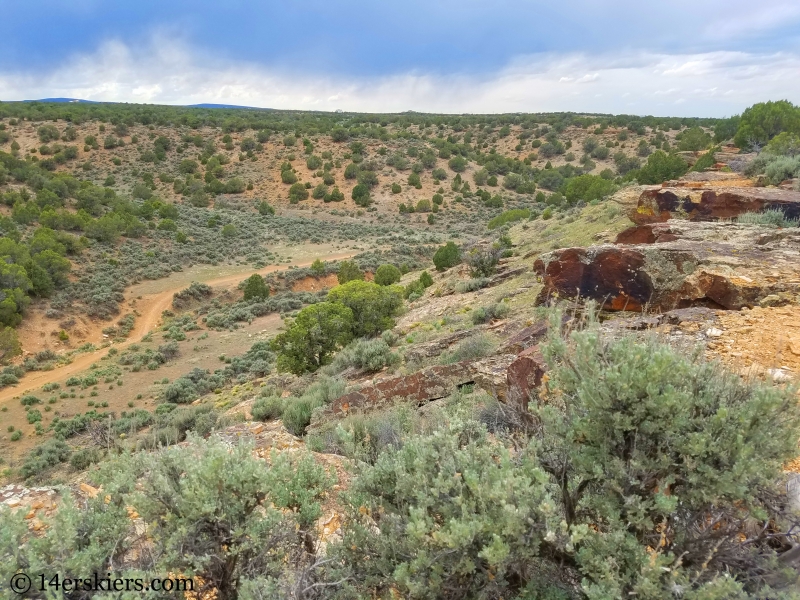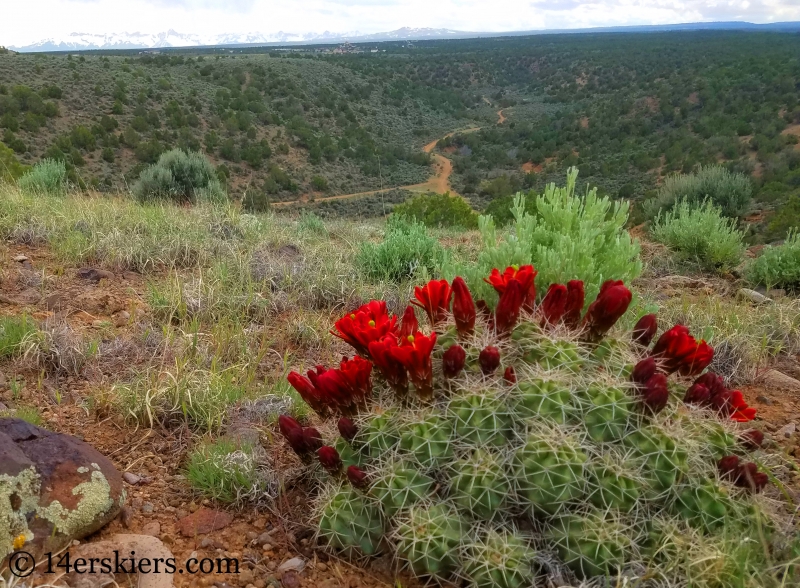 The highlight of the area is the Spring Creek Canyon Overlook.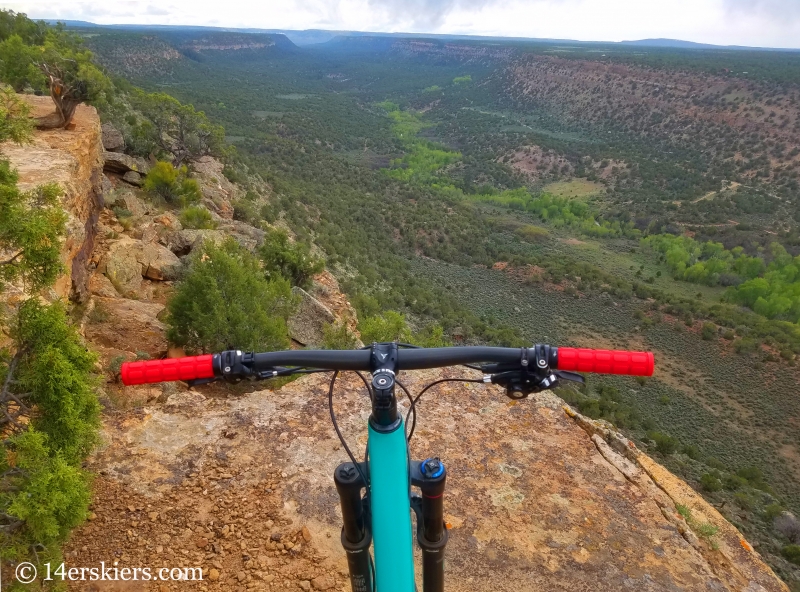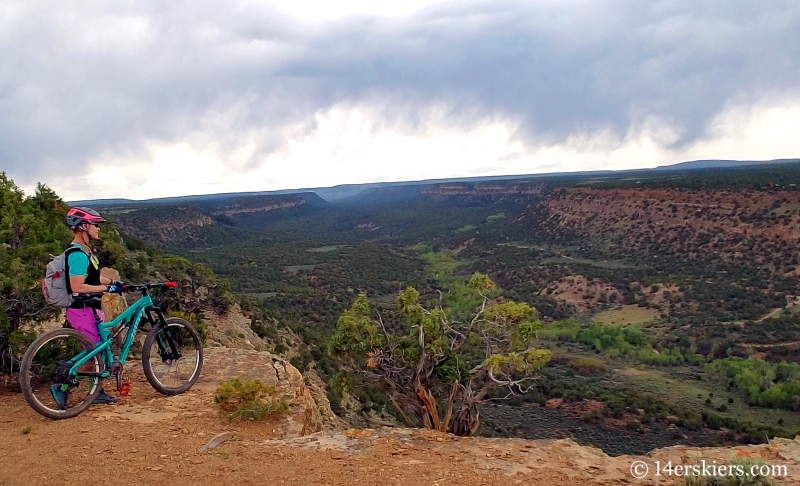 The more difficult Vulture Rim trail can offer a short bit of fun for more intermediate/advanced riders.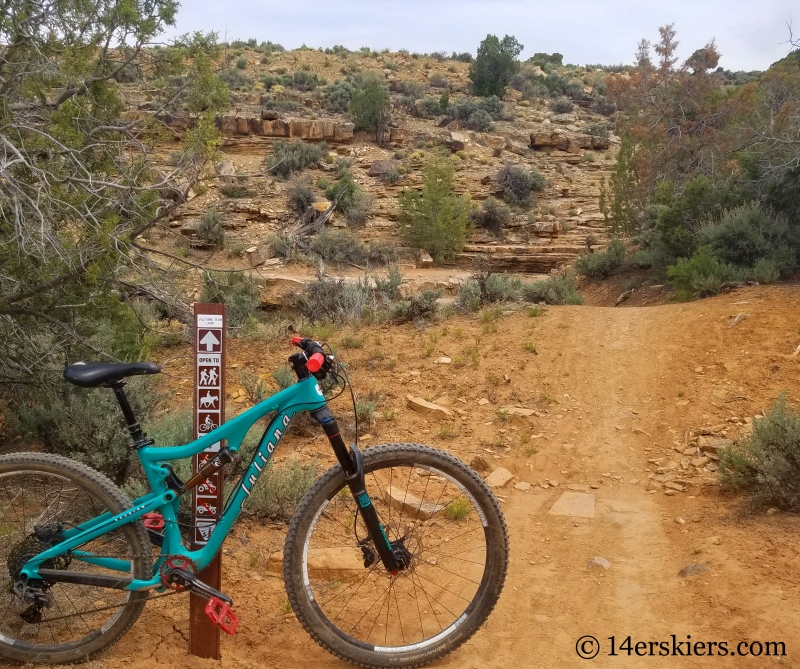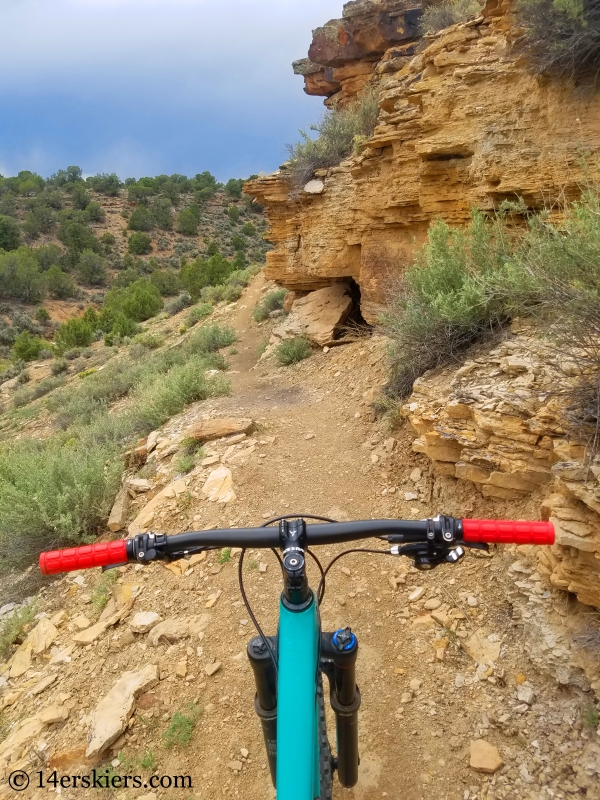 It looks a lot harder than it is.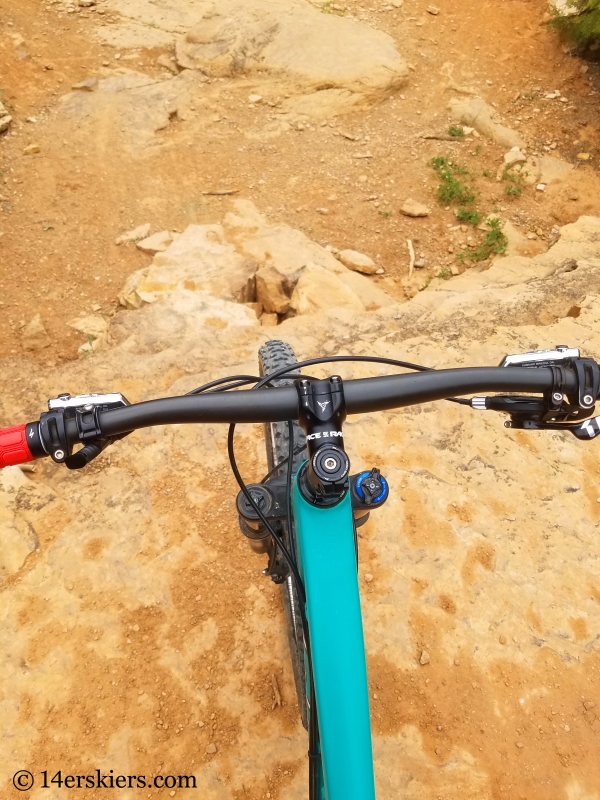 This series of steps on the Vulture Rim trail can provide a nice challenge.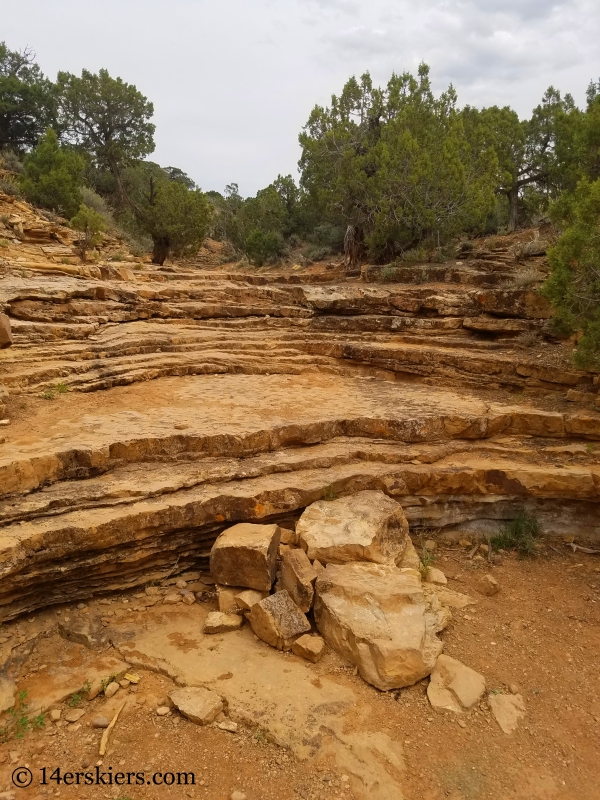 Map of Buzzard Gulch Trails
Here's a map to get you started riding the Buzzard Gulch trails! I was able to piece together various loops to make a 13.6 mile ride. However, you can do much short as well!
And an image of the posted map at the trailhead. Click to enlarge.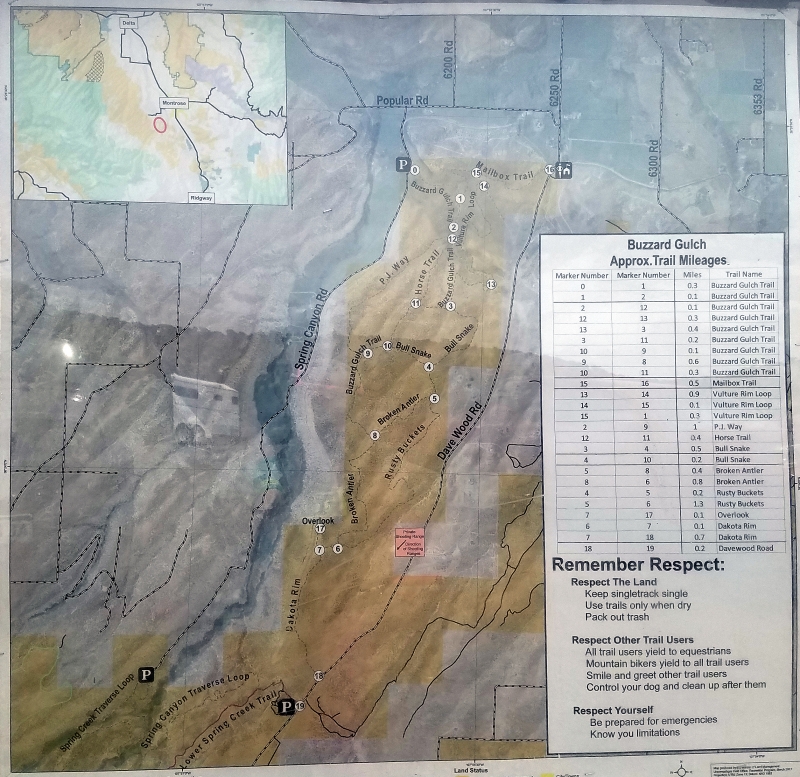 Aside from skiing, biking, and all outdoorsy things,
Brittany Walker Konsella
also loves smiles and chocolate 🙂 Even though she excels at higher level math and chemistry, she still confuses left from right. Find out more about
Brittany
!
Latest posts by Brittany Walker Konsella (see all)
Summary
Article Name
Mountain Biking 101: Buzzard Gulch Trails - Montrose, CO
Description
The Buzzard Gulch Trails system offers several trials and loops that are great for beginners as well as the magnificent Spring Creek Canyon Overlook!
Author