Mountain Biking 101: Rustlers and Wranglers Loops – Loma, CO
(Last Updated On: June 8, 2017)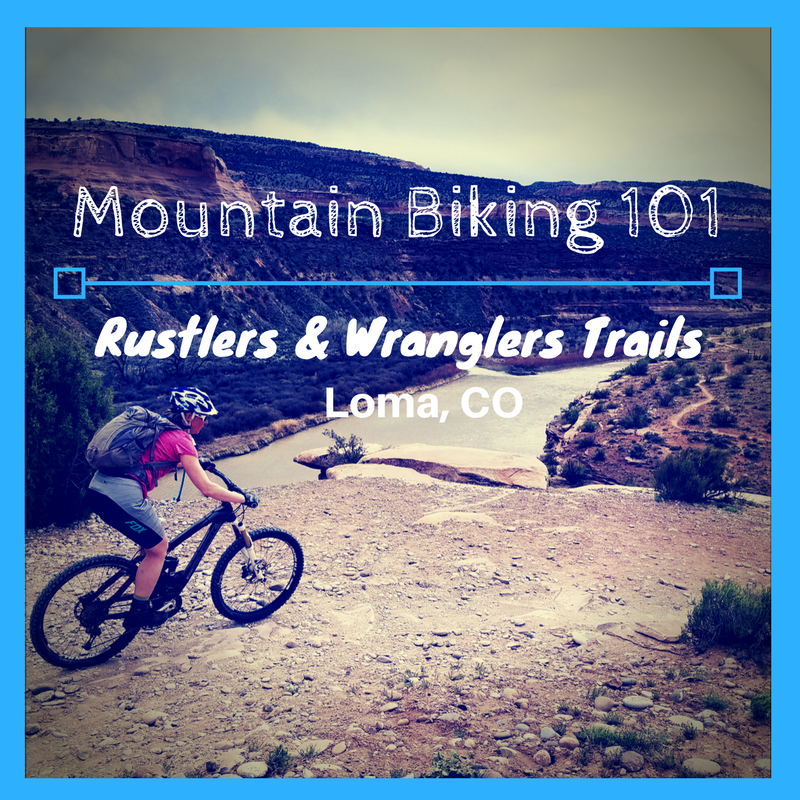 On this blog, we spend a lot of time writing about the harder skis and rides that we've done. We don't always devote time to the easy things. And sometimes we even forego easy rides and skis in turn for more difficult challenges.
But, let's face it. We can't be hard core every day. And there are many days we play pretty mellow, but we tend not to always write about those. With my recent knee injury, I've been forced to play a little more mellow these last few months. Yet, I've still had plenty of adventures. So, yes, it turns out that you can have an adventure without being super hardcore after all, and that's what this series of Mountain Biking 101 posts is all about.
Whether you are recovering from an injury, need a place to ride with the kids, or just want some easier singletrack to ramp up some base miles, there are plenty of fun trails and zones all over Colorado where you can play and have some adventures too. Over the course of this summer and beyond, we will be featuring these zones in our Mountain Biking 101 series of posts.
Our first featured ride belongs to the Rustlers and Wranglers trails out of Loma, Colorado, just west of Fruita. Many people refer to these as part of the Kokopelli Loops which are known for their beautiful views into the canyon of the Colorado River. Rustlers and Wranglers Loops share these amazing views, but are much less technical for riding.
Rustlers Loop
Rustlers Loop is 3.7 miles of fast and flowy singletrack that has some fantastic overlooks into the canyon of the Colorado River. You can park right at the start of the trail or add some dirt road miles by parking back at the main Kokopelli Trailhead parking. Signs at the start direct you to take the loop in a counter-clockwise direction. But, the nature of the technical features of the trail make it such that the clockwise direction is actually easier – so I would recommend that direction if the trail is not too crowded or you have a true beginner rider. Signs dot the trail with some beginner riding tips too!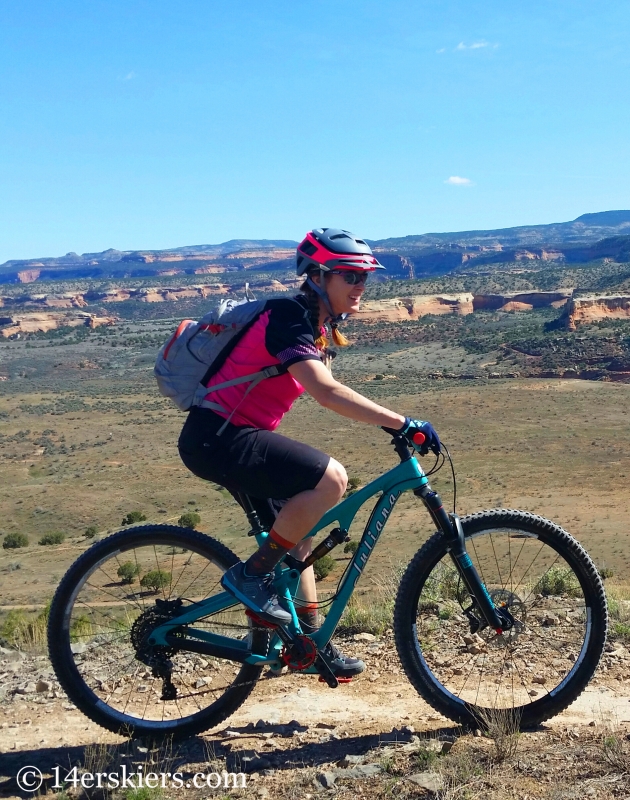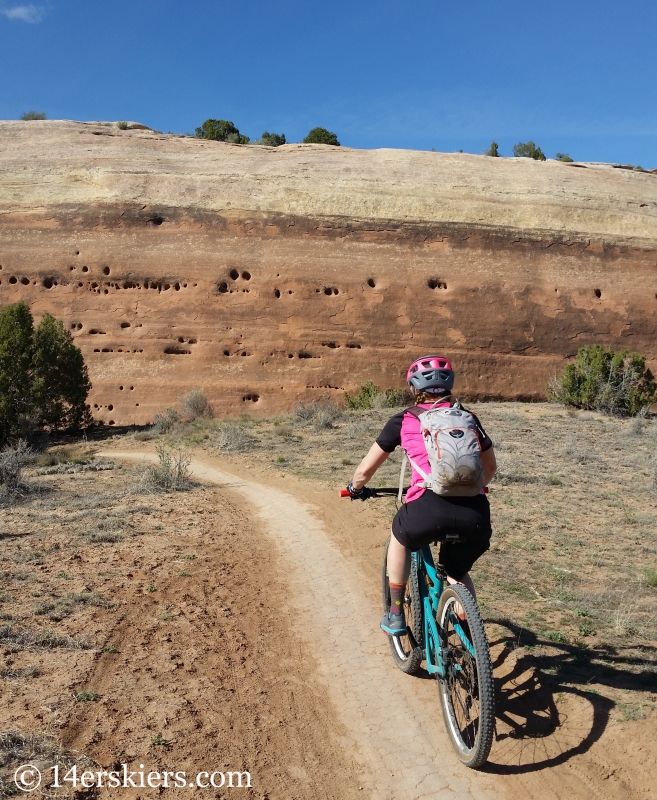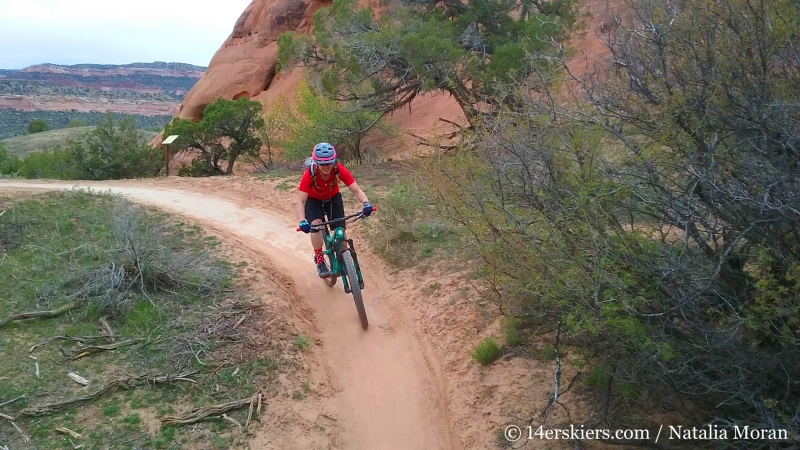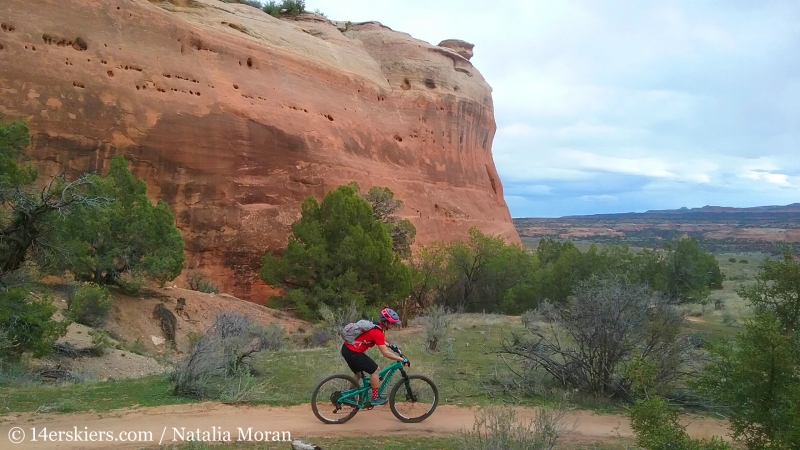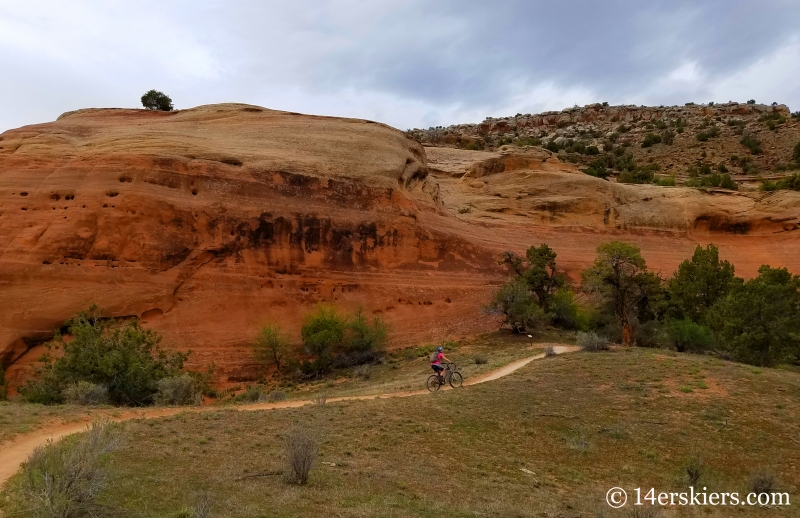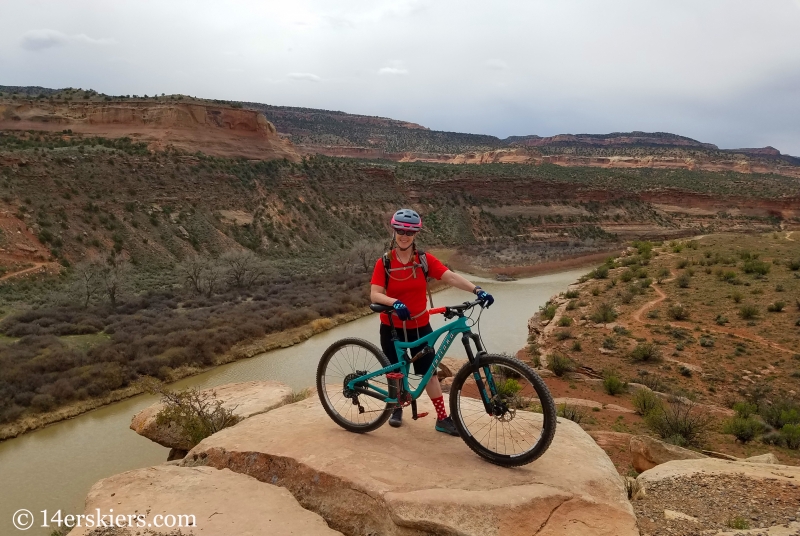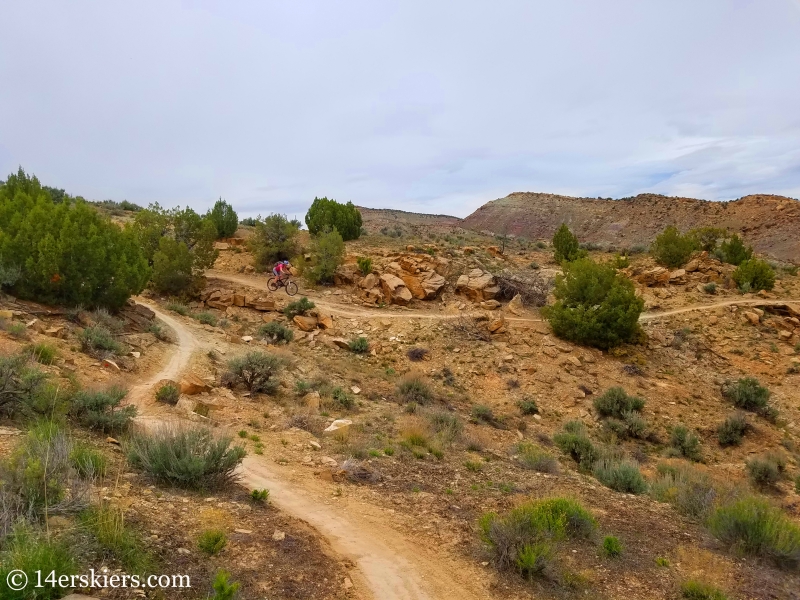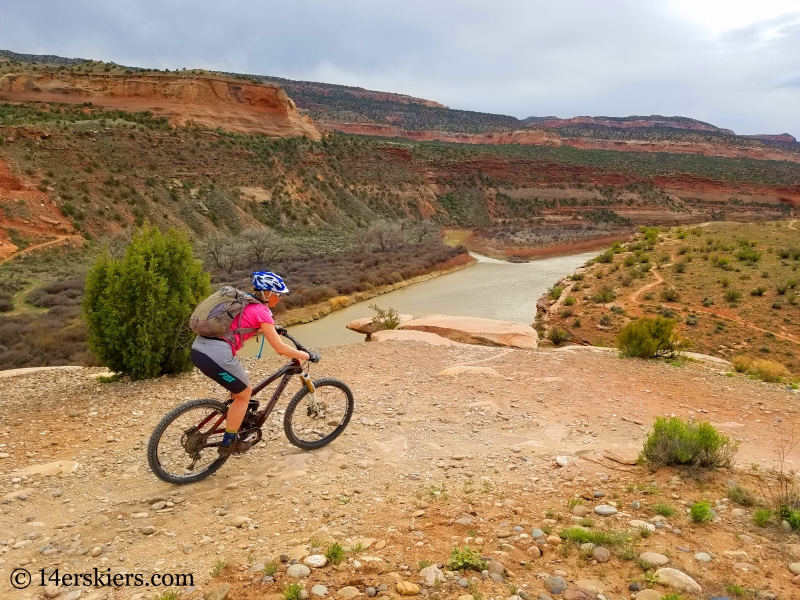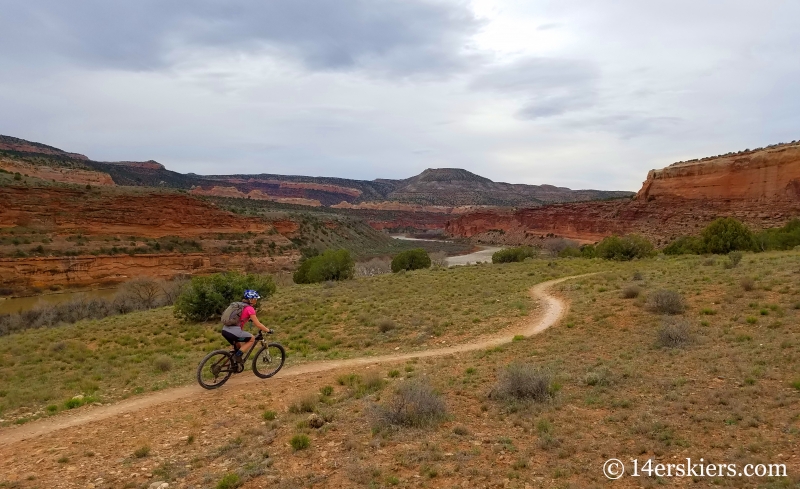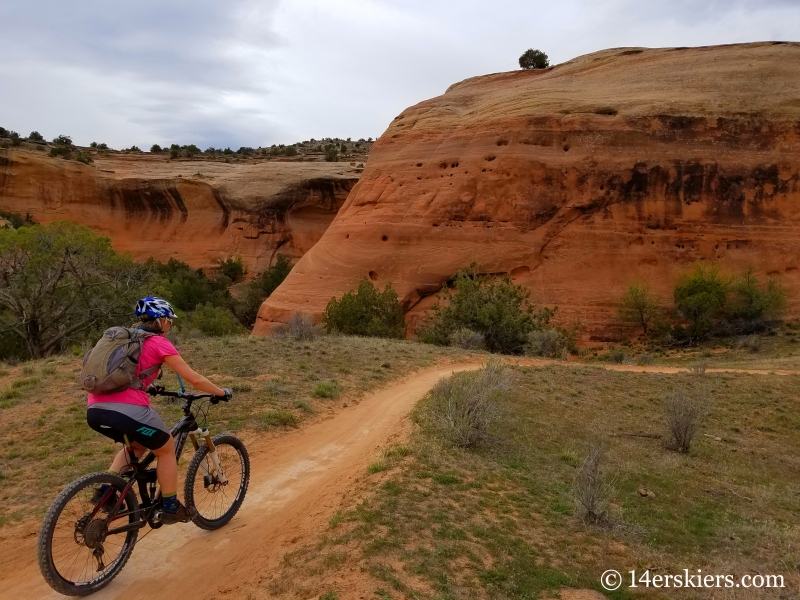 Wranglers Loop
Riders willing to step it up a notch will have fun on this loop, which is approximately 6 miles long. The best way to do this loop is in a clockwise direction, starting by riding the Mary's Loop trail, which is very easy at the beginning. Turn right onto Wranglers trail or make a shorter loop by taking Mary's Cutoff to Wranglers. The descent on Wranglers is more difficult than the terrain on Rustlers but it is fun. Beginners may surprise themselves and what they find themselves riding as they gain confidence!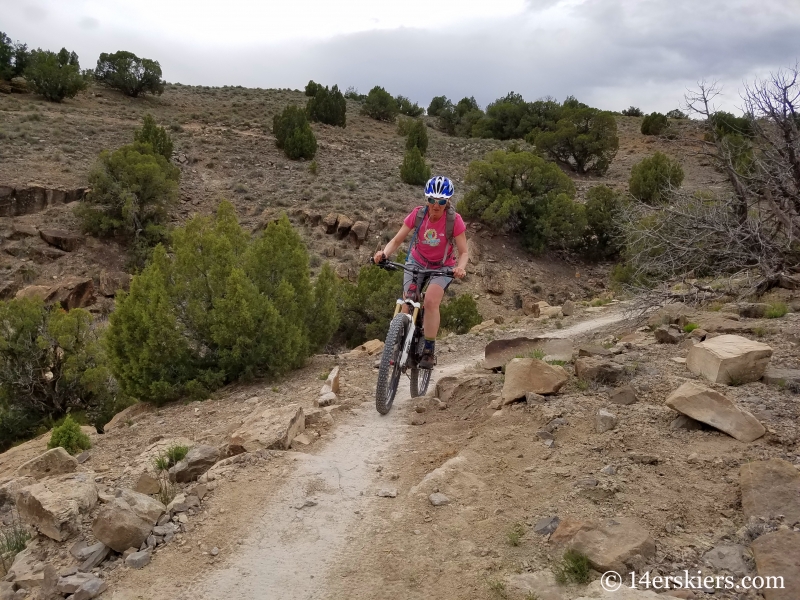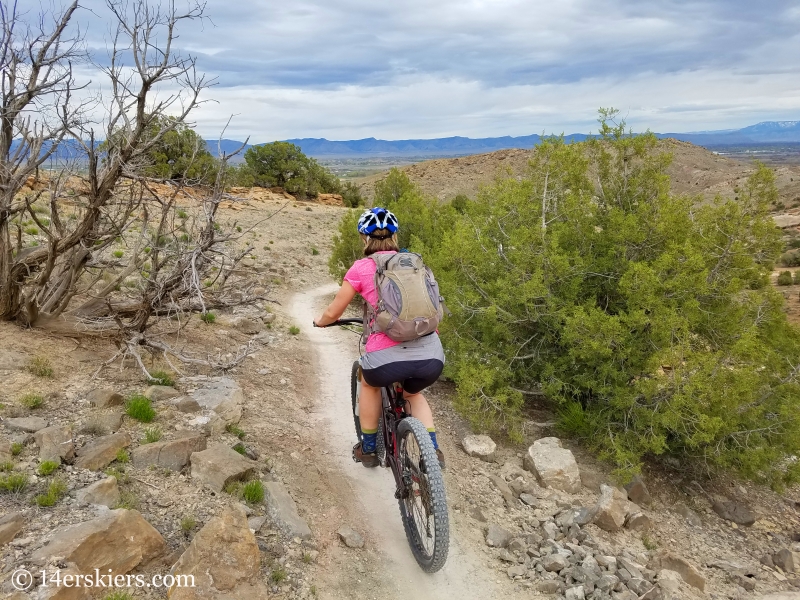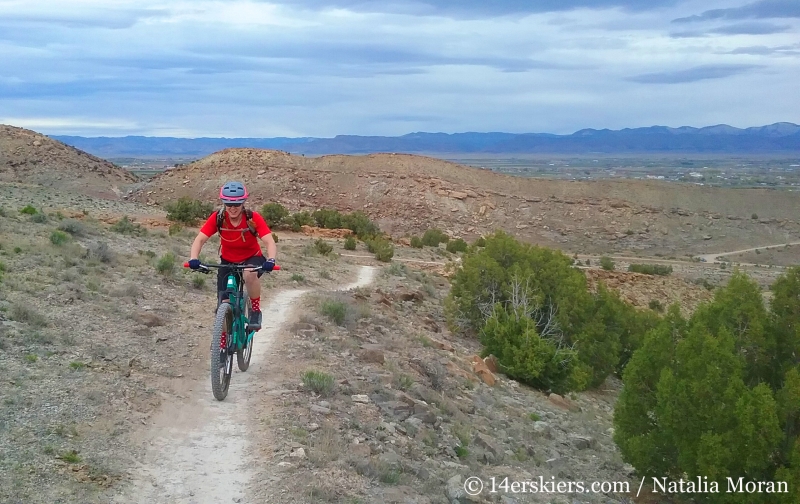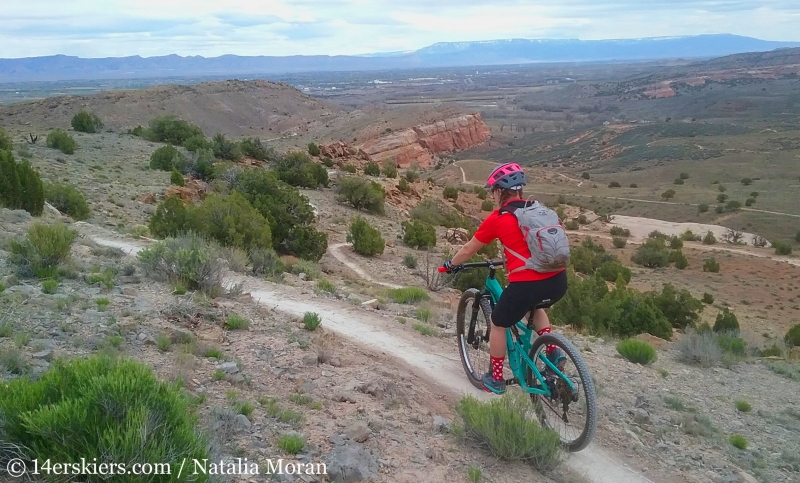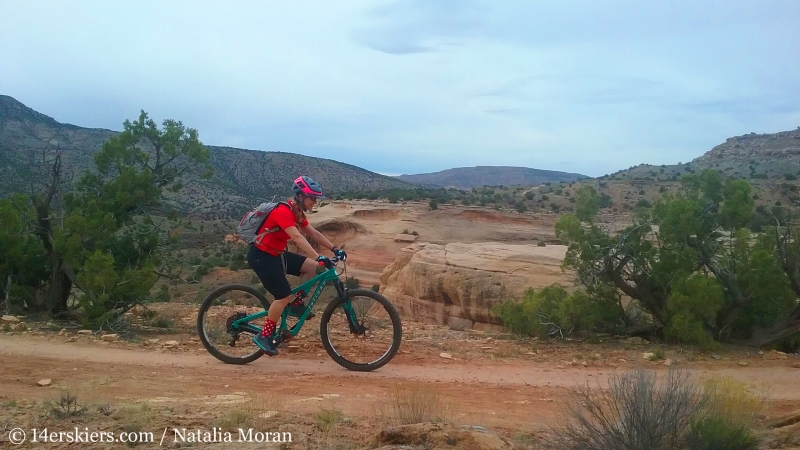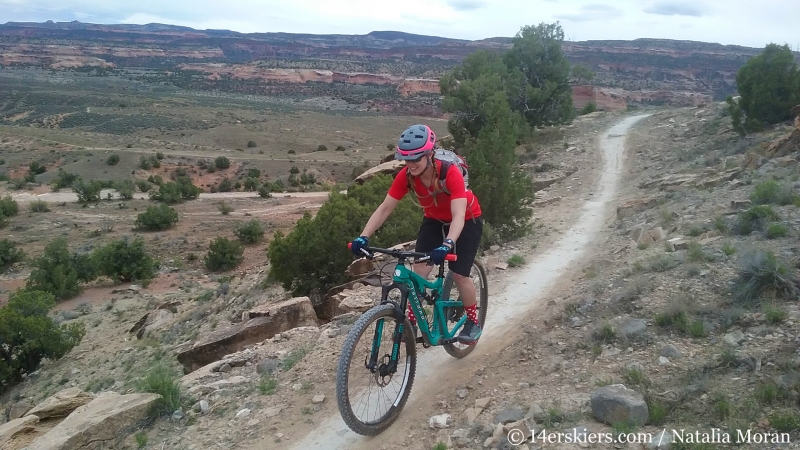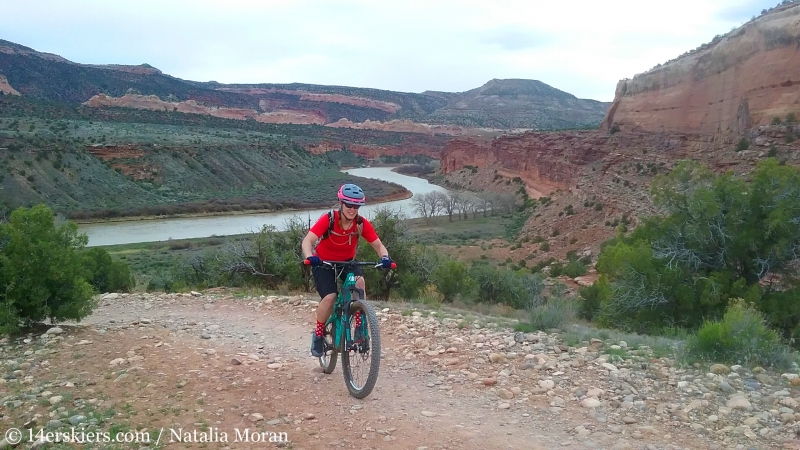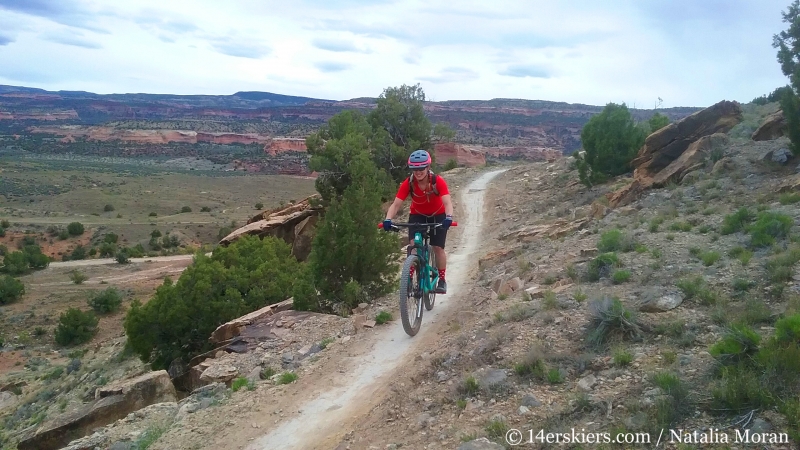 In short, Rustlers and Wranglers Loops are a great place to have a desert riding adventure that's a little less technical than some of the surrounding trails. Both of these loops are fun for every level of rider! And the area is full of many other more advanced trails for those who need a little extra after riding with their beginner!
Map of Rustlers and Wranglers Loops
Here's a map to get you started riding Rustlers and Wranglers Loops!
Aside from skiing, biking, and all outdoorsy things,
Brittany Walker Konsella
also loves smiles and chocolate 🙂 Even though she excels at higher level math and chemistry, she still confuses left from right. Find out more about
Brittany
!
Latest posts by Brittany Walker Konsella (see all)
Summary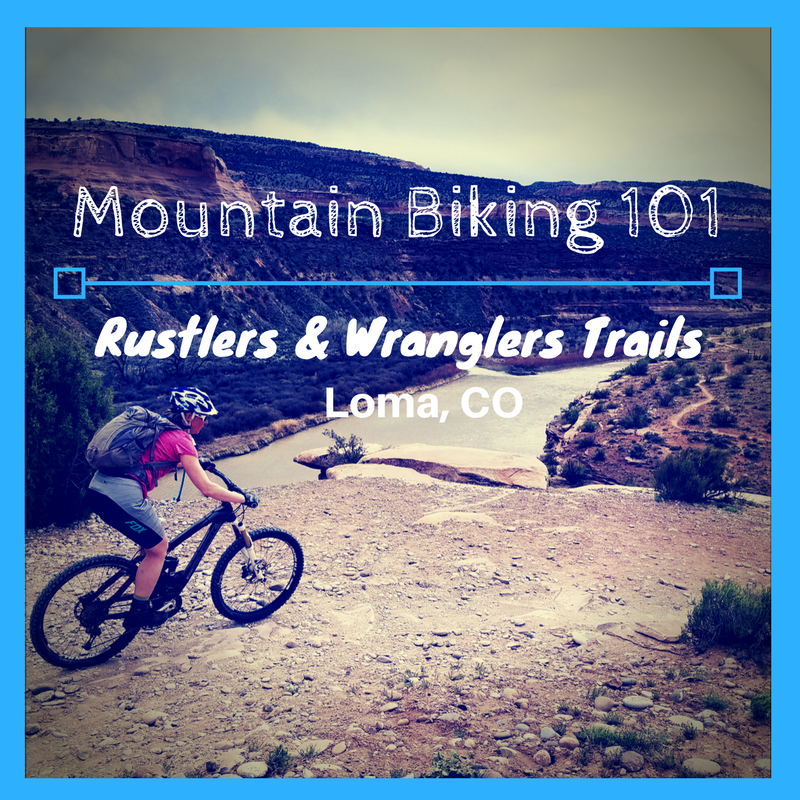 Article Name
Mountain Biking 101: Rustlers and Wranglers Loops - Loma, CO
Description
Rustlers and Wranglers Loops offer some fun desert riding with jaw-dropping scenery into the canyon of the Colorado River, but are less technical by nature.
Author