Redwell Sloughy Face to OBJ Steep Face 3.30.17
(Last Updated On: April 9, 2017)
As an abnormally dry March ended, a series of small storms finally freshened up the snow surface. It's amazing what just an inch or two here and there can do in the springtime. The only downside is that the new snow wasn't sticking to the snow underneath, so with that in mind we needed to pick routes where we could manage slough in one way or another. Pete tossed out the idea of skiing what he has been calling "Steep Face"- one of about 18 things with the same name. But I knew exactly which one he meant, which is the one up the Oh Be Joyful valley that I've looked at for years. The best way to access it is to ski something in Redwell Basin first, so that's where we headed with views along the way. Axtell: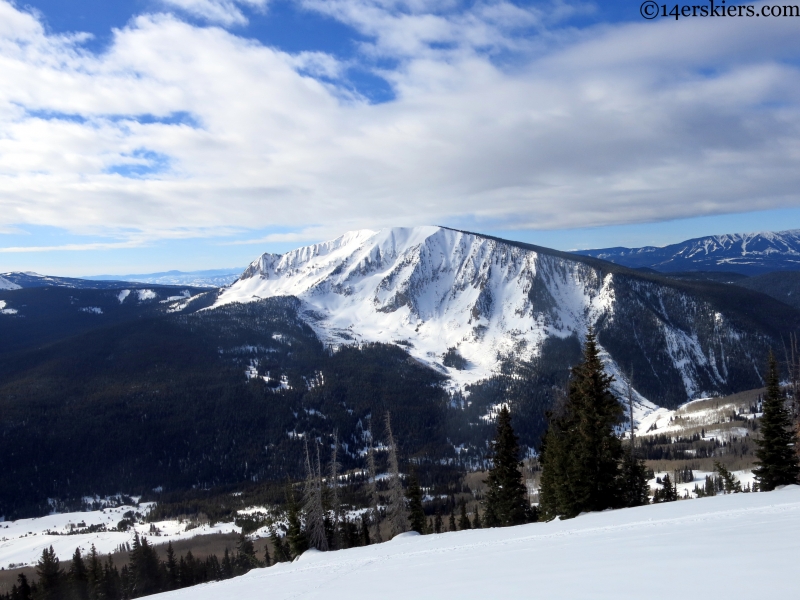 Ohio- tough to get to, but a really fun zone: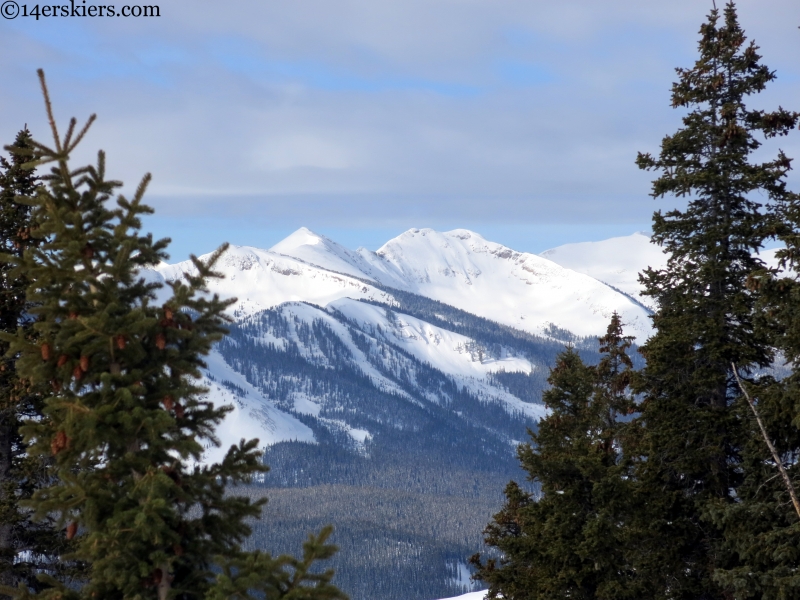 After we battled our way up the icy South facing skintrack, we took a look at other options. I had been thinking about "the Shield", a line neither of us had skied since a day that went far from planned a few years ago. But amazingly, that already had 8 sets of tracks on it. In between Redwell and the Shield, however, is a steep face that has always looked fun and that's where we headed: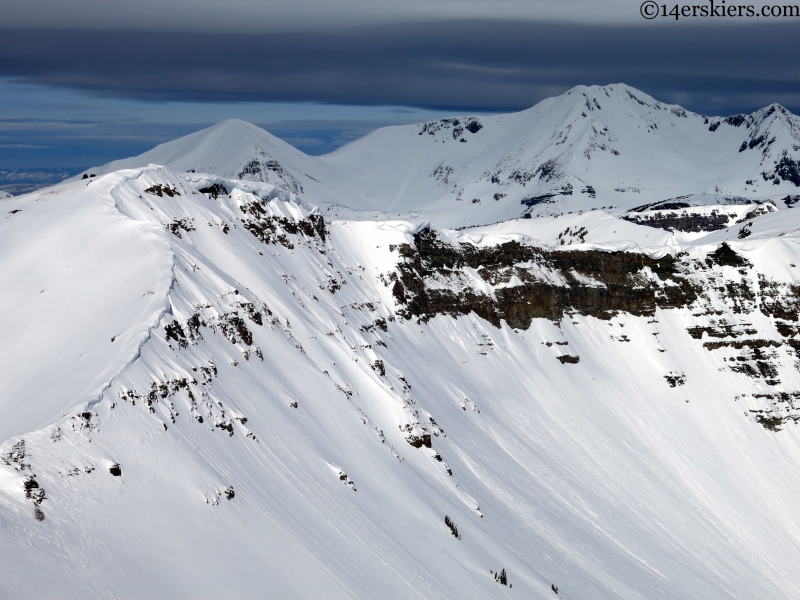 The snowpack is as solid as it gets, but this is a nice reminder that trigger points are often near rocks, eh?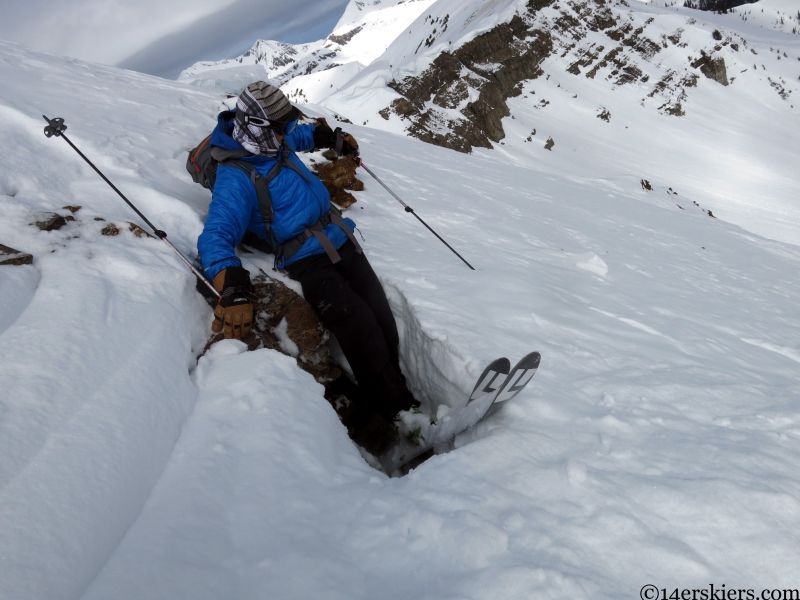 The face skied even better than I thought it would. Pete: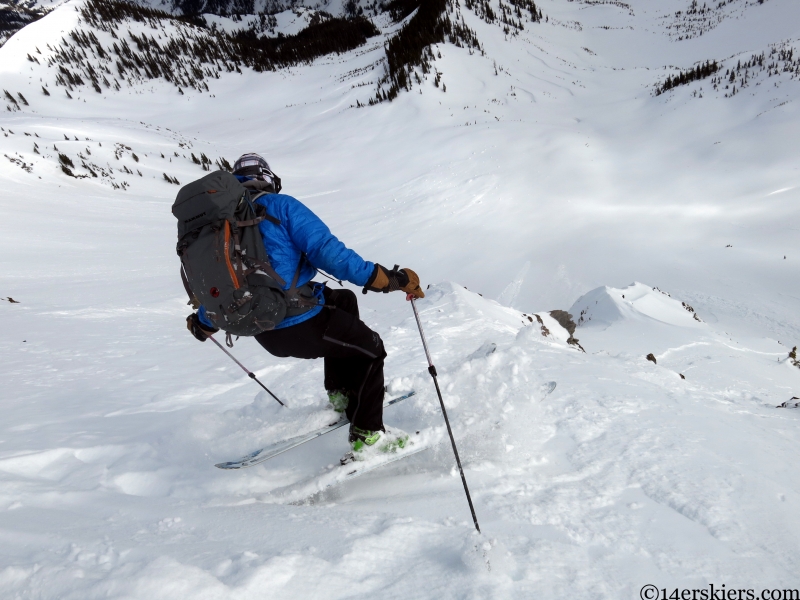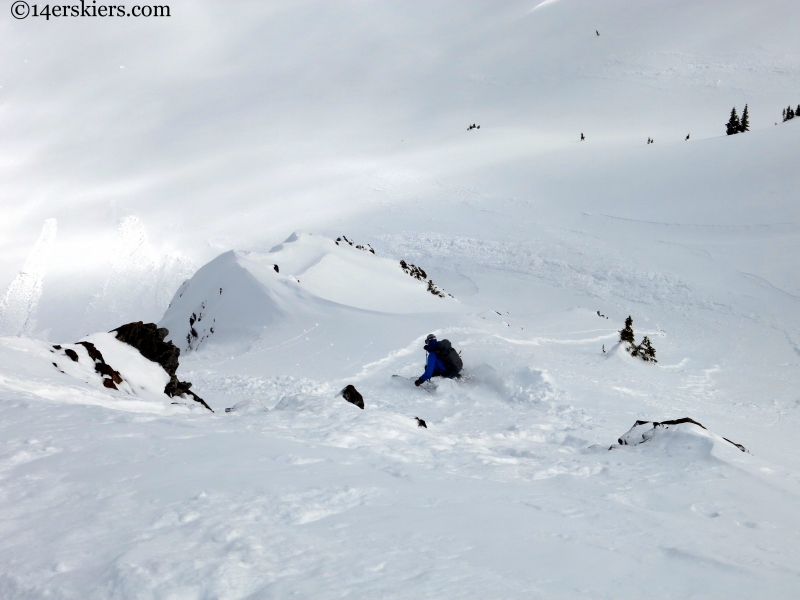 Slough racing: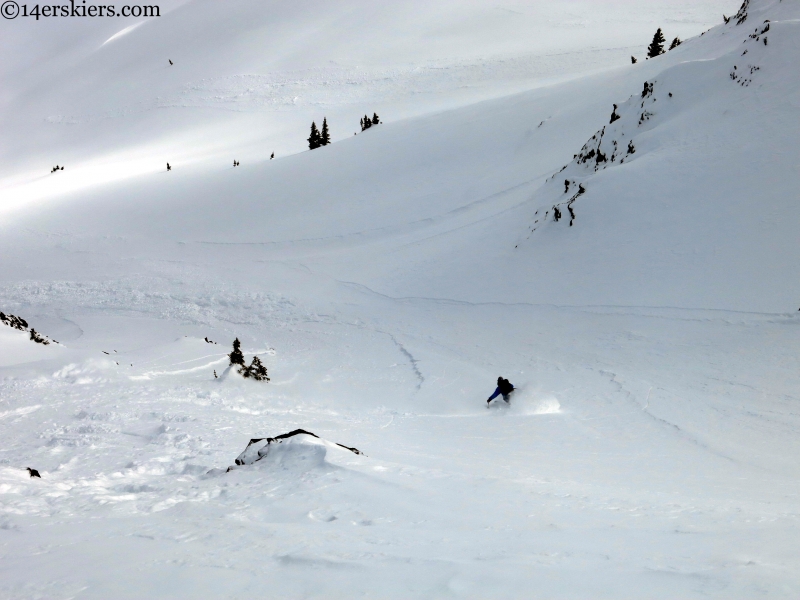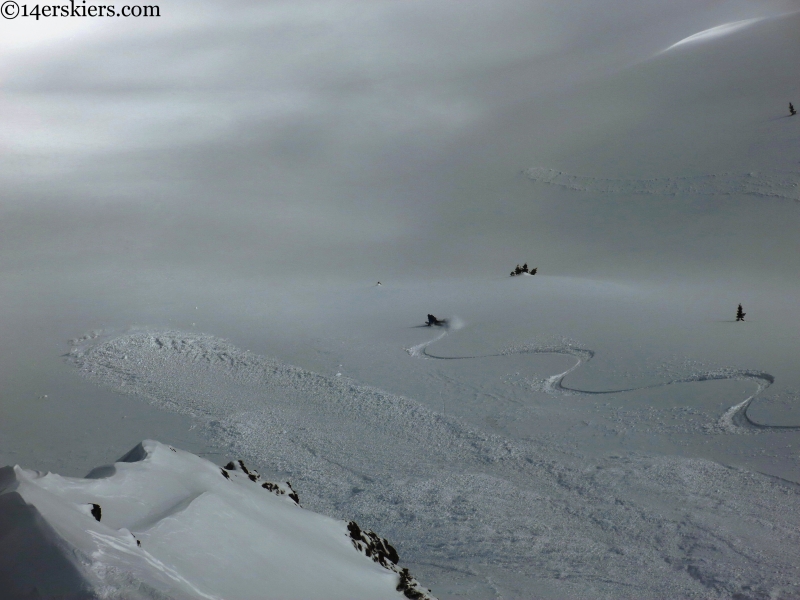 Next up, we headed to Steep face. It could also be called, "Steep Skin". We made it though.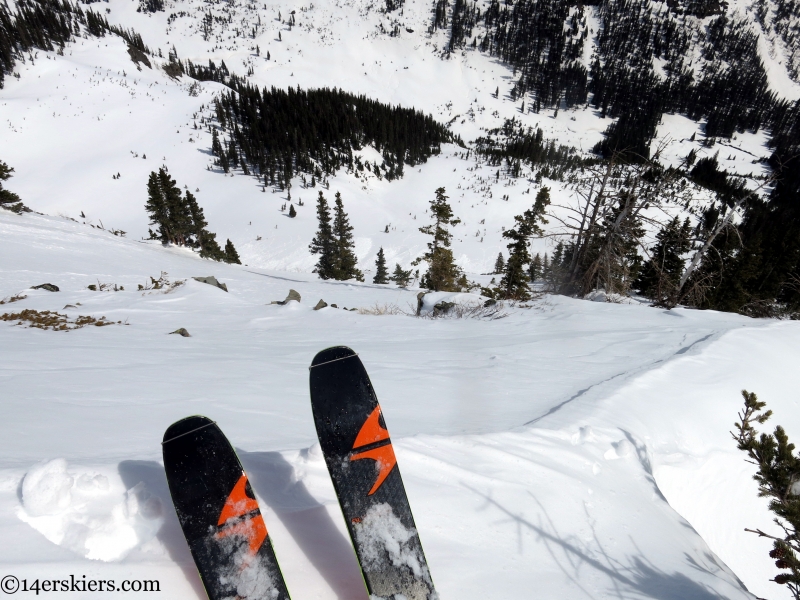 Steep face, with a slight Easterly tilt and lower elevation than Redwell, didn't have the same amazing conditions we had just skied. It was an exercise in heavy hot pow slough management, but thankfully the terrain lent itself to easy "down and to the right" skiing so it wasn't too difficult to manage in this complicated and exposed terrain.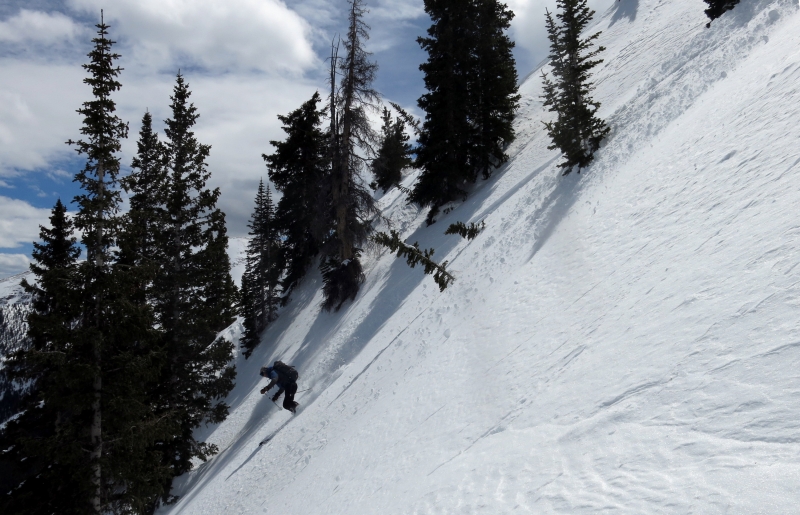 Looking back up the Oh Be Joyful valley and Steep Face in front of Peeler: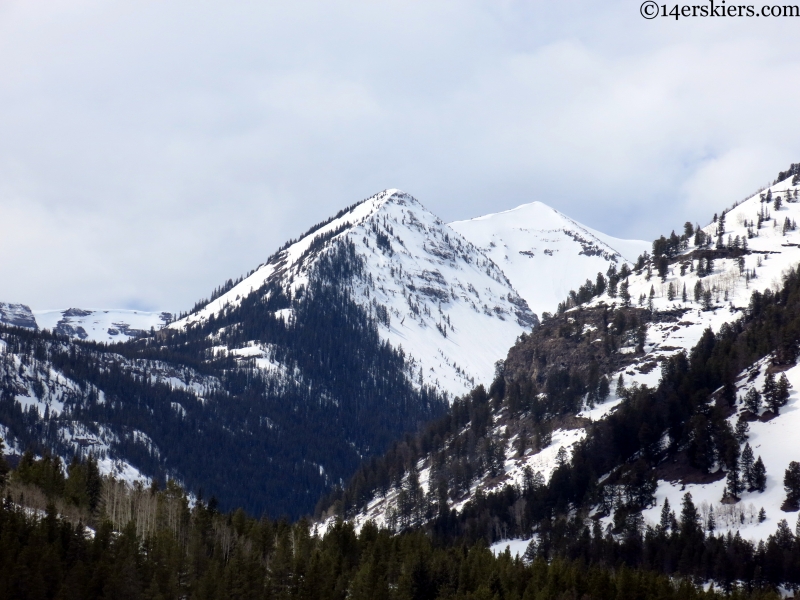 I might have to try to get back to that one again in more shred-worthy conditions, although it's a tough one to time right. It's shaping up to be a great spring, I hope everyone gets after it. It's also a great time to buy some cheap gear:

Frank
loves snow more than anything... except his wife.  He ensures his food is digested properly by chewing it 32 times before swallowing.He is a full-time real estate agent serving
Crested Butte and Gunnison
and would be honored to send you his
monthly newsletter.
Latest posts by Frank Konsella (see all)